There's a lot more than meets the eye when it comes to your favorite Disney characters! It may come as no surprise to you that they are often far more complex than they appear.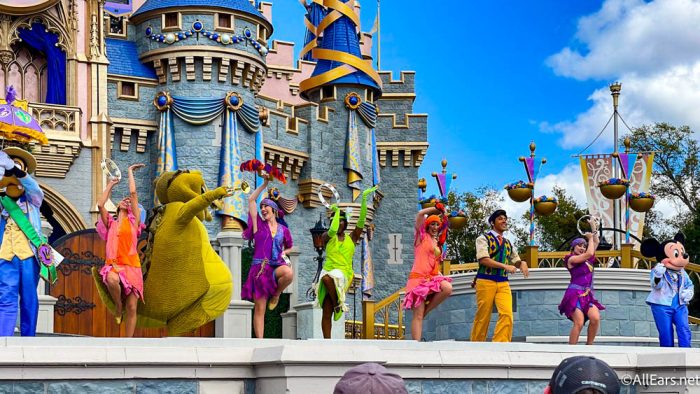 From origin stories to their color palettes and animation tactics, here are some  little-known facts about some of our favorite, very well-known Disney friends.
1. Mortimer Mouse
Mickey was originally named Mortimer Mouse by Walt Disney. It was actually his wife, Lillian who suggest Mickey. She claimed Mortimer sounded too stuffy, and we have to admit that we agree! The "Mortimer Mouse Club" just doesn't have the same ring to it.
2. Hammer Pants and Tom Cruise
Did you know that Aladdin was inspired by two iconic entertainers? Aladdin's face and smile were largely modeled after Tom Cruise and his pants were influenced by M.C. Hammer.
3. Simply Divine
Everyone's favorite sea-witch was modeled after a famous drag queen named Divine. Divine was known for her roles in John Waters films, including Mrs. Edna Turnblad in Hairspray.
4. She Sounds Familiar…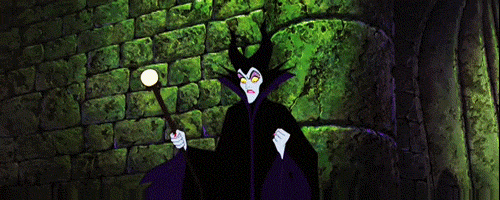 Have you ever thought either of these two evil ladies sound familiar? Well, if they sound a lot like each other — it's because they both are voiced by actress Eleanor Audley.  Eleanor's work with Disney didn't stop there either… she also voiced the iconic Madame Leota in the Haunted Mansion.
5. Backwards
The Sorcerer in Fantasia had a name, even though it's never mentioned on screen. His name is "Yen Sid" which is "Disney" spelled backwards.
6.  You're Gonna Need a Bigger Boat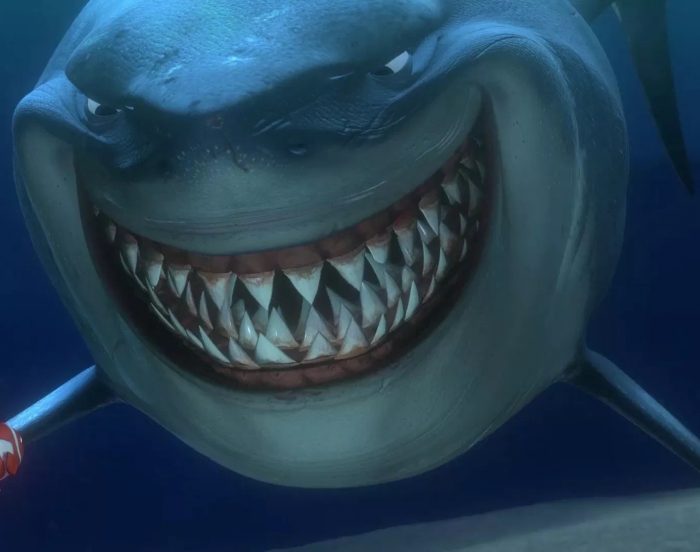 Bruce from Finding Nemo is named after the most iconic Great White Shark of all time — the shark from Jaws. Steven Spielberg named the mechanical shark "Bruce" after his lawyer.
7. A Very Spooky Debut
After the initial engagement of Snow White at Radio City Music Hall, the seats had to be reupholstered because so many kids wet their pants (and thus, the seats) after being frightened by the witch. But seriously, can you blame them? She's scary.
8. Mary had a Little Monster…
Did you know Boo from Monsters, Inc. has a real name? It's Mary! You can see it written in crayon on the top of her drawings.
9. Turkey Talk
In the first versions of the film, Pocahontas' sidekick was a wise-cracking turkey named Redfeather. He was to be voiced by comic actor John Candy, and was drawn to be the comedic relief. Redfeather was later eliminated because they wanted the film to be more mature, and thus have more realistic animal sidekicks. This is where Meeko and Flit came in!
10. A Pup Under the Tree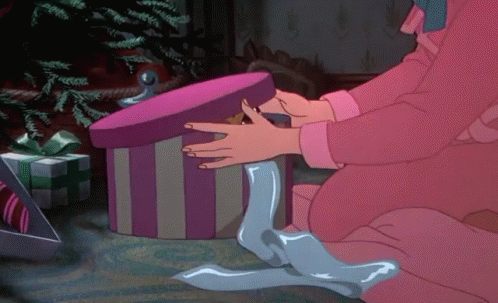 One of the most iconic scenes in Lady and the Tramp — when Jim Dear gives Darling a puppy Lady under the tree — was inspired by Walt and his wife. Walt gave Lillian a chow puppy in a hatbox for Christmas one year,  who was later named Sunnee.
11. A Gaseous First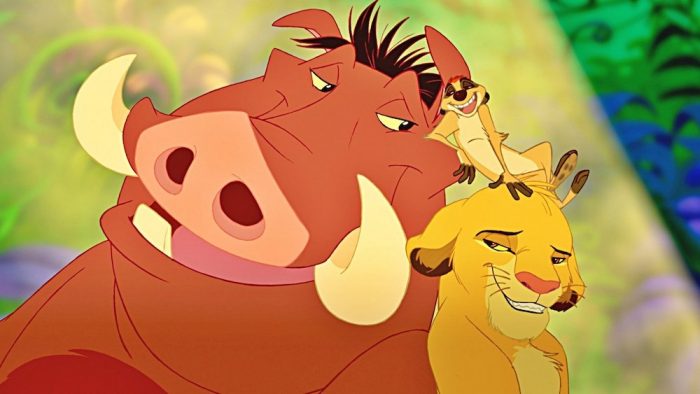 Shocking to no one (probably), Pumbaa was the first Disney character to fart on screen. Charming, huh? Good thing we love him!
12.  Heroic Cousins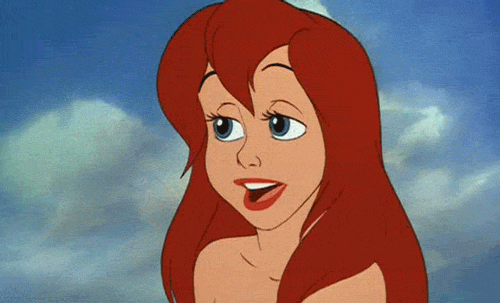 According to Greek mythology, Zeus (Hercules' dad) was Triton's (Ariel's dad) uncle. That would make Hercules and Ariel first cousins, once removed!
13. A Blue Princess
Belle is the only person in her village who wears blue — and that's on purpose. It's meant to signify that Belle is different from the rest of the townspeople, a feeling she sings about in the opening song, "Bonjour." Additionally, blue is a color often associated with loneliness and sadness, which is just how Belle feels!
14. To Infinity and Beyond!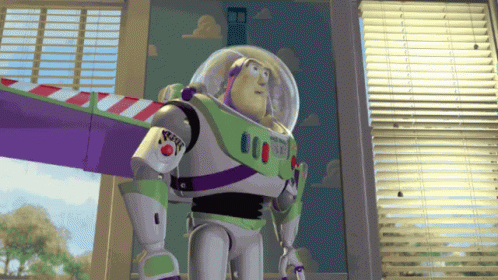 Buzz Lightyear's original name was "Lunar Larry" but creators thought that sounded too wacky so they started looking at the names of real astronauts. The one they loved most? Buzz Aldrin — as in, the second man to walk on the moon. That plus the cool space-term "Light-year" made for the greatest toy space ranger name of all time.
15. Playing Favorites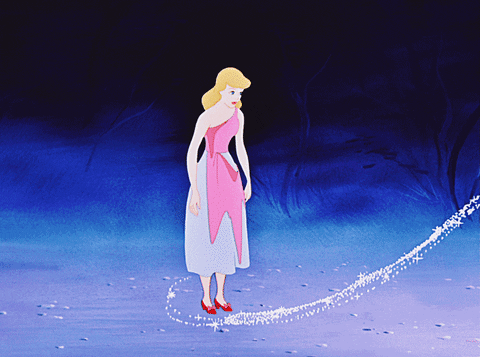 Legend has it that Walt Disney's favorite piece of animation ever was Cinderella's ballgown transformation. It was drawn by legendary animator and Imagineer Marc Davis.
16. Ariel's Hair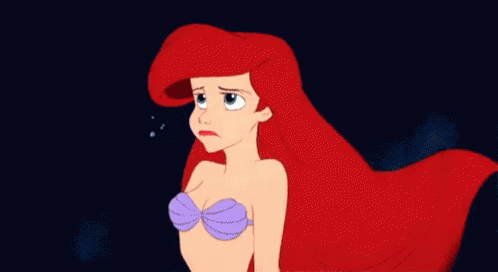 The main reason Ariel in The Little Mermaid has red hair is because they didn't want her confused with Daryl Hannah's blonde mermaid character in Splash, which was released a few years earlier. Additionally, animators watched footage of Sally Ride, the first American female astronaut in space, to see how hair behaves in a weightless environment.
17. Tigger Sang "Be Prepared"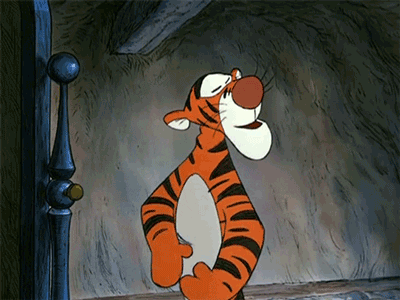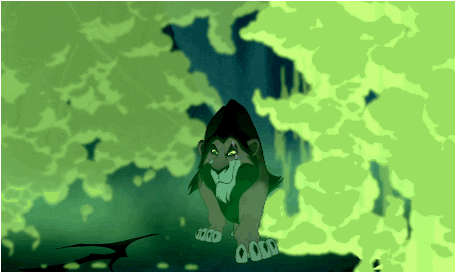 On the day "Be Prepared" was being recorded, Scar's voice actor Jeremy Irons had a sore throat so Jim Cummings (who voiced hyena Ed) sang it instead. Jim Cummings has an incredible resume, which includes the voice behind Tigger, Winnie the Pooh, Ray the firefly, Pete in Goof Troop, and the narrator at IllumiNations: Reflections of Earth.
18. A Tribute to the Author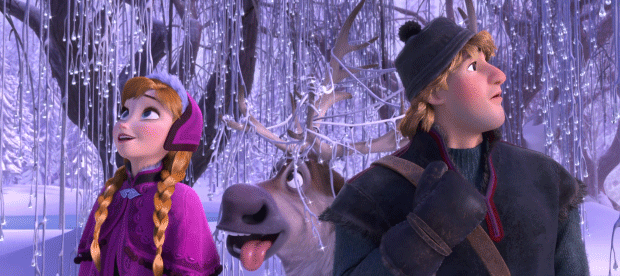 The inspiration for Frozen came from "The Snow Queen," which was written by Danish author Hans Christian Andersen. Now think about Frozen and a few of the main characters — Hans. Kristoff. Anna. Sven. Say those four names over and over… do you hear it? They combine to be Hans Christian Andersen!
19. A Whole New Reflection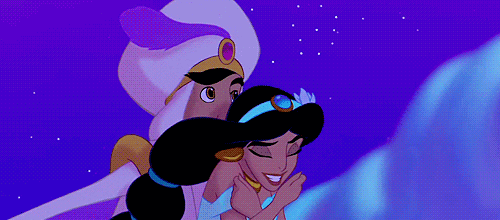 While their spoken voice work was recorded by two different actresses, the singing voice for both Princess Jasmine and Mulan was Broadway actress Lea Salonga.
20. A Head of Hair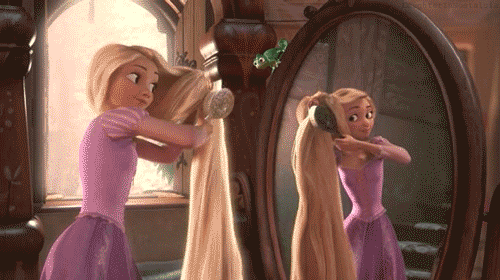 In real life, Rapunzel's hair would be more than 70 feet long and would weigh 60-80 lbs. Yikes!
21.  Mickey and Minnie Really Got Married
The voices behind the world's most famous mice really got hitched! Wayne Allwine started voicing Mickey Mouse in the mid-1970s, following in the footsteps of Walt Disney himself. Russi Taylor won her role as Minnie at an audition in the mid-1980s. The two worked together, fell in love, and as they say, lived Happily Ever After. Allwine voiced Mickey for 32 years, and Taylor holds the record of the longest running Minnie, with 33 years already under her belt.
So there you have it! Fun facts about your favorite characters! Do you have any good character trivia? Let us know in the comments! 
Have you missed any of our other recent fun posts about the Disney characters?
Remember! When you're in Disney tag @allearsnet in your photos!
Be sure to check out our YouTube Channel for reviews, news, information and more! 
Click below to subscribe to the AllEars® newsletter so you don't miss any of the latest Disney news!