Did you just get off Space Mountain and feel a little queasy? Or, maybe you have a non-rider in your group. Of course, you might just want a time-out to sit and be entertained (or cool off/dry off). These are our favorite non-ride attractions in each Disney World park.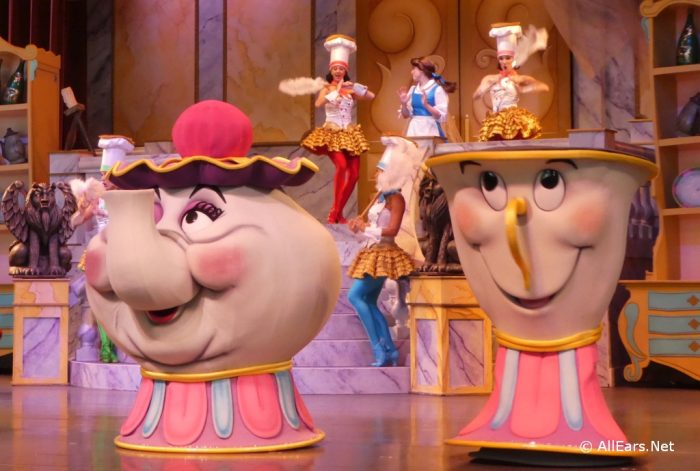 Check out our favorites and see if they match up with your favorite non-ride attractions.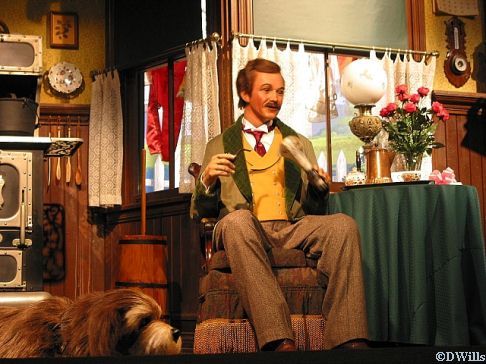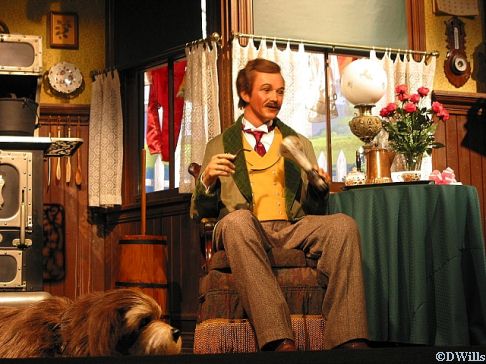 This show offers the perfect mix of charm and nostalgia — as well as a cool, dry place to sit (OK, and maybe even catnap) for 21 minutes. Step into the rotating theater and be treated to a four-act show that is steeped in Disney history. It was a part of the 1964-'65 World's Fair, joining Disney World in 1975. Plus, who can resist the hopeful song, "There's a Great Big Beautiful Tomorrow"?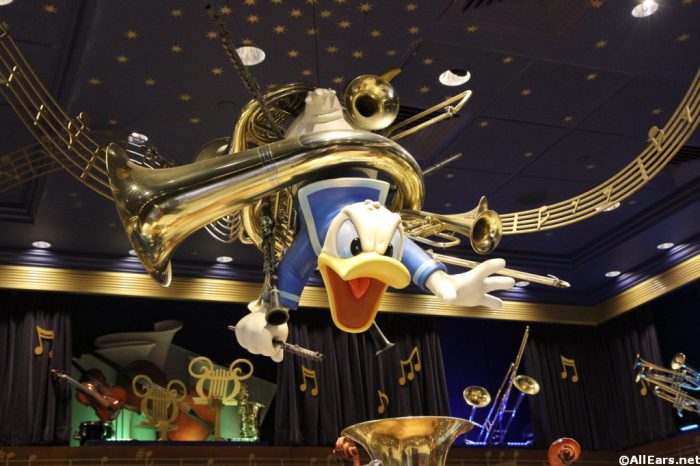 No matter what your age, it is fun to don those 3D glasses and escape into this adventure for a while. You'll even get to spend some time with Flounder, Ariel, Simba, Peter Pan, Tinker Bell, Aladdin, Jasmine, Iago, and Mickey, while we hope Donald doesn't ruin the show! This theater pairs the 3D visuals with other sensory effects, including scents, vibrations, and wind that will make for a fun experience.
Plus, be sure to take a look at the fun mock ads for performances while you are in the queue for this attraction — a fun way to fill the time as you wait.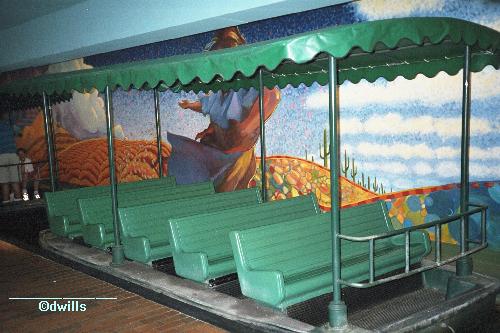 OK, technically, this is a ride — but a VERY slow-moving, relaxing one. Board your boat for a slow and gentle 14-minute ride through four greenhouses and the aquaculture facility in The Land pavilion. You won't bellieve all that they are growing there — and how they are growing it. Plus, you will see more than one Hidden Mickey along the way — on our last "cruise" we event spotted a Hidden Minnie!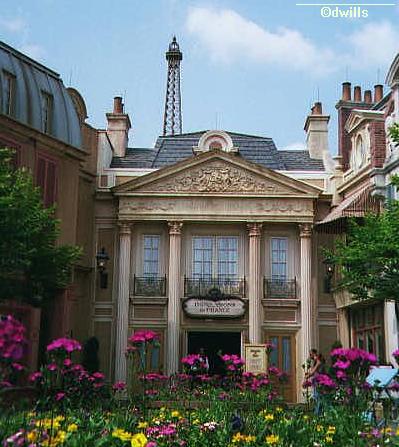 This 18-minute film offers a tour of the many regions of France from  battle-scarred Normandy though the Loire Valley, Cognac, Cannes, Paris, to the sunny shores of the Riviera. You will reminisce about past trips to France, or walk out ready to plan your first trip to France after watching this film.
Yes, you can also supplement or substitute this with the films in Canada (O Canada!) or China (Reflections of China). These are slated for some needed updates, so you may want to wait until after they have been refurbished.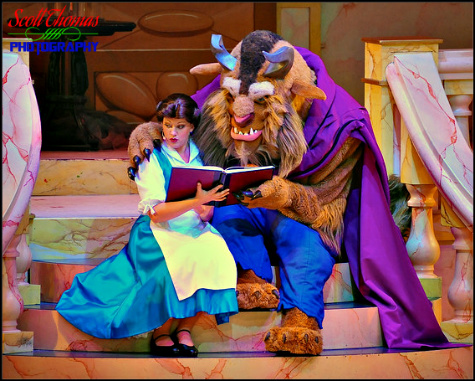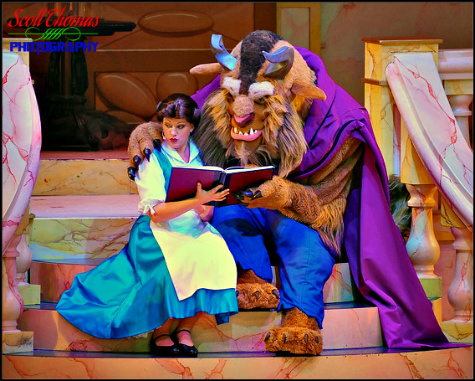 This is 20-minute version of the full movie will take us on a journey as Belle fights off Gaston, Belle and the Beast meet, Belle becomes Lumiere's guest, and the Beast transforms into a prince! The performance is done at a high level and is sure to entertain.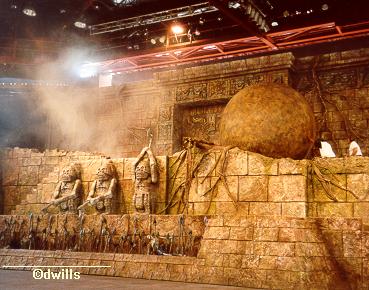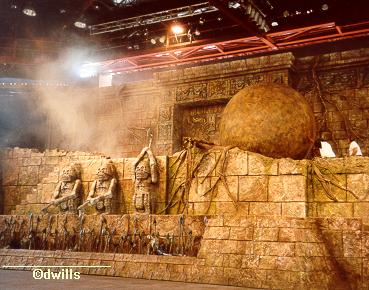 Did you ever wonder how Indy survived that boulder chasing him? Or how they brought the streets of Cairo to life in the film? Plus, how did they do all of those larger-than-life stunts? Take a look behind the curtain and see how movies make their magic. And, as a bonus, you might even get picked to participate in the show!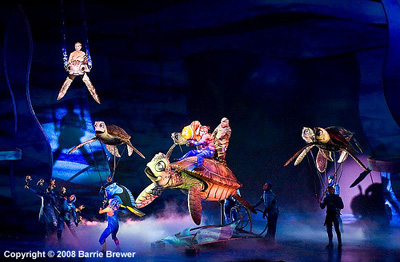 If you have seen the Broadway version of The Lion King then you are fully prepared for this immersive show.  We will follow Marlin on his underwater adventure as he "Finds Nemo".  Be awed by the puppets and the artistry and performance of the puppeteers in this 30-minute show.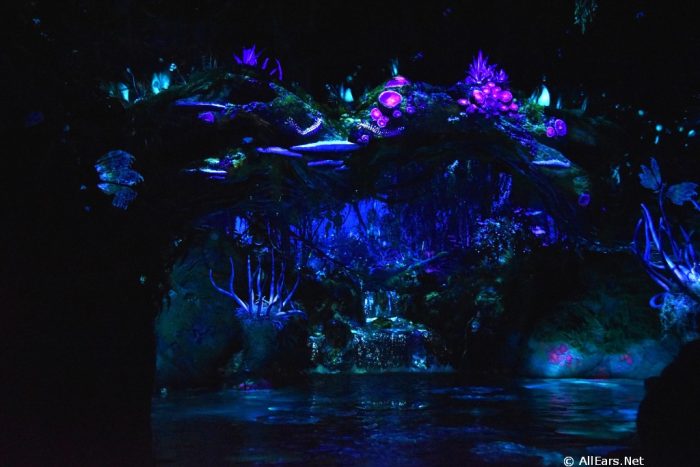 We know, this is the second ride in a non-ride post. But this a gentle, glide-through ride that is not only calming, but beautiful. Plus, you get to see Disney's most advanced animatronic.  Your boat will pass through the jungle, alive with exotic and glowing plants, animals and Na'vi (and you) moving toward the sound of music and the Shaman of Song. She is amazing.
Where do you go when you need a time-out from the thrills? Let us know in the comments below!
Remember! When you're in Disney tag us @allearsnet in your photos!
Subscribe to the AllEars® newsletter so you don't miss any exciting Disney news!