There's nothing that makes a trip to the Magic Kingdom feel complete quite like a parade! Parades have been an important tradition at Magic Kingdom from the Park's earliest days to 2020.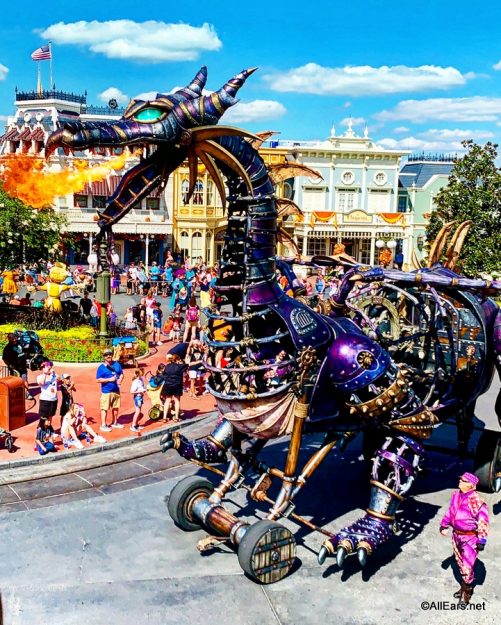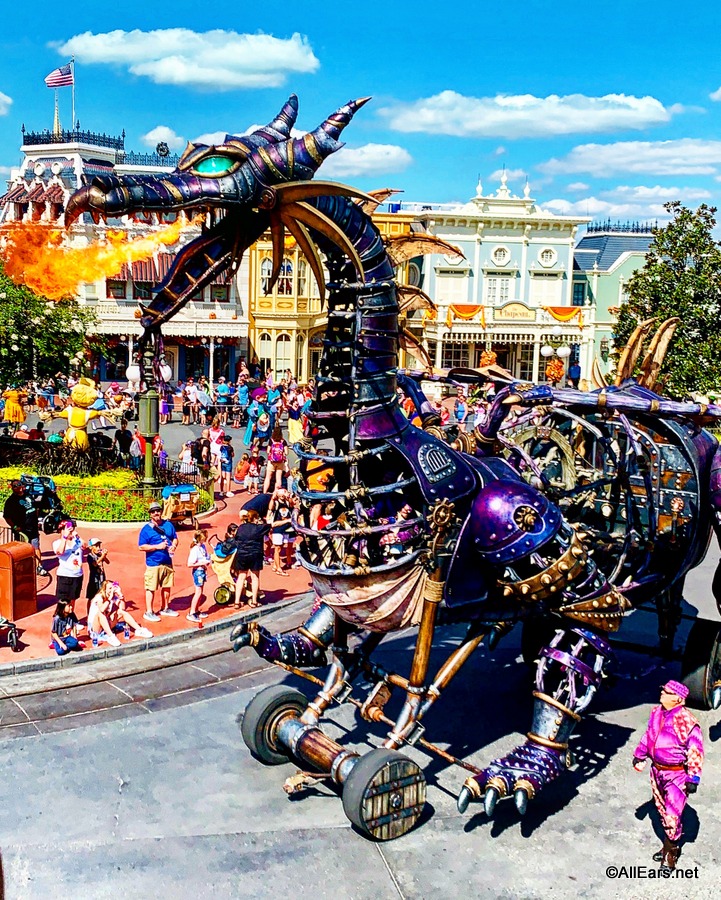 When you consider ALL of the parades that have marched across Disney World over the years, there are simply too many to cover all at once. So for today, we are going to focus on Magic Kingdom and a few of its most prominent parades to date!
Resident Parades
Whether they were with us for two years or for twenty, these daily or nightly parades left an indelible mark on the guests who came to watch them march right down the middle of Main Street, U.S.A. We're calling this first group of parades the "Resident Parades", or parades that took up a somewhat permanent, year-round residency at the park.
Character Parade & Cavalcade of Characters
The very first Magic Kingdom parade premiered with the park on October 1, 1971. This parade, known simply as "Character Parade", featured a mixture of Disney characters, a marching band, and some antique cars. The earliest version of this parade ran only for two months, but over the course of a few years, more elements were added to the parade. Various versions of Character Parade and what would later be known as Cavalcade of Characters ran until 1978.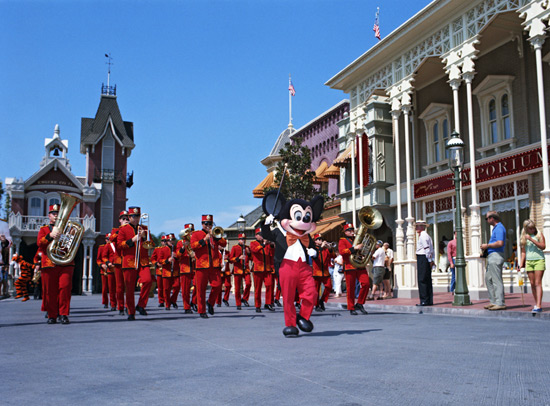 Main Street Electrical Parade
Perhaps the most iconic and cherished parade in Disney's history, the Main Street Electrical Parade has been at both Disney World and Disneyland over the span of several decades. It made its first appearance in Disneyland in 1972 and premiered at Disney World in 1977. It would run in Magic Kingdom until 1991, when it was ultimately replaced by SpectroMagic! Magic Kingdom would then bounce between the two nighttime parades over a span of nearly 35 years. The final run of the Main Street Electrical Parade in Magic Kingdom was from 2010-2016.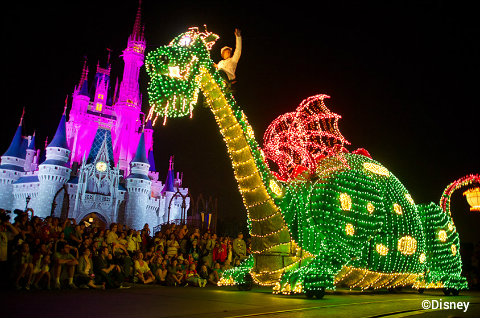 SpectroMagic!
The SpectroMagic! parade ran off and on for nearly twenty years, from 1991-2010. It took a brief hiatus between the years of 1999-2001. The style of SpectroMagic! was very similar to that of Main Street Electrical Parade but used updated technology when it was first introduced in 1991.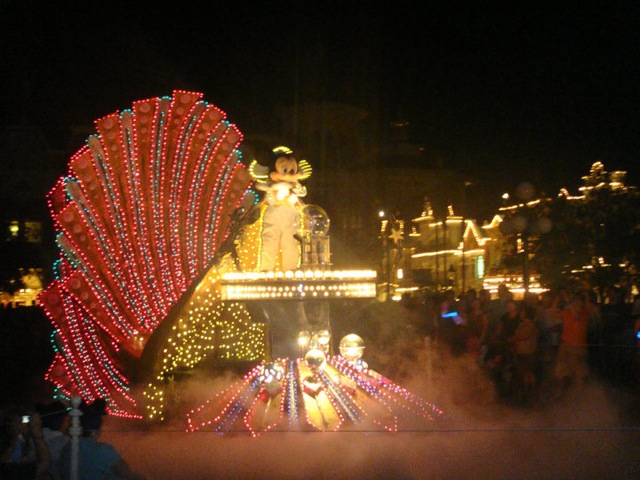 Share a Dream Come True, Dreams Come True, and Celebrate a Dream Come True
These sister parades ran for a combined total of 13 years, from 2001-2014. The first of these parades debuted as a tribute to Walt Disney's 100th Birthday. As new floats and elements were added or altered to the parade over the years, it was subsequently renamed.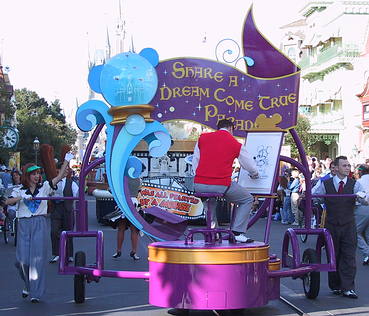 Main Street Trolley Parade
We're counting the Main Street Trolley Parade because it checks off all the boxes for what makes a Disney World parade! It marches down Main Street, it's performed daily, it has music and dancing — what more do you need!? The Main Street Trolley Parade has performed daily since 2003, and for many it signals the start of an amazing day in Magic Kingdom!
Festival of Fantasy Parade
The current parade in Magic Kingdom, and the only parade currently on the schedule at Disney World, is the Festival of Fantasy parade. This daytime parade debuted in 2014 and marches along the Magic Kingdom parade route daily. Most notably, this parade features a fire-breathing, "steampunk" Maleficent dragon float!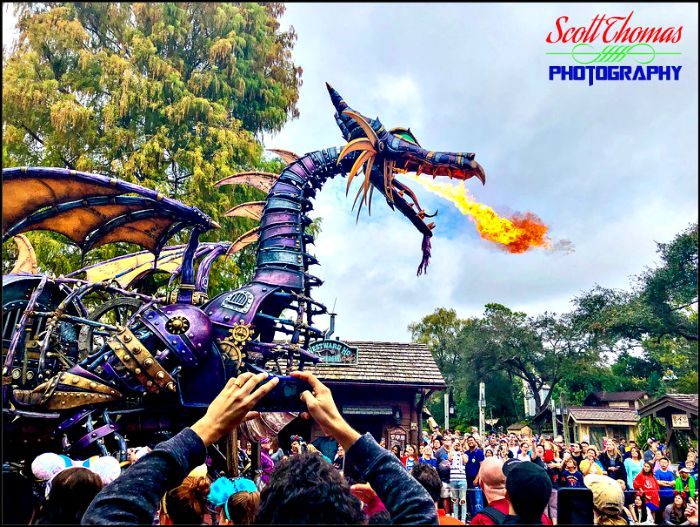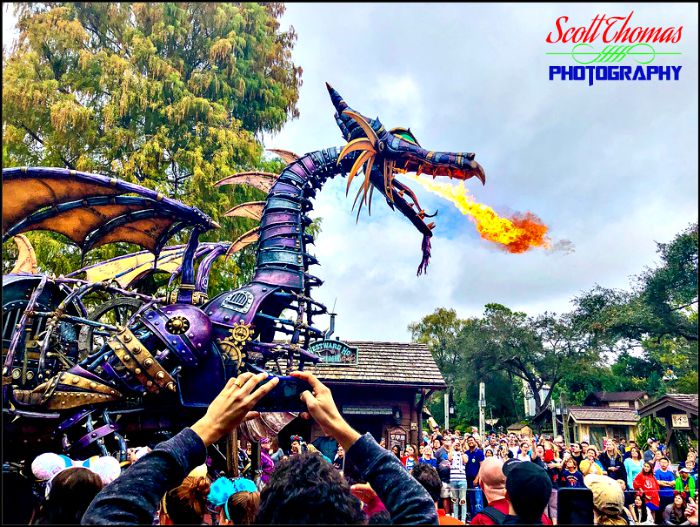 Seasonal Parades
There have been many parades over the years, including a few that still perform to this day, that only take place during certain times of the year. These are typically holiday parades, and we'll take a look at a few of them now!
Mickey's Very Merry Christmas Parade & Mickey's Once Upon a Christmastime Parade
Disney World's Christmas parades began back in 1978! There have been slight variations and changes over the years, but Disney World's Christmastime parade is a time-honored tradition in Magic Kingdom! These days, you can only experience this parade if you attend the after-hours event Mickey's Very Merry Christmas Party or head to the Kingdom in the days immediately leading up to the holiday.
Mickey's Not So Scary Halloween Parade & Mickey's Boo to You Parade
Like the Christmas parade, the current version of Disney World's Halloween parade is only available during the after-hours parties at Magic Kingdom. The Halloween parades began in 1997 and continue to this day. The Halloween parades are perhaps best known for the Headless Horseman, who rides along the parade route preceding the parade. We know these Halloween parties are supposed to be "not so scary", but the Headless Horseman is perhaps the spookiest moment of the night!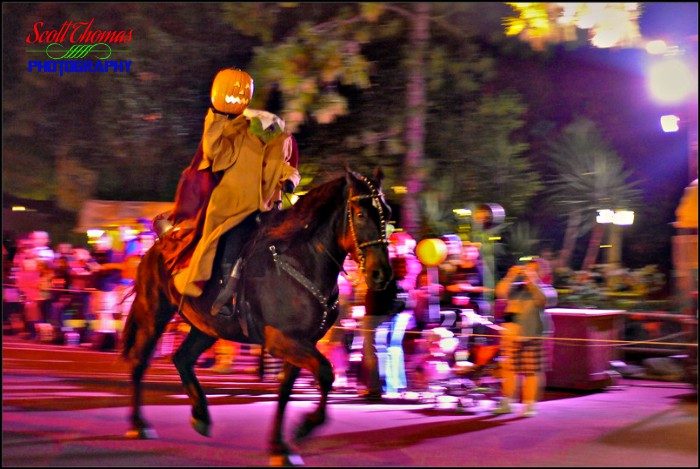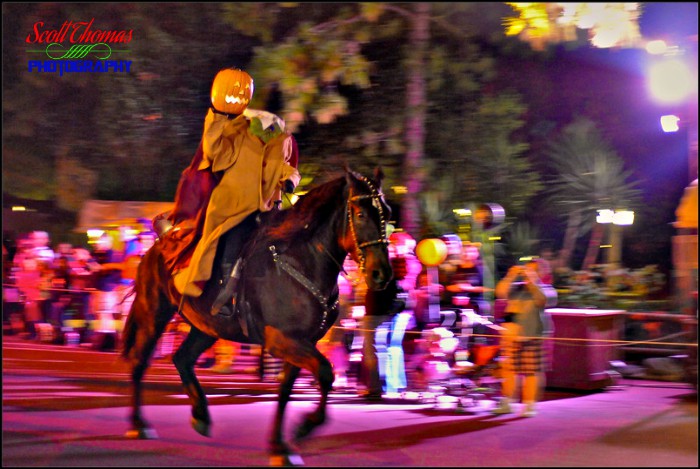 What's your favorite Magic Kingdom parade? Let us know in the comments!
Join the AllEars.net Newsletter to stay on top of ALL the breaking Disney News! You'll also get access to AllEars tips, reviews, trivia, and MORE! Click here to Subscribe!