What are the best spots to eat at Magic Kingdom?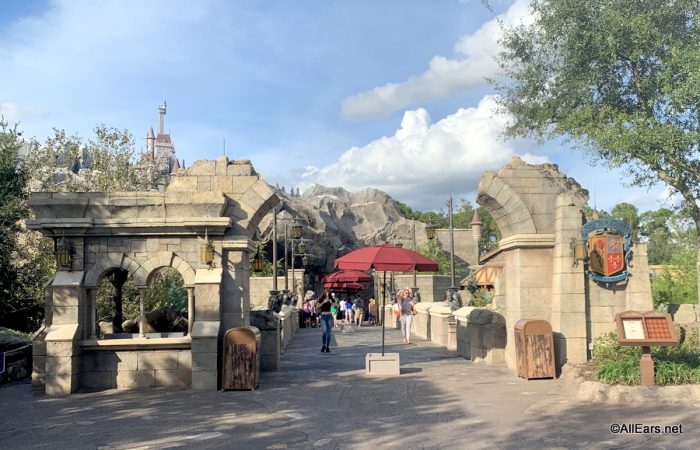 Who better to answer this question than YOU, the AllEars reader! We checked the AllEars reader reviews and are ranking the Magic Kingdom Restaurants (both quick service and table service) according to your ratings. With that in mind, make sure to leave your own review if you agree or disagree!
Here's YOUR Ranking of the Restaurants at Disney's Magic Kingdom
Score: 6.67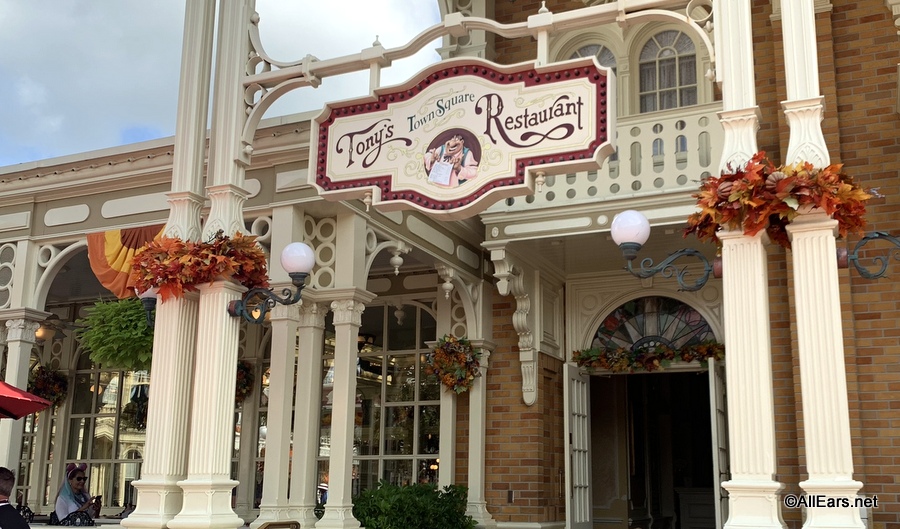 "I had heard a lot of bad things about Tony's so I was very nervous to eat here. However, on our first trip to Disney in years we were not on top of our planning game and were shut out of all other restaurants leaving Tony's as the only option. I ordered a pizza and really enjoyed it!"
"I have never had a bad experience here. The food has always been as amazing and the service has been impeccable. Even one time when I was there on a solo trip and had lunch at Tony's, my server spent a few moments and talked with me."
"We had just eaten Italian food at Epcot the night before, so the food was merely average. But, the service we received was the best of the whole trip. Not only did they get our party of 8 seated a full hour before our reservation (we were wiped out) on a Christmas party night, but our server, Alfie, was delightful. The location is fantastic too. It might not be our first choice, but it will always be a reliable and welcome standby."
Score: 7.01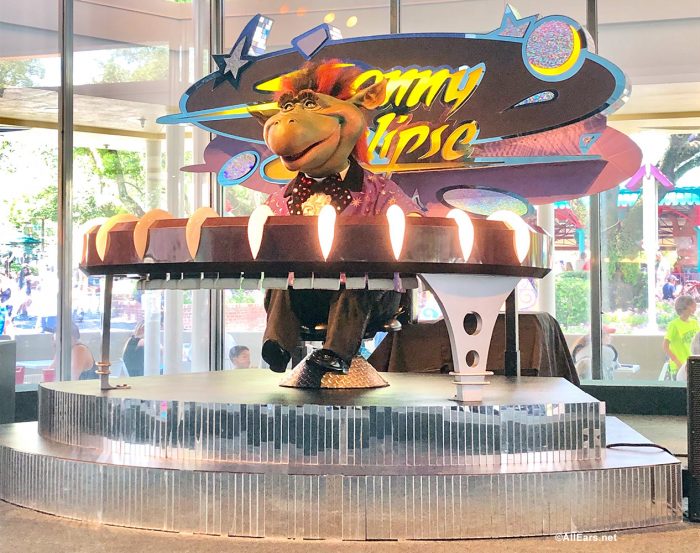 "Burgers, chicken nuggets and sandwiches. Food is not anything great, but it is standard theme park fare."
"I know many people avoid Cosmic Rays, however this is always a must for my family & I when we want something easy for lunch. We typically get the chicken nuggets & french fries here and they never disappoint! Although the atmosphere can turn people away, the cast members do a great job of cleaning up"
"The food is good, not great, but the atmosphere is awesome. Sunny Eclipse gives a good show and the toppings bar is decent."
Score: 7.1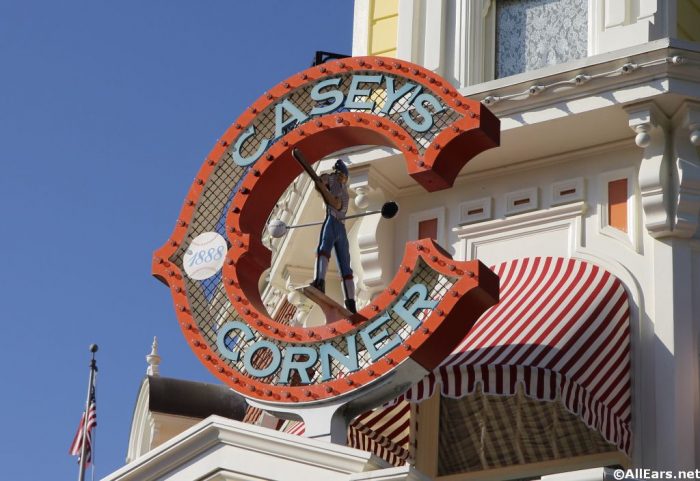 "I love hot dogs so I think this place is great! There can be a bit of a line sometimes but I feel like it's worth it. They often have themed dogs for different times of the year or parties. Also corn dog nuggets are a gift from above."
"As someone who is not a big fan of hot dogs, Casey's is my one exception. The corn dog nuggets are to die for. Although it is always pretty crowded and there's limited seating, it is worth the hassle to grab a bite from Casey's. Don't forget to grab some cheese sauce for your fries/corn dog nuggets!"
"Cute inside of restaurant/counter and outside area near the front of park. Perfect for lunch!"
Score: 7.14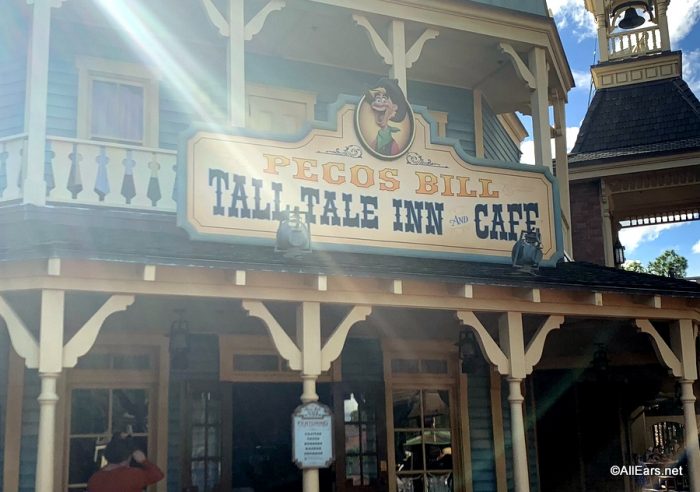 "The cauliflower tacos are amazing. The place was crazy busy, the wait for my meal was long and the staff was inefficient. Still….I dream of those tacos they were so delicious."
"OMG the cauliflower taco is my new favorite thing on disney property. It was a little spicy for me (but I don't do spice) but it was AMAZING…I want to book a trip just for this taco, I'm not even joking. The place was mobbed but we ordered ahead, picked up our food, topped off at Toppings bar and found a seat two rooms back. The chicken taco was also nice, however 3 tacos was way too much. I ate barely half of each and could not finish, definitely a good option to split a meal."
"On my most recent trip in January 2020, I wanted something on the "healthier" side (or as healthy as you can be at WDW). I had eaten at Pecos Bill before, and the experience wasn't the best. However, I decided to give it another try. Boy was that a good idea! I got the chicken rice bowl and loaded it up with toppings from the toppings bar. It was the perfect dinner to fill me up without feeling too heavy/greasy. There was plenty of seating even though it was a pretty busy night at the Magic Kingdom. The service was pretty quick, and I saw cast members changing out fresh toppings constantly. If you're looking for something other than a burger/pizza, this is your best option!"
Score: 7.42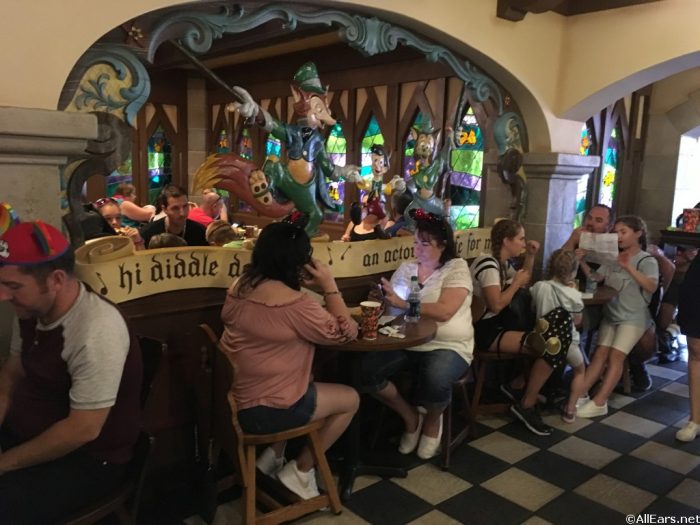 "We love it here. My little one loves pizza and this is the only place in MK to get it. We ordered the pepperoni flat bread with chocolate gelato. As always it was delicious. This is a great overlooked spot. Close to everything in Fantasyland and the bathrooms."
"We have gluten and dairy allergies in our family. they were able to make my son a gluten-free pizza with dairy free cheese on top and he wolfed it down."
"While this place can turn bonkers crowded, it can be a crowd pleaser as well. The flat bread pizzas are a nice turn from the usual pizza we find in theme parks and the monthly change up can be refreshing. We enjoyed the pepperoni & sausage and a plain ole cheese flatbread. I will add that their salads were delicious as well. We try to opt to sit next to the window by it's a small world for viewing fun as well!"
Score: 7.53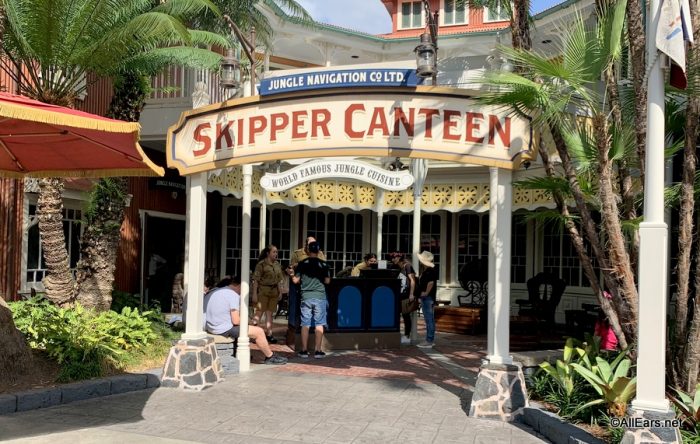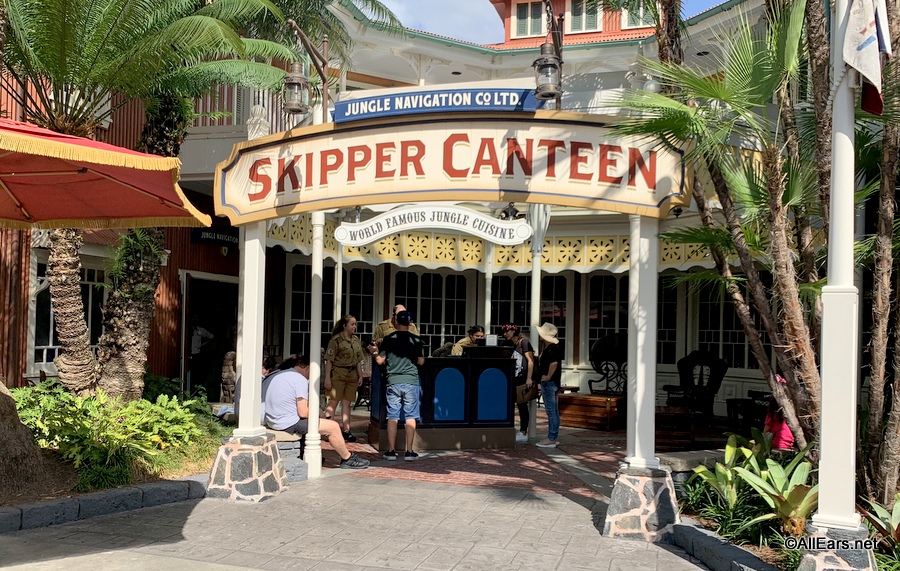 "One of the best dining experiences inside Magic Kingdom. The menu is unique and the staff is fun as well as the decor. I wish Magic Kingdom had more dining like this."
"I wish the rating for this restaurant was higher. It was my first ever dining experience in WDW and it was honestly the best! I still have dreams about the Perkins Thai Noodles as well as the dessert. While there are definitely some adventurous eats on the menu I can assure you that everything will taste delicious."
"This is great, anti-theme park food. It's probably a little too \"out there\" for some picky eaters, but when you reach the park of your trip where another hamburger seems like a death wish this is a great place to go and have some actual food. Plus, they really ham up all the kitch from the Jungle Cruise. The inside is themed so well, and the AC is always blasting."
Score: 7.59
"Food is average. You pay for the atmosphere. Be sure to order ahead or else you will be waiting in line to place your order."
"I have eaten here numerous times, and I never leave disappointed! My personal favorites are the French Dip and the Croque Monsieur. I prefer lunch over breakfast, especially if you are using the dining plan. The atmosphere is the cherry on top!"
"The food was fine and the castle is so neat. I have been here for dinner but the food was just not worth what they charged. It is just so crowded In this restaurant. My party was large and so though we were all on same reservation, our food came at different times."
Score: 7.61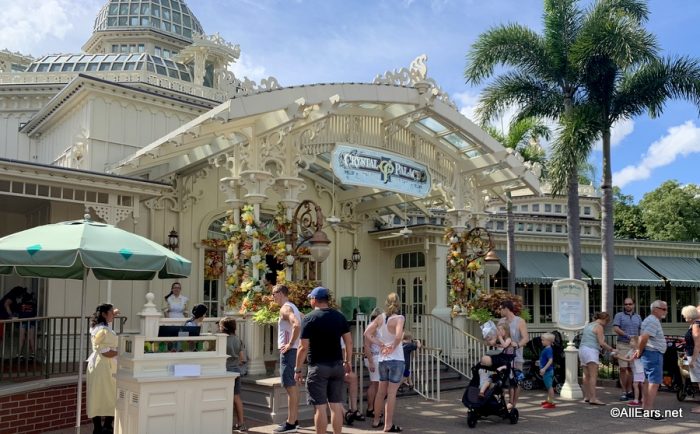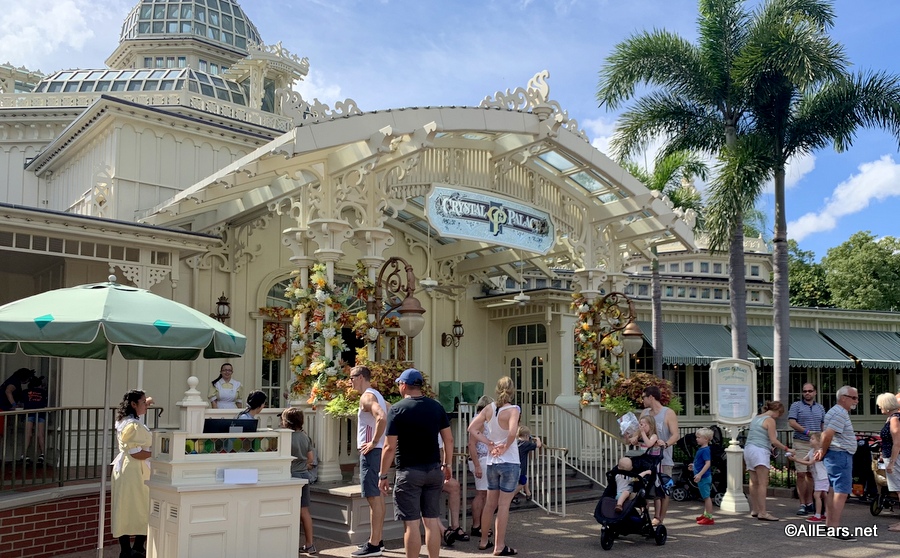 "My family had an excellent time at Crystal Palace. We had a party of 7 and we were seated only a few minutes after our reservation time. The food was decent. Nothing earth shattering, but crowd pleasing for our three generation trip. The desserts were especially yummy, and our server was absolutely amazing."
"Crystal Palace is one of the better buffets on property, in my opinion. It's not the best, but it is good. The characters were great. The service was great. The food was above average."
"At 22 I am a huge and proud Winnie the Pooh fan, so I jumped at the chance to eat somewhere to get character meet and greets out of the way for the park. I was nervous about it being a buffet but I had absolutely no reason to be. This was some of the best food I had at MK, especially from a buffet! The cast members were super nice and at the end of the day, I got great pictures with some of my favorite characters."
Score: 7.75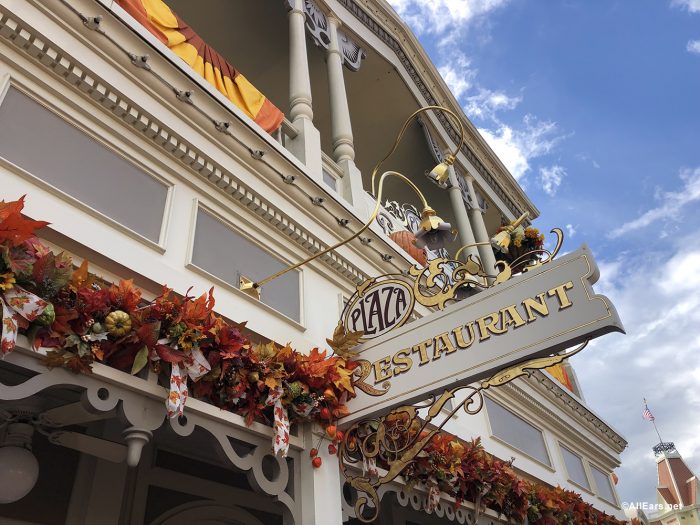 "This is a great restaurant for people in the Magic Kingdom. The food is very inexpensive, but the quality of the food is amazing."
"We love this location for lunch! The burgers and sandwiches are great (my favorite is the club) and the bottomless milkshakes are a fun treat!"
"We popped in here for a quick lunch. We have never been in The Plaza before. It was quite charming. We sat more in the alcove in the back-but walking through to our seats made you feel "back in the day". Decent menu with sandwiches and some main entrees-we both chose club sandwiches."
Score: 7.9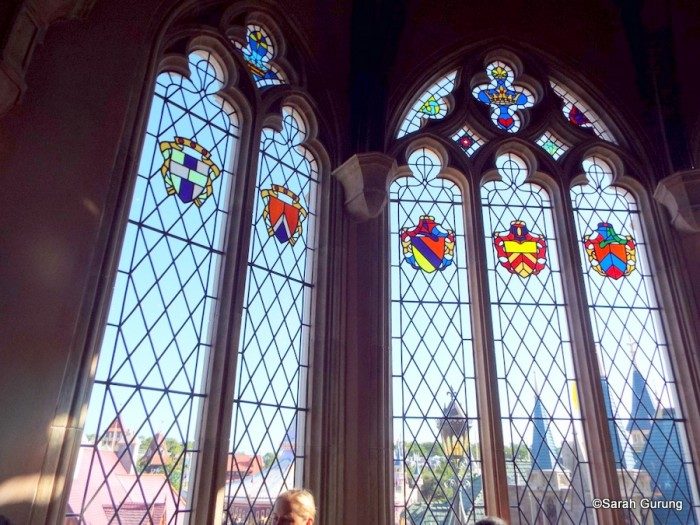 "We really enjoyed our dinner, the characters were interactive and spent time at the table chatting. Our server was excellent and kept checking on us and did a great job explaining the food and answering all our questions."
"My daughters loved meeting each princess, so much so that they barely ate. We thoroughly enjoyed everything we ordered except for the charcuterie board. The food was of good quality and fresh. I would highly recommend this experience."
"This was a fun venue! We felt very special here. The food was also surprisingly very good!"
Score: 8.2
"This is a great, hidden gem of a restaurant in Magic Kingdom. It's casual, cozy, has table service AND serves alcohol. It seems to be more geared towards older crowds. The food, although not the BEST in all of Disney World, is great – classic American fare. If you're there for dinner, everyone is required to partake in the Thanksgiving style meal which is all you care to enjoy – which is fun! If possible, ask to be seated in one of the side rooms – extra cozy!"
"We have a few food allergies in our family. My husband was truly impressed with this place and what they were able to offer him and our son. Even with gluten and dairy allergies, none of us walked away hungry. We were all pleasantly full. Chef and servers were attentive and polite."
"Favorite meal of our trip, only meal of our trip we thoroughly enjoyed. First time at Liberty Tree and have recommended to others. Food was good and plentiful. Service was good."
Score: 8.48
"The cinnamon roll with maple icing is to die for! Ask for extra icing—trust me! It's huge and make a great breakfast. LeFou's brew is also delicious."
"Possibly my favorite for a snack on Magic Kingdom days. Lefou's brew is so refreshing when you are walking around all day. The decorating inside is spot on to the movie as well. If you like Beauty and the Beast then Be Out Guest isn't the only place you can go. I find it cool that Gaston does a meet and greet there too."
"This is a Hidden Gem for a light meal and/or snacks. The theme is spot on and fits with the character and story well, the rooms are very well decorated with antlers and Gaston's chair and fireplace – take a picture in Gaston's chair for something fun and unique. Sandwiches are good, Cinnamon rolls are good – especially in morning. "
Score: 8.6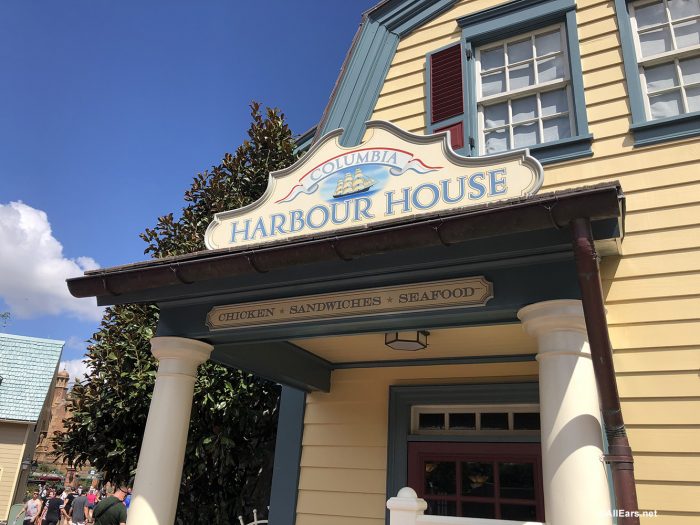 "We can't visit the Magic Kingdom and not eat at this restaurant. We are obsessed with the salmon and crave it throughout the year."
"This is our go to place for a quick bite in the Magic Kingdom. There's always something appealing on the menu and the food is consistently good."
"This is the best quick service restaurant in Magic Kingdom. The food is really good. Chicken nuggets and fried fish combo is our favorite."
Score: 8.76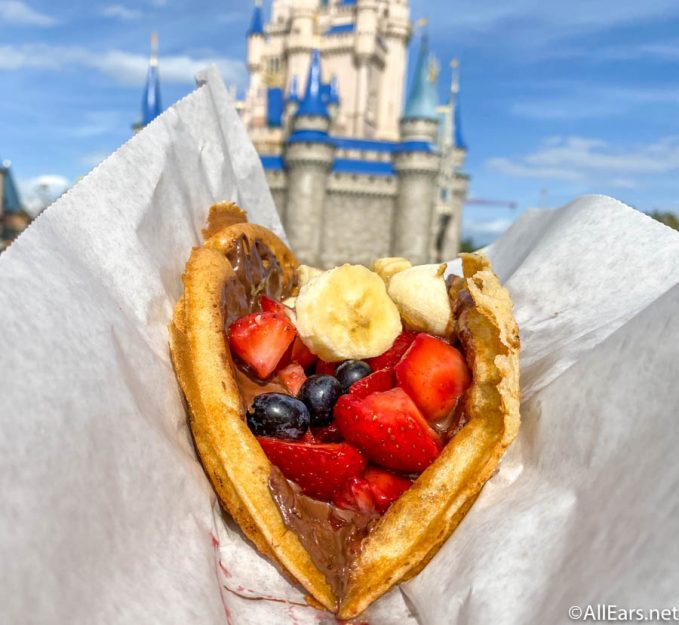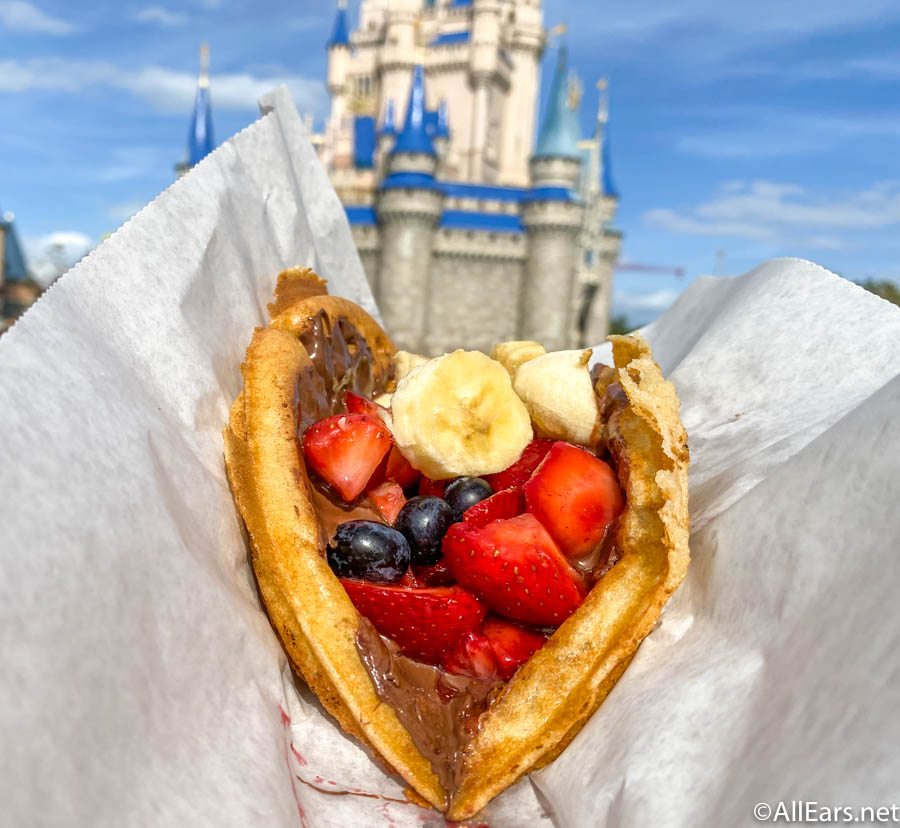 "The chicken and waffle "sandwich" here is so delicious. I dream of eating one again! And I've already had them on three separate days on two separate visits. I've tasted the sweet waffle with fruit as well, and it was also delicious."
"Once you get through the line, everything goes quickly. I got my food within 5 minutes of ordering! The funnel cake with the strawberries and the whipped cream was absolutely amazing, as was the corn dog! I will 100% go back on my next trip!"
"Sleepy Hollow is a great & convenient spot to grab a Mickey waffle. It is right inside of Liberty Square not far off the hub so it is very convenient. My sister & I got countless Mickey waffles here on our last trip (one of our favorites!)"
What is YOUR favorite restaurant at Magic Kingdom? Let us know in the comments below, and be sure to leave your own review as well!
Join the AllEars.net Newsletter to stay on top of ALL the breaking Disney News! You'll also get access to AllEars tips, reviews, trivia, and MORE! Click here to Subscribe!