Magic Kingdom is one of the most popular parks at Walt Disney World and has tons of iconic attractions. Magic Kingdom has Pirate of the Caribbean, Haunted Mansion, Space Mountain, and Jungle Cruise.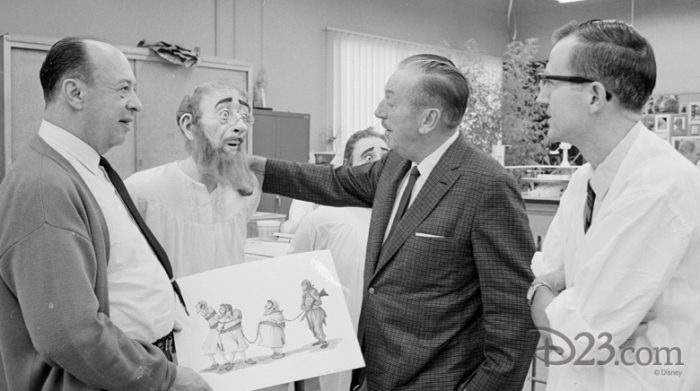 With so many iconic attractions in Magic Kingdom, it's easy to overlook one of the attractions. One of those commonly missed attractions is a sentimental favorite: Tom Sawyer Island.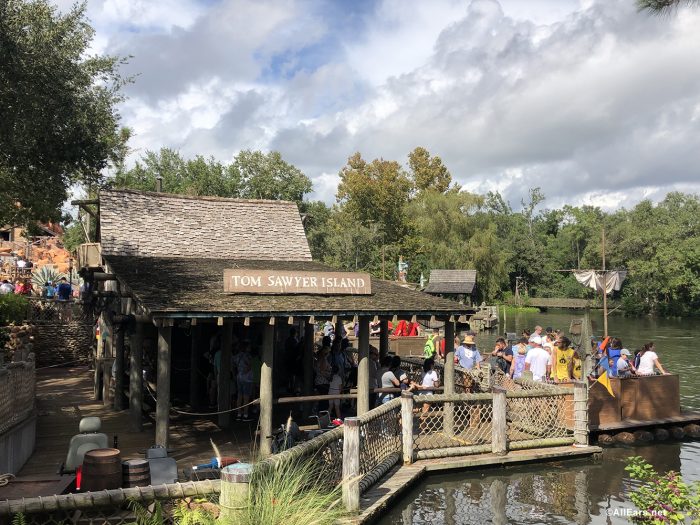 Tom Sawyer Island is located in the heart of Frontierland and is only accessible by raft. The dock where you can catch the rafts is right in front of Big Thunder Island. If you've never taken a raft to Tom Sawyer Island and explored it, you have been missing out on an oasis in Magic Kingdom. It is basically a giant island playground where you feel like you are in a classic novel. If you have limited mobility, we don't recommend heading to Tom Sawyer Island. The paths are bumpy and steep, and not made for scooters or wheelchairs.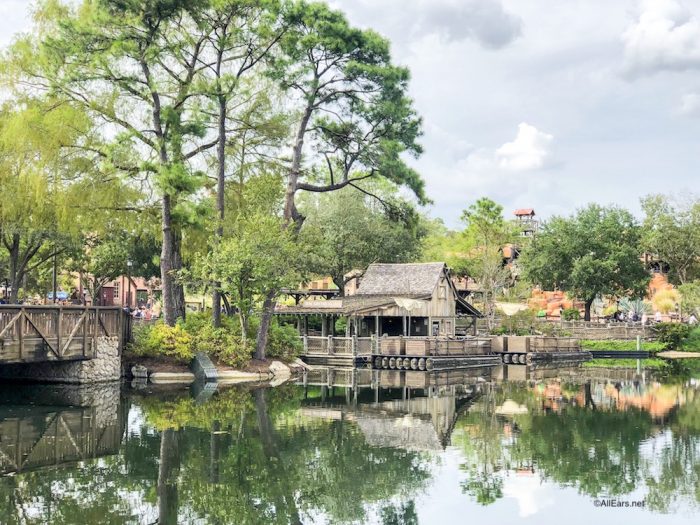 Tom Sawyer Island first opened in Magic Kingdom in Disney World in 1973, two years after Disney World first opened. It was based off of the popular Disneyland attraction that has been open since 1956. The original Tom Sawyer Island in Disneyland was one of the few attractions actually designed by Walt Disney himself. Tom Sawyer Island is based on the classic Mark Twain novel The Adventures of Tom Sawyer from 1876. If you are unfamiliar with The Adventures of Tom Sawyer, the novel follows the orphan Tom Sawyer, who lives with his Aunt Polly, and goes on rambunctious adventures in the American South.
Around Tom Sawyer Island there are tons of references to the novel. There is a fence the that have the names Tom and Becky whitewashed on it. In The Adventures of Tom Sawyer, Tom convinces a bunch of other children to whitewash a fence by making them think it's fun. He was supposed to paint the fence himself as a punishment from his Aunt Polly. Becky is a girl in town that Tom falls in love with in the novel. For years Cast Members would hide a paintbrush on Tom Sawyer Island and if you found it you would get a surprise, but guests kept stealing it so they have stopped hiding them.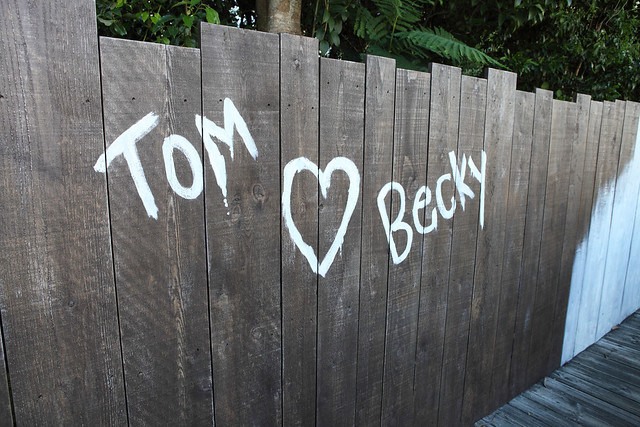 There is a snack stand on Tom Sawyer Island named after Tom's Aunt Polly. Aunt Polly's is only open seasonally, usually during the busy holiday season, and serves some delicious snacks. The items on the menu are mostly desserts and beverages, like the Mississippi Mud Brownie and the Barq's Root Beer Float. There is one stand out savory delight on the menu, Becky's Buttery Biscuit Barbecued Pork Sliders. If Aunt Polly's is open when you're there, get the Biscuit Sliders and the Root Beer Float. While eating you can sit and relax with a great view of Frontierland across the water.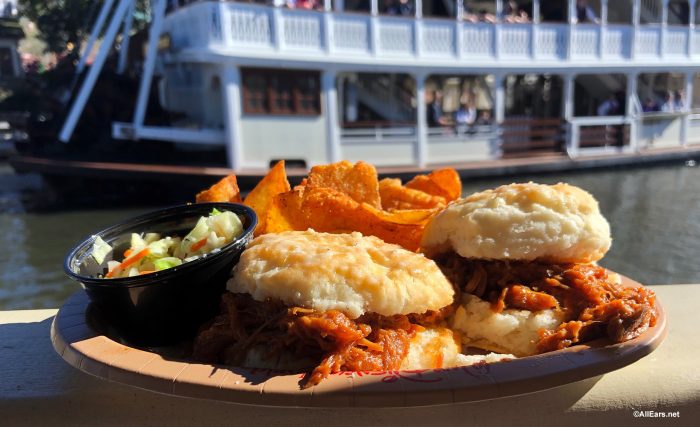 One of the main features on Tom Sawyer Island is the network of spooky tunnels called Injun Joe's Cave. The tunnels are very dark, and if you don't like enclosed places, skip the caves. The Cave is named after the main antagonist from The Adventures of Tom Sawyer. Joe kills his employer and blames it on a friend of Tom's named Muff Potter. There is also Potter's Mill on the island named after Muff Potter.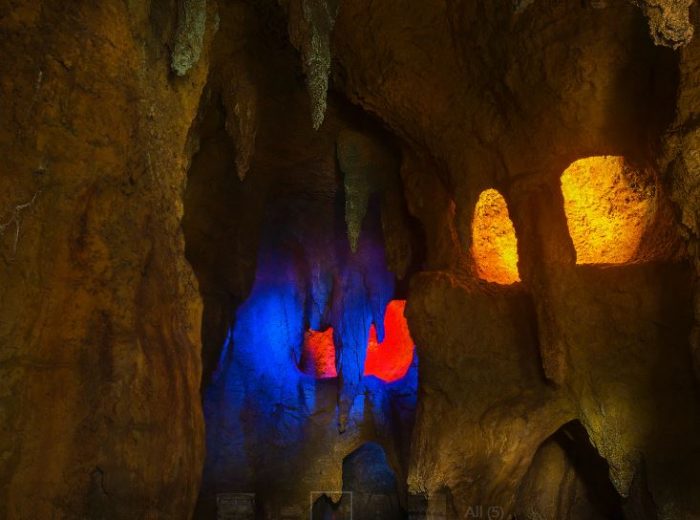 One of the biggest draws of Tom Sawyer Island is Fort Langhorn, getting its name from Mark Twain's real name Samuel Langhorne Clemens. The Fort was originally name Fort Sam Clemens, but the name was changed after the 1995 Disney film Tom and Huck was released. There is a fort with the same name in the film. Nothing like a classic 90's Disney Jonathon Taylor Thomas film.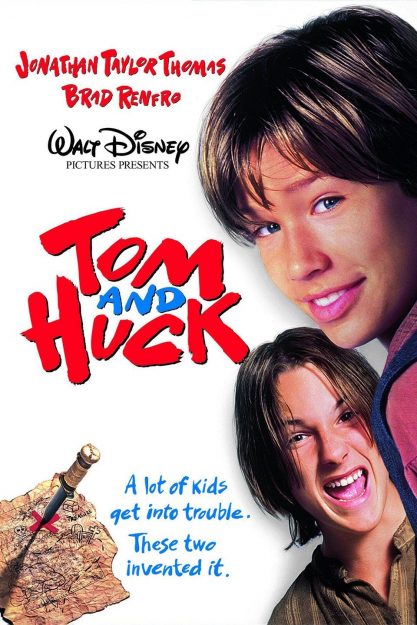 In Fort Langhorn you can explore different areas and climb up the towers. In the towers there are toy guns attached that when you pull the trigger emit a gun firing noise. You can look out the tower and see other parts of Frontierland including hidden camps in the woods. Hidden below Fort Langhorn is a secret tunnel that will lead you out of the Fort. More importantly, there are also restrooms located at For Langhorn.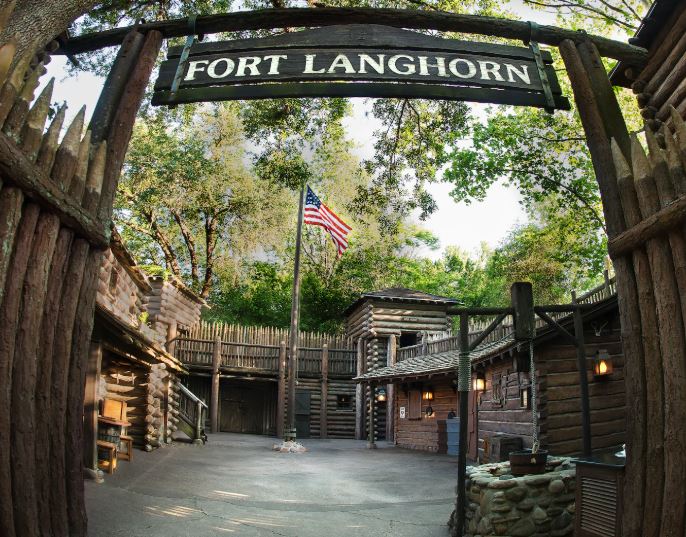 As you explore Tom Sawyer Island you'll discover hidden areas around every corner. There are rope bridges that go over floating barrels, a mill with a spooky owl, and quiet corners perfect for taking a moment to relax in the busy park.
Next time you need a moment away from the hustle and bustle of Magic Kingdom hop on one of the motorized rafts and head to Tom Sawyer Island. Take some time to explore the Fort and Cave, grab a Biscuit Slider, and relax on an island in the middle of one of the busiest theme parks in the world.
Don't overlook this gem next time you're in Magic Kingdom. It will quickly become a must see for you every time you head into the park. When you head there, look at the name of the raft and you'll see some familiar Tom Sawyer character names.
What is your favorite overlooked attraction in Magic Kingdom? Let us know in the comments.
Join the AllEars.net Newsletter to stay on top of ALL the breaking Disney News! You'll also get access to AllEars tips, reviews, trivia, and MORE! Click here to Subscribe!