Tom Sawyer Island Frontierland Magic Kingdom
Tom Sawyer Island Highlights:
Take a raft ride across the Rivers of America to visit Tom Sawyer Island
Kids love exploring the caves and playing in Fort Longhorn – a great place to let them burn off energy and run around!
May be closed seasonally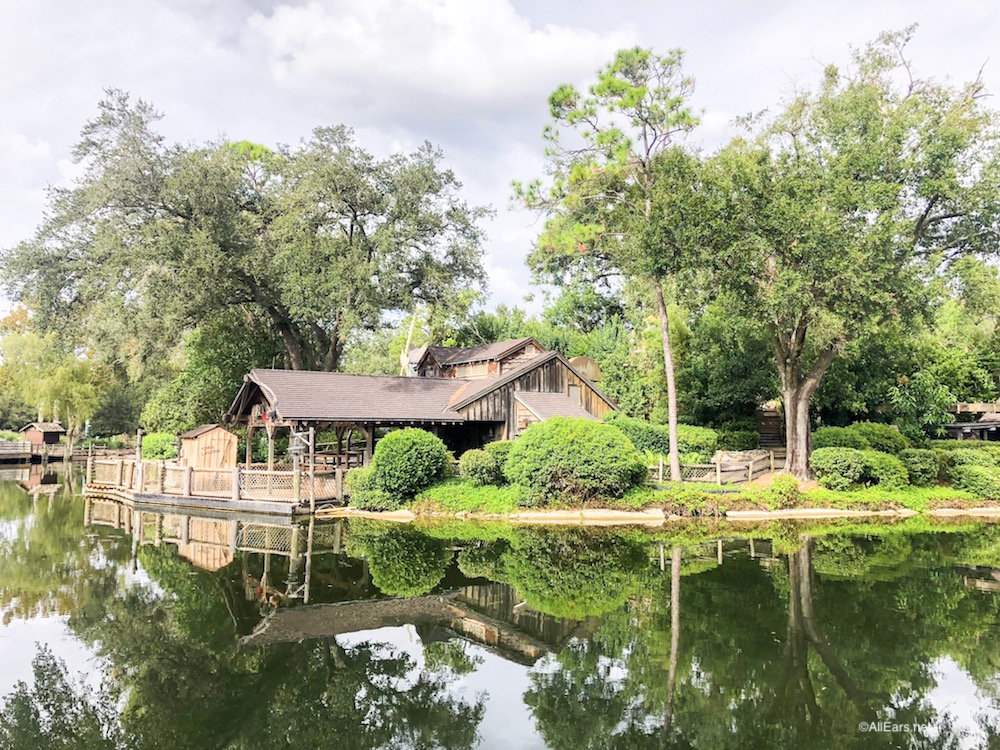 INTRODUCTION
Tom Sawyer Island — A giant-sized playground geared to youngsters, Tom Sawyer Island is inspired by the famous works of author Mark Twain. Located in Frontierland across the Rivers of America, It's only accessible by log raft.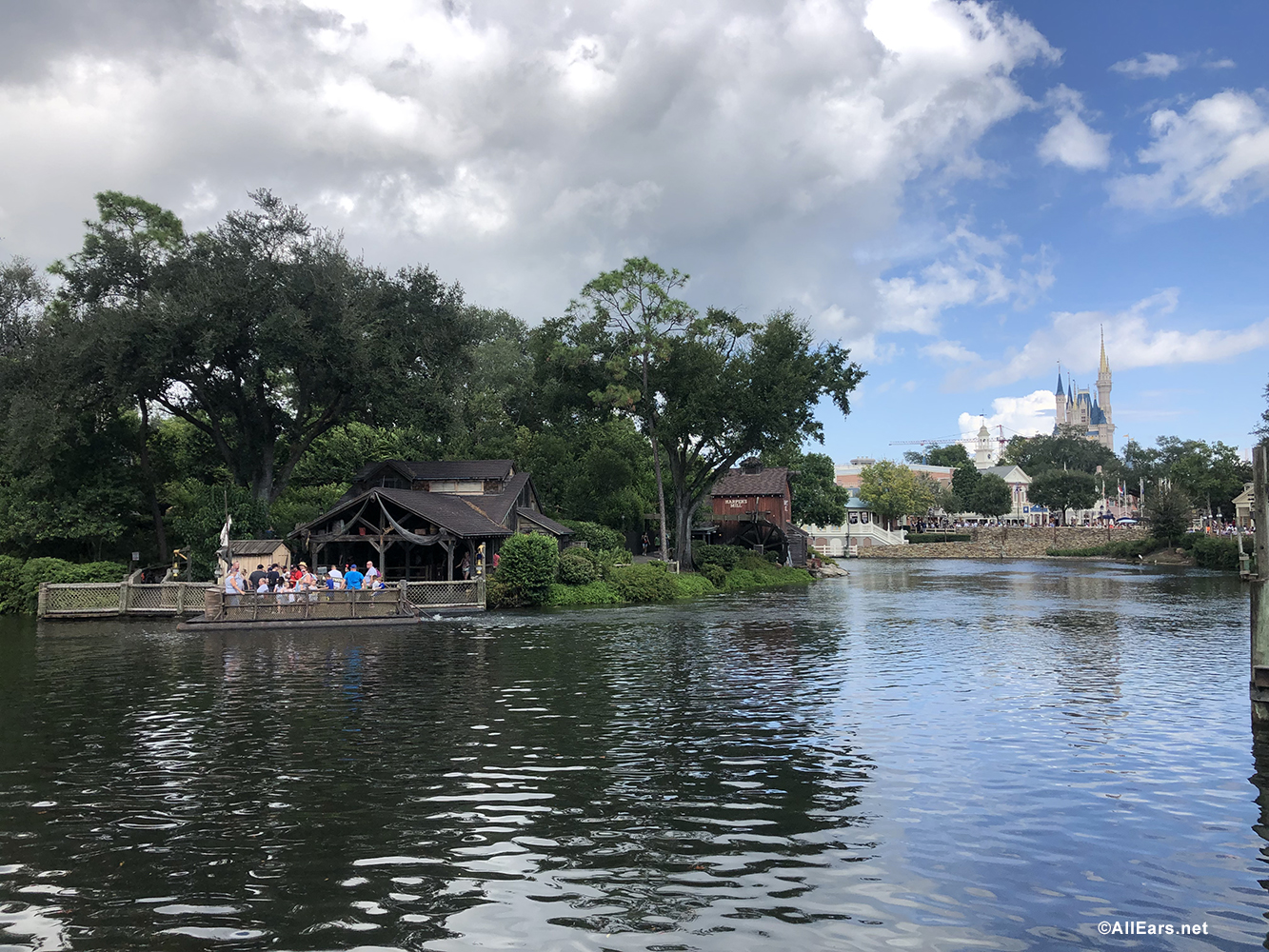 ATTRACTION
Guests board a motorized raft at a dock located just at the foot of Big Thunder Mountain Railroad over to the island. The raft ride takes only a few minutes.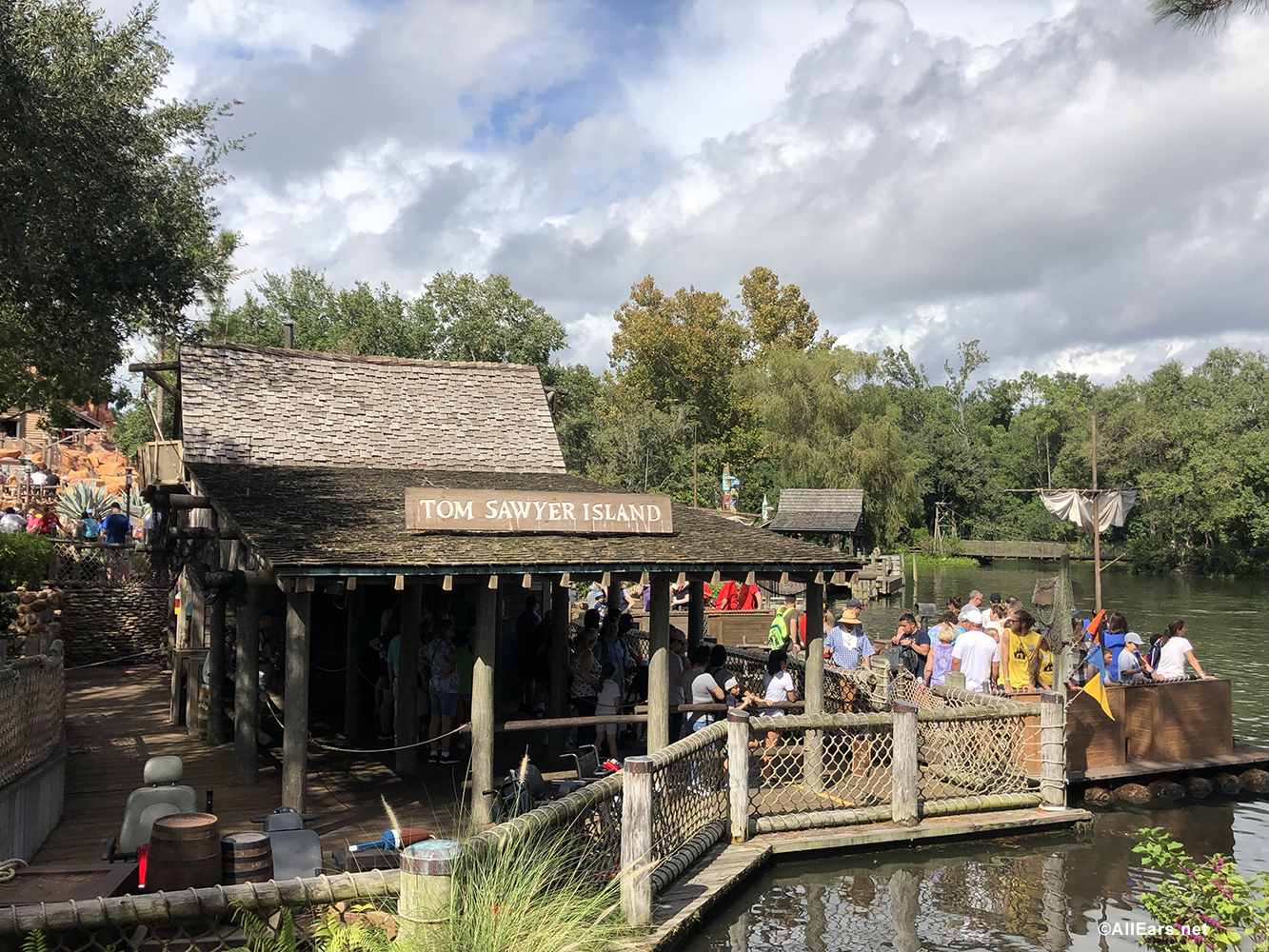 At the dock on the island, guests can sit in rocking chairs and play checkers, or begin to explore the grounds. Maps are posted periodically — be sure to check where you want to go, as paths meander every which way.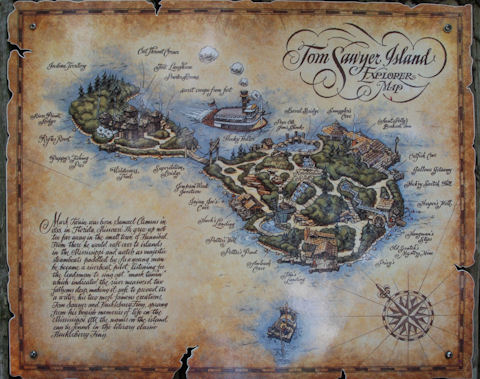 There are dark passageways and caves to explore, an old mine, a scary, bouncy, rope bridge, a barrel bridge, and the focal point, an old-fashioned fort, named Fort Langhorn.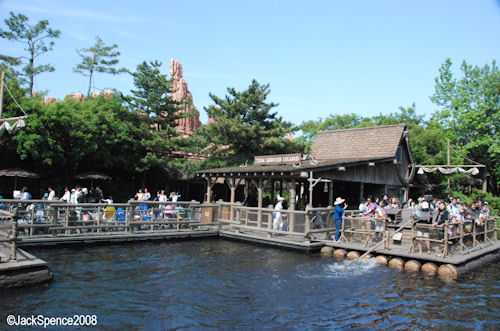 Kids will have fun exploring all four corners of the fort, playing with the noisy air rifles and cannons, then venturing into the dark "escape tunnel."
TOURING TIPS
Guests must be ambulatory to get around Tom Sawyer Island — with its rugged terrain and winding paths, it is NOT wheelchair friendly, though the rafts are wheelchair and ECV accessible.
Keep your eyes open for Hidden Mickeys!
Tom Sawyer Island usually opens a little later than the rest of the park, and it normally closes at dusk.
Restrooms are located at the raft landing and also inside Fort Langhorn.
DINING
Aunt Polly's Dockside Inn is located on the Island and only open seasonally, during the busiest park days. The limited menu features items such as biscuit sandwiches, slushes, and pretzels.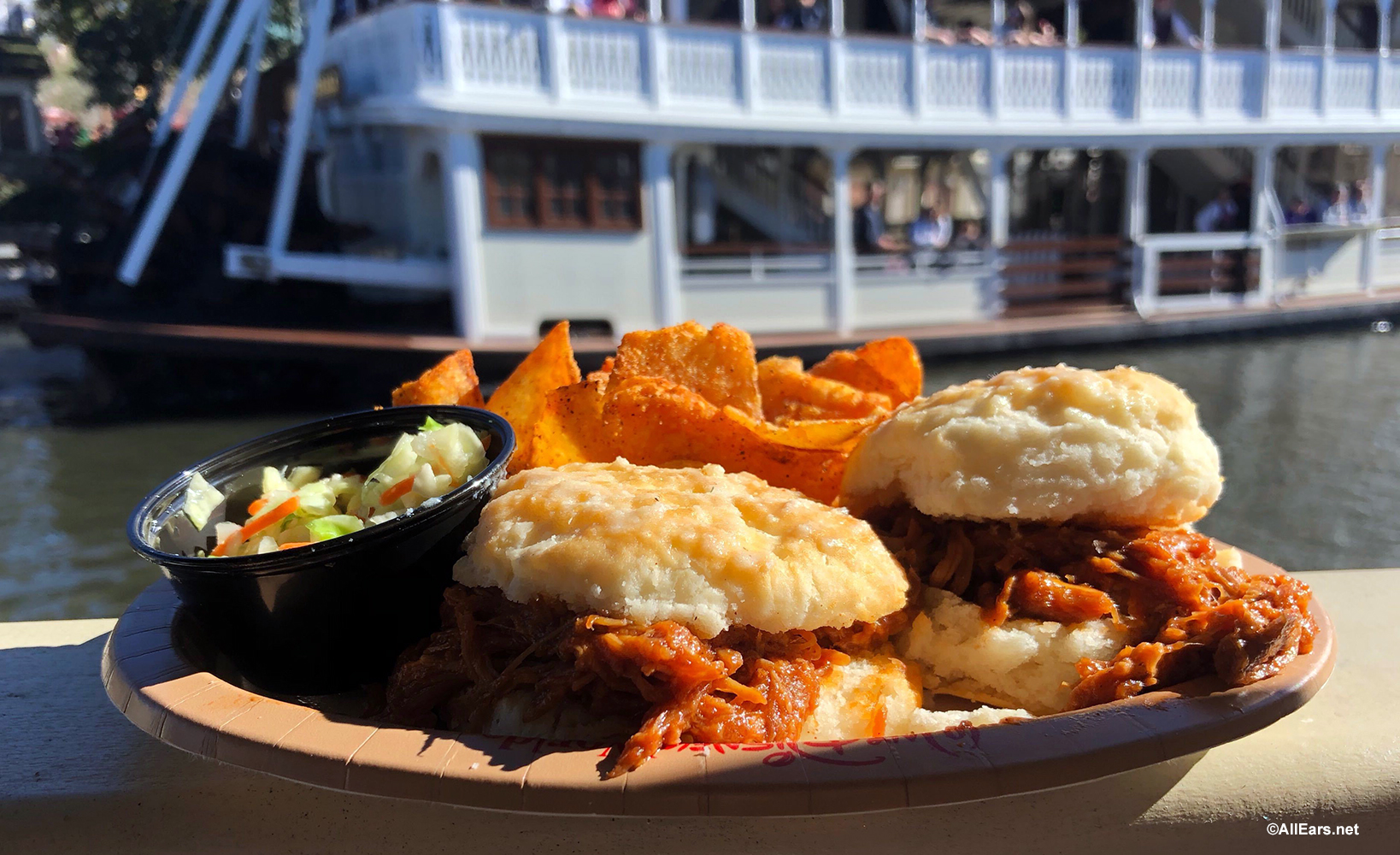 Magic Kingdom Restaurants At A Glance
Menus From Around the World
INTERESTING FACTS
Tom Sawyer Island opened in the Magic Kingdom in 1973.
The original Tom Sawyer Island opened to the public at Disneyland Resort in 1956. The attraction has the distinction of being the only one designed by Walt Disney. A version of this attraction also exists at Tokyo Disneyland.
Initially, the highlights of Tom Sawyer Island were called Injun Joe's Cave, Magnetic Mystery Mine and old Fort Sam Clemens. The fort's name was changed in 1996 after the release of the Disney movie Tom and Huck, which featured a Fort Langhorn.
The main area of the Island is called Fort Langhorn, which is a nod to Mark Twain. His real name was Samuel Langhorn Clemens.
You'll find several nods to the stories of Tom Sawyer — including a partially whitewashed wall that says Tom hearts Becky.