Heading to Disney World but don't know where to begin when it comes to your hotel? Don't worry, we've got you covered!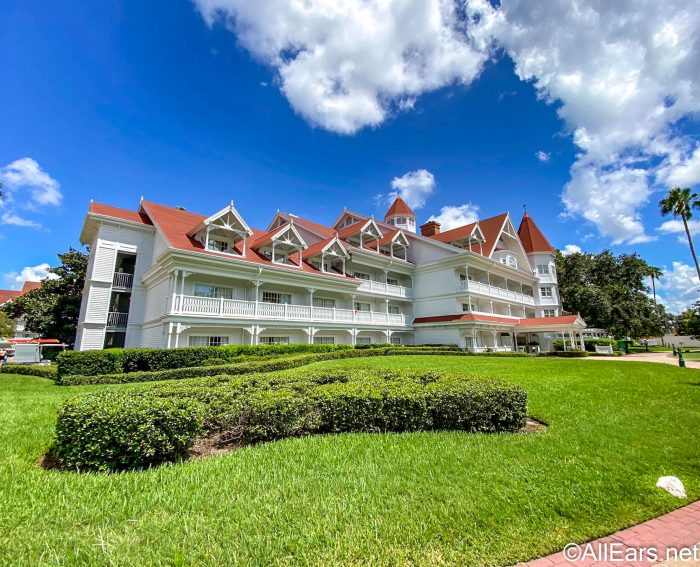 Disney World hotels are broken up into three categories: the least expensive are called Value hotels, the moderately priced hotels are called — you guessed it — Moderate hotels, and the most expensive hotels are called Deluxe hotels. We've toured many of the hotels and various rooms available at Disney World, and now, we're rounding up all of our Disney World hotel tours for you in one convenient place.
Value Hotels
Art of Animation Resort
Art of Animation is the most recent Disney Value Resort. Each of the buildings are themed after a different movie: The Lion King, The Little Mermaid, Finding Nemo, or Cars.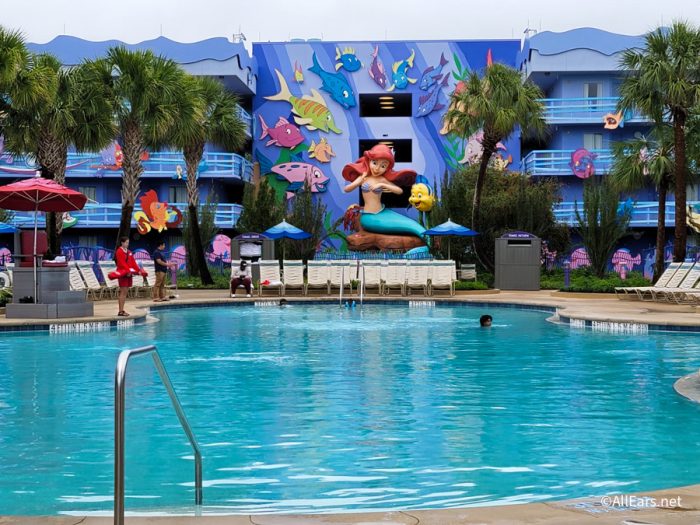 The hotel is filled with giant statues with characters and scenes from the movies the resort is themed after. The rooms all have very over-the-top theming, and this hotel offers family suites (larger rooms that accommodate more guests) in the The Lion King, Cars, and Finding Nemo areas. It is also one of the stops on the Skyliner.
Pop Century
Disney's Pop Century Resort is all about different decades throughout the 1900s!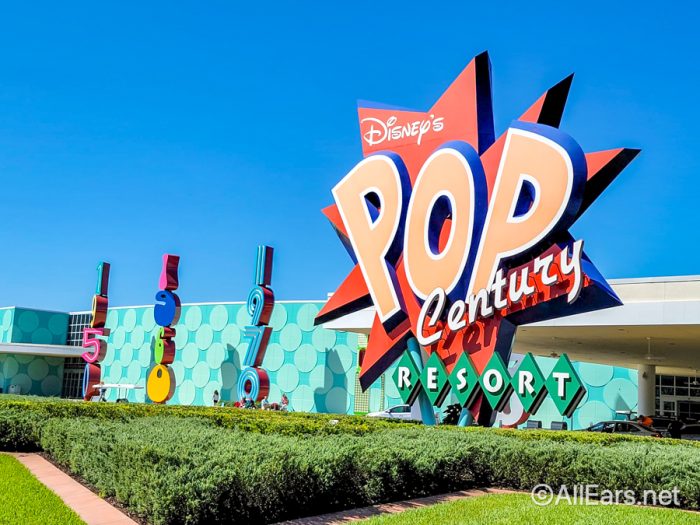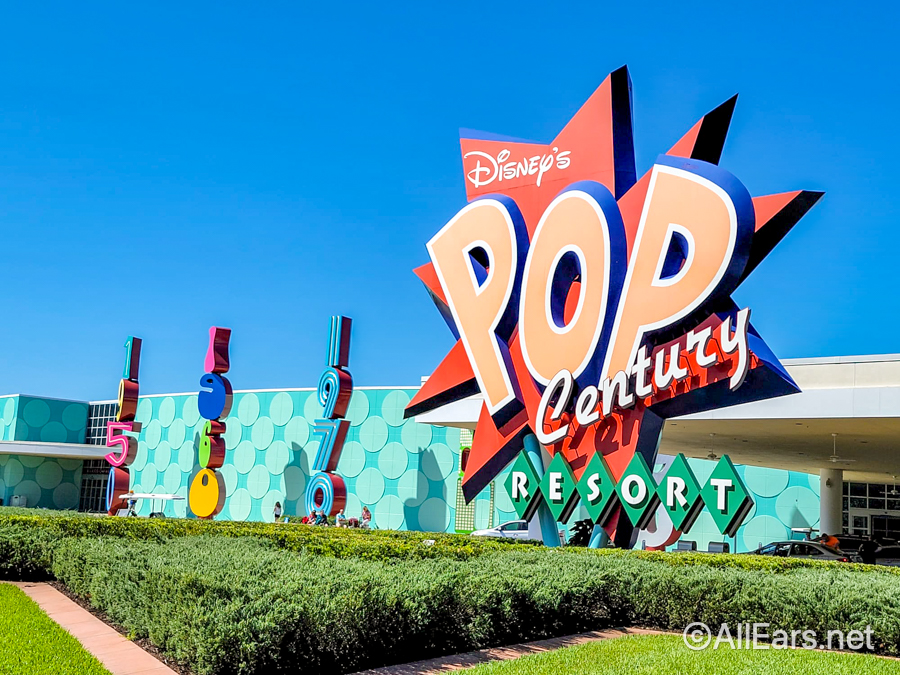 Like the other Value Resorts, it has larger-than-life theming, plus the rooms were recently renovated so they're a little bit nicer than they were before.
Pop Century is also on the Skyliner route and shares a stop with Art of Animation.
All-Star Sports Resort
This hotel is one of the least expensive hotels at Disney World. All-Star Sports is a hotel with buildings that are all about sports. It is the first of the other two All-Star Resorts to open at Disney World.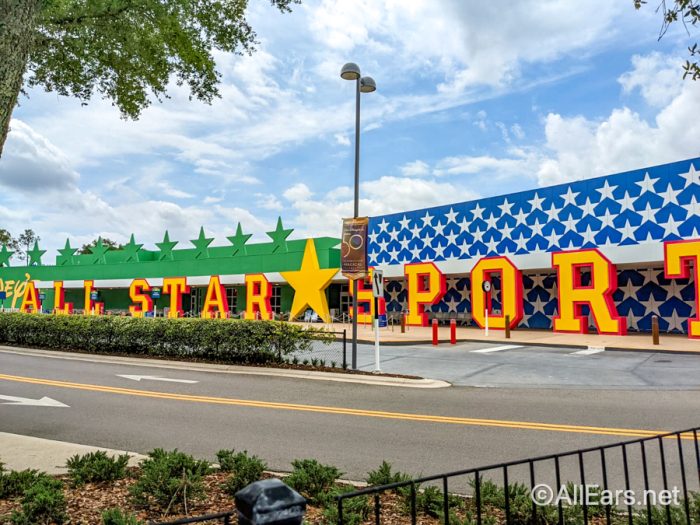 At this hotel, you'll find larger than life footballs, basketballs, tennis rackets, and more sports items.
This hotel recently underwent a renovation, where it got some updated features, but the rooms remained largely untouched.
All-Star Movies Resort
All-Star Movies Resort is all about movies! It's broken up into several different sections each all about one Disney movie: 101 Dalmatians, Toy Story, Fantasia (original and 2000), The Mighty Ducks and Herbie: The Love Bug.
All-Star Movies is located in the Animal Kingdom Resort Area and the park that it is closest to is Blizzard Beach.
All-Star Music Resort
All-Star Music Resort is the third and final All-Star Resort. The hotel is all about music with its buildings all themed around different music, like Calypso, Jazz, Broadway, and more.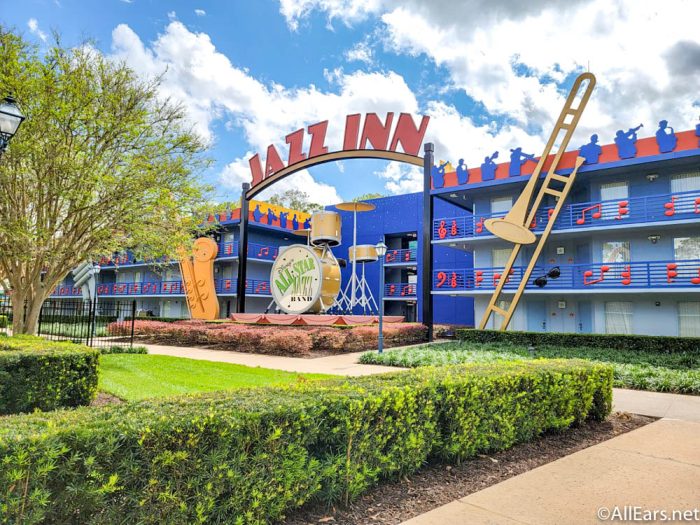 What sets this hotel apart from the other All-Star Resorts is that this hotel has family suites. A family suite is a hotel room that can sleep up to six people with a bedroom and living room, so it's a bit bigger than a standard hotel room.
The family suites also come with a kitchenette, which can make longer stays easier.
Moderate Resort Hotels
Port Orleans — French Quarter
Port Orleans — French Quarter is one of the two Port Orleans Resorts. It's themed all about the French Quarter in New Orleans with touches of Mardi Gras all around the hotel.
This hotel is also where you'll find the infamous Mickey Beignets (yum!).
Port Orleans — French Quarter is one of the smaller Disney World hotels and offers boat transportation to Disney Springs, as well.
Port Orleans — Riverside
Port Orleans — Riverside is the sister hotel to Port Orleans — French Quarter.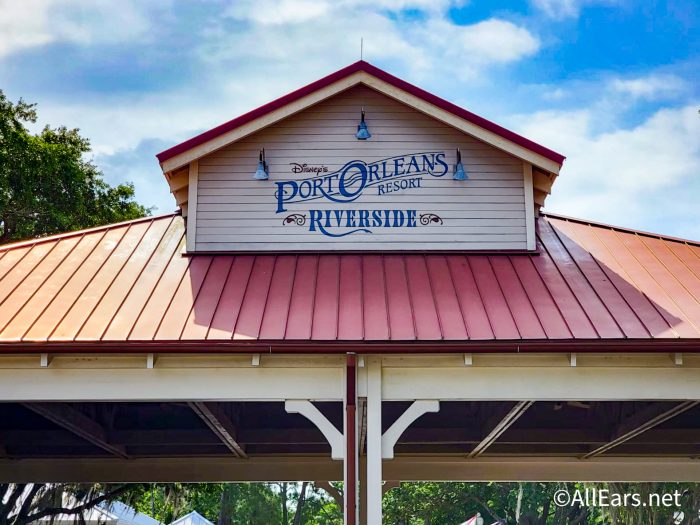 Port Orleans — Riverside is themed after the Mississippi bayou and there are two room areas: Magnolia Bend and Alligator Bayou. This hotel is also home to the famous Disney Princess rooms.
The hotel has one main pool with a slide and several other pools, called "quiet pools."
Disney's Caribbean Beach Resort
Disney's Caribbean Beach Resort is a very large hotel located just across the water from Riviera Resort.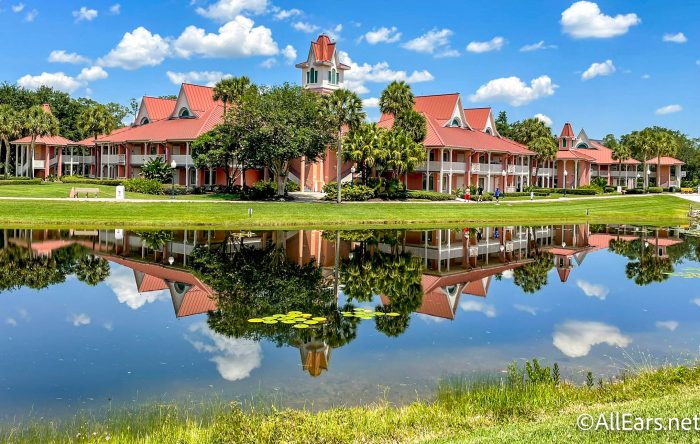 The hotel is separated into six "villages:" Barbados, Martinique, Aruba, Jamaica, Trinidad North, and Trinidad South. Each village is a different bright color and each village has its own pool, too.
Caribbean Beach Resort also has a Skyliner station, which makes transportation to EPCOT and Hollywood Studios just a little bit easier.
Disney's Coronado Springs Resort
Coronado Springs Resort has a blend of Spanish, Mexican, and American Southwest theming.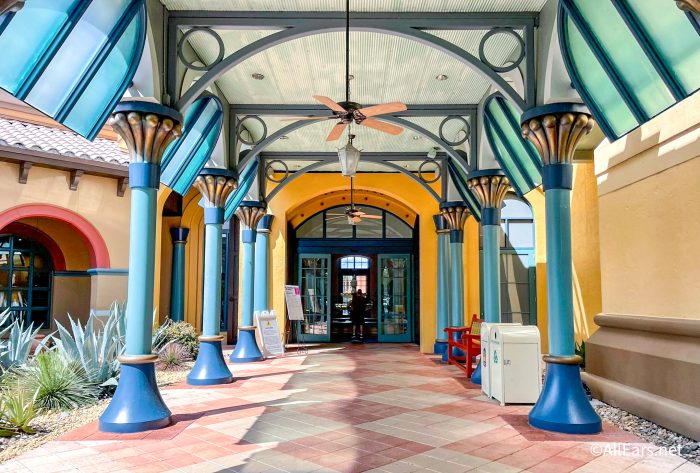 This hotel is one of Disney's convention hotels, so it tends to be a little bit less busy with fewer families and kids around. It's also a good choice if you're looking for a little bit nicer of a hotel on a Moderate budget, thanks to the newer Gran Destino Tower.
Gran Destino Tower has a lot of the amenities of a Delxue Resort at a Moderate price. Coronado Springs also has a lot of great dining options, like Three Bridges Bar and Grill.
Fort Wilderness Resort and Campground
Did you know that you can camp in Disney World? The campsites are technically considered Value, but they're not really hotels since you'll need to bring your own shelter! What we're talking about here is the Cabins at Fort Wilderness.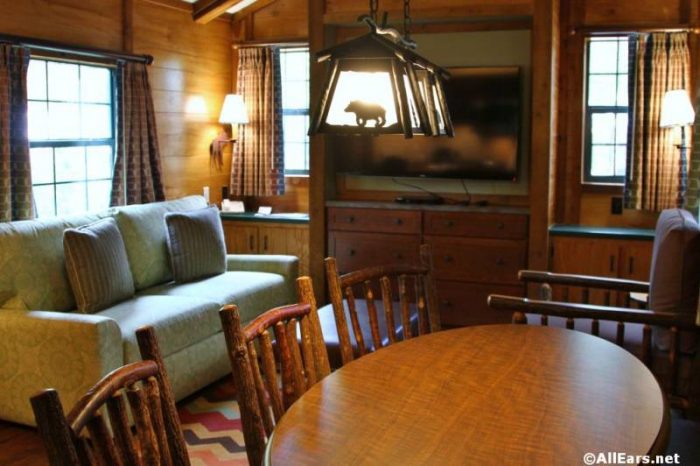 The cabins come with a bedroom with with queen bed, bunk beds, a nightstand, a chest of drawers, closet space; full bathroom with tub/shower; small hall closet; full kitchen; living area with television, a dining table that seats six, and a pull-out sleeper sofa. There is also a deck with a picnic table and charcoal grill. There are also cabins at Copper Creek at Wilderness Lodge, but those tend to have more amenities, while these cabins are more rustic.
Deluxe Resort Hotels
Disney's Contemporary Resort
Disney's Contemporary Resort is one of the original Disney World hotels.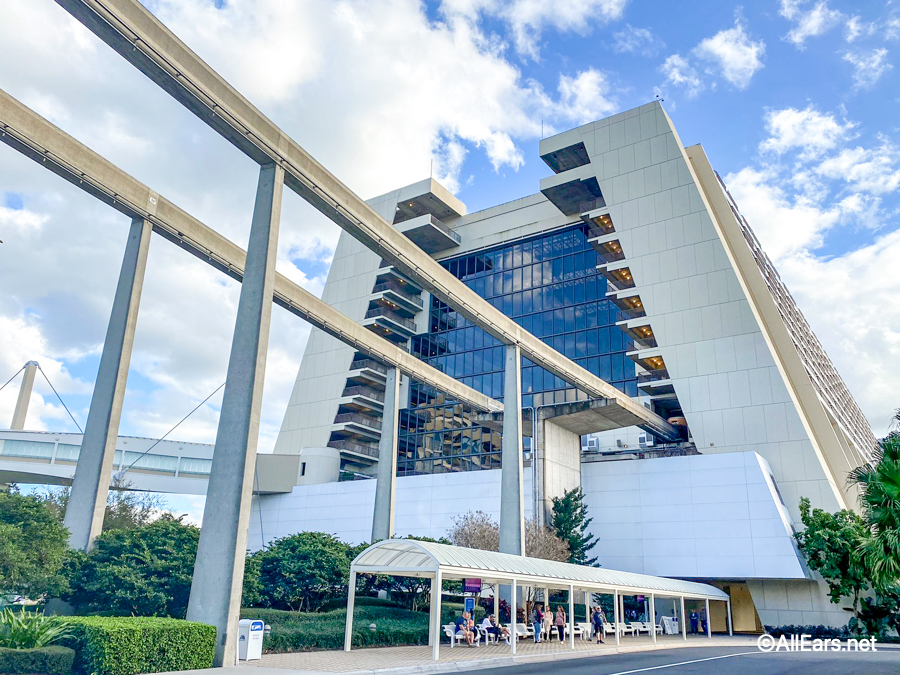 It is located within walking distance of Magic Kingdom and is also accessible by Monorail. This hotel is home to the popular signature dining experience, California Grill, as well.
Disney's Contemporary Resort recently underwent a refurbishment to offer rooms themed after the Pixar movie The Incredibles.
Disney's Polynesian Village Resort
If you want to feel like you're on a tropical island vacation in the middle of Disney World, then the Polynesian Village Resort is for you.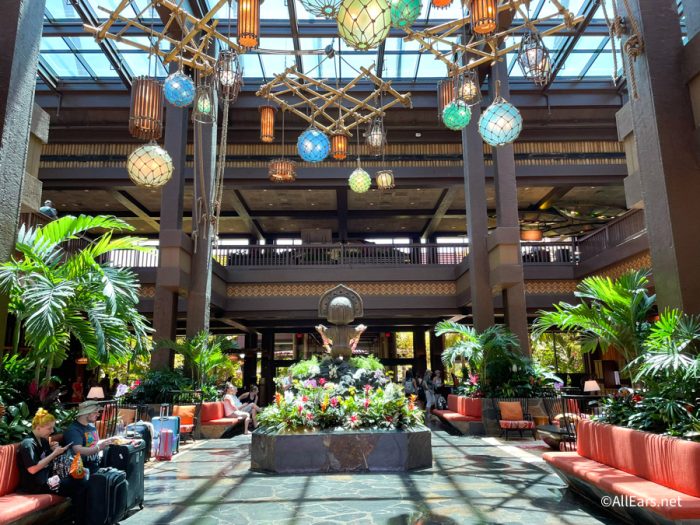 The Polynesian is on the Monorail loop, so you can use the Monorail to get to Magic Kingdom or EPCOT, and while it would be a very long walk, you can technically walk to Magic Kingdom from the Polynesian, as well.
Much like the Contemporary and Grand Floridian, the Polynesian also recently underwent renovation and now it has Moana-themed rooms!
Old Key West Resort
Disney's Old Key West Resort is one of most inexpensive Disney World hotels. It is also the first Disney Vacation Club hotel.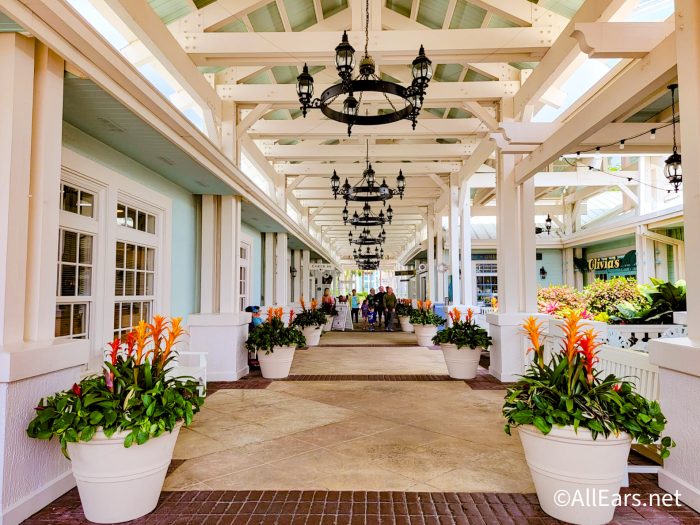 The vibe at this hotel is very laid-back, and that's kind of the whole idea! It's themed after the island of Key West, Florida with a pool that has a sand castle slide and everything.
Here, you'll find Olivia's Cafe, which is known for its buttermilk fried chicken and some delicious Southern comfort food. This hotel boasts some of the biggest Disney World hotel rooms and also offers boat transportation to Disney Springs, as well.
Disney's Saratoga Springs Resort and Spa
This Disney World Deluxe hotel is the one that often gets forgotten about! It's right across the water from Disney Springs (and you can even walk there!).
Disney's Saratoga Springs Resort and Spa is made to look like Saratoga Springs, New York, which is a "a late-1800's New York retreat famous for its spas and horse racing." The architecture here is very Victorian-esque and you'll see lots of nods to the horse racing theme throughout the hotel.
Unique to this hotel are the Treehouse Villas, which are individual octagonal cabins built on stilts.
Wilderness Lodge
Disney's Wilderness Lodge Resort is one of the Magic Kingdom Resorts and the Copper Creek Villas are the Disney Vacation Club (which is Disney's version of a vacation ownership program) rooms available at the hotel.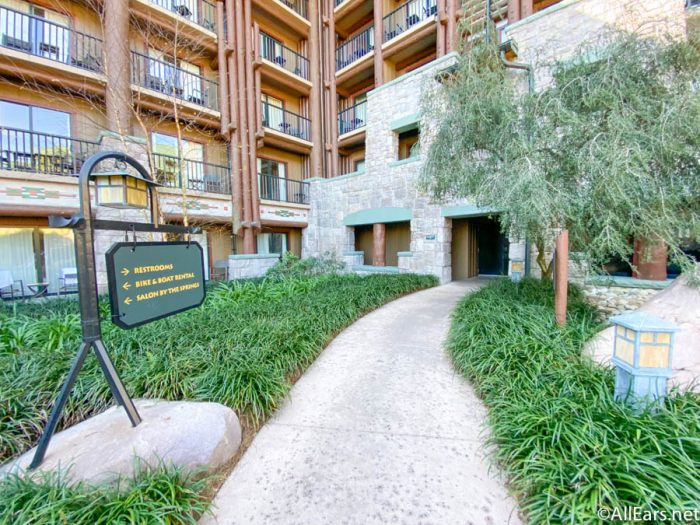 The theme at Wilderness Lodge is all about the Pacific Northwest and the hotel is actually modeled after the Old Faithful Inn that you can find at Yellowstone National Park. Inside, you'll see tons of fireplaces, and even some totem poles.
Outside you'll find waterfalls, springs, and even a geyser that erupts periodically. Wilderness Lodge is beautiful and, in our opinion, one of the most underrated hotels on property.
Disney's Grand Floridian Resort and Spa
The Disney Vacation Club rooms at Disney's Grand Floridian Resort and Spa recently underwent a pretty massive renovation and now have a slight Mary Poppins theme and, y'all, they are beautiful.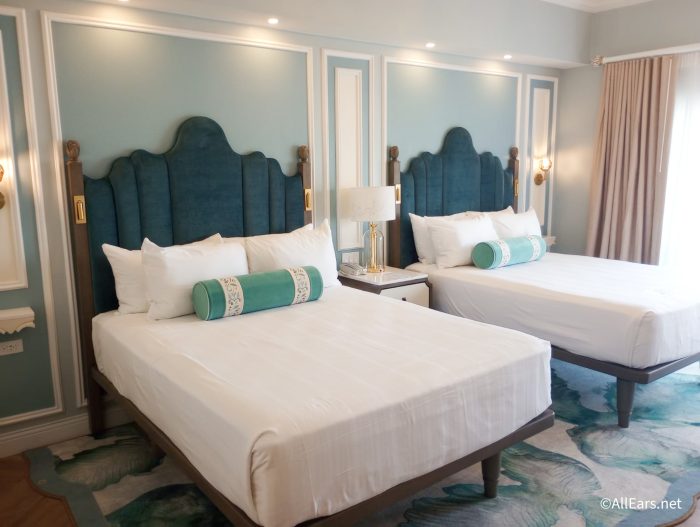 These are the rooms found in the Big Pine Key Building at the resort.
The rest of the hotel is absolutely breathtaking, as well, with lots of Victorian touches and fancy details. The hotel is also home to some amazing restaurants like Citrico's, Narcoossee's, and Victoria and Albert's.
The Grand Floridian is on the Monorail loop and you can use the Monorail to get to Magic Kingdom and EPCOT and there's even a walkway you can take from the hotel to the Magic Kingdom, as well.
Disney's Beach Club Resort
Disney's Beach Club Resort is a beach-themed hotel found right next to EPCOT. The whole hotel is very light and airy with light blue colors and a carpet with a seashell and bubble design.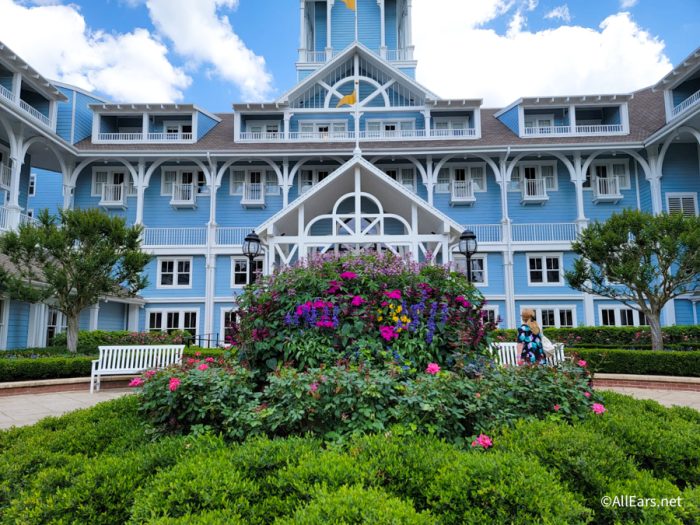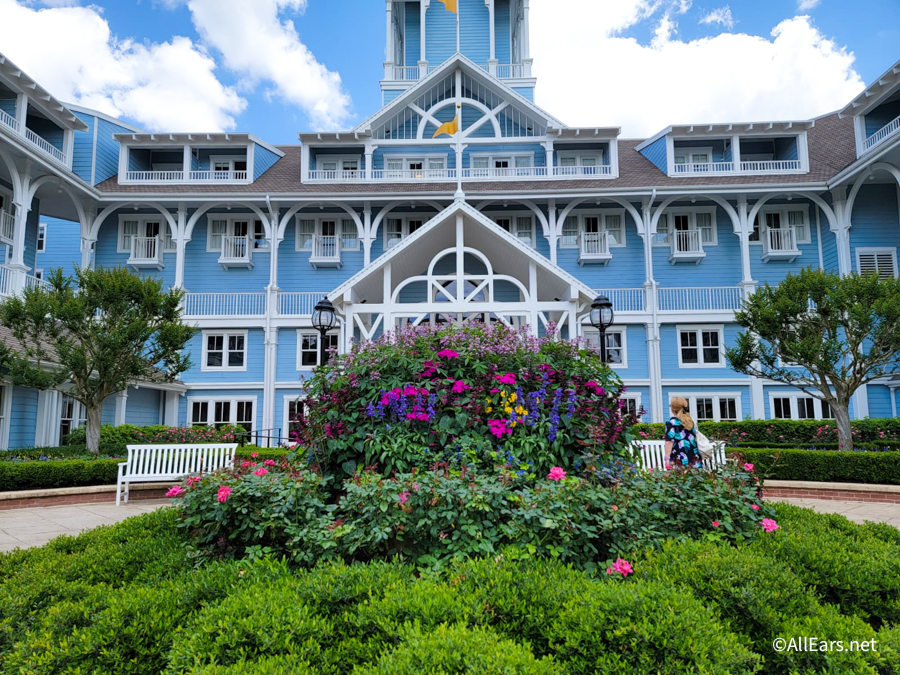 One of guests' favorite things about this hotel is its pool, called Stormalong Bay. It shares Stormalong Bay with Disney's Yacht Club Resort and it's more of a waterpark than it really is a pool.
You can walk from Beach Club to EPCOT, and the hotel has some great dining options as well like Cape May Cafe (which features a character breakfast) and Beaches and Cream, which are both popular. There's also a walking path from this hotel to Disney's Hollywood Studios, though that walk is a bit farther than the walk from the hotel to EPCOT.
Disney's Yacht Club Resort
The Yacht Club Resort is the other half to Disney's Beach Club Resort.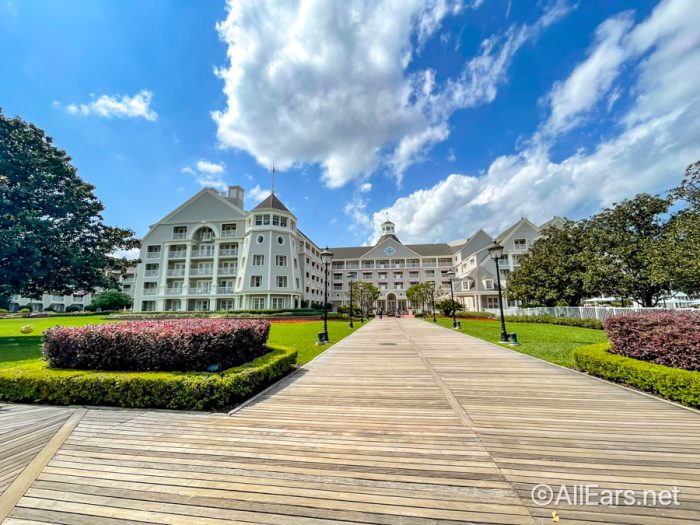 By staying at the Yacht Club, you will have access to the same amenities as if you stayed at Beach Club, like Stormalong Bay and being within walking distance to Hollywood Studios and EPCOT.
The hotel is themed to look like the seaside New England hotels of the 1800s with lots of dark wood and nautical touches.
Disney's BoardWalk Inn Resort
Located right across the water from the Yacht and Beach Club Resorts, Disney's BoardWalk Inn is made to look like a turn-of-the century Atlantic City resort.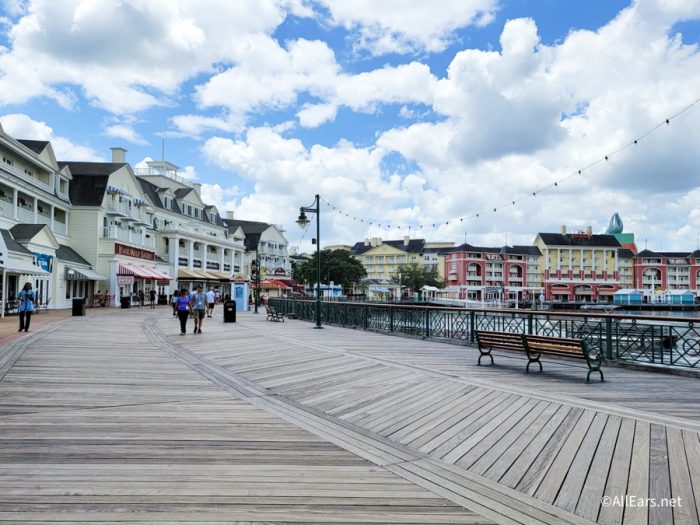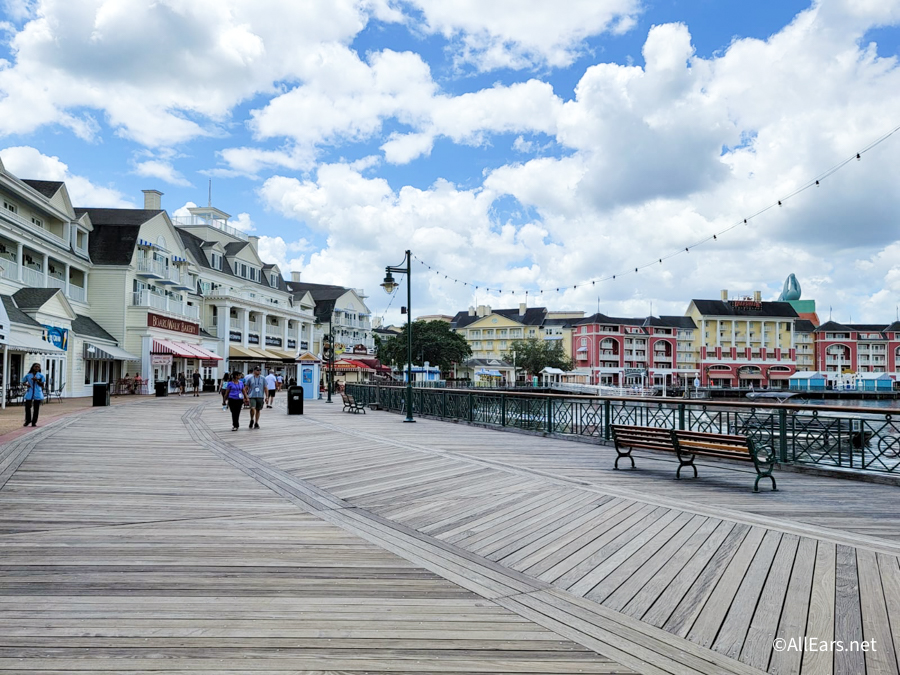 There's a lot to do at this hotel with a main pool, quiet pools, and tons of bars and restaurants — you could spend an entire evening here and you might not even see everything it has to offer!
You can also walk to EPCOT and Hollywood Studios from this hotel.
Disney's Riviera Resort
Disney's Riviera Resort is the newest Disney World hotel and it is located right on the Skyliner line. It is a Disney Vacation Club hotel that is themed after the French riviera.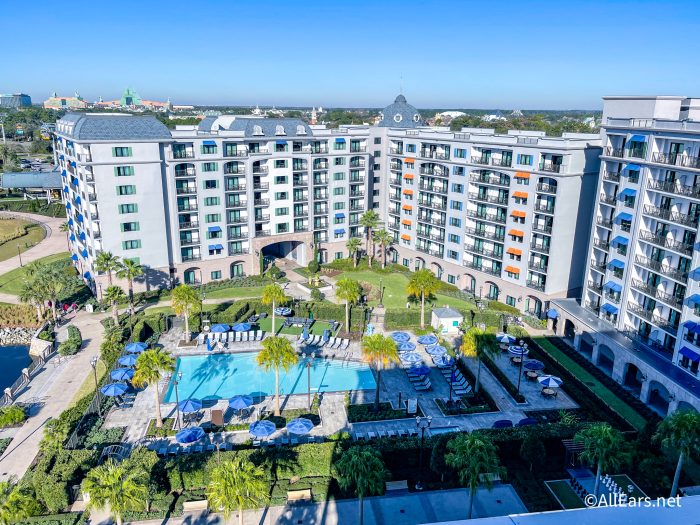 Thanks to the Skyliner, it has easy access to EPCOT and Disney's Hollywood Studios. It has a myriad of different room types with Tower Studios, Deluxe Studios, 1-Bedroom villas, 2-Bedroom villas, and 3-Bedroom grand villas.
The Tower Studios are a type of room that is the first-of-their-kind and designed specifically for Disney World. They are rooms with a Murphy bed that folds up into the wall and intended for two or fewer people. These rooms are found on the corner of the building.
Disney's Animal Kingdom Lodge
And finally, we come to our last hotel: Animal Kingdom Lodge.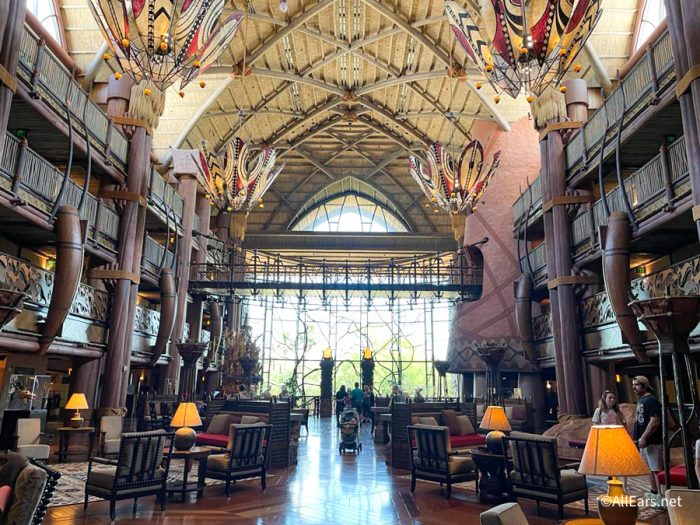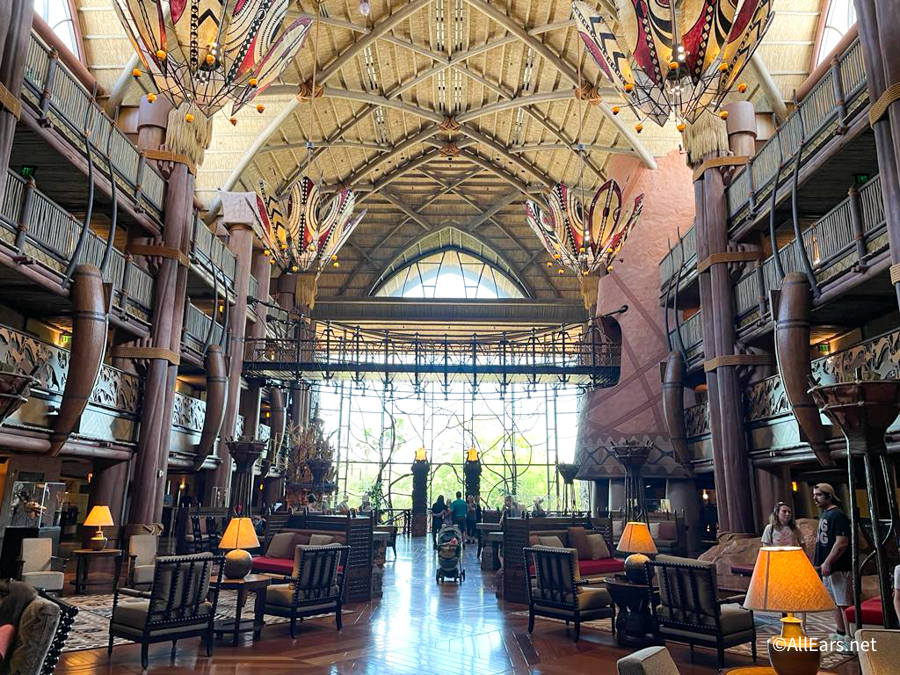 The most unique thing about this hotel is that you can see tons of safari animals right from the hotel, and maybe even from your room depending on which type of room you're staying in.
This resort is a little bit farther away from everything, but makes up for it with the cool animal experiences, and the really great food that the hotel offers, as well.
Whew! We did it; that's all of our Disney World hotel room tours! If you're considering staying at a Disney World hotel, we've rounded up the best and the worst of the Disney hotels at every price point, so click here if you're interested. We also compiled a list of some of the best underrated Disney World hotels that you should give a shot.
As always, make sure to stay tuned to AllEars for the latest Disney news and information!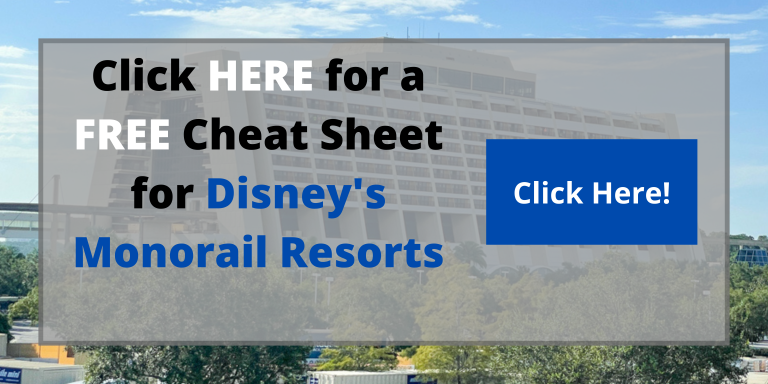 Have you ever stayed at a Disney World hotel? Let us know in the comments!