Walt Disney World transportation is a vast system with all sorts of helpful ways to get around like the Monorail, Skyliner, buses, and more!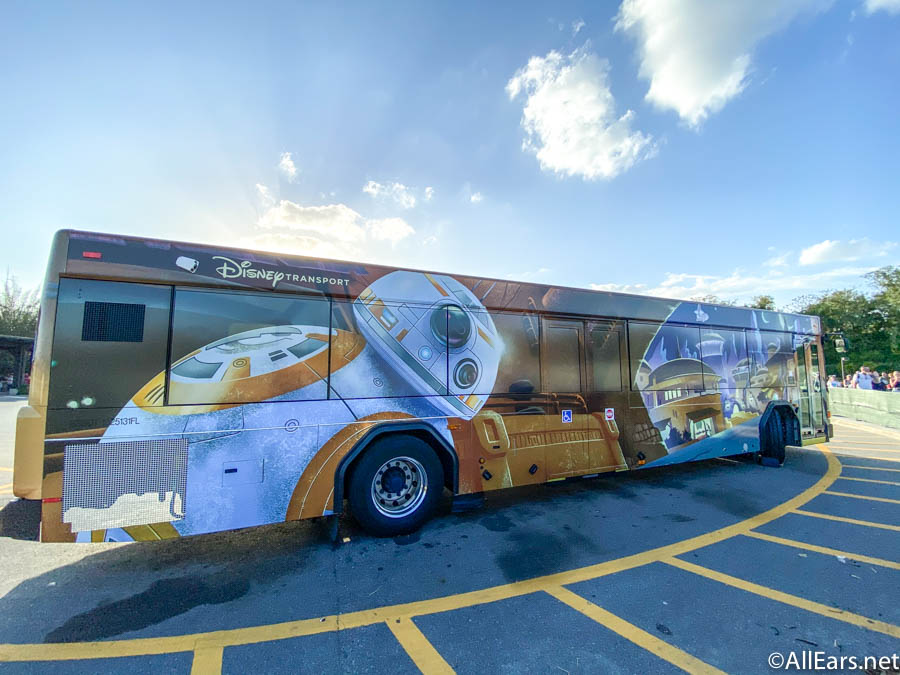 Of course, the system isn't perfect, and we're always wary of delays and capacity issues (especially at park close!). Still, there's one pitfall that is pretty easy to overlook: internal resort bus stops!
Internal Bus Loop Basics
At most Disney World Resort hotels, your bus will go directly to and from your resort's singular bus stop. In a few cases, your hotel's bus may stop at another hotel for pick up or drop off (one notable example being Disney's All-Star Resorts). But generally speaking, it's one bus stop per hotel, and everyone's on or off at that location.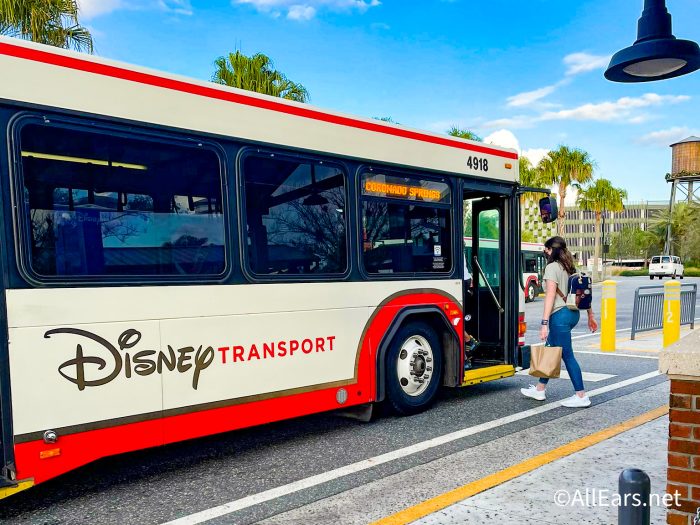 But some Disney World hotels are so spread out that they require internal bus loops. These hotels have multiple bus stops within the resorts themselves so that guests don't have to cross large distances to get to a bus stop. Sounds useful, right?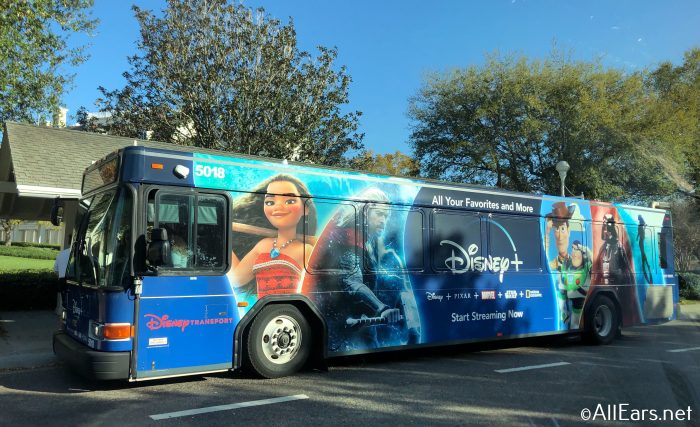 Well, it's a little more complicated than that. Having a bus stop right near your hotel room door is convenient, but having multiple internal stops means more waiting. You're waiting in your internal bus stop's line near your building… and then you're also waiting for all the other internal bus stops to be picked up or dropped off as well. This can easily add fifteen minutes or more to your bus stop waits.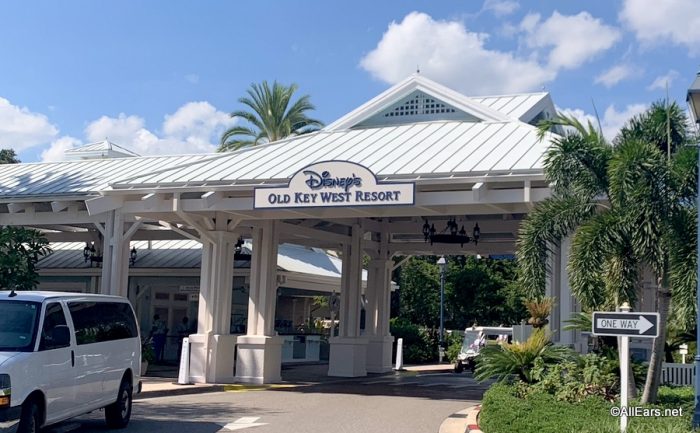 There are a few specific hotels that are notably affected by internal bus loops, while others are not, so when you're choosing your Disney World hote, you may want to take their bus loop into consideration.
Internal Bus Loop Resorts
This system is more common at large, sprawling resorts. Obviously, you're not going to find it somewhere like the Contemporary Resort where all of the rooms are in one building, but for many of the Disney Vacation Club resorts, this is the reality.
Resorts that have internal stops include Port Orleans — Riverside with three stops, Saratoga Springs with five stops, Old Key West with five stops, Coronado Springs with four stops, and Caribbean Beach with a whopping eight stops.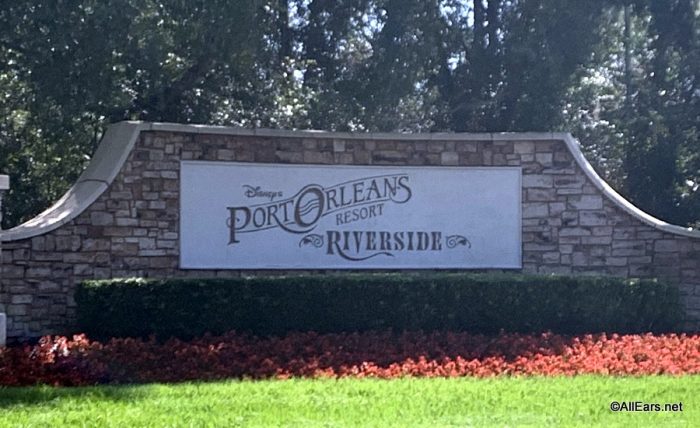 Of course, the extra wait time is a counterbalance to the necessity of these stops, which prevent guests from having to face otherwise extensive walks to and from their resorts' respective main buildings.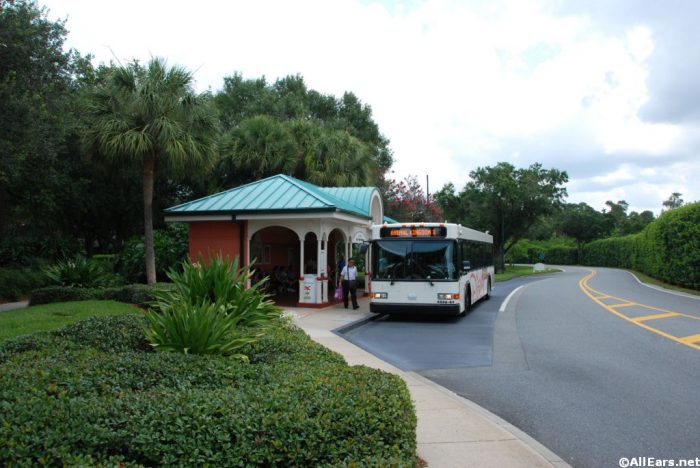 Still, when time in the parks is precious and you want to reduce travel time, internal stops can really mess with your plans. Imagine getting on the bus at the first stop in Caribbean Beach? That's seven stops before you even leave the resort to head to the parks!
Internal Bus Loop Tips
If you do find yourself staying at a resort that has internal stops, we've got some tips on how to manage, such as making sure you leave your room with ample time to spend on the bus. If you're planning to rope drop a park, you might want to allow an extra 15 minutes to get there.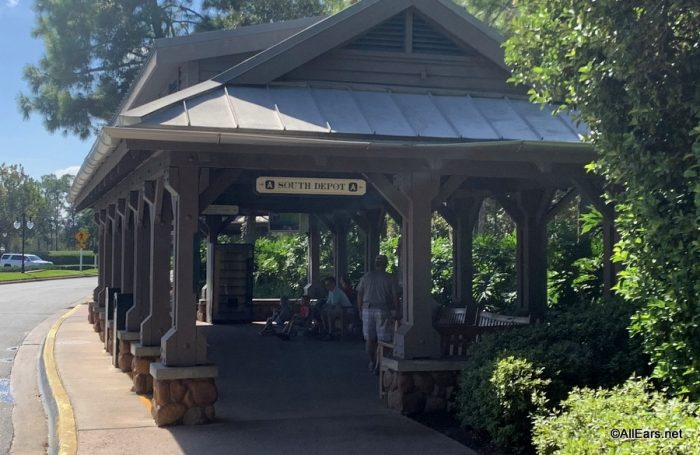 Also, grab the My Disney Experience app! Disney buses can make for a great time to check out your plans, make new plans, and learn about what you can do in the parks. Some of the buses are even outfitted with wifi and USB plugs for charging.
And remember, internal stops can be a major benefit. For parties with tired little ones or guests who can't move about as easily, the convenience of a nearby bus stop can be paramount. If this sounds like a benefit to your family, it might be a good idea to look at one of these resorts as an option!
In general, the pitfall of internal stops can be mitigated in one big way: be aware that the pitfall exists, and plan for it. Keep following AllEars for more Disney World tips and tricks!
Join the AllEars.net Newsletter to stay on top of ALL the breaking Disney News! You'll also get access to AllEars tips, reviews, trivia, and MORE! Click here to Subscribe!

Have you stayed at a resort with a lot of internal bus stops? What did you think? Share your thoughts in the comments!