Whether you are planning your first or your one hundredth trip to Walt Disney World, selecting the perfect resort to fit your needs is a big job. A Walt Disney World vacation can be a magical experience, and choosing to stay on property definitely adds an extra bit of pixie dust to your vacation. But with over 30 accommodations from which to choose, it can be hard to whittle it down.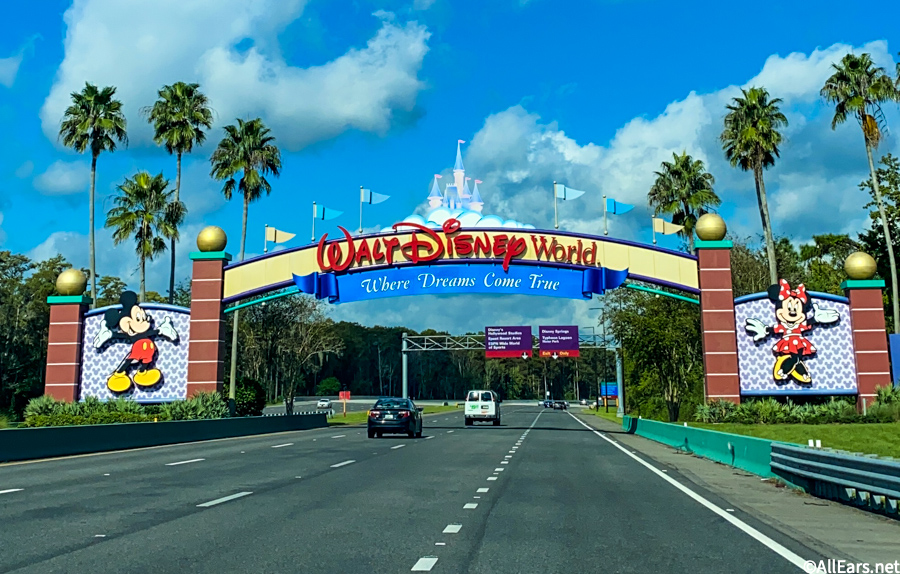 Today we're letting AllEars readers be our guide by taking a look at the best and worst Disney World Resorts based on your reviews. 
Since Disney Resort hotels really do offer something for everyone, we're sharing your rankings for each each hotel within Disney's three hotel categories — Value, Moderate, and Deluxe. 
Value Resorts
Coming in at number one for the Value Resorts, we have Disney's newest Value Resort, Art of Animation. This Resort is recommended by 92% of our readers with a rating of 8.34. Many of you noted that this resort's  theming was the key factor in giving it such a high rating. One reviewer states, "This is the most Disney resort in Disney! The art, sculptures, and theming all fit Disney and their corresponding movie themes."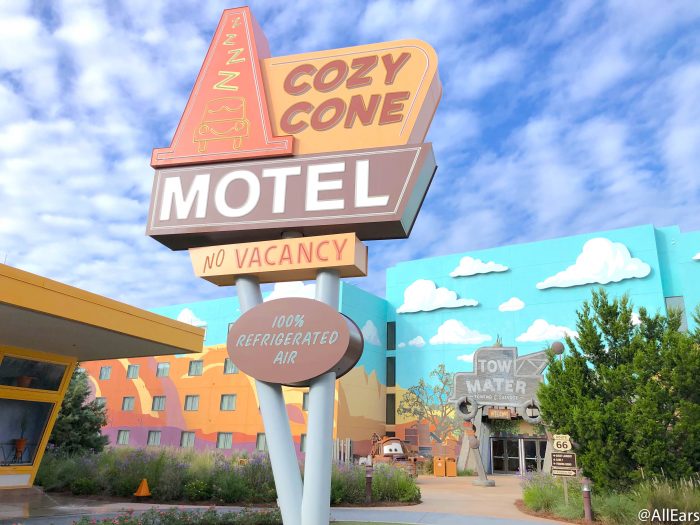 Art of Animation offers The Little Mermaid-themed standard rooms which are designed to accommodate four guests and range from $180-$330 a night. You'll also find family suites themed to The Lion King, Cars, and Finding Nemo that range from $428 – $764 a night. Family Suites can accommodate six guests and include two separate bathrooms, a separate bedroom, a sofa bed, a Murphy bed, a mini kitchen, and two flat-screen TVs.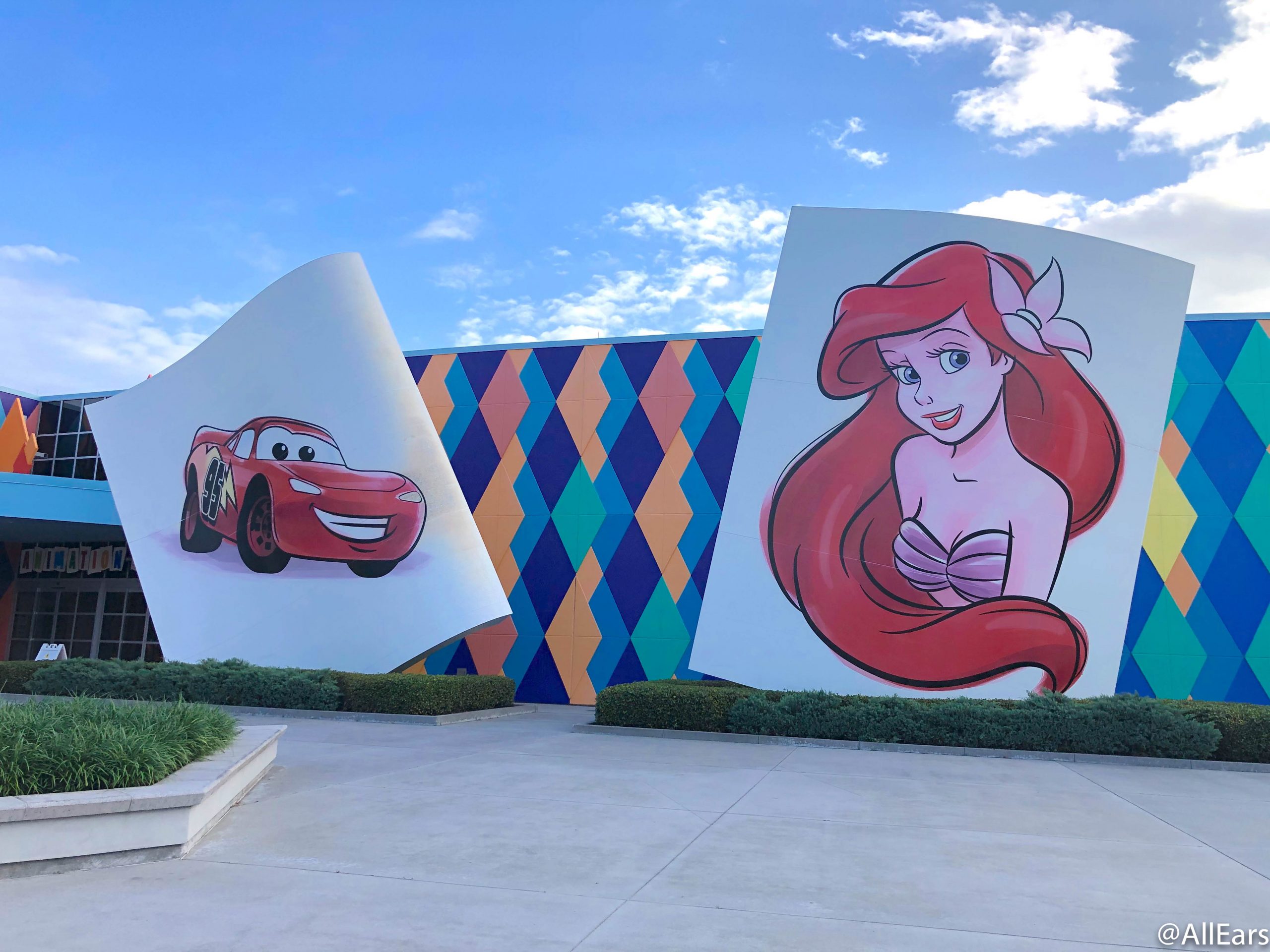 It's also worth noting that this is a pet-friendly resort, so if you plan to bring your furry pal(s) along, Art of Animation is a solid option. 
Disney's Pop Century Resort is a favorite for guests who love to step back in time, and with a rating of 7.83, this resort came in at number two!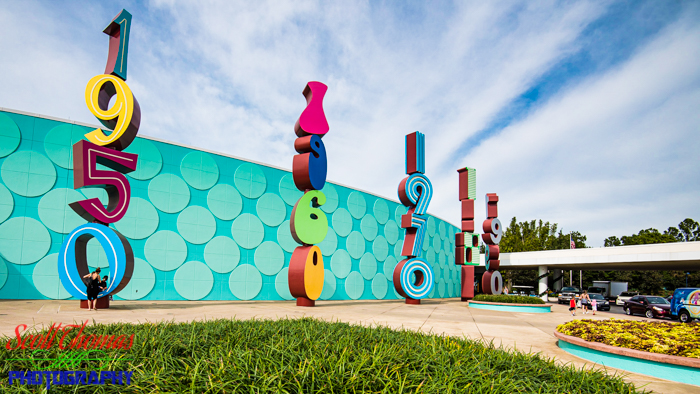 Each section of Pop Century is themed to different decades from the second half of the 20th century — the 1950's to the 1990's.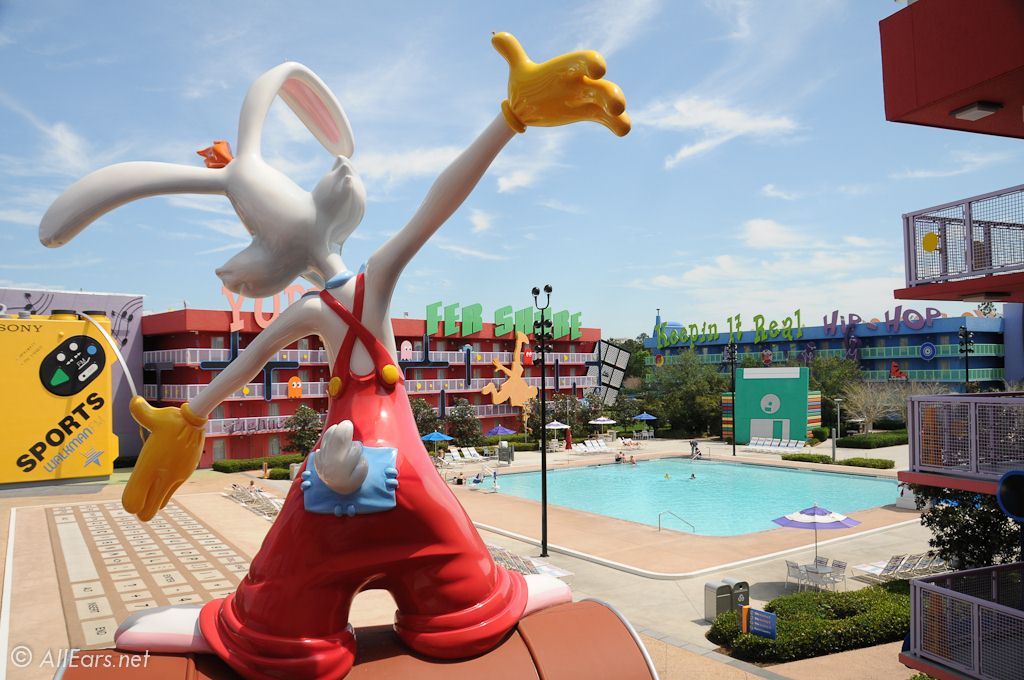 Standard rooms range from $154 – $316 a night while preferred rooms range from $171 – $338.  Some of our readers feel that this resort is a great bang for your buck while others feel it is overpriced for the amenities offered. Keep in mind that this resort is connected to the Disney Skyliner and shares a station with Art of Animation, so transportation to and from EPCOT and Hollywood Studios from your top two resorts is a big plus!
Coming in at number three, AllEars readers gave Disney's All-Star Music Resort a cumulative rating of 7.68. This resort offers standard rooms ranging from $119 – $241 a night and preferred rooms from $137 – $266 a night.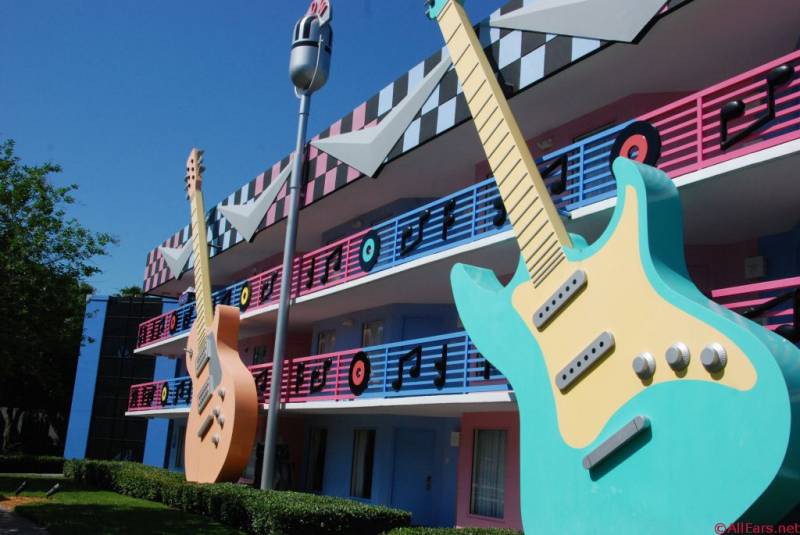 All-Star Music is the only All-Star also to feature family suites that can sleep up to six people. 
Disney's All-Star Movies Resort snagged the ranking of fourth place with a 7.61 rating and a recommendation from 91% of you!
Quite a few of our readers noted their love for the Toy Story rooms, the sections for which feature larger than life statues of the movies' beloved characters.   
Standard rooms range from $119 – $241 a night while preferred rooms range from $137 – $266 a night.
Poor All-Star Sports. This resort is truly at the bottom of the Value Resort barrel. Rated at 7.06, 82% of readers still recommended this resort. If you have a sports enthusiast in your family he or she will marvel at the sight of the massive sports structures that are part of this resort!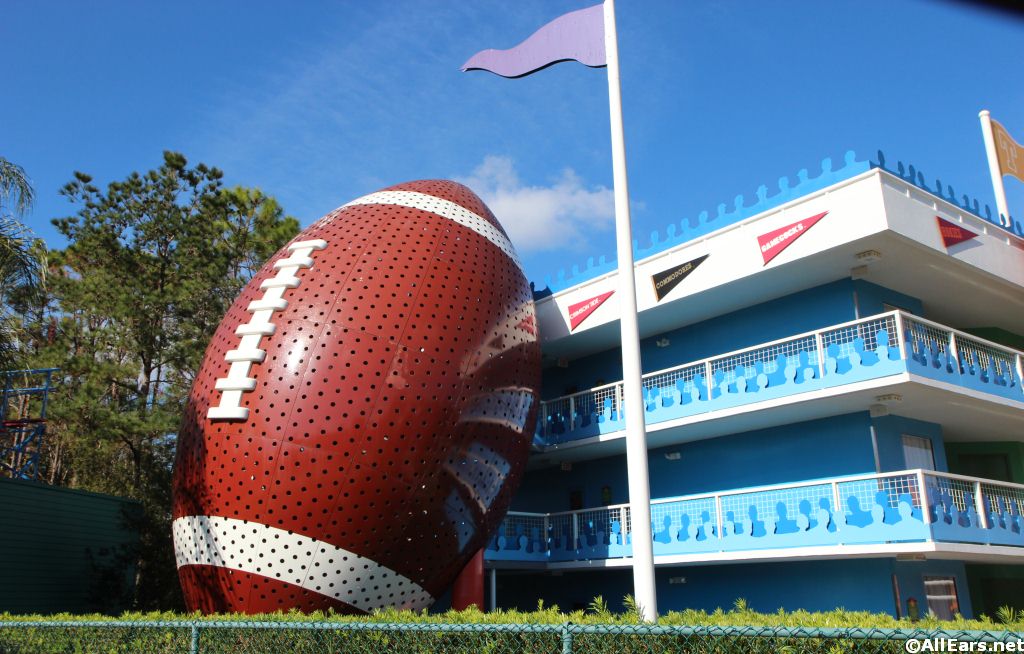 Similar to the other two All-Star Resorts, All-Star Sports' standard rooms range from $119 – $241 and preferred rooms range from $137 – $266.
Earning the winning spot on our Moderate Resorts list is Port Orleans — French Quarter. A whopping 97 % of our readers recommend this resort! With the jazz music playing faintly in the background, Port Orleans — French Quarter is themed after the heart of New Orleans.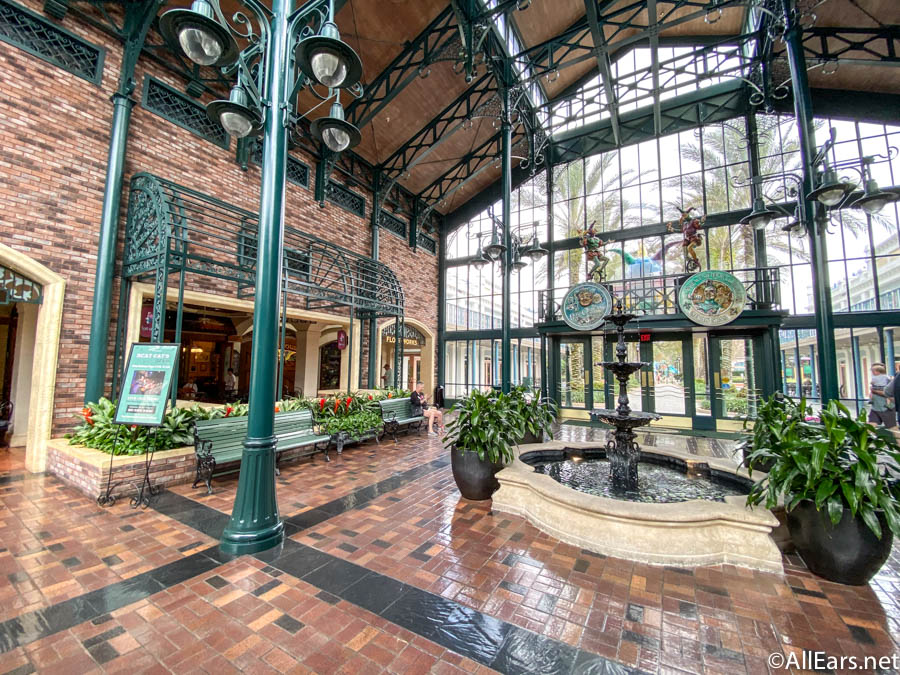 Many of you noted your preference to this resort due to its smaller size. With just one bus stop and the fewest number of rooms in the Moderate category, French Quarter has a cozy feel. Room options include Standard, Garden View, River Water View, Pool View, and King Rooms with prices ranging from $246-$388 per night. This resort as well as its sister resort Port Orleans — Riverside offer a scenic boat ride down the Sassagoula River to Disney Springs, making it a great place to stay if you're planning on frequently enjoying the shopping and dining district.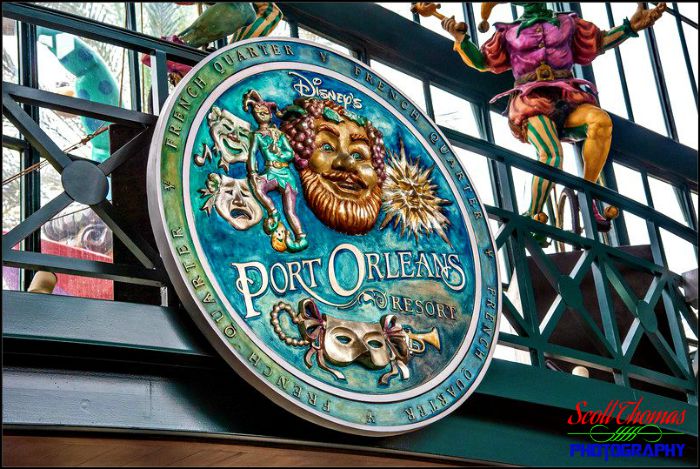 Be sure to try the Sassagoula Floatworks Food Factory (the food court) which has tons of New-Orleans inspired dishes to try. 
Taking the number two slot and sprawling across 700 acres, Fort Wilderness Resort & Campground offers the Cabins at Fort Wilderness. The Cabins are recommended by 96 % of our readers with a rating of 8.68.
One reader noted "this is probably one of the most private places you can stay in Disney World… There are trees all around which give it a woodsy-secluded feel." All cabins have a full kitchen and sleep up to six adults. Don't forget to grab some delicious barbeque at Trail's End Restaurant or to catch the Hoop-Dee-Doo Musical Revue.Prices for the cabins range $324-$454 and to reserve a campsite is $53 to $164 per night depending on the type of site you need. 
Port Orleans — Riverside is number three in the Moderate category, and it's not surprising that French Quarter's sister would be highly rated as well. Riverside is designed to transport guests to bayou!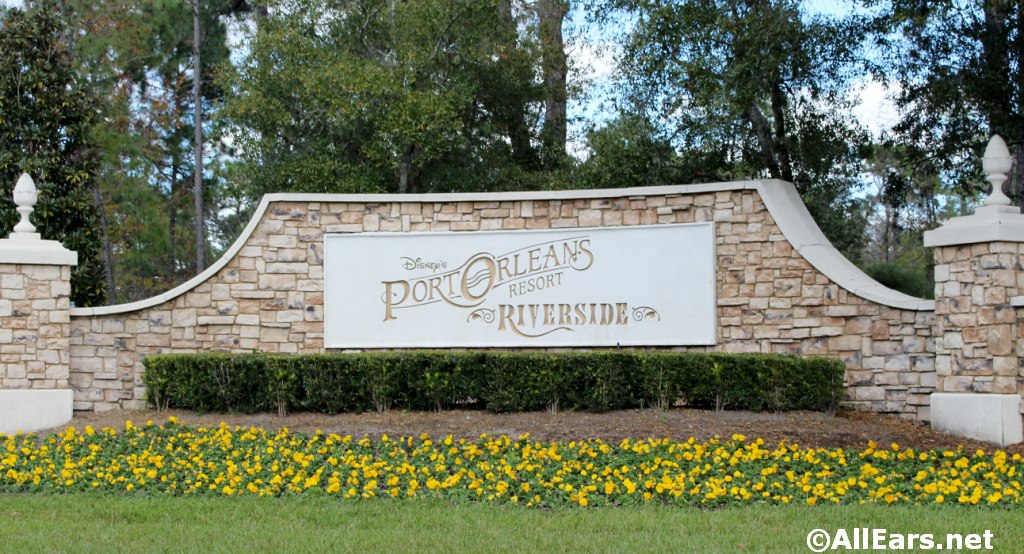 Ninety-one percent of readers recommended this spacious resort and gave it a rating of 8.48. One of our readers noted "this resort is my family's favorite by far. We LOVE the theming and ambiance everywhere throughout. After staying here four times we couldn't imagine choosing another resort on property if this one is open. The rooms are always amazing and the fact that there are multiple bus stops makes every part of the resort easily accessible." Guest rooms can sleep four in most rooms and some feature a child size murphy bed called a "5th Sleeper". Guests can upgrade to a specially themed "Royal Guest Room" with princess touches, too.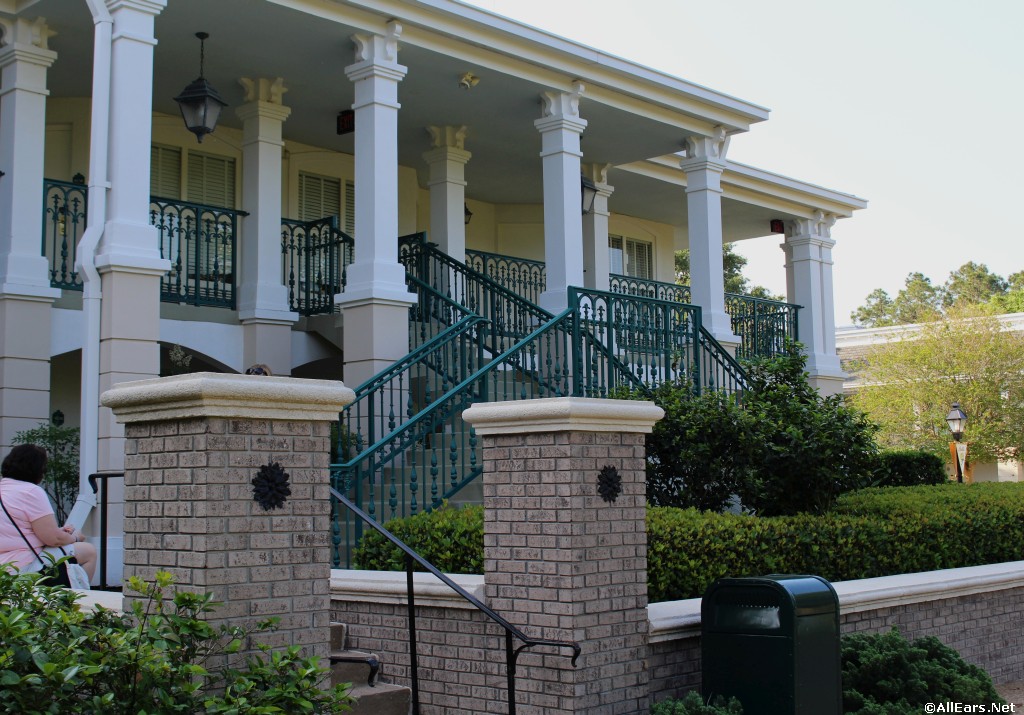 Room prices range from $246- $434 for regularly themed rooms and $304-$471 depending on the time of year and view for the "Royal Guest Rooms". Like the French Quarter, this resort features Standard, Garden, Pool, and Riverview rooms, all at different price points. 
Bonus: Guests at either Port Orleans Resort can use the amenities of the sister resort. More pools! More dining! More fun!
Fourth on our list is Coronado Springs Resort. This resort is now home to gorgeous Gran Destino Tower which opened in 2019 and features thoughtful decor inspired by the renowned artist Salvador Dali.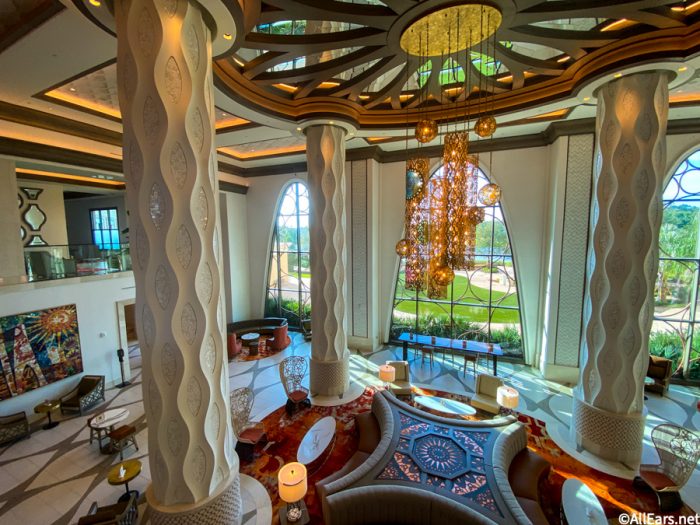 The original part of the resort, which also underwent a lengthy refurbishment in recent years, is themed around the American Southwest and Northern Mexico. There are several room options that sleep from 4-8 adults (Gran Destino offers several sizes of suites), and prices here range from $198-$343 for a traditional, standard room with Standard, Water, and Preferred "views".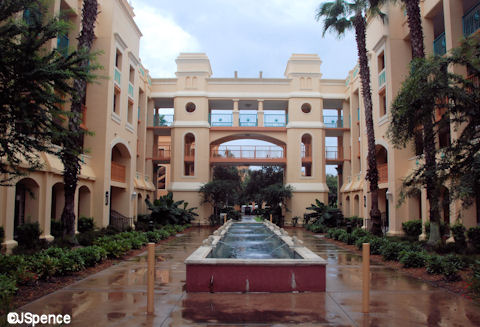 Suites begin at $429 per night and go all the way up to $1,323 per night depending on the time of year. Because this resort also has convention center space, there are 11 total spots for guests to grab a bite to eat from casual lakeside dining at Three Bridges Bar & Grill to the more elegant Toledo — Tapas, Steak, & Seafood at the top of the Tower. And Coronado Springs offers Deluxe-level amenities like a spa and fitness centers, too. 
In last place for the Moderate, this final option is still recommended by 82% of our readers, so it's not a total dud! Themed after — you guessed it — the islands of the Caribbean, Caribbean Beach has lots to offer.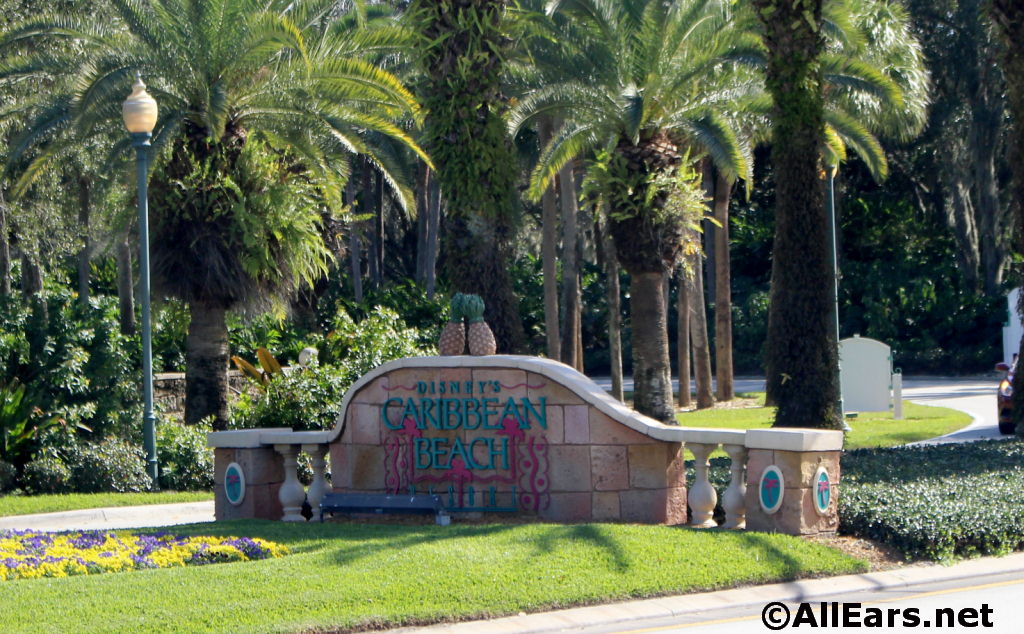 With a rating of 7.45, the resort recently completed extensive refurbishments that freshened things up with a palette of tropical colors throughout as well as a classy, beachy feel. And Caribbean Beach Resort is the hub of the Skyliner, putting guests a short ride away from everything on the system's three lines.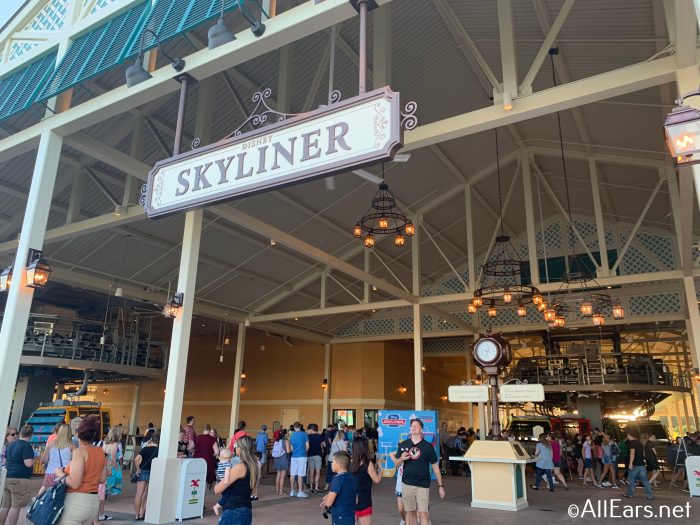 Room rates range from $230- to $352 for Standard, including the 5th Sleeper option, from $262-$376 per night for a Water or Pool View, $316-$421 for a Preferred room, and $315-$439 for a super fun Pirate-themed room!
Though it was close, Wilderness Lodge wins the gold star for being the BEST of the Deluxe Resorts according to you! Wilderness Lodge features rustic-but-elegant rooms that can sleep up to five guests (some even have bunk beds!), and the DVC side of the resort is home to cozy Villas and Cabins.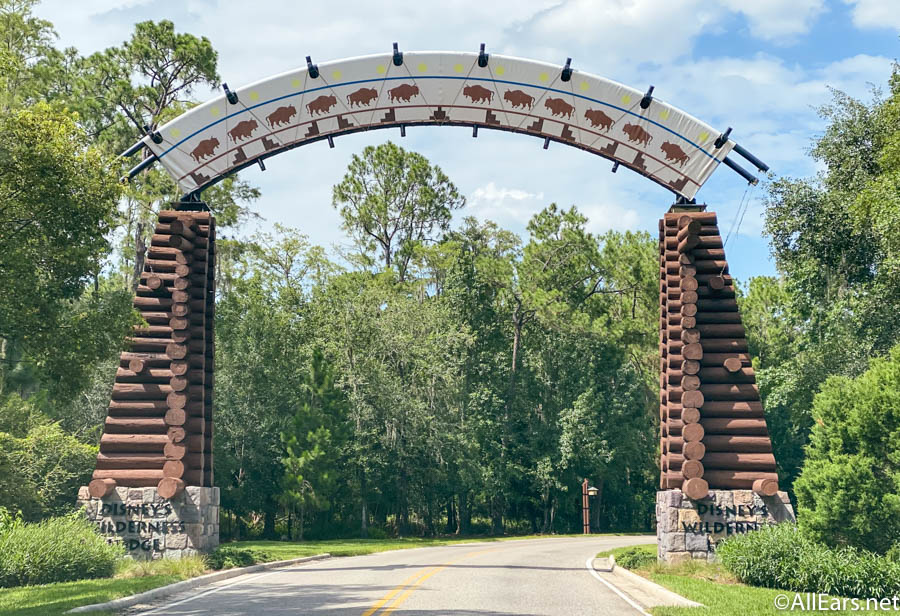 Of all the Deluxe Resorts, Wilderness Lodge was the most highly-rated with 97% of our readers giving it a thumbs up. The titular Lodge embodies the majesty of the Pacific Northwest and was ranked as the AllEars team's second favorite lobby. When you see it, you'll know why. 
Readers note "the peacefulness of the resort is probably the best part. The lobby is much quieter than the other deluxe resorts as well." Wilderness Lodge room pricing begins $369 per night all the way up to $1,355 per night for a Club-Level room. But for lots of guests, being a stone's throw away from Magic Kingdom and immersed in the truly stunning resort atmosphere is worth the price.
Next up is Disney's Contemporary Resort. This is a classic Disney resort, complete with the Monorail track running right through the middle of the resort's iconic A-frame! You rated this resort at 9.05, and 93% of AllEars readers would totally recommend!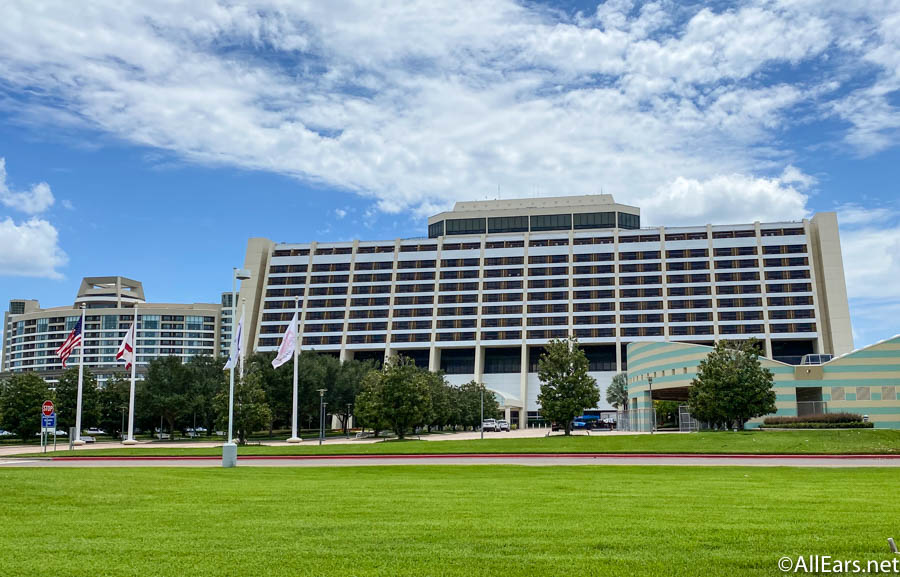 Fun fact is that the Contemporary was one of the resorts that was welcoming guests on opening day in 1971! Whether it's the nostalgia of years of visits with loved ones, the fact that you can walk to the Magic Kingdom, see the nightly fireworks (when they return!) from many of the rooms, dine with Mickey at arguably the most iconic Disney restaurant, Chef Mickey's, or just the chic updates both the main resort and the DVC side (Bay Lake Tower) have undergone that brings guests back again and again! Something else that one of you thought was important to share was "There are a large number of activities to partake in such as boating, walking trails, and the electric water pageant which was a wonderful surprise for us!" We too are thrilled the pageant has returned.
You should also know that 98% of folks would definitely recommend Bay Lake Tower if staying close to the Magic Kingdom with the full amenities of home are what is most important to you! There are a lot of different room options here, ranging from a Standard View room and a whole lot of amazing family suite options. Prices begin at $454 a night and right now there are deluxe suite rooms that are $4,067 per night during peak times! Bay Lake Tower prices range from  $591 – $1202 for a Studio room, $861- $1554 for a One Bedroom Villa, and $1126 – $2649 for a Two Bedroom Villa.
At number three, 90% of our guests would recommend Disney's Polynesian Village Resort. Here you'll cast off to a Polynesian oasis, indulge in a Dole Whip or two, and enjoy Polynesian-inspired decor and atmosphere!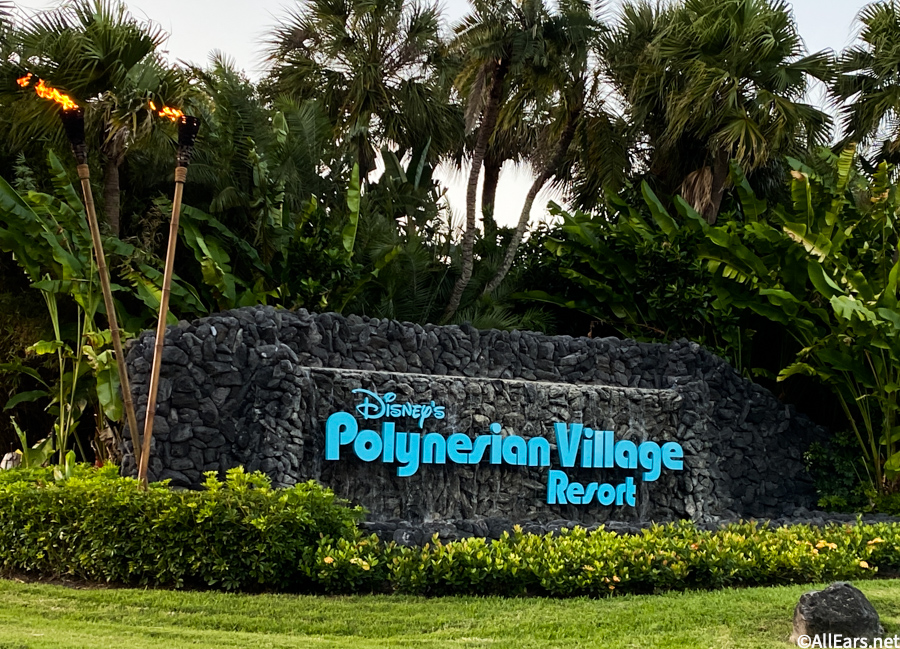 One reader asserts, "The Polynesian Resort is the only hotel that my family have ever stayed in. We wouldn't stay anywhere else!" We feel you, Poly fans! Whether you're digging into some 'Ohana Bread Pudding, learning some hula moves, or sailing down the Volcano Pool slide, the Polynesian Village Resort is a great place to lay your head.
At number four, Disney's Yacht Club has a rating of 8.51 and 88% of readers recommending it. Access to the shared Stormalong Bay, excellent proximity to EPCOT and Hollywood Studios, and sophisticated style are big reasons folks like this resort.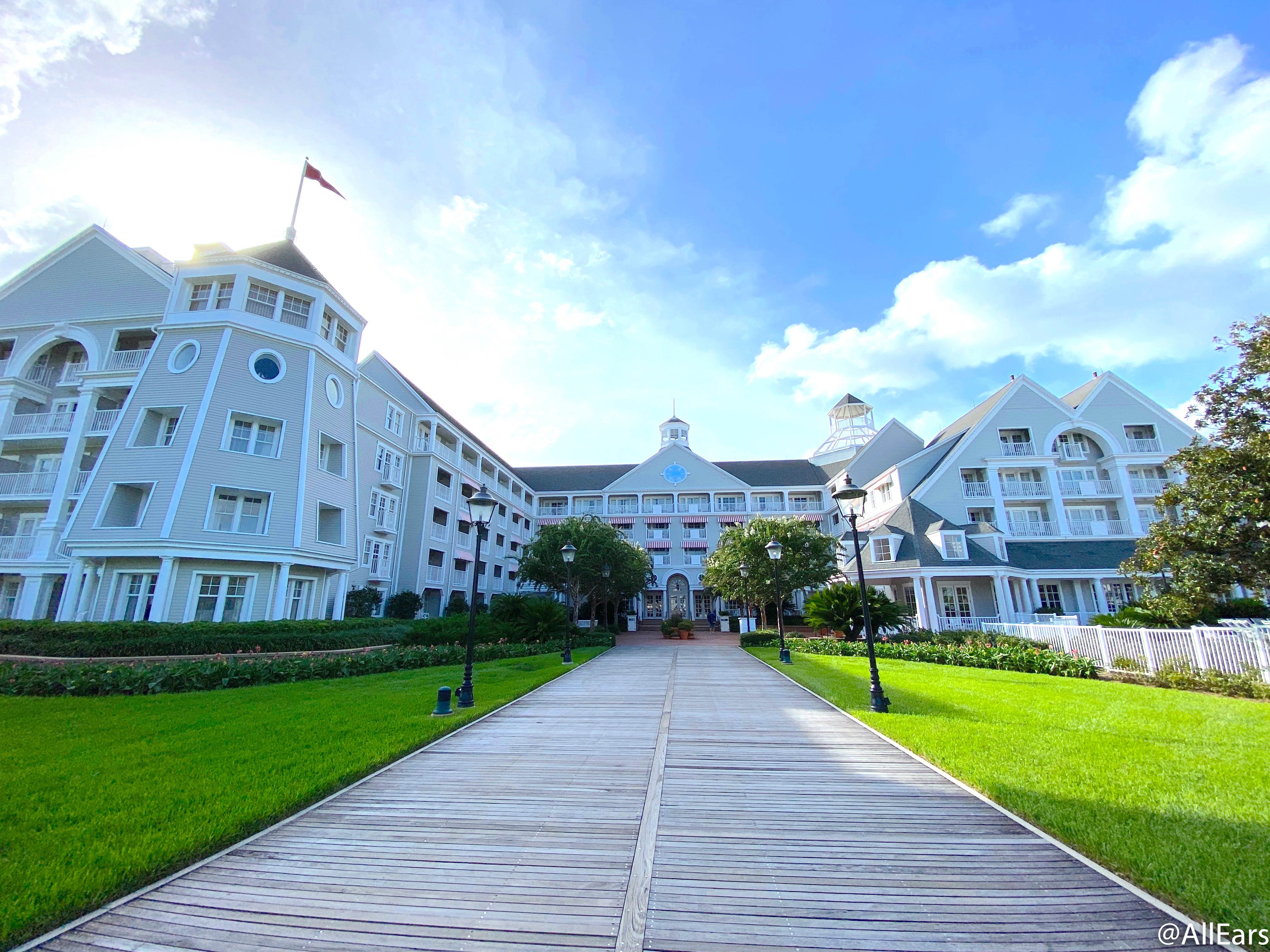 In 2019 Yacht Club concluded interior renovations to all of the guest rooms and its Conference Center. Every room now features marble work in the showers and nautical themed touches. At the end of 2020, the lobby also received a facelift, removing some of the darker interior colors, making it feel more open.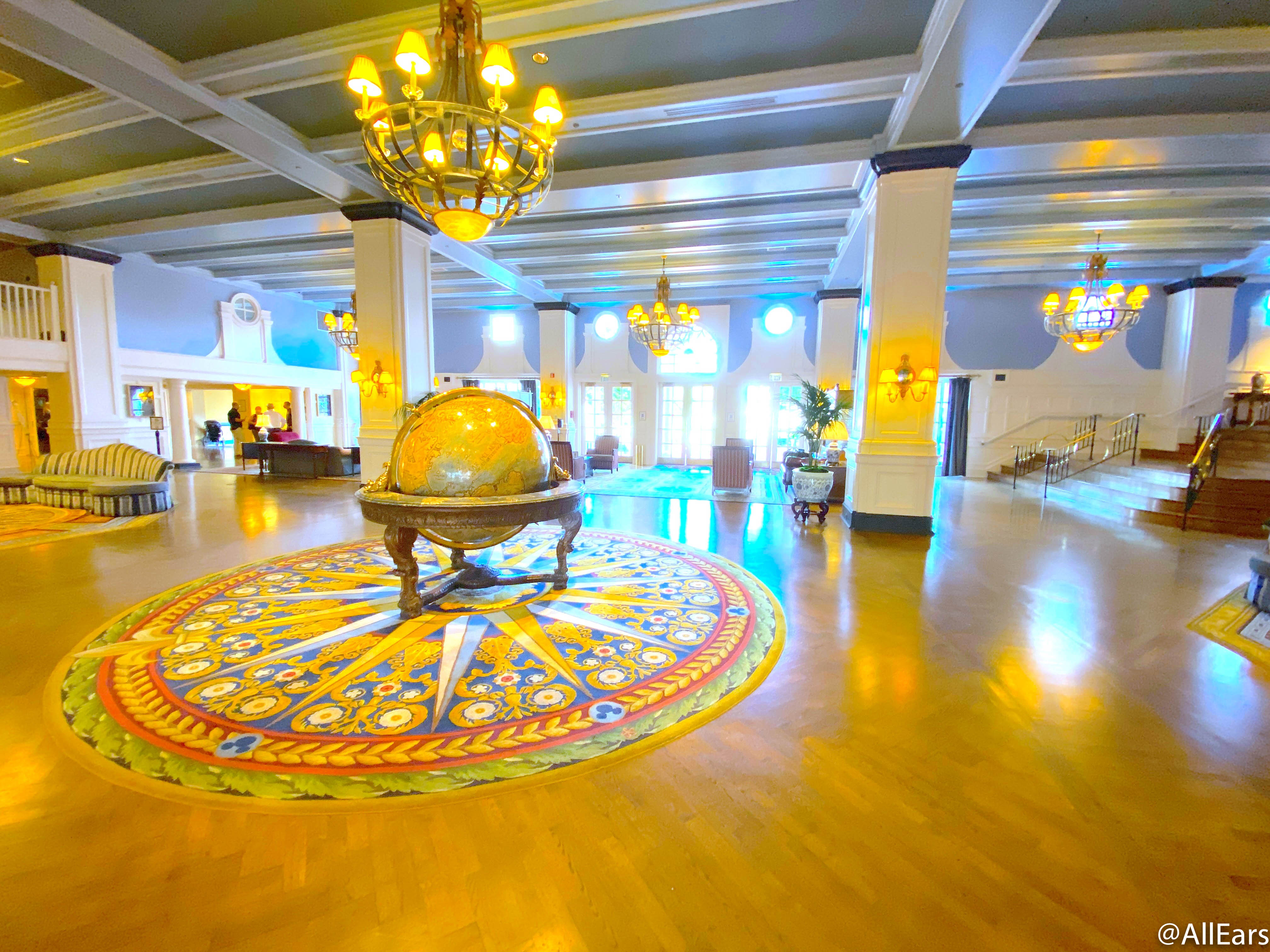 For all the positives, a reader says "there is one flaw to this hotel, the layout. You can feel so isolated and not in a good way." If you are looking for a quieter stay, with beautifully re-finished, sophisticated rooms, and close proximity to EPCOT, Yacht Club may be for you! 
Checking in at number five in this extremely close race is Disney's Animal Kingdom Lodge — Jambo House which 96% of All Ears readers recommend! With a rating of 8.39, Jambo House is arguably the most unique and truly immersive resort on property.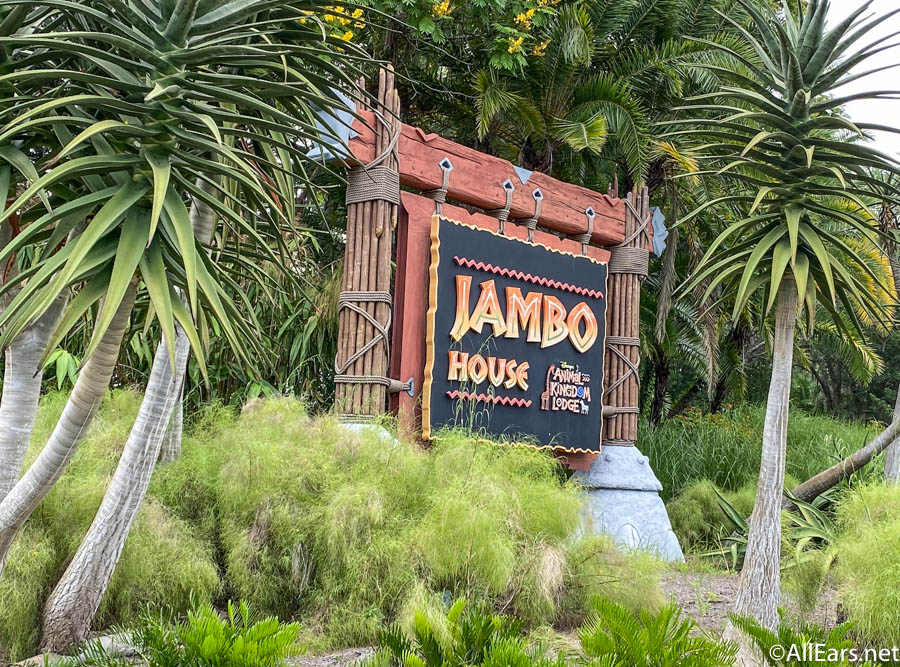 Animal Kingdom Lodge embodies the spirit of African style, artistry, materials, and environment — including a savanna populated by African animals. Sample African-inspired cuisine at one of the four restaurants on site, or visit with a cultural ambassador who can share his or her native country. With rooms that look directly out onto the savanna and multiple communal observation areas, you can't miss the animals here.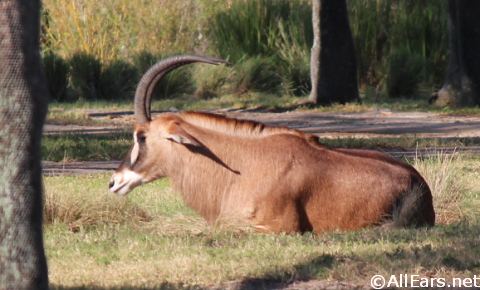 Though the resort is a stunning work of art and deservedly popular, one of the biggest drawbacks is that it is a bit far away from most of the parks. Also, unlike most other Deluxe Resorts, Animal Kingdom Lodge only offers bus transportation around Walt Disney World. For Jambo House rooms, prices range from $417-$1051 per night ranging from Standard all the way to to Club Level rooms. The Villas range from $431-$3543 between Studios, 1 Bedrooms, and 2 Bedrooms.
Your number six pick is Boardwalk Inn & Villas! Take a step back in time to the twinkling lights, carnival games, and streetmosphere entertainers of Coney Island and other seaside resorts from the turn-of the century when you stay here.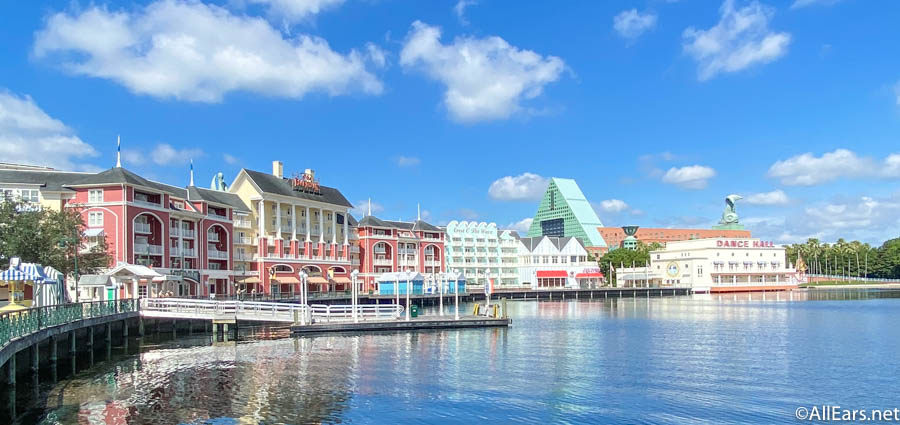 With 94% of our readers recommending the BoardWalk and a rating of 8.37, this is yet another immersive experience for guests. One of five resorts situated on Crescent Lake, BoardWalk Inn and Villas (the Villas are the DVC section of the resort) are mere steps away from EPCOT's International Gateway and its Skyliner station. Enjoy a delicious meal at one of the beautiful restaurants found right outside your door, or take a dip in the newly rethemed Luna Park Pool.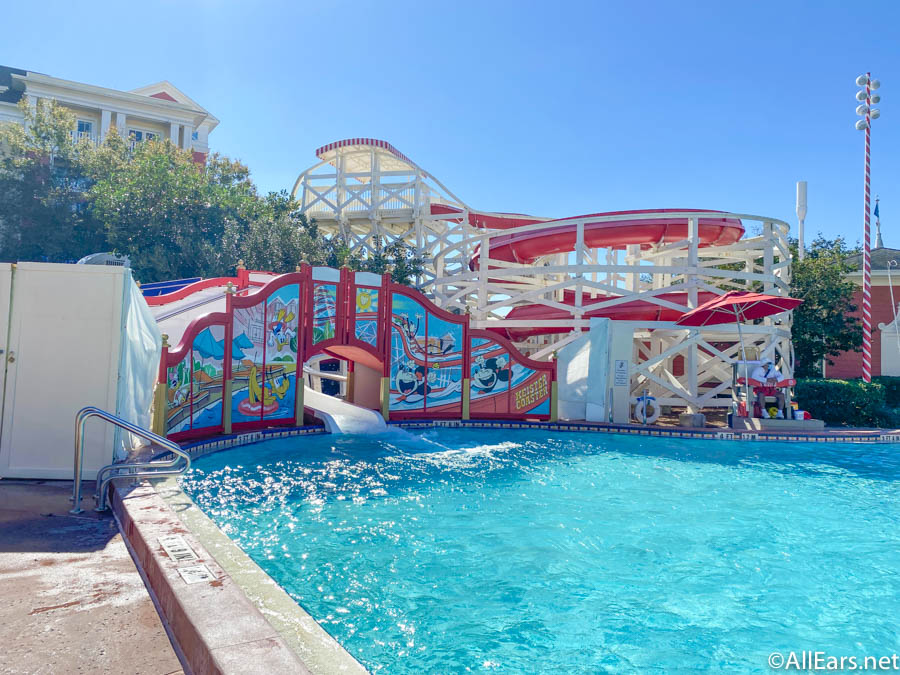 That's right folks! The giant clown head has officially been replaced with colorful images of Mickey and Minnie.  Rooms prices begin at $491 per night for a Standard room and go all the way up to $1,464 for a Club Level, Concierge room. 
All right, at number seven, Disney's flagship resort has been welcoming guests for decades — and what a welcome this elegant resort offers!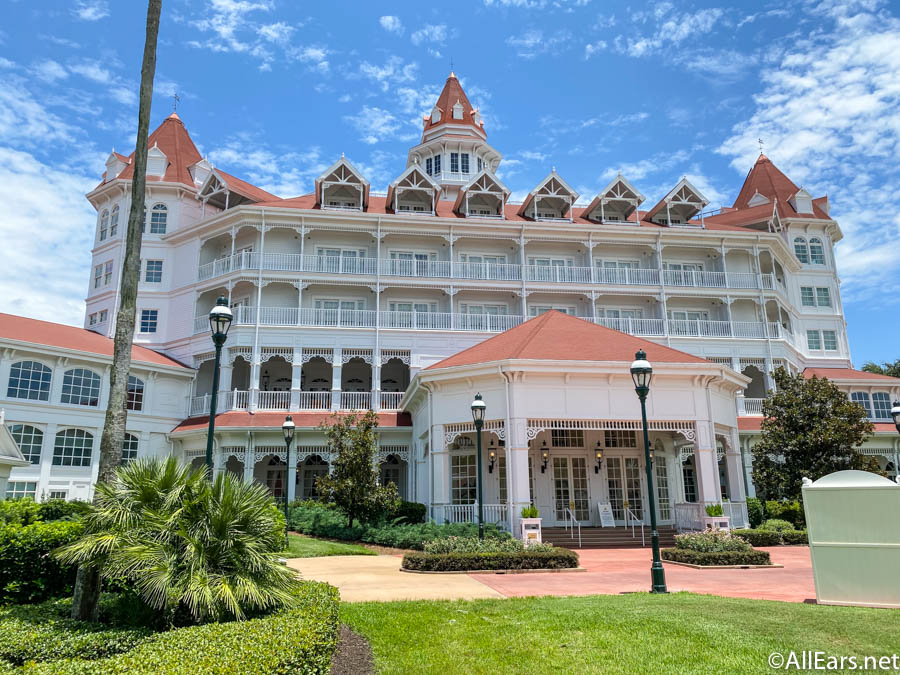 A full 88% of our readers recommend staying here and rate the Grand Floridian at 8.44. Guests can play in the Alice & Wonderland themed-splash pad area, indulge in "high tea" at the Garden View Lounge, or enjoy the electric water pageant from the sandy beach. Disney's Grand Floridian is also home to Disney's most expensive restaurant, Victoria & Albert's, as well as a handful of other elegant, Signature and Table Service dining locations. This is a Monorail resort, and guests can now walk to the Magic Kingdom via the brand new walkway!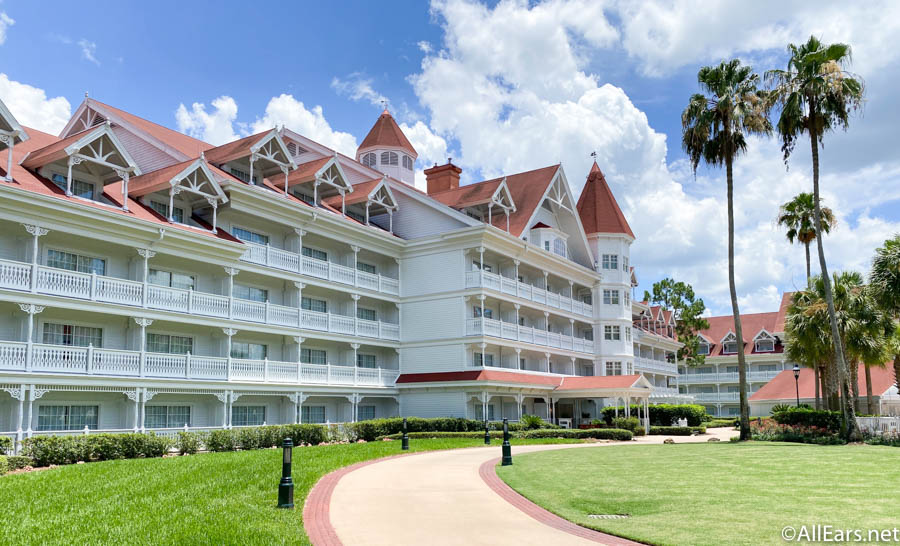 The biggest drawback some of you mentioned was simply the price-tag for the room and overall resort condition. 
Sliding in at number eight is Disney's Beach Club Resort with a rating of 8.29 and recommended by 91% of reviewers. This resort and its sister resort, Disney's Yacht Club, are themed after the iconic seaside resorts of the northeast.
The Beach Club is sure to win over anyone who loves to put their feet in the sand, including taking a dip in the spectacular three-acre mini-water park pool area, Stormalong Bay. With touches of seashells and soft pastel colors used throughout the resort,  a full on clambake offered every night, and delicious over the top milkshakes served at the beloved Beaches 'n' Cream, this place will truly bring out the beach-lover in anyone.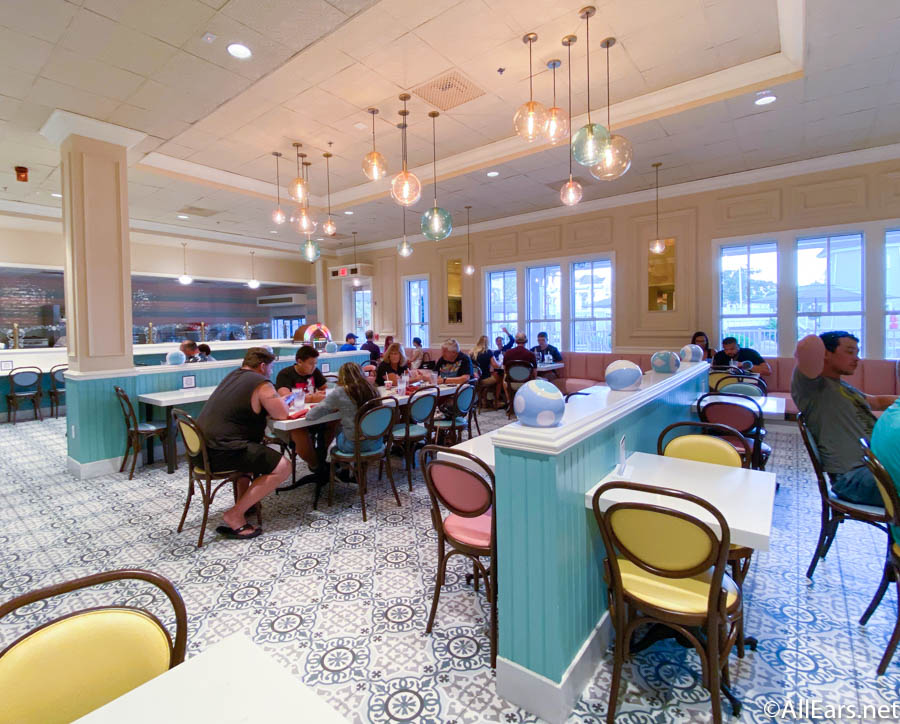 You can choose from the traditional Deluxe style rooms which sleep up to five adults, or settle into one of the three DVC room offerings, Studio, 1 Bedroom, and 2 Bedroom Villas. As Pro-Tip, a bunch of our reviewers mentioned that the Beach Club is their #1 pick because distance-wise it is the close to EPCOT's International Gateway, and now that means you're also just as close to the Skyliner!
Join the AllEars.net Newsletter to stay on top of ALL the breaking Disney News! You'll also get access to AllEars tips, reviews, trivia, and MORE! Click here to Subscribe!

Did this help you with planning your next resort stay? Let us know in the comments!