Wilderness Lodge Fact Sheet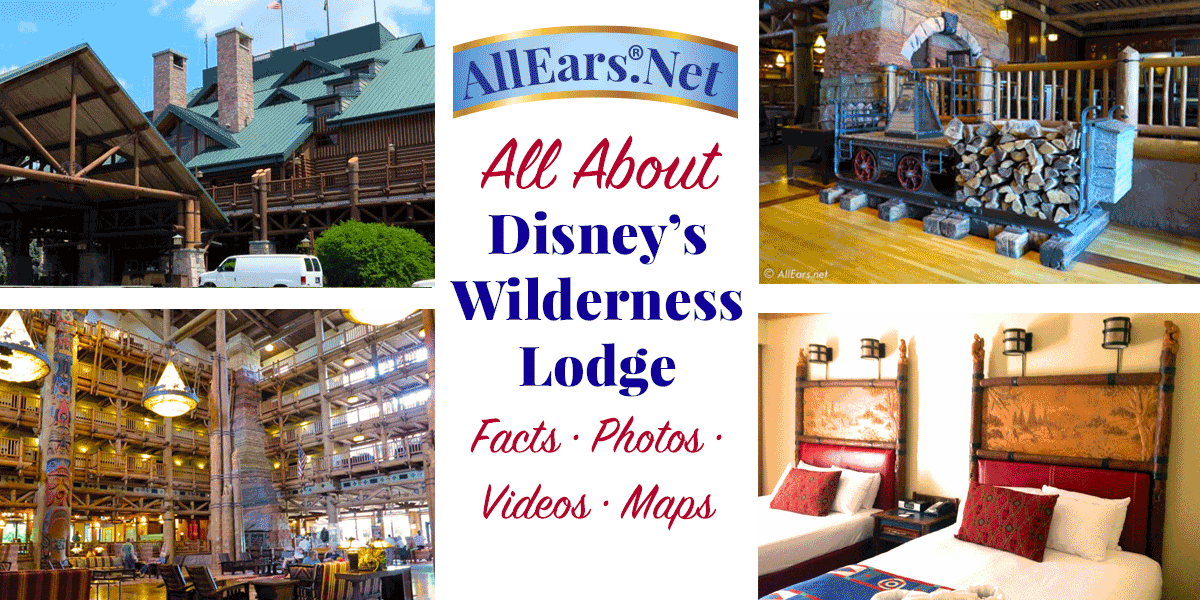 Wilderness Lodge Highlights:
Great location! A short boat ride away from Magic Kingdom.
A huge multi story lobby with authentic Pacific Northwest Artifacts on display.
An amazing pool! A stream starts in the lobby and makes its way to a waterfall and eventually the resort's beautiful pool! There's also a geyser that shoots off several times a day.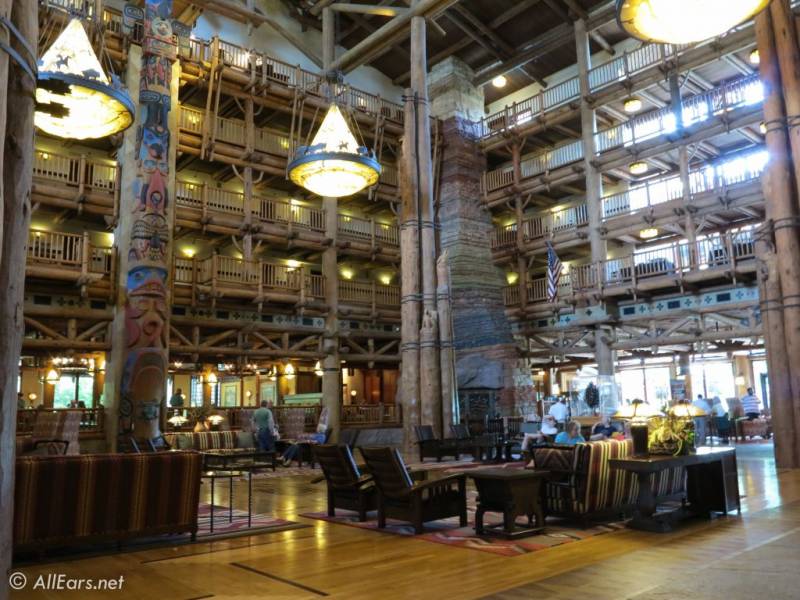 What is the Wilderness Lodge like?
What are the advantages to staying at the WL?
What room options do I have?
Is there Internet Access available in the rooms?
What are the bunk bed rooms like?
Tell me about the concierge option.
What should I expect to pay for a room at the Lodge?
What time is Check-In/Check-Out?
Is there a fee to park at the Wilderness Lodge?
Are refrigerators available in the rooms?
I hear that there are no more room key cards at Disney resort hotels. How do I get into my room?
How Do I Get to…
Where can I get morning coffee?
What are Rapid Fill Mugs?
What are the restaurants like?
What is the pool like?
What types of recreational options do I have?
What will I find in the gift shop?
Can I watch Magic Kingdom Fireworks from the WL?
What type of child care options are available?
What special tours and programs are offered at the WLodge?
Are Any Special Cruises Available from the Wilderness Lodge Boat Dock?
What other things might I want to know?