Yacht Club Deluxe Resort
Yaych Club Highlights:
Great location! The Yacht Club is walking distance to Epcot and Hollywood Studios (which is also easily accessible by boat or Skyliner.)
Stormalong Bay! This gorgeous water complex includes a sand bottom pool, pirate slide, and lazy river.
A diner's paradise! In addition to two theme parks, the Yacht Club is also walking distance to the Beach Club, Boardwalk Inn, and Walt Disney World Swan and Dolphin. Being so close to four additional deluxe resorts provides extensive dining and entertainment options.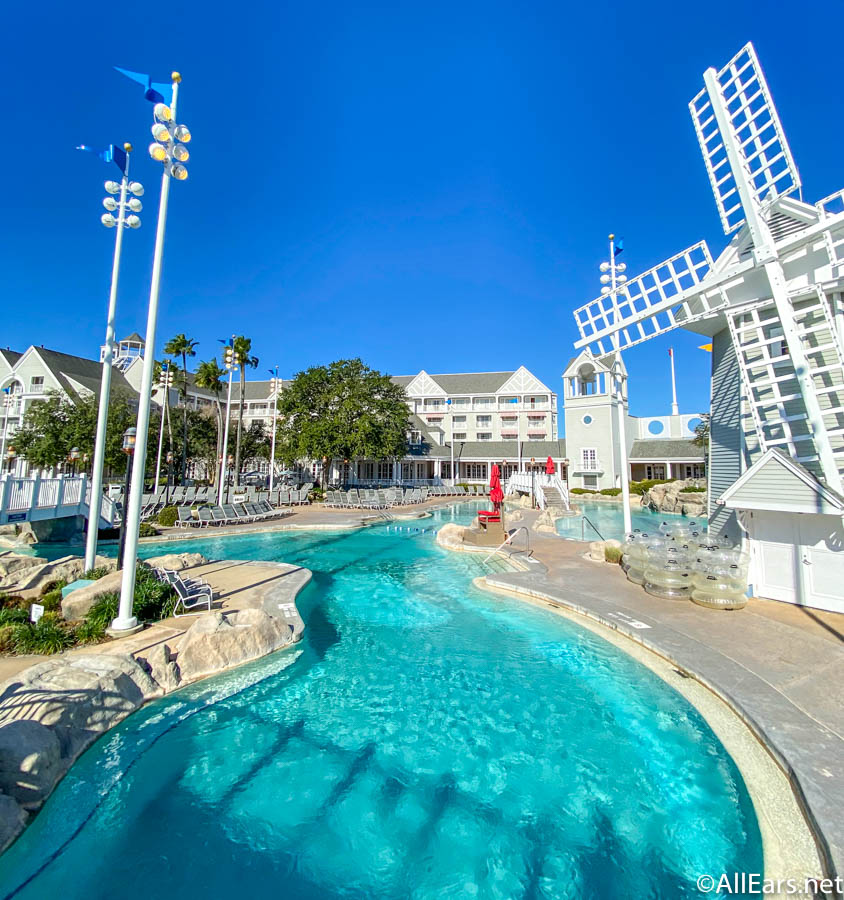 Why stay at the Yacht Club?
Transportation – How do I get there from here?
What are the rooms like?
A room with a view, but which one?
Can I Bring My Pet to Stay at the Yacht Club?
Walt Disney World has four hotels pet-friendly, one of which is Disney's Yacht Club. Read our page on Pet-Friendly Hotel Rooms for more details.
Pets may also be boarded at the Best Friends Pet Care kennel across from Port Orleans Riverside.
Are there smoking and nonsmoking rooms?
What are the prices for a room?
I hear that there are no more room key cards at Disney resort hotels. How do I get into my room?
How does Check-in and Check-Out work?
Restaurants?
What are Rapid Fill Mugs?
I want to swim!
What other recreation is available at the Yacht Club?
I need to shop! OR — I forgot to pack something real important!
Need your clothes cleaned?
Babysitting, Childcare, Children's Programs
Does the Yacht Club have a Convention Center?
How do I use valet parking?
Does the Yacht Club have a Security Gate?
Tips and Tricks: What else you should know about the Yacht Club: