When you're deciding where you want to stay around Disney World, sometimes picking a resort that's closer to your favorite park can help narrow the process down! And, the Monorail Resorts (Disney's Contemporary Resort, Disney's Grand Floridian Resort, and Disney's Polynesian Village Resort) can be SUPER helpful with their close proximity to the Magic Kingdom.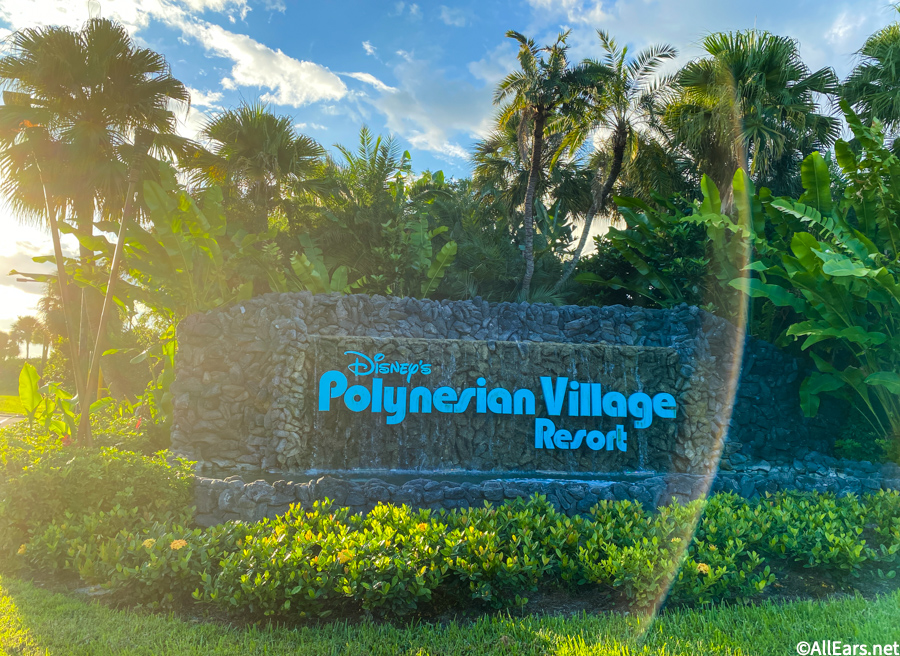 While Disney's Polynesian Village has only had a limited opening to Disney Vacation Club Members, the resort has finally reopened to all other guests as well! Along with the grand reopening, Disney's Polynesian Village Resort has also debuted new Moana-themed rooms as part of its ongoing refurbishment. And, we're giving you a FULL tour of what they look like!
Resort Atmosphere
Disney's Polynesian Village Resort is a "Monorail Resort," meaning it connects directly to the Magic Kingdom and other similar resorts by the Monorail system. (Note: During our visit, the Monorail station hadn't reopened from construction yet.) In regards to Disney World's hotel tiers, Disney's Polynesian Village Resort is one of the more luxurious stays at it is a Deluxe Resort. And, it's actually currently rated as a AAA 4-Diamond resort as well!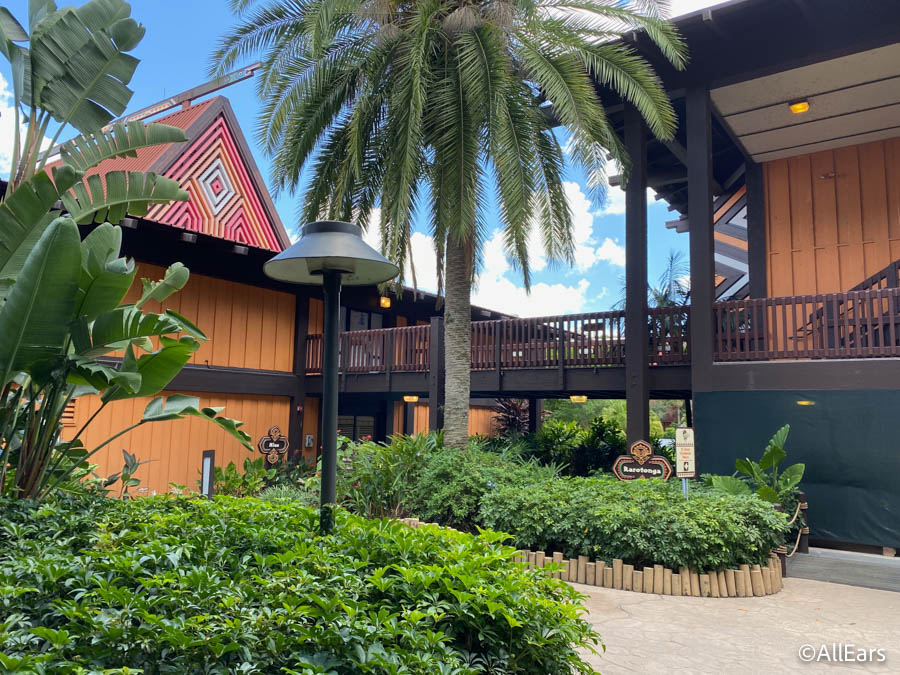 The theme of the resort takes influence from the Polynesian Islands as guests feel like they are in their own island paradise with views of the Seven Seas Lagoon.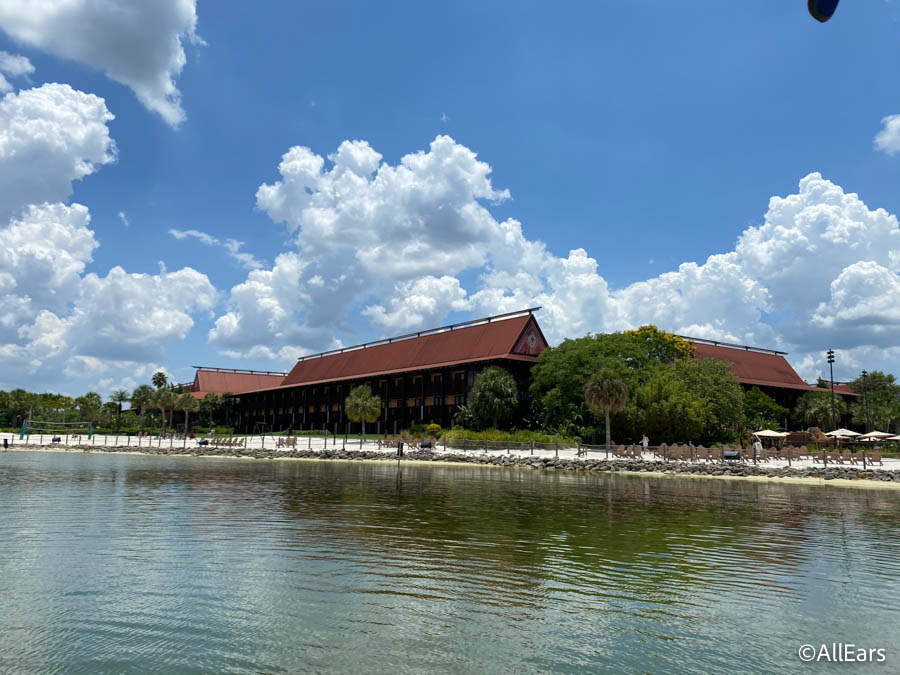 The atmosphere of the hotel is meant to draw influence from the South Pacific, meaning that there are a lot of warm colors and and cozy textures.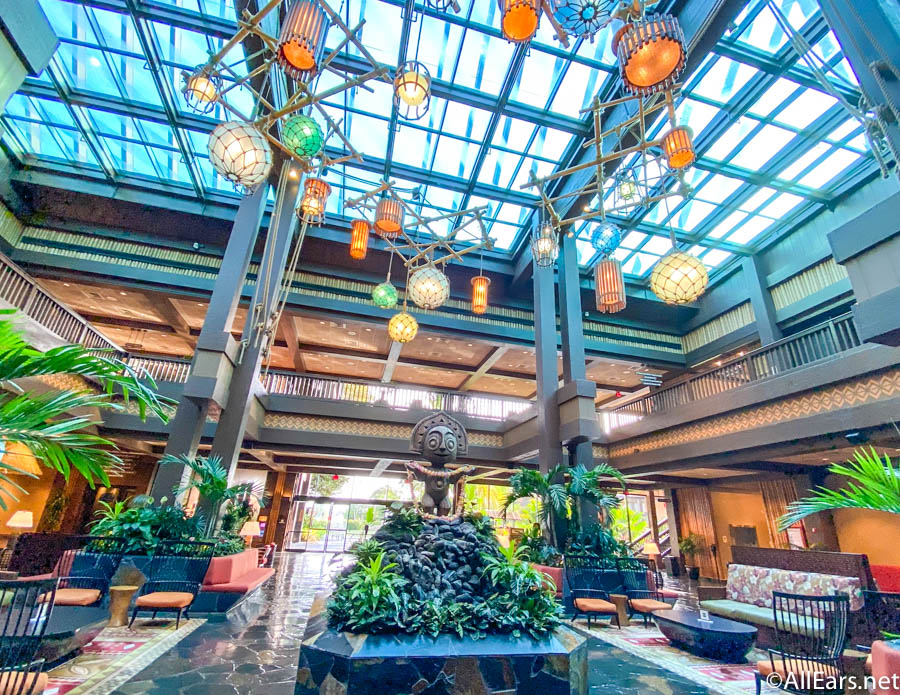 The resort itself is supposed to look like a village to bring a sense of community between the guests who stay there, as luaus and other high-energy festivities can sometimes be found during a visit.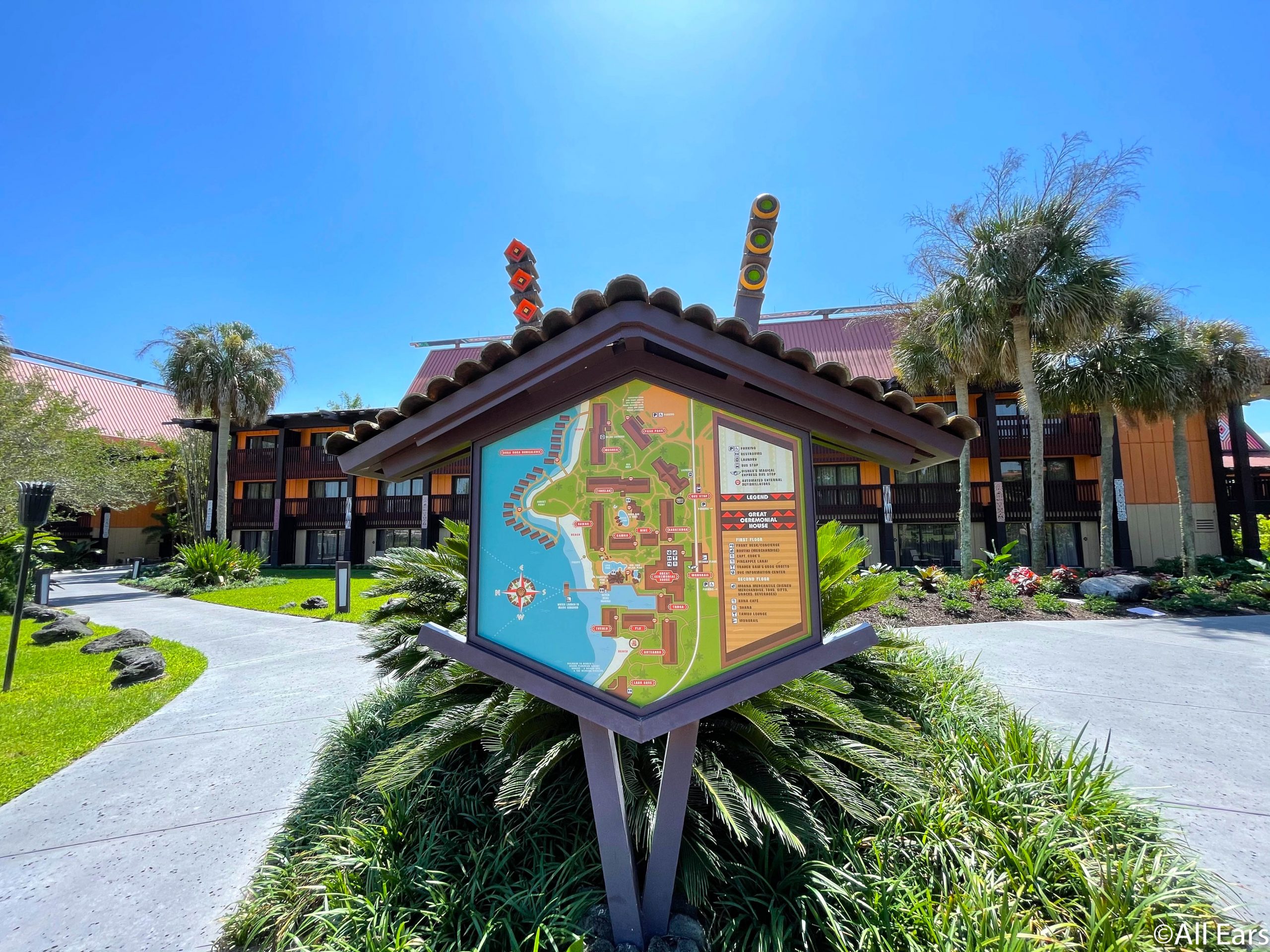 The lobby itself really pulls from the beauty of the islands with plenty of greenery, colorful lanterns, fountains, and tikis.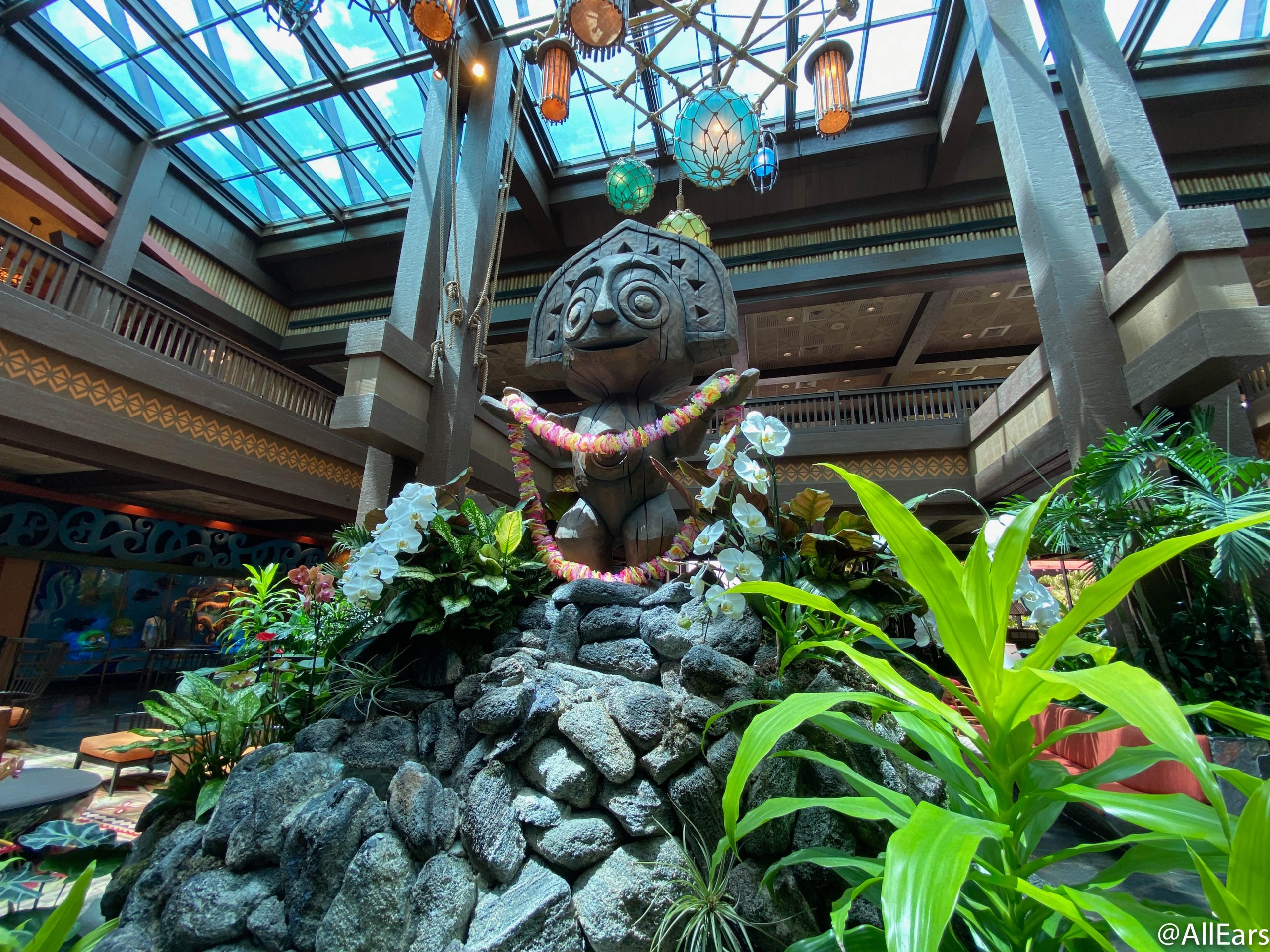 And, while the Great Ceremonial House is under construction currently, we're sure it will be even MORE beautiful when its refurbishment is completed!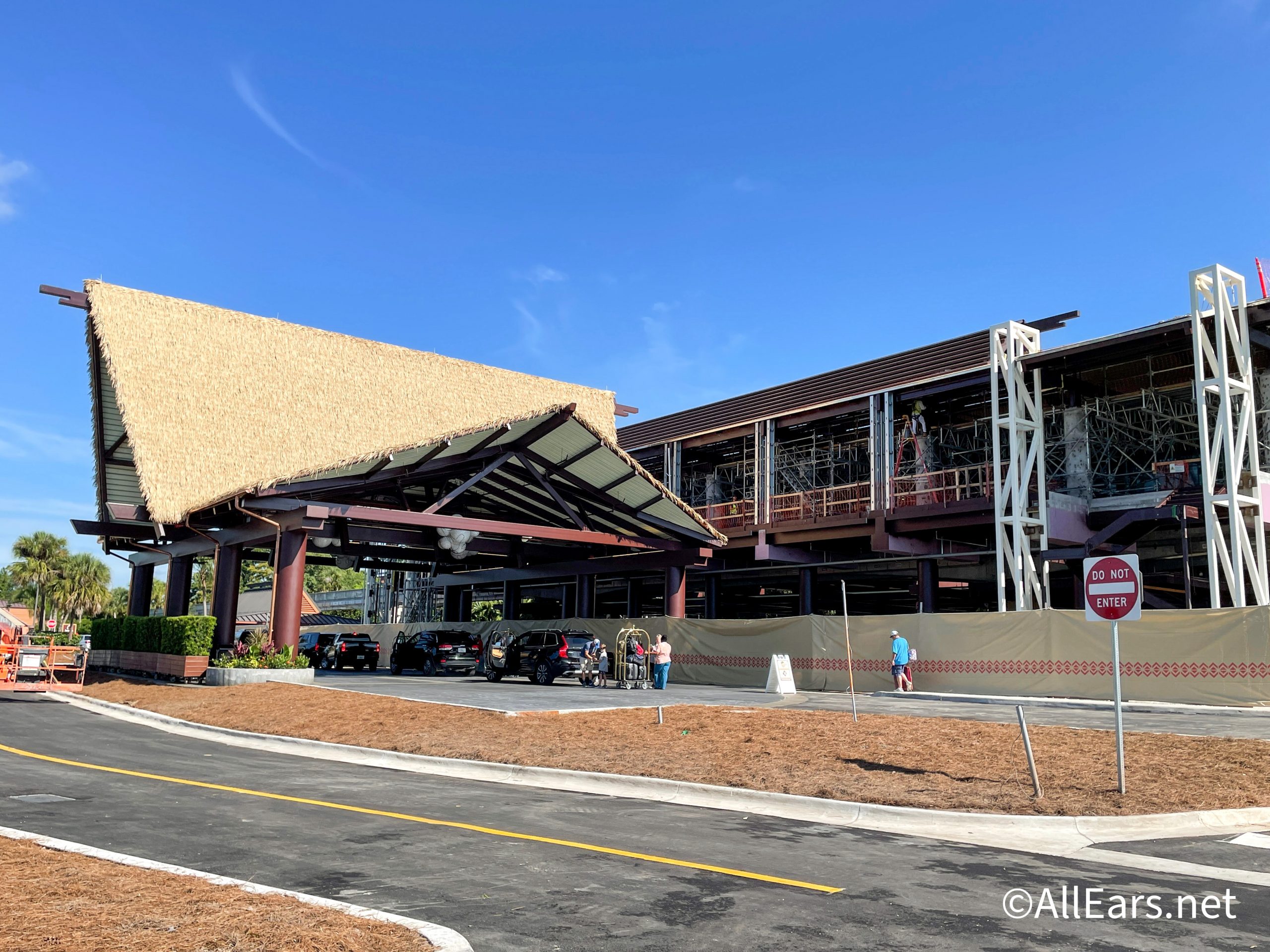 Along with plenty of unique stores like Moana Mercantile and Boutiki, the dining options in Disney's Polynesian Village Resort have become fan-favorites as well!
Guests can grab snacks and coffee to go at Kona Island or sit down to a full breakfast at the Kona Cafe with the famous Tonga Toast.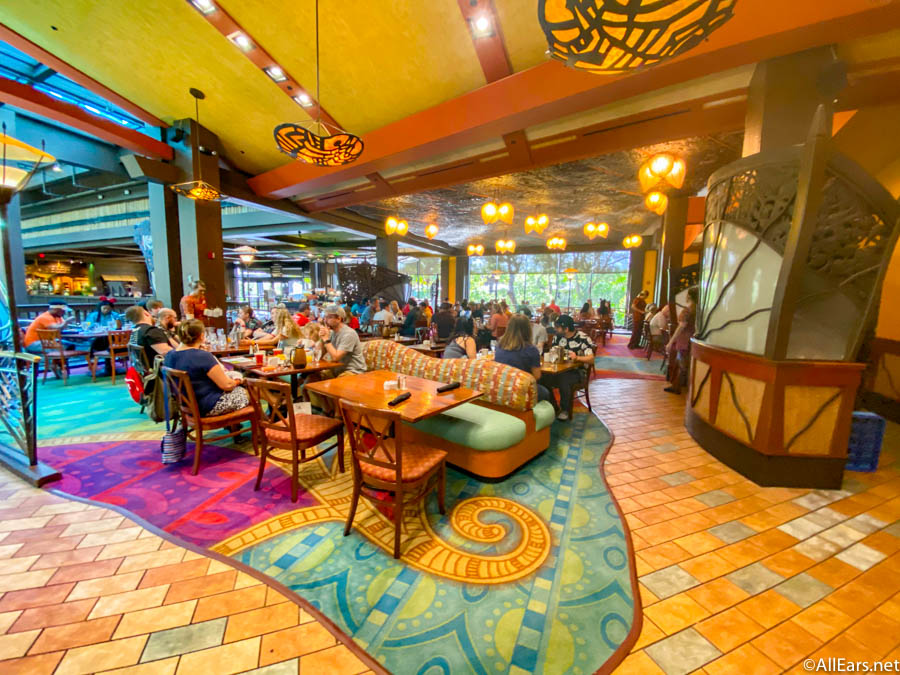 If the grown-ups are looking for a nightcap or a drink with friends, they can head over to the Tambu Lounge or Trader Sam's for unique cocktails and bar bites.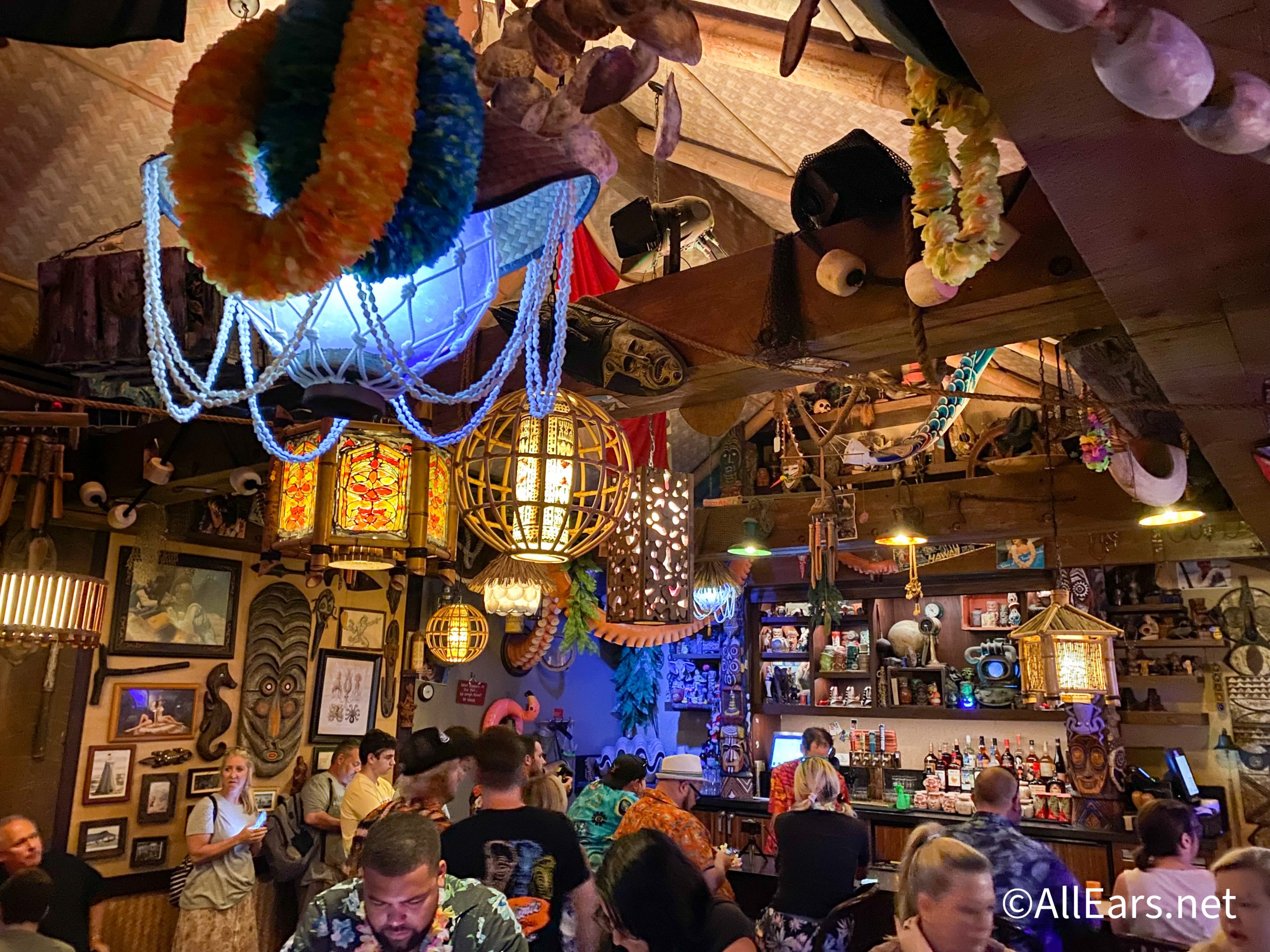 There are also pool bars like Barefoot Pool Bar and Oasis Pool Bar at the resort during the days you're looking to relax on a lounge chair.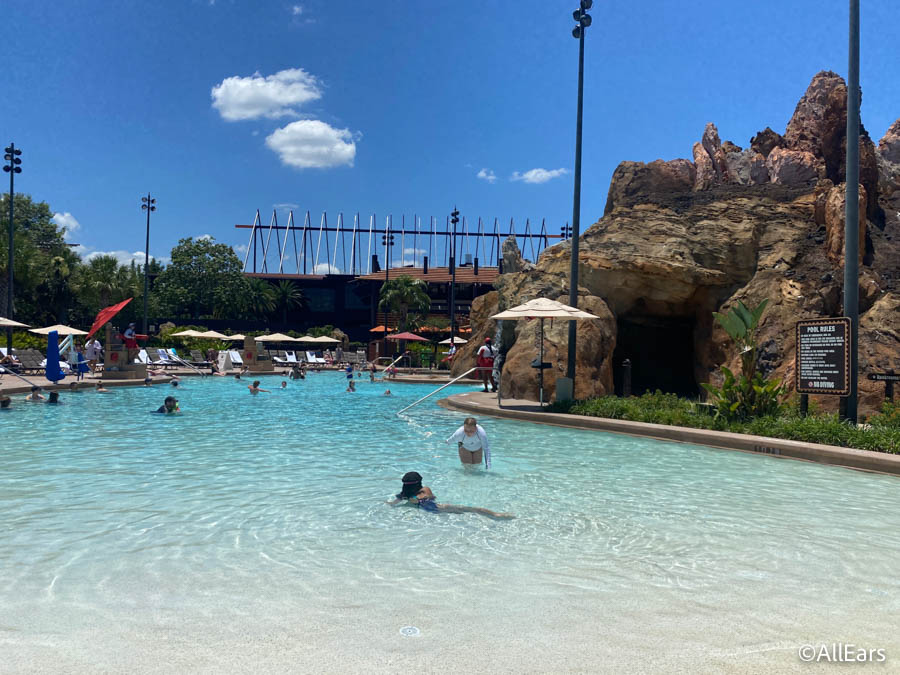 For Quick Service meals, Capt. Cook's is a great place for the whole family to visit before hitting up Pineapple Lanai for regular and themed Dole Whips for dessert.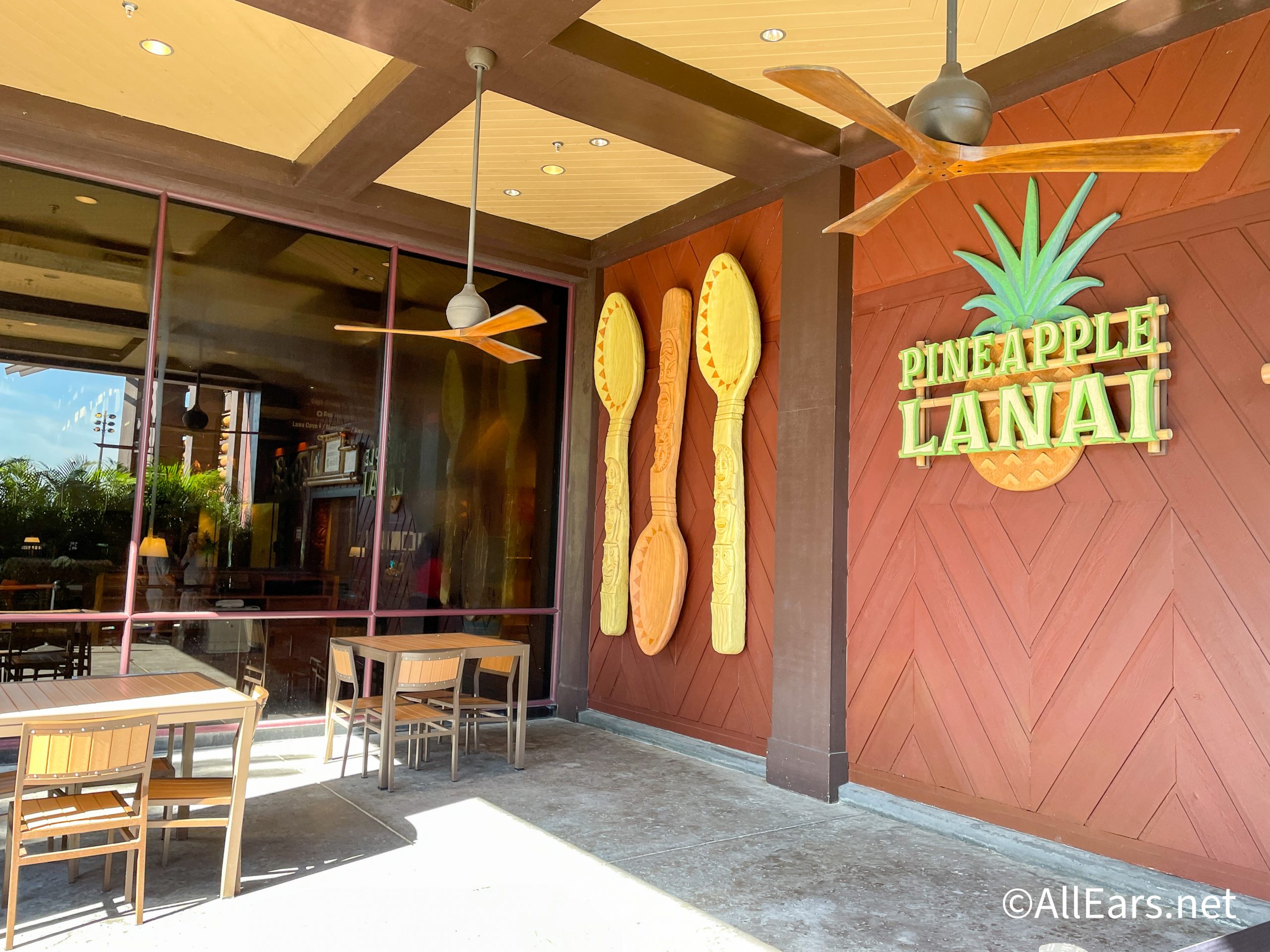 And, of course, we couldn't leave out 'Ohana that is available for both breakfast and lunch for guests. The restaurant hosts a variety of unique, Polynesian eats that include the incredible noodles and Bread Pudding that have become famous around Disney World.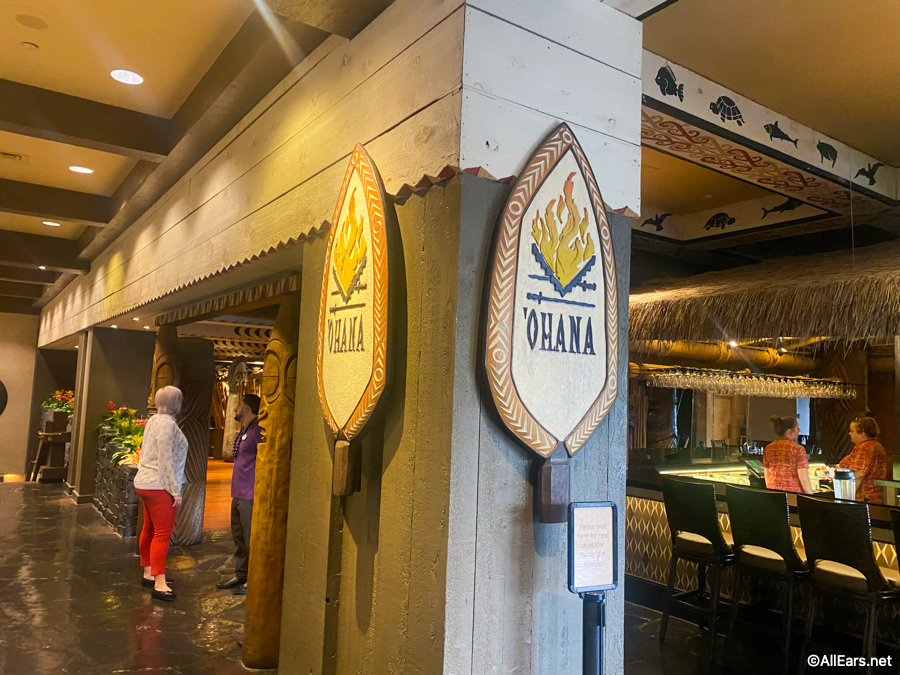 The entire resort is one of the most beautiful places to visit in Disney World. But, for the Deluxe Resort price, are the refurbished rooms worth it? Well, let's take a look!
Room Tour
Now that we've explored the hotel, let's head to our room! Disney refurbished the Polynesian's existing rooms to incorporate a new Moana theme to match the resort atmosphere. The rooms have taken inspiration from the Pacific Ocean in its color palette and decorations that should evoke "undulating ocean waves and tropical flowers," according to Disney.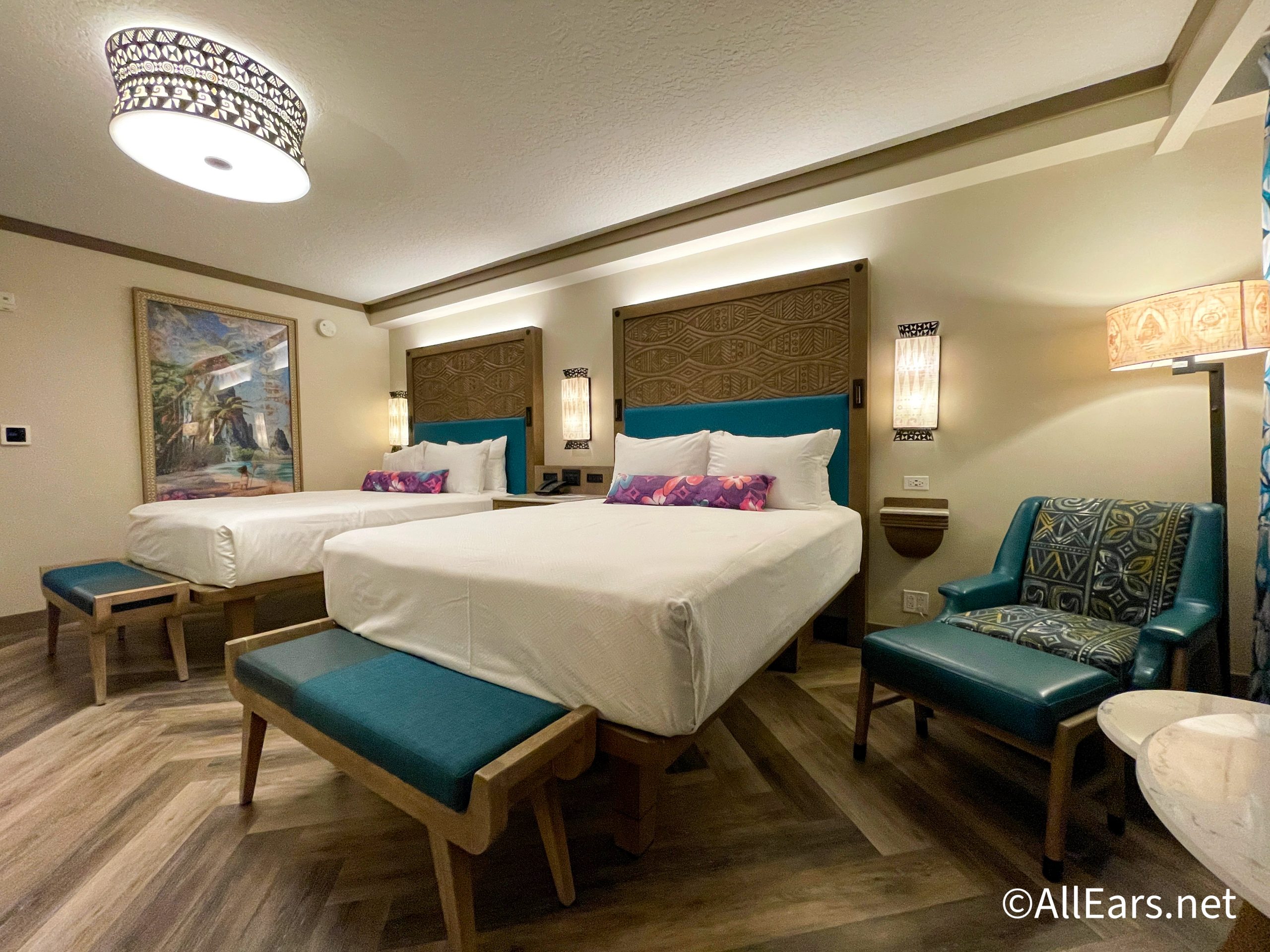 With that being the case, you may find textures and details that you recognize from Moana's island of Motunui, as well as characters from the film around the room.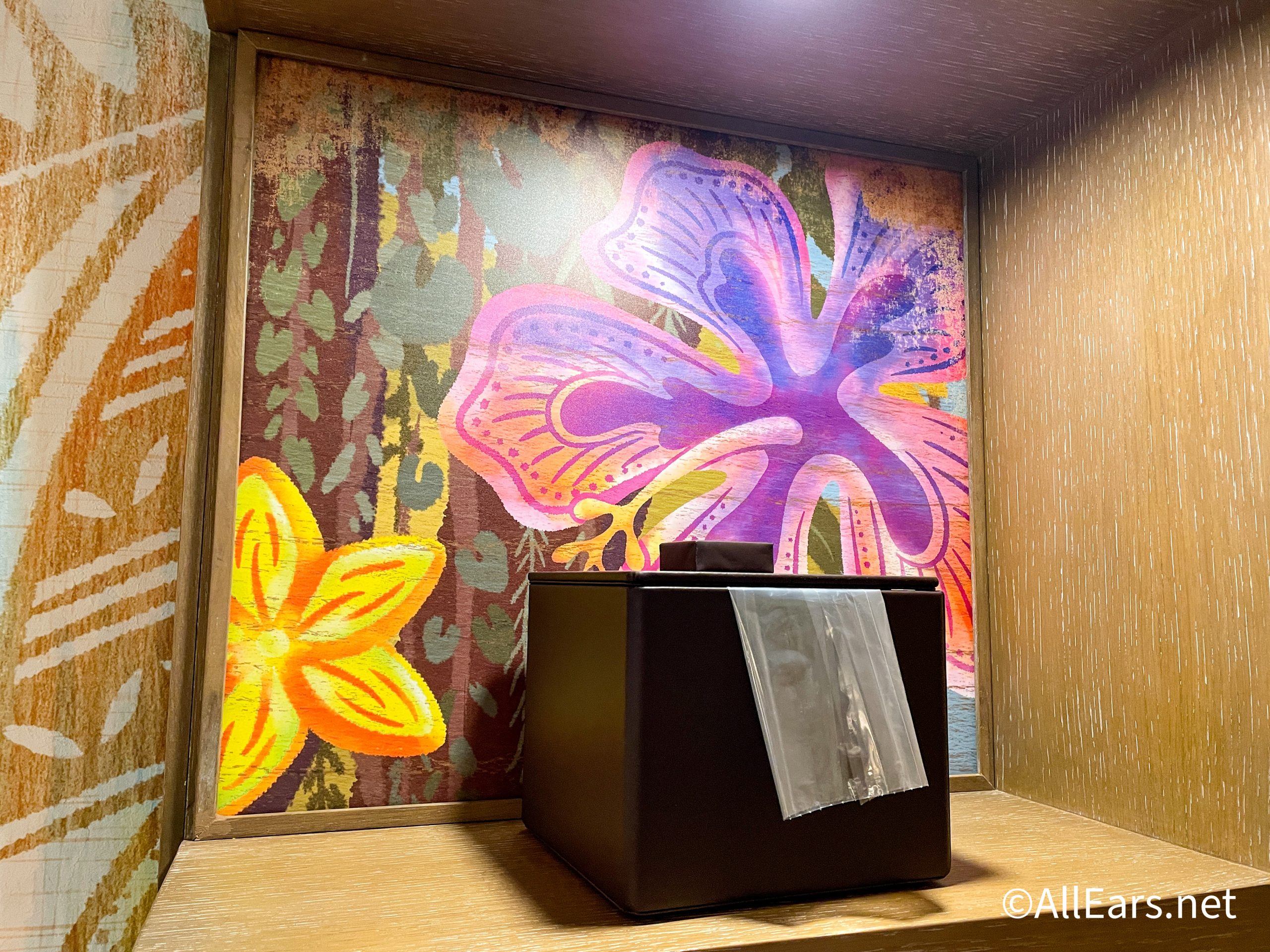 Guests are surrounded by beautiful artwork, like the pattern of Maui's tattoos on the wall…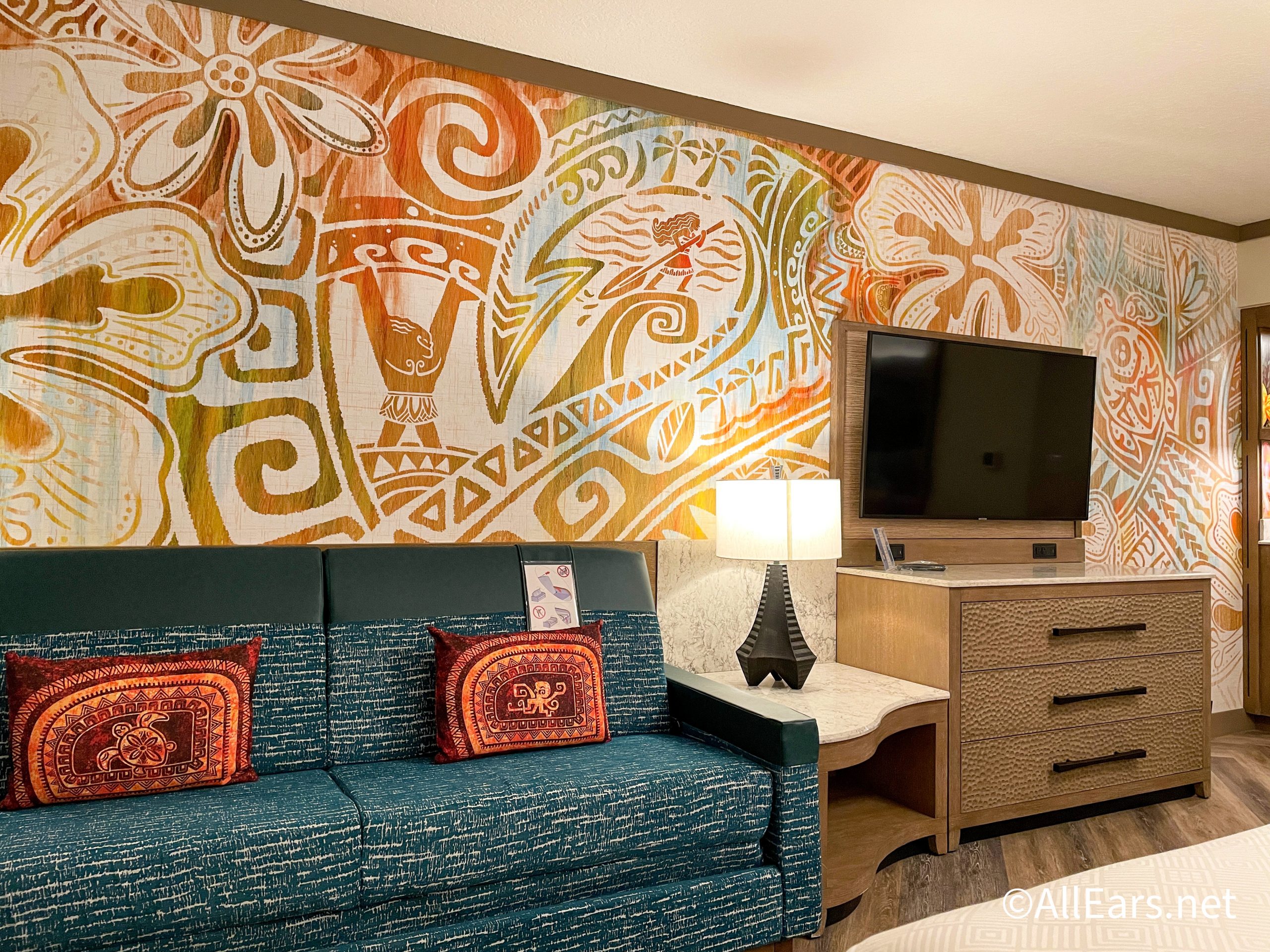 …Hei Hei peeking out behind the coffee bar…