This next Disney detail is aimed more at the little ones – or at least the parents of little ones.
Check out Tinker Bell's Fairy Treasures shop in Fantasyland of the Magic Kingdom.
On the sales counter near the entrance is a bell. Children are encouraged to ring this bell and loudly call out Tinkerbell's name.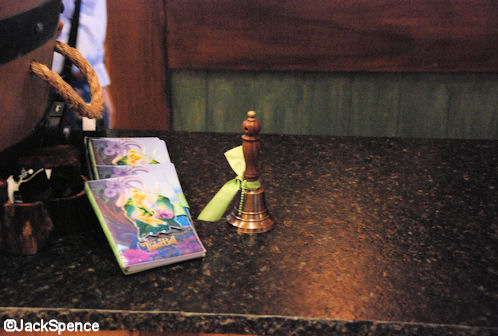 When they do, a tinkling sound can be heard and tiny lights dance in the overhead plants and flowers. (My camera didn't capture the lights.)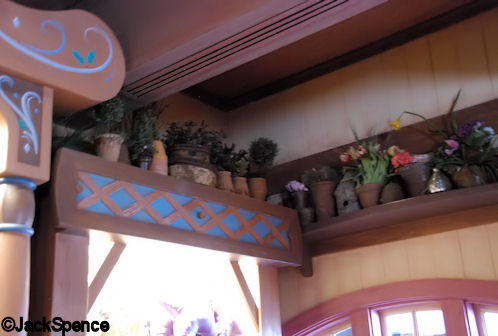 A moment later, Tinkerbell flies into view within a storage cabinet located behind the counter. Her appearance is brief, but it brings excitement to children.
This isn't one of Disney's most elaborate effects or shows, but it's cute. And I'm sure the younger set will believe in fairies after seeing Tink appear.
Remember – you can see Tinker Bell and other fairies in Pixie Hallow in the Magic Kingdom.