While Disney animated canon is littered with "power couples" like Belle and the Beast, Jasmine and Aladdin, Ariel and Eric, and etc., there's none bigger than Mickey Mouse and Minnie Mouse. They've been there since basically the beginning — it was all started by a mouse, after all — and are the indisputable icons of the company. However, there's one question that many fans ask about the two: Are Mickey and Minnie married? Turns out, the answer is a tad more complicated than many think.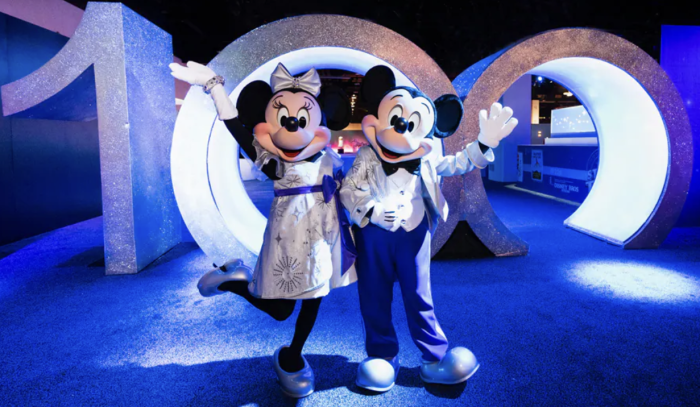 Now, first and foremost, there has never been a canonical marriage ceremony between Mickey and Minnie. Not in a classic or modern era short film, not in a comic book.
There was also no evidence of the two being any more than sweethearts in their respective homes as displayed at various Disney theme parks. So, that's the simple answer right? Well, not quite, according to Walt Disney himself.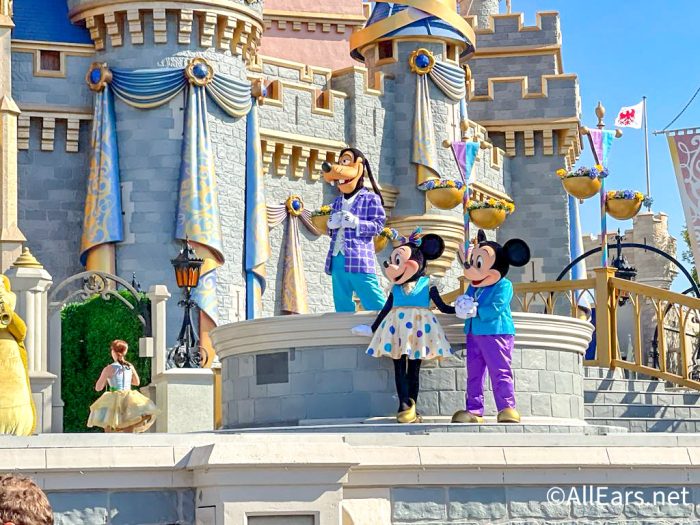 According to the Walt Disney Family Museum — a definite go-to destination for any Disney fans visiting the San Francisco area — Walt himself once spoke about the idea of Mickey and Minnie being married. In 2013 they wrote:
"In the September 30, 1933 issue of Film Pictorial magazine, Walt Disney addressed that very subject. "In private life, Mickey is married to Minnie. A lot of people have written to him asking this question, because sometimes he appears to be married to her in his films and other times still courting her. What it really amounts to is that Minnie is, for screen purposes, his leading lady. If the story calls for a romantic courtship, then Minnie is the girl; but when the story requires a married couple, then they appear as man and wife. In the studio we have decided that they are married already."
This attitude toward portraying Mickey and Minnie as married when "playing a married couple" outlived Walt, perhaps as best exemplified in the 1983 classic adaptation Mickey's Christmas Carol, which featured Mickey "playing" Bob Cratchit and Minnie "portraying" his wife Emily Cratchit.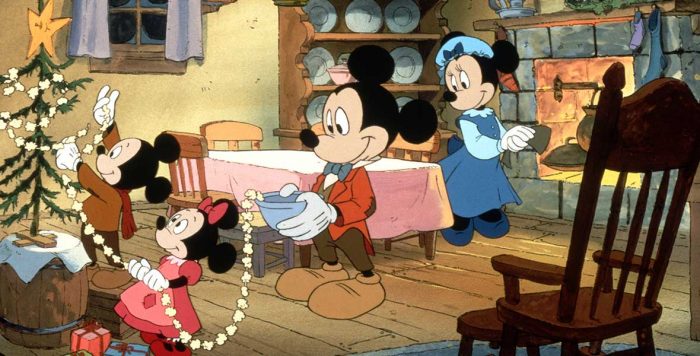 The concept of Mickey and Minnie portraying a married couple has also long-extended to merchandise as well. As any pair of newlywed Disney fans can likely tell you, there are a litany of products — including shirts, statues, plates, figurines, and ornaments — portraying the couple in their most upscale wedding garb.
We're going to take a brief aside here that's not directly related to the potential canonicity of a Mickey/Minnie marriage, but feels like a necessity to bring up. From 1977 through 2009, Mickey Mouse was voiced by Disney Legend Wayne Allwine, and from 1986 through 2019, Minnie Mouse was voiced by Disney Legend Russi Taylor. Why is this relevant? Because from 1991 through his untimely death in 2009, Allwine and Taylor were married, meaning that for the better part of two decades, Mickey and Minnie were at the very least voiced by a real life married couple.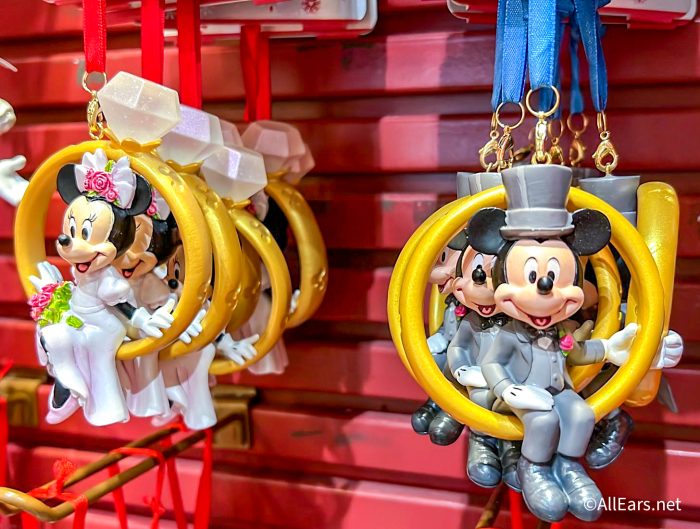 So, to circle back to our initial question: Are Mickey and Minnie married? The answer is, it depends. It depends on the specific film, it depends or the specific merchandise.
Join the AllEars.net Newsletter to stay on top of ALL the breaking Disney News! You'll also get access to AllEars tips, reviews, trivia, and MORE! Click here to Subscribe!

How do you choose to view Mickey and Minnie? As a married couple, or forever simple sweethearts? Let us know in the comments below.