HOOOOOORAY for Hollywood! That's Disney's Hollywood Studios, of course.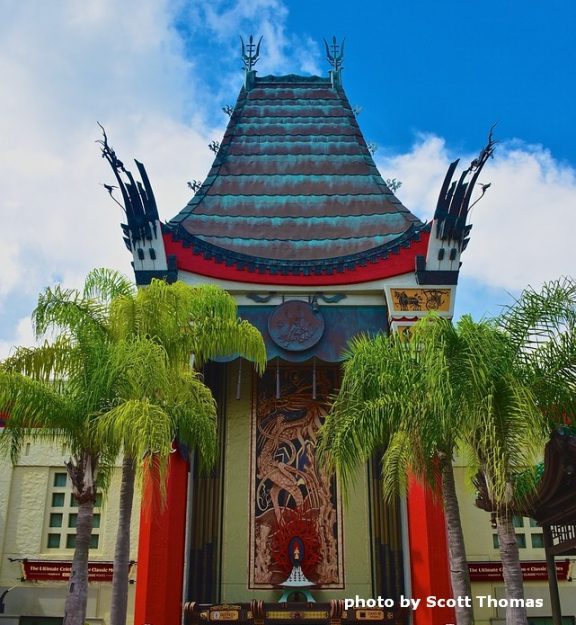 One of the best things about this park is the number of live shows! From Broadway-style princess tales, to battling the forces of evil, there is something for everyone!
But which of these shows is the creme de la creme, best of the best, absolute must-see? That's what we are here to answer today, as we rank the live shows in Hollywood Studios from worst to best.
Please note, for the purpose of today's rankings, we are only including shows with LIVE performers (meaning fireworks and shows with animatronics are excluded), and have a scheduled SET time (meaning character meet and greets and Streetmosphere are also excluded).
8. Jedi Training: Trials of the Temple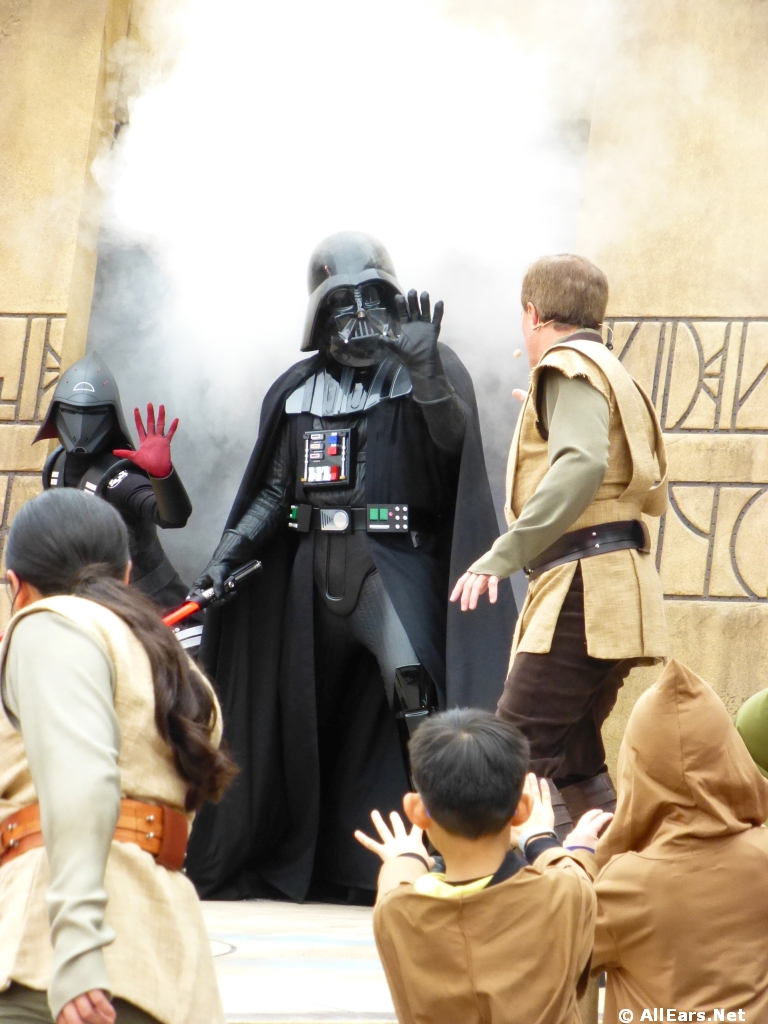 Jedi Training: Trials of the Temple is a show where your kids can actively participate!
Young Padawans can sign up to learn from a Jedi master, and help defeat forces of Galactic evil. It's really fun — if you're a kid in the show (or know a kid in the show).
The show is cute if you don't know anyone, but it's not something that is an absolute must-do. (Again, unless your kid gets to be in it, which is way cool.) If you happen to see it when you're headed to Star Tours, great! But I wouldn't recommend dropping everything to run across the park to see it.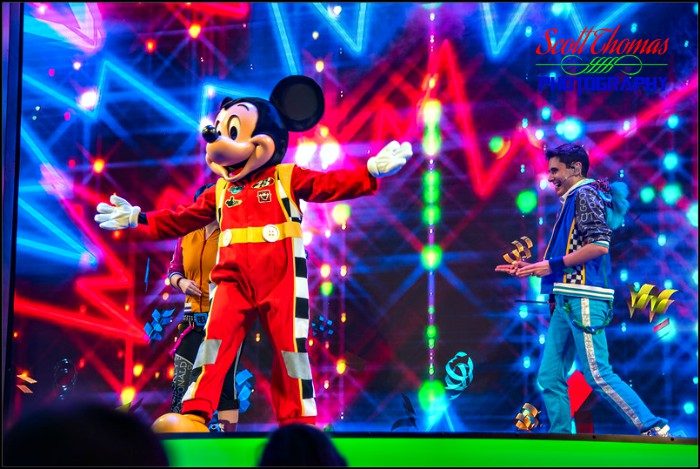 The Disney Junior Dance Party is basically Club Mickey Mouse. Aiming to entertain toddlers and Disney Junior fans, there are no seats so kids can move and groove with their favorite characters. We're talking Mickey, Vampirina, Timon, and Doc McStuffins here, people!
But the reason it falls lower on our list is because it doesn't have mass appeal. If you don't have a young one, you can absolutely skip this show. Unless you watch these Disney Junior shows (and no judgement if you do), you're likely better off spending your time at another show in the park.
6. Voyage of the Little Mermaid 
The list is getting harder and harder to pare down, but next up is Voyage of the Little Mermaid. That's right, Ariel is the first of three princess shows at Hollywood Studios.
Voyage of the Little Mermaid gets points for being succinct — it's a lot shorter than other shows if you're pressed for time. The "Under the Sea" number is darling, and the puppets are cute. But Ursula is LITERALLY giant and terrifying, and the show seems a little dated overall.
It's not a bad show at all, we just wouldn't recommend using a Fastpass+ on it, when there are far better shows and experiences at Hollywood Studios.
5. Star Wars: A Galaxy Far, Far Away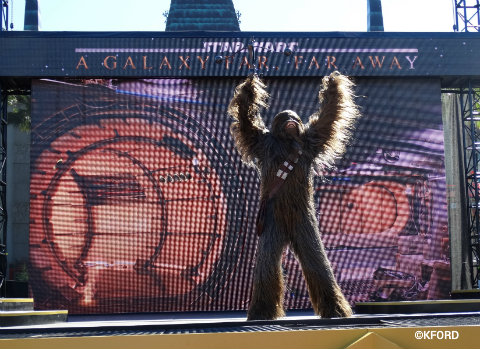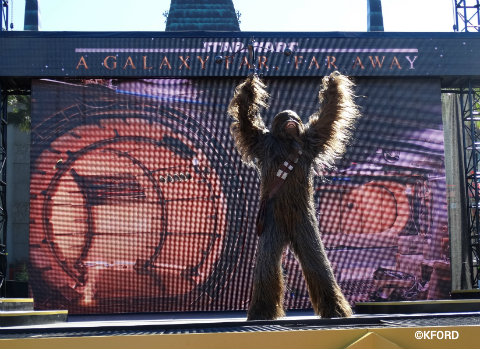 Star Wars: A Galaxy Far, Far Away is a great place to see a lot of your favorite Star Wars characters. It's just about the only place you'll see Boba Fett, C-3P0, and Darth Maul, to name a few.
But the show doesn't hit higher on our list for a few reasons. For starters, if you're not a Star Wars fan, you will likely not see the appeal. It's basically like a Star Wars Fashion Show with all of the characters. And second, it's outside during the day with no shade or seating. So, if you're a Star Wars fan intent on seeing it, be prepared to sweat!
4. For the First Time in Forever: A Frozen- Sing Along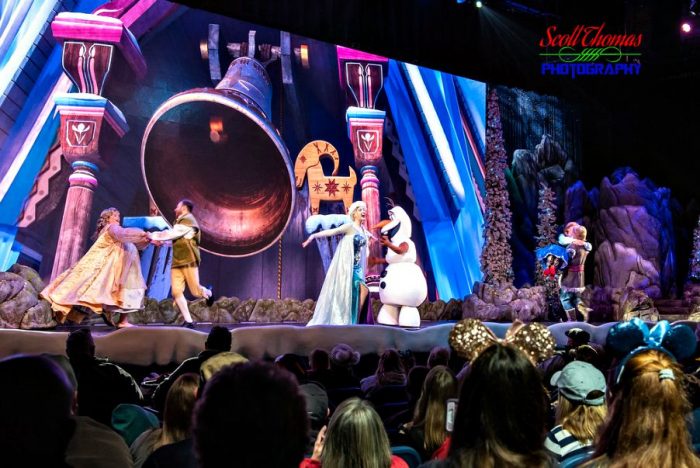 The Frozen Sing-along is DARLING.
The show mostly consists of two Arendelle Historians retelling their favorite story of the royal sisters, Anna and Elsa. And of course, they do it in song! Throughout the show, the movie's very popular music scenes are shown on a big screen, and you're encouraged to sing along! Loudly. Out loud! Don't worry, the words are on the screen too — as if you even need them.
Toward the end, you'll be joined by some famous Frozen friends. It's really cute, the historians are funny, you're sitting in air conditioning, and let's be honest, your kids (AND YOU) love Frozen. You just can't let it go. Win-win-win-win.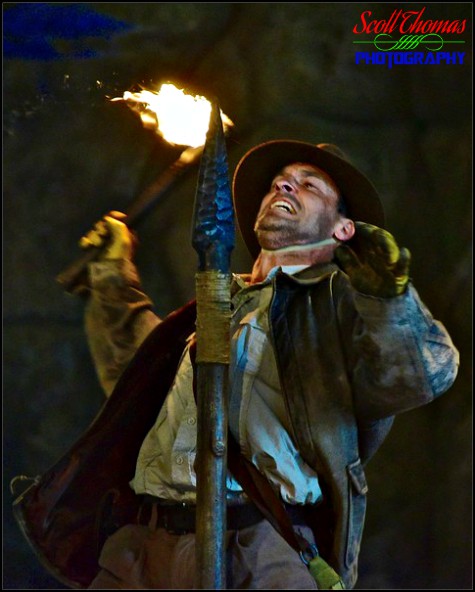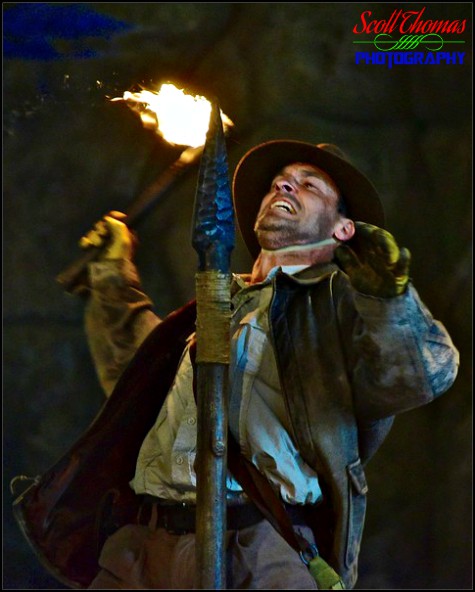 INDYYYYY!
Indiana Jones Epic Stunt Spectacular is an exciting show for the whole family. You aren't going to see anything like it at any of the other Walt Disney World parks. Even if you've never seen Indiana Jones (which… you should, like right now), you'll enjoy seeing how big Hollywood stunts come to life.
Right before your eyes, Indy will perform some of his most hair-raising maneuvers. This is a great show for every age in your party, which is why it lands so high on our list.
2. Beauty and the Beast – Live on Stage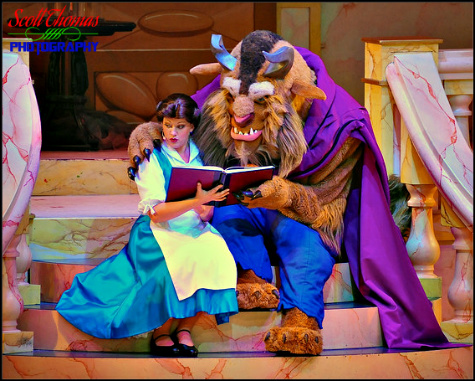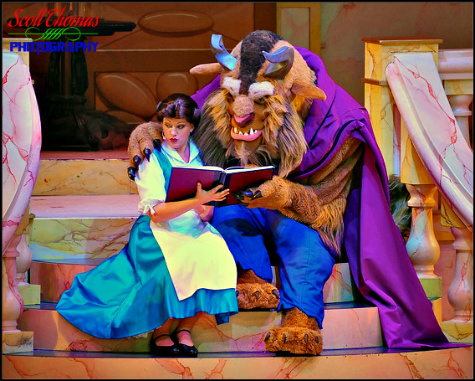 Beauty and the Beast is a Broadway-style show, shrunk down to theme park size. By condensing the story, but keeping the music, they are able to keep it to 30 minutes of fun.
Do you love the Beauty and the Beast soundtrack? Do you love sitting and being entertained? If you answered yes to both of these, then you will enjoy Beauty and the Beast. This show is a must-do (especially for those who love Belle), as it's classic Disney magic.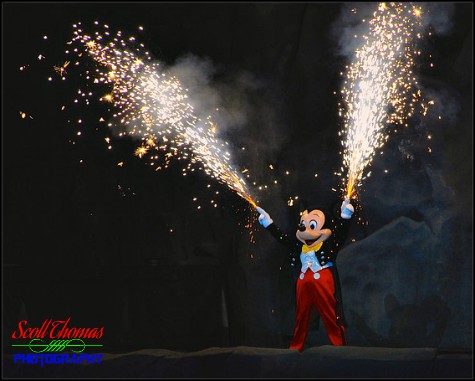 And the winner is… FANTASMIC! (By a long shot.)
Fantasmic! is a nighttime spectacular starring everyone's favorite mouse. Mickey's dream is brought to life — but watch out, some villains try and turn it into a nightmare!
Fantasmic! is quintessential Disney magic, and it is not only my favorite show at Hollywood Studios, it's my favorite nighttime show in all of Walt Disney World. This is an ABSOLUTE delight and must-do for the whole family.
Want to learn more about the shows at Hollywood Studios? I saw every single one in a single day! Watch the video here:
What is your favorite show at Hollywood Studios? Let us know in the comments!
Be sure to follow @allearsnet on Instagram and Twitter!
Click below to subscribe to the AllEars® newsletter so you don't miss any of the latest Disney news!