Saying that the Walt Disney Company is turning a profit is like saying that if you drop an object from a certain height, it will eventually hit the ground. Everyone knows Disney is making a pretty penny every financial quarter.
Lately, however, Disney's earnings aren't going up. They are going WAY up. (Read about the company's just-released third quarter earnings report here.)
The investment banking company Morgan Stanley predicts that Disney will double its earnings in the next four years with stocks rising from $6.50 per share next year to somewhere between $11-$12 in 2024. This year alone, Disney's stock has climbed almost 30 percent, according to a report from CNBC.
So what's driving this? Naturally, the answer lies mostly in the obvious. They have a lot of stuff that people want to see, own and do, and are willing to pay just about anything to have, see or experience it.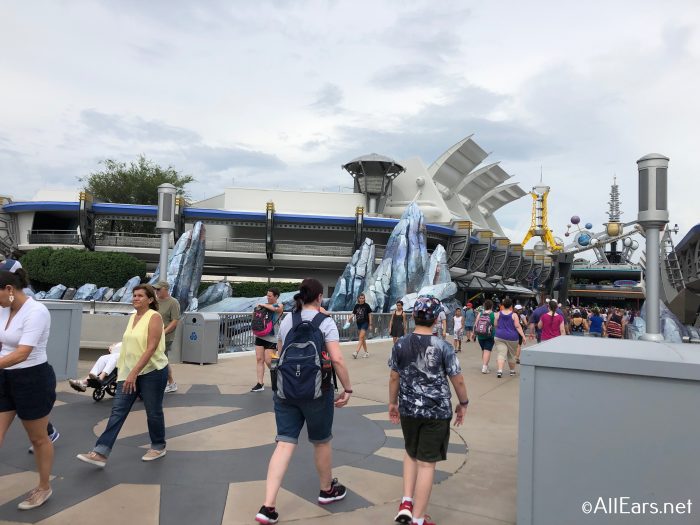 However, the earnings go well beyond the usual things you think of when you think of Disney: theme parks, animated movies, objects with Mickey Mouse's face or likeness on them. The Walt Disney Company owns some of the most popular movie, television and amusement park franchises. As the competition starts to dwindle, the company adapts to the ways people access and consume some of their most popular content properties.
"For Disney, it's just adjusting how consumers consume content," says Noah Kiedrowski, a financial analyst and founder of StockOptionsDad.com who's also contributed reports to INO.com. "Fewer people are sitting around watching cable networks and cable TV so it's going to be direct-to-consumer content and that's with live sports, Disney+ with Star Wars and the Disney and Pixar libraries."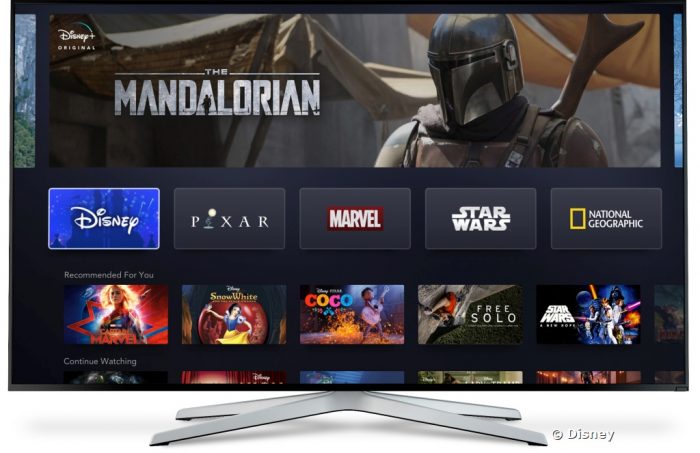 Disney was still on tap to be very profitable even before Morgan Stanley's latest analysis but the company still had some obstacles in its way. According to a SWOT (Strengths, Weaknesses, Opportunities and Threats) analysis compiled by MarketLine back in May, the Disney company's "large subscriber base and reach provide stability to the company's operations" and listed strengths such as its "extensive customer reach of Walt Disney's cable networks," "a portfolio of strong brands" and its "diversified entertainment business."
The same analysis also listed possible threats to the company's bottom line such as "intense competition" and "changing consumer tastes."
The easiest way to control competition and avoid the fickle, changing tastes of audiences is to dwindle the field for competition and diversify the content to reach a wider audience. Scott Kushman, a media consultant who's worked for networks like A&E and streaming media channels like Go90, says Disney has been doing both with its media absorption of 20th Century Fox, the Marvel Comics brand and the streaming channel Hulu and new offerings like the highly anticipated Disney+ streaming service.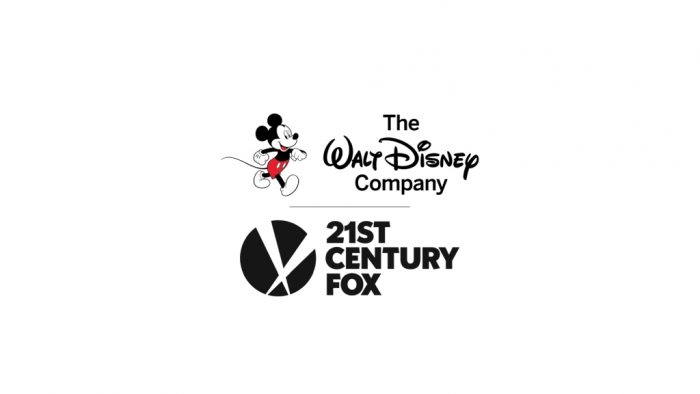 "With Disney+, it's their own version of Netflix," Kushman says. "The assumption is that almost the whole category of everything Disney's created will be available on the platform 24/7, including Disney movies, Disney Channel shows, the Marvel movies. Every one of their properties is going to be on the platform supposedly."
Of course, Disney's TV ownership extends well beyond just the channels and movies with "Disney" in the name. The company also owns ABC, ESPN, Fox including FX and all the regional Fox Sports networks, Freeform and the A&E networks that include Lifetime and the History Channel, along with all of each networks' many subsidiary and spinoffs channels. These channels operate 24-hours a day with nearly 900 million subscribers in more than 160 countries and territories in the world.
Kushman says owning so much of the TV viewership not only ensures a massive audience but it can also keep the costs of maintaining the operations and productions low by "keeping everything in house."
Customers' shift to online streaming services and "cutting the cord" from traditional cable television delivery companies also works to Disney's favor since they also own Hulu and are planning to launch their own streaming service.
"They made some changes to their business model and they are finally starting to pay off," Kiedrowski says. "They are becoming a more legit competitor to Netflix with Hulu and it's going to be a very competitive landscape."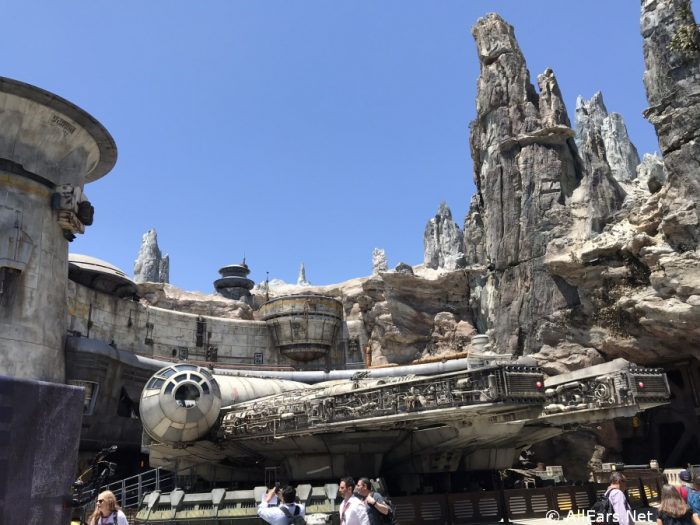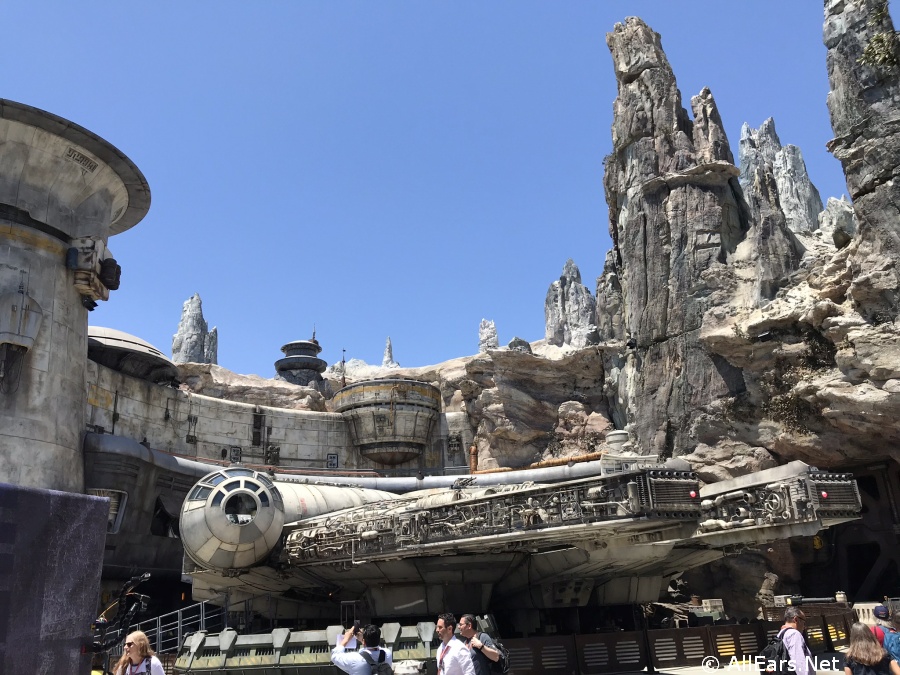 Even the parks are adapting to new audiences with the addition of attractions like the Star Wars: Galaxy Edge's sections in Disneyland and Walt Disney World and the build-outs happening at Shanghai Disneyland. These additions not only generate massive word of mouth, but can also attract older park-goers. This new customer base also has the money to pay the parks' higher prices for admission, lodging, parking, food and drinks and merchandise.
"Their parks and resorts have been on absolute fire," Kiedrowski says. "They have huge pricing power when it comes to the theme parks. They've had surging prices and gone from expensive to super expensive and they can do that because the people want the Disney experience."
The purchases that Disney made are also starting to turn a hefty price even from the billion dollar price tags they paid to acquire them. According to Statisa, Disney owns the two highest-grossing film franchises of all time: the Marvel Cinematic Universe at around $19 billion and the Star Wars film franchise at just under $10 billion in worldwide box office revenues as of March of this year. That's on top of the massive returns for merchandising from video games, toys, clothes and collectibles, licensing for both TV and movie streaming services (or they used to until Disney decided to go rogue in the streaming business) and at least a dozen other facets.
"A lot of people upgraded to stocks over the last year because they're starting to see how the company is moving away from their traditional business model to new technology," Kiedrowski says. "People are finally starting to see the turn."
Kushman says Disney's move in the streaming markets will just drive their profitability even higher while lowering Netflix's worth. The lack of Disney-owned content on Netflix's platform means that Netflix will have to make up the difference with more content and productions. Those productions could become anchors that drag the company down if Netflix can't produce enough hits on the level of shows like Stranger Things, BoJack Horseman and Orange is the New Black, the later of which just came to an end after seven seasons.
Disney's strategy may already be in the works. Netflix poses a single-day value loss of $17 billion and a 10 percent stock value loss after the company actually lost subscribers for the first time in the company's history, according to the Hollywood Reporter.
"The way I see the cards falling is they're going to put pressure on Netflix and since they bought the rest of Hulu, they could just lump [Disney+] into Hulu so there's no competition," Kushman says. "Netflix's going to just burn the rest of its cash reserve and then Disney may swoop in and buy Netflix. I don't know why [Disney] didn't just pull out the checkbook and say, 'I'm going to buy the top streaming service now.'"
Are you interested in reading more about Disney's bottom line and how the company makes its money? Let us know in the comments below.
Be sure to follow @allearsnet on Facebook, Instagram and Twitter!
Check out our YouTube Channel for reviews, news, information and more!
Click below to subscribe to the AllEars® newsletter so you don't miss any of the latest Disney news!