When you're traveling to Walt Disney World with kids in tow, it's hard to imagine they could ever be bored or need a different kind of stimulation than exhilarating rides and energetic shows, but the fact is, sometimes they do. We've got the most fun hands-on activities for little ones in Disney World — and you just might find these simple activities make some of your best memories, too!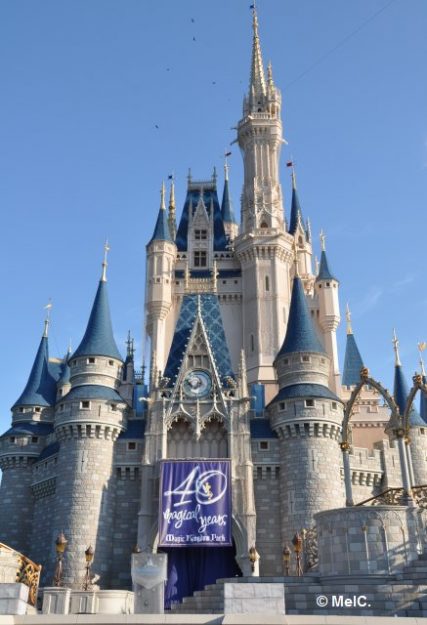 Kidcot Fun Stops — Epcot
If you're determined to make your way around the World in a mile or so, Epcot's World Showcase is the place to go. But even though the architecture, food, and culture of the nations' pavilions in World Showcase is a blast for most adults, a lot of kids' find them… less interesting.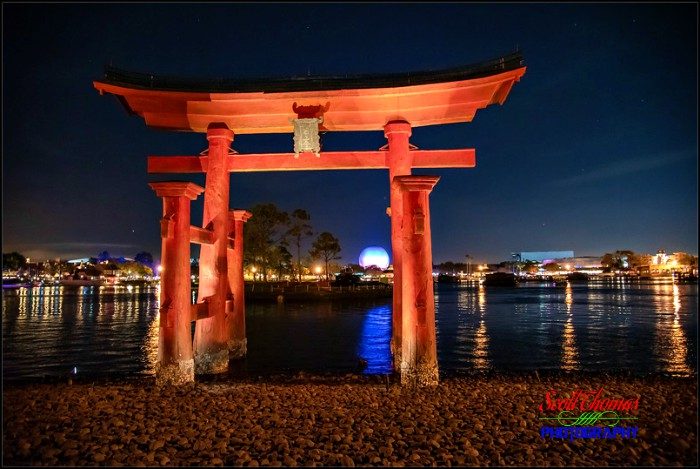 For these moments, Disney created Kidcot Fun Stops. Located in every pavilion in World Showcase, Kidcot Fun Stops provide craft materials (usually markers, crayons, and activity cards — click here to read about the experience's new sponsor!) and a cultural representative to entertain (and maybe even educate!) your little ones!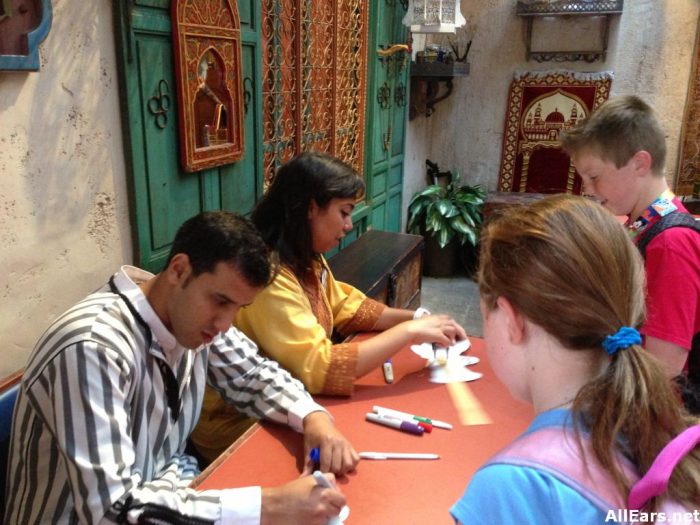 The Kidcot Fun Stops are a great way to engage kids in each nation, and once they've circumnavigated the globe (Epcot style!), they'll have a personal memento from every country they visited!
The Boneyard — Disney's Animal Kingdom
Got a budding paleontologist in your herd? Head to The Boneyard in Disney's Animal Kingdom for slides, climbing activities, and fossils!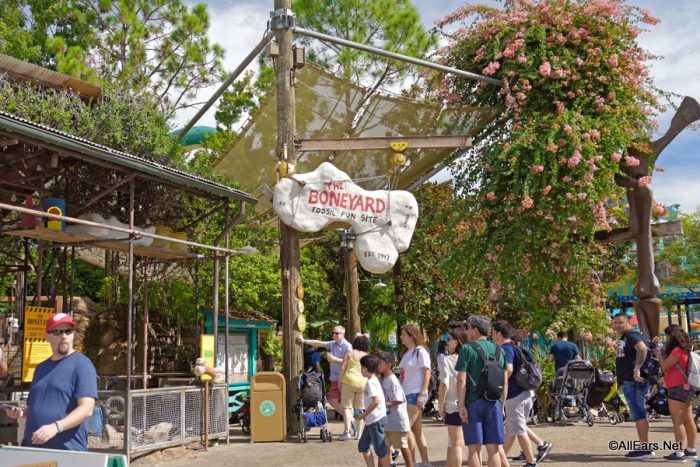 You might find your kiddos are absorbed in the playground area of The Boneyard, but definitely don't miss the dig site! You'll find it up a level and across a bridge, but it's worth the adventure because once you're there, you'll find a large sandbox (note that sand is not playground or beach sand — it's a little heftier and so won't billow and blow in the wind like typical sandbox sand), shovels, buckets, and… a dinosaur! Well, its bones, at least!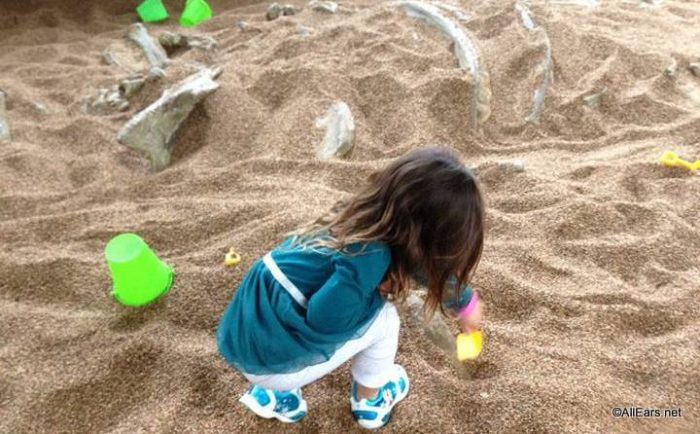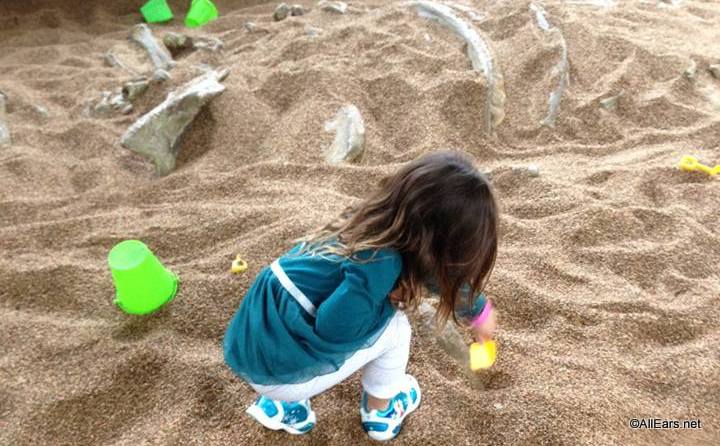 Behind the Seeds Tour — Epcot
If your little one is a budding gardener, check out the Behind the Seeds Tour in Epcot's Living With the Land! This hour-long tour takes participants inside four greenhouses and a fish farm — all of which are part of the Living With the Land attraction!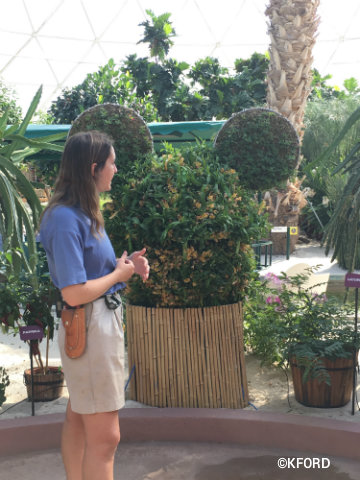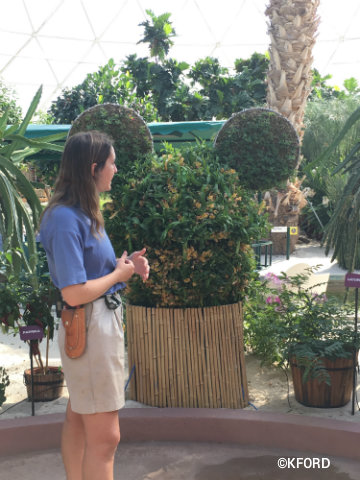 Kids from  preschoolers up are invited to participate (accompanied by a grown-up, of course), and the tour brings you up close and personal with fish, plants, and helpful insects! Typically the tour ends with the release of lady bugs used in the greenhouses to naturally control pests! And as tours go, Behind the Seeds is relatively expensive at $20 for kids and $25 for adults.
Enchanted Tales with Belle — Magic Kingdom
When it's time for your drama king or queen to get into one of Disney World's many shows, head to Enchanted Tales with Belle! This interactive show allows kids from the audience to take on characters in the show!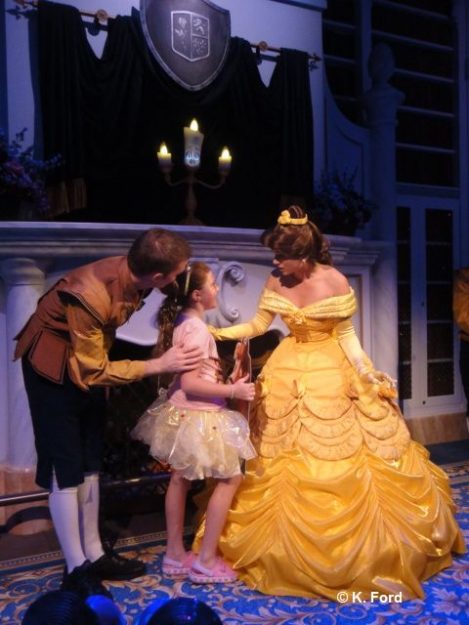 Give a bellowing roar as the Beast, pour on the sweetness as Mrs. Potts, or serve the princess as a knight: whatever role your little one takes on, he or she will soon find out what it's like to be part of the action!
Rafiki's Planet Watch — Disney's Animal Kingdom
Rafiki's Planet Watch is a leisurely train ride away from the Harambe Train Station in Animal Kingdom's African village, and it provides loads of opportunities for your kiddos to get involved! The new Animation Experience allows guests of all ages to learn how to draw a Disney character!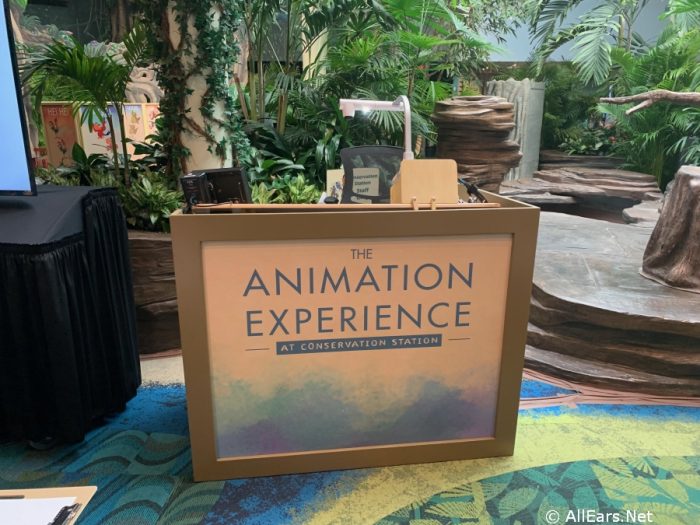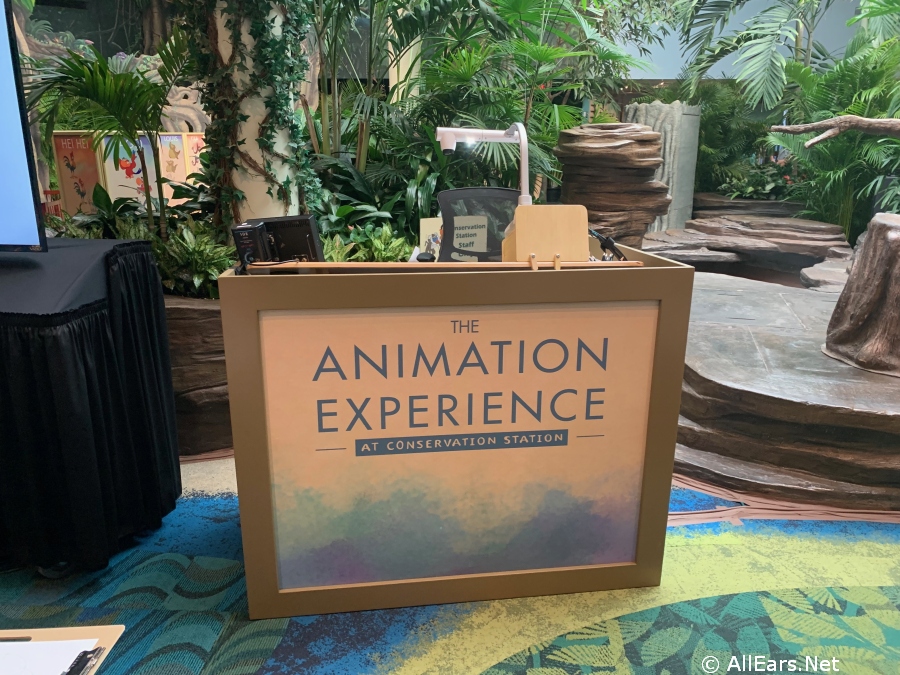 After instruction from a trained cast member, every member of the family will come away with a one-of-a-kind souvenir: a character drawing of their very own!
Outside, the Affection Section lets kids get up close and personal with goats, pigs, sheep, donkeys, and cows! Now that's some hands-on fun you won't find anywhere else in Walt Disney World!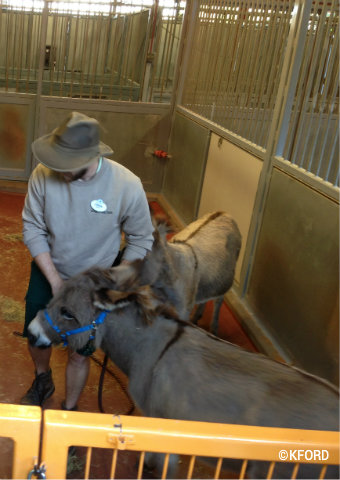 ImageWorks — Epcot
At the end of Journey into Imagination with Figment in Epcot's Future World, you're not just rewarded with a catchy earbug (imAAAAAAginAAAAtion, imAAAAAginAAAAAtion!), you're also in for some hands-on fun in ImageWorks!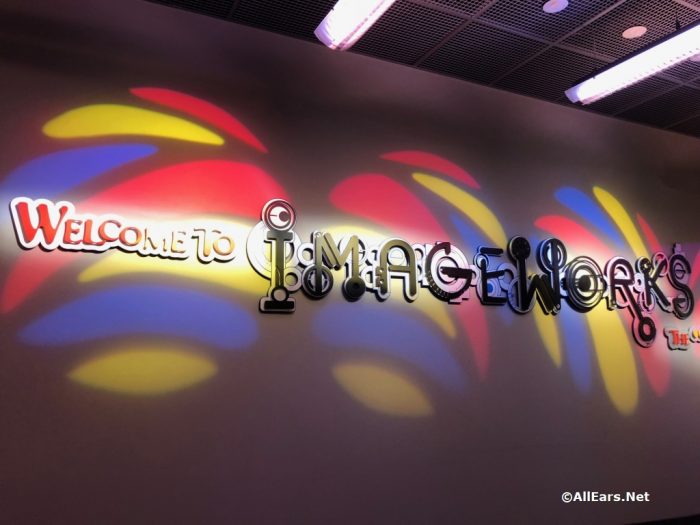 This noisy, colorful space is part gift shop, part activities including Stepping Tones (pads on the floor make sounds when kids jump or step on them) and Figment's Melody Maker (where kids of all ages can make music just by waving their arms).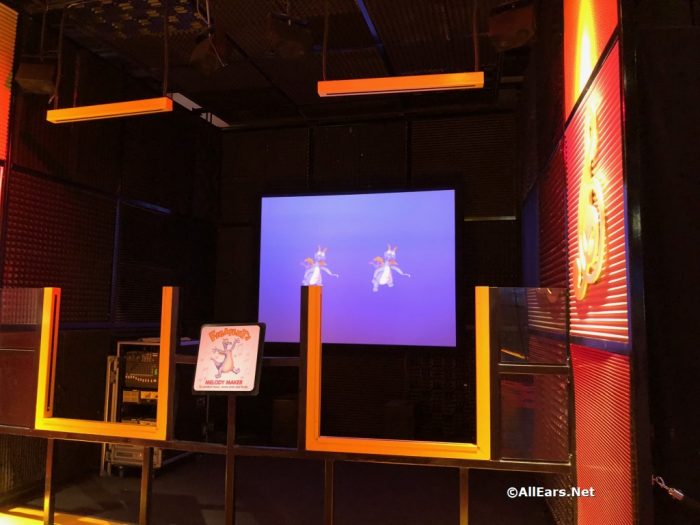 Although it might be tempting to stroll on through ImageWorks on your way to the next attraction, letting the kids get in some hands-on play is a fun diversion!
Wilderness Explorers — Disney's Animal Kingdom
Find adventure in Disney's Animal Kingdom as kids (and kids at heart) become Wilderness Explorers in the tone of Russell from Up! This interactive activity gives participants the opportunity to collect badges and learn about conservation and animal facts!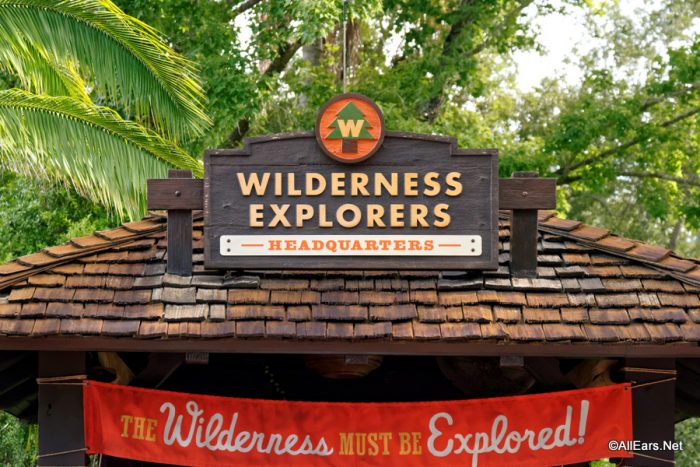 At present, there are 31 badges to collect — but you don't have to worry about getting them all in one visit. Your kiddos can bring their book back on your next trip!
Homemade Activities — Various
Finally, if you want to bring some of the magic home with you, you can create activities of your own! Have your kiddos take photos from their perspectives, then create a photobook when you get back home! If your kids love a good scavenger hunt, create one for your Resort or the Parks — and offer a prize at the end! Want to get your kids writing or drawing? Have them keep a trip journal where they describe the things the saw, ate, and did! You might even have them rank each item in the journal from 1-5, then compare with future journals as they grow up!
No matter what hands-on, interactive activities you add to your trip, each is an opportunity to create new, lasting memories (and add a little extra fun!).
Don't forget to visit our Rate and Review section to read other AllEars.Net readers' thoughts, or to leave your own comments!
Be sure to follow us on Facebook, Twitter and Instagram !
What are your favorite activities to do while at Walt Disney World? Do you stick to rides and attractions, or do you include some of these additional experiences? Let us know in the comments! 
Check out our YouTube Channel for reviews, news, information and more!
Click below to subscribe to the AllEars® newsletter so you don't miss any of the latest Disney news!