Disney World's 50th Anniversary is almost over.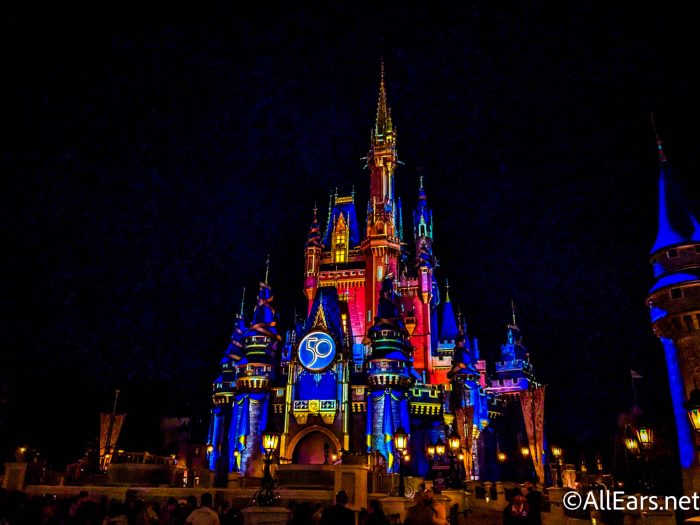 We've tried so many new snacks during this celebration, and we've loved seeing the special shows introduced as well. But March 31st will be the last day for the festivities. And now that the celebration is coming to an end, some of these special additions are going away. But we wanted to remind you that one of the very BEST things to have come out of the 50th Anniversary actually won't be going away!
As part of the 50th Anniversary, Disney World's park icons got NEW nighttime looks. This is called the "Beacon of Magic" effect. Each night, most of the park icons "transform" into a Beacon of Magic with special lights or projections. And at the end of the 50th Anniversary, we expect that many of these special nighttime effects could go away…but one will NOT!
Back in 2021 (yes, that feels like a century ago), Disney revealed that as part of the 50th Anniversary, one park icon would get a PERMANENT new look. Over at EPCOT, the 50th Anniversary and Beacons of Magic effect led to the installation of tons of lights on Spaceship Earth. Those lights are used to create special designs at night, and sometimes the designs, colors, and overall show have been adjusted to fit different seasons or festivals.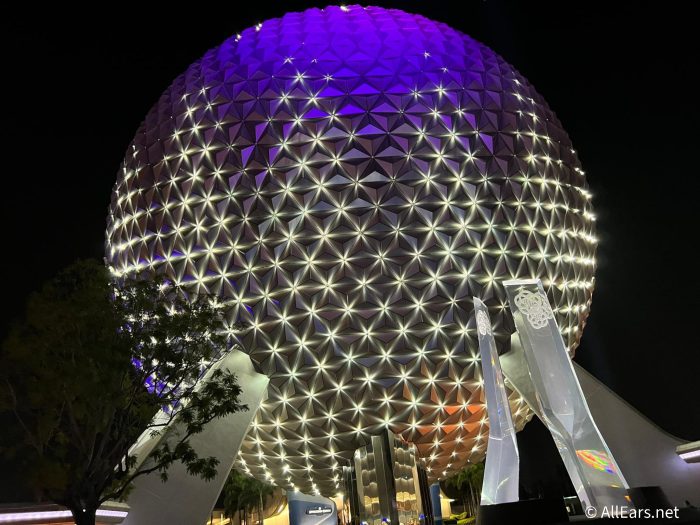 Again, Disney made this announcement about the permanent change to Spaceship Earth back in 2021 but since that was YEARS ago, it's something you may have totally forgotten by now. And with the 50th Anniversary ending, you may have wondered if it would be disappearing. But rest assured that it is sticking around, at least not for now.
Of course, things can and do change in Disney World so there's no telling what the future may hold. But for now, you can look forward to enjoying that gorgeous light display on Spaceship Earth even after the 50th Anniversary has ended.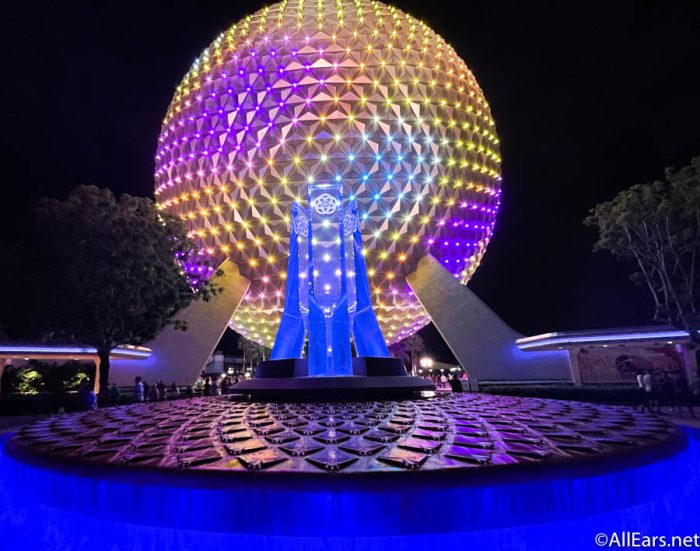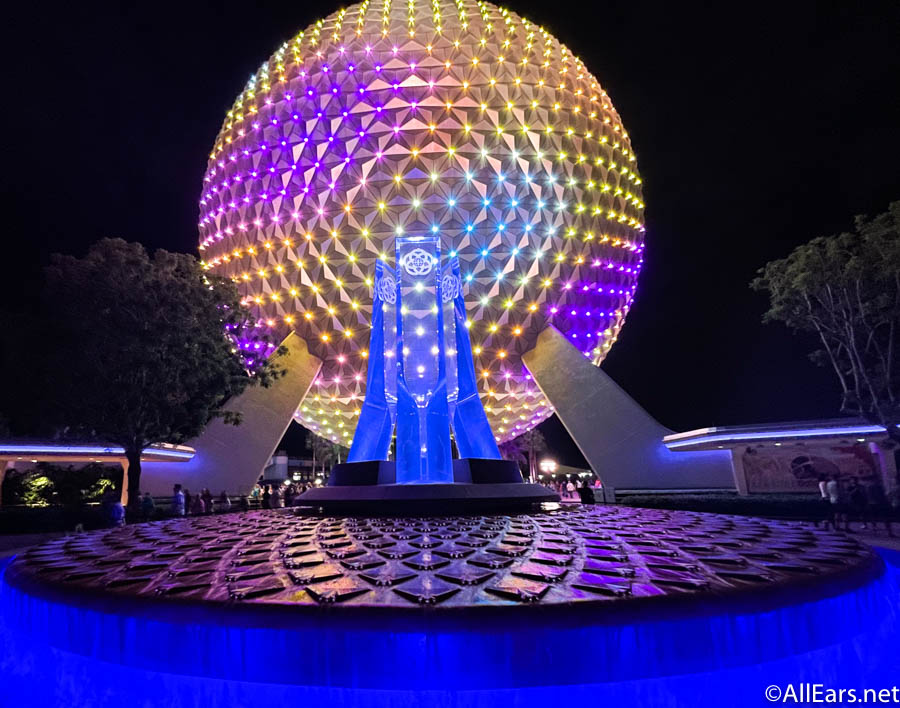 In fact, Disney has announced that guests will be able to watch "Spaceship Earth illuminate the evenings with a special lighting design" later this year once EPCOT becomes the "host" for the Disney100 celebration at Walt Disney World Resort. We'll be interested to see if that means the lighting effects will be changed to a 100th Anniversary-specific design — it's possible!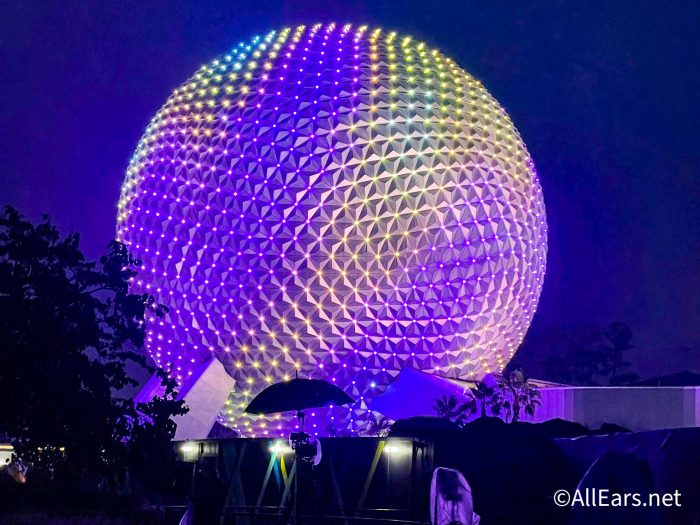 While this feature might be sticking around, other things are changing at EPCOT. Harmonious will be going away soon and will be replaced temporarily with EPCOT Forever. Later this year, a brand NEW fireworks show will debut in EPCOT. To learn more about other changes coming to EPCOT, click here.
As always, stay tuned to AllEars for all the latest Disney news!
Are you excited that this show is sticking around? Tell us in the comments!