Walt Disney World's 50th Anniversary: The World's Most Magical Celebration
Beginning October 1, 2021, Walt Disney World celebrates its 50th anniversary. This 18-month party is called the World's Most Magical Celebration, and it's shaping up to be a fabulous time!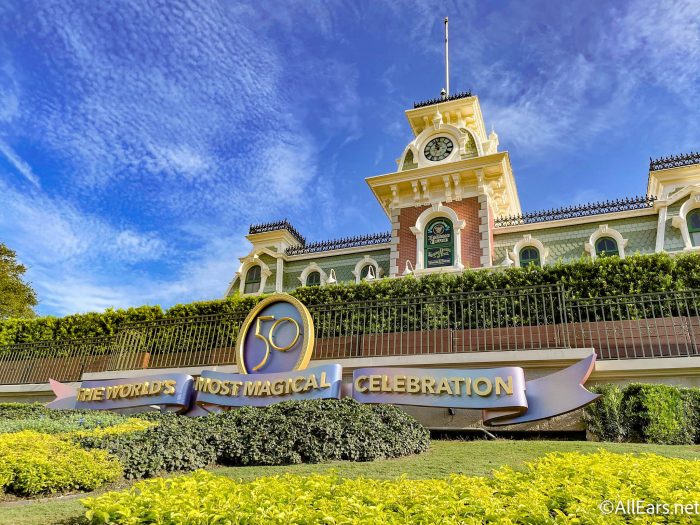 We're sharing everything about this once-in-a-Disney Park's-lifetime event so you can plan to join in the fun! Whether you're admiring the beautiful new decor, waving at your favorite characters in their anniversary finest, or digging into a celebratory treat, it's time to celebrate half a century of magic!
Decor & Costumes
EARidescence — Ongoing
The big color story of the World's Most Magical Celebration is iridescence — or rather EARidescence! From massive Cinderella Castle makeovers to character costumes and from Mickey ears to munchies, guests can see EARidescence everywhere!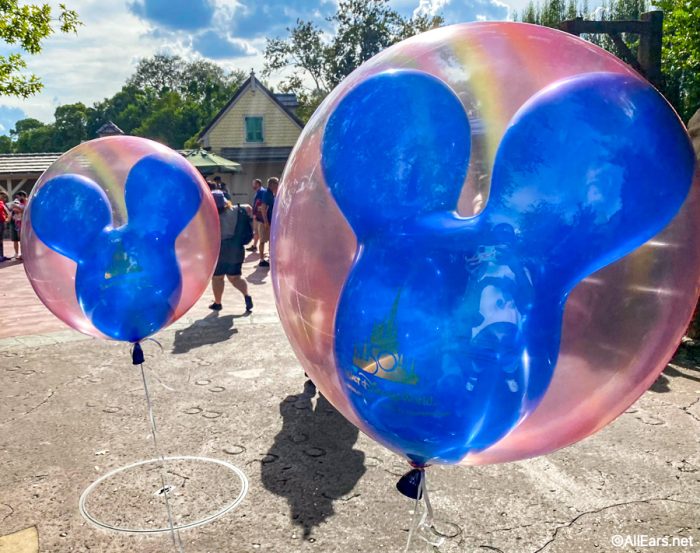 Cinderella Castle — Ongoing
Cinderella Castle has had one of the biggest transformations as the World gets ready for its Most Magical Celebration. Since 2020, guests have seen anniversary details appear on the exterior of the Castle, bringing it a sheen and style that kicks the glam up a few notches!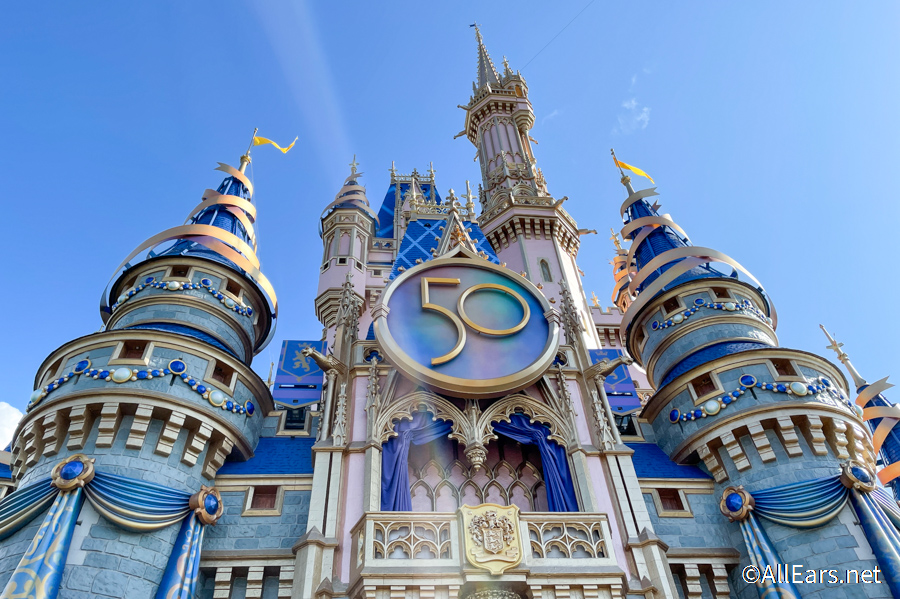 The Castle structure itself received a bit of a pink tone on the upper portion, the trim was painted gold, and the blue turrets are now a more royal shade. The color contrast is stark, but paired with lots of blue and gold swag and an enormous, EARidescent 50 emblem, it's a statement centerpiece for an iconic celebration.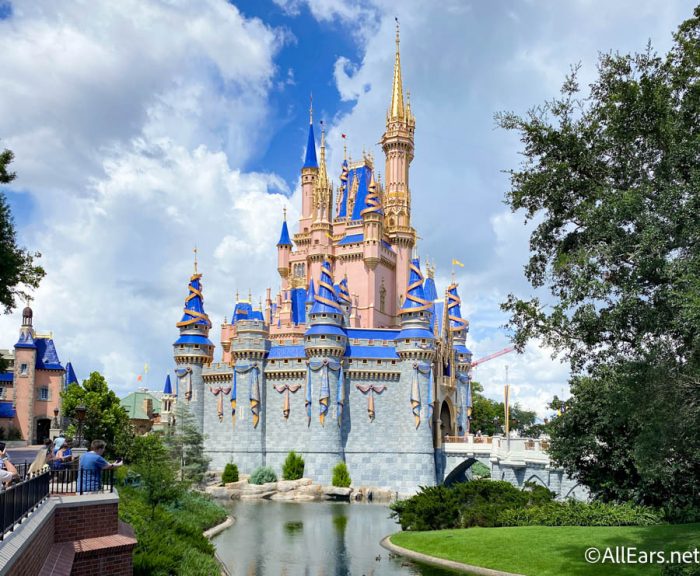 Beacons of Magic — October 1, 2021
In fact, all of the Park icons have received a bit of an upgrade as they became Beacons of Magic when the anniversary celebration began on October 1.
EPCOT began lighting up the night in late-September with "a first-of-its-kind programmable LED lighting system" on Spaceship Earth that Imagineer Zach Riddley shared was invented by Disney Imagineers. Seeing the lighting effect in person is truly magical.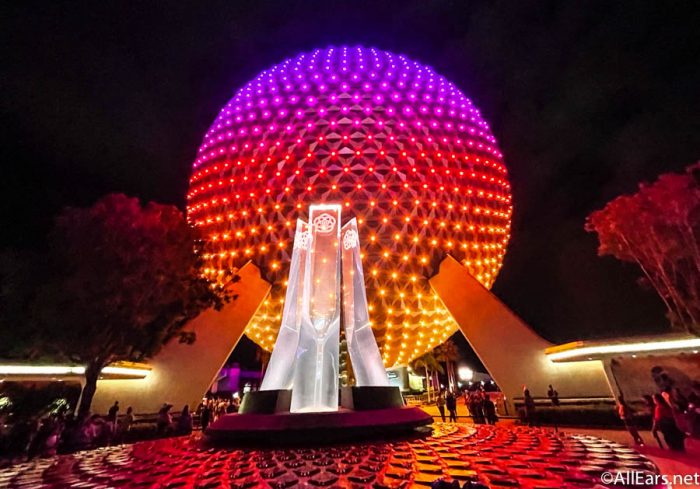 These pinpoints of light bring the Park icon to life along with projections that "[explore] visual poetry" inspired by "the mystery and and wonder of our universe" (thezachriddley).
Click here to see
Spaceship Earth as a Beacon of Magic

!

Magic Kingdom's Cinderella Castle gets glam with new projections that bring color and dimension to the new decor that's already decking out the Castle exterior. The brilliant lighting brings a radiant new contrast to this familiar icon.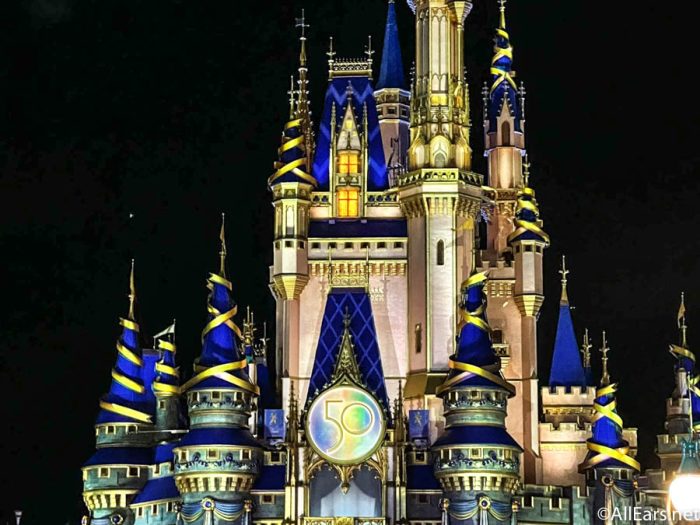 Over at Disney's Hollywood Studios, the Hollywood Tower of Terror serves as the focal point, with projections that incorporate the colors seen on the other Park icons as well: shades of pink, purple, blue, and gold. In reality, these projections give new, colorful life to the Hollywood Tower Hotel.
Click here to
see the Tower of Terror Beacon of Magic

!

Finally, the Tree of Life at Animal Kingdom glows with points of light among the branches and projections on the animal carvings that circle the trunk. In an already magical Park, this Beacon achieves a new level of beauty.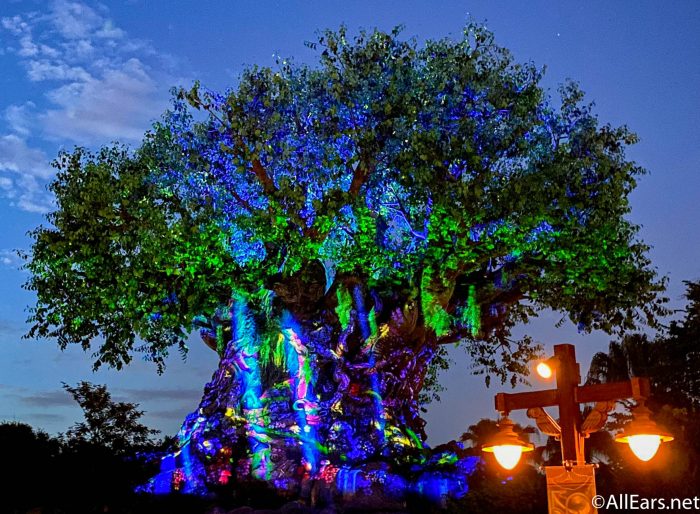 Click here to
see the Tree of Life at night as a Beacon of Magic

!
Click here for
photos and videos of ALL FOUR Beacons of Magic

!
Fab 50 Golden Sculptures — September 2021
Beginning in September 2021, guests have been able to spot the Fab 50 memorable Disney characters as golden statues throughout all four Parks.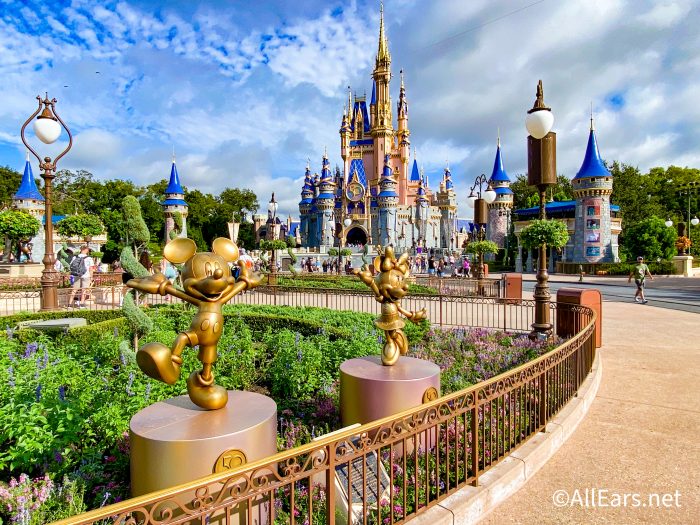 In fact, Mickey and Minnie are holding court in the hub near Cinderella Castle. But to spot all 50 characters — which include classics like Orange Bird and Lady and the Tramp and new additions like Joe Gardner from Soul — you'll have to explore all four theme parks — and we've got a guide for that!
Monorail Enhancements — September 29, 2021
On September 29, Disney debuted an enhancement to the Monorail. Each train is lit from below with lights that match the color theme of the Monorail itself! Such a fun detail.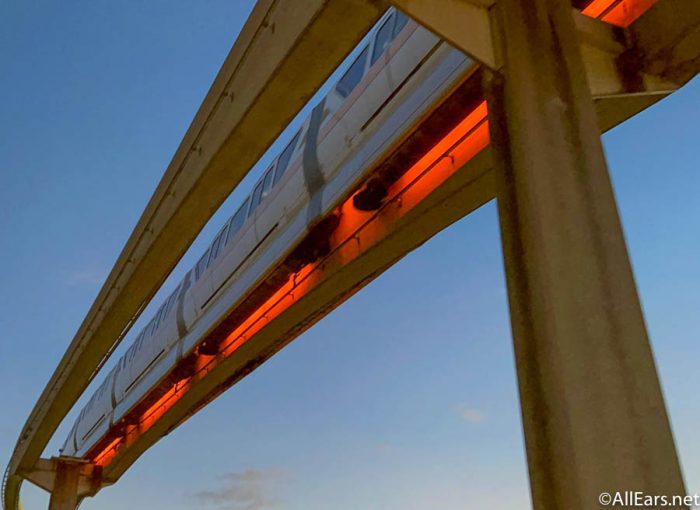 Click here to
check out this new Monorail enhancement

!
Character Costumes — October 1, 2021
If you're going to the World's Most Magical Celebration, you've gotta be dressed for the occasion, and Mickey and Minnie are the perfect hosts — in EARidescent ensembles, of course! This shimmery style can be seen being worn by characters throughout the celebration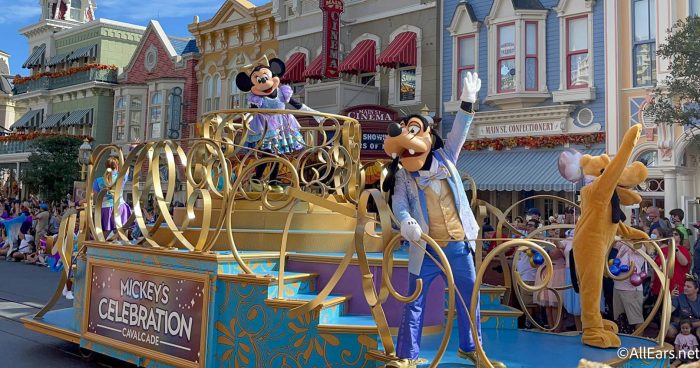 Cast Member Nametags — Fall 2021
Cast Members are essential to the success of the World's Most Magical Celebration, and they're sporting some bling-y new nametags to celebrate!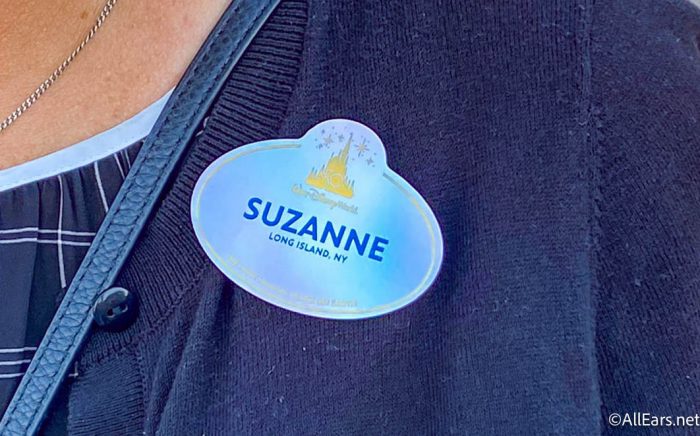 The gold-edged tags have an EARidescent coloration (of course!) and showcase Cinderella Castle with a 50 front and center.
EPCOT's New Neighborhoods
While not strictly speaking decor, EPCOT has taken a huge step forward in its transformation. As of October 1, 2021, Future World has been renamed; now, it's three neighborhoods called World Discovery, World Celebration, and World Nature! For the first time, these new names have appeared on the Park map!
Guests will also see the names used on wait time screens in the Park as they navigate the still-evolving spaces of Worlds Celebration, Discovery, Showcase, and Nature.
Attractions & Dining
Remy's Ratatouille Adventure — October 1, 2021
Cast Member and Annual Passholder previews have given us a peek into EPCOT's newest attraction, but Remy's Ratatouille Adventure officially opened to the World on October 1 — EPCOT's 39th birthday!
The so-called 4D attraction uses trackless ride vehicles, impressive on-screen action, and a larger-than-life ride-through to shrink riders to the size of rats and send them on a pint-sized adventure through Gusteau's kitchen.
La Creperie de Paris — October 1, 2021
When you're done working up an appetite on Remy's Ratatouille Adventure, you won't have to go far to get a bite to eat. La Creperie de Paris also opened on October 1!
This combination Table Service and Quick Service restaurant offers a menu of galettes (buckwheat crepes typically served with savory fillings) and crepes (many filled with indulgent sweet flavors) to give you the boost you need to explore the rest of the 50th celebration!
Anniversary Eats — October 1, 2021
Throughout the Parks and Resorts, anniversary-themed treats and dining collectibles started appearing October 1, 2021. Food and drinks include "theme park classics and some of Walt Disney's favorite items."
Disney says 150+ new items will be available throughout the 18-month-long celebration, including an EARidescent Croissant Donut (found at EPCOT), Cheese Fries with Walt's Chili (at Animal Kingdom), and the Magical Beacon Cocktail (at select Table Service spots property-wide)!
Guests can also buy themed collectibles with a food twist, like popcorn buckets, sippers, and mugs!
Want to

see over 150 anniversary bites and beverages

coming to the Parks and Resorts? Click here! 
Entertainment and Nighttime Spectaculars
Disney Enchantment — October 1, 2021
At Magic Kingdom, a brand new nighttime spectacular lights up not just Cinderella Castle but also Main Street, U.S.A., as well!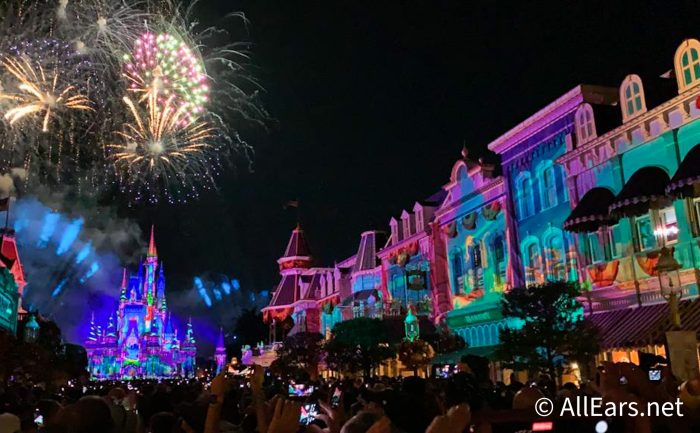 Disney Enchantment features a stunning fireworks show and precise projections that include the iconic Main Street for the first time ever!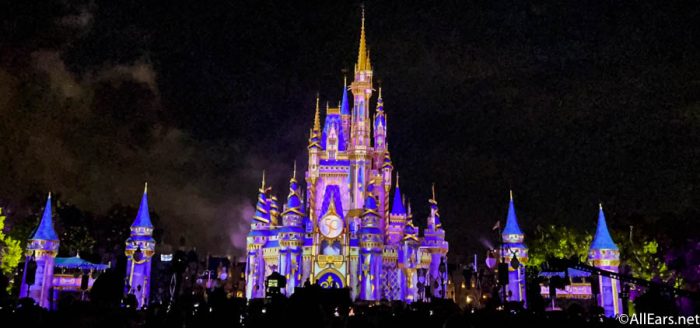 The show blasted off for the first time on October 1, 2021, "tak[ing] you on a journey filled with adventure, wonder and empowerment." Check out the opening night crowds at Magic Kingdom for Disney Enchantment!
Harmonious — September 29, 2021 (soft opening)/October 1, 2021 (official opening)
EPCOT's long-awaited nighttime spectacular replaces the temporary EPCOT Forever which replaced the beloved IllumiNations back in 2019. When Harmonious began with a soft opening on September 29, 2021, it officially began this new chapter in EPCOT's nighttime entertainment, which incorporates lasers; lighting enhancements; pyrotechnics; and massive floats for water effects, projections, and more.
Click here to
see Harmonious in action — with photos and video

!
Disney KiteTails — October 1, 2021
Animal Kingdom debuted KiteTails on September 29 for a soft open. This daytime show features Cast Members flying windcatchers and kites, all to the beat of popular Disney songs. But these aren't your average kites!
Massive kites of beloved characters like Simba, Baloo, Zazu, and King Louie bring colorful and dynamic energy to the show. Catch performances of KiteTails in the Discovery River Amphitheater. See these beautiful kites in action in the video below!
Click here to
see KiteTails photos and video

!
Mickey's Celebration Cavalcade — October 1, 2021
Cavalcades have become a joyful addition to the Parks, and during the World's Most Magical Celebration, Mickey's Celebration Cavalcade brings out Mickey, Minnie, and some of their closest friends — all in the fashionable EARidescent colors of the 50th!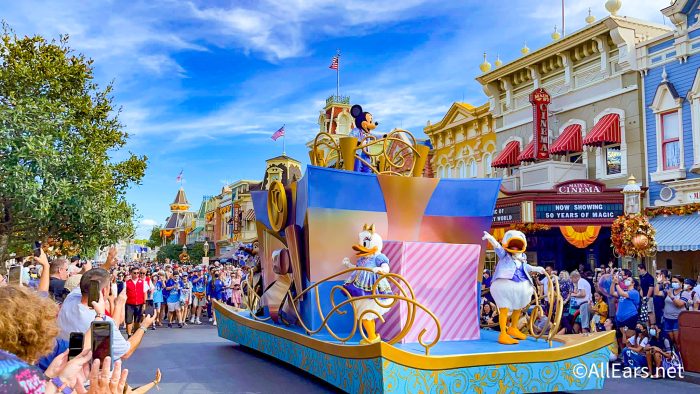 Character Appearances at the Resorts
Can't get enough characters? Keep your eyes peeled at your Walt Disney World Resort hotel, too! Characters will be making surprise appearances throughout the 50th anniversary celebration. They likely won't appear on a set schedule, but check with your front desk to see if they can give you a heads up on an impending visit!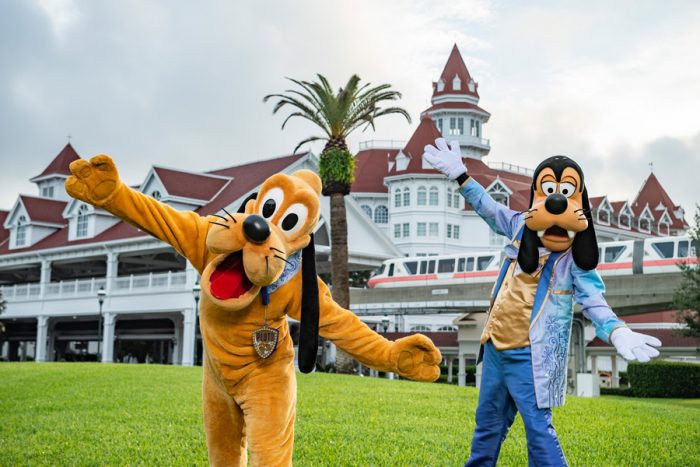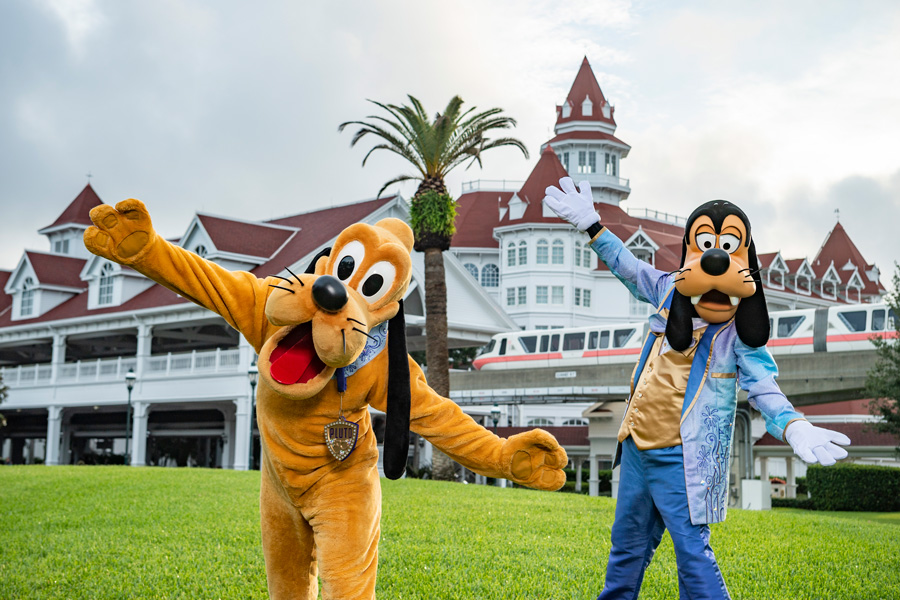 Click here to see
the fabulous bus that carries the characters in style

when they visit the Resorts!
"The Magic is Calling" Anthem
Disney films and Parks are nothing without the iconic music behind them, and that's no different for the 50th anniversary. Disney commissioned an anthem just for the celebration. The song is titled "The Magic is Calling", and it was created by platinum-selling songwriter and music producer Alana Da Fonseca in partnership with composer Emily Bear and singing sensation Journi.
Disney shared a small preview of the song in the video below:
Guests visiting the Parks during the World's Most Magical Celebration can hear "The Magic is Calling" during Beacons of Light transformations and as part of entertainment experiences like EPCOT's Voices of Liberty, Magic Kingdom's Dapper Dans, and Animal Kingdom's Discovery Island Drummers.
Electrical Water Pageant — Fall 2021
This beloved parade of brightly-lit floats traverses Seven Seas Lagoon and Bay Lake nightly, with guests watching from the Magic Kingdom-area Resorts.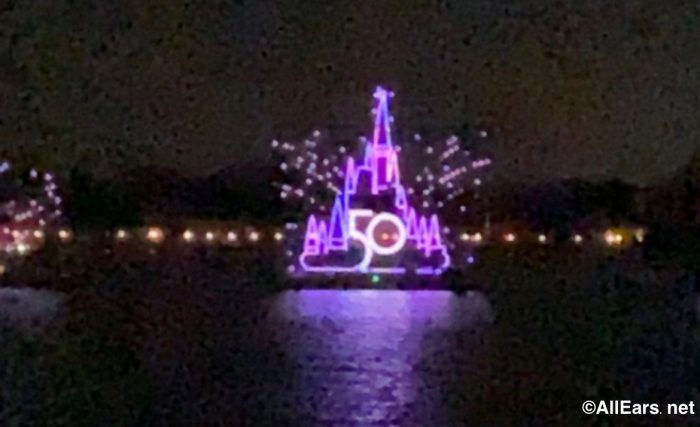 For the 50th, "the show will add new whimsy with a towering castle, swirling pixie dust and a version of …"The Magic Is Calling, recorded in the pageant's iconic electro-synth-magnetic sound." A lovely Cinderella Castle float has been added, bearing (of course) a bright 5-0.
Anniversary Merchandise
Why celebrate your 50th anniversary with one merchandise collection when you can celebrate with SIX collections?! Walt Disney World will stagger new merchandise collections throughout the fall, bringing both shimmery new "ear"idescent items as well as retro throwbacks.
Limited-Time Merchandise (August 12, 2021) — This must-have collection features limited-time items, perfect for guests who visit Walt Disney World Resort before the official 50th-anniversary festivities begin.
The Celebration Collection (early October 2021) — The Celebration Collection will include a wide-range of commemorative merchandise perfect for mixing and matching. The collection will feature accessories by Dooney and Bourke, festive headwear, fashionable t-shirts, and collectable 50th anniversary character plush.
The Disney Castle Collection (early October 2021) — Drawing inspiration from the iconic Cinderella Castle in Magic Kingdom Park, the Disney Castle Collection will feature ornaments, charms, castle-inspired attire, and a light-up 50th anniversary-edition Minnie Mouse ear headband.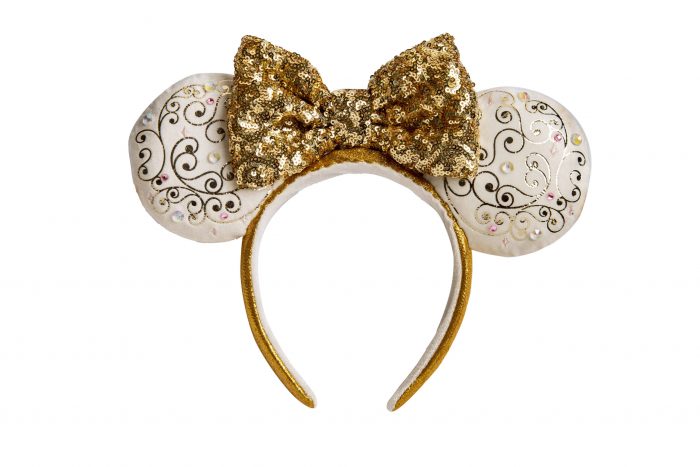 The Vault Collection Coming (begin releasing early October 2021) — The Vault Collection pays tribute to 50 years of Walt Disney World magic with retro-themed designs that include classic opening day favorites like the original Walt Disney World Mickey Mouse ear hat design, throwback T-shirt styles, and nostalgic accessories. Vault Collection items will be released throughout the 18-month long celebration.
The EARidescent Collection (releasing late October 2021) — In line with celebratory EARidescent décor coming to Walt Disney World during the 50th anniversary celebration, the EARidescent Collection will feature a shimmering array of themed fashions and accessories.
The Luxe Logo Collection (releasing November 2021) — On the horizon is the the Luxe Logo Collection that will make its debut in November. As the name implies, this collection will offer a range of upscale pieces for the Disney collector. Disney will release more information on this collection as its start date approaches.
Some merchandise has begun to appear on shelves, so be sure to keep your eyes peeled during your anniversary visit!