No matter where you're standing in the Disney parks, you can throw a stone and hit some kind of thoughtful Imagineering detail. Even the ground is filled with little touches that tell a story and immerse guests into the land.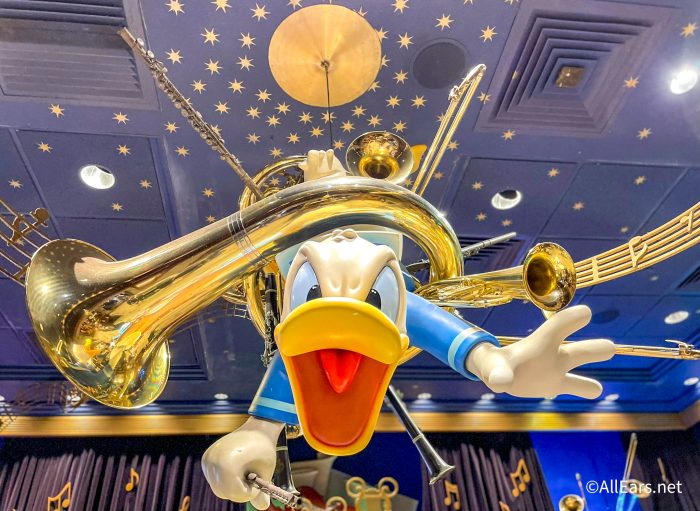 One of our favorite parts of going to Disney World is learning more about the little details the average guest might miss. No matter how many times we've visited the parks, we're still learning new things all the time. Think you know everything there is to know about Disney World? Keep reading!
Rafiki's Planet Watch
We'll start with a beloved hidden detail that can be found all over Disney World: hidden Mickeys! Disney Imagineers sometimes hide a little Mickey head in their work, like this hidden Mickey painted in a mural at Rafiki's Planet Watch in Disney's Animal Kingdom.
This mural actually has several more hidden Mickeys — take a look next time you're in Disney's Animal Kingdom!
Hollywood Brown Derby
In Disney's Hollywood Studios, the Hollywood Brown Derby Restaurant has a special guest book that celebrities sign when they dine in Disney World. Cast Members frequently flip and display different pages of the guest book, so you never know which page you might get to see during your visit!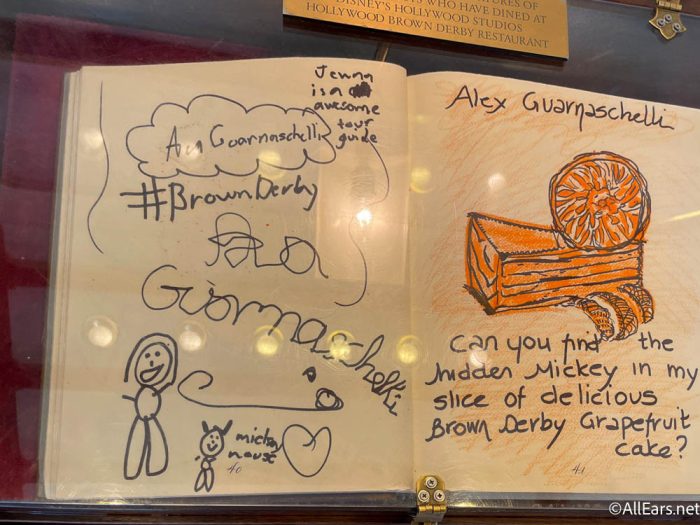 For example, one day we discovered this page, signed by celebrity chef Alex Guarnaschelli! Oh, and there's a hidden Mickey in there, too!
Norway Pavilion
Speaking of things that are hard to find, The Wandering Reindeer shop in the Norway pavilion has a little hidden troll hidden high above the merchandise. See if you can find him next time you're in EPCOT!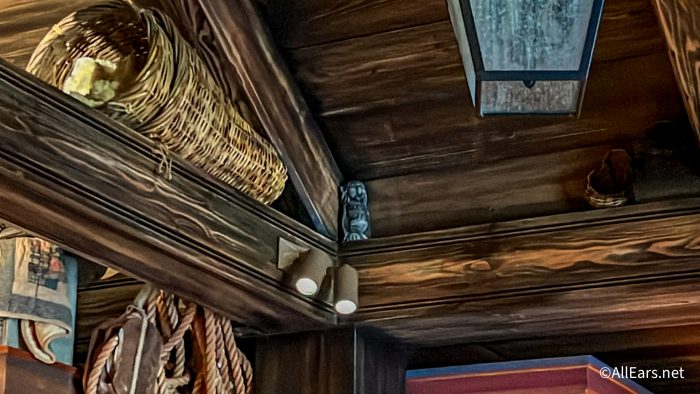 The Norway pavilion also has a larger troll known as "the forgetful troll," who has his own fun backstory! Legend has it that the troll comes to life at night, then turns back to stone when the sun comes up.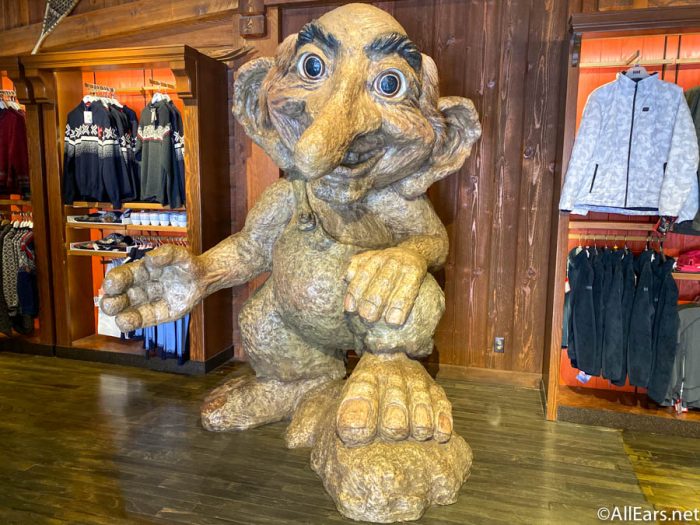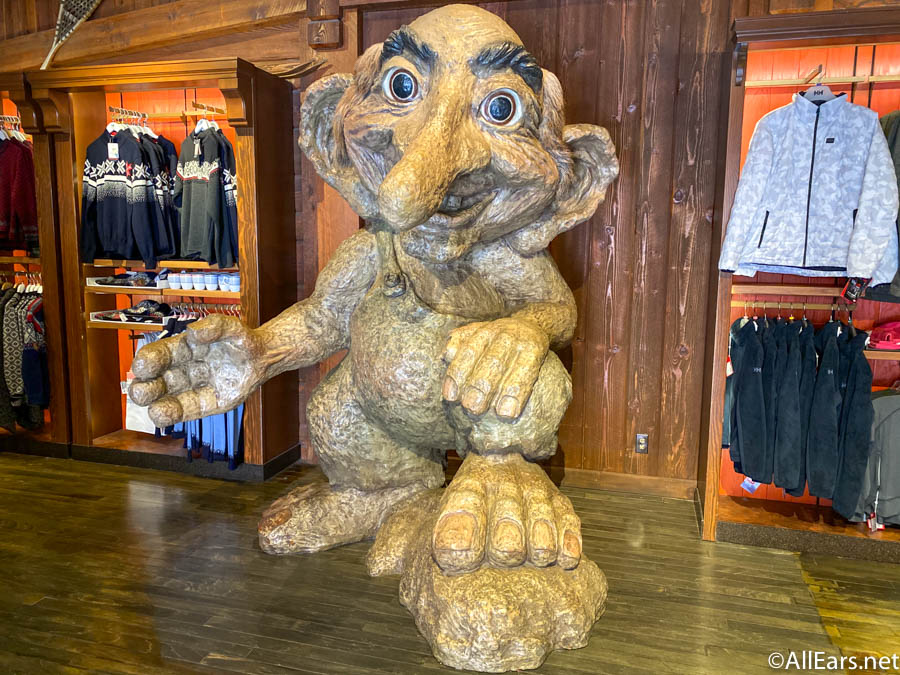 All those transformations make this guy a little forgetful, though — he doesn't remember anything when he wakes up, including his name! Luckily, the first family to get off of Frozen Ever After each day gets the chance to give him a name. If you want the chance to give him a name of your own, you'll need to wake up early and head right to Frozen Ever After!
Main Street, U.S.A.
Most people rush right by, but the Main Street Train Station is full of history and special details! Do you know about the Easter eggs hidden right below the Walt Disney World Railroad train?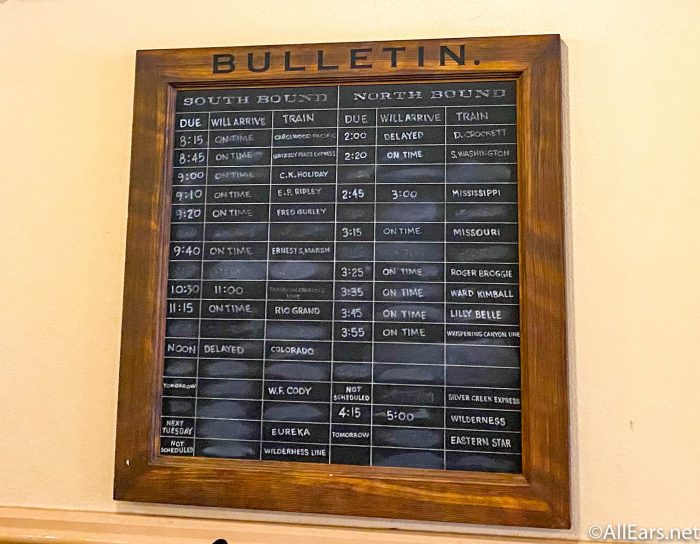 Take a look at the lower level of the Main Street Train Station in the Magic Kingdom. Among the many details in this area, you'll find an old bulletin board that is full of nods to Disney's past. On the south bound side, the Carolwood Pacific train is a reference to the miniature train Walt Disney created in his backyard. There are even some references to trains at Disney parks around the world!
Further down on Main Street, look up at the windows — you might recognize a name or two! Some of Disney's hardworking Imagineers and Cast Members have been honored with a window dedication (themed to the era, of course) so that their legacy lives on in the Magic Kingdom.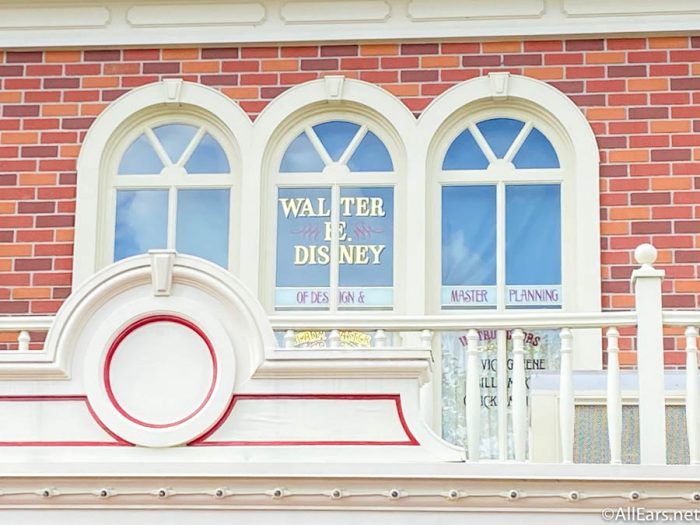 Although many of the windows honor Disney legends of the past, there are some new windows, too!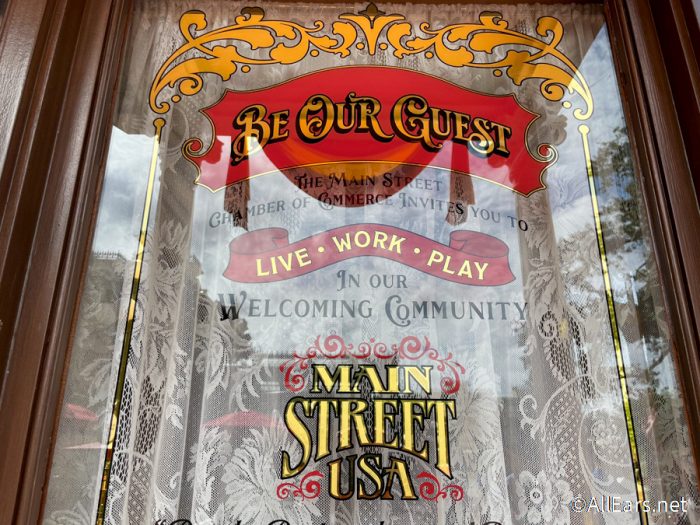 Take the window by the Main Street Chamber of Commerce, for example; the former president of Disney World and the current president of Disney Segment Development and Enrichment for Disney Parks, Experiences, and Products George A. Kalogridis received a special dedication that names him as the Ambassador of Main Street. Check it out next time you're in the Magic Kingdom!
Living with the Land
How many times have you been on Living with the Land in EPCOT? You may have passed by a little detail all those times without even noticing!
See that rooster on top of the mailbox in one of the beginning scenes of the attraction? He's sitting on a mailbox with #82 painted on the side, which is a reference to the year that EPCOT opened! Think about how different the park looked back then!
Disney's Hollywood Studios Park Entrance
When you first enter Disney's Hollywood Studios, there's a section of pavement stamped with a tribute to Mickey Mouse — and it doesn't involve any hidden Mickeys (shocker!).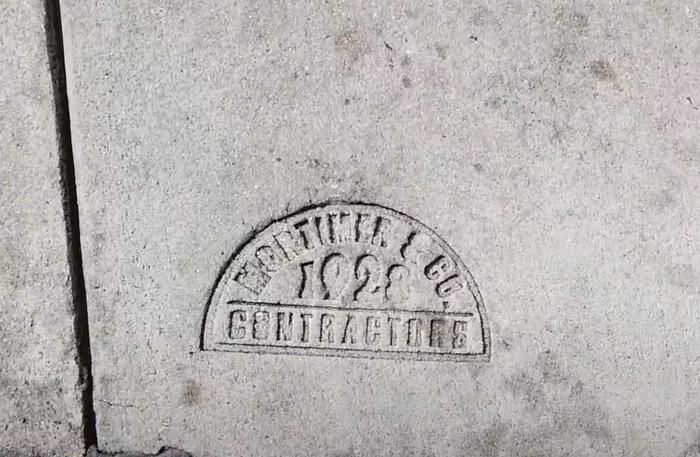 Look for the striped STOP/GO sign, then look straight down. On the ground, there's a section of concrete labeled "Mortimer & Co. 1928 Contractors." This seemingly simple little stamp is referencing one of the most important Disney cartoons of all time: Steamboat Willie!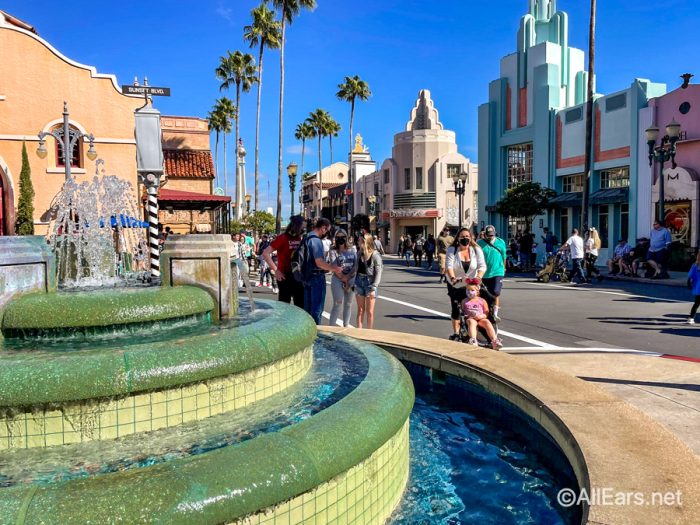 The cartoon premiered in 1928 and marked the first time we saw Mickey Mouse. And if you're wondering, Mortimer was Mickey's original name, but Walt's wife Lillian convinced him to change the name, so we ended up with Mickey instead!
Echo Lake
Right above  Hollywood & Vine in Disney's Hollywood Studios, there's another little tribute to Disney's past. (We told you, there are hidden details all over the place!) If you look up, you'll find a window with a rabbit-shaped hole, but that's not any old rabbit — it's Roger Rabbit!
Way back when Disney's Hollywood Studios opened (at the time it was known as MGM Studios), Roger Rabbit was sort of a park icon! He was featured in the park's big promotions and met guests during character meet and greets.
There you have it! Did you know any of these lesser-known facts about Disney World? If you love learning about the little things, like concrete stamps and tiny trolls, stick around AllEars for more!
Join the AllEars.net Newsletter to stay on top of ALL the breaking Disney News! You'll also get access to AllEars tips, reviews, trivia, and MORE! Click here to Subscribe!

Did you know any of these fun facts? Let us know in the comments!