As intellectual property – or IP – based attractions and lands have overtaken Disney Parks in recent decades, the company has gone through the studio's archives (as well as those of acquisitions Marvel and Lucasfilm)  looking for any characters and settings that can fit in the parks.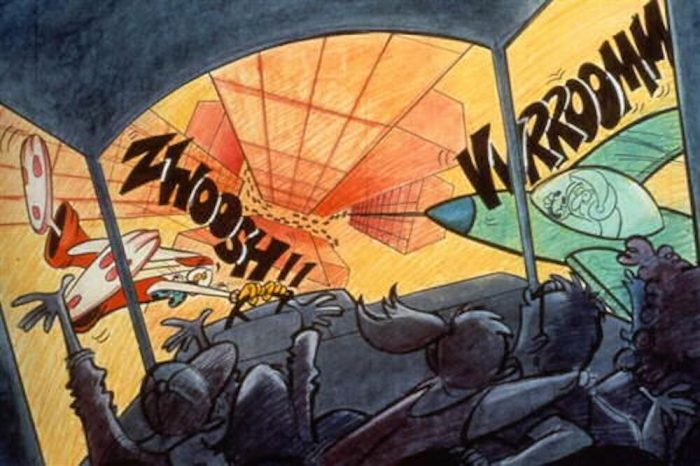 However, there's one massive, now-old school Disney IP that has plans for full theme park lands sitting in storage, never having met the light of day.
This is a story of what might have been if Roger Rabbit lands had come to Disneyland and Walt Disney World.
Who Framed Roger Rabbit?
Our story begins in 1988, when Who Framed Roger Rabbit, a loose adaption of the 1981 novel Who Censored Roger Rabbit?, stormed into theaters. While today — for reasons we'll get into in a bit — the movie may be a bit of a historical footnote, at the time of its release it was a pop culture phenomenon. 
The live action/animation hybrid film from director Robert Zemeckis was a co-production of Disney (under the Touchstone Pictures banner) and Steven Spielberg's Amblin Entertainment and featured unprecedented cooperation between numerous animation studios, including characters from Disney and Warner Brothers.
These never before seen interactions, as well as popular original characters including Roger Rabbit, Jessica Rabbit, and Baby Herman, made the film immensely popular amongst critics and viewers alike.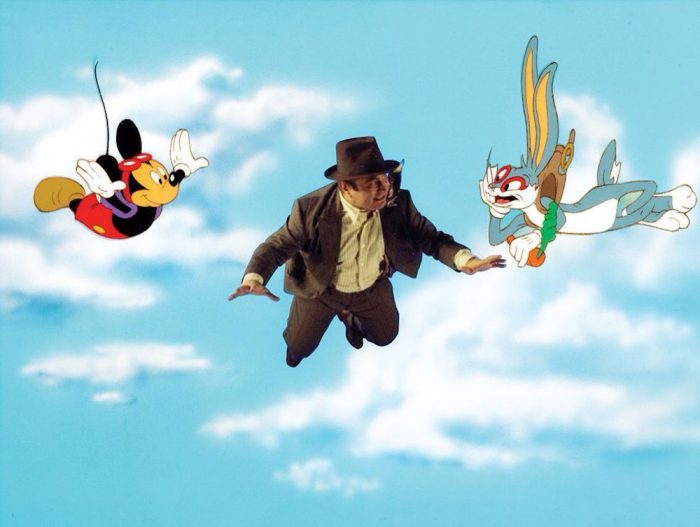 Who Framed Roger Rabbit? was a massive financial success, becoming the second highest-grossing film of 1988, helping kickstart the Disney Animation Renaissance in the process. Almost immediately, Disney's Imagineers began brainstorming on how to include the hot new property in the company's theme parks, beginning with Walt Disney World's then-new third gate. 
Roger Rabbit at Disney MGM Studios
When the Disney MGM Studios theme park opened in 1989, Roger Rabbit was one of the new park's focal point characters. A Roger character was heavily featured in promotional photos as well as meet and greets. In addition, several references to Roger and his world were included in the park.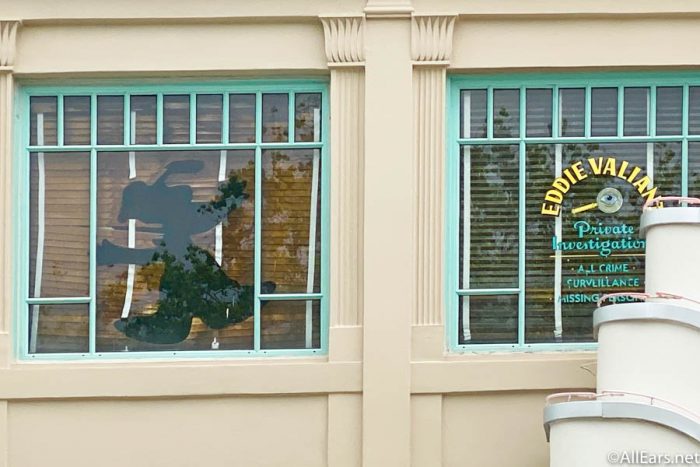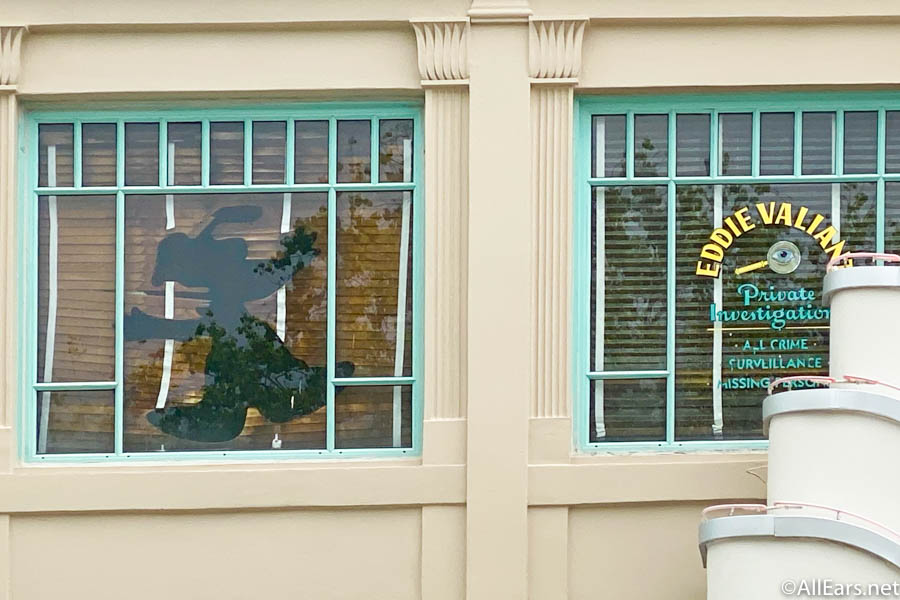 These included several billboards advertising new in-universe films starring the character, the facade of Detective Eddie Valiant's office – including a Roger-shaped hole through the window – in the park's Echo Lake area, and several props and photo-ops (including Judge Doom's dip mobile) as part of the Studio Tour attraction. In addition, a large-scale neon Jessica Rabbit was featured at Pleasure Island.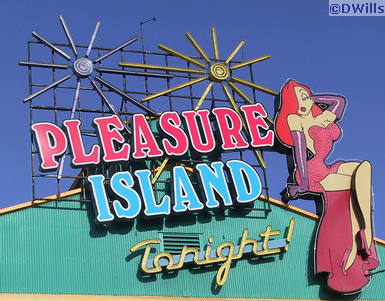 These references were initially meant to simply whet guests' appetite for something much larger: an entire Roger Rabbit Land. 
Roger Rabbit Land
As initially planned by Imagineers, Roger Rabbit's Hollywood would have been part of MGM's early 90's Sunset Boulevard expansion. Planned to be located roughly where the Rock 'N' Roller Coaster Starring Aerosmith stands today, the land would have been themed to the film's Maroon Cartoon Studios setting.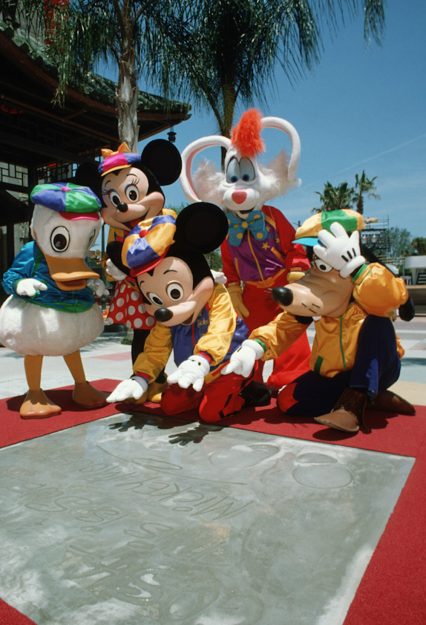 Roger Rabbit's Hollywood was planned to include three attractions: 
The Toontown Trolley: A "whacky" simulator ride through Toontown piloted by Roger Rabbit himself.
Baby Herman's Runaway Baby Buggy: A dark ride attraction that would see guests ride in "giant baby carriages" themed to the Roger Rabbit

short

Tummy Trouble

.

The Benny the Cab Ride: A dark ride themed to the film that would have seen guests ride in vehicles designed to look like the anthropomorphic character Benny. This attraction would eventually evolve into one built thousands of miles away.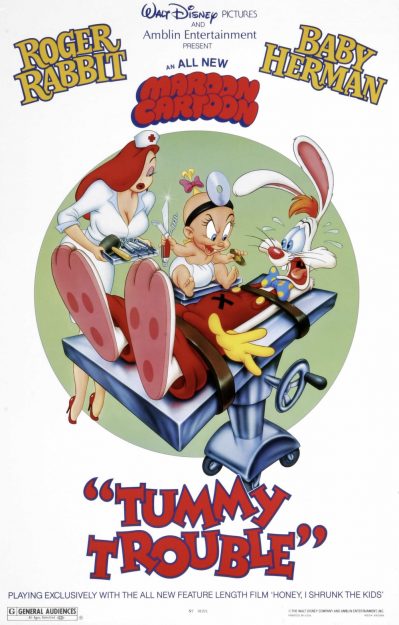 In addition to the attractions, Roger Rabbit's Hollywood was scheduled to include numerous meet and greets and restaurants, similar to the IP-based themed lands built today. 
In addition to MGM Studios, Roger Rabbit was also scheduled to play a major part in an a version of HollywoodLand that was scheduled to be built at Disneyland in the mid-1990s. The expansion was planned to be thematically similar to the MGM Studios area, featuring at least the Benny the Cab dark ride. 
Suffice to say, these bicoastal plans would have made Roger Rabbit one of the most represented characters in Disney's entire theme park library. So what happened? Well, the answer to that is two-fold. 
Who Cancelled Roger Rabbit Land?
First off, both Roger Rabbit's Hollywood in Florida and Disneyland's HollywoodLand had been announced as part of the ambitious slate of projects that's come to be known as the "Disney Decade." However, the initial financial failure of EuroDisneyland led to a majority of the "Disney Decade's" projects being outright cancelled, and the few that were eventually built were scaled down considerably. 
Beyond the EuroDisney financial debacle, Disney also ran into legal issues regarding Roger Rabbit. Specifically, Disney and Amblin had numerous battles over usage of the characters, in both animated shorts and merchandising. This animosity ended production on the shorts after only three were produced, halted work on a potential sequel film, and led to Disney dialing back Roger's presence in the parks. However, one major attraction starring the character did manage to get built. 
In 1993, Disneyland saw the opening of Mickey's Toontown. While the land's name did harken back to the area seen in Who Framed Roger Rabbit?, the area's architecture was inspired by the design of Mickey's Birthdayland at the Magic Kingdom and was centered around Mickey, Minnie, Goofy, Donald, and Chip & Dale. 
However, the area did feature Roger Rabbit's Car Toon Spin, a heavily-themed Roger Rabbit dark ride that evolved from the aforementioned Benny the Cab attraction scheduled for Roger Rabbit's Hollywood and Hollywoodland. Toontown, including Roger Rabbit's Car Toon, was duped to Tokyo Disneyland in 1996. 
In the near 30 years since Roger Rabbit's Car Toon Spin opened at Disneyland, Roger Rabbit's presence in the parks has only lessened. In fact, outside of some niche merchandise (and even that's dwindling), there are few remnants of the characters remaining outside of Car Toon Spin, a statue at Walt Disney World's Pop Century resort and the MGM – now Hollywood — Studios billboards, which still stand… for now. 
Chances don't seem high for the long-awaited Roger Rabbit sequel either. In a 2018 interview, Zemeckis said, "The current corporate Disney culture has no interest in Roger, and they certainly don't like Jessica at all."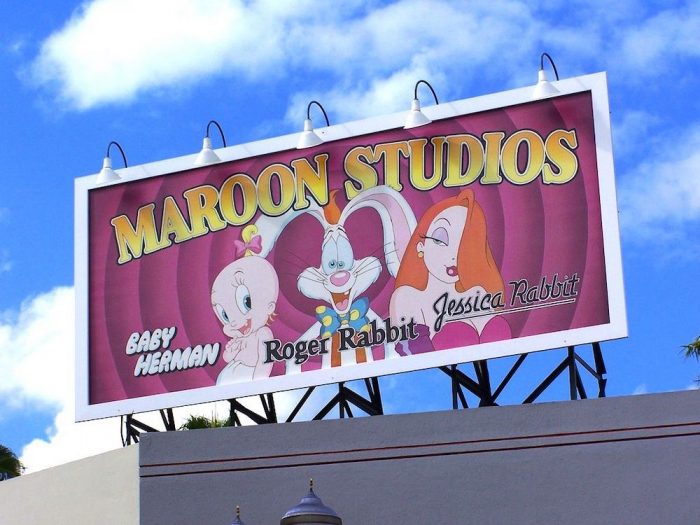 Do you wish Roger Rabbit had a larger presence in the parks? Is it a loss that neither Roger Rabbit's Hollywood or Hollywoodland were built? Let us know in the comments below.