With so many Walt Disney World hotels to choose from, and some rooms at those hotels being particularly pricey, it can be difficult to know just which one you should stay in, which ones are not worth the money, and which ones may be considered overrated but are still worth it.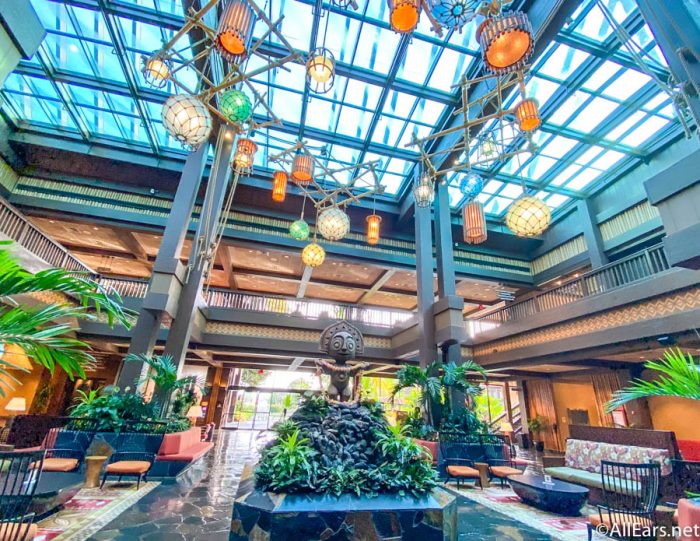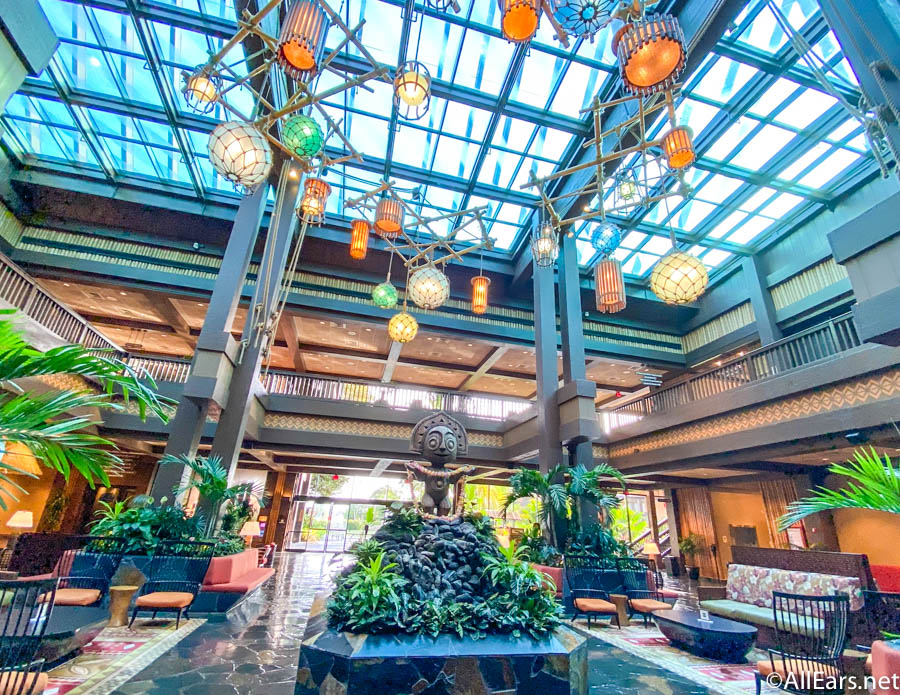 Some may tell you that certain Disney World hotels are overrated and not worth your money. And while that may be true in some circumstances, there are some "overrated" Disney World Resort hotels we'd STILL recommend you try to book in the future.
Which ones are they? Let's dive in and find out!
1. Disney's Polynesian Village Resort
There may be some debate here about whether the Polynesian is actually "overrated" or not — but there's no mistaking that the rooms at this spot can be VERY pricey. It is a Deluxe Resort, after all. Some might tell you that they feel there are other Deluxe Resorts that are a better spend in terms of your money considering their closer location to Magic Kingdom or other amenities.
Why do we recommend the Polynesian despite that? Well, this hotel has a LOT of benefits. First, it's just a short walk away from the Transportation and Ticket Center, where you can usually hop on a monorail to EPCOT or get other forms of transportation to Magic Kingdom.
The Polynesian also has its own monorail station with monorail access to Magic Kingdom (although that is currently unavailable and under construction). You could also walk from the Polynesian to Disney's Grand Floridian & Spa and then through to Magic Kingdom from there thanks to the new walkway. It would be a bit of a lengthy walk, but if you enjoy that, it's a nice option to have.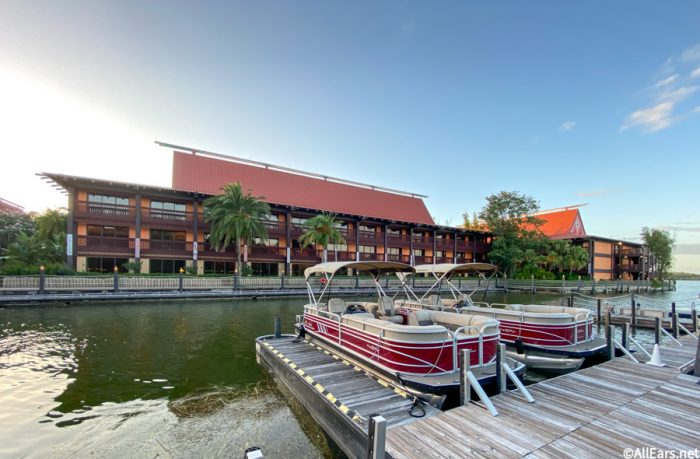 The Polynesian also has boat access to Magic Kingdom, so there are quite a few transportation options there. You could even rent a boat potentially to go on your own adventures around the waterways in the area as well.
Looking to relax? The Poly has a lovely beach where you can just sit and enjoy the scenery for a bit. The beachfront area is also a great spot to catch the Magic Kingdom fireworks when they're available. And the pool has quite a few fun features for guests to enjoy.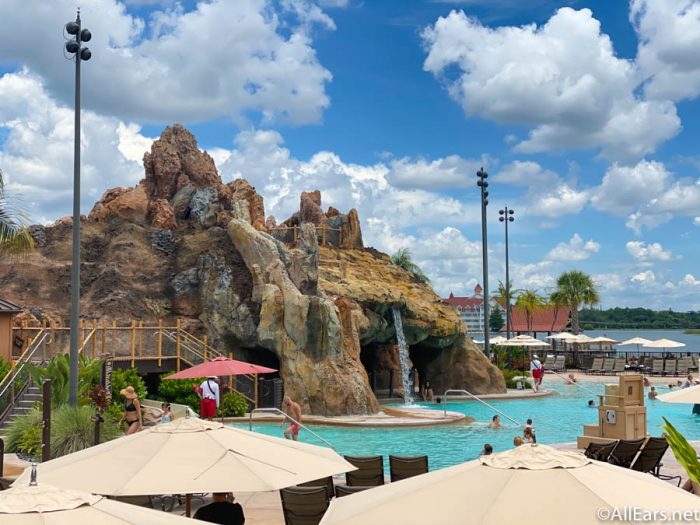 And perhaps most importantly, the Polynesian has some of the most fantastic food of all the Disney World hotels! Ready for breakfast? You can grab some delicious Tonga Toast or Macadamia Pancakes from Kona Cafe. Need a good lunch? Grab some Pulled Pork Nachos from Capt. Cook's! Need something for dinner? Check out 'Ohana's incredible selection including cooked meats, noodles, and (of course) that famous bread pudding.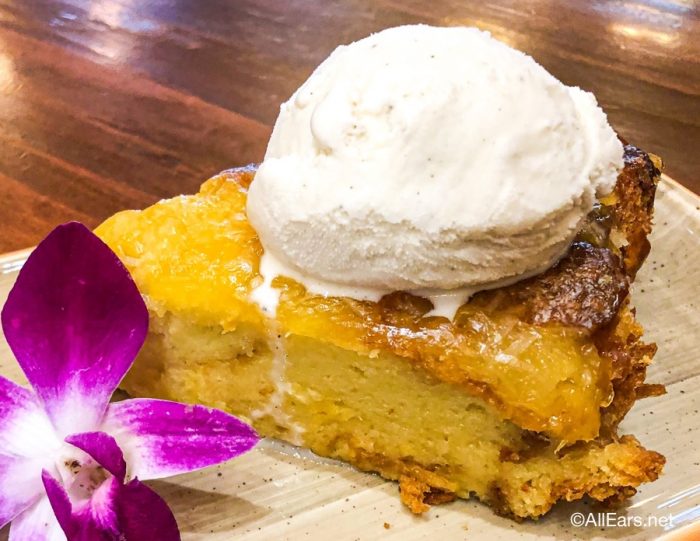 Don't forget you can also grab some special Dole Whips out at Pineapple Lanai. And to end your evening — a trip to Trader Sam's Grog Grotto is a must-do! Truly, when it comes to food options, the Polynesian shines. Even if you're not staying here, we highly recommend you stop by and try some of these fantastic offerings!
Would we recommend you stay at the Poly right now? Maybe not. There's a LOT of construction going on there as some of the guest rooms receive a Moana-themed makeover. And the monorail service directly from the hotel to Magic Kingdom is not available at the moment.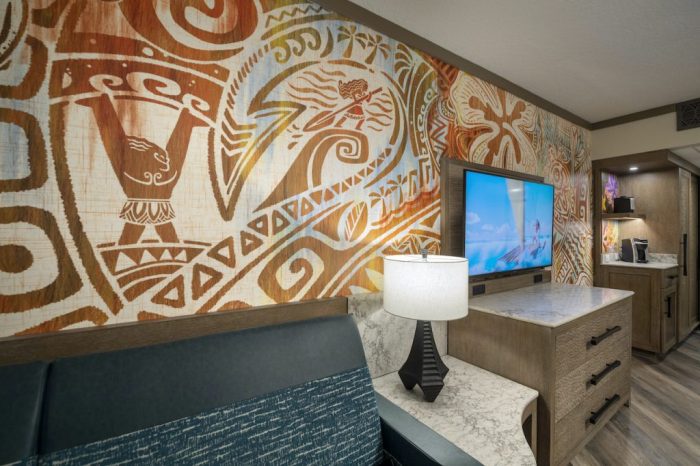 But once the construction is over and the monorail is back, we think this pricey hotel would likely be worth a future visit.
2. Disney's Contemporary Resort
Another pricey monorail resort that some may consider to be overrated is Disney's Contemporary Resort. Stays at this hotel can cost you a pretty penny, and it doesn't really have the same sort-of elaborate theming as a place like the Polynesian, Disney's Animal Kingdom Lodge, or even Disney's Wilderness Lodge. Why is this a spot we'd still recommend?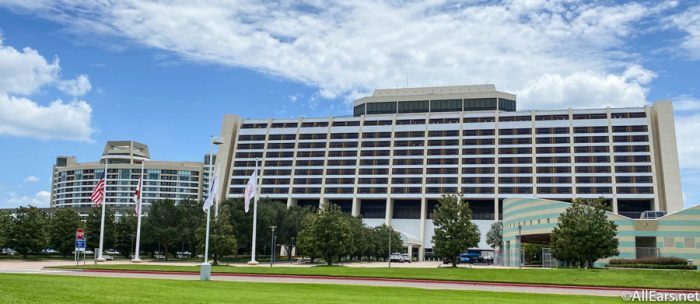 Well, in some cases, the Contemporary can be a great choice. If you know you and your family (particularly if your family includes little ones) will be spending basically your entire trip at Magic Kingdom, the Contemporary is amazing. It's got a walkway right over to the park that is pretty short. You can easily get up in the morning (maybe even a little later than usual), get ready, and just walk over to the park with your stroller, etc.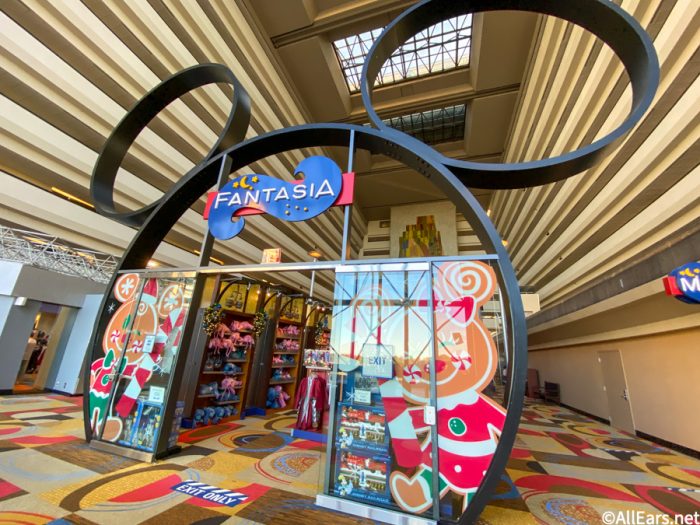 It's also great if you're planning to go back from Magic Kingdom to the hotel for some pool time, nap time, or just a little rest in the middle of the day. Since it's just a short walk away, it's easy to get to and from the hotel and Magic Kingdom.
Having the monorail run straight through the hotel is also a huge reason why this spot is very fun to stay. First, you've got use of the monorail, which is really convenient. But also, just seeing the monorail zoom through is an experience all on its own.
There are also some fantastic restaurants here like The Wave…of American Flavors and California Grill. Contempo Cafe also has some great items — if you haven't tried their Peanut Butter Pie yet, that's truly a stand-out snack! And if you've got kiddos (or you just love character meals), Chef Mickey's is also available.
Right now, however, we wouldn't recommend that you stay at the Contemporary. Like the Polynesian, several guest rooms at the Contemporary are undergoing some serious refurbishment and it is LOUD. Once that construction is done, you might want to consider the Contemporary if you'll be spending lots of time over at Magic Kingdom!
3. Disney's Animal Kingdom Lodge
Some might consider Disney's Animal Kingdom Lodge to be overrated for a few reasons. First, the rooms here can be quite pricey. Second, not all of them face the savannah — which is really the star of the show here. And if you do get a room that faces the savannah, well let's just say it'll probably cost you a LOT.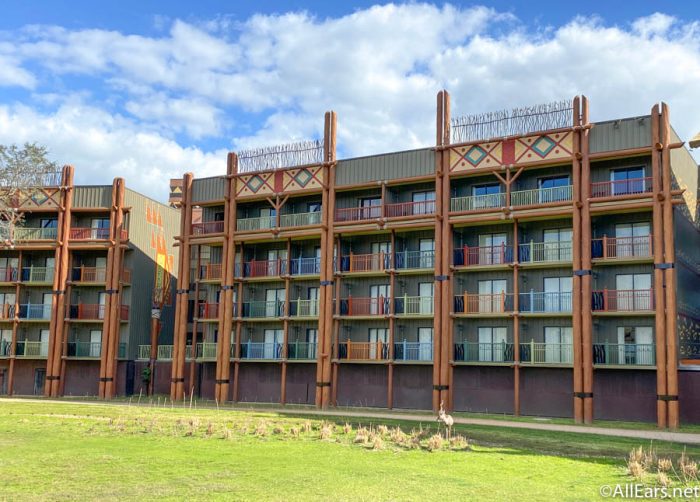 The hotel is also quite far from most of the parks. It doesn't have walking access to any of the parks, and also doesn't have any unique form of transportation (like the monorail or Skyliner). The only method of Disney transportation available here is a bus. The "main" hotel (Jambo House) is also separated from its Disney Vacation Club Villas section (Kidani Village) by a decent distance, and you'll generally want to drive or take a bus to get there (unless you're cool with a ten-minute walk).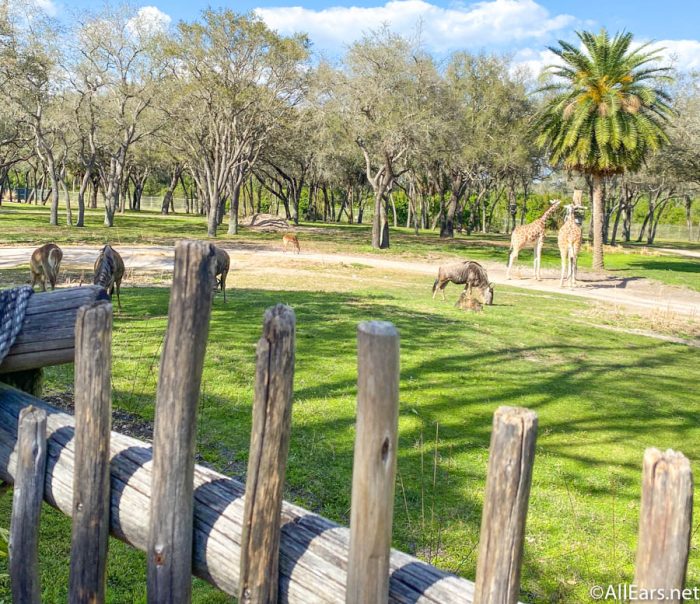 Why would we recommend a stay at Animal Kingdom Lodge despite these issues? Well, for starters the theming here is absolutely incredible. As you walk through the lobby areas, there is so much to look at, and mini-museum displays that could entertain you for quite a while.
Of course, the savannah is a HUGE selling point. Waking up and either looking directly out your window or walking down to a viewing area with some coffee in your hands, to just stare out at the animals walking past, is an absolutely fantastic way to start (or end) the day.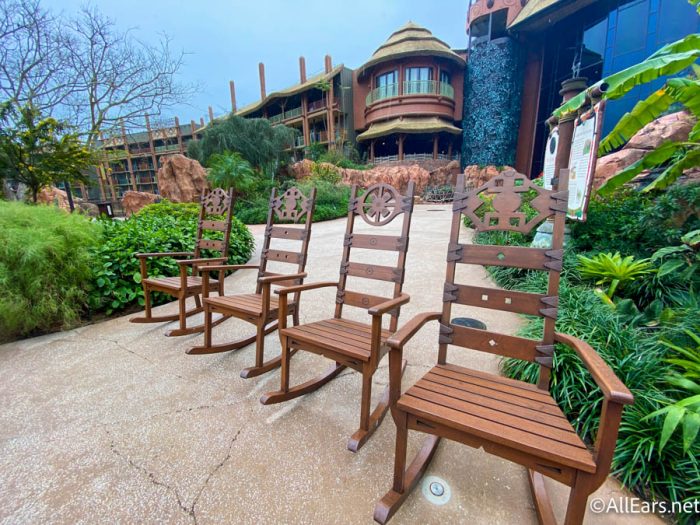 The food at this hotel is also absolutely fantastic. The authentic African offerings at both Boma and Jiko are some of the best and most unique food you'll eat in all of Disney World. Sanaa is also wonderful. How can you pass up that signature bread service and incredible view?! And if you're looking for something sweet — HELLO, Nyala Brownies and Zebra Domes!
If you end up staying at Animal Kingdom Lodge, we'd recommend you really set aside some time to spend at the hotel just walking around, enjoying all of the artwork and other pieces on display throughout the spaces, admiring the animals and talking to the Cast Members about them, eating ALL the delicious food, and just taking in all of the cool details this hotel has to offer.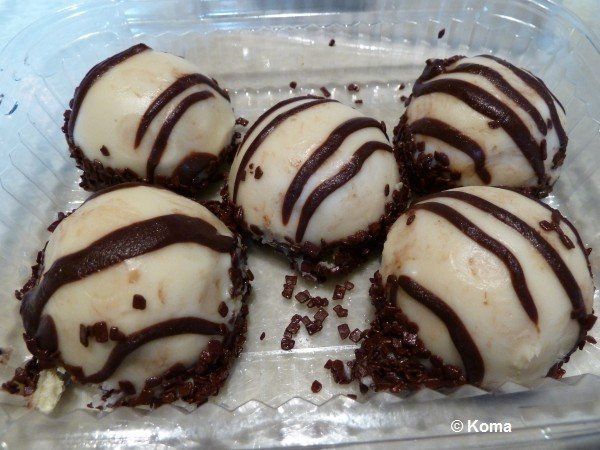 Like some of the other hotels we've mentioned, however, we wouldn't necessarily recommend that you stay at Animal Kingdom Lodge right now. 
The food situation at Animal Kingdom Lodge is NOT great at the moment. Both Boma and Jiko are temporarily unavailable. The menu at The Mara, Animal Kingdom Lodge's Quick Service, is a bit more limited than usual, and it's only offering breakfast and dinner at the moment. Your only other choices for food at the hotel are Sanaa (which IS incredible), some pool bars, and other limited spots.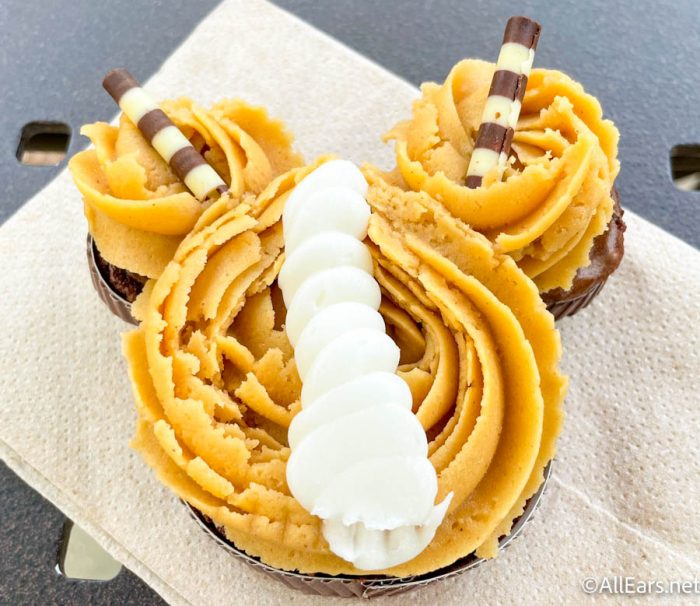 Plus, the "main" Animal Kingdom Lodge rooms are not available at the moment. The Disney Vacation Club Villas are the only ones available at this hotel right now. Once more things open up at this hotel though, it is a spot you might want to look into for future visits.
See more about Animal Kingdom Lodge in the video below!
4. Disney's Yacht and Beach Club Resorts
Some might also consider Disney's Yacht & Beach Club Resorts to be overrated. Rooms here can certainly be expensive, especially considering you don't really get a "view" into a theme park. EPCOT is just a short walk away from these hotels, but it's not as though you get the same theme park view you'd get from a main tower room at the Contemporary.
The theming is also different. While there are lots of hidden details and things to look for, it's more understated that some of the other Disney hotels. It doesn't exactly have the grand lobby of Animal Kingdom Lodge or some other Disney hotels.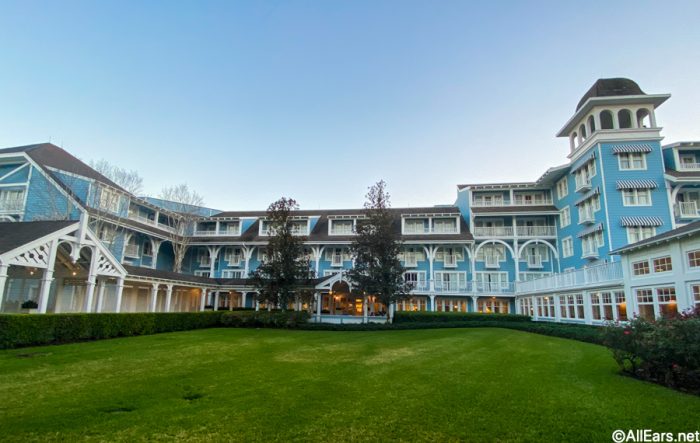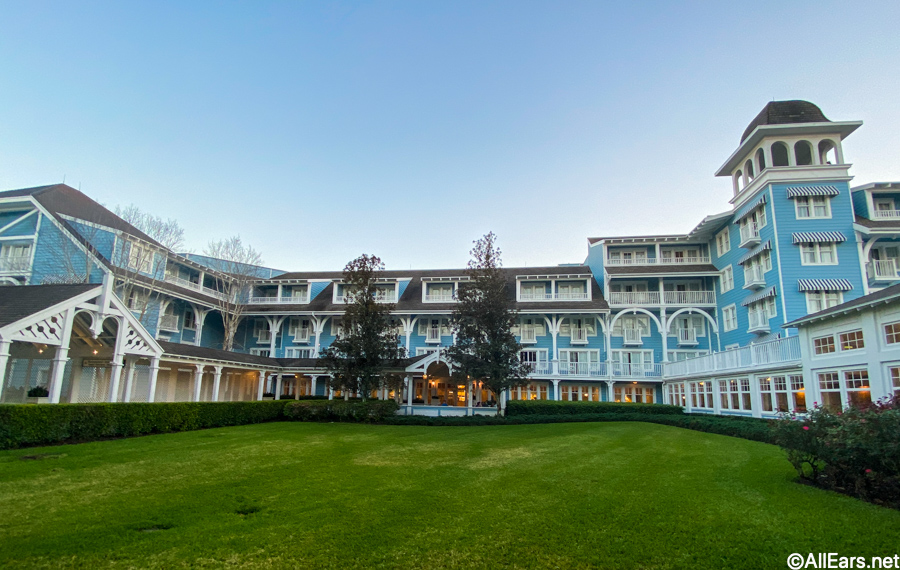 Why is it on our list of overrated hotels we'd still recommend then? It's really all of the  amenities and conveniences of staying  here.
First, the Resorts are a VERY short walk away from EPCOT's International Gateway entrance, which drops you right into part of World Showcase. If you know that you're going to be spending a lot of time in EPCOT and/or a lot of time specifically eating your way around the world — this can be a great choice as it is SO close to the park.
The Beach and Yacht Club Resorts also have access to a walkway to Disney's Hollywood Studios. It's a longer walk than the one to EPCOT, but again if you enjoy walking and want to avoid some crowds when it comes to transportation, that can be a great choice.
PLUS, the Beach and Yacht Club Resorts are just a quick walk away from EPCOT's Skyliner station. That gives guests at these resorts pretty easy access to Hollywood Studios via the Skyliner or access to the Skyliner hotels. Want to grab a quick bite to eat at Disney's Riviera Resort? Got kids who want to get a snack and see all the larger-than-life characters over at Disney's Art of Animation. You can do that with just a short ride on the Skyliner.
Disney's Beach and Yacht Club are also connected to Disney's BoardWalk, Disney's BoardWalk Inn, and The Walt Disney World Swan and Dolphin Resorts via a walking path. You could spend a day just exploring all of these different hotel spaces and (of course) eating all the delicious food they have to offer.
And Disney's Beach & Yacht Club have some delicious food options of their own. You could grab a kitchen sink (or other ice cream treats and yummy food) at the fan-favorite Beaches & Cream Soda Shop, or settle down for a fancy steak dinner at Yachtsman Steakhouse (temporarily closed at the moment) to celebrate a special occasion.
And the Yacht & Beach Club arguably have the VERY best pool of all the Disney World hotel pools. The pool area here is really a mini-water park with slides, a lazy river, a sand-bottom pool, and much more. But this pool is popular with guests at the hotel, so you'll want to get there EARLY!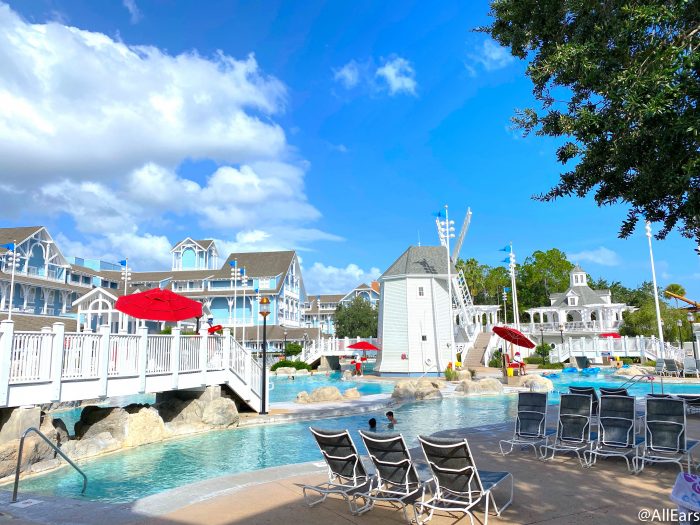 If you combine all of those amenities, the high price for the rooms here could totally be worth it for you.
Ultimately, overrated or not, some Disney hotels could be perfect for your upcoming trips and others might not be. You just have to take a look at your family, your style of vacationing, what parks you'll be spending a lot of time at, whether you'll be spending any time at the hotel, and take all of those factors into consideration to decide what's best for you.
We'll continue to look out for more planning tips and share them all with you. Stay tuned for more!
Join the AllEars.net Newsletter to stay on top of ALL the breaking Disney News! You'll also get access to AllEars tips, reviews, trivia, and MORE! Click here to Subscribe!

What "overrated" Disney hotel would you recommend? Tell us in the comments!