Have you ever wondered why certain Walt Disney World Resorts have reputations for being the "cool kids"? Why do these hotels seem to get all the attention?
Let's take a closer look at a few of these uber-popular places to stay the night at Disney World to see what all the hubbub's about!
Disney's Polynesian Village Resort
Disney's Polynesian Village Resort is classified as a Deluxe Resort, so it's going to cost you a pretty penny to sleep here! On the other hand, you'll have easy access to Epcot, Magic Kingdom, and Disney's Contemporary and Grand Floridian Resorts via a quick Monorail ride. Not to mention we really dig the airy atmosphere and south seas vibe of this tropical Disney oasis.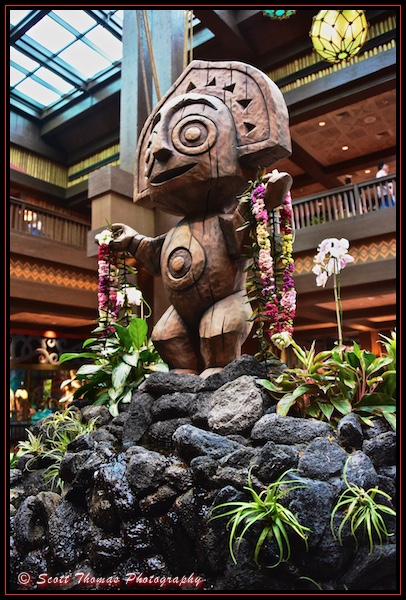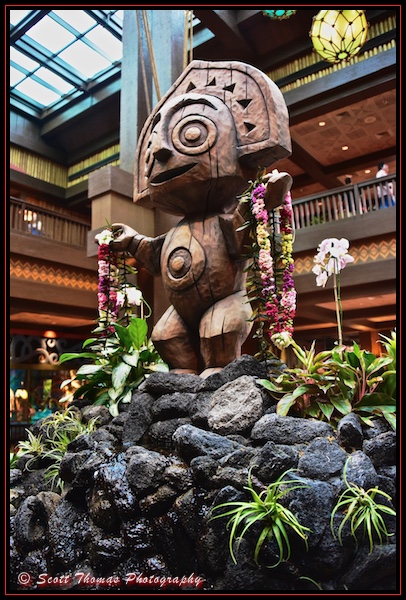 We've also eaten some killer meals here at the Poly.  The best one? It might just be the Polynesian's Twilight Feast! It's a massive spread of items from 'Ohana's menu (yeah, we love 'Ohana, too!) and even includes their famous Bread Pudding! And you can devour this massive room service meal from the comfort of your bed if you so choose! We also dig Trader Sam's whimsical tiki drinks located right downstairs. So is the Polynesian overrated? In our humble opinion, no — but it is pricey!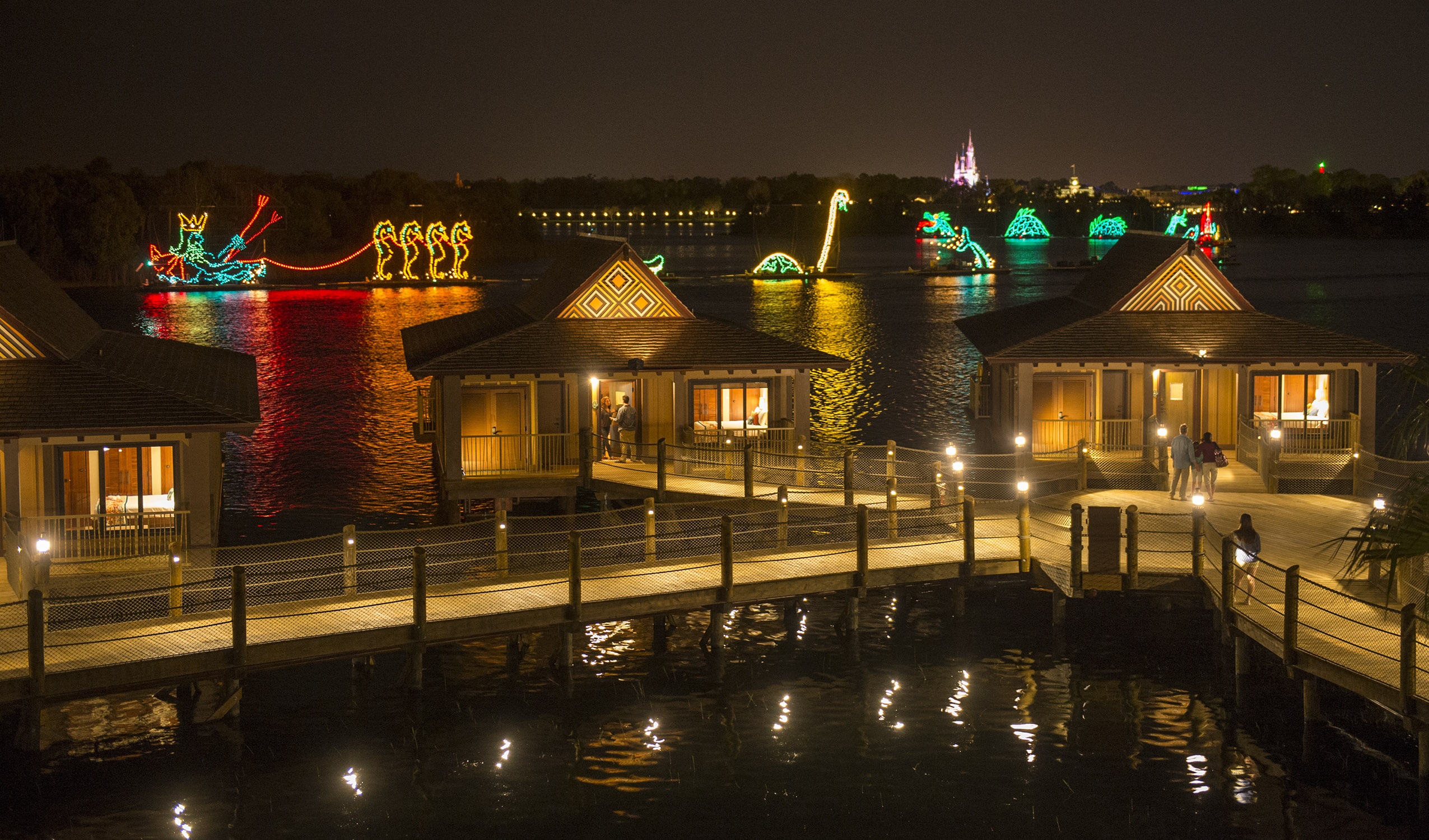 Disney's Grand Floridian Resort
Those iconic crisp, white buildings and bold, red-toned rooftops accented with red spires and Victorian trim work are the Grand Floridian's signature look.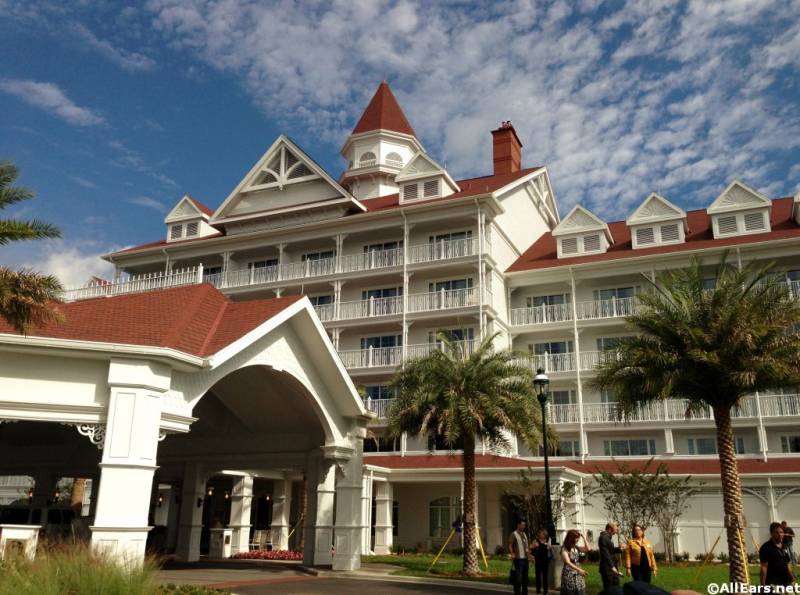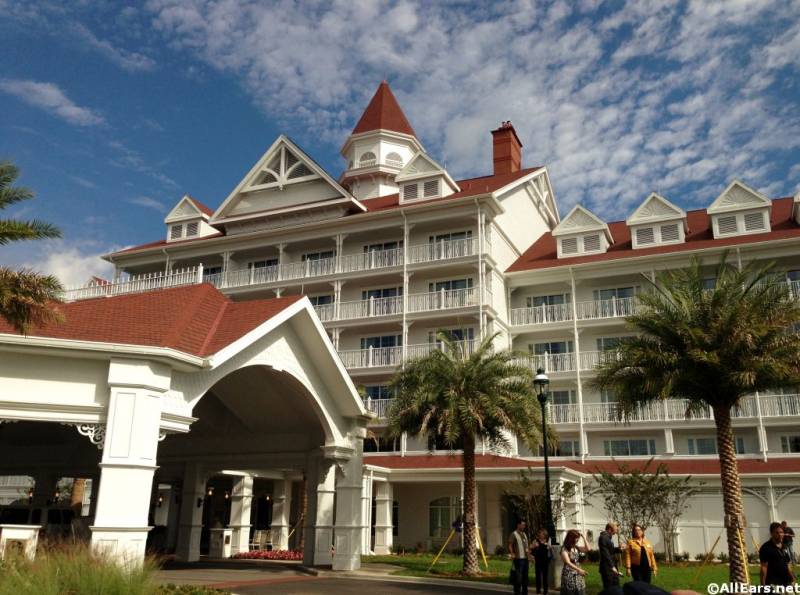 It's a look that seems to scream opulence, and much like the Poly, the Grand Floridian is also a Deluxe Resort and will require a considerable chunk of change to book a room! Once again, you'll experience unfettered access to the Magic Kingdom-area Resorts located around the Seven Seas Lagoon and Bay Lake along with the Magic Kingdom and Epcot via monorail.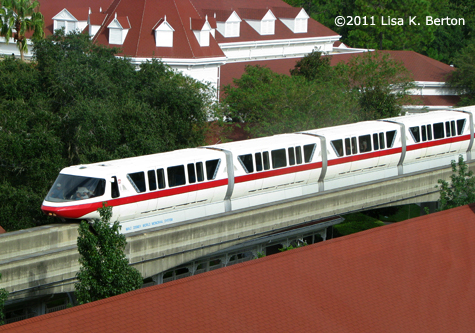 You can enjoy delicious cuisine from its restaurants, including the five-star Victoria & Alberts', waterside Narcoossee's, elegant Cítricos, and character-filled 1900 Park Fare — not to mention the nightly performances of the cheerful Grand Floridian Band you'll get to enjoy throughout the lobby. You read that right — this Resort has its own band!
And if you visit The Grand Flo during the holiday season, you'll even get to see some over-the-top Christmas decorations including a life-size gingerbread house right in the lobby! Sure, maybe staying at the Grand Floridian is expensive, but it's hard to not get overly excited about its jumbo-sized Christmas display and all those top-notch amenities!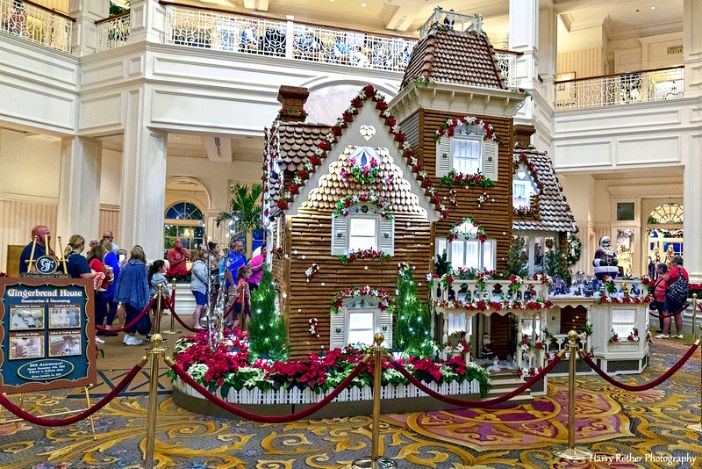 Disney's Yacht & Beach Club Resorts
We also have to discuss the phenomenon going on over at Disney's Yacht & Beach Club. If you've never stayed at either of these Epcot-area Deluxe Resorts (which feel more like one giant mega Resort when combined!) then you might not be privy to why this place so popular. Why can't guests get enough of the Yacht and Beach Club? Maybe because the pool's so fabulous, it has its own name: Stormalong Bay! And it feels sorta silly referring to Stormalong Bay as just a pool because it's more like a private waterpark reserved only for the guests staying here!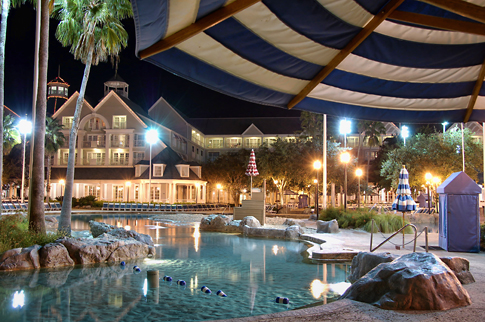 We also can't fail to mention Yacht & Beach Club has one of best ice cream spots at Disney World: Beaches & Cream! The actual Beaches & Cream restaurant is undergoing a three month long refurbishment (you can start making reservations again for later this winter!), but this place is so popular that Disney had to put up a temporary version of the shop! They have sundaes for every palette, not to mention the famous Kitchen Sink sundae to feed your entire crew! (Yeah, there's a whole canister of whipped cream on there…)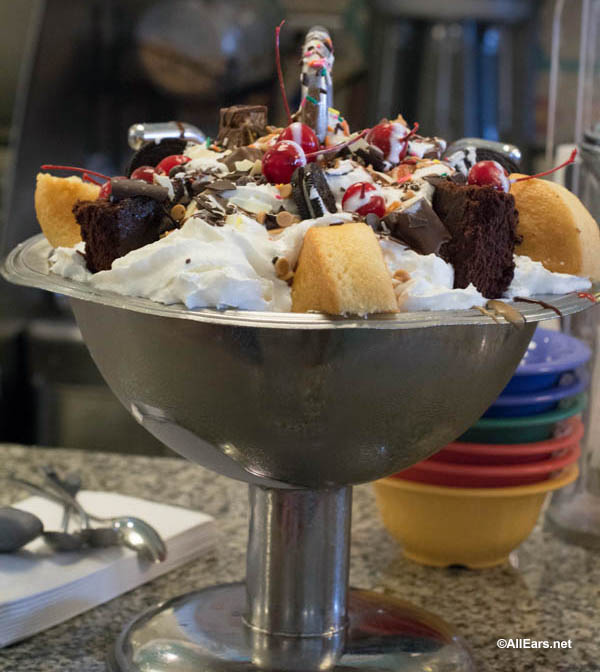 As far as we're concerned, the location, amenities, and food at the Yacht and Beach Clubs mean this Resort is rated just right!
So, yes, while there's lots of buzz about these Disney World Resorts, we can confirm it's not all just hype you're hearing. Guests are genuinely excited about the unique offerings and experiences at these Resorts, and they've earned their high ratings and popularity!
Which Disney World resorts do you think are overrated? Let us know in the comments below!
Want to read more of our writers' takes on all things Disney? Take a look at these recent posts: