On November 5, the Star Wars: Galaxy's Edge: The Official Black Spire Outpost Cookbook will be released, and for the past few weeks, we've been sharing recipes to help you eat like a Batuuan. Whether you want to dig into Fried Endorian Tip-Yip or cold Yobshrimp Salad, we had a recipe for that.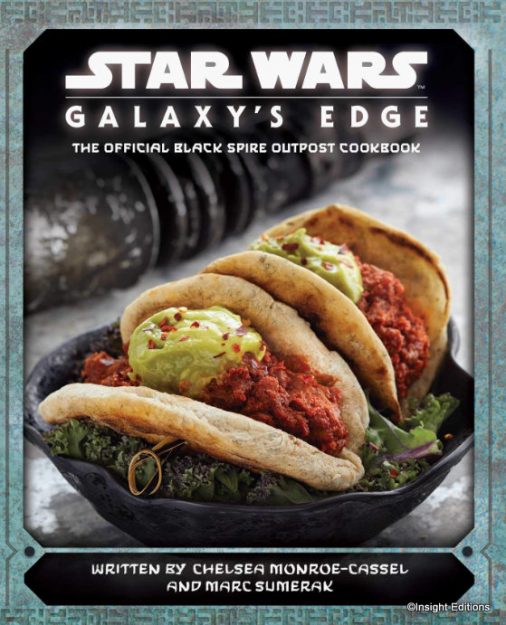 And now it's time to dig into a Black Spire Outpost favorite: the Ronto Wrap from Ronto Roasters. This handheld snack is filling enough to serve as a small meal, and it consists of a pita topped with roasted pork, a pork sausage, peppercorn sauce, and tangy slaw. Just how could the Black Spire Outpost Cookbook help us get this deliciousness onto our own kitchen tables?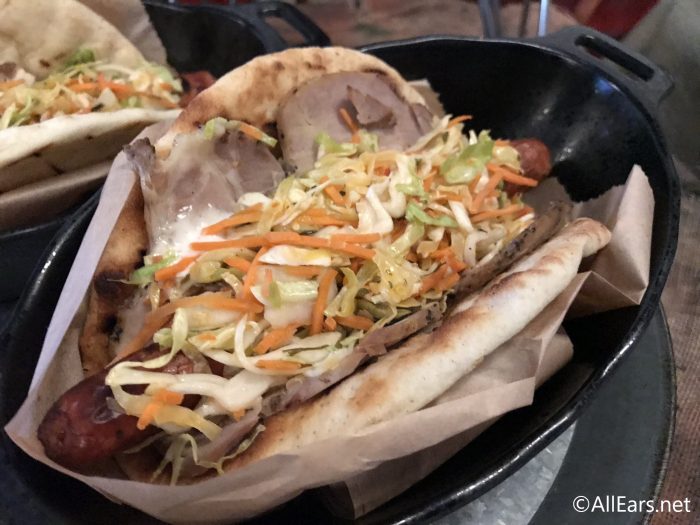 Turns out… it can't. Because the Cookbook's version of a Ronto Wrap is very different from the Batuu version. Still, it sounds delicious, and we're always up for a new sandwich recipe, so let's see it!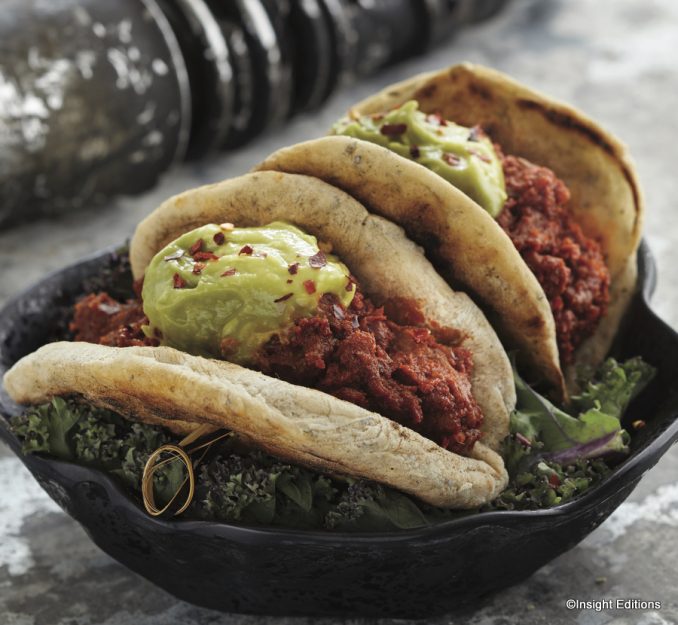 The Cookbook's Ronto Wrap calls for ground pork and chorizo sausage, so you're still getting lots of savoriness from pork. And in place of the slaw, the recipe calls for guacamole. We say: go for it! Or make your own favorite tangy slaw. Or throw 'em both on there!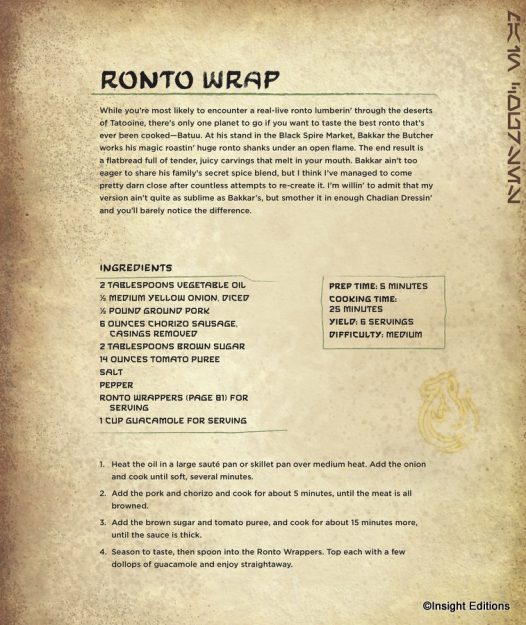 Whichever topping you choose, you can try this at-home Ronto Wrap yourself — and click here to pre-order the Official Black Spire Outpost Cookbook to eat like you're a citizen of Batuu!
Will you cook like you're in Black Spire Outpost? Let us know what you think about the Ronto Wrap recipe! Comment below! 
Click here to subscribe to the AllEars® newsletter so you don't miss any of the latest Disney news!