If you aren't stuffing your face ALL day long with delicious snacks and dishes in Disney World, are you really doing your Disney vacation right?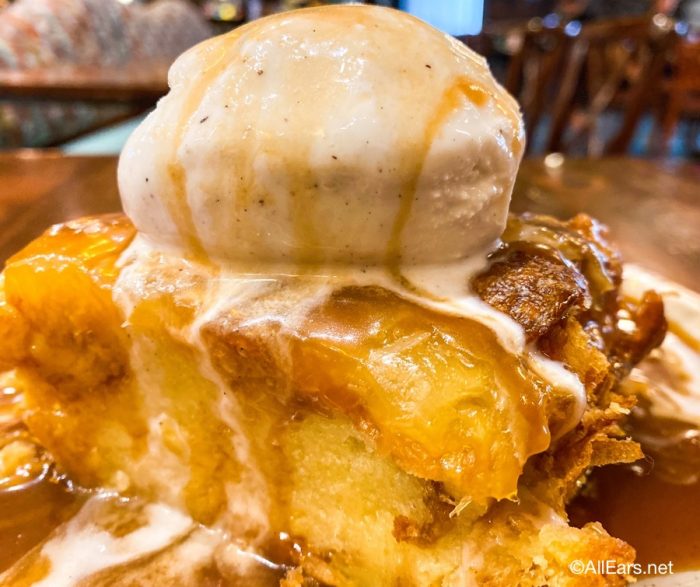 While there are some amazing options in the parks and at Disney Springs, you CANNOT forget about the options at the Disney World Resort hotels. And, if you're going to be staying at a Disney hotel, you might as well stay at one that's got some awesome food options for you to enjoy.
Here's our list of the TOP Disney World hotels foodies NEED to stay!
Two words: zebra domes. Okay, okay, we can also share some more words like Boma and Jiko — The Cooking Place and YUM. Animal Kingdom Lodge is an amazing spot to view animals and look at some incredible pieces of African art, but it's also one of the resorts with the most unique and delicious food options. If you're looking to try a little bit of everything, Boma, which is a buffet, is the way to go with dozens of popular offerings including butternut squash soup, lamb stew, slow-roasted pork ribs, bootie, a carving station, kokonut rice, Zebra Domes, and so much more! It's that perfect balance of adventurous eating with some safer options that most are sure to love.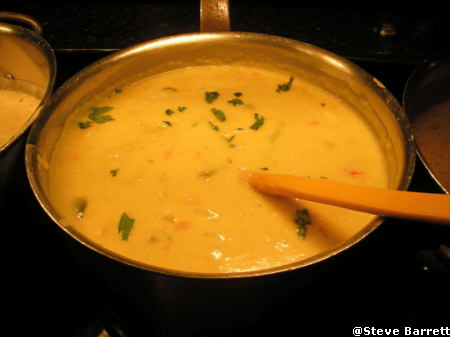 You can do even more eating over at Jiko, a signature dining experience that offers salads and flatbreads as well as Oak-Grilled Filet Mignon, West African Koki Corn, Peri Peri Chicken, Moroccan Lamb Shank, and other African-inspired dishes. Even Animal Kingdom Lodge's Quick Service restaurant, The Mara, serves up some unique dishes like African Potjie (stew), a Marrakesh Falafel Platter, a Hummus and Garden Fresh Vegetable Wrap, and other items.
Overall, If you like or are open to eating some dishes featuring distinct and unique African flavors, Animal Kingdom Lodge has a lot for you and your taste buds to explore!
Note that The Mara, Jiko, and Boma are all currently closed. Sanaa, also located at the Resort, is open and awesome.
From African cuisine, we move to more tropical flavors over at Disney's Polynesian Village Resort. One thing that makes the Poly a stand-out spot is the number of options you have available. Want a Dole Whip? You can stop by Pineapple Lanai and get all kinds of floats of Dole Whip creations including some served in souvenir bowls or in a whole coconut!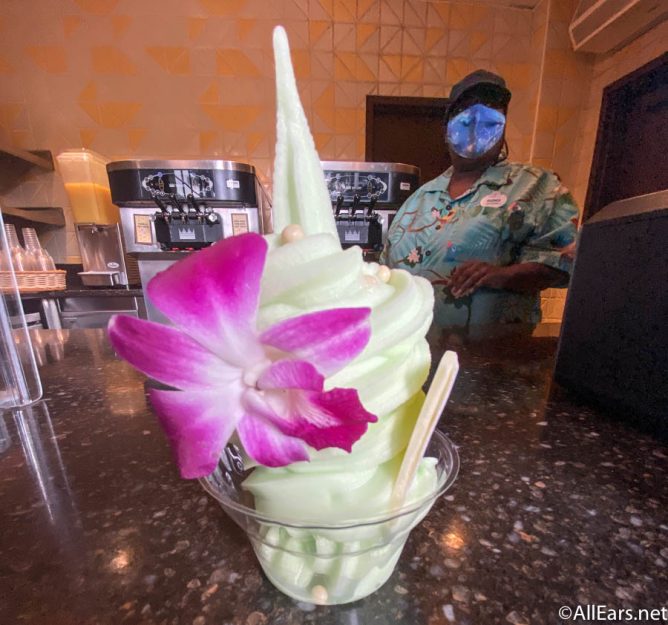 Looking for a quick snack? You can head over to Capt. Cook's, the resort's Quick Service restaurant, and get Tonga Toast for breakfast or Thai Coconut Meatballs, Pulled Pork Nachos, Pan Asian Noodles and Vegetables, and more for lunch and dinner. You can even stop by Kona Island — which serves coffee and pastries in the morning, and sushi and desserts later in the day. But wait, there's MORE!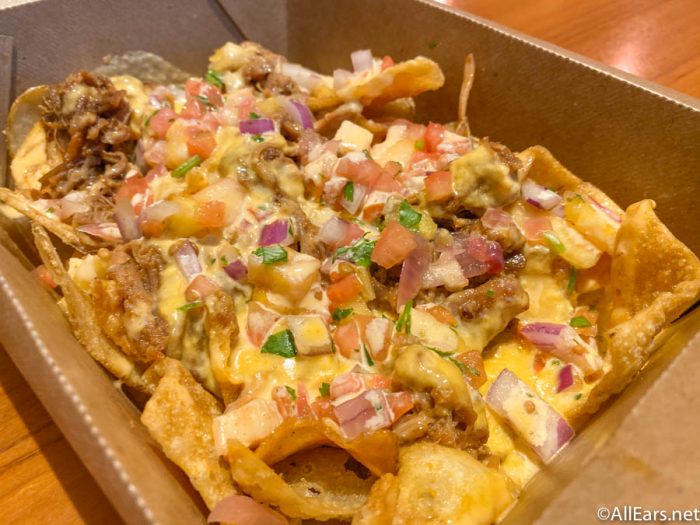 Sit down for a delicious meal at Kona Cafe and munch on some delicious dishes like sushi, poke, Kona-braised Short rib (dinner), and even the 'Ohana bread pudding. Or you can head next door to 'Ohana for an all-you-care-to-enjoy feast featuring coconut bread, honey coriander wings, steak, shrimp, and chicken served on skewers, noodles, and (of course) the 'Ohana bread pudding. You can even meet some characters, like Lilo and Stitch, here for breakfast. If you're looking for more of a lounge atmosphere, the Poly has you covered there, too. You can visit Tambu Lounge to grab a few appetizers and drinks.
Or, if you want a REALLY immersive experience, you can spend your night at Trader Sam's Grog Grotto, munching away on some snacks, drinking some speciality beverages (maybe even finding a black pearl), and enjoying ALL of the servers' antics! Or you can spend some time outdoors at Trader Sam's Tiki Terrace with some exotic cocktails and food from Trader Sam's Grog Grotto.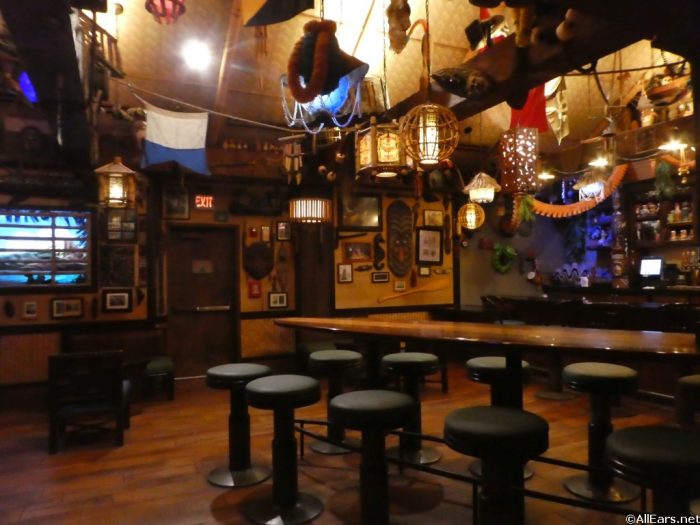 Basically, for almost every day of your stay, you'd have the ability to drink or eat something new and delicious. It's a true foodie paradise.
Note: 'Ohana, Kona Island, Trader Sam's Grog Grotto, and Trader Sam's Tiki Terrace are currently closed.
If you aren't so much of an adventurous eater but you do love a good meal, Disney's Grand Floridian Resort & Spa might be a great choice. At Grand Floridian Cafe, you can sit down for a relaxing meal with a beautiful view of the hotel gardens and enjoy Chicken & Waffles (you may have to ask nicely for it if it's not on the menu) or quiche for breakfast, the Lobster "Thermidor" Burger at lunchtime, and then finish your day off with Buttermilk-fried chicken and a Florida Key Lime Pie for dinner.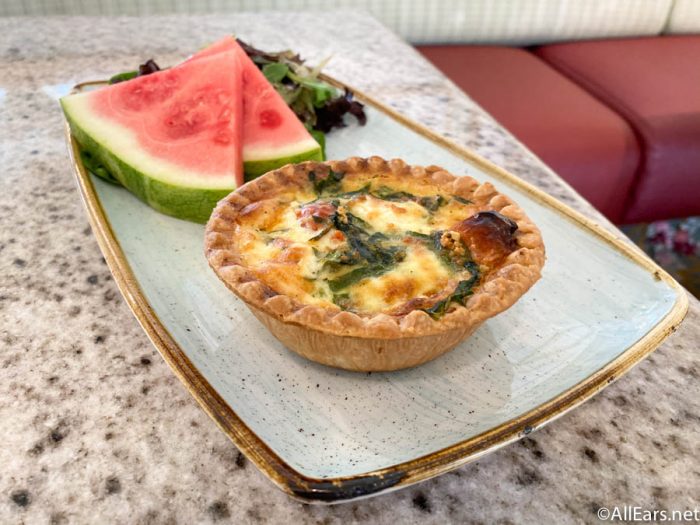 If you want a more elegant dining option, you can try Citricos, which serves French-inspired dishes including Red Wine-braised Beef Short Ribs, Chicken Mediterranean, Golden Tilefish, Foraged mushrooms, Vanilla Bean Crème Brûlée, and more. Or you can head over to Narcoosee's for Barbecue-Grilled Shrimp and Grits, Pan-seared Georges Bank Day Boat Scallops, Grilled Milk-Brined Duroc Pork Chop, and other items.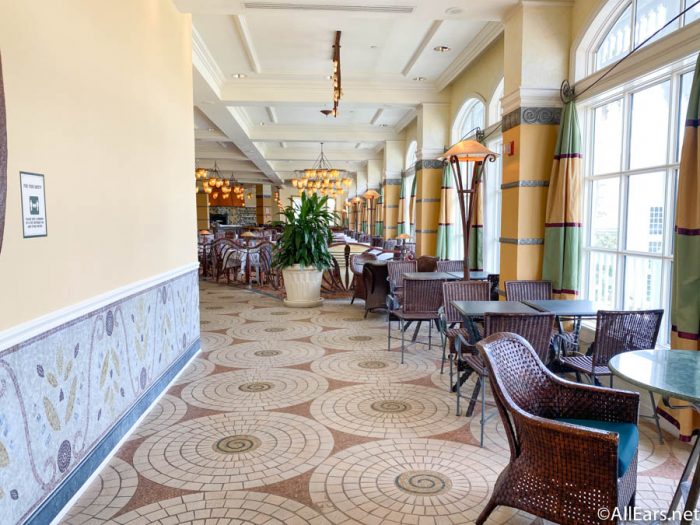 Heading back to the hotel for a mid-day break, why not have some tea and biscuits while you're at it at the Garden View Tea Room? Little ones can participate in the Perfectly Princess Tea Party. Adults, on the other hand, can visit the Tea Room at other times to enjoy finger sandwiches, scones, fruits and cheeses, and some tea for an experience that's relaxing and practically perfect in every day.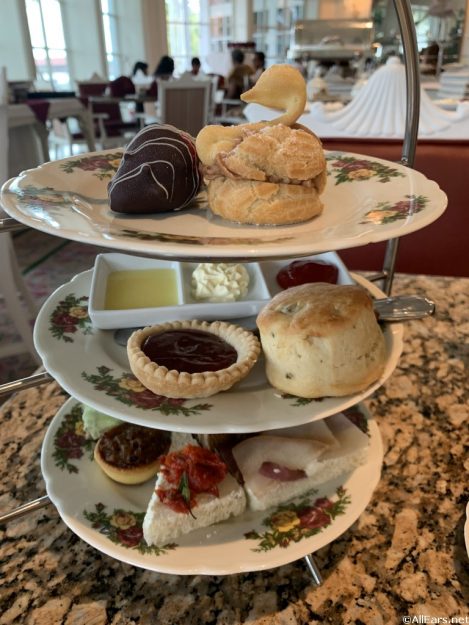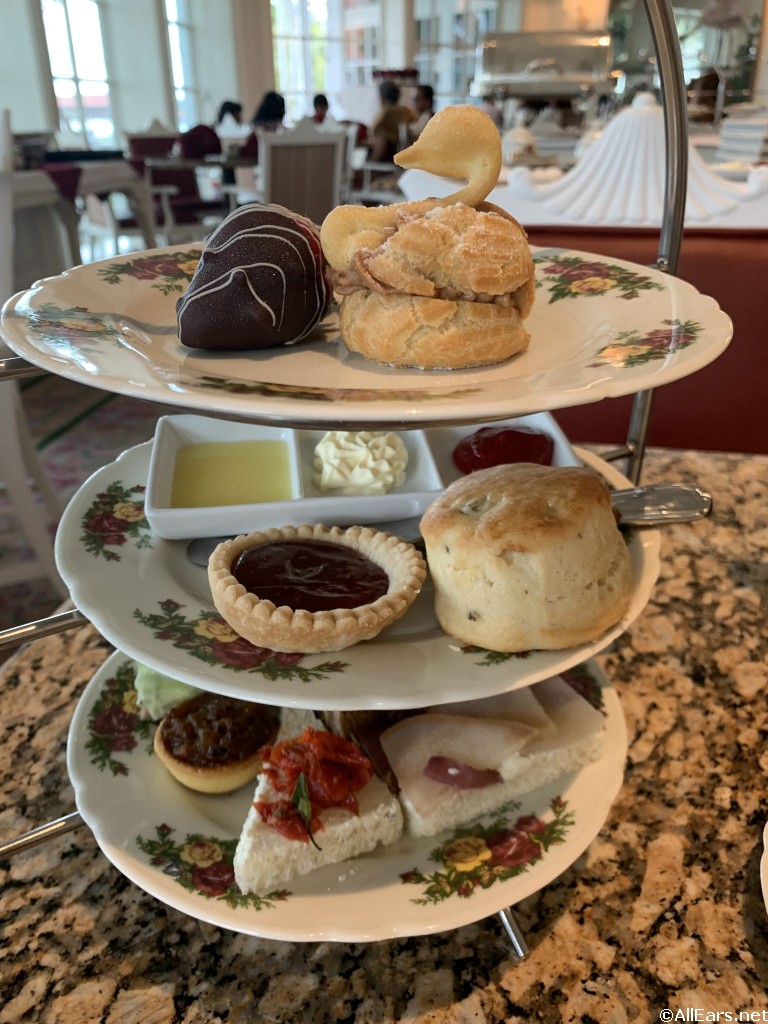 Those looking for a quiet bite and more of a lounge atmosphere can head up to Enchanted Rose, the lounge area themed to Beauty and the Beast, which serves up mini smoked brisket sliders, truffle fries, crab macaroni & cheese, and lots of different cocktails, martinis, beers, hard ciders, and other things to sip on to end your magical day at Disney World.
But there's even more to taste here! 1900 Park Fare, an all you can eat character meal features different sets of characters depending on when you visit. For breakfast, you'll likely get to enjoy a jolly holiday with Mary Poppins, Alice in Wonderland, and the Mad Hatter (although the characters are subject to change). At dinner, we've typically seen Cinderella, Prince Charming, Lady Tremaine, Anastasia, and Drizella here creating magic for the guests. The food here may not be the most unique or most incredible on property, but you won't want to miss out on their signature Floridian Strawberry Soup, and the characters really make this experience.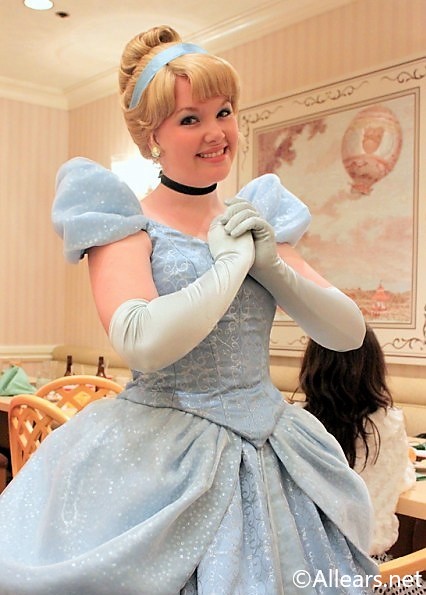 But those looking for the ULTIMATE foodie experience (and one of the priciest ones) will find it at Victoria and Albert's. This spot is THE premier dining experience at Walt Disney World and has been a AAA Five Diamond Award recipient since 2000. You can opt for a 7-course or 10-course menu in the dining room, the 10-course option in Queen Victoria's Room, or spare no expense and get a 7-10 course menu in the Chef's Table. No matter what you do, you'll feel like you're dining in luxury. It's definitely one of those once in a lifetime type of meals.
Overall, there are lots of options at the Grand that everyone — from kiddos to the most elite food critics — can enjoy!
Note: Citricos, Afternoon Tea and the Disney Princess Tea Party at the Garden View Tea Room, 1900 Park Fare, and Victoria & Albert's are currently unavailable. 
Want to feel (or eat) like you're on vacation in Europe? Head to Disney's Riviera Resort for some delicious options! You can grab some small bites and drinks at Bar Riva, or stop by Le Petit Cafe for artisanal cheese, charcuterie, and desserts inspired by the ones you would find at a genuine Parisian cafe.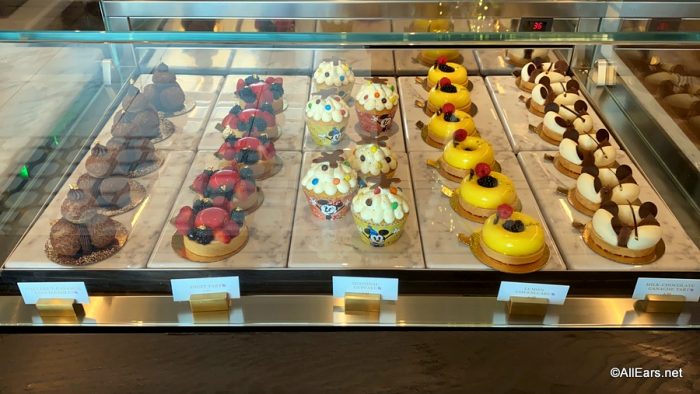 Primo Piatto can get you some quick meals for breakfast, lunch, or dinner, including (for breakfast) blueberry-lemon pancakes and Italian sausage, and (for lunch/dinner) hearth baked pizzas, croque monsieur. But, the real star here is Topolino's Terrace — Flavors of the Riviera. For breakfast, you can enjoy some shared pastries and then order an entree to go with it such as Wild Mushroom Scramble or a Sour Cream Waffle. And breakfast here is a modified character experience where you'll get to take socially distanced selfies with Mickey, Minnie, and friends.
Come for dinner instead and you'll get to take in the gorgeous view all around you (as the restaurant is located on the rooftop of the Riviera Resort) and munch on housemade pastas, fresh seafoods and meats, escargot, and more. With dishes inspired by spots all over Europe, Disney's Riviera Resort will take you on a culinary adventure far from Florida.
If there's one thing Port Orleans — French Quarter is truly known for, it's those hot, french, and incredibly delicious beignets! Light, puffy, and COVERED in powdered sugar, you'll want to order plenty of these to share with your whole family. You can grab these delicacies at Scat Cat's Club. Scat Cat's also offers a select number of appetizers and specialty cocktails if you're just looking to enjoy a lounge-type atmosphere rather than a full meal.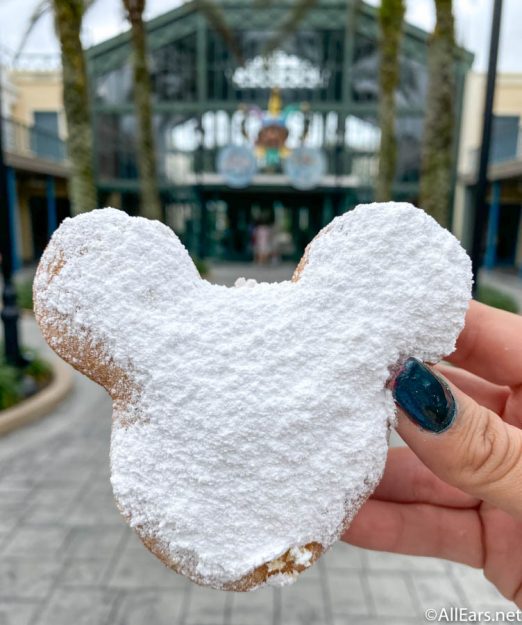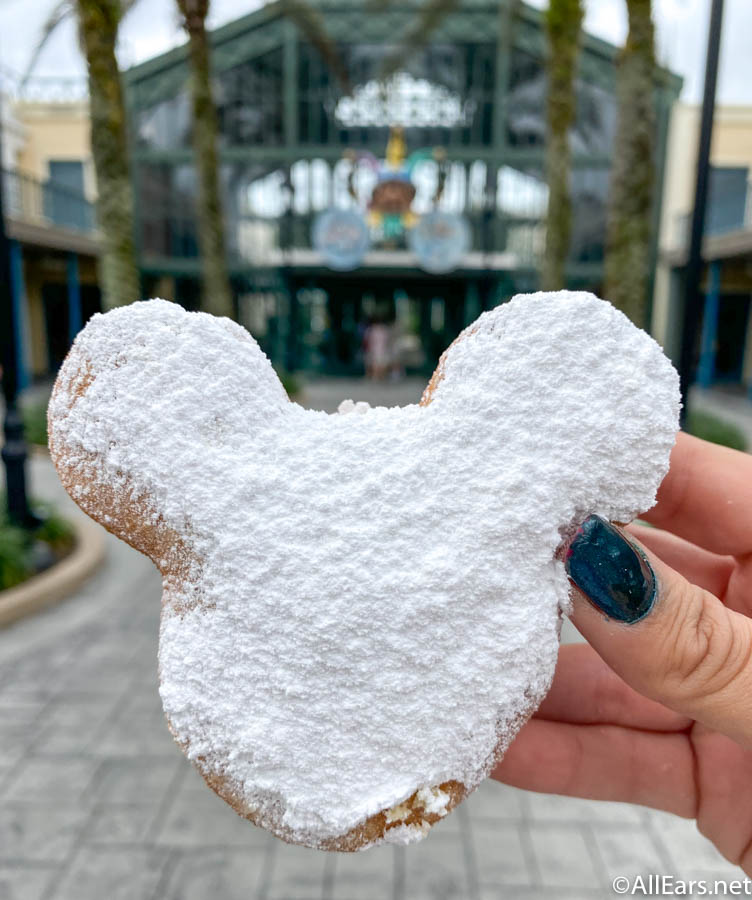 Sassagoula Floatworks and Food Factory, French Quarter's Quick Service spot, is also a place for foodies because it has more than just burgers, chicken, and fries (although it does have that, too). Here, you'll be able to grab items like barbecued ribs, gumbo, shrimp & grits, jambalaya, a BEIGNET BURGER(!), po' boys, and other unique dishes with some great flavors.
While French Quarter doesn't have its own sit-down restaurant, you can take a leisurely stroll over to Port Orleans — Riverside to enjoy a meal at  Boatwright's Dining Hall which features fried green tomatoes, Nashville hot chicken, and Mississippi Mud Creme Brûlée, among other options! Because the resorts are only a walk away from each other, you can also check out Riverside's Quick Service location — Riverside Mill Food Court — if you want more options. But, let's be real, if you're not eating beignets with every meal, you're missing out.
Note: Both Disney's Port Orleans — French Quarter and Disney's Port Orleans — Riverside Resorts are closed at the moment, as are their restaurants. 
If you're really looking for LOTS of options, Disney's Yacht and Beach Club Resorts are a fantastic choice as they are next to each other and within a short walking distance to other hotels and dining spots.  Want some INCREDIBLE ice cream creations, chili and cheese tots, and a burger? Stop by Beaches & Cream Soda Shop at the Beach Club for some fun!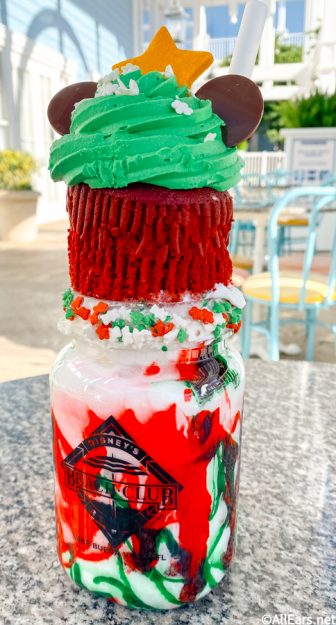 Or you can go to Ale & Compass Restaurant (at the Yacht Club) for some delicious Parker House Rolls and spreads, or some strip steak, pasta, and other dishes. You can also get some limited items at the Ale & Compass Lounge. If you're looking for something on the fancier side, you can have an epic date night at Yachtsman Steakhouse with some prime rib, rib-eye, filet mignon, sea bass, and other options.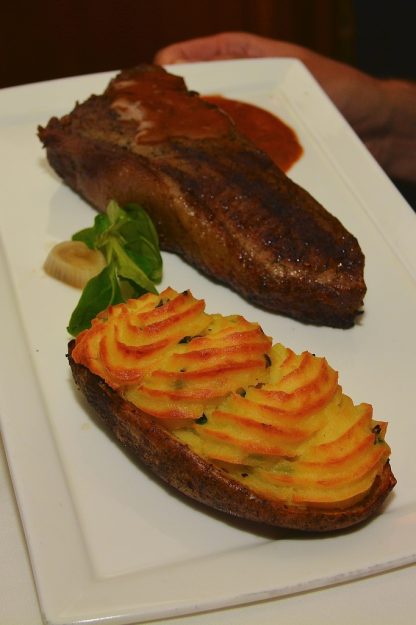 There's also Cape May Cafe, which is a restaurant that serves both lunch and dinner buffet-style, with Goofy and friends greeting guests at breakfast.
But really the best part of these resorts is the fact that you can take a quick walk over to EPCOT to eat around the world, or walk the other way to The Walt Disney World Swan and Dolphin Resorts, which have LOTS of restaurants on their own (more on that in a second), or even to Disney's BoardWalk with even MORE restaurants to choose from like Trattoria al Forno and BoardWalk Bakery.
Note: Yachtsman Steakhouse and Cape May Cafe are currently unavailable.
The Walt Disney World Swan and Dolphin Resorts
Finally, the last hotels on our list of recommendations are The Walt Disney World Swan and Dolphin Resorts. Again, these hotels are a quick walk away from EPCOT, Disney's Beach and Yacht Club Resorts, and the Disney BoardWalk, which ALL have some fantastic restaurants to choose from. But, in addition to that, the Swan and Dolphin resorts have tons of incredible, signature restaurants of their own. Todd English's bluezoo (Dolphin) serves up international coastal cuisine like new england-style clam chowder, black cod, and much more. Garden Grove (Swan) offers American cuisine in a unique environment…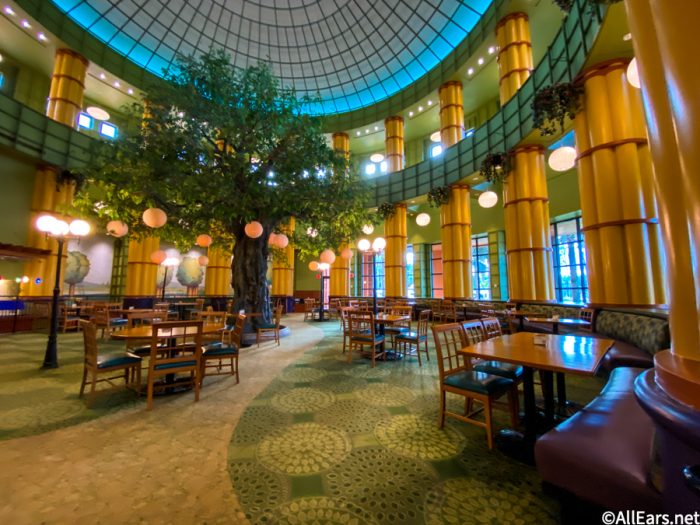 …Il Mulino New York Trattoria (Swan) will satisfy your cravings for traditional Italian dishes, and at Kimonos (Swan) you'll be able to snack on some incredibly fresh and delicious sushi (as well as other items like chicken cats and wagyu beef satay).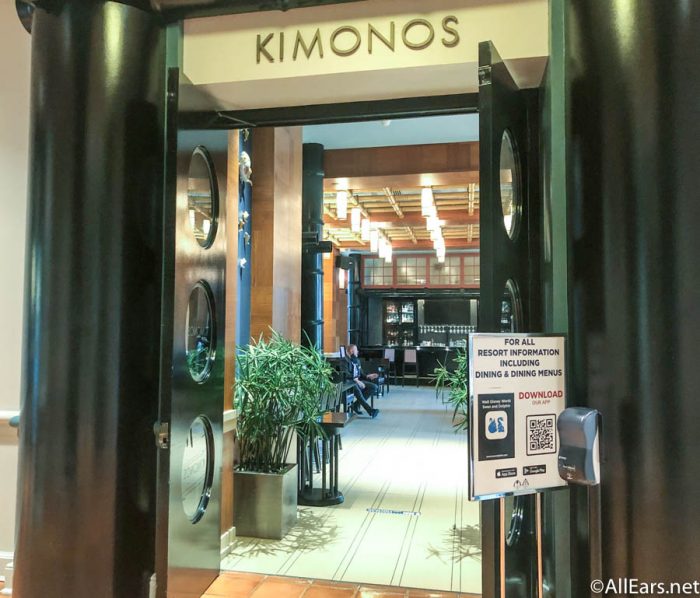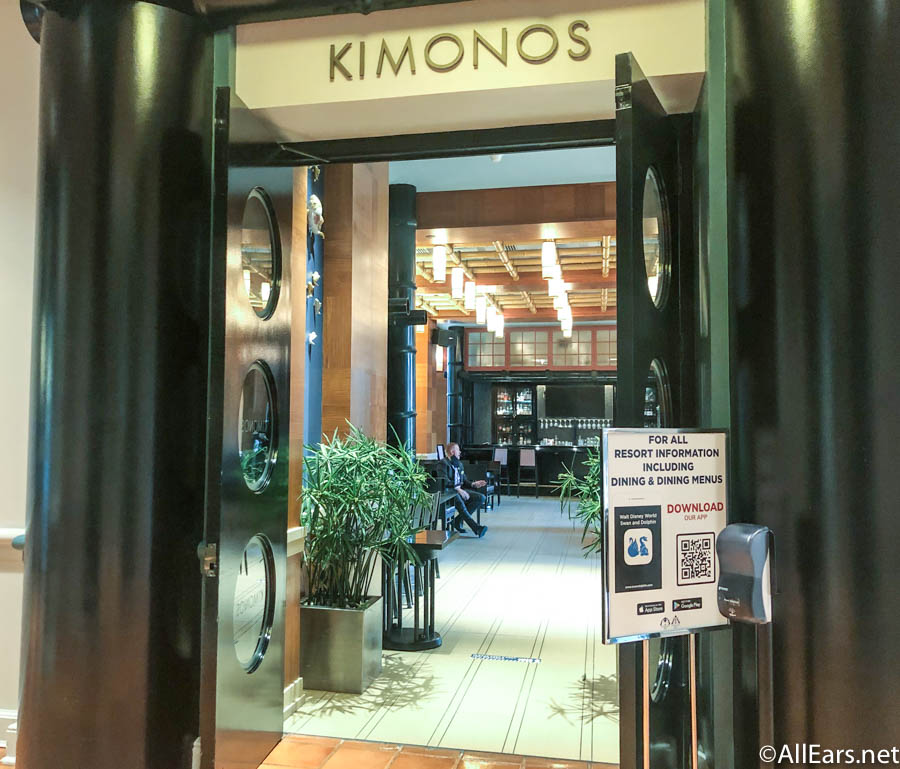 Looking for more shakes? You can head to The Fountain (Dolphin) for some burgers and sandwiches and LOTS of unique shakes like the Coco Loco Shake (chocolate and caramel cappuccino ice creams) or Peppermint shake. Or you can get your steak on at Shula's Steak House (Dolphin) featuring all kinds of delicious meats. And if you time your visit during the Swan and Dolphin's Annual Food & Wine Classic or other food-focused events, you'll be able to sample tons of food offerings from these amazing spots. Foodie heaven is just one hotel stay away!
And that completes our list for the hotels foodies NEED to stay at in Disney World. What Walt Disney World Resort hotel do you like to eat and stay at? Let us know in the comments!
Join the AllEars.net Newsletter to stay on top of ALL the breaking Disney News! You'll also get access to AllEars tips, reviews, trivia, and MORE! Click here to Subscribe!