We'd be happy to hop on Disney attractions all day, every day.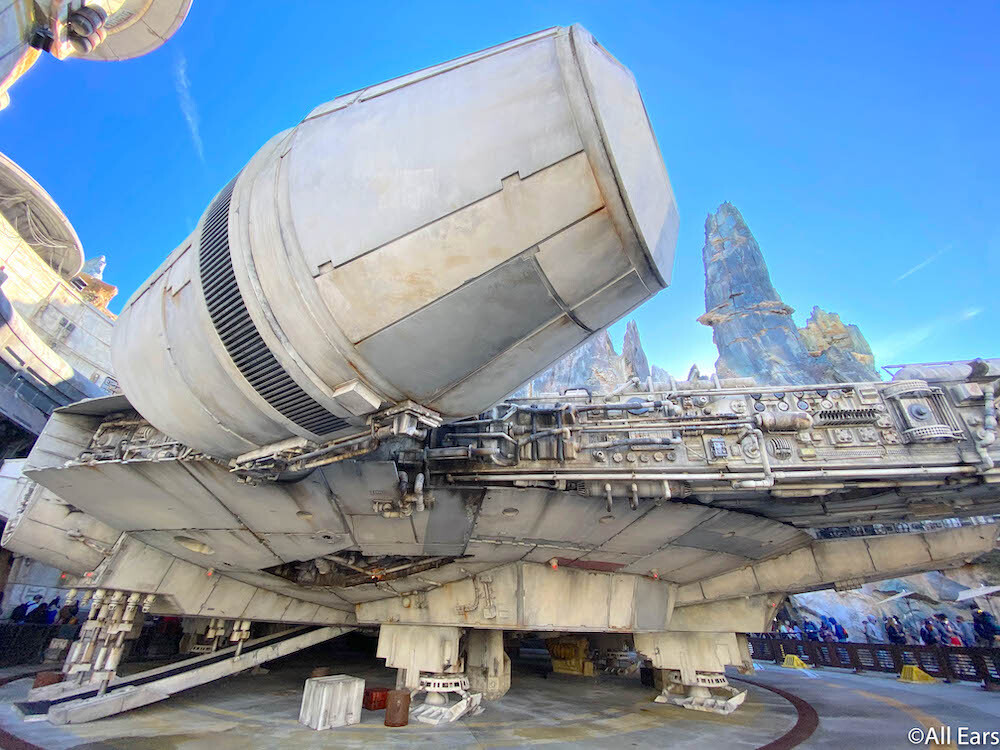 As Disney World has continued to modify its health and safety guidelines in the parks, different rides have started to increase the number of guests on attractions by installing plexiglass barriers. While we've seen plexiglass installed over on Rise of the Resistance, Frozen Ever After, Tower of Terror, and Mickey and Minnie's Runaway Railway, there's now another spot adding additional safety measures to its ride experience.
A second Star Wars: Galaxy's Edge attraction, Millennium Falcon: Smugglers Run, has now added plexiglass barriers as well! Even with these additions, the queue was especially long during our visit with an 80-minute wait.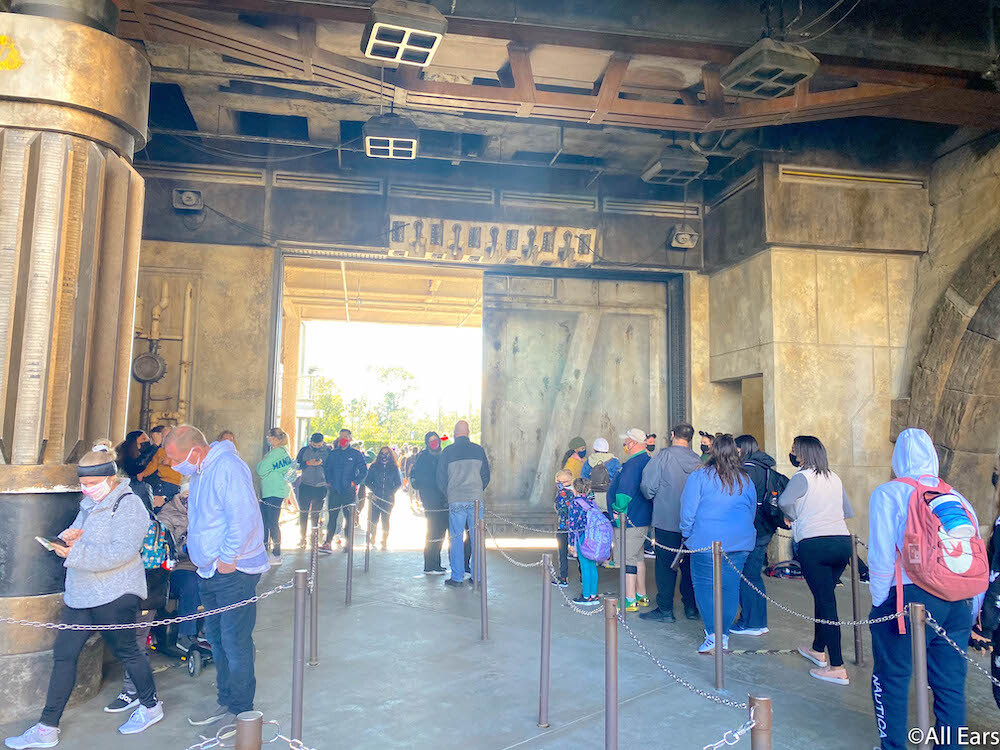 Although the plexiglass barriers are meant to enable more parties to ride Smugglers Run at once, it took us just over an hour to even enter the attraction's building.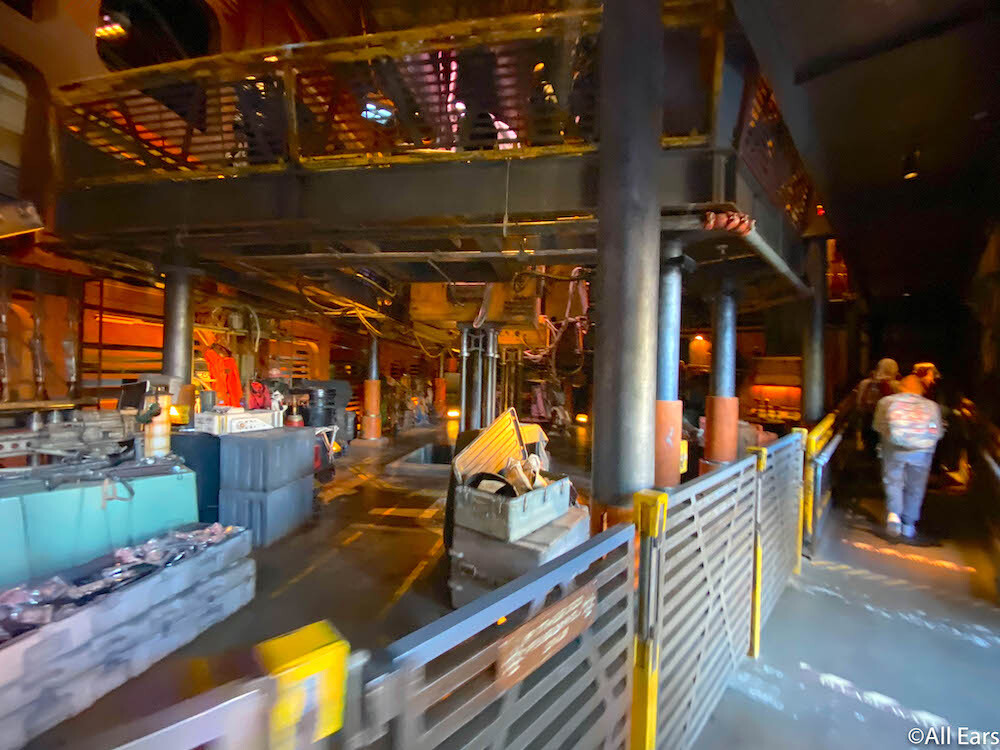 Once guests arrive in the room with the Dejarik table, there are two sets of orange and blue dots for different parties. Now that the plexiglass barriers are in place, one party with a group of one to four guests will be assigned to one dot and a smaller group of one to two guests to the second dot.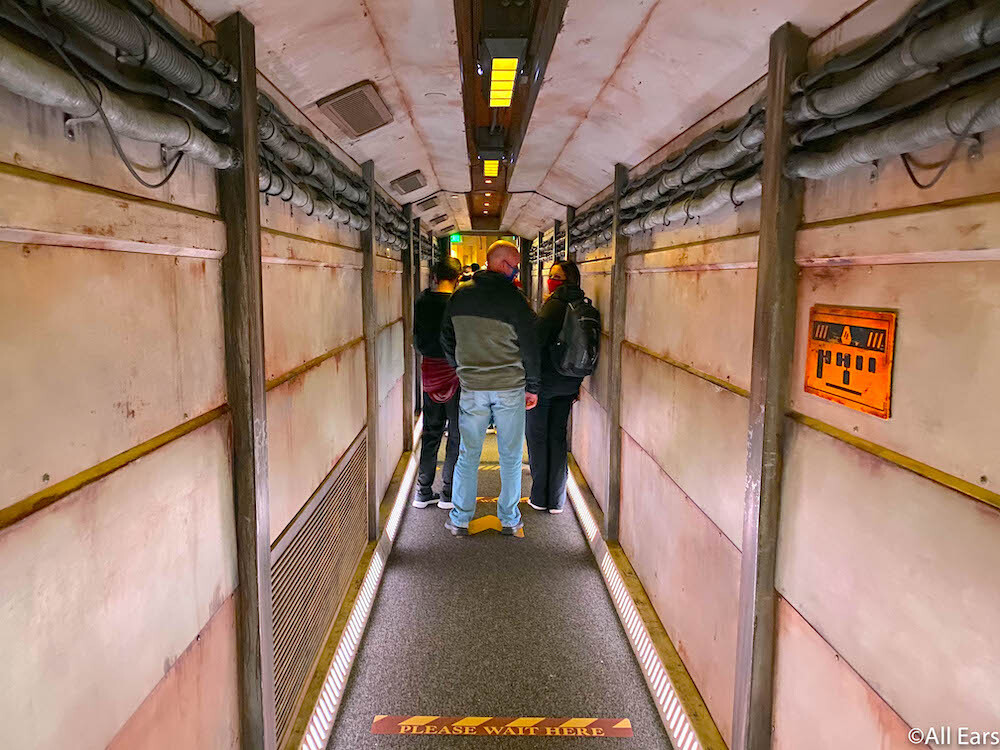 Those on the orange dots go to the left cockpits, and those on the blue dots go to the right cockpits. Cast Members will call everyone up by color with instructions to stay on their dots once they're in place.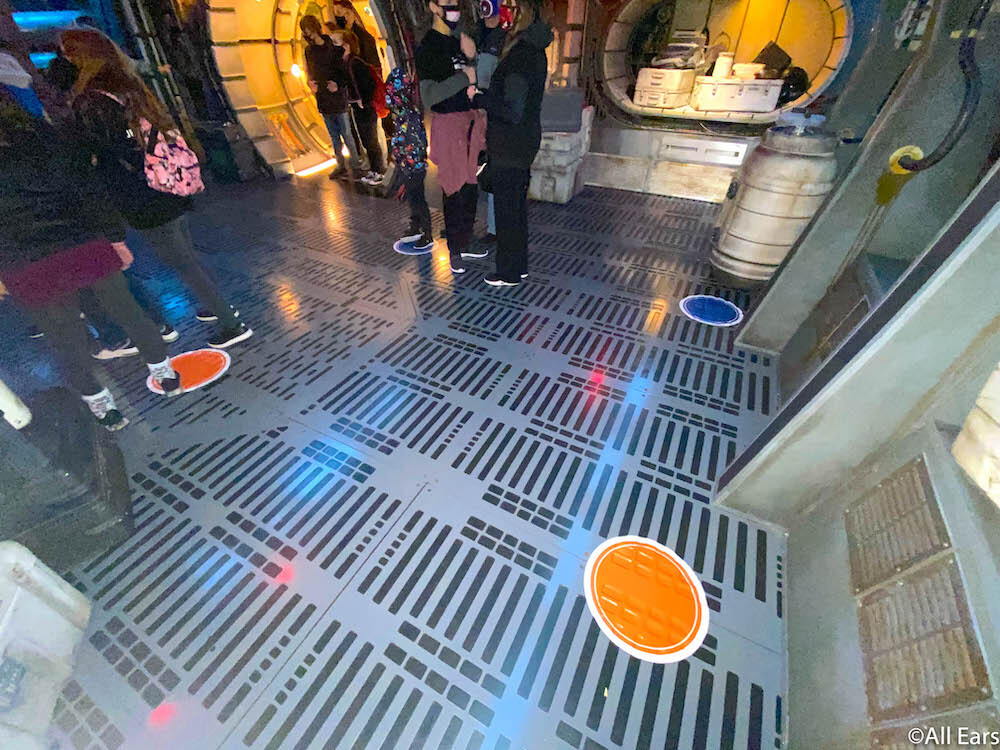 There aren't specific gunner, pilot, and engineer standpoints in use anymore, but instead, guests will stand on their designated colored dots before they load. Guests encounter 3 sets of these dots prior to entering the cockpit to ride the attraction to ensure everyone is organized and safely distanced.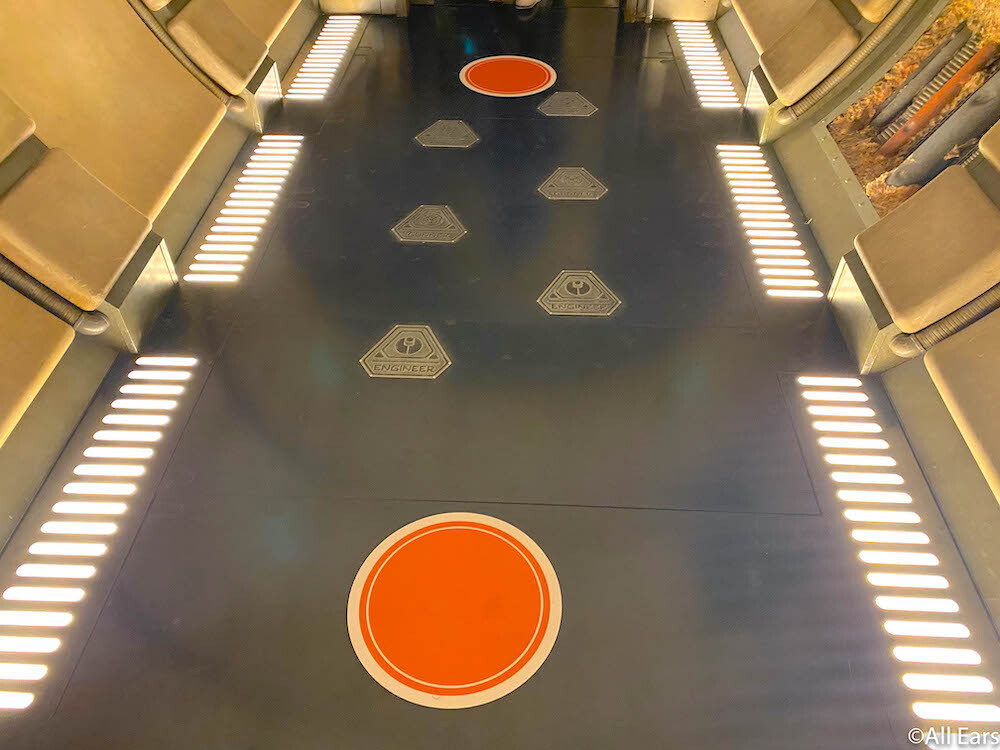 The plexiglass barriers aren't on every seat inside the cockpit. Rather, they are placed between the gunner and engineers, but not the pilot and the gunners. With this in mind, it's important to note that these cabins are pretty small. Even with the addition of the plexiglass, guests may not be able to maintain a six-foot distance between the second party on the ride.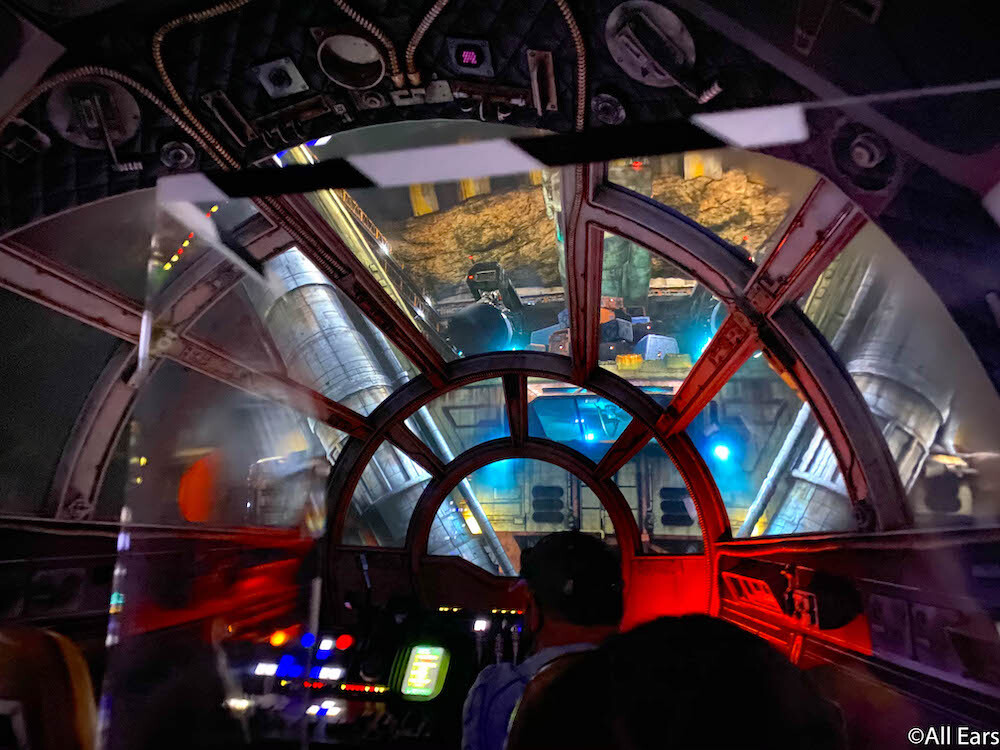 A Cast Member shared that guests can try to ask for a certain role before they arrive in the Dejarik room, as the bigger groups will most likely receive the pilot positions with smaller groups as engineers.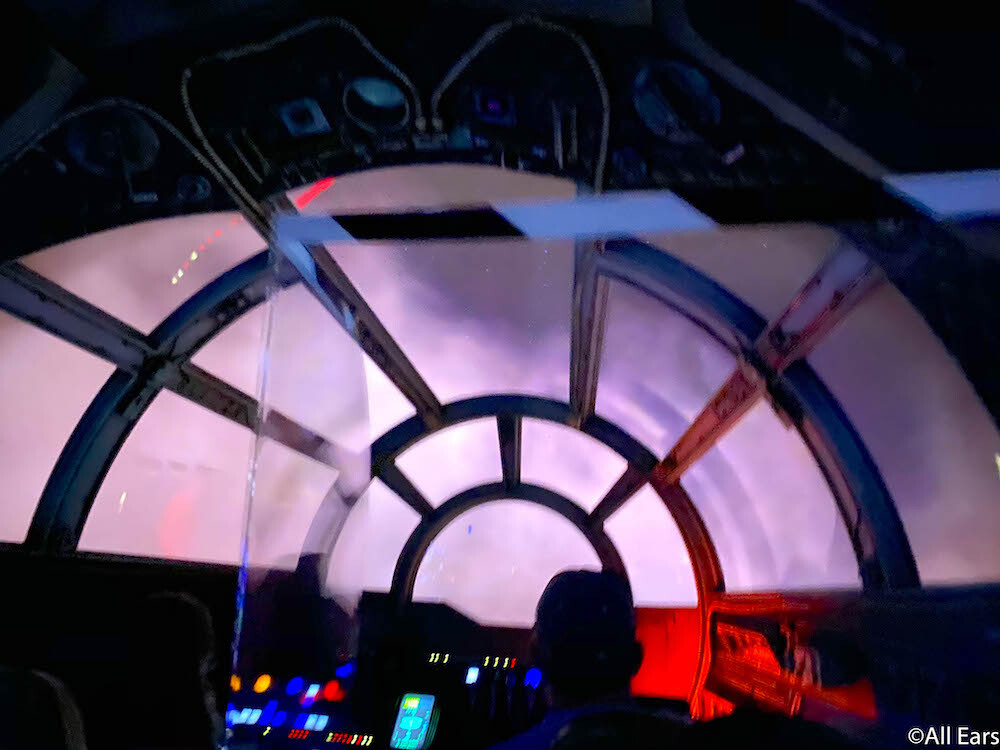 While we do know that the parks are using these plexiglass barriers as additional health and safety measures to allow more guests onto the attraction at once, we still didn't arrive onto the ride any faster than we have in the past.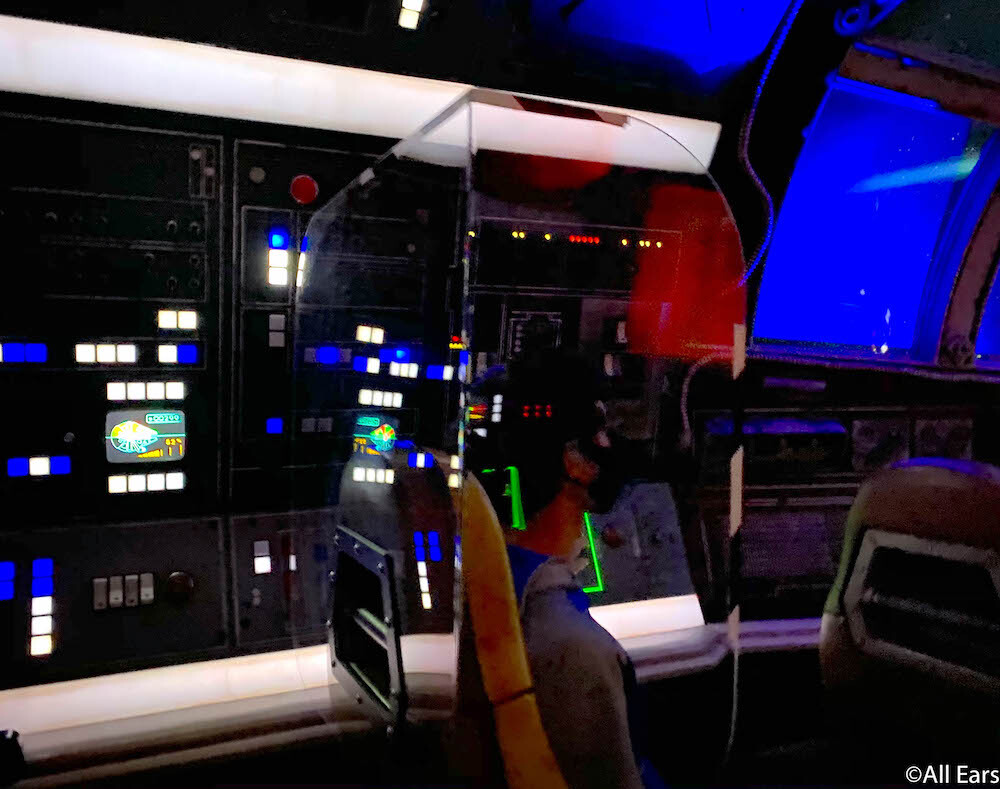 However, we'll continue to update you on the attraction as we continue heading back to Disney's Hollywood Studios. As Disney World adds additional health and safety measures to the parks, we'll be sure to give you a look at any future changes!
Will you be going to Disney World anytime soon? Let us know in the comments below!