Is there any better way to end the night than with the fireworks around Walt Disney World?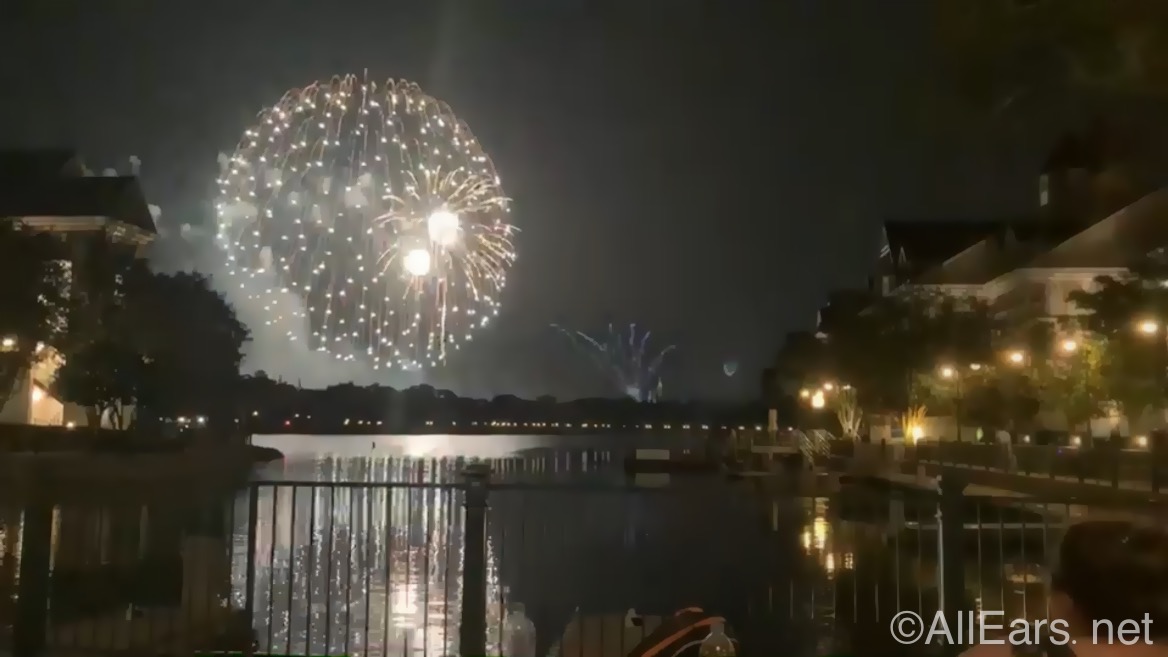 This means it's time for us to book reservations for these Walt Disney World restaurants (because what's better than dinner and a show?)

(Note: These dining experiences may still be temporarily unavailable. Make sure to check back with AllEars and DisneyWorld.com before you book your reservation.)
Disney Resort Restaurants
California Grill
Over at Disney's Contemporary resort, you can take an elevator up to the 15th floor and dine at one of our favorite Signature restaurants, California Grill.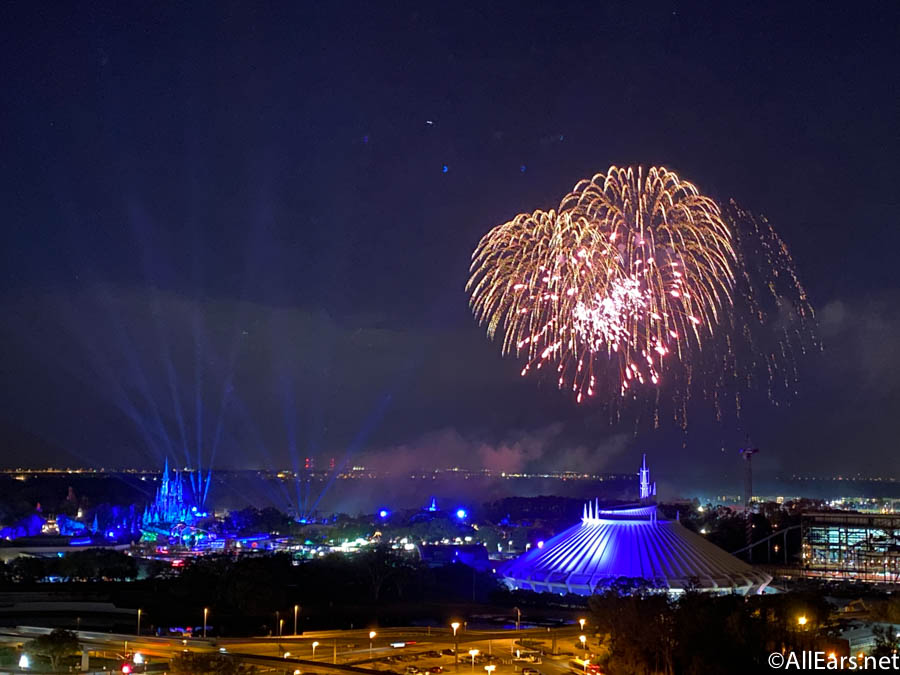 California Grill serves up a nice selection of American and seafood options — but if you go around the time Magic Kingdom's fireworks are lighting up the night sky, you'll be able to head out onto the Observation Deck of the restaurant to enjoy the show. (Pro Tip: If you weren't able to book dining during the show but ate there earlier in the day, you can bring your receipt back to the restaurant for entry to the Observation Deck, too!)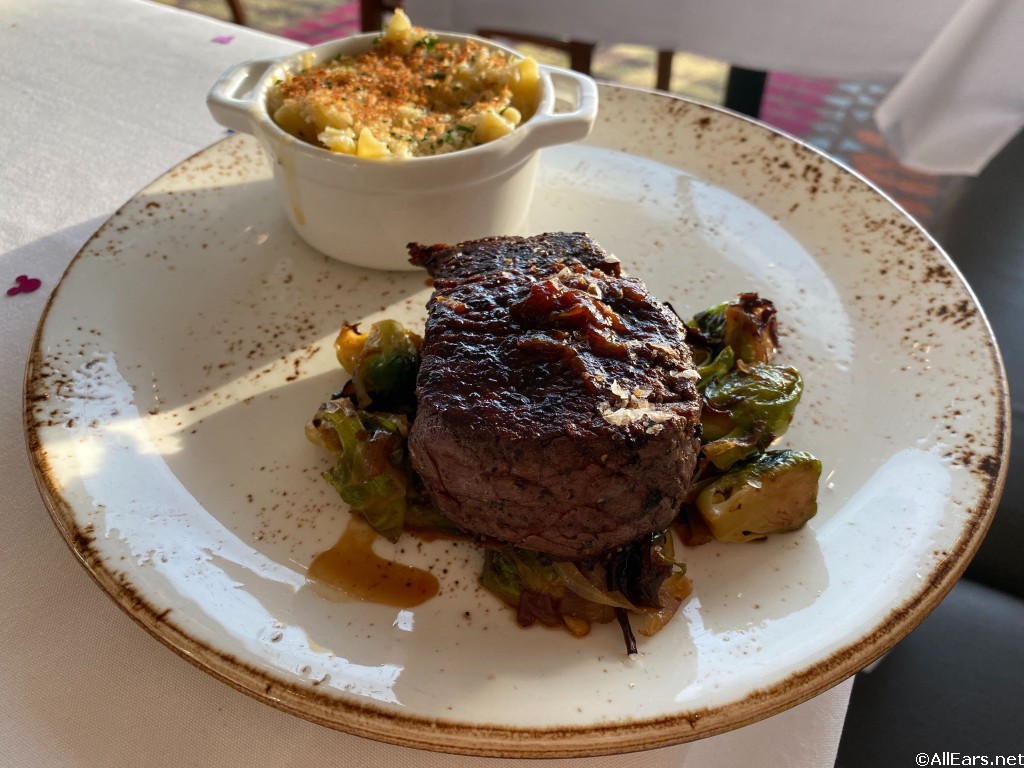 But that's not all! During the show, California Grill's lighting will dim, and the fireworks' soundtrack will be piped through the restaurant.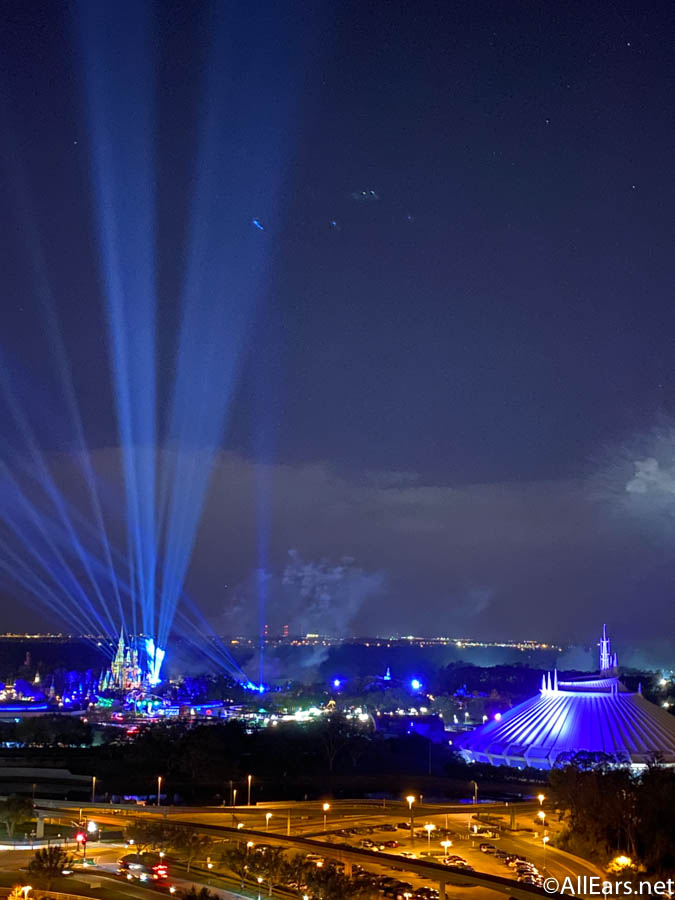 It's a magical experience that combines fantastic food and fantastic views.
Toledo
Is the 15th floor not high enough for you? Perhaps taking an elevator up to the 16th floor of Gran Destino Tower at Coronado Springs Resort for an evening at Toledo — Tapas, Steak, and Seafood will be more up your alley.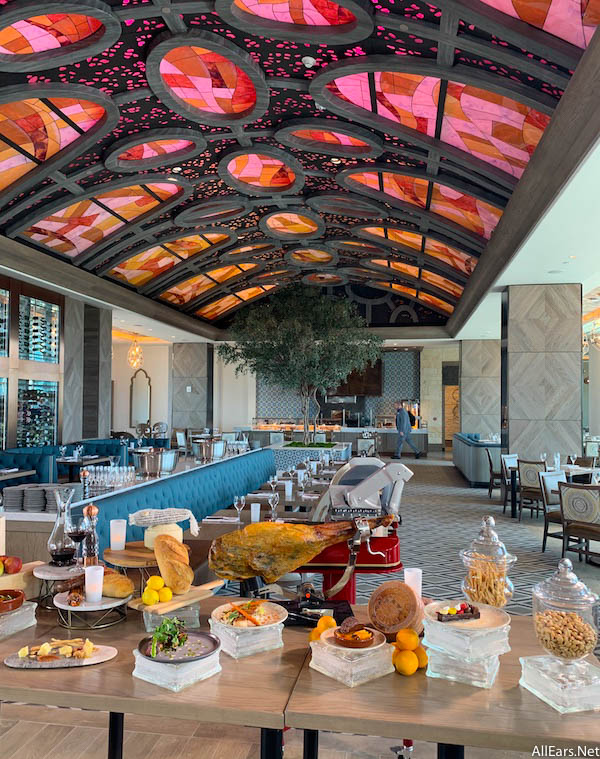 Toledo has a variety of Spanish-inspired options for you to choose from. It also features not just one, but two epic views of Disney fireworks!
First, you'll be able to see EPCOT's fireworks display. In meals past, we've been able to watch Illuminations and EPCOT Forever from the 16th floor. Now we can watch the new fireworks spectacular, Harmonious!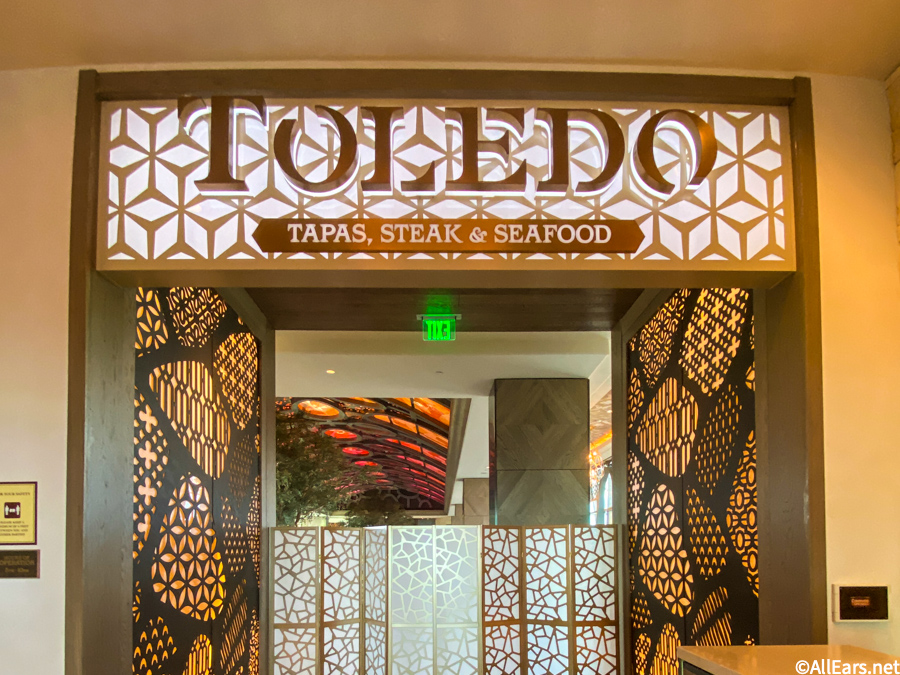 Toledo at Gran Destino TowerThe second fireworks view you can expect from Toledo is for Hollywood Studios, where we've previously watched Star Wars: A Galactic Spectacular. There's no word (yet) on when these fireworks will return to Hollywood Studios, but we can't wait to make a reservation at Toledo upon their return!
Narcoossee's
NOTE: Narcoossee's is currently closed for refurbishment. 
Want a fine dining experience at Disney's Grand Floridian resort without having to take out a loan (*cough* Victoria & Albert's *cough*)? Narcoossee's is the place to be!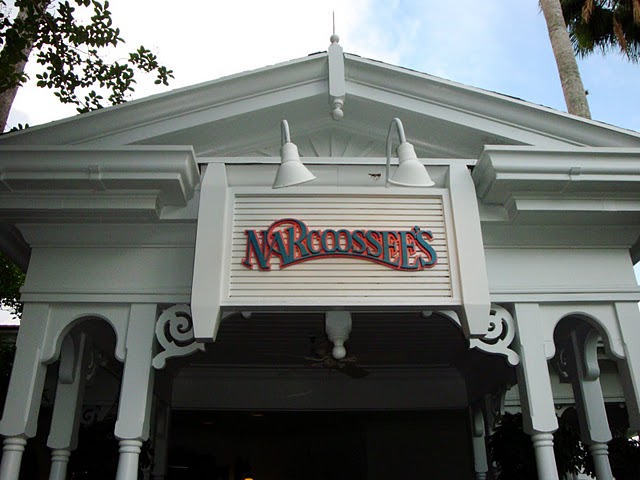 Much like California Grill, Narcoossee's has a tasty selection of American and seafood options. Unlike California Grill, you don't have to take an elevator to the 15th floor to enjoy their Magic Kingdom fireworks view.  
You can either watch the fireworks from the comfort of your table through those giant windows surrounding the restaurant, or you can take a trip outside to the wraparound porch.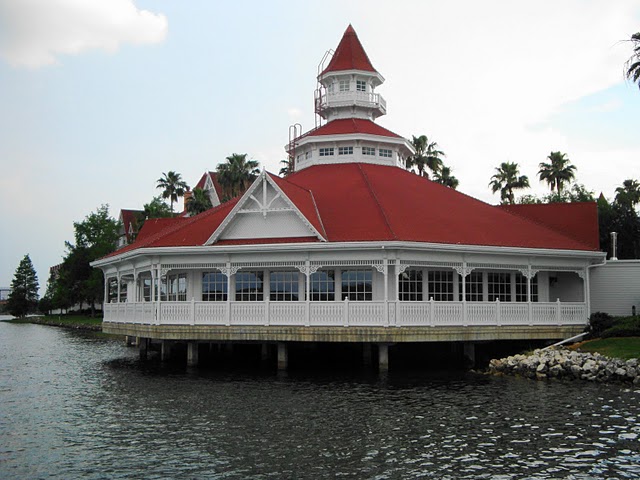 The waterfront view of the castle is the cherry on top. *Siiiigh*
'Ohana
'Ohana over at Disney's Polynesian Resort is a favorite for food but also for views!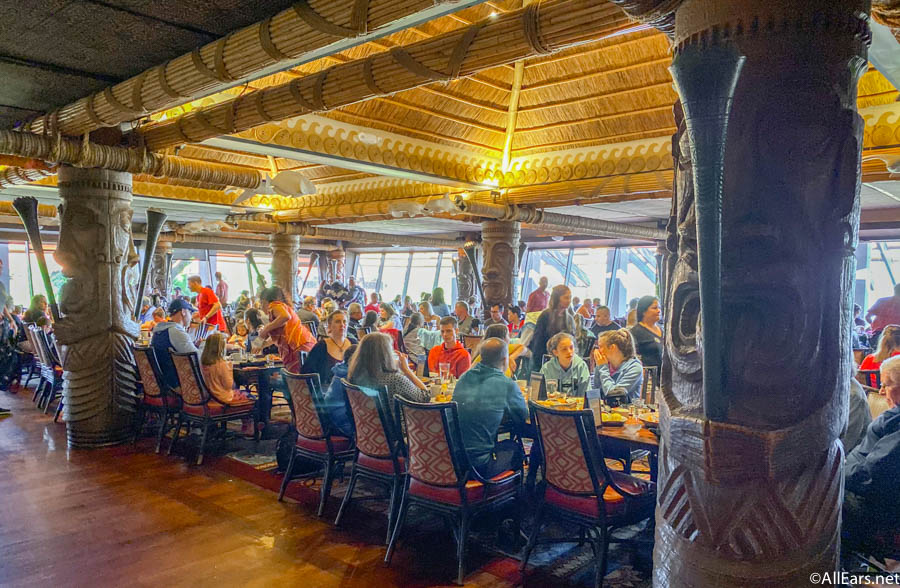 'Ohana is a family-style restaurant (meaning you have prix-fixe options brought out to your table for the entire group to share) that features an array of Polynesian-inspired foods. You can also see the Magic Kingdom fireworks, depending on where you're sitting.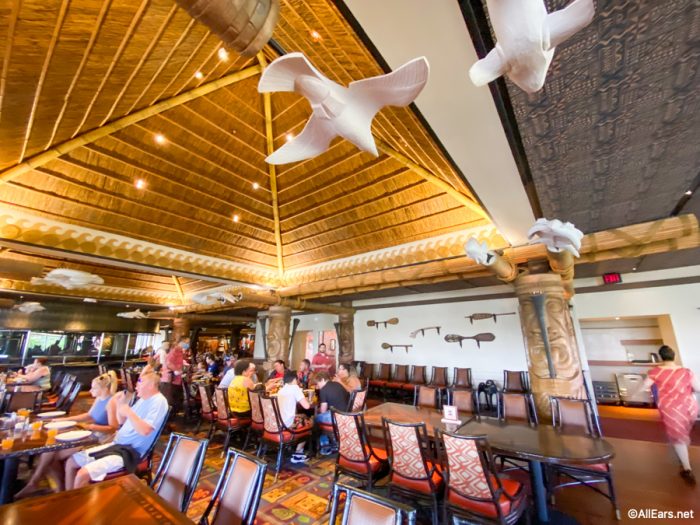 If you'd like to watch the fireworks from your table, make the request ahead of time when booking your reservation. Not every table has a good view — but the tables by the windows have *excellent* views.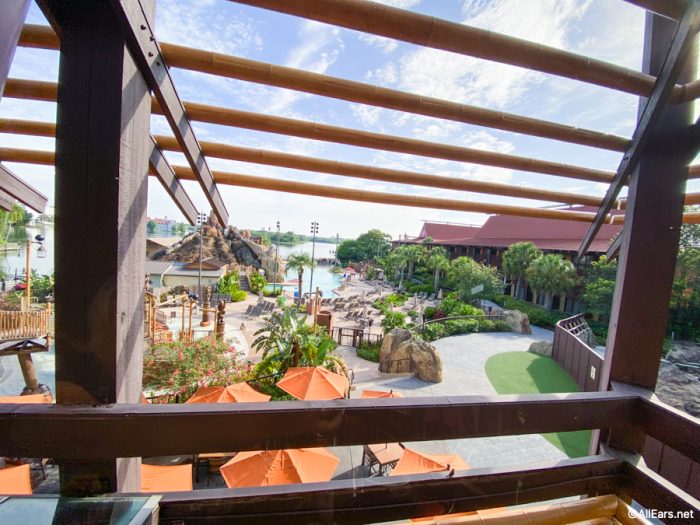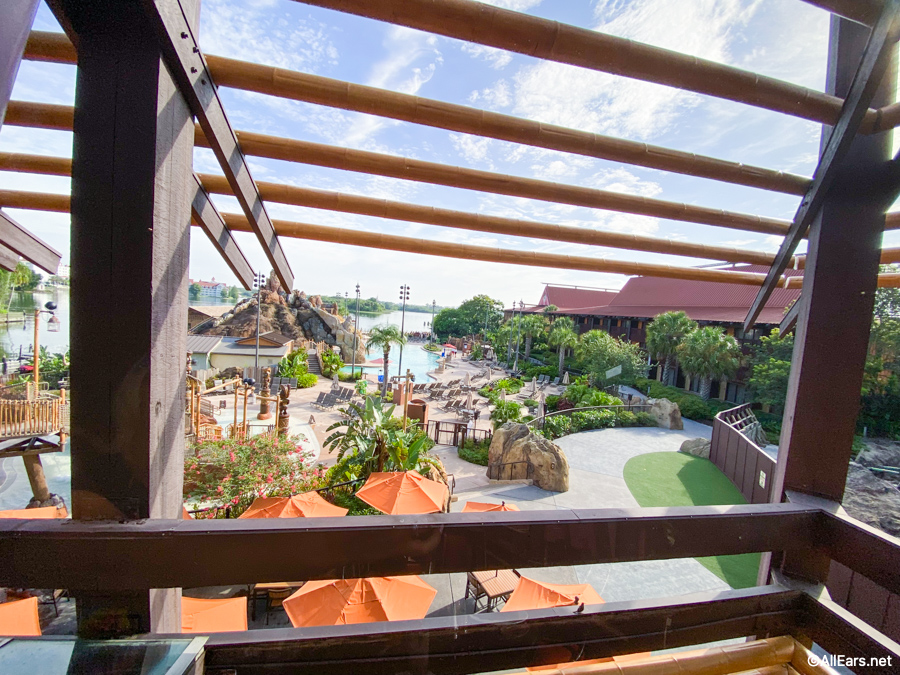 'Ohana also has dimmed lighting and a piped-in fireworks soundtrack during the show — just like California Grill!
EPCOT Restaurants
Rose and Crown
In EPCOT's United Kingdom pavilion, you'll find a cozy little Table Service restaurant with some of the best British comfort food around at Rose & Crown Pub and Dining Room.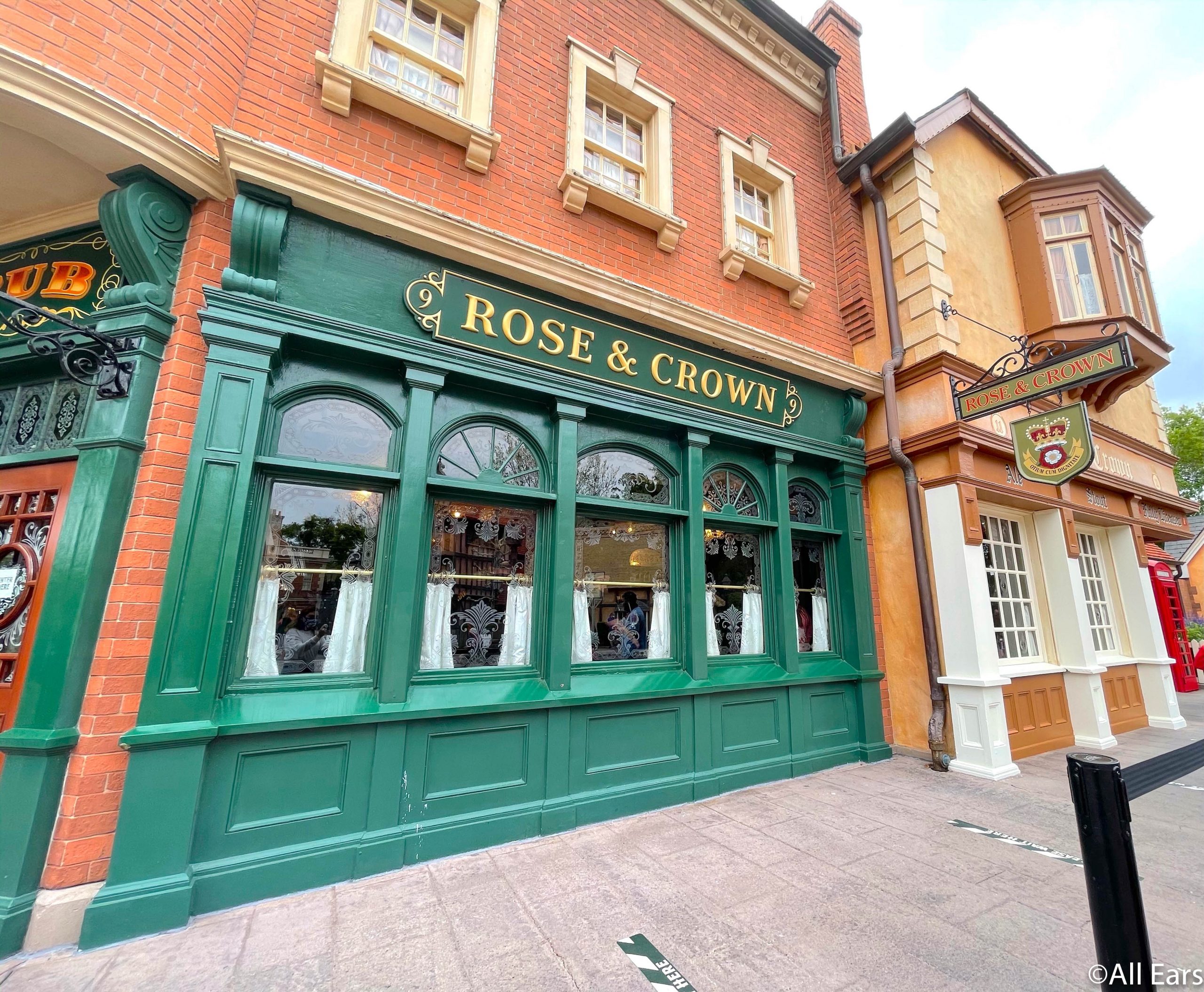 Inside the restaurant isn't going to give you that view of the fireworks you're looking for. The patio, on the other hand, has a fantastic view of EPCOT's World Showcase Lagoon.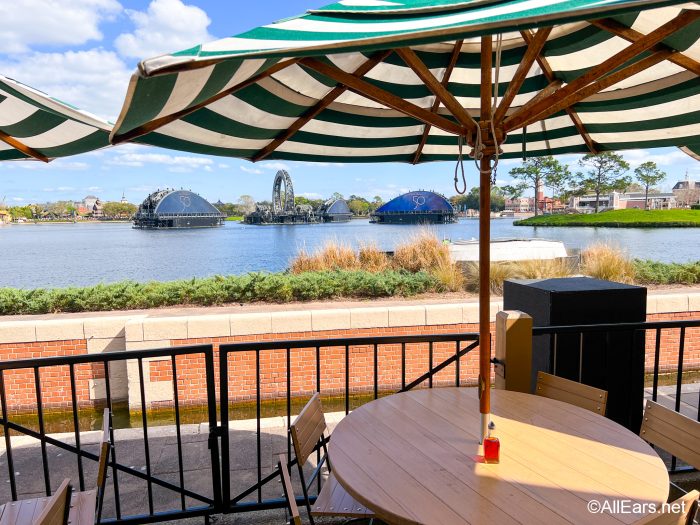 Guests can secure a patio seat by purchasing the Rose & Crown Fireworks Dining Package, which comes with a prix-fixe menu of Rose & Crown favorites and a guaranteed table by the lagoon. Each dining package ticket is $89 per adult and $39 per child.
La Hacienda de San Angel
Let's take a hop, skip, and a jump from the United Kingdom over to the Mexico pavilion and get a perspective from the other side of World Showcase Lagoon — La Hacienda de San Angel.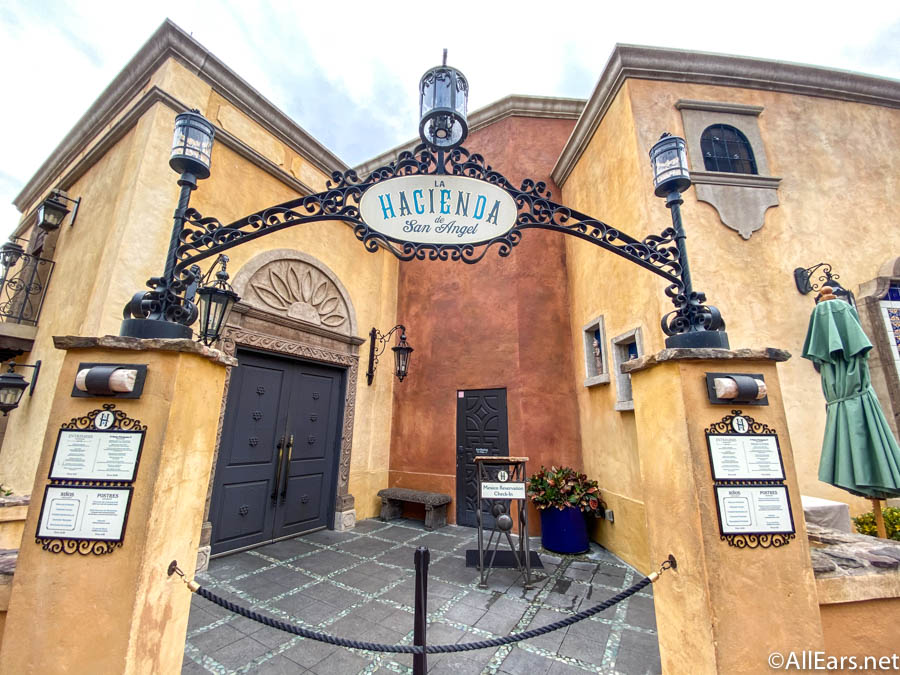 This is a comfy/cozy Table Service restaurant that serves up authentic Mexican dishes. They also serve up a gorgeous view of EPCOT's fireworks.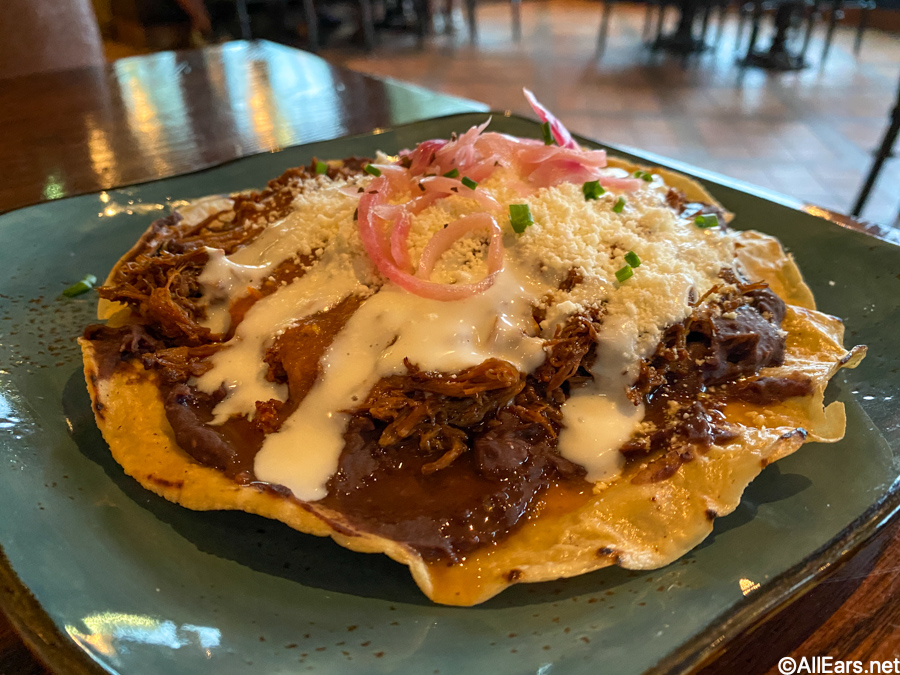 For fireworks-viewing purposes, you might have a better chance of getting a reservation here than over at Rose & Crown (where you may still be required to purchase a dining package for those prime show seats).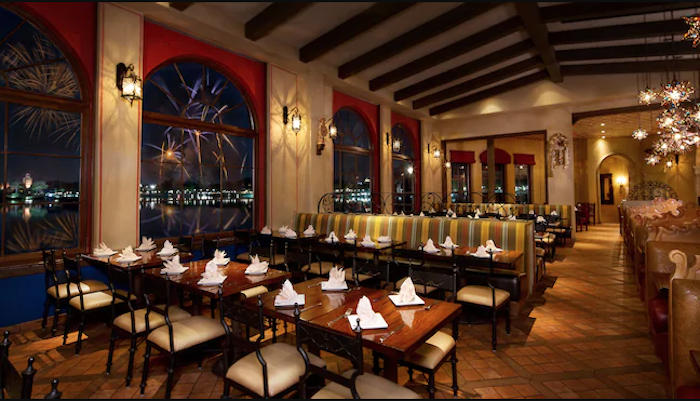 Also different from Rose & Crown: you can see the entire show from inside the restaurant (especially if you get seated by one of the elongated windows).
La Cantina de San Angel
Don't want to pay a hefty fee for Mexican food? Consider Cantina de San Angel — the Quick Service option attached to La Hacienda de San Angel.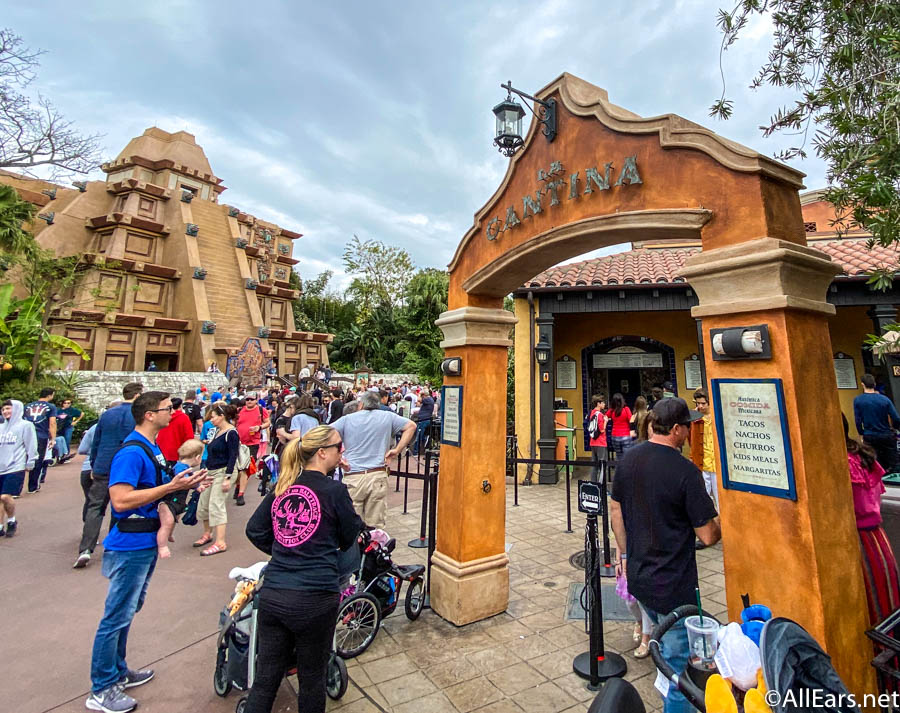 Cantina de San Angel has a tasty variety of traditional Mexican options (tacos, churros, chips and guac, etc.). Plus, it offers up another great view of the World Showcase Lagoon. 
La Hacienda de San Angel might still be the best option for you if you want a guaranteed seat and a fireworks view with air-conditioning.
However, if you don't mind an outdoor seat around the lakefront and want to pay less for your Mexican-inspired dinner, give La Cantina de San Angel a try! (Note: You may want to get there early — tables are first come, first serve.)
Monsieur Paul
NOTE: Monsieur Paul's is currently unavailable. 
In EPCOT's France pavilion, you can make reservations at Monsieur Paul — a Signature dining restaurant that, despite being inside a theme park, requires a dress code. You don't need formal wear, per se, just a resort casual ensemble (i.e.: no bathing suits, no tank tops, no flip-flops, no torn clothing).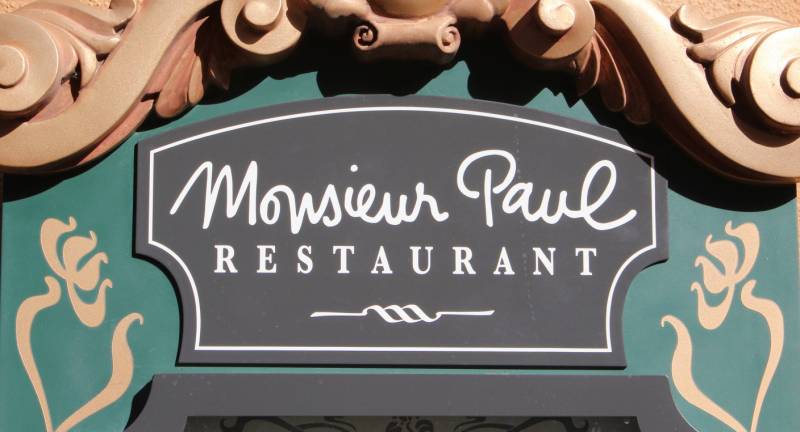 This is a peaceful restaurant, with a quiet, sophisticated atmosphere and a prix-fixe menu chockfull of French cuisine.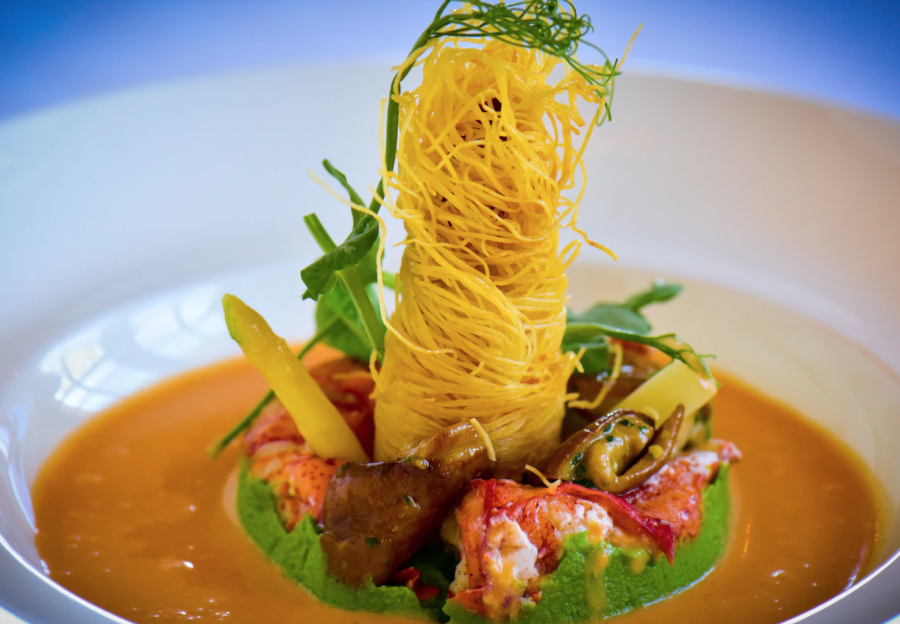 If you're lucky (and you schedule a reservation during the fireworks) you may be sat at one of the restaurant's window seats — which provides a head-on view of World Showcase Lagoon.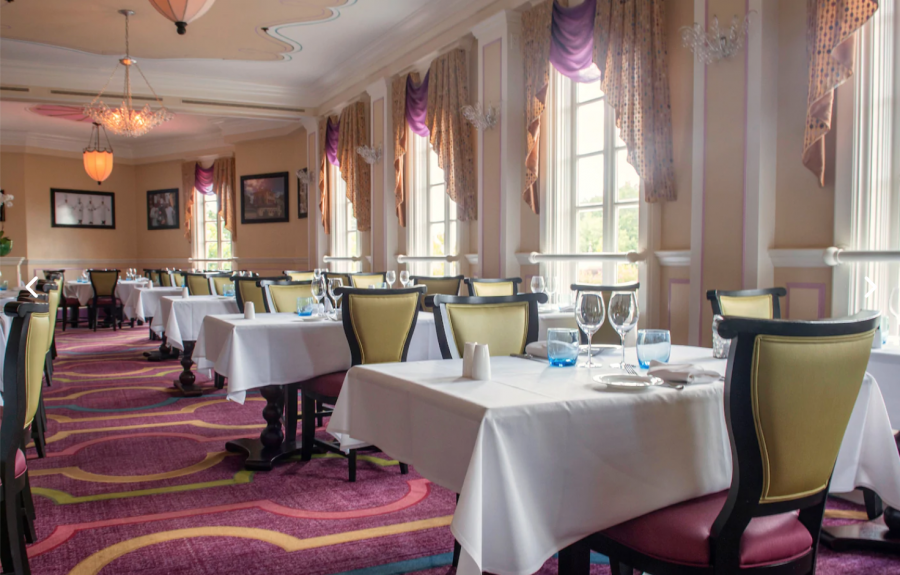 It may not be the clearest fireworks view you could get around the park, but, hey, you've got a great meal with your show. Hard to complain.
Tokyo Dining
Looking to enjoy a plate of sushi while watching the EPCOT fireworks? Then head into the Japan pavilion and on over to Tokyo Dining.
Tokyo Dining is a modern-and-hip restaurant with sleek design and a delicious array of sushi, sashimi, and nigiri.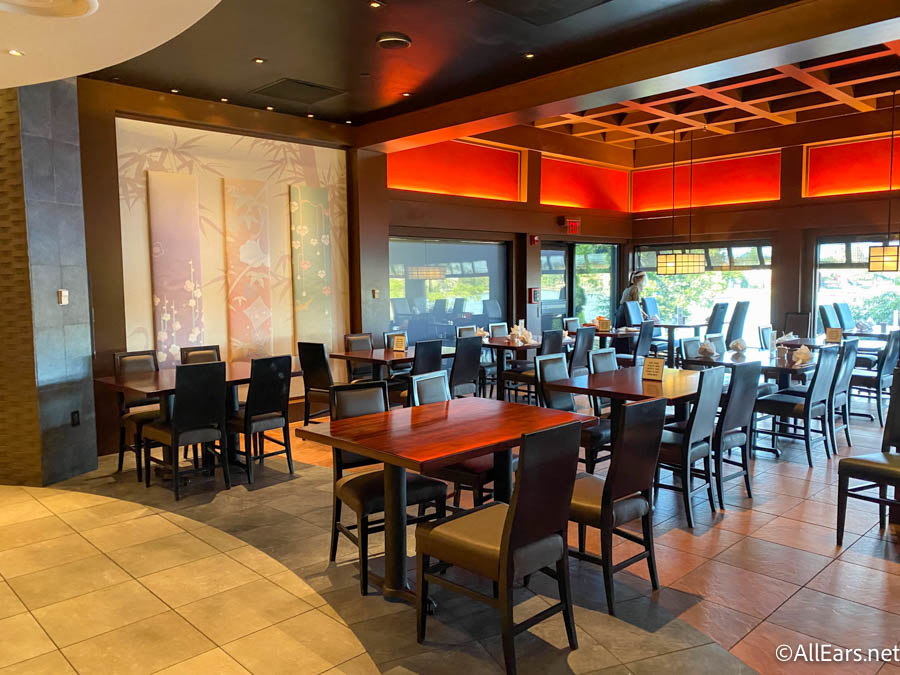 The windows of the restaurant overlook the World Showcase Lagoon. That being said, the window seat tables in this restaurant are very limited.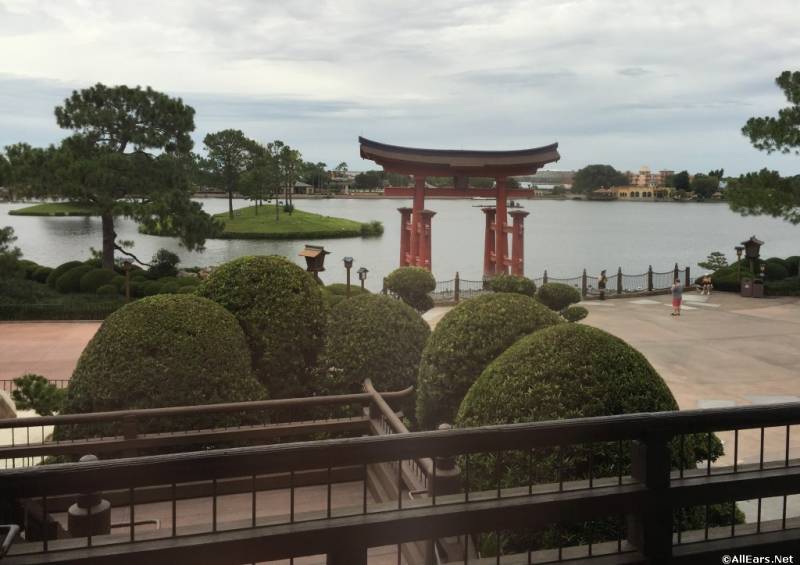 Unfortunately, even if you *do* get a window seat, those seats are right next to the restaurant's balcony — a popular area for guests to watch the fireworks from (only slightly blocked by trees). The crowd on the balcony may mean an obscured view for those inside the restaurant.
Magic Kingdom Restaurants
Casey's Corner
Casey's Corner (AKA: Our favorite hot dog Quick Service ever) is a classic on Main Street, USA, so it's time for us to grab those corn dog nuggets and settle in to watch the Enchantment fireworks.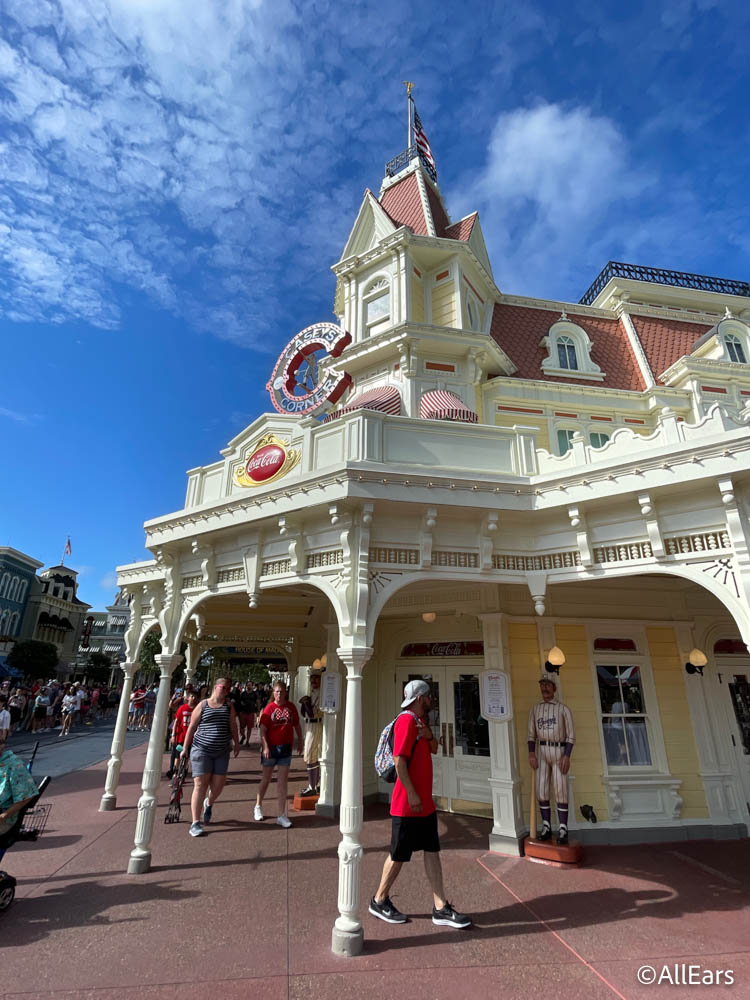 If you're able to grab one of the (very) few Casey's Corner outdoor tables, you'll get a not-too-shabby view of Cinderella Castle.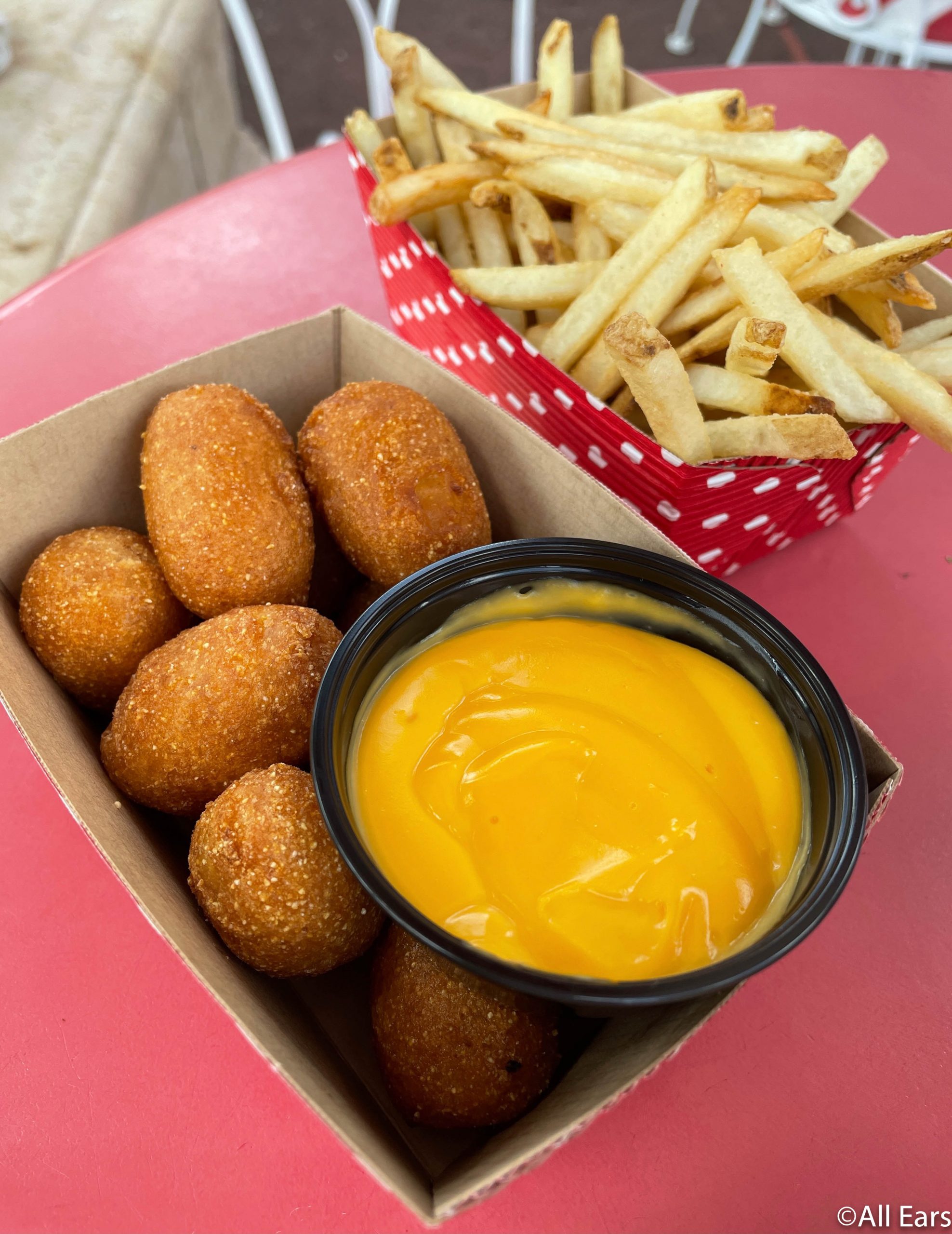 However, don't bank on securing one of these tables — they're usually snatched up quickly.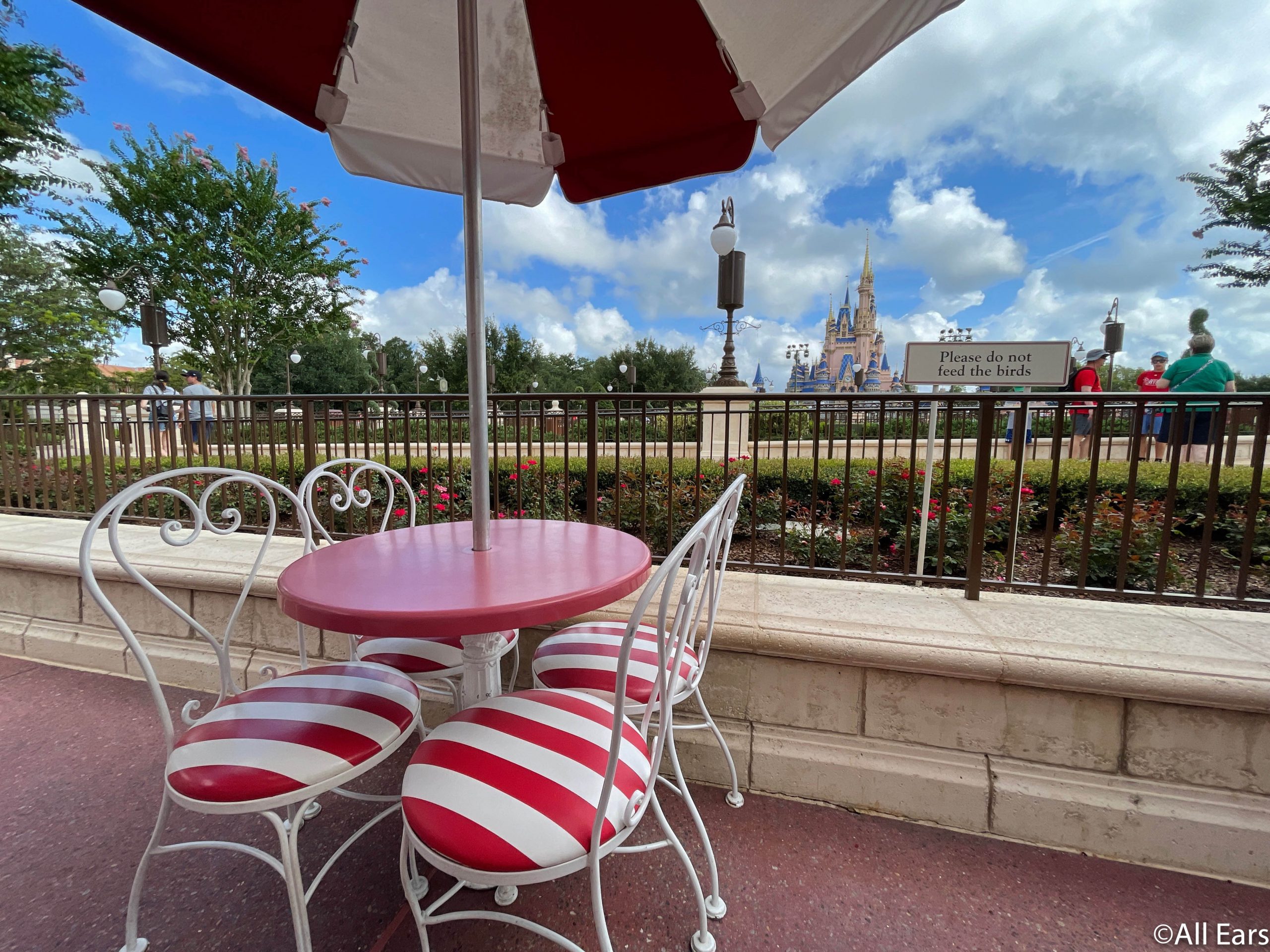 Worse comes to worst, you grab a hot dog before the show and eat it nearby. Main Street, USA, has plenty of great castle viewing areas to go around.
Cinderella's Royal Table
There really aren't many dining options available in Magic Kingdom with prime viewing of the fireworks, but Cinderella's Royal Table sure does give you a unique perspective of the show!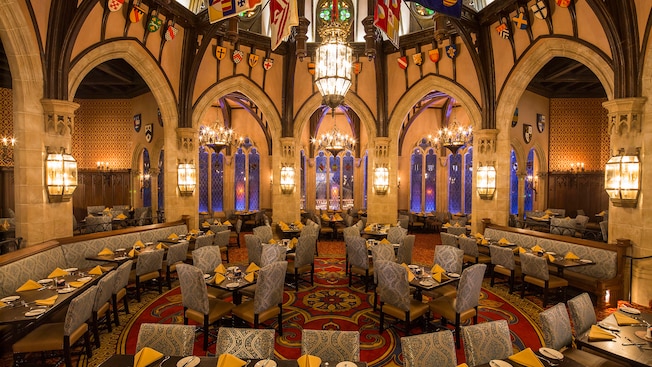 Cinderella's Royal Table gives you the opportunity to dine on the second floor of Cinderella Castle.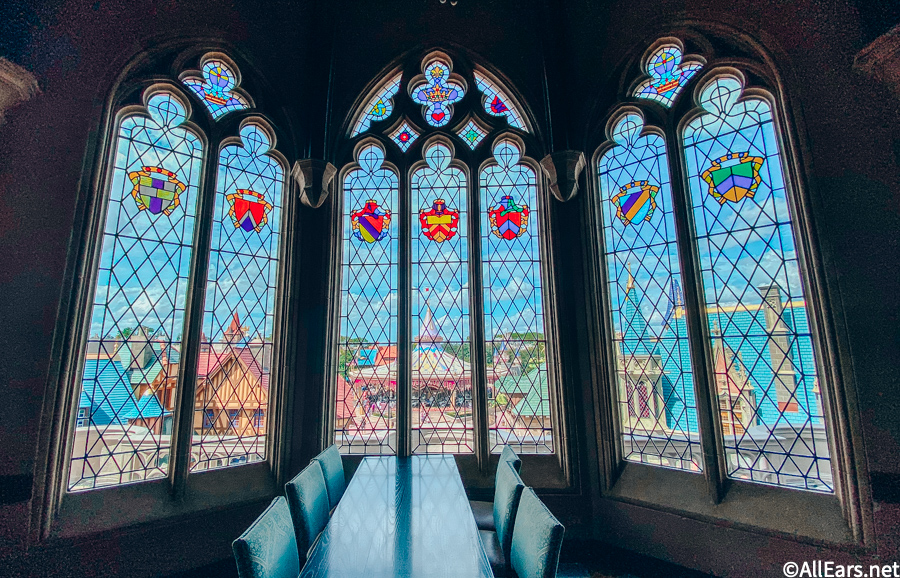 The only windows in this fairytale-come-to-life dining experience look out over the back of the castle. Meaning you're not going to see the traditional view of the fireworks. (Which makes sense. After all, you're directly IN the castle where the projections are going to be shown.)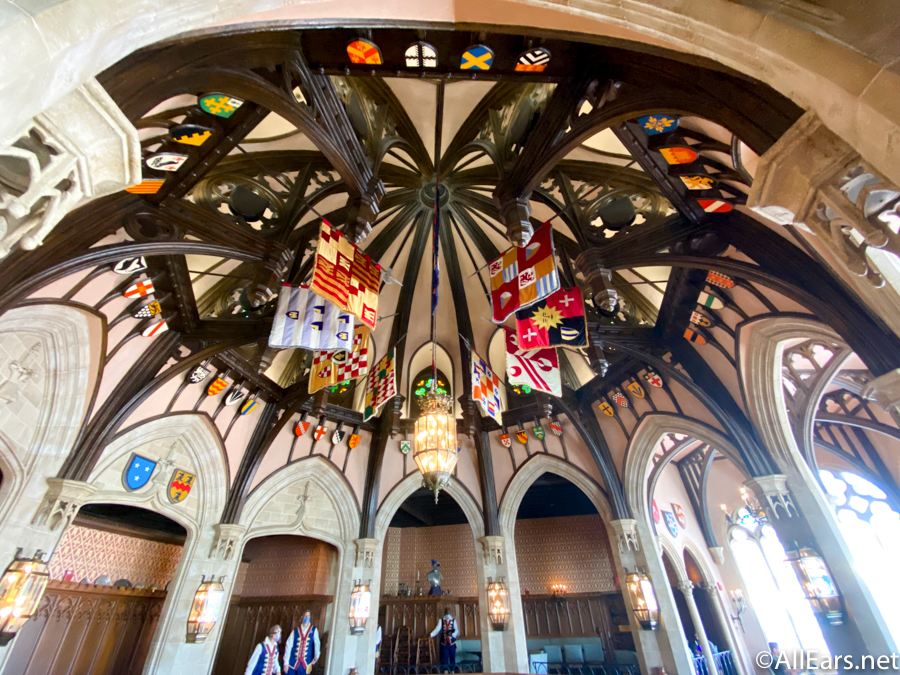 But you can see the fireworks shooting off from behind the castle, which is lovely.
If you've seen Enchantment before, this might be a nice and different change of pace. After all, you get to be in the castle during the spectacular, and that's pretty cool! However, this is definitely not an angle first-time guests should witness the Magic Kingdom fireworks from.
Join the AllEars.net Newsletter to stay on top of ALL the breaking Disney News! You'll also get access to AllEars tips, reviews, trivia, and MORE! Click here to Subscribe!

Which restaurant is your favorite for optimal fireworks viewing? Let us know in the comments below!