What are the best spots to eat at EPCOT's World Showcase? Who could be better to answer that than YOU, the AllEars reader!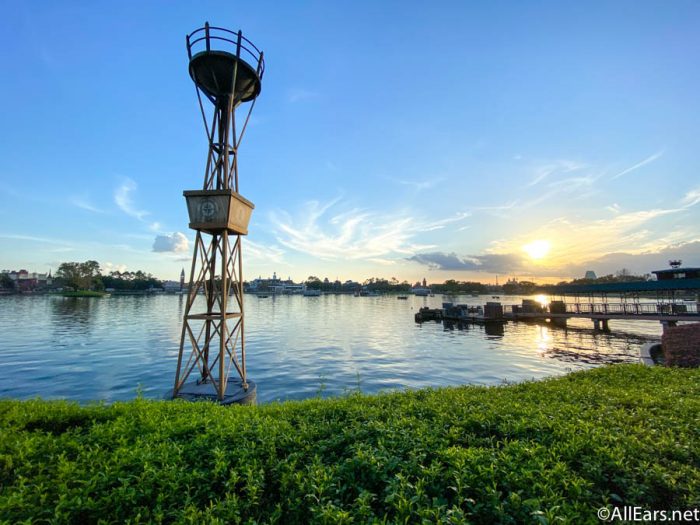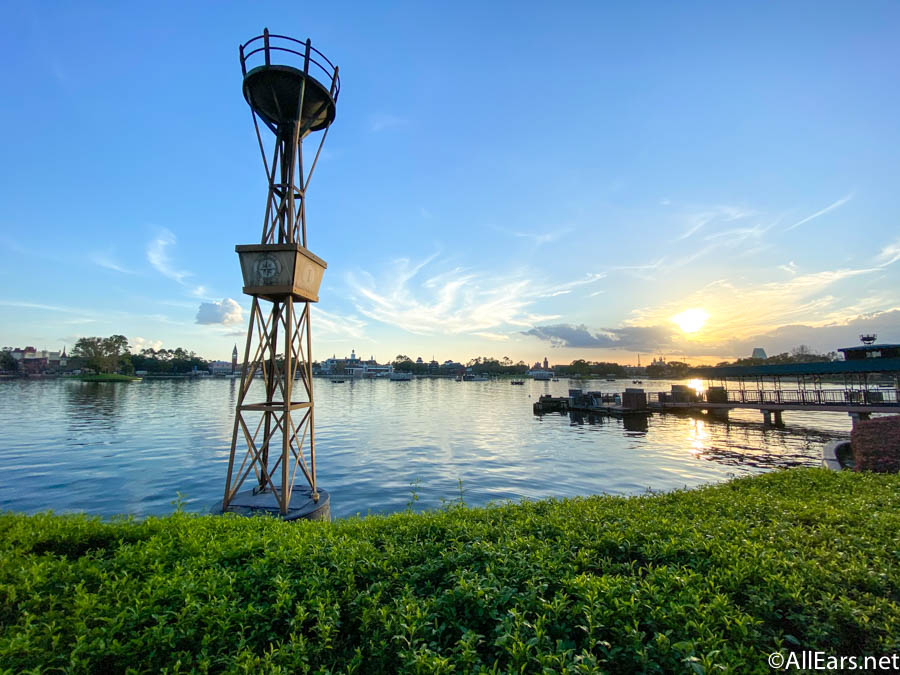 We checked through our AllEars reader reviews and ranked the Table Service restaurants of EPCOT's World Showcase according to your ratings and reviews. With that in mind, make sure to leave your own review if you agree or disagree!
Here's YOUR Ranking of the Table Service Restaurants at EPCOT's World Showcase
Score: 6.9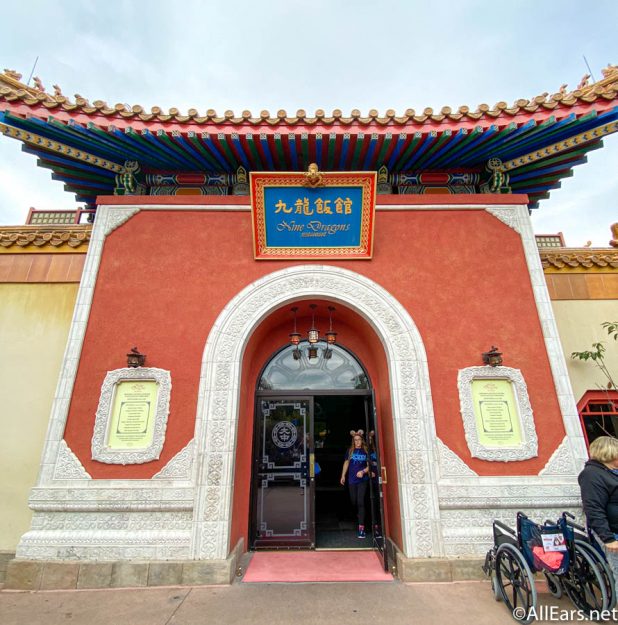 "This is my favorite restaurant at Epcot – which is saying something! Every time I have been there the hostess and waitresses have been so friendly. The wait is typically very short – I am usually seated within minutes of checking in."
"It was good, but not someplace we'd eat again. Just not the type of Chinese food we like. I had the Nine Dragon's fried rice. It was very good. DH, the picky one, had the honey sesame chicken. He said it was good. Just not something he'd be in a rush to order again. So we are glad we tried it. But not sure we'd eat there again. Beautiful restaurant and the service was great."
"The host was very accommodating and we sat in a quiet section. The four pot sticker appetizers were good. We both had Kung Pao Shrimp…13 shrimp, nuts and sauce with one scoop of rice. It was pretty good. No hot tea. Service was good. The food was served quickly and efficiently. We will return to Nine Dragons."
Score: 7.2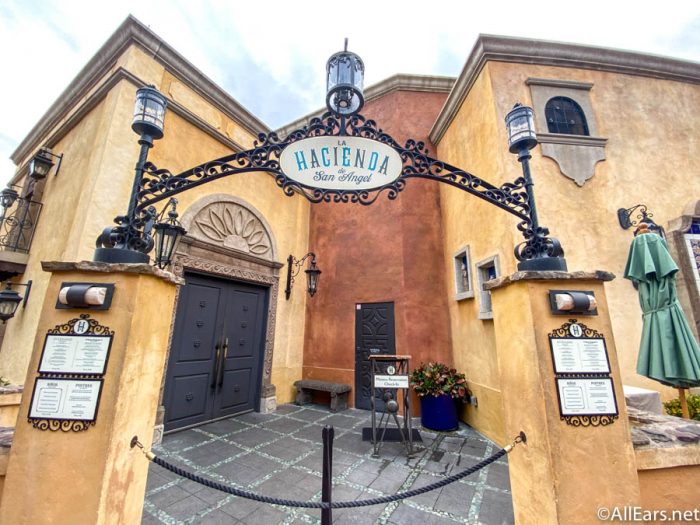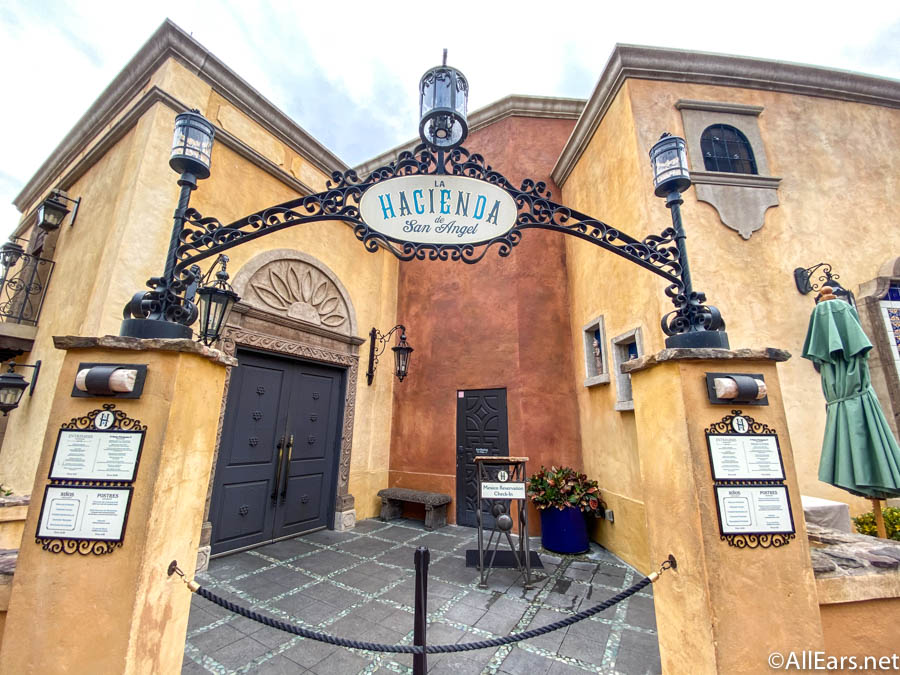 "Recently ate here for the first time. We booked it for the night time show. They waited to bring our food out until after the show, dimmed all the lights and let us move our chairs to watch out of the large WALL of windows. The food was great and we really enjoyed ourselves!"
"This is a top 3 restaurant for me in EPCOT for sure. The food used to be more Tex-Mex but they have been moving toward more authentic options. You can't beat the view. It is a really good use of the dining plan."
"We dined here in July and really enjoyed our dinner. We were able to walk up and get a table for 2 quickly. We both ordered shrimp tacos and they were excellent. Our server was friendly and attentive."
Score: 7.4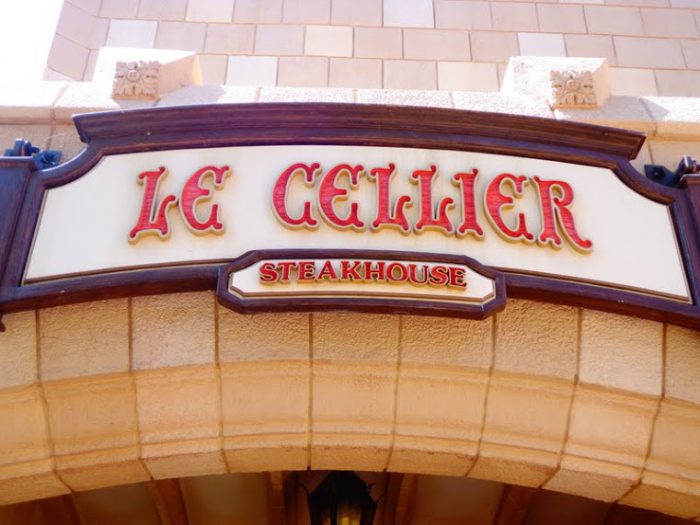 "It is a nice restaurant and the food is good but unfortunately very overpriced.
You can probably find a better steak elsewhere for less."
"Perfect! I've enjoyed my meal each time I've eaten here. This is a great place to have a meal to celebrate a special occasion."
"My boyfriend and I ate here for lunch. It was very good but I'm rating this a 7 because we're both not huge steak eaters. Our appetizers were excellent – my boyfriend loved his beer cheese soup and I loved my french onion soup. This is a deluxe two-credit restaurant and we were on the deluxe dining plan. This isn't a "must do" for me but was good to try."
Score: 7.5
"The atmosphere, entertainment, food, and drinks are all spectacular! The restaurant is a lovely reflection of how beautiful the pavilion is. My family and I love the immersive ambiance and the belly dancing entertainment is so much fun! In addition, the food is a little more adventurous, which my family of foodies loves! This has become a staple during our annual family trip!"
"I grew up coming to this restaurant. It is a family fave. I will say when I was small I was a bit too picky to be pleased with it. But from trying my parents food and going there year after year I grew to absolutely love it. It is a really good way to introduce kids to food they aren't familiar with may actually love!"
"This restaurant is gorgeous! So beautiful, so clean and the theming is on point. Loved the atmosphere and the music and bellydancer. Our server was so sweet and so attentive. We just didn't care for the food. "
Score: 7.5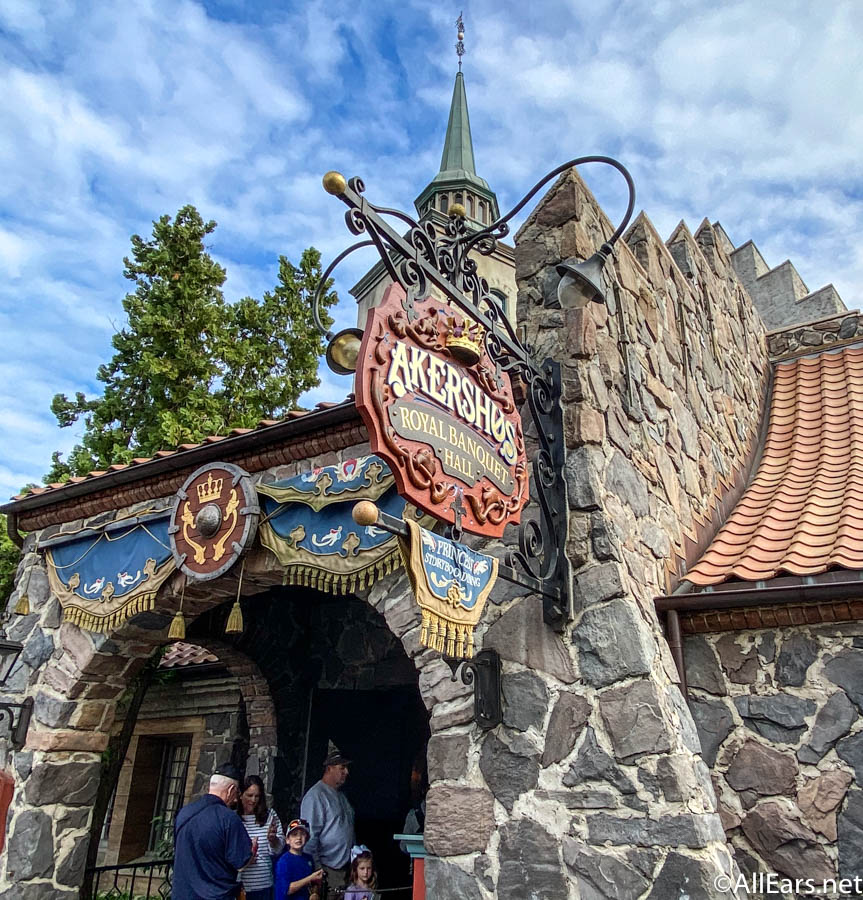 "We enjoyed this meal, especially on a hot and humid day, getting to rest in air conditioning with a good meal was much needed. Belle (yellow dress) is stationed as greeter/photo op at entrance and then we met 4 other princesses throughout our meal. And the kids did a parade through the restaurant. Our plated meal was delicious and we enjoyed appetizers from the buffet to start. Character meals are pricey, however this is a more economical option over Cinderella's Royal Table, with better food imo."
"This restaurant is a great way to meet all of your favorite princesses without paying the expensive price of Cinderella's Royal Table. The cast members were super friendly and the food was exciting and something new to try! They even had an antipasto station!! It would totally make it a stop especially if you have princess fans in your group."
"We have eaten dinner here several times over the years. When our son and daughter were younger this was a favorite because of the great character experiences. They loved meeting so many princesses and participating in the parade through the restaurant."
Score: 7.8

"The last night of our trip we always have dinner here. It is a great way to finish off our trip. The service and food here is always spot on. I highly recommend the eggplant,lasagna and sangria. Never disappointing. Highly recommend."
"Very hard to get a reservation here. Both this year and last the restaurant was hardly filled. I don't understand this? Nevertheless the food here is very good if you like Italian. If you want something "lighter" I had the salmon which was very good."
"We always try to eat somewhere we have not yet tried, and this trip, we decided to try Tutto Italia. The staff was very pleasant and attentive, without being overbearing. I had the lobster ravioli, which was pretty good. It wasn't anything amazing either, but I enjoyed it. My husband had an eggplant dish, and he enjoyed that. We opted for the salad instead of a dessert since we were on the dining plan, and the salad was very good. It was definitely a one time place, I don't feel a need to go back, but I am glad we tried it."
Score: 7.8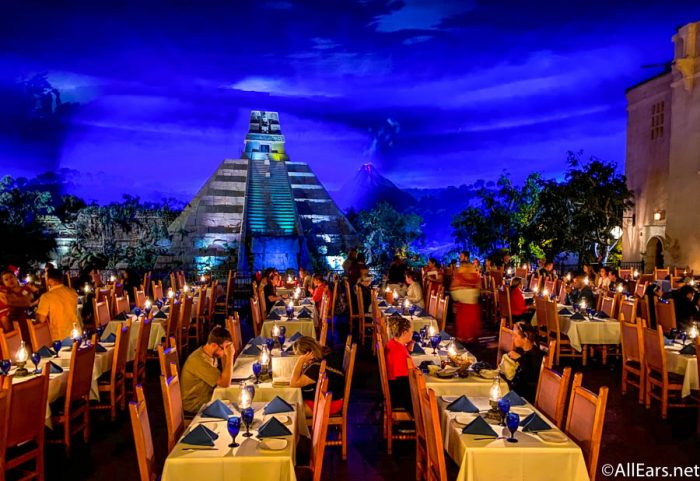 "One of my favorites now for years. The food is very authentic and some of the best Mexican food you will find in Florida. The atmosphere is amazing too, it's like having dinner at night in a small town in Mexico."
"My boyfriend and I went here for dinner for our 1 day in Epcot on our trip. I am very happy we did, we wanted something authentic and of course delicious. We each got a Blood Orange Margarita (amazing and definitely recommend), we started with chips and salsa and each got an entree. He got Chile Relleno, he enjoyed it a lot but it wasn't his favorite meal of our vacation actually. I got the Pollo a Las Rajas and it was so good, I was amazed and this was one of my favorite meals while we were there. Also the view was amazing and very cool to see the boats from the ride going by."
"The food is pretty much on par what I can get here in Virginia. But I don't go here necessarily for the food. I love the atmosphere and the view."
Score: 7.9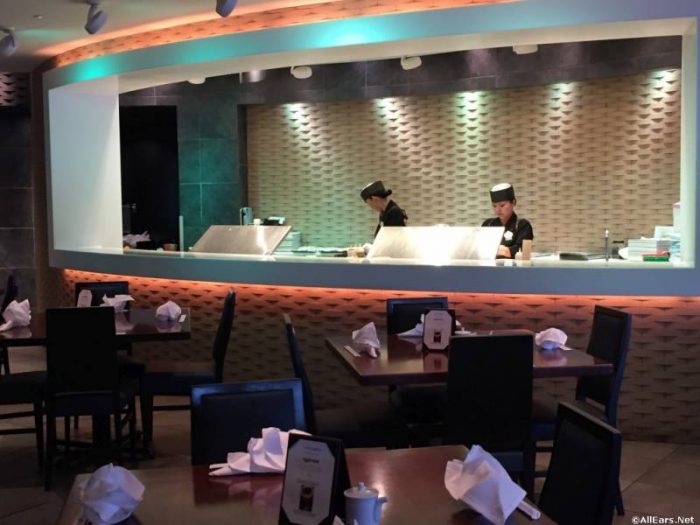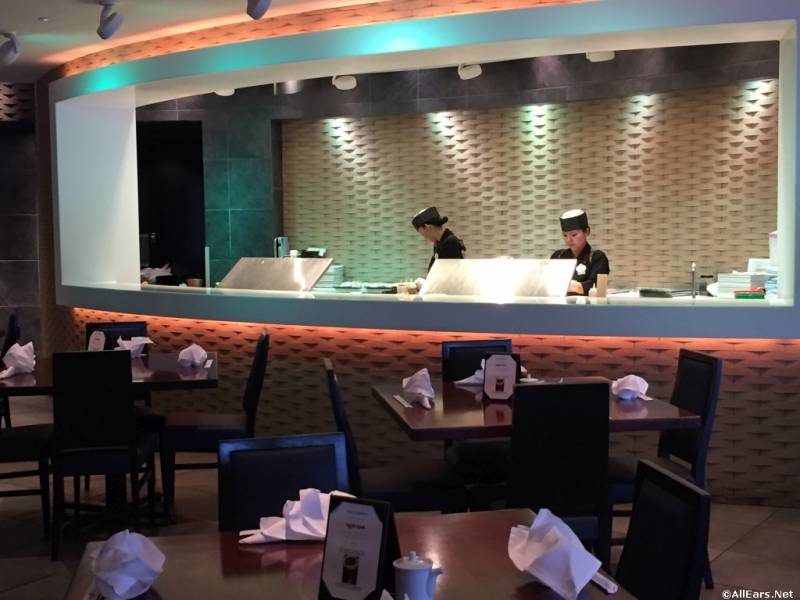 "This restaurant ALWAYS has the best, freshest food! It can get a little loud at peak times in the dining room. The cast members are so pleasant and knowledge about the menu."
"I have been to Teppan Edo many times, but had never dined at Tokyo Dining until my visit this month. The atmosphere of Tokyo Dining is creative and vibrant. You may be seated near the window, with a great view of the World Showcase Lagoon (and Illuminations, if you are dining late). Even if you don't get a window seat, you will have a view of the open-kitchen sushi bar, which is fun for kids and adults alike. The service is extremely friendly and welcoming. You will be greeted with a bow of respect, as is customary in Japanese culture. The menu is diverse and ranges from sushi, poke bowls, and appetizers to bento box combinations and creative Asian-fusion entrees."
"It was excellent!!! The staff was very friendly. The whole atmosphere was so fun! We were sat near the sushi prep area, which was great when they did the sushi making demo! Everyone was so excited. Our food was delicious."
Score: 8.0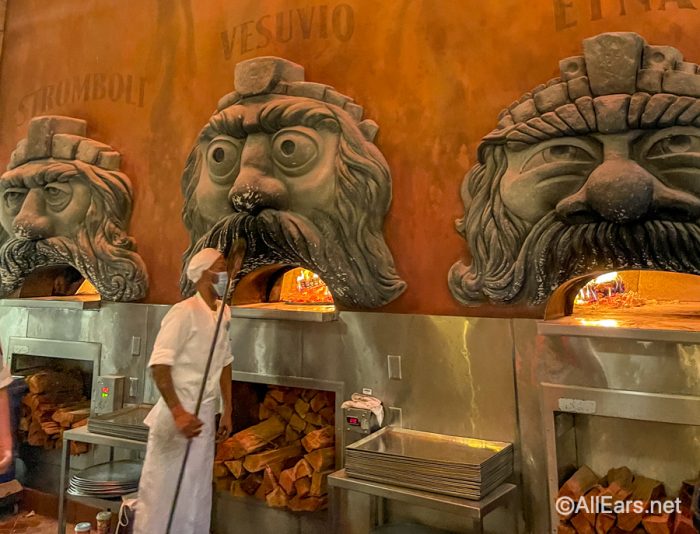 "AMAZING! The best pizza my family and I have had outside of Italy. A staple on every one of our trips!"
"We eat here every time we visit WDW and we LOVE it! It's our only dining must do on property. We love lots of places, but this is our fav. The pizza is always amazing!"

"All the food at our table was excellent. We could've saved ourselves some money by sharing pizzas (they were huge!). We were welcomed in without a reservation. Our server, Marco was super friendly. We had a great time here."
Score: 8.0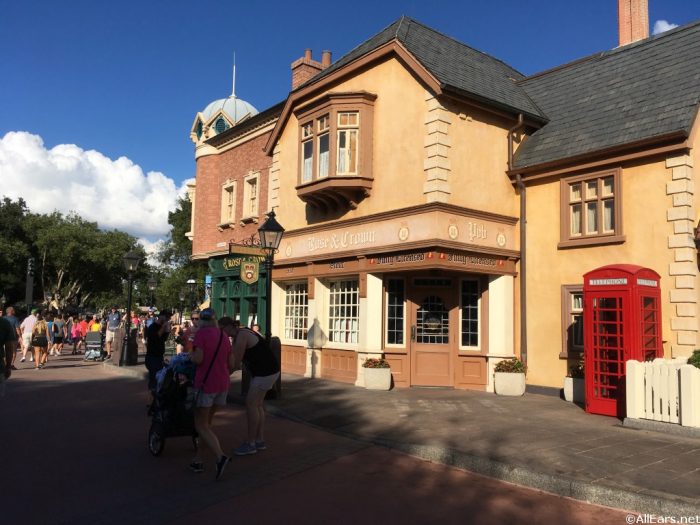 "I have memories of eating here on earlier trips with my parents & grandparents. Even from a young age, there was always something for everyone here. Pro tip: great spot to watch the fireworks too!"
"Had dinner here to watch Illuminations. Had a great seat and a wonderful time. This turned out to be a favorite meal. Both my culinary school graduate son and my healthy eater on vacation son consider this to be their favorite meal. I want to make a special note to our server, Elle, who was the best we encountered on vacation. She was incredibly helpful with finding something my daughter could eat and didn't charge me for a wonderful cup of tea as it started to get cold."
"We absolutely love Rose and Crown. The fish is some of the best we have ever had. We were skeptical when we first tried it because there is always reservations available so we thought it wasnt good but boy were we wrong. It is now one of the first restaurants we go to when we are at Epcot."
Score: 8.0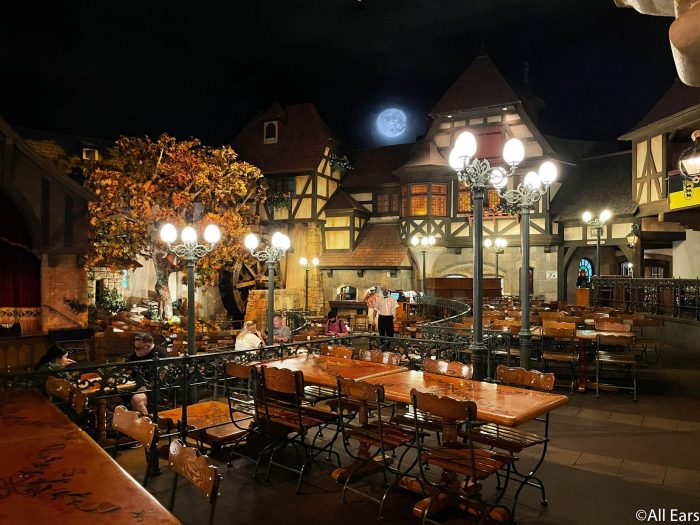 "My family has made it a tradition to eat here every time we take a trip to Disney. It's a great "all you care to enjoy" buffet with delicious German options, a polka band and gorgeous scenery inside the restaurant. I love it! Something that my family loves but others may not enjoy is that unless you come with a very large party, you won't be seated alone. The communal-style seating makes it so you'll get to meet strangers from somewhere in the world and enjoy dinner with them. If your family is very introverted or looking for a private dining experience, Biergarten may not be for you."
"I know that this is meant to mirror a real Biergarten but it's SUPER AWKWARD having to sit so close to people you don't know. We had three different groups of people at one table who didn't know each other. I get they want you to be social but it honestly made me more quiet. The decor was cool because you felt outdoors. The food was okay."
"My family & I have gone to Biergarten for every trip I've taken to Disney, so this location holds a lot of memories for us. Some stand outs in particular for this location (memories aside) is the wide selection of food at the buffet. My family has both picky & adventurous eaters, so there is something for all of us here. The best thing about this is if you catch one of the dinner shows when the cast members come out and sing, dance, and play various instruments. If you can time it to catch a dinner show I would definitely recommend"
Score: 8.0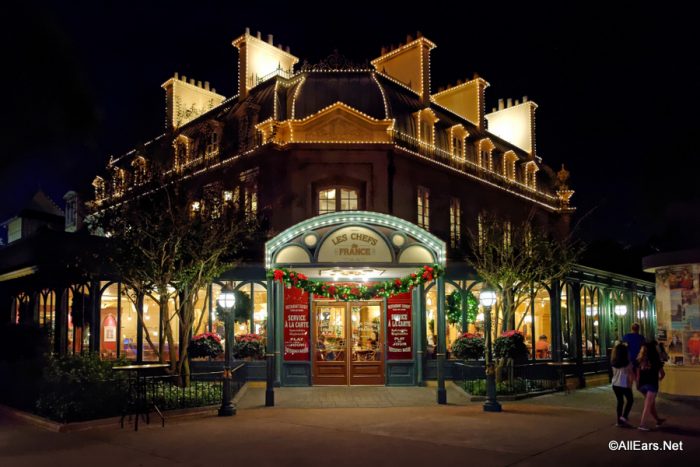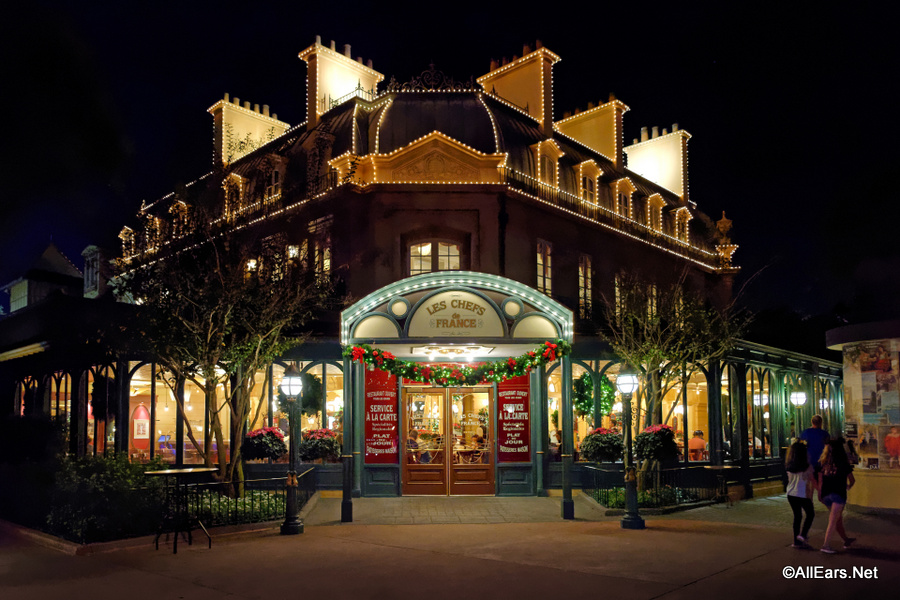 "This was a last minute reservation we were able to get the day we were leaving for home. We hadn't eaten here in a few years so it was a nice way to end our 10 day vacation. Our server was wonderful. Most of us ordered the Prix Fix menu, which is very reasonable. The food was very good. Most of us ordered the French onion soup which was delicious. The Beef Bourguignon was very tasty. The meat was so tender. Many had the macaroni and cheese. They said it was okay but lacked flavor. It was nice to be able to order dessert off the menu and choose something your really wanted."
"This is honestly one of my husband's favorite places, not mine. We have probably been here at least five or six times. However, this last visit was our best yet. Our server took her time, food was perfectly timed and prepared. Our request for seating was met immediately. It was a very relaxing and enjoyable meal."
"We only had dinner here once and it was certainly memorable. We really enjoyed the atmosphere and were lucky enough to be seated by a window so we could people watch while waiting for our food. My husband and I both had the beef bourguignon and it was delicious not to mention a huge portion. Our waiter was super friendly despite the language barriers between us but we understood each other perfectly.All in all we loved it. yes it's crowded and a bit loud but it's certainly a place we will go back to. Would highly recommend!"
Score: 8.3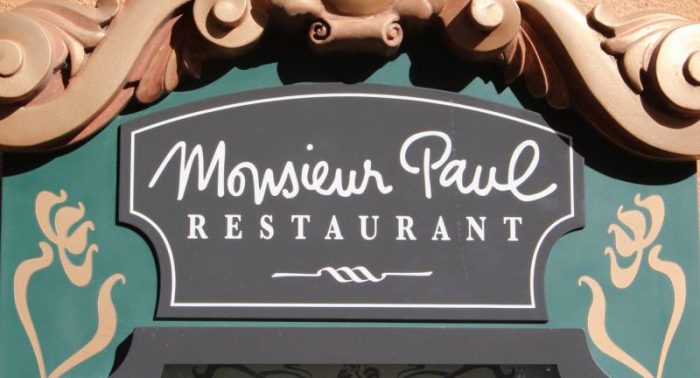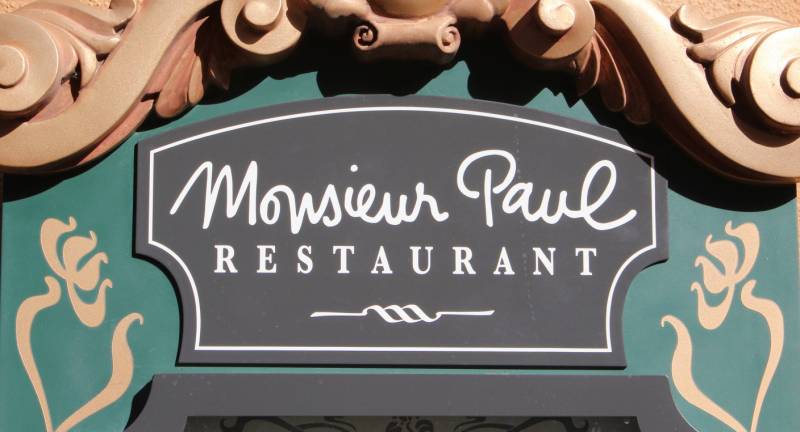 "In all of our many trips to WDW we had never dined here before. We totally enjoyed the meal. Food and service were impeccable. We both totally enjoyed our entrees of pan seared black cod and the black sea bass with potato "scales." We were just finishing our desserts at 9 and could see the fire works both from the windows and the row of mirrors on the back wall. Beautiful dinner and a beautiful way to end the evening."
"We ate here for our tenth wedding anniversary and it was the special evening we were looking for. Our server was amazing and the food was incredible. The black truffle and ox tail soup was so worth the extra cost."
"Highlights of the meal was the Lobster with mushroom foam appetizer. very generous portion of lobster and the mushroom foam was very light and flavorful. Our son a very picky eater tried the Soupe aux truffles and found it very good. Between the 7 of us we tried just about all the entrees and everyone was very happy with their selections. Personally i had the red snapper with potato scale. I found it to be outstanding. rounding out the meal I had La sphere, both beautiful and delightfully decadent. All agreed it was one of the best meals we have ever had on site."
Score: 8.3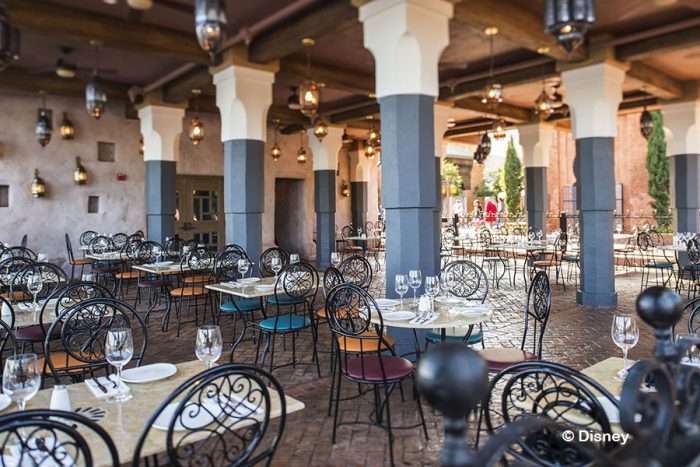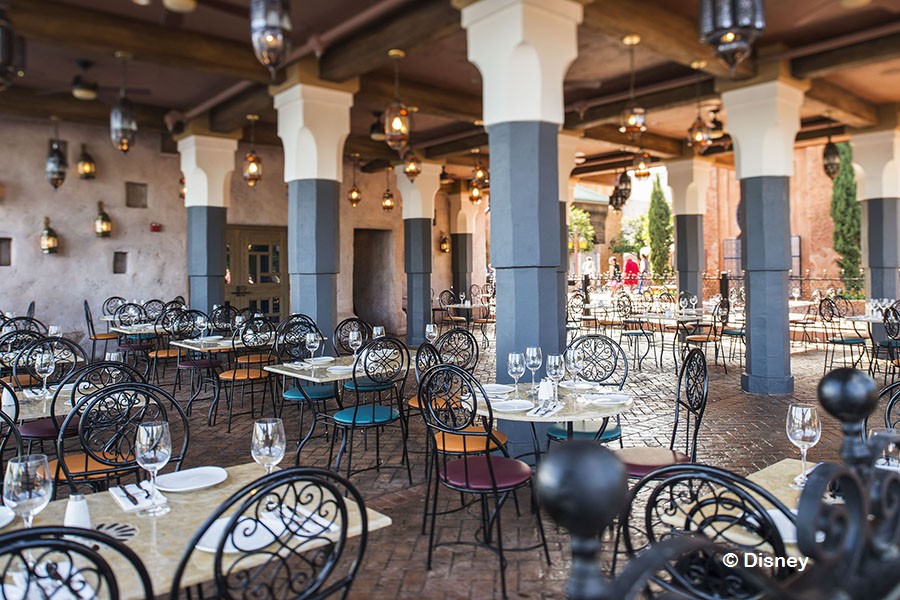 "The prices are reasonable and the service is very good. Nice place to watch the fireworks if you get a table near the lake."
"The outdoor covered patio by the lake is a beautiful, peaceful spot to enjoy a mid-afternoon break. We snacked on the hummus fries and mint iced tea. The fries had a crunchy exterior and a warm, tender inside. The creamy, spicy dipping sauce complimented perfectly. The tea was cool and refreshing."
"I have to admit, I've been going a long time and just passed by this place, but my daughter wanted to try it out and… we loved it! The food was just great, can't say enough, probably one of the most flavorful foods we've had at a Disney restaurant, I was impressed!"
Score: 8.7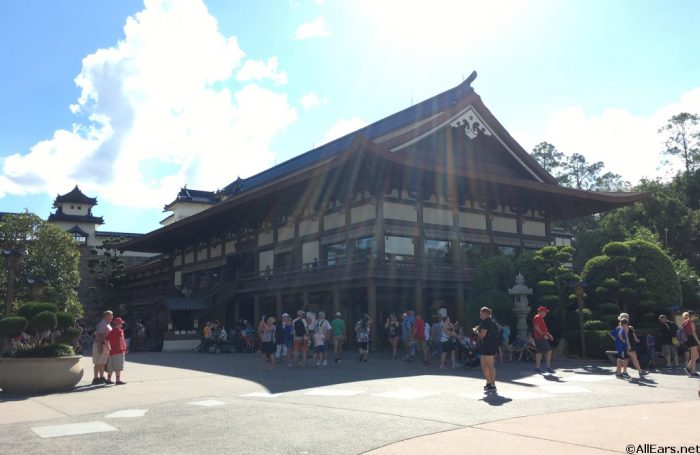 "Recently ate there. Highly recommend. I'm a very picky eater and was nervous to go here. I loved it! The staff is insanely nice and fun to be around! Must do. When we left dinner the finale for the fireworks show was happening and it took my breath away."
"Probably the best hibachi, I have ever been too. Everyone needs to go to Teppan Edo."
"This is your standard "Benihana" style Japanese place where they cook the food in front of you. The food is good, they portions aren't that large. But the staff is super friendly and my kids absolutely love this, this love it more than character dining and because of that I have to give it 10/10."
Unranked
What is YOUR favorite restaurant at Epcot's World Showcase? Let us know in the comments below, and be sure to leave your own review as well!
Join the AllEars.net Newsletter to stay on top of ALL the breaking Disney News! You'll also get access to AllEars tips, reviews, trivia, and MORE! Click here to Subscribe!