It was great to receive so many wonderful comments regarding my "Walking Tour of Germany" blog. Thanks to all who took the time to comment and offer suggestions. I will do my best to incorporate your ideas in my future blogs.
In this blog we'll take a walk down the streets and into some of the shops in the United Kingdom pavilion. Like with our stroll through Germany we'll let the pictures do most of the talking. So, sit back and enjoy the walk with me.
Regardless of which way you enter into the United Kingdom area, whether it's from Canada or France, the first thing that catches my eye are those bright red telephone booths.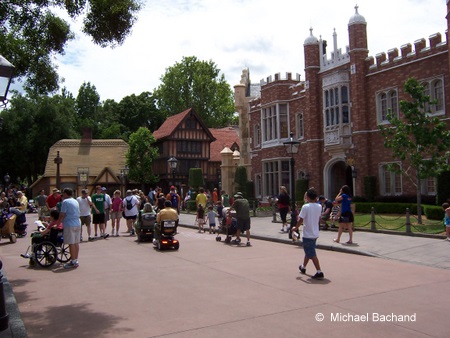 The Sportman's Shoppe is a favorite for sportswear, sweaters and such.
The Crown and Crest shop is a really fun shop to browse through.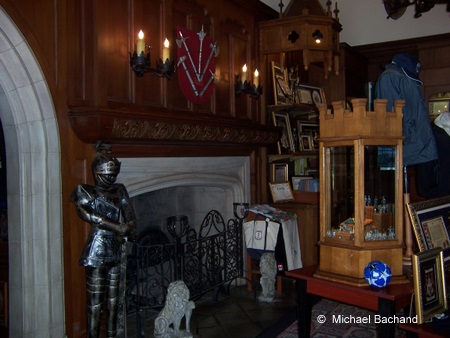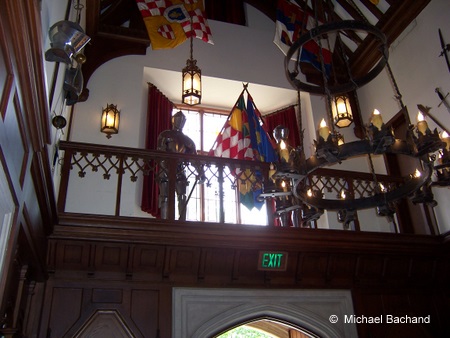 The Toy Soldier Shop is where you will find games as well as things like Alice costumes.
The Rose and Crown Restaurant and Pub is a great place to stop and have a beer or a fantastic meal. Fish and chips and bangers; it's hard to resist that great smell as you walk by!
This is just how I picture British pubs to be.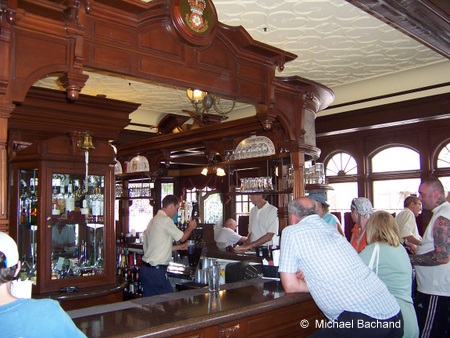 Rose and Crown restaurant check-in and beer stand. You may have seen me ordering a cold Bass from that stand.
Inside the Rose and Crown restaurant.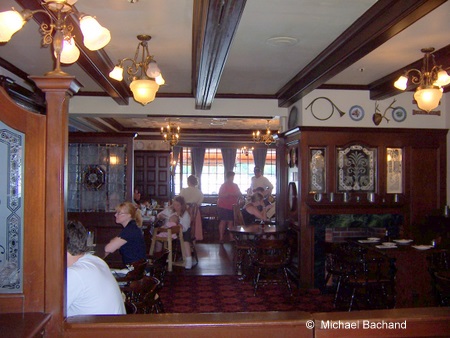 The Rose and Crown restaurant has outdoor seating. This is a fantastic place to sit and eat.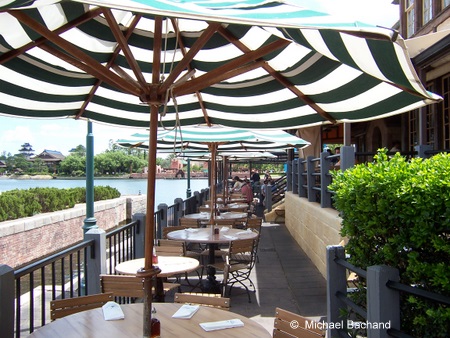 Looking down the main street.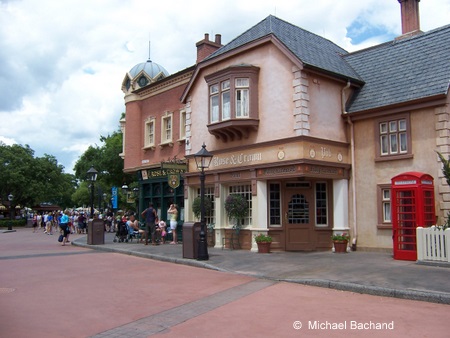 The Fish and Chip stand.
If you like tea, this is the place to stop.
The Queens Table has some really beautiful British china and figurines.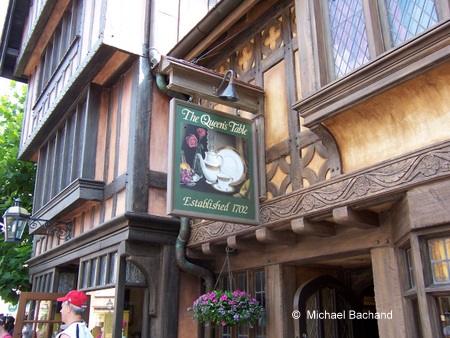 The next couple of pictures are of the back concert area. It's a great place to find some shade and sit and relax on a hot Florida day.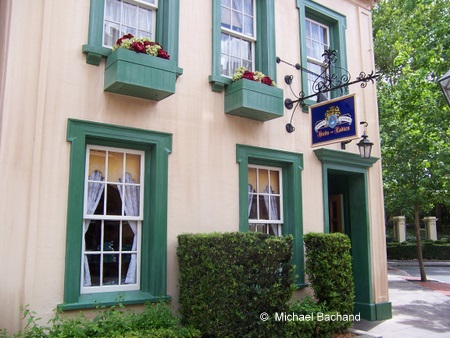 The bandstand where the group the British Invasion play.
The following pictures are of the Butterfly and Herb Garden. What a place to relax!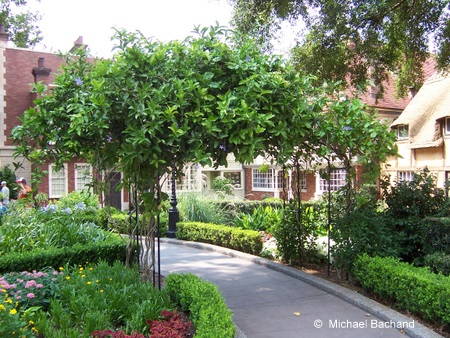 The British Invasion performing. Love those Beatles song! "We all live in a yellow submarine, yellow submarine…," OK, blame me if you sing that for the rest of the day. -:)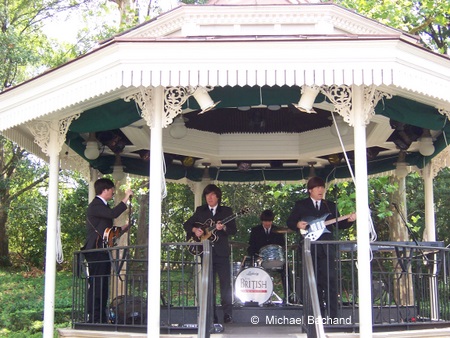 Those zany Wold Showcase Players in action. They really are crowd pleaser's!
I just managed to catch Alice before she went running off after the White Rabbit.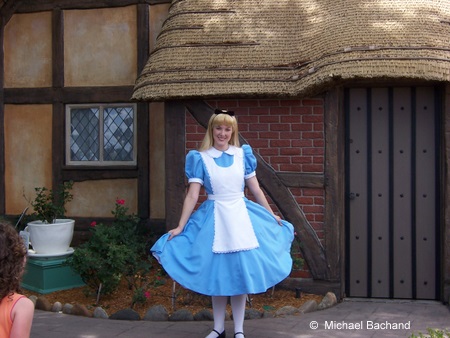 Thankfully Mary Poppins decided not to fly away while I was taking her picture.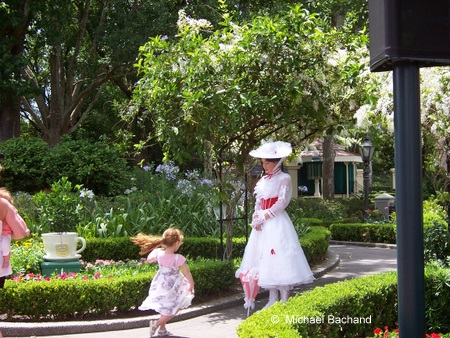 Two bonus pictures. No, it's not Beauty and The Beast! -:)
I hope you all enjoyed this stroll through the United Kingdom pavilion. Write comment and let me know what you remember when you visited this wonderful place.
Well, that's all for now. As my good friend says "see ya real soon"…DizneyMike