Universal Studios Orlando is celebrating its 30th anniversary this year. Over the years Universal has gotten a reputation for having tons of thrill rides and being more for adults, but there are some great rides for kids, too!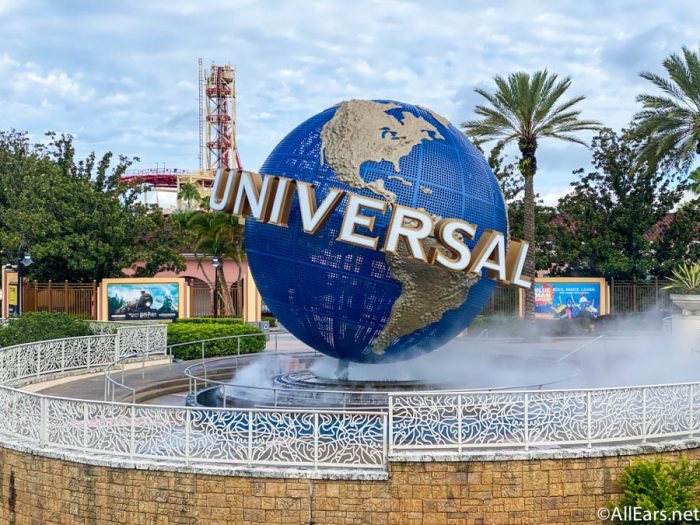 We have ridden all the rides in both Universal Orlando parks and know all the best ones for kids who aren't ready for the thrill rides.
Here are our favorite rides at Universal that are perfect for kids of all ages.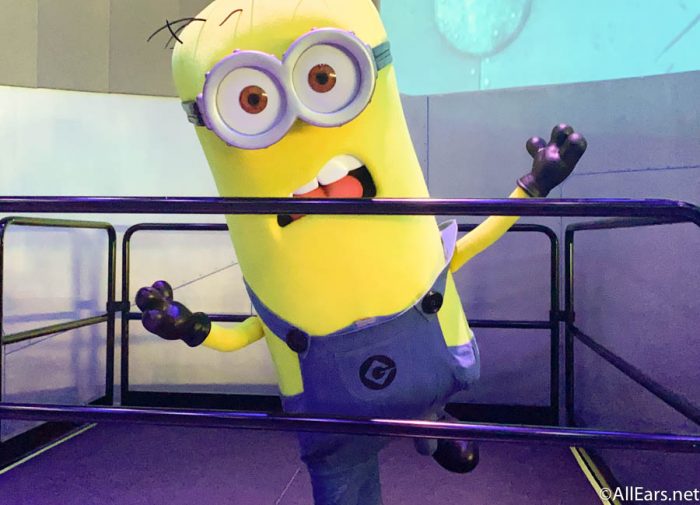 Despicable Me Minion Mayhem
Universal Orlando has some of the best motion simulators around, like the Spider-Man and Transformers attractions. Despicable Me Minion Mayhem is a great intro to motion simulators for kids, and who doesn't love the Minions? In the attraction you get recruited by Gru to try his new procedure of turning humans into Minions. The riders get turned into Minions and go on an adventure with Gru and his daughters. Be prepared for a day full of Minions impersonations when you experience this attraction with the kids!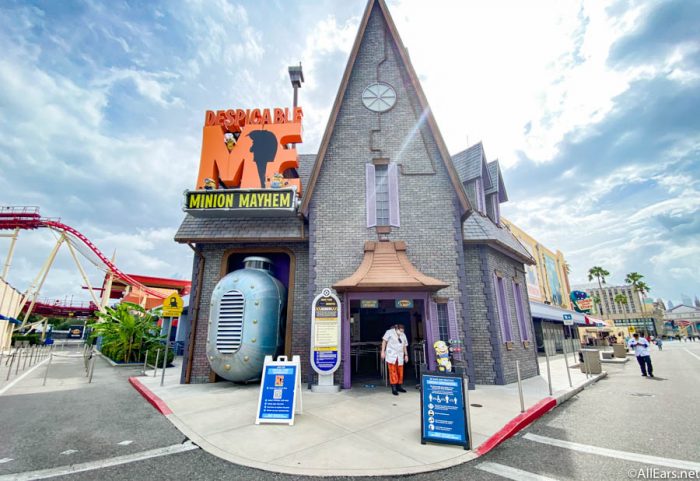 Kang & Kodos' Twirl n' Hurl
The classic "Dumbo" type ride has always been a favorite for children. One version of this attraction type is the Kang & Kodos' Twirl n' Hurl in the Springfield area of Universal. Guests get to board small flying saucers that fly around a central alien. There is a control stick so that you can lower and raise the UFOs. This gives children the control on how high they want to go, and there is a fun game where you try to fly past the different Simpsons characters.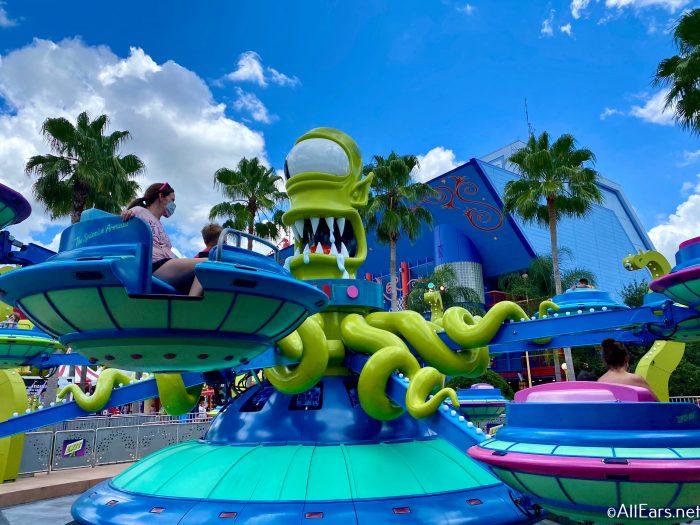 E. T. Adventure
This is probably one of the best rides in Universal Orlando and has been open since day one. In this classic attraction you get on a bike and go on a ride through the forest with E. T. in the basket. Then E. T. takes you on an intergalactic journey to his home planet, which is in need of saving. This is a great slow fun ride that children and adults alike will enjoy (unless E.T. gives them the creeps; then they'll be traumatized).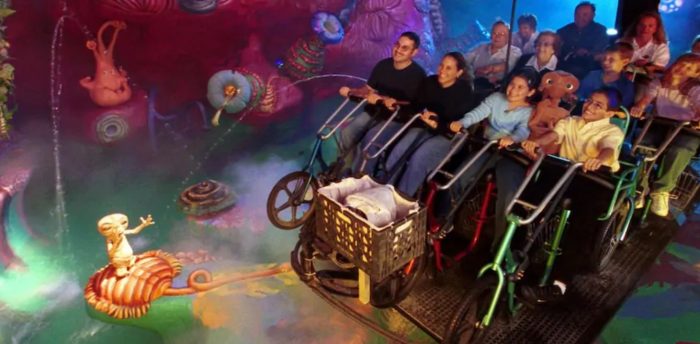 Woody Woodpecker's Nuthouse Coaster
Most kids probably have no idea who Woody Woodpecker is, but his Nuthouse Coaster is a great intro to roller coasters for little ones. It is a short and quick ride with only a few small drops and bank turns. Once they have mastered this one, they are ready for the next level (Flight of the Hippogriff), and one day they will be up to The Incredible Hulk Coaster.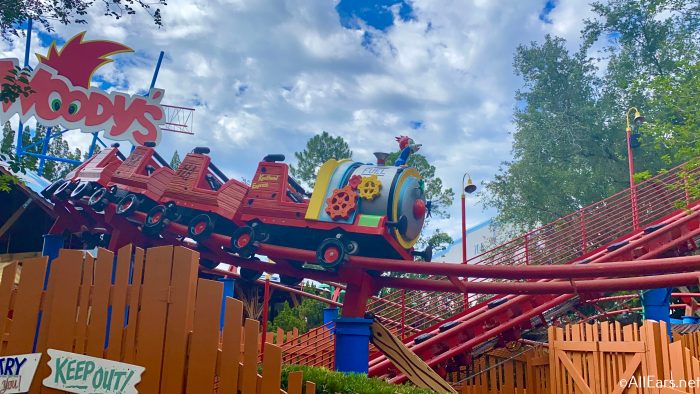 Curious George Goes to Town
If your child isn't quite ready to ride any of the rides and just needs to run around a little, the Curious George Goes to Town area is perfect. This is an area that has tons of space to run around, features that shoot water, and an indoor play area. In the first section you will get wet, so be prepared. There are fountains and hoses from higher platforms that shoot water. The indoor section is a play area with mounted launchers that shoot foam balls. It is a fun area to let out some energy.
Fievel's Playland
Every 90's kid knows Fievel the mouse and his awesome animated adventures. Fievel's Playland is another play area in Universal Orlando where you may get wet. There is a giant spider web that kids can climb on, giant tin cans to crawl through, and a water slide. You'll feel like you've been shrunk down to the size of a mouse.

Hogwarts Express
This may not really be a ride and is more a tram between the two Harry Potter sections in Universal, but it always a favorite. For any kids who love Harry Potter, the Hogwarts Express will help immerse them in the Wizarding World. Our favorite way to ride the Hogwarts Express is from Diagon Alley to Hogsmeade, but you can't go wrong either way.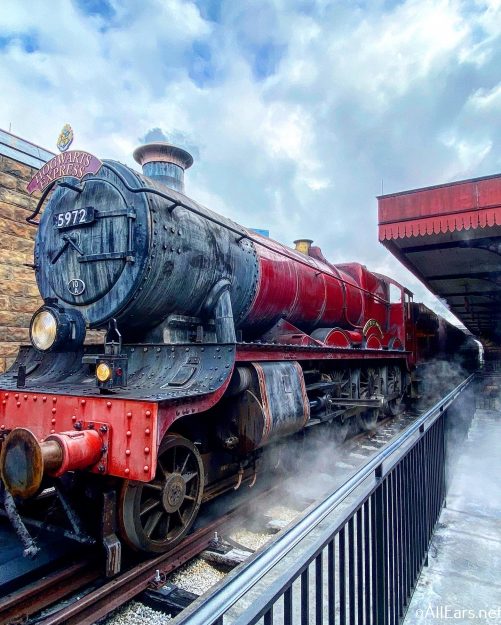 Pteranodon Flyers
What kid doesn't love dinosaurs? Unfortunately most of the attractions in the Jurassic Park section are a little too thrilling for most children. The Pteranodon Flyers, though, are a slow moving ride where you fly through the air in a cart below a Pteranodon. This attraction is high in the air, and if your little one is afraid of heights, you may want to skip it. If they're game, though, this is a great test to see if they can handle some taller rides.
Seuss Landing
There is one section in Universal that is completely for children: Seuss Landing in Universal Islands of Adventure. All of the attractions in this section are perfect for kids who aren't quite ready for thrill rides. The first attraction is the Caro-Seuss-el, a Dr. Seuss themed carousel where you can ride on fun creatures.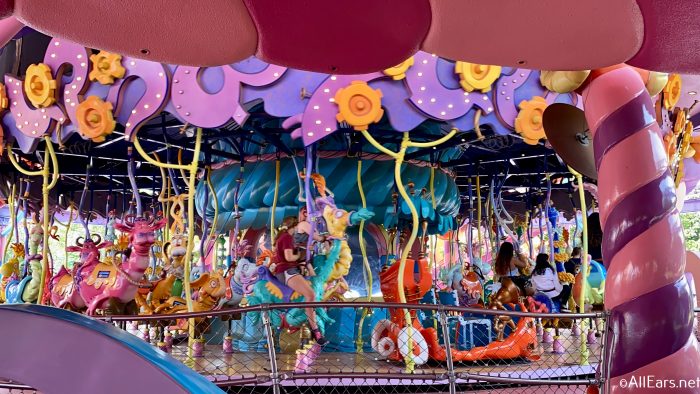 Next up is One Fish, Two Fish, Red Fish, Blue Fish which is another "Dumbo" style ride. In this one you fly in a circle while riding in a fish from the classic book.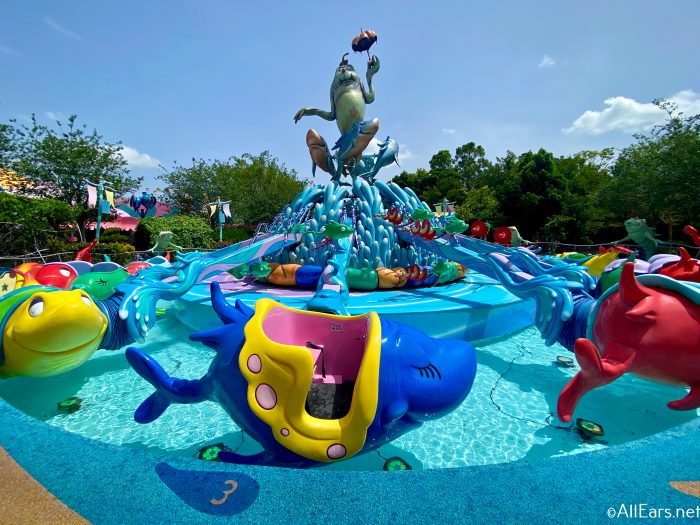 The Cat In The Hat is an attraction where you ride in a slow moving vehicle through the story of The Cat In The Hat. It is similar to the feel of the Winnie the Pooh ride in Disney World.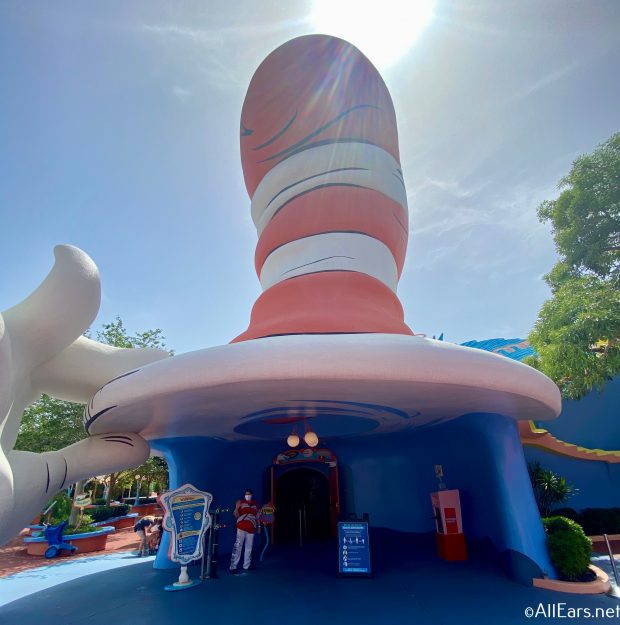 The High in the Sky Seuss Trolley Train Ride is a raised slow moving train that goes around the Seuss Landing section of Islands of Adventure. It gives a great view of the area of the park.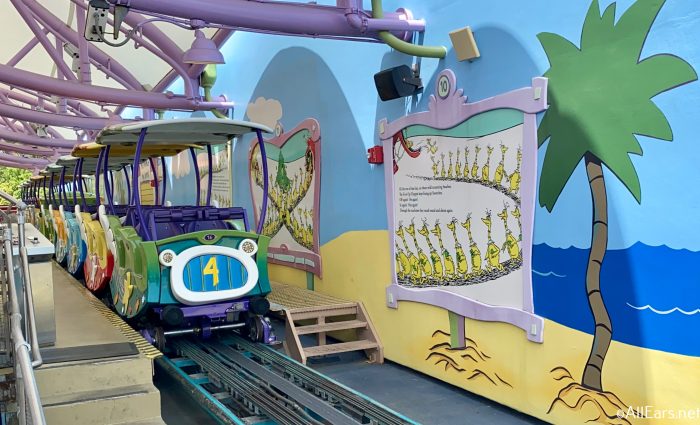 These are just some of the kid friendly attractions at the Universal Studios Orlando parks. Their even great for adults who need a break from the thrilling coasters and motion simulators.
What are some of your favorite attractions at Universal Orlando? Let us know in the comments.
Join the AllEars.net Newsletter to stay on top of ALL the breaking Disney News! You'll also get access to AllEars tips, reviews, trivia, and MORE! Click here to Subscribe!