This is a continuation of the Walt Disney Resorts Decorations blog. In case you missed it, in the first blog I had pictures of the decorations at the Animal Kingdom Lodge, Contemporary, Grand Floridian and Polynesian hotels. In this blog you'll get to see how the BoardWalk, Beach Club, Yacht Club and Wilderness Lodge are decorated for the holidays.
I guess my second favorite decorated hotel is the Wilderness Lodge. Immediately as you walk into the lobby you get the feeling that you want to spend some time there. You get that feeling that you're home for the holidays.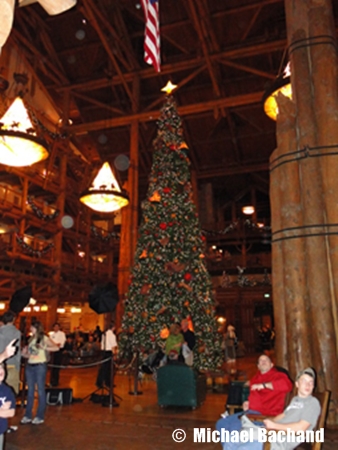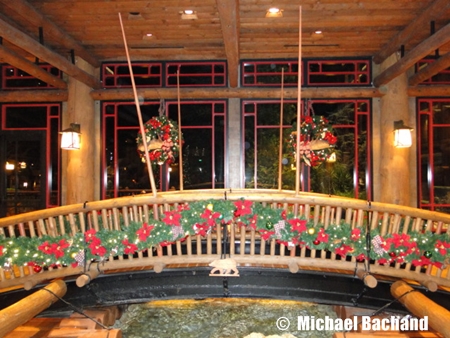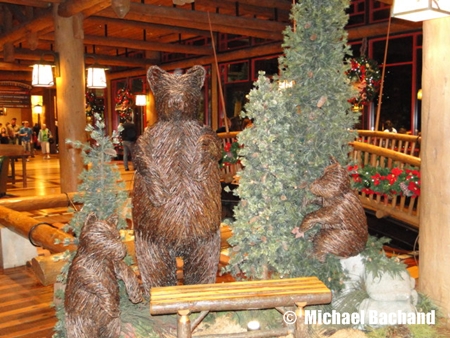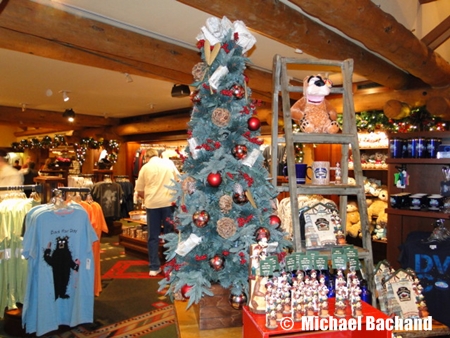 The BoardWalk Inn and Villas, with it's turn of the century theming, is the perfect place for Disney to put up a holiday gingerbread display featuring Stitch and Donald Duck; or at least a little bit of Donald. 🙂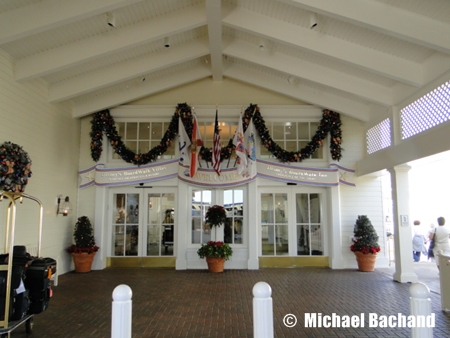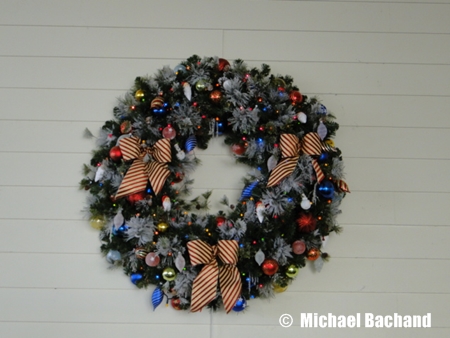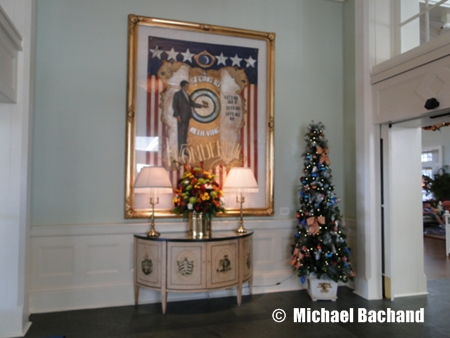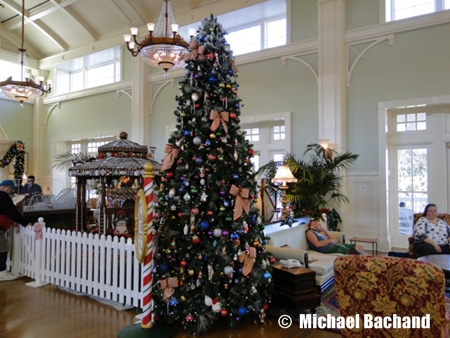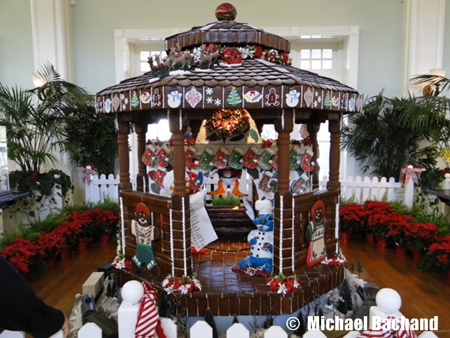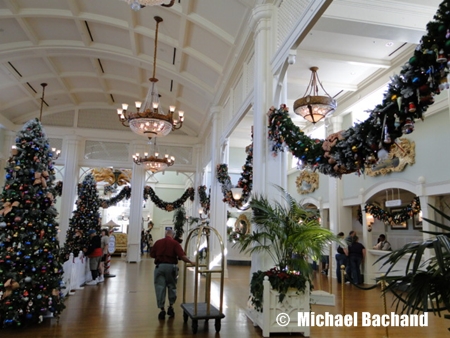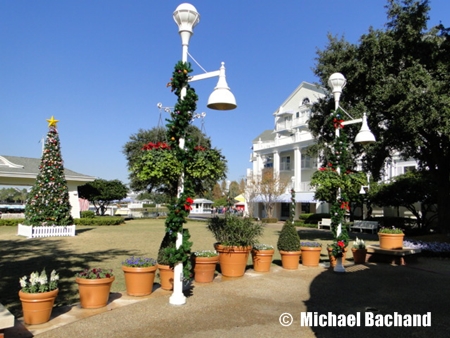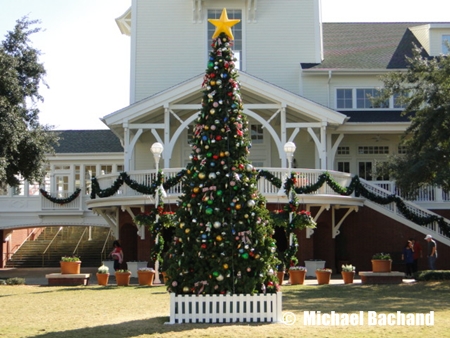 Hopefully you've had a chance to see the chocolate merry-go-round at the Beach Club in person. It's just beautiful! Also, it's hard to be a chocolate lover around that display; makes your mouth water.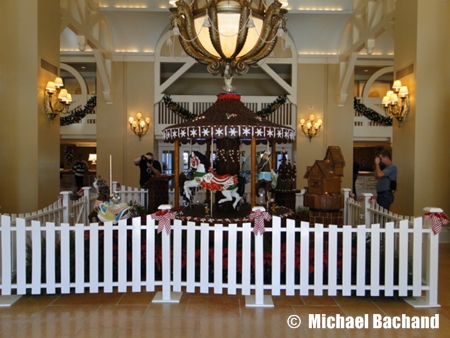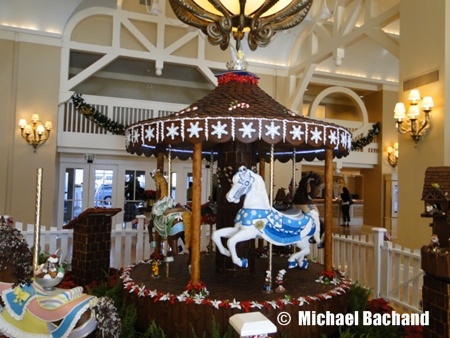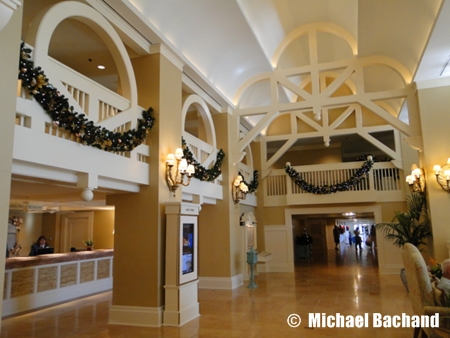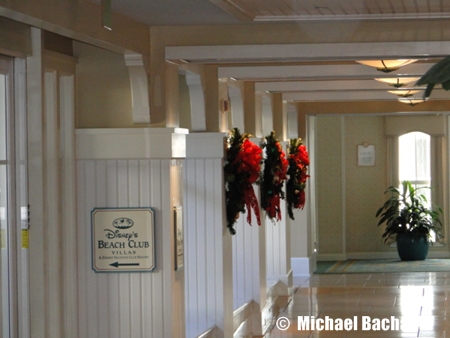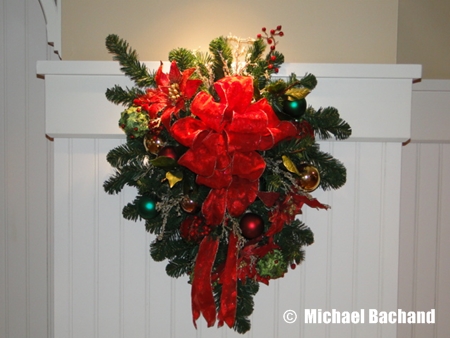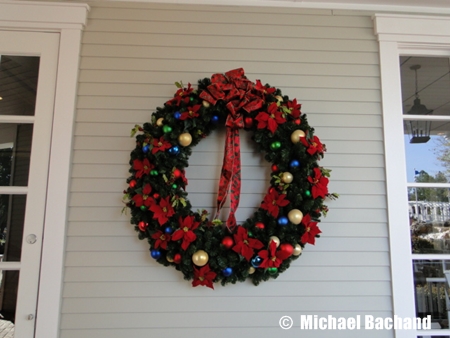 The train and village display at the Yacht Club is really something to see. The Disney ImaginEars must have had a lot of fun putting that together. You really have to take your time in order to see all the fun details of the display.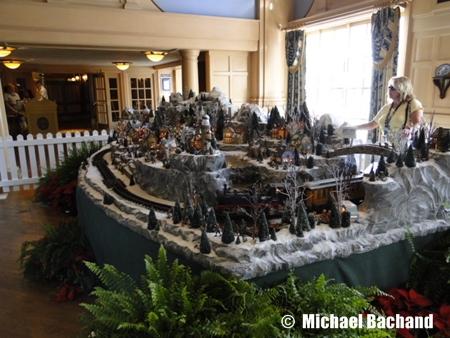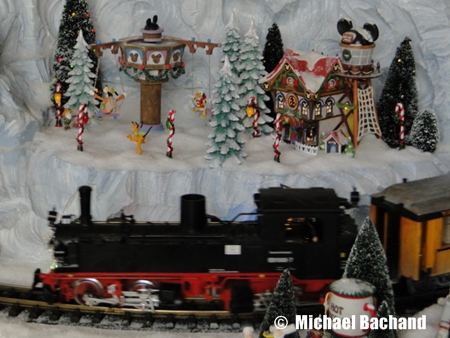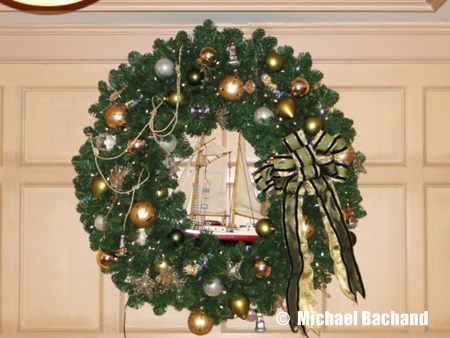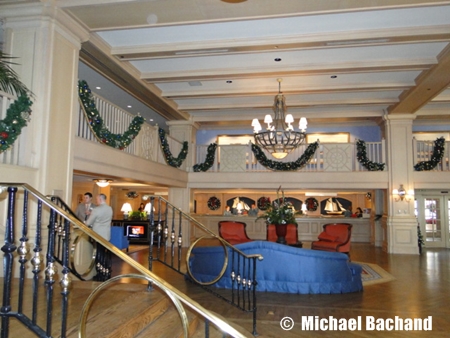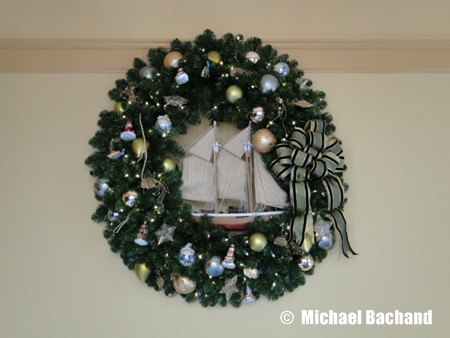 Well, I hope you enjoyed the photos! Let me know if you have and comments about anything in the blog. I'd love to hear from you!
This concludes my Christmas blogs. I hope I was able get pictures and videos of your favorite Walt Disney World holiday decorations.
NOTE: When you comment it is now necessary to enter the word "blog" (without the quotations) in a box that's located just below the "Comments" box.
Did you know AllEars® has a huge area called Rate and Review where you can share your dining reviews with fellow readers? Check it out!
Finally, be one of the first people to hear when my newest blogs go live on AllEars.net by joining "DisneyMike's World" Facebook group.
Well, that's all for now. As my good friend says, "see ya real soon"…DizneyMike
Hey, see this little green button? Well, it allows you to share this blog with your family and friends quite easily. Give it a try; it's pretty neat!