Ever since the announcement that Casey's Corner would be reopening in the Magic Kingdom, we have been counting down the days until corn dog nuggets!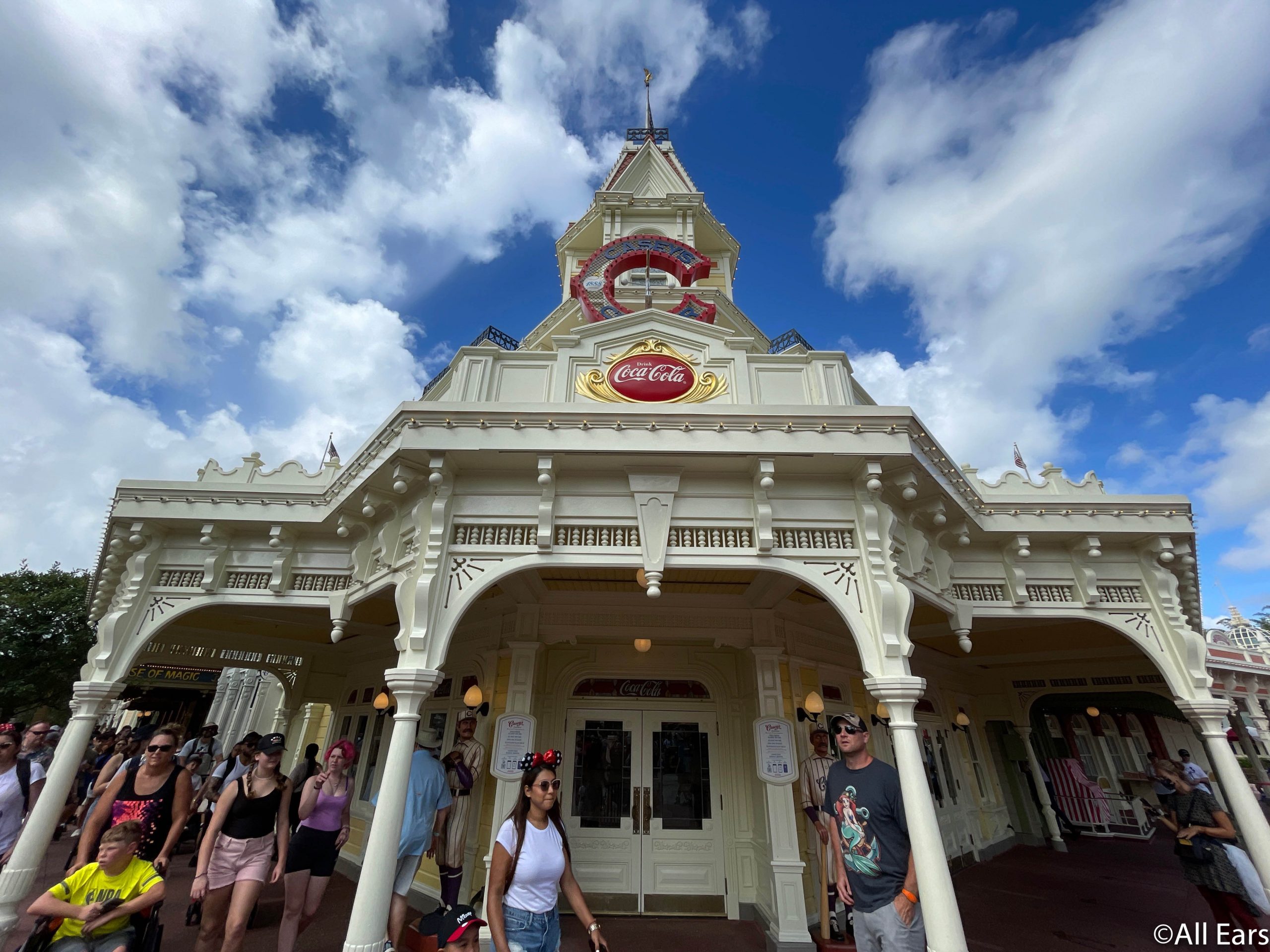 Casey's Corner has been one of the few final dining locations that hadn't reopened yet in Disney World, nearly a year after the parks initially reopened. But, there have been a few signs along the way that caused us to hold out hope for its return! And, we are so glad we kept our sights on Casey's reopening, because we finally get to visit once again today!
As we made our way into the Magic Kingdom, we could tell that there were a LOT of other Casey's fans who were happy about the restaurant's reopening! But, the biggest fans were none other than the Cast Members who were working there!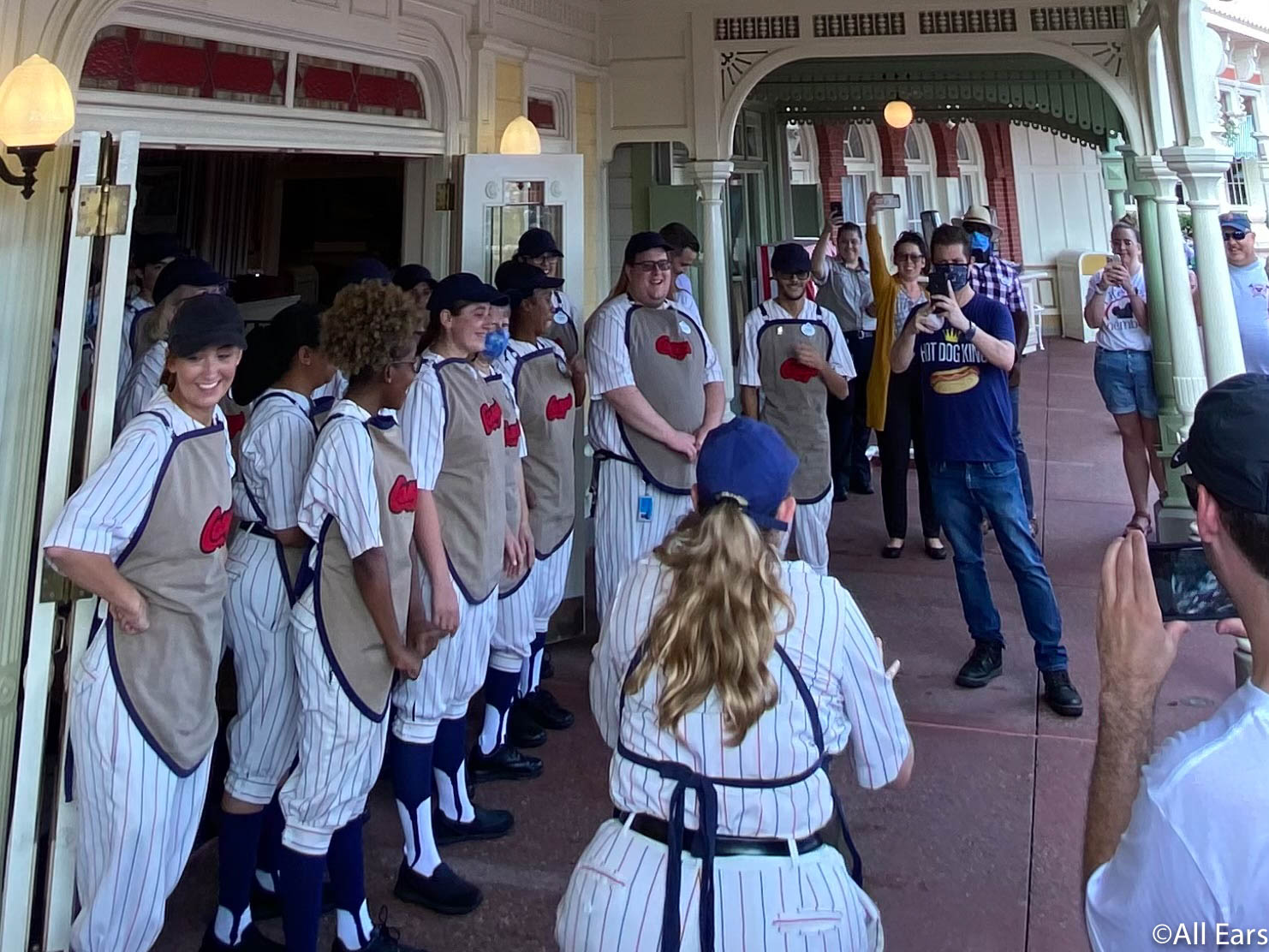 They were thrilled to sing "Take Me Out to the Ball Game" with everyone at the grand opening…
…before they conducted the first pitch!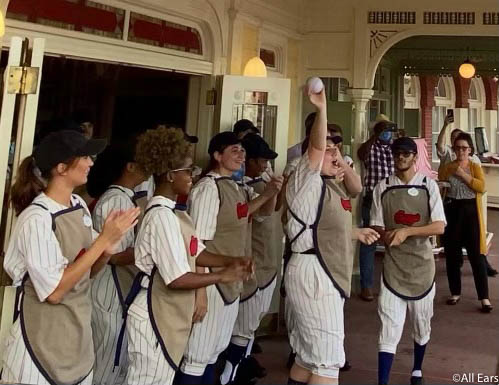 The restaurant opened its doors to guests at 10:30AM, and will remain open throughout the day until 7PM. The menu looks pretty similar to when we last went to Casey's with hot dogs and, of course, its famous corn dog nuggets!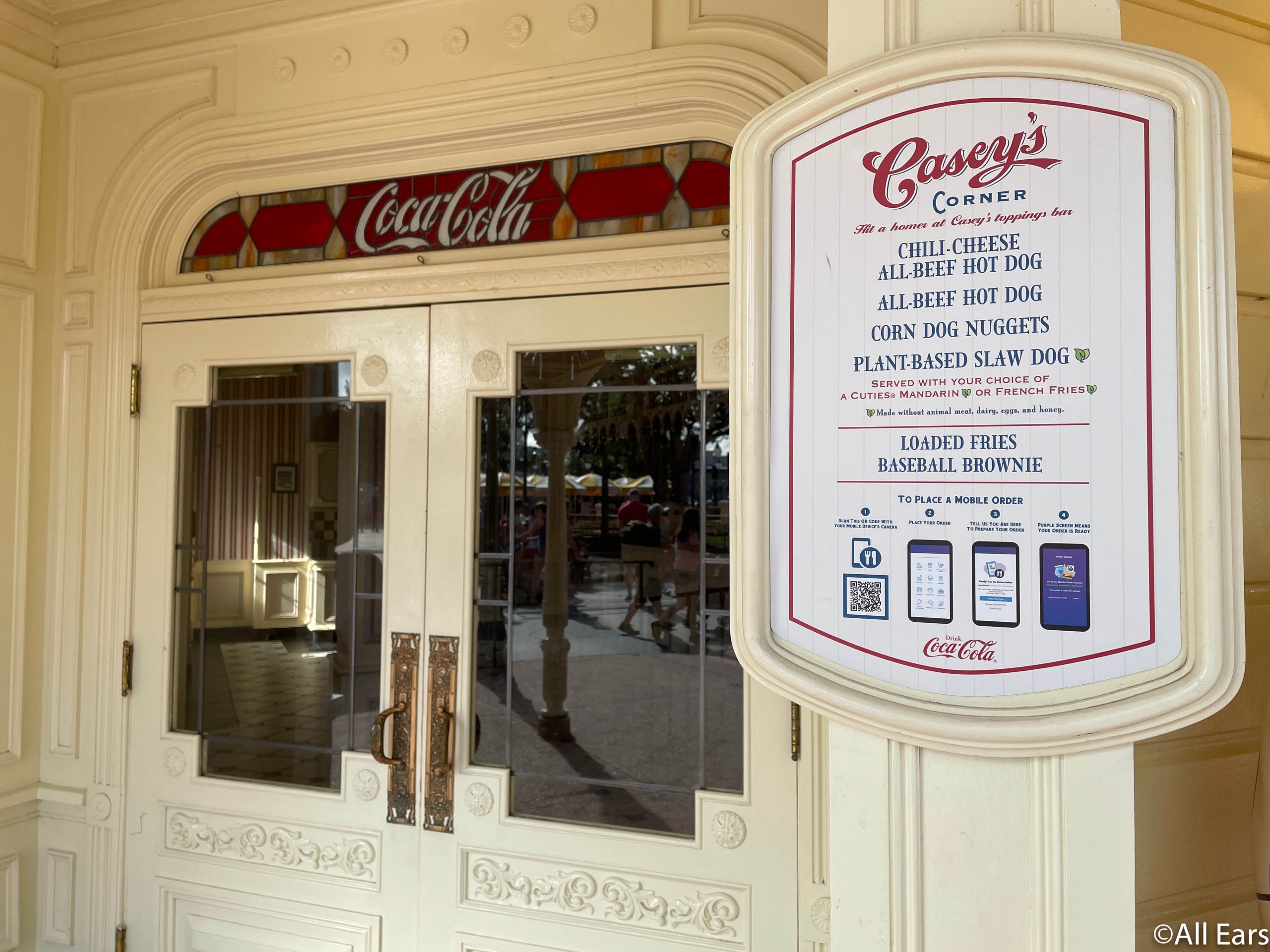 Casey's is operating with Mobile Order during its reopening, so you can choose what you'd like to eat ahead of time!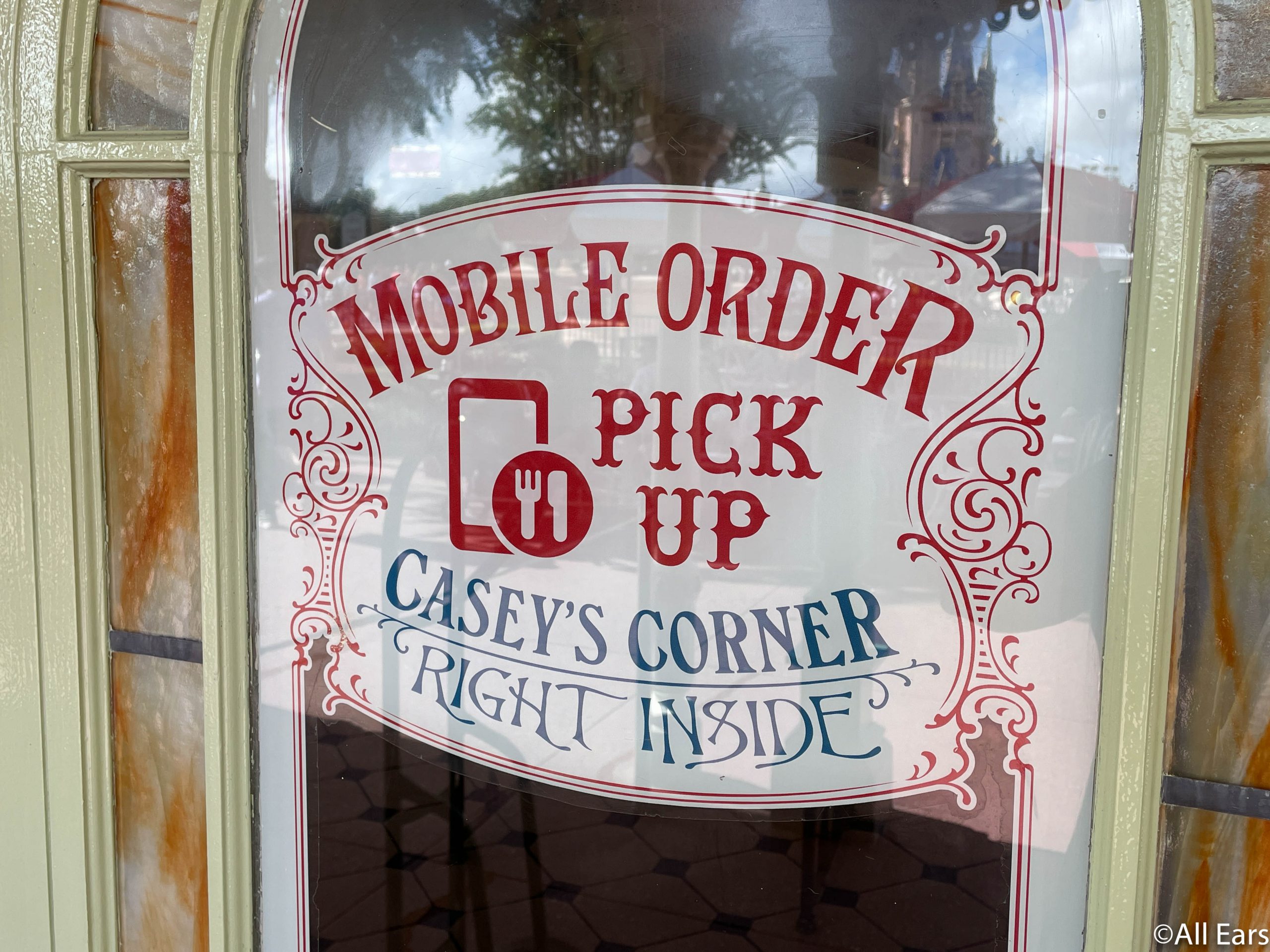 And, since Casey's Corner is usually a popular location, you may want to place your lunchtime order early in the morning for a later pick up to ensure you can snag a window.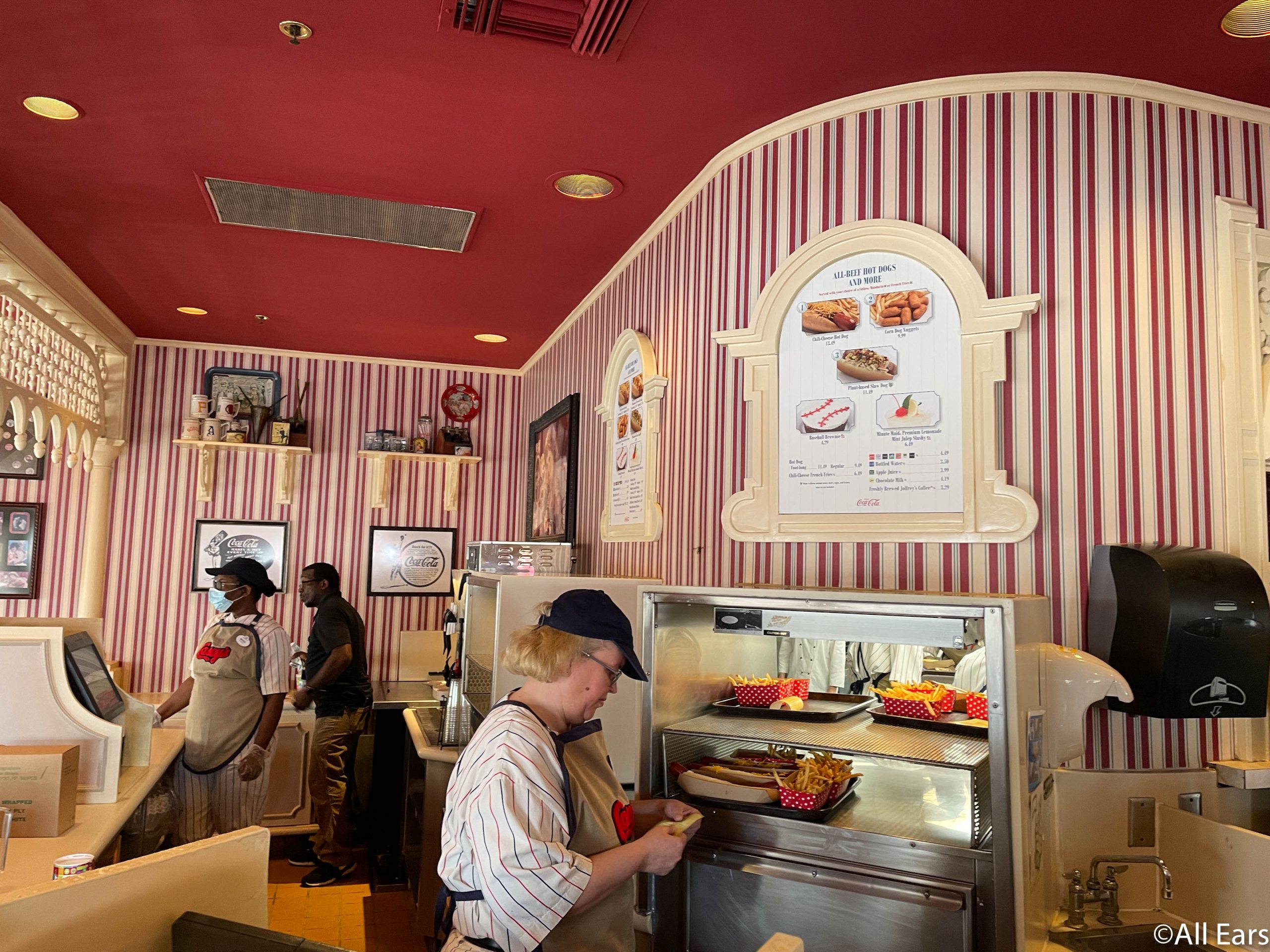 Guests are able to get free water cups when they pop into Casey's, similar to how the other Quick Service locations in Disney World have been operating.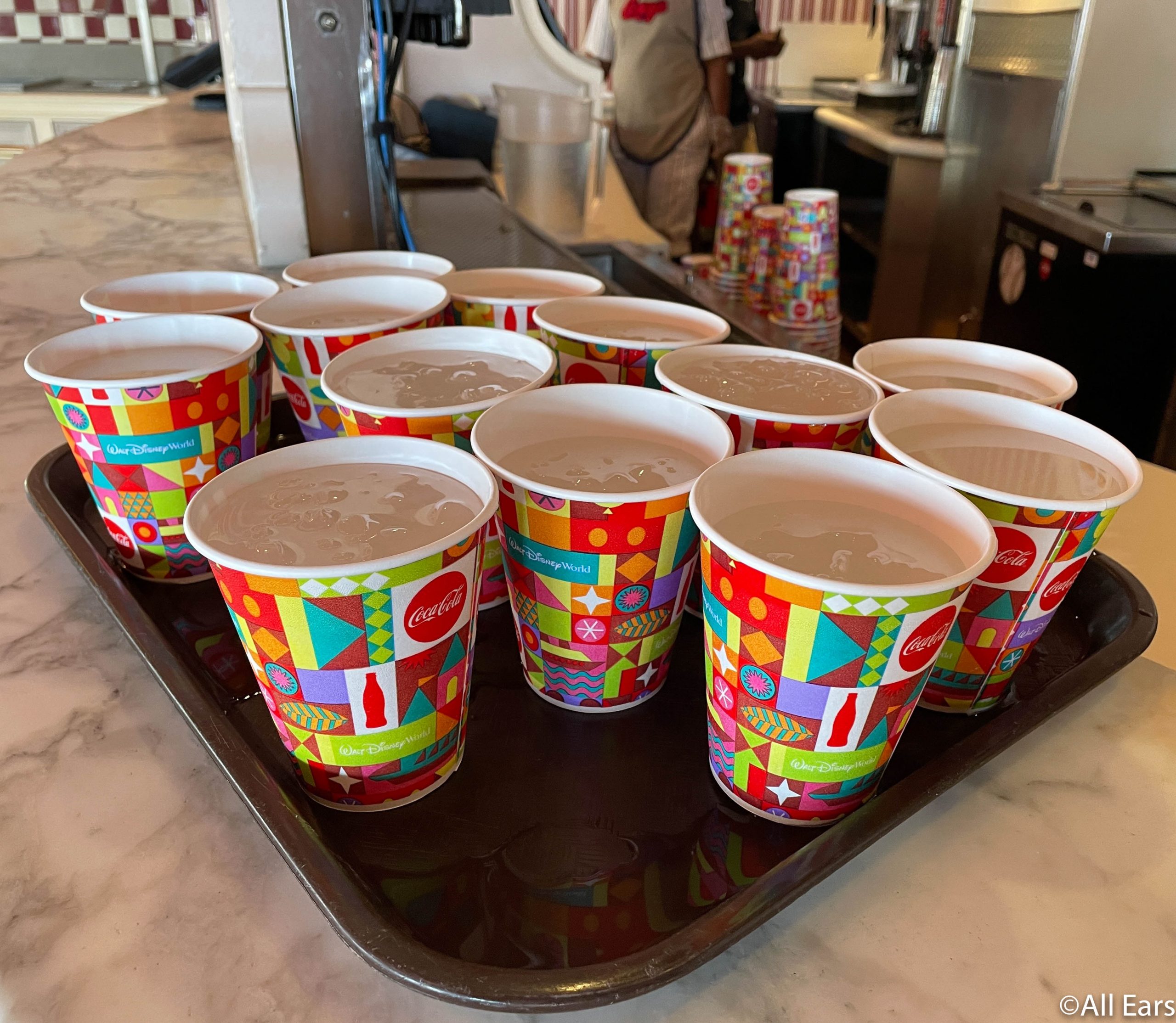 We're taking a look at what's on the menu, including Casey's famous All-Beef Hot Dog, and Frozen Mint Julep Lemonade.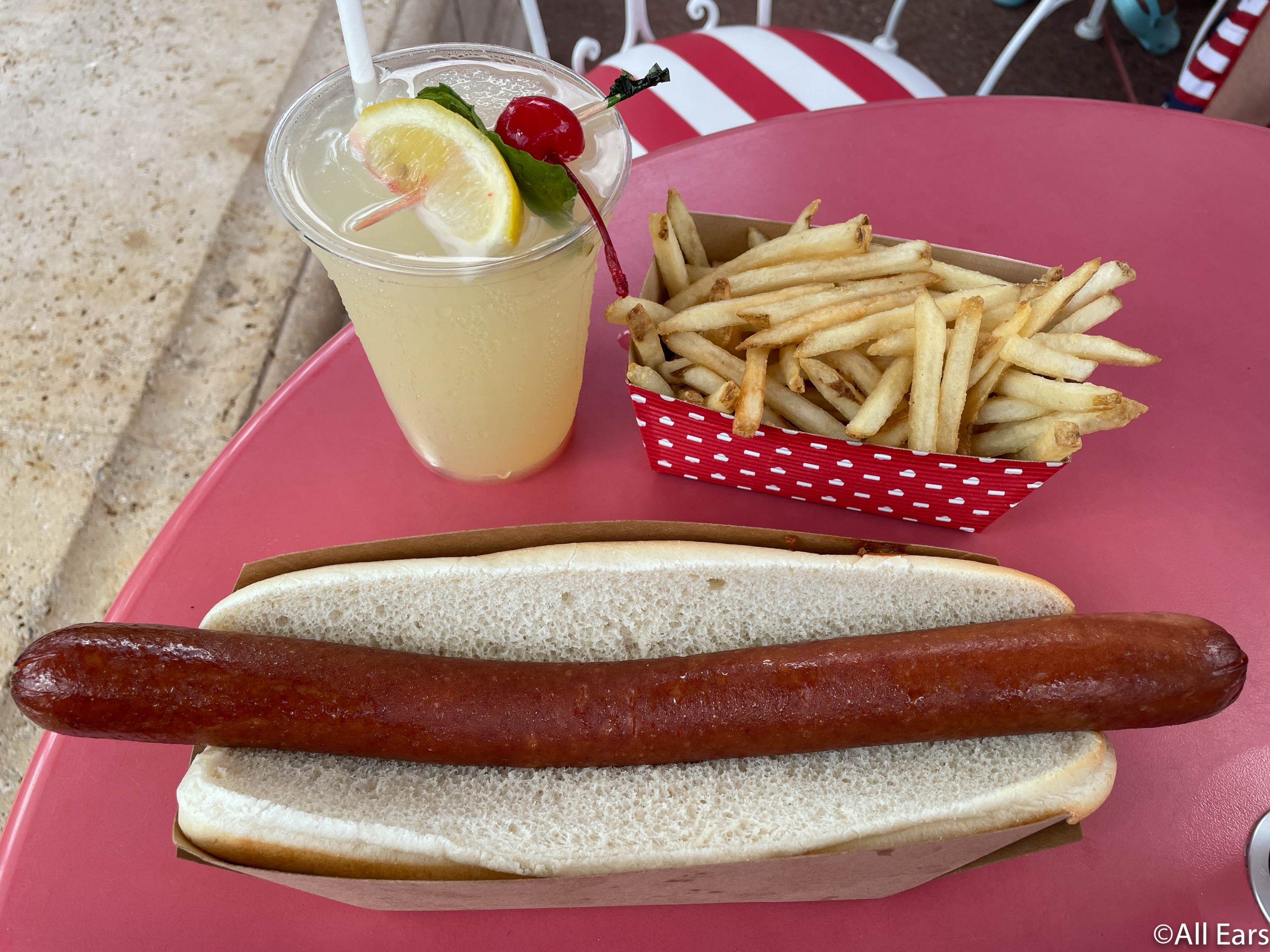 You can also get the Chili-Cheese All-Beef Hot Dog…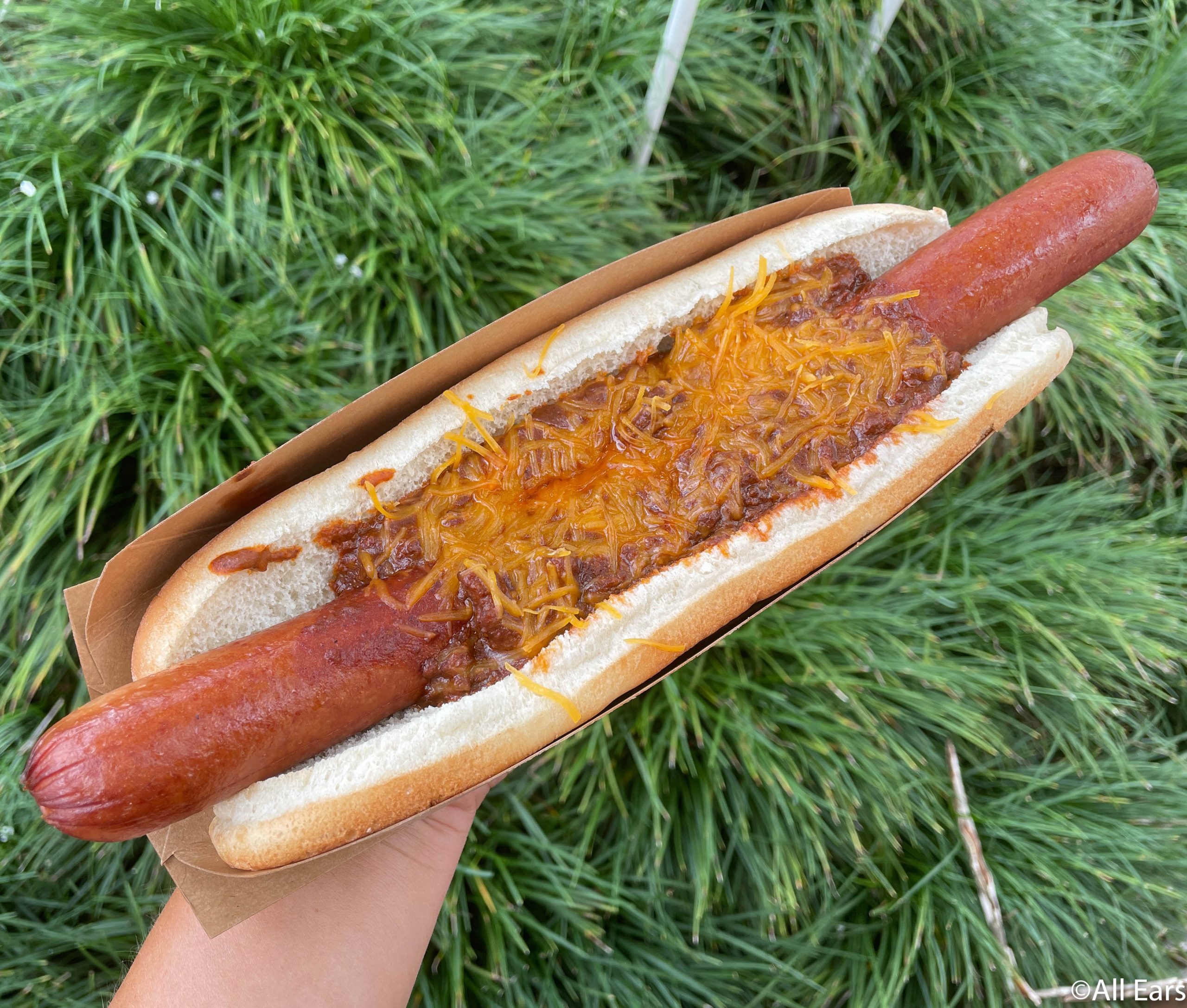 …or the plant-based Loaded Slaw Dog!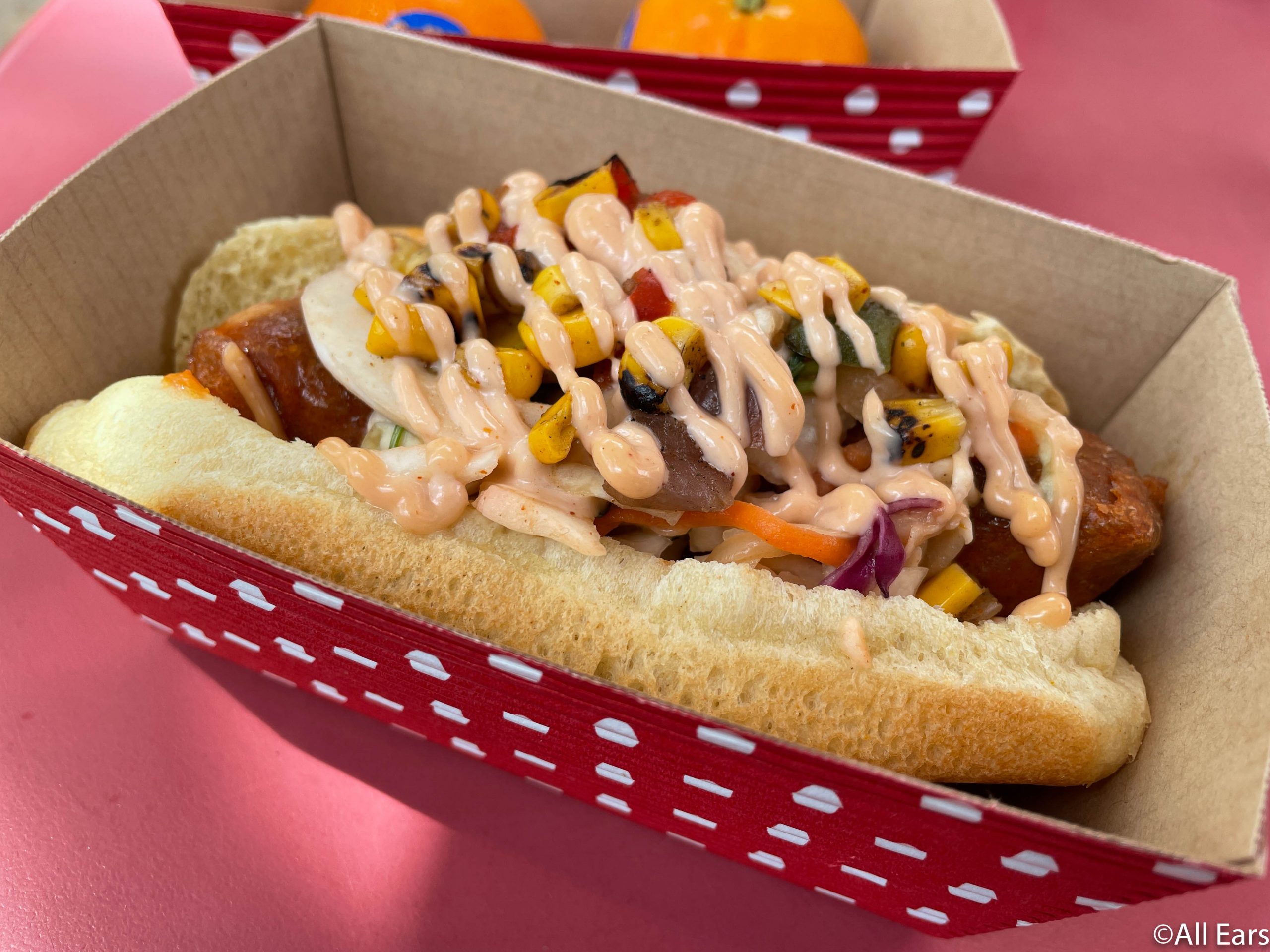 Then there's the famous Corn Dog Nuggets and cheese sauce!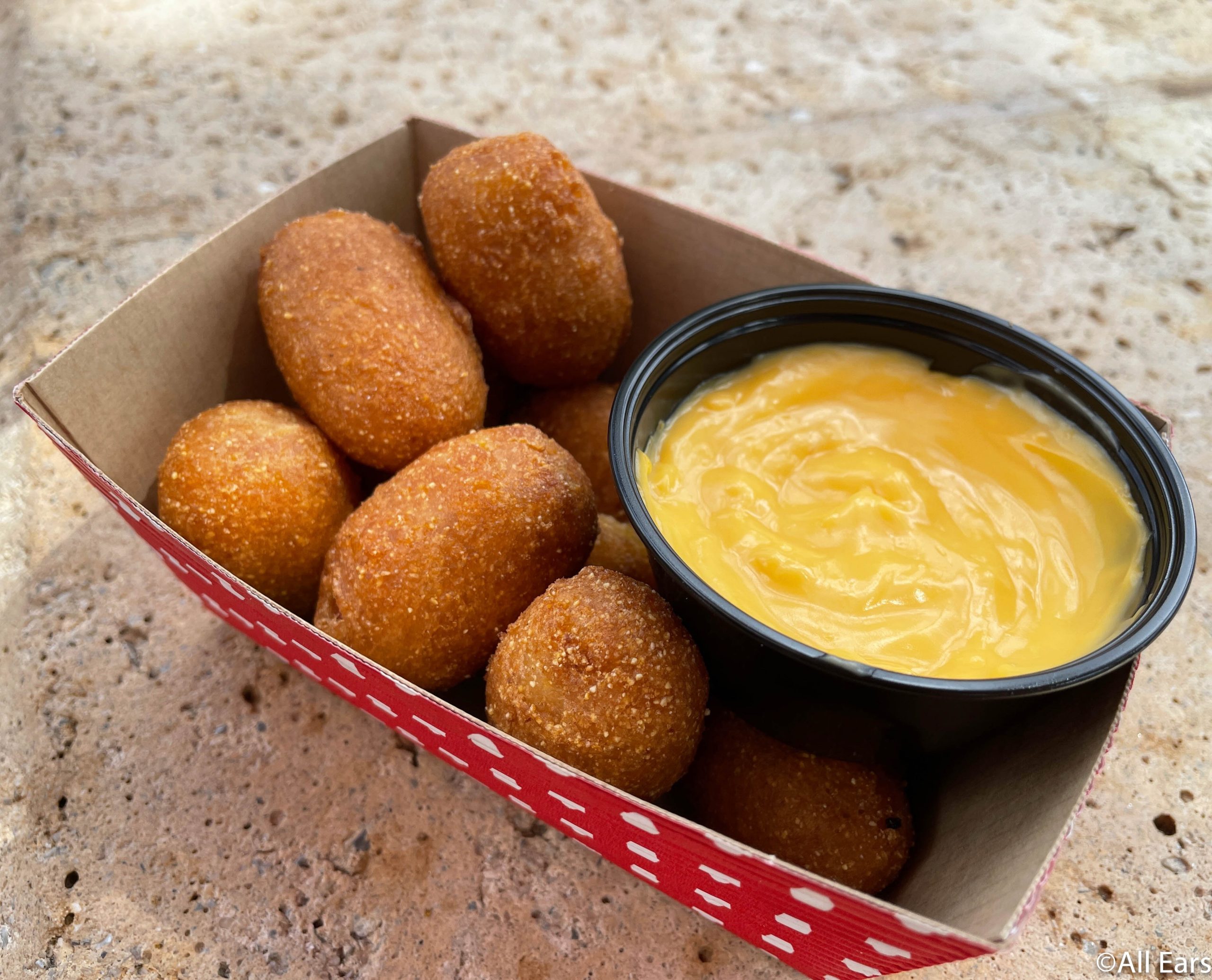 Plus, Casey's is still serving up the icing-covered Baseball Brownie, though it's longer placed inside a plastic cup.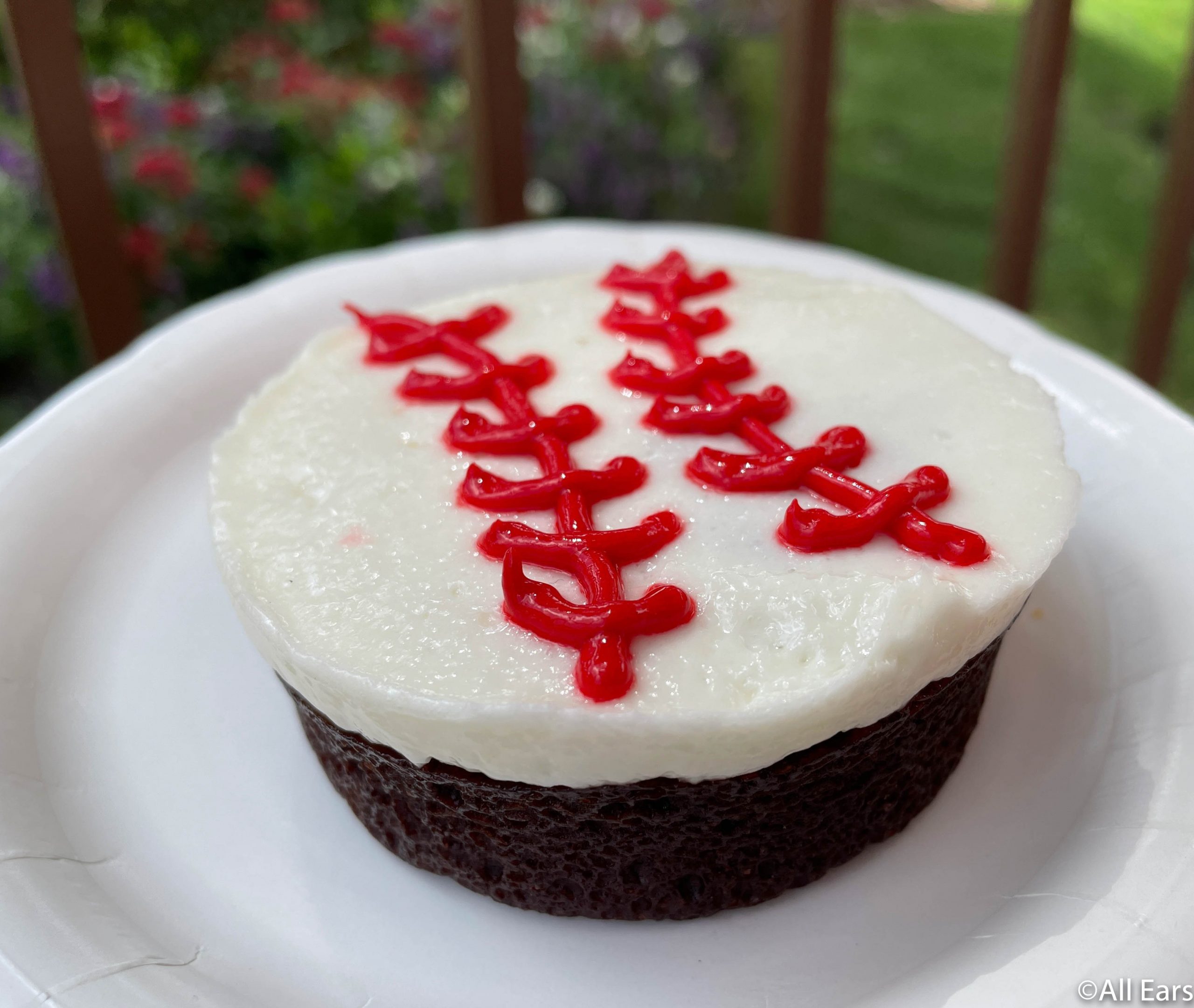 After you pick up your meal, the Condiment Station around the side of Casey's is open with napkins, cutlery…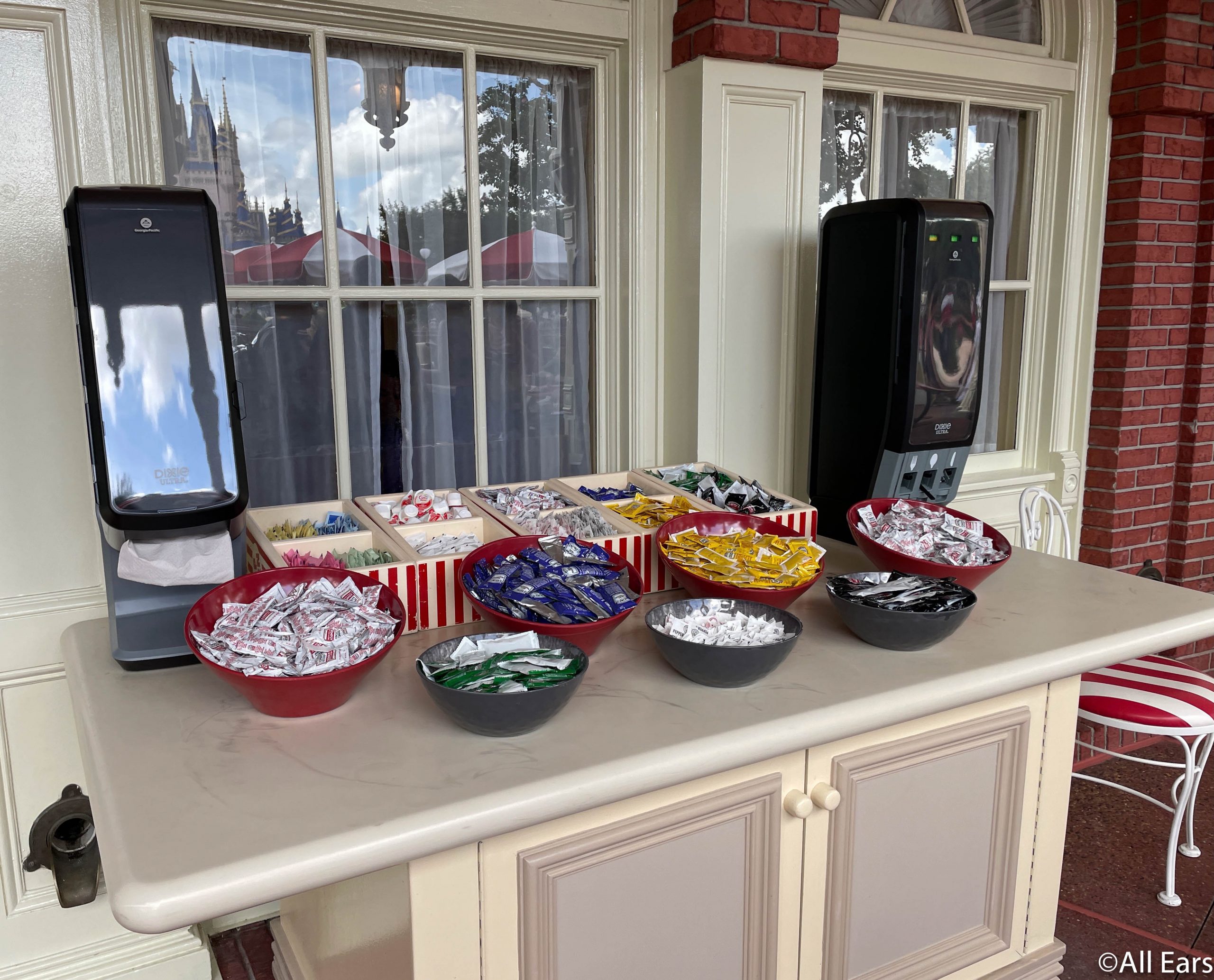 …and packets of all sorts of toppings and condiments, as opposed to the physical pumps that once used to be there.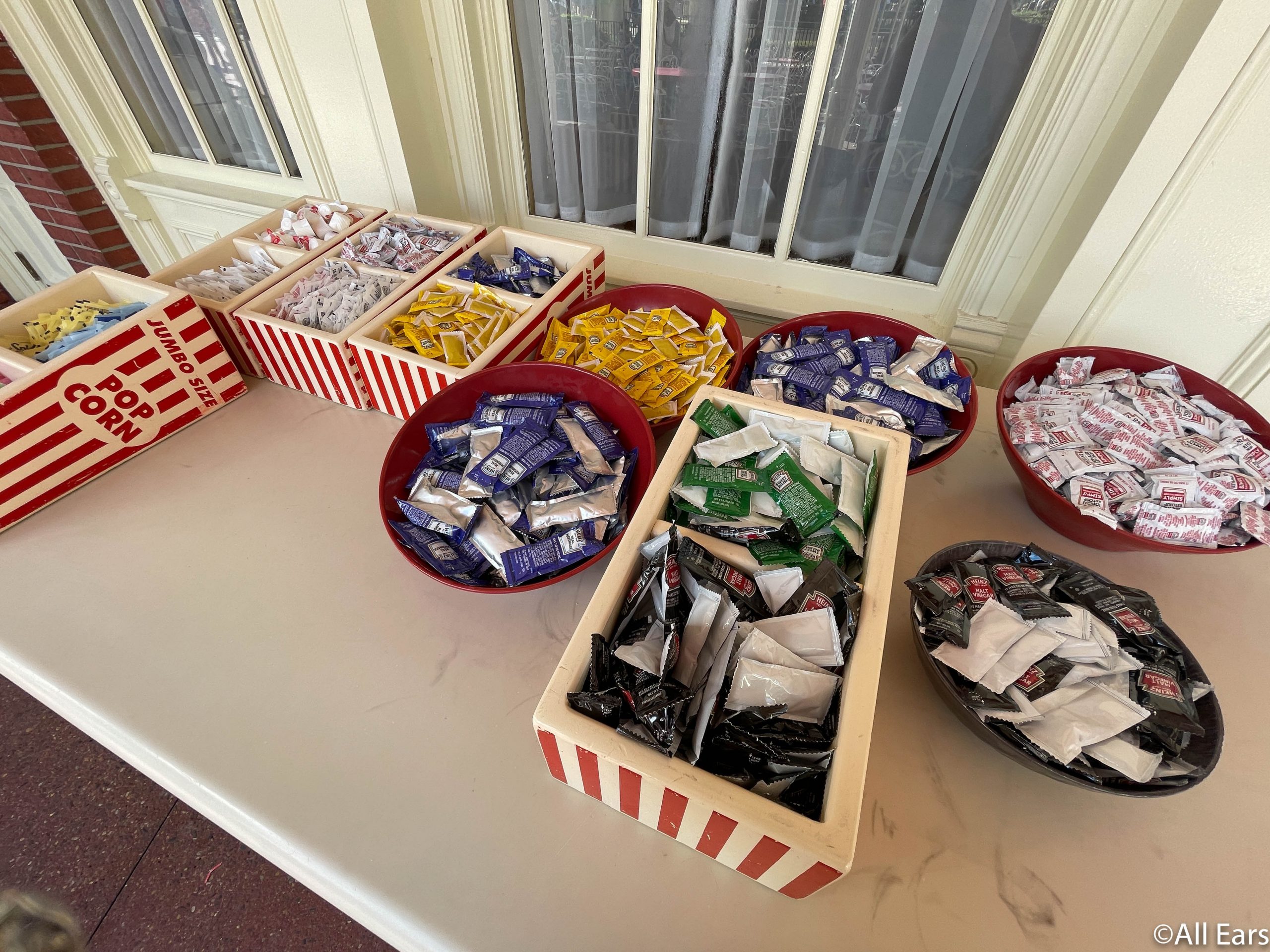 Seating overlooking the hub is available for your meal with a view!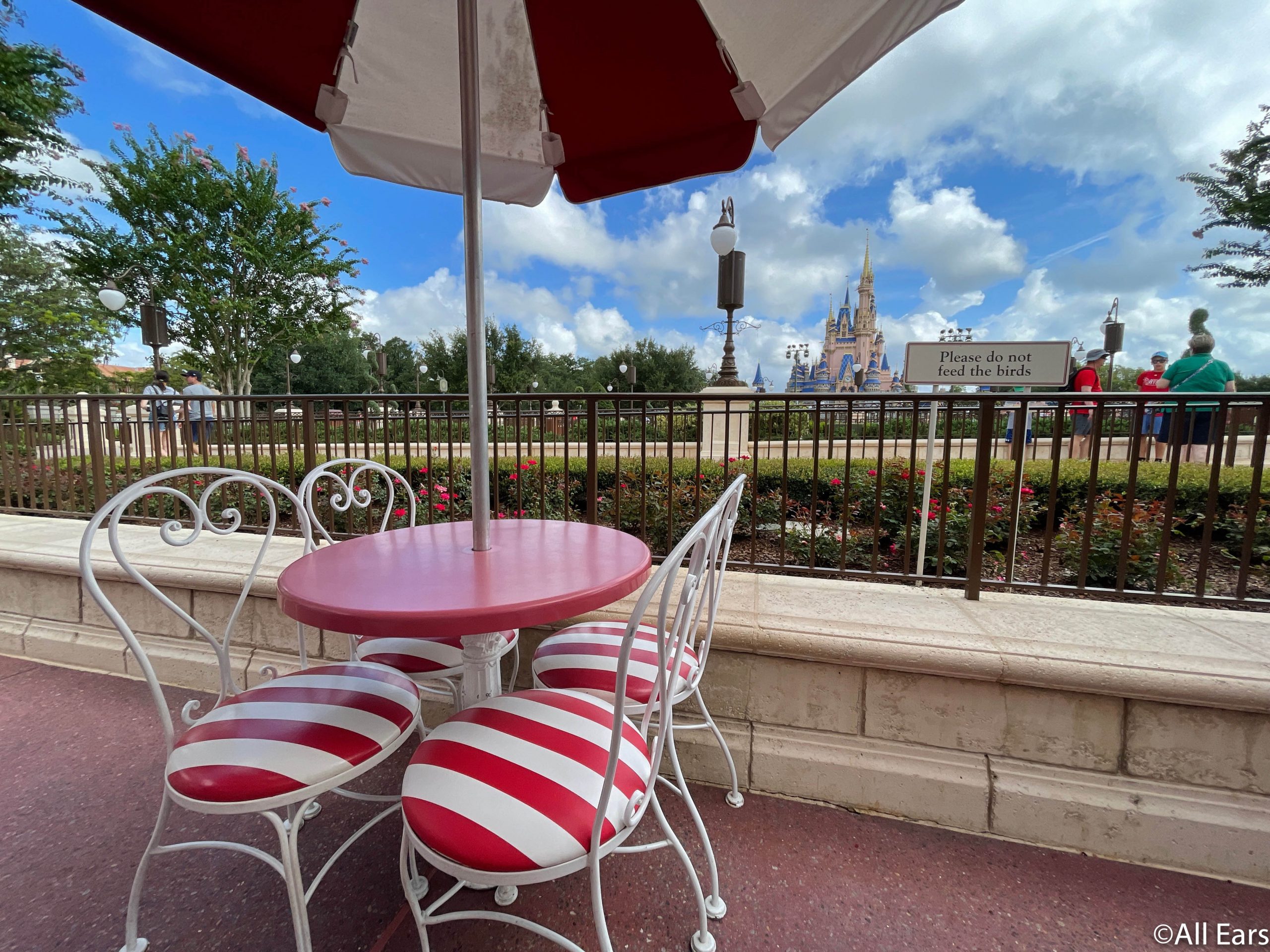 As more dining locations continue to reopen around the parks, we'll be sure to give you a full look! And, you can stay tuned with AllEars for the latest Disney entertainment and news coming soon!
Will you be going to Casey's Corner soon? Let us know in the comments below!