Disney is always finding ways to make the impossible possible — and that includes through their dining options!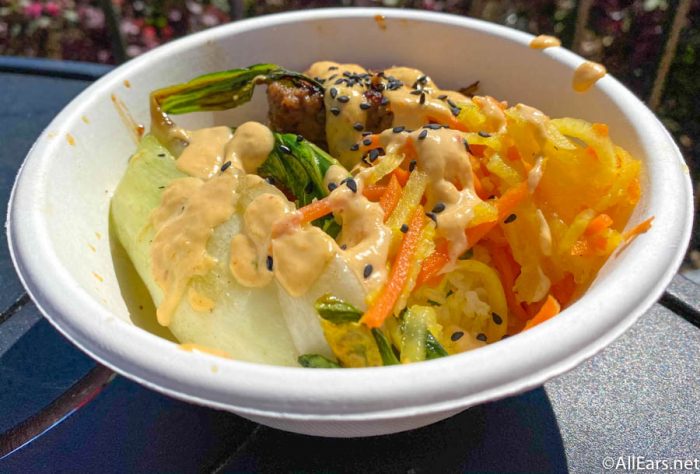 We have a database with TONS of Disney recipes to make at home, and now we've got another to add!

Disney released their recipe for the Boneless Impossible Korean Short Ribs with Cilantro-Lime Rice, Danmuji Slaw, and Kimchee Mayonnaise that has been featured at the EPCOT Flower and Garden Festival.
This item can be found at the Trowel and Trellis booth during EPCOT's International Flower and Garden Festival — but if you happen to miss the festival (which is running until July 5th), then you can make this plant-based meal at home!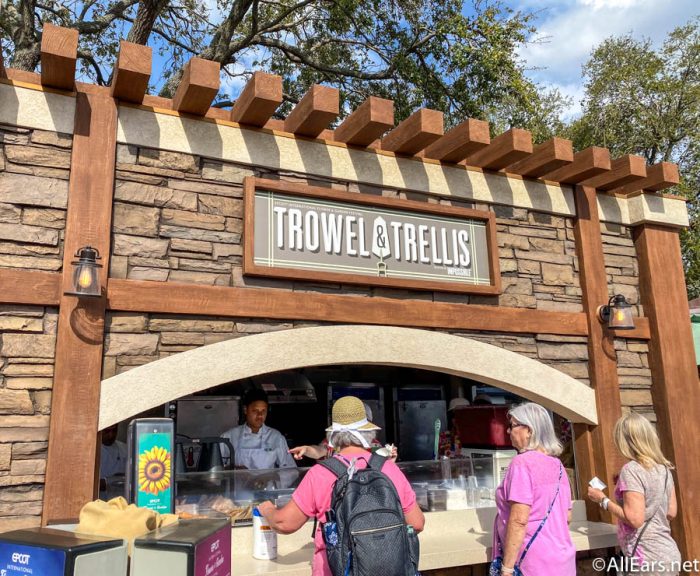 Ingredients:
IMPOSSIBLE SHORT RIBS
1 pound Impossible™ Burger
1/4 teaspoon Chinese five-spice powder
1 tablespoon gochujang paste
1 clove garlic, minced
2 tablespoons chickpea flour
1 teaspoon salt
KOREAN BBQ SAUCE
1 cup soy sauce
2 tablespoons sesame oil
2 tablespoons mirin
2 tablespoons rice wine vinegar
2 tablespoons ginger paste
1 1/2 teaspoons minced garlic
1 1/2 teaspoons sambal olek
1/3 cup brown sugar
2 cups plus 2 tablespoons water, divided
2 tablespoons cornstarch
DANMUJI SLAW
1 cup water
1 cup rice wine vinegar
2 cloves garlic, halved
1 bay leaf
1/4 teaspoon black peppercorns
1/2 teaspoon ground turmeric
1 1/2 teaspoons coarse salt
1 1/2 teaspoons sugar
1/2 pound daikon radish, julienne
3 medium carrots, peeled and julienne
CILANTRO-LIME RICE
2 cups jasmine rice
2 1/2 cups water
1 tablespoon lime juice
Zest of 1 lime
1 tablespoon finely chopped cilantro
Coarse salt, to taste
KIMCHEE MAYONAISE
1 tablespoon kimchee base
1/2 cup plant-based mayonnaise
GARNISH
3 baby bok choy
2 tablespoons olive oil
1 tablespoon black sesame seeds

Trowel and Trellis Menu
Recipe:
FOR IMPOSSIBLE SHORT RIBS:
1. Preheat your oven to 250°F. Line 9×5-inch loaf pan with wax paper. Then, set off to the side.
2. Combine the Impossible Burger, five spice, gochujang paste, garlic, chickpea flour, and salt into a large bowl and stir until all the ingredients are well mixed. Scoop into the loaf pan and press it together tightly, making sure the top portion is smooth.
3. Cover your loaf pan with foil (tightly). Then, fill the 9×13-inch pan half way with water. Set loaf pan directly into the pan with water.
4. Leave this alone to bake for 1 hour, until the Impossible Burger reaches an internal temperature of 145°F. Remove the loaf pan from the water and cool it at room temperature for 30 minutes. Once the loaf pan is cool enough to touch, remove the short ribs. Wrap them in plastic wrap and refrigerate for 24 hours.
5. Remove the short ribs from their plastic wrap and cut into eighteen 1/2-inch thick rectangles.
FOR KOREAN BBQ SAUCE:
1. Combine soy sauce, sesame oil, mirin, rice wine vinegar, ginger paste, garlic, sambal olek, brown sugar, and 2 cups of water into your medium saucepan. Bring the ingredients to simmer over medium-low heat.
2. Continue to simmer for 30 minutes.
3. Combine your remaining 2 tablespoons of water with cornstarch in a small bowl. Gently whisk these into the sauce and simmer until BBQ sauce is thick.
4. Keep this warm until it's time to eat.
FOR DANMUJI SLAW:
1. Combine the water, rice wine vinegar, garlic cloves, bay leave, peppercorns, turmeric, coarse salt, and sugar into a medium saucepan. Bring water to a boil over high heat.
2. Remove from heat and allow it to rest for 30 minutes.
3. Place daikon and carrot in a medium glass bowl. Pour cooled brine over the vegetables. Let it rest for 30 minutes before serving.
FOR CILANTRO-LIME RICE:
1. Place rice and water in a medium saucepan. Bring to rolling boil, uncovered, on medium-high heat. Crank the heat down to a simmer and cover it with a lid. Cook for 12 minutes, until the water is soaked up by the rice.
2. Remove from the heat and let the rice stand for 10 minutes. Fluff it with a spatula.
3. Add lime juice, zest, and chopped cilantro. Season with salt, if desired.
4. Keep it warm until ready to serve.
FOR KIMCHEE MAYO:
1. Combine kimchee base and plant-based mayonnaise in a small bowl.
2. Refrigerate until ready to serve.
TO SERVE:
1. Cut the baby bok choy in half.
2. Bring a large stockpot of water to boil. Season with salt and add bok choy. Cook this for 2 minutes, until tender. Place in an ice bath with slotted spoon. Set aside.
3. Heat oil in a large sauté pan over medium heat for 5 minutes, until it's hot. Add sliced short ribs and cook for around 1-2 minutes per side, until crispy. Add BBQ sauce and fully coat ribs.
4. Place 1 cup of cooked rice into each bowl. Top with 3 slices of short rib and glaze with additional BBQ sauce. Add a large spoonful of slaw to each bowl. Place 1/2 head baby bok choy in each bowl. Drizzle with kimchee mayo and top it off with the black sesame seeds.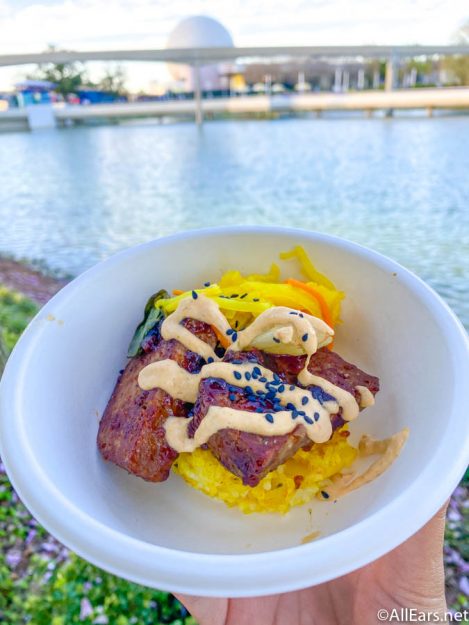 This recipe makes around six servings. Soon, you'll feel just like one of the Festival chefs!
Have you tried any of the plant-based food options in Disney? Let us know in the comments below!
Join the AllEars.net Newsletter to stay on top of ALL the breaking Disney News! You'll also get access to AllEars tips, reviews, trivia, and MORE! Click here to Subscribe!