KALI RIVER RAPIDS Asia Animal Kingdom
Kali River Rapids Highlights:
38 inch height requirement
Raft down a river on this thrill ride — and prepare to get wet!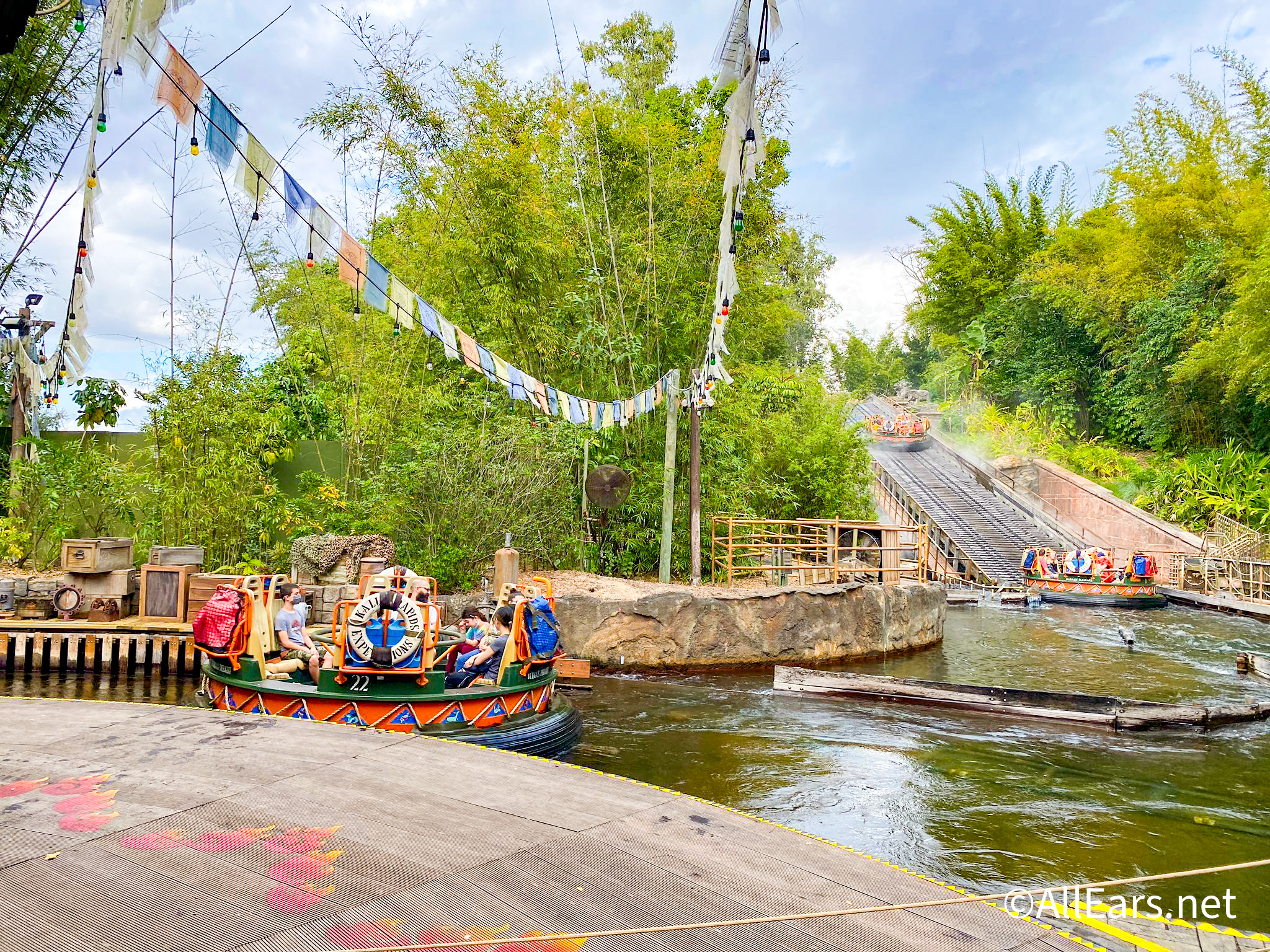 INTRODUCTION
At Kali River Rapids, you and 11 of your closest friends, are launched on rafts into the turbulent Chakranadi River for a wild ride through a jungle jeopardized by illegal logging. YOU WILL GET WET!!
Kali River Rapids is located in Asia, near the Maharajah Jungle Trek past Yak and Yeti Local Foods Cafe.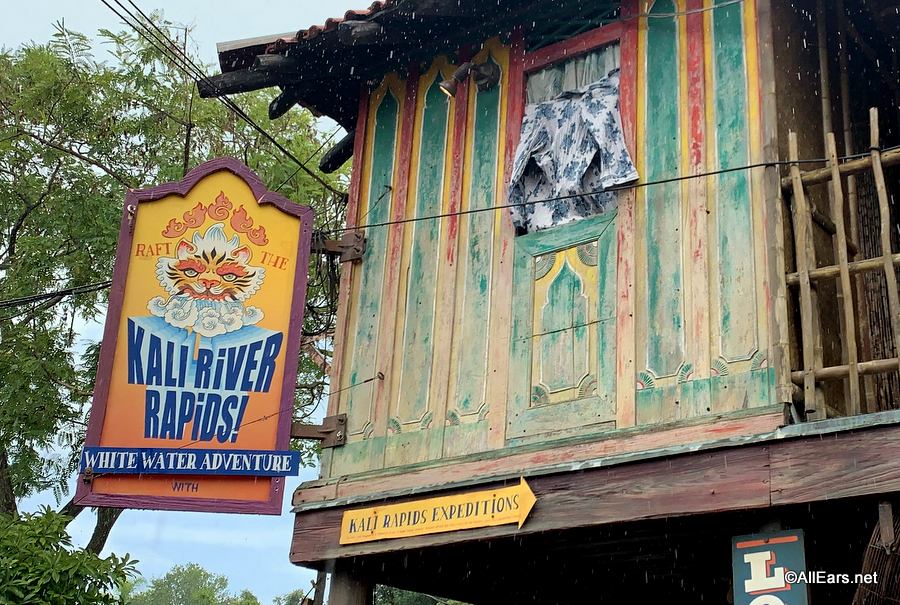 ATTRACTION
As you wind your way through a very long outdoor queue area, you are can enjoy birds and artifacts brought to Animal Kingdom from Asia. The queue area is incredibly themed so pay close attention as you make your way to the rafts. You'll even weave through the booking office for your raft tour!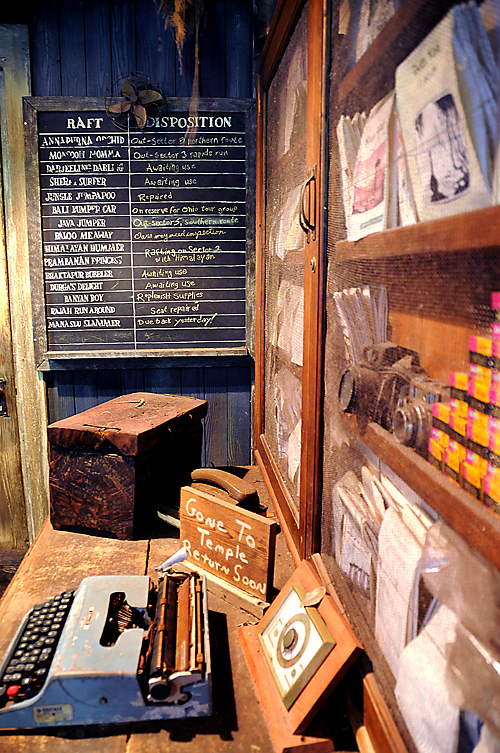 Once through the turnstiles, you are on a very large rotating disc that moves at the same speed as the rafts. You will get right into a raft, seatbelt yourself in and off you go!
The raft heads upwards and then down a water fall. The raft sloshs back and forth through a rainforest and temple ruins, but then you smell smoke! The illegal loggers are burning the forest!
Your raft twists and turns through the rapids until you finally are returned to safety.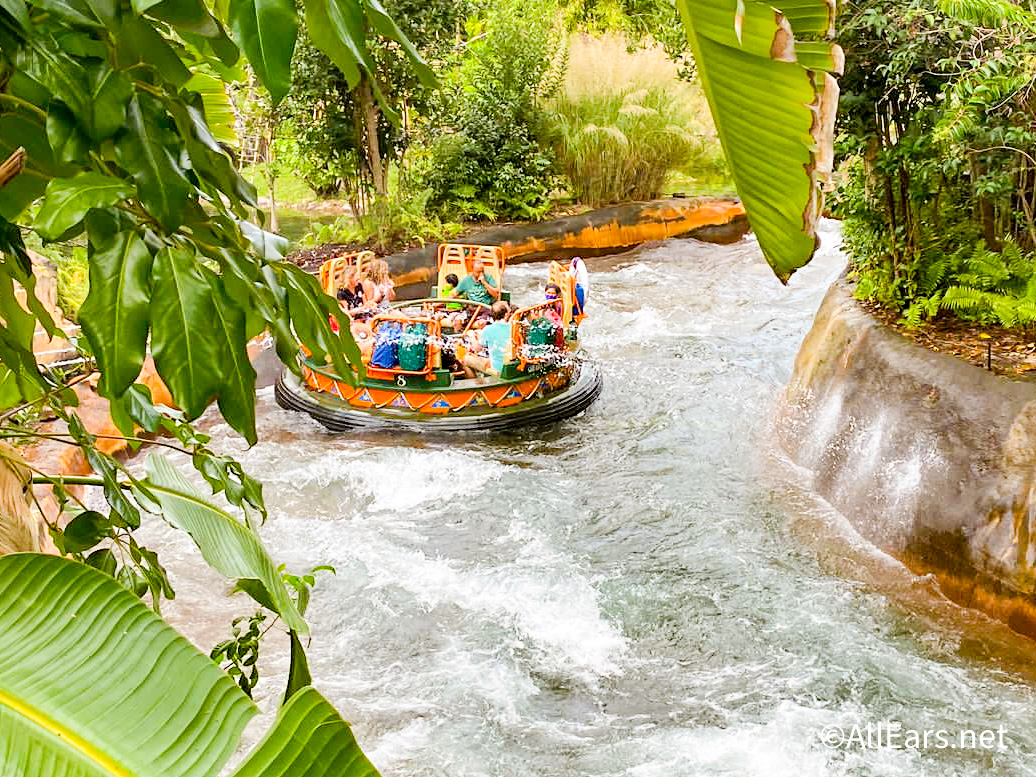 RIDE LOGISTICS
Lightning Lane access for Kali River Rapids is available with the purchase of Genie+. It is popular on a hot day, and the standby wait time is usually between 30 – 60 minutes.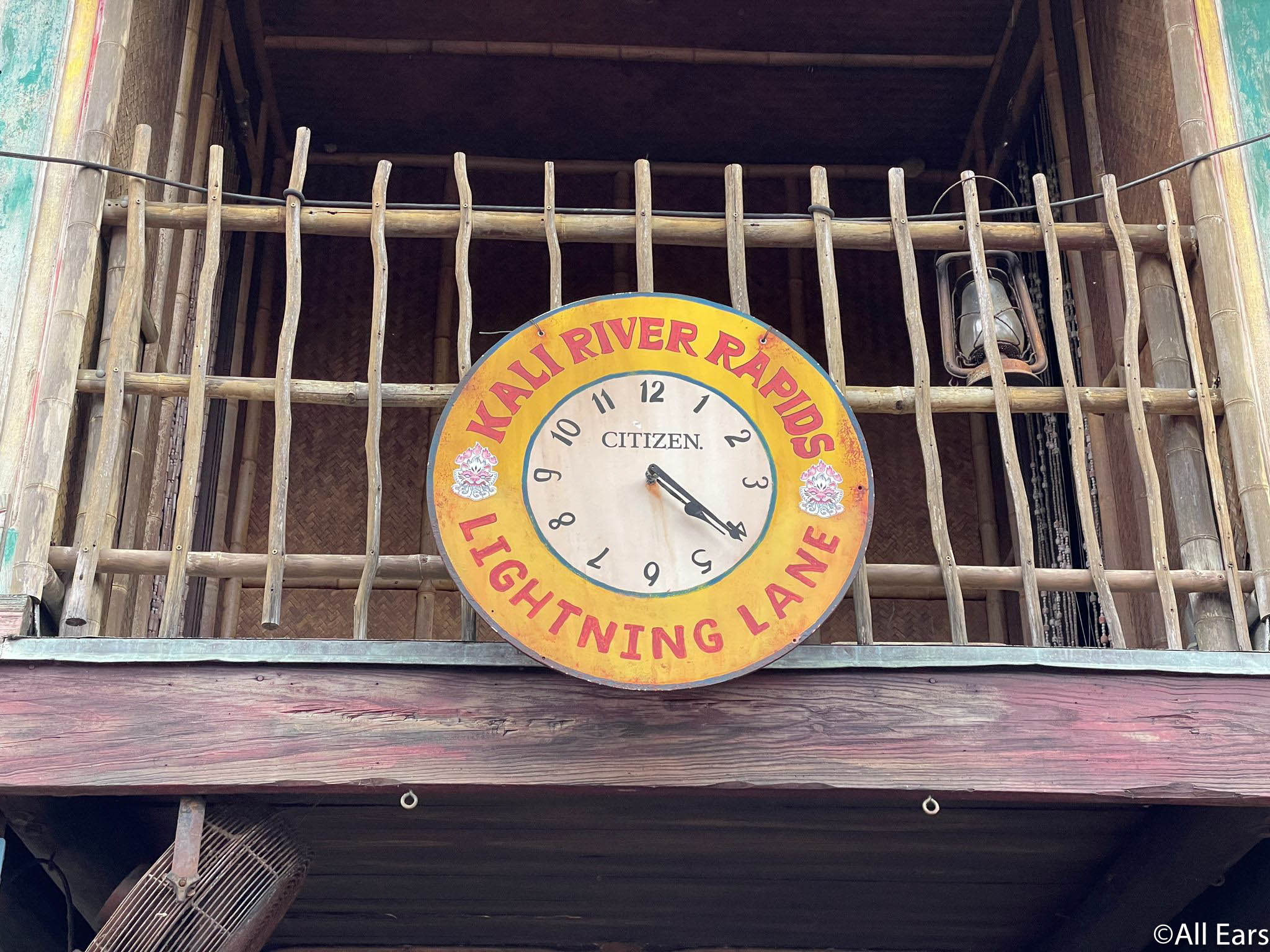 Attraction Length: 10 to 12 minutes
Height Requirement: 38 inches (97 cm).
Note that operating hours may vary depending on weather, and closes for lightening.
Accessibility: Guests must transfer from Wheelchair/ECV. Due to the nature of this experience, service animals are not permitted on this attraction.
Warnings: You will get wet! If you don't get wet enough going through the actual ride…..guests standing on the bridge as you approach the disembarking station will shoot water at you through the elephants!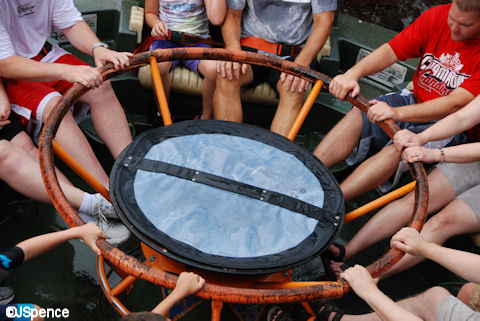 There is a plastic-enclosed, zippered *protective area* in which you can place your belongings, however this is not really very protective. As the day goes on, this area gets wetter and wetter. There is not a lot of time once you enter the raft to store your items, so be prepared! To ensure your items are protected we highly recommend bringing a ziploc bag for your phones and cameras or leaving them with a non-rider.
There are also lockers located across from the entrance to the attraction for rent.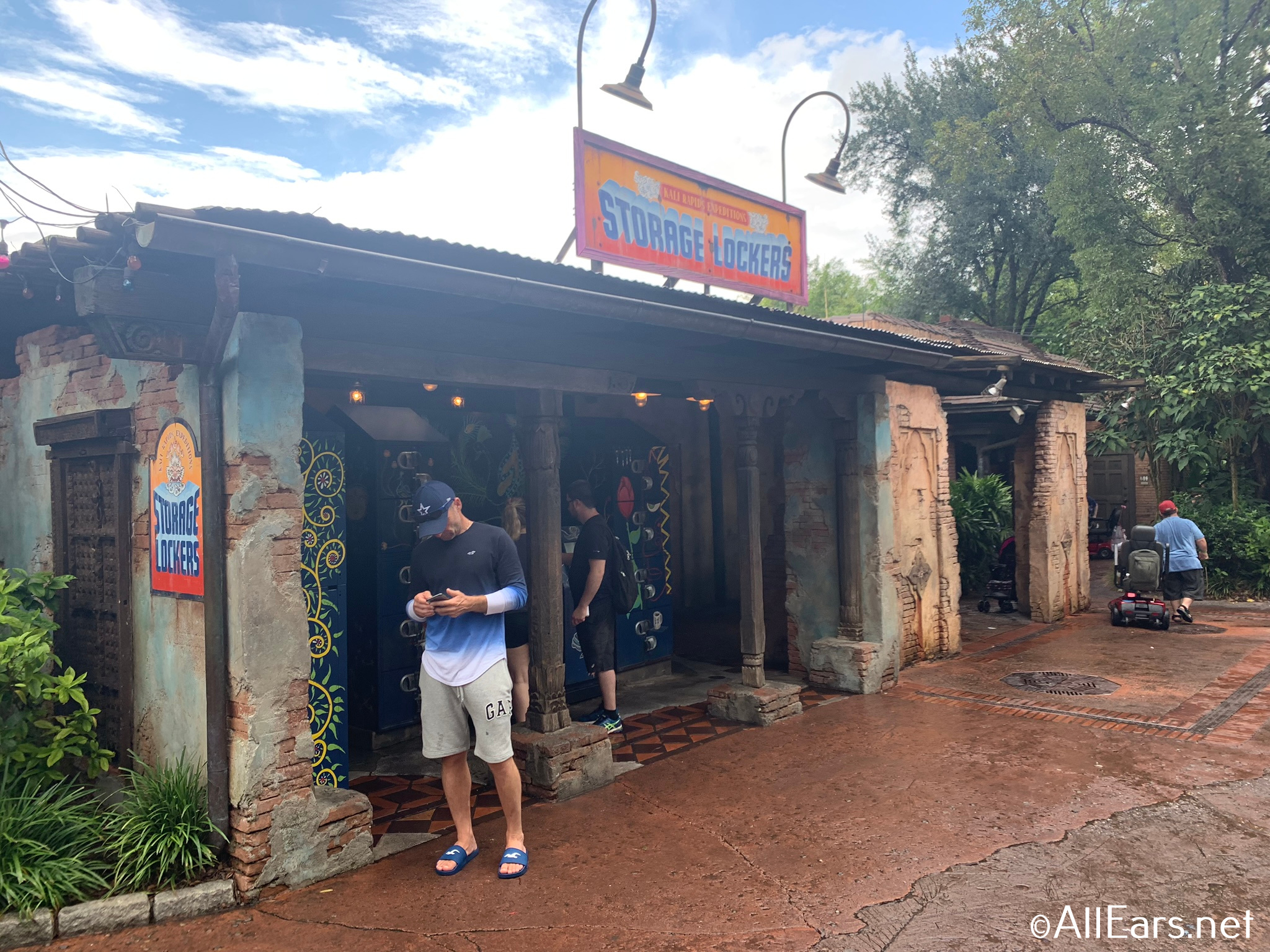 If you don't want to get wet, wearing a poncho will help, but your feet will still be exposed!
The drop is not very steep; similar to the Pirates of the Caribbean boat ride in the Magic Kingdom.
Seat Restrictions: Some guests might find seatbelts restrictive.
Rider Switch/Child Swap is available.
Ride Photo/Video are not available.

SHOPPING
Mandala Gifts is located nearby and sells towels, as well as Asian themed souvenirs and tiger apparel.
INTERESTING FACTS
Don't miss the queue area, it is full of unique designs and artifacts from Asia.
Tiger Rapids Run was the name originally slated for the raft ride, which opened as Kali River Rapids.