Discovery Island Overview Animal Kingdom
As you emerge from the heavily vegitated Oasis, you will see the Tree of Life in front of you.
Discovery Island is the central hub of Disney's Animal Kingdom. Think of it as you would the Magic Kingdom's Main Street. From the Discovery Island hub, the spokes of the wheel branch out into the other lands in the park. From left to right: Camp Minnie-Mickey, Africa, Rafiki's Planet Watch, Asia, and Dinoland USA.
ATTRACTIONS
The Tree of Life – Standing 14 stories tall, this massive icon contains carvings of over 325 animals. See how many you can find!

It's Tough to Be a Bug – Flik and Hopper, from A Bug's Life, entertain you via the latest 3D movie and audio-animatronics technologies.
Discovery Island Trails – explore the world of small exotic animals around the base of the Tree of Life.
PLACES TO EAT
Flame Tree BBQ – smoked chicken, beef and pork, tossed salads and kid's meals. Lots of shaded areas to sit and dine. Counter Service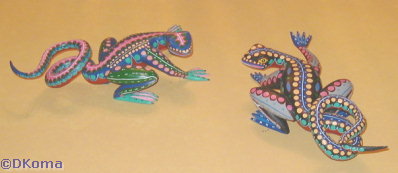 Pizzafari – pizza, pasta and sandwiches. Be sure to spend time exploring the detail and theme of the various rooms. Counter Service
Even if you're not going to eat, walk through Pizzafari so you can see the intricate paintings and animals in each room. They are themed: animals that carry their houses on their backs, those that come out at night, those that creep along, those that hang upside down…
PLACES TO SHOP
Beastly Bazaar – Island Clothing and Souveniers
Creature Comforts – Focused on children's items, clothes, toys, etc.
Island Mercantile – Themed merchandise from around the park
Pin Trading Cart – what else, pins!
The shops here all have animal themes. Island Merchantile features animals that migrate and work, bees and ants, wildebeets and whales. In Beastly Bazzar the theme are animals from fresh and salt water. Creature Comforts is themed around animals with spots and stripes.