It's FINALLY the day. After years of waiting and updating you on everything happening in EPCOT's France Pavilion, Remy's Ratatouille Adventure has officially had its grand opening in Disney World!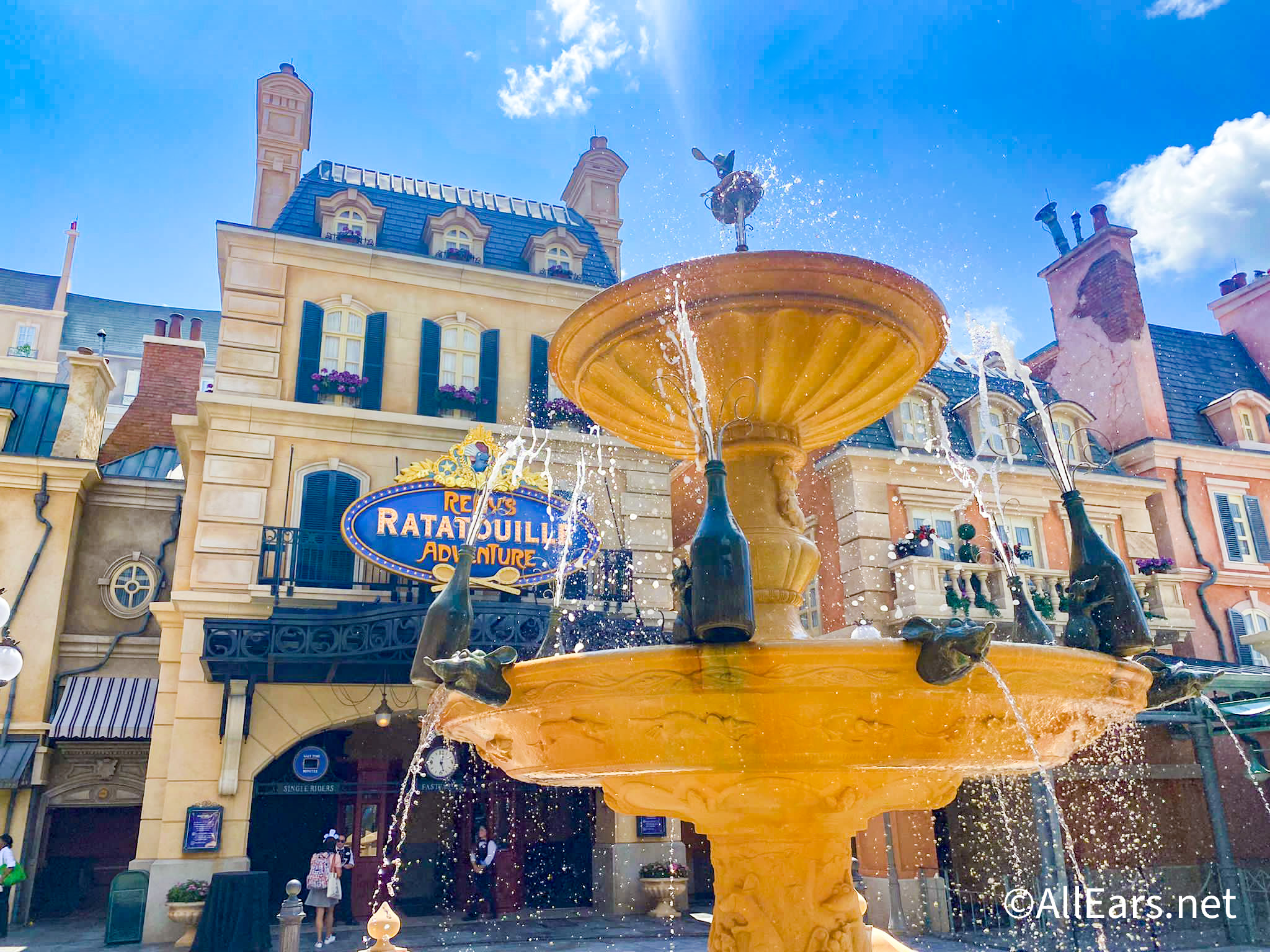 We could practically jump up and down with excitement! And, we're taking you along with us as we visit the newest attraction in EPCOT!
As we saw the construction walls start to come down and the Gusteau's sign light up, it was only a matter of time before the attraction would be opening to guests. While Disney has continued to give guests a look inside the attraction prior to its grand opening, we've also taken you with us for a sneak peek of the ride, a first ride-through, and a tour of the ride's hidden details!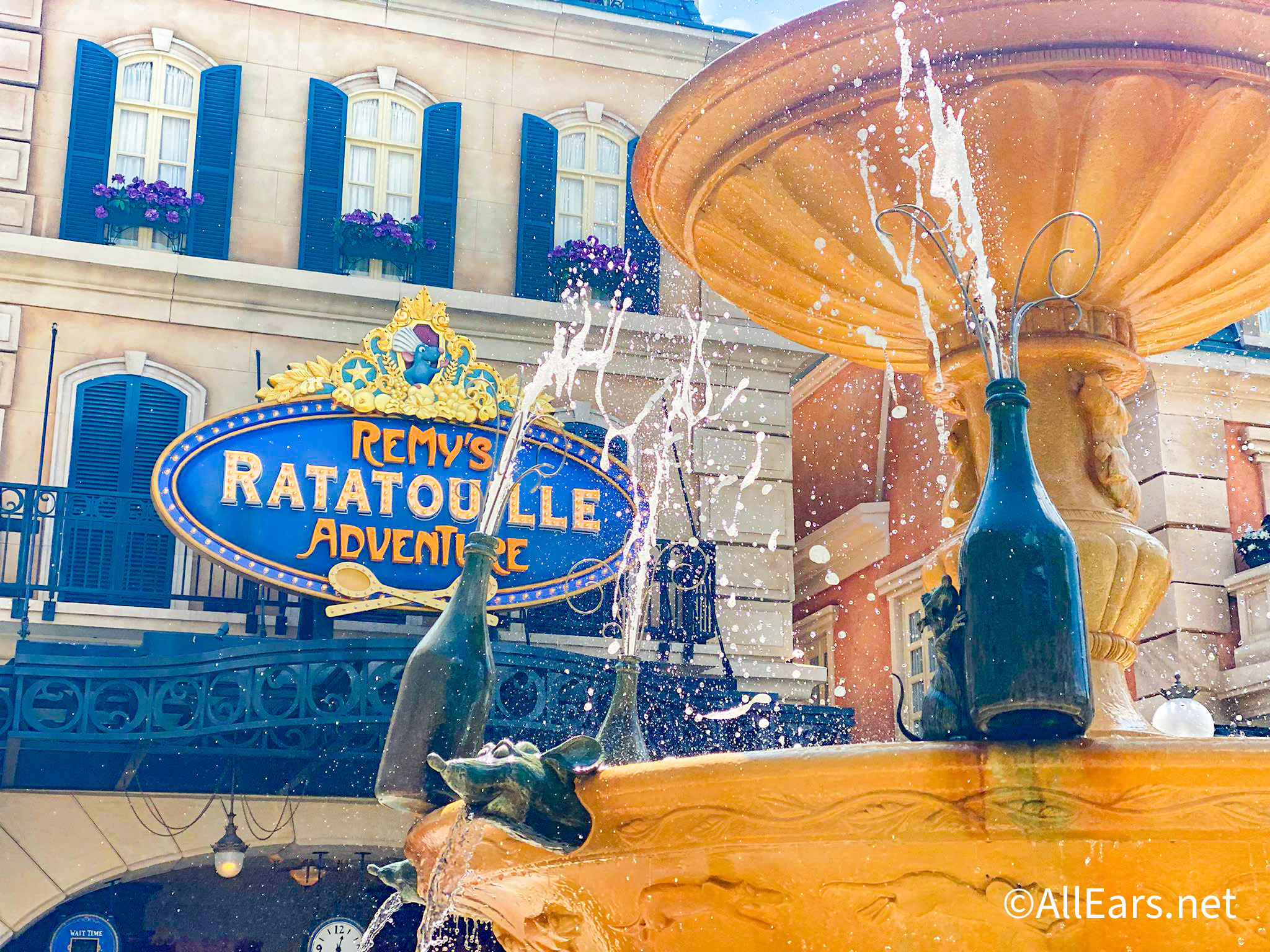 And, now that the ride is officially open to ALL guests for Disney World's 50th anniversary, we're taking you with us to see it looking magnifique! Guests were able to walk through the newly repaved walkway leading up to the attraction, decorated with lamp posts on either side.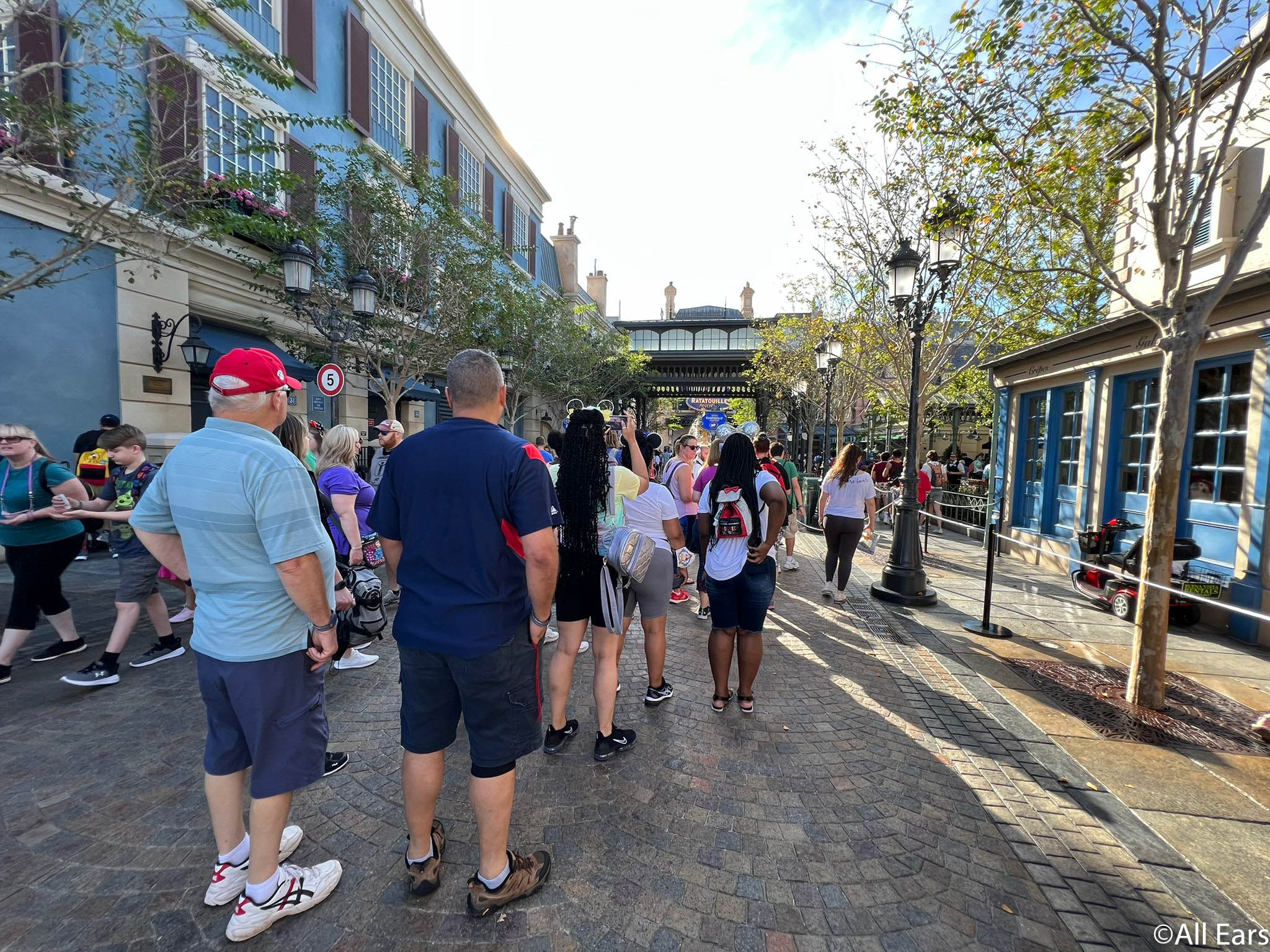 It's important to note that Remy's Ratatouille Adventure is operating with a Virtual Queue, where guests will be able to join the line throughout their My Disney Experience app. If guests have a valid theme park ticket and Park Pass reservation for EPCOT, they have two opportunities during the day to join the Virtual Queue. You can join at 7AM outside of the park, or at 1PM from inside EPCOT.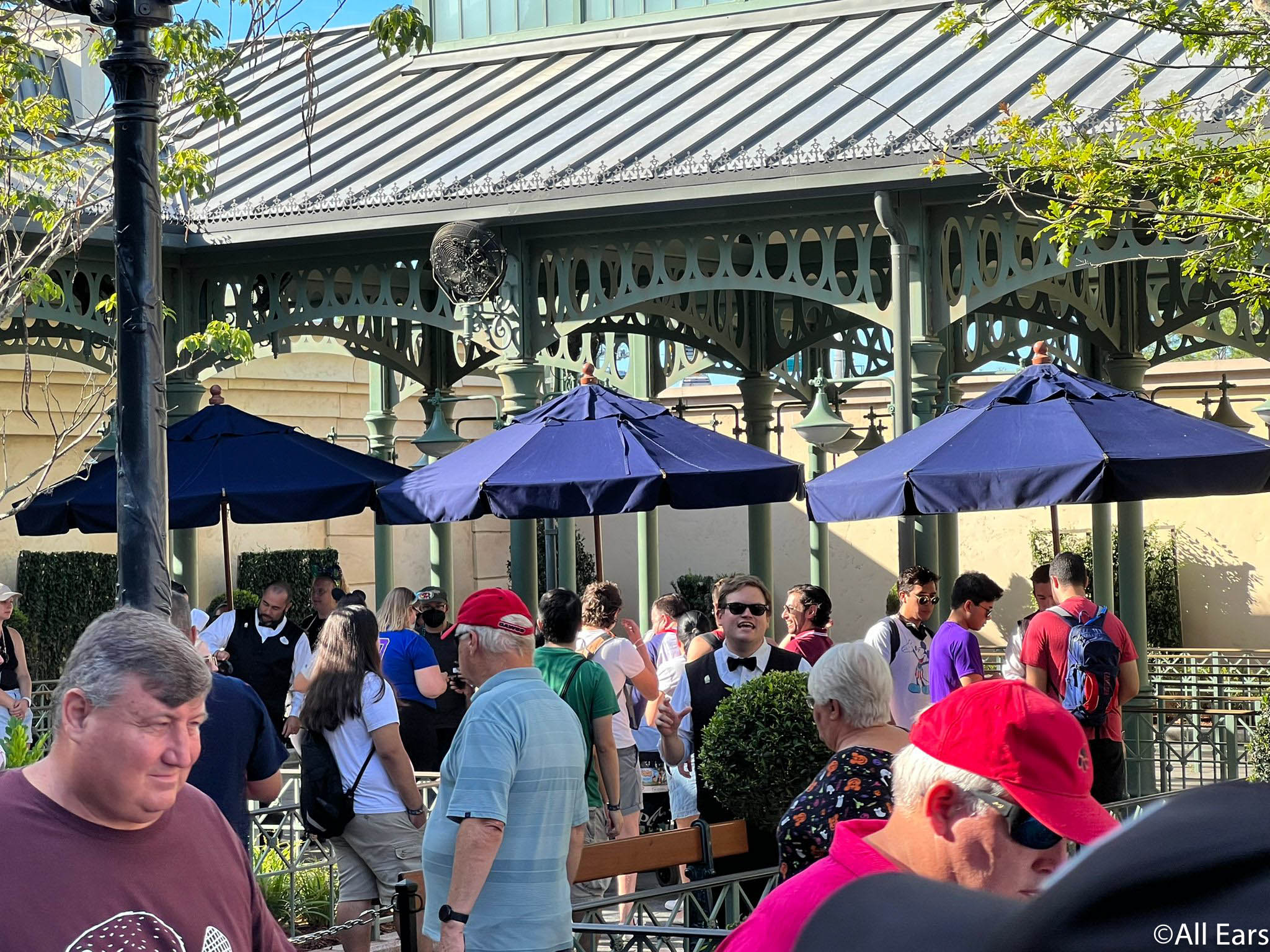 During opening day, the Virtual Queue was running smoothly, as guests returning for their Boarding Pass times or stopped by the neighboring La Crêperie de Paris while they waited!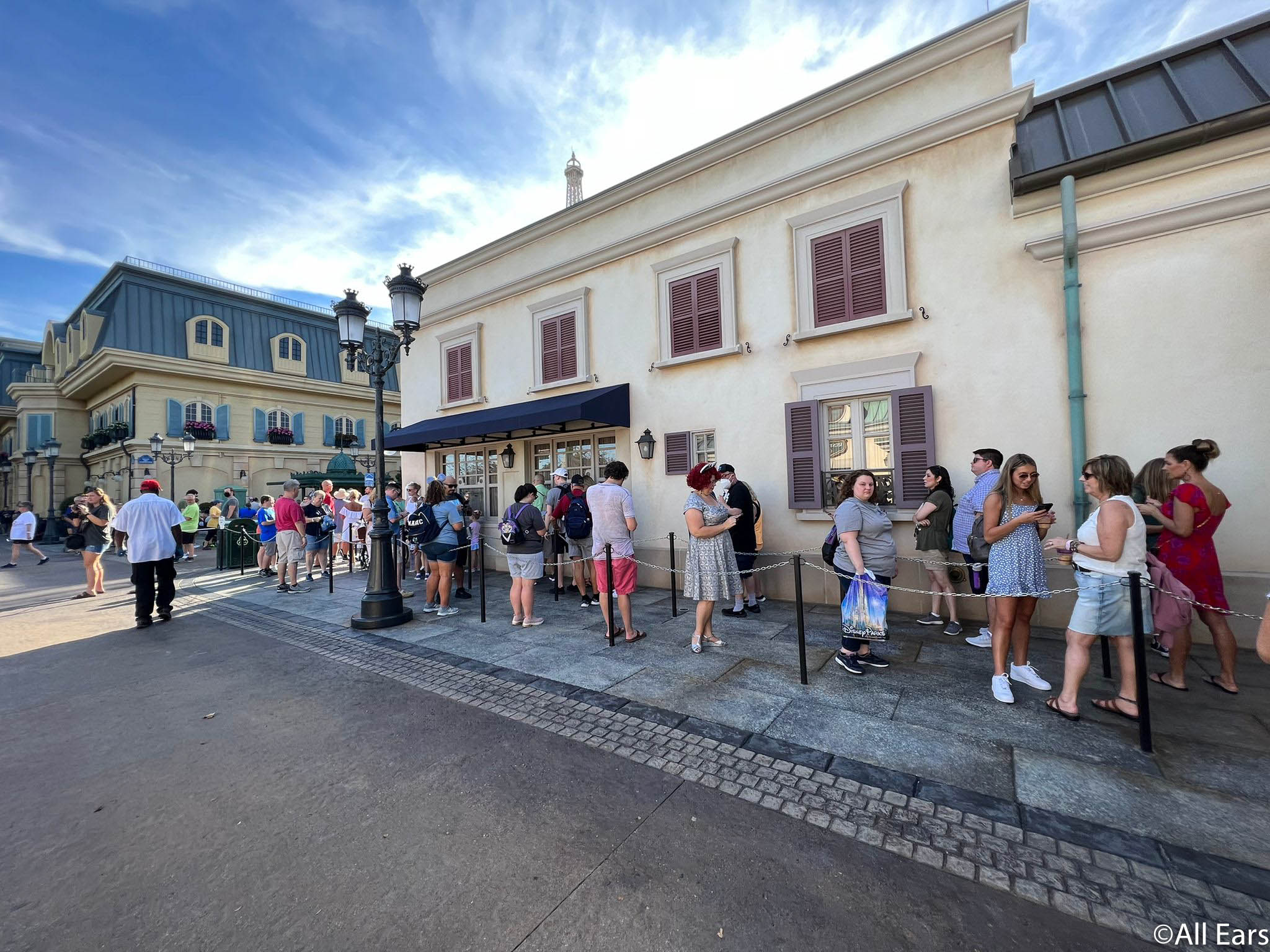 As we neared the loading area, we were ready to shrink to the size of the rat and scurry through Paris!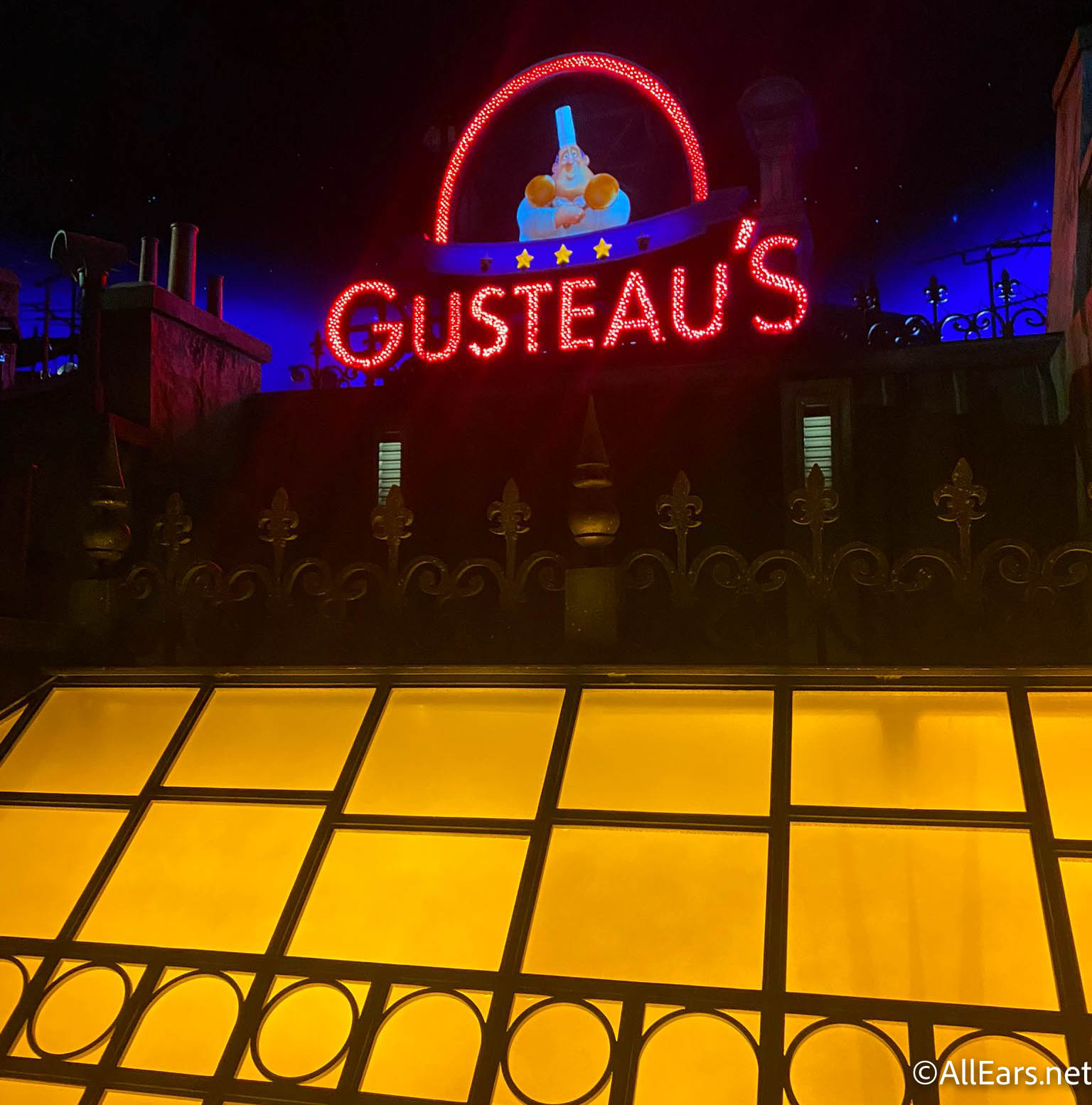 During the attraction, we made some quick escapes…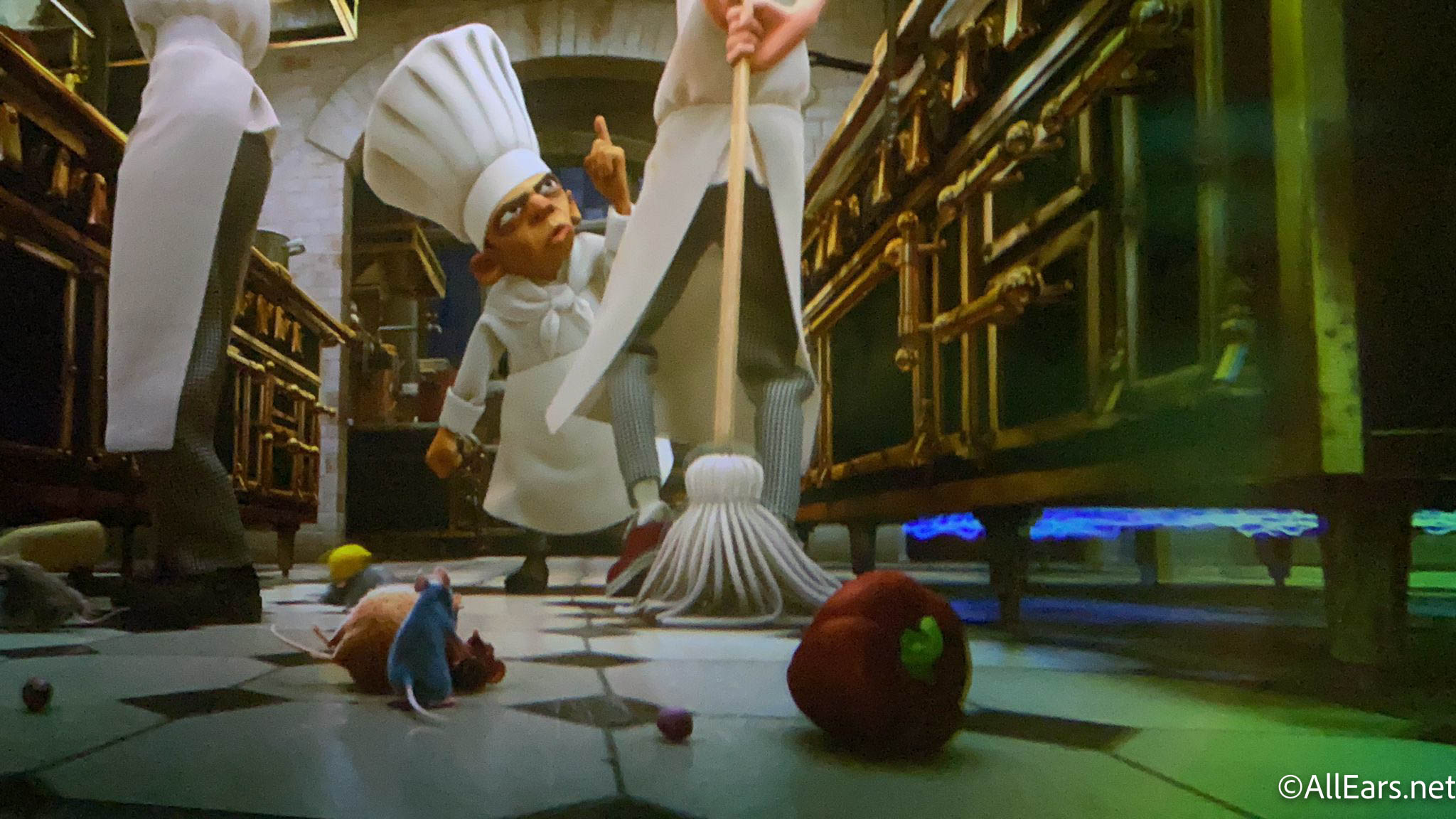 …saw some MASSIVE food…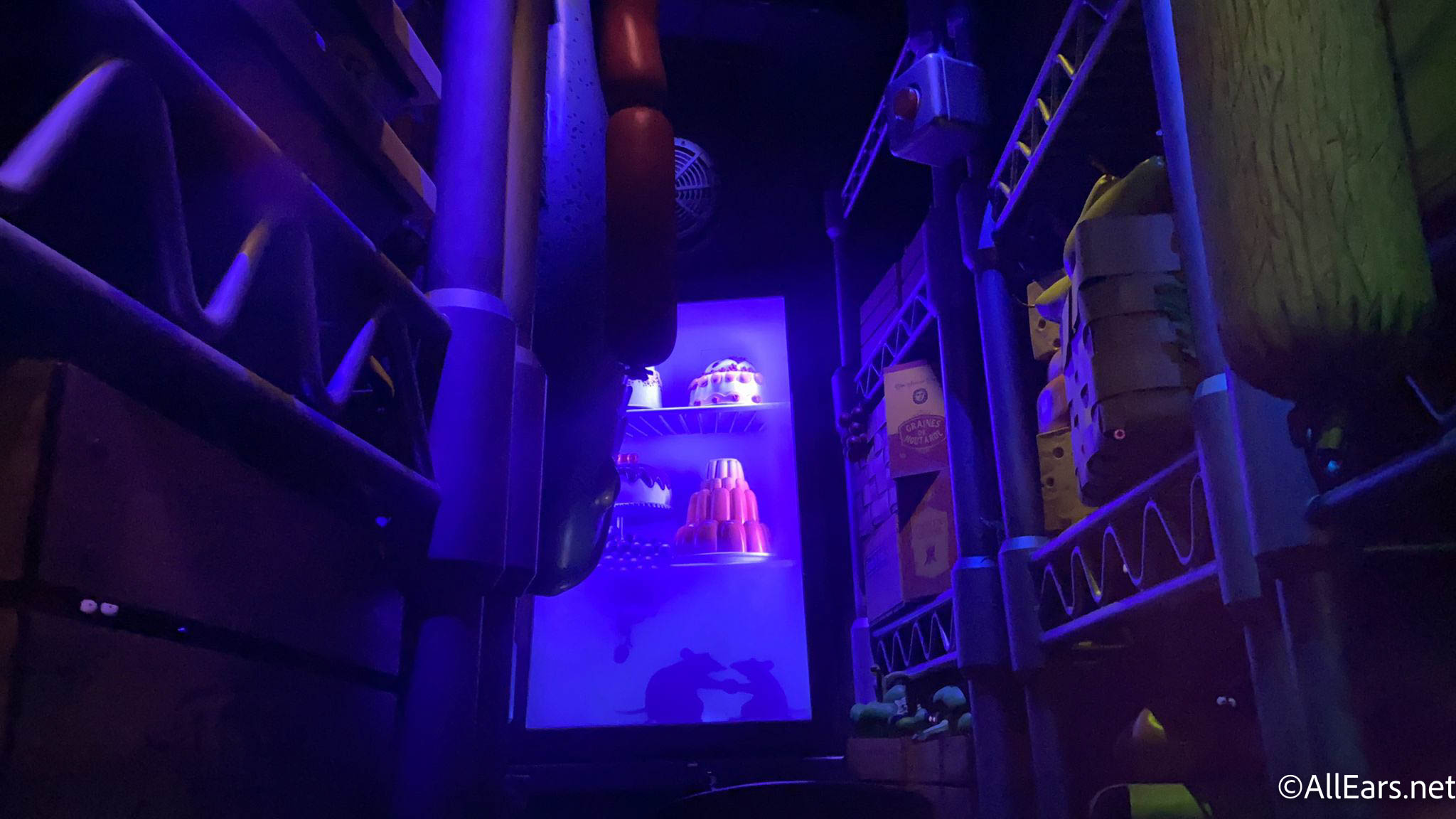 …and celebrated the start of Remy's new restaurant!
As we continue to make our way through the France Pavilion, we'll be sure to update you on all the attraction and restaurant news coming soon! Stay tuned with All Ears for the latest 50th anniversary entertainment and news!
Will you be heading to Disney World to ride Remy's Ratatouille Adventure soon? Let us know in the comments below!