It's no secret that Epcot's France pavilion is in a period of growth. With Remy's Ratatouille Adventure and La Creperie de Paris set to open in 2020 and a new film set to arrive next month, France is primed to be everyone's favorite pavilion tout suite!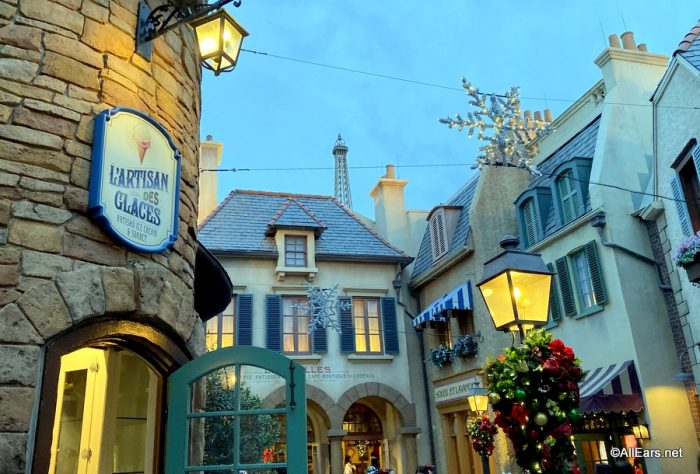 And today at a media preview, we were among the first to see the Beauty & the Beast Sing-Along! We're about to share a ton of spoilers, so if you prefer not to know all about the new stuff (it's delicious — ask the dishes... wait, that's not right… .), click here to read about how the division of Epcot into four neighborhoods will unite the Park more than ever instead. 😉
All right, spoiler fans: here's the 411 on Beauty & the Beast Sing-Along!
The film, which will alternate showings with Impressions de France, is animated and features scenes from the original film intercut with some "behind the scenes" footage. Here's what we mean.
In the Sing-Along, guests learn that LeFou, who was annoyed with Gaston, was behind all of the Beauty and the Beast's iconic moments. He's the one who sent Maurice to the castle to bring them together. He cooked the delicious meal for the Be Our Guest number. He released the birds during Something There. He's even the seamstress behind Belle's iconic yellow ball gown!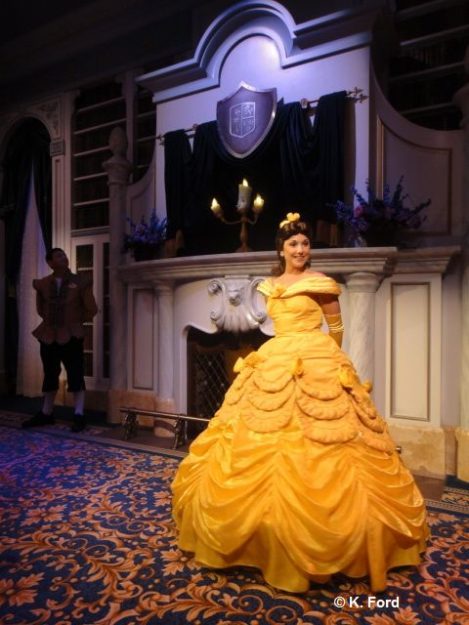 So the new scenes of LeFou making all of that happen are added to original scenes. And the whole thing is narrated by none other than Mrs. Potts — Angela Lansbury, reprising her role as the famous teapot!
Original animators and voice actors came together to create the Sing-Along (which, in case you need the lyrics, will have the words on the screen for you!), which looks to be a pure delight for Beauty & the Beast fans.
Beauty & the Beast Sing-Along will debut for Epcot guests in January! Will you be among those who tell the tale as old as time? Let us know in the comments!
Want More AllEars? You know you Do! Follow us on social media!
 Disclosure: We were invited by Walt Disney World to attend a media preview for the Beauty & the Beast Sing-Along.  This did not affect our reporting of the event — our opinions are our own.