Epcot's transformation is well underway, and one of the more understated — but highly useful — changes is the addition of a restroom near Refreshment Port.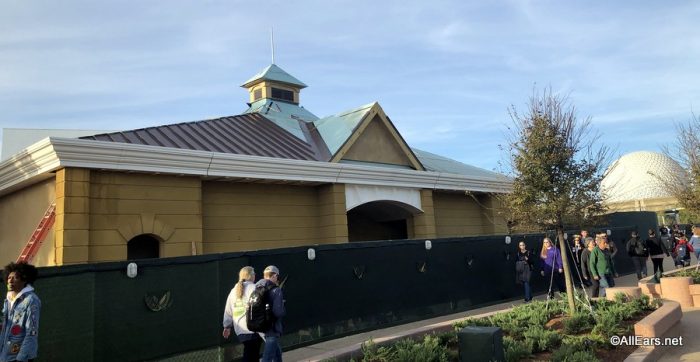 This construction has been underway for some time, and the area remains closed off as work continues. For a little perspective on where this is located, a map. The structure is essentially in that green space above Refreshment Port and between the Imagination pavilion's auxiliary building and the pathway.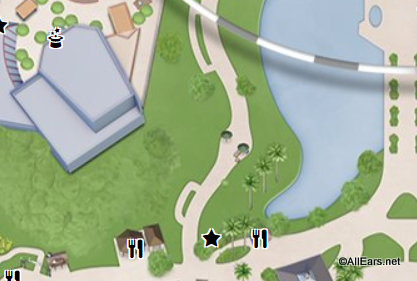 Space to the left of the restrooms is also a work in progress. No official word on what might be coming to that area or if it's simply closed off as part of the work on the restrooms.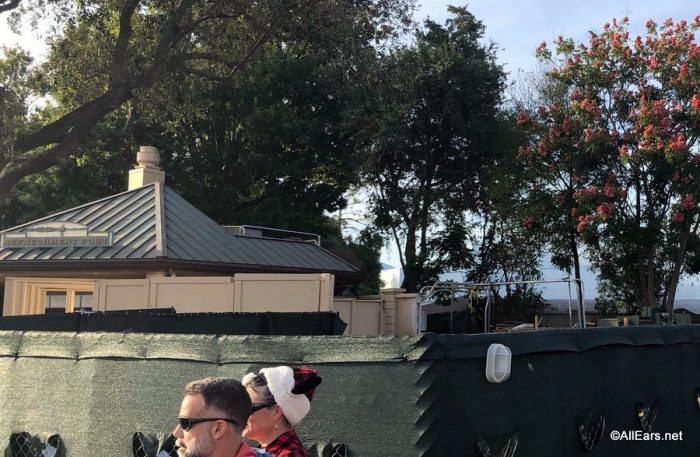 We'll bring you updates and information as it unfolds — and we all know it will be unfolding at Epcot for many months.
Curious about how Epcot's transformation will make the Park more unified? Click here to read our take.
Planning a trip to Epcot during the reimaging of the Park? Let us know what you think about it all in the comments!