Walt Disney World is revealing all kinds of fun surprises tonight at a media preview! We already shared details about the tale as old as time — the Beauty & the Beast Sing-Along — which you can read all about here. And now it's time to talk ride vehicles!
After months of speculation and previews, Disney has shared a first look at vehicles for both Epcot's Remy's Ratatouille Adventure and Magic Kingdom's Tron Lightcycle Run!
Remy's Ratatouille Adventure Ride Vehicle
First up: the cutest rodent-inspired ride vehicle we've ever seen.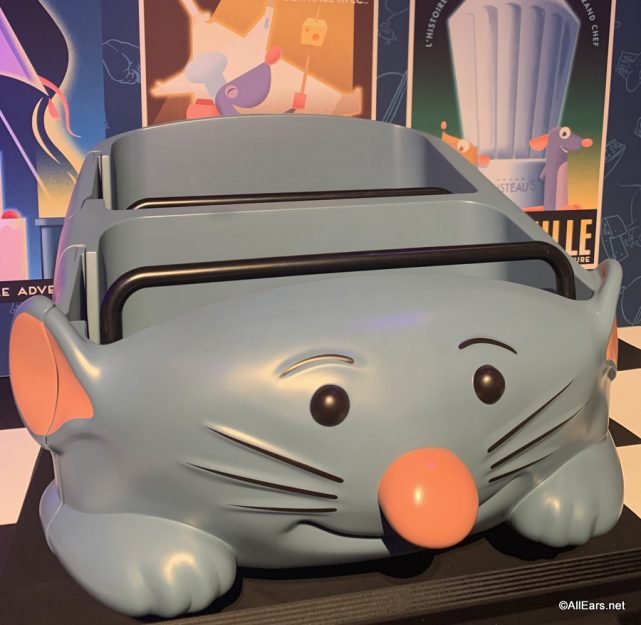 The design of Remy's ride vehicle has a toy-like appearance, with a bulbous pink nose, soft whiskers, and a slight smile.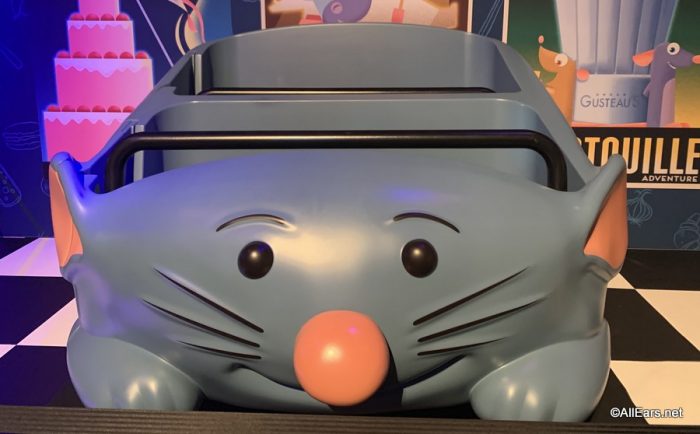 The ride features two rows for riders and thick black lap bars. Remy's ride vehicles are expected to be trackless, and come 2020, we'll be able to race through the kitchen as we're shrunk to the size of a rat!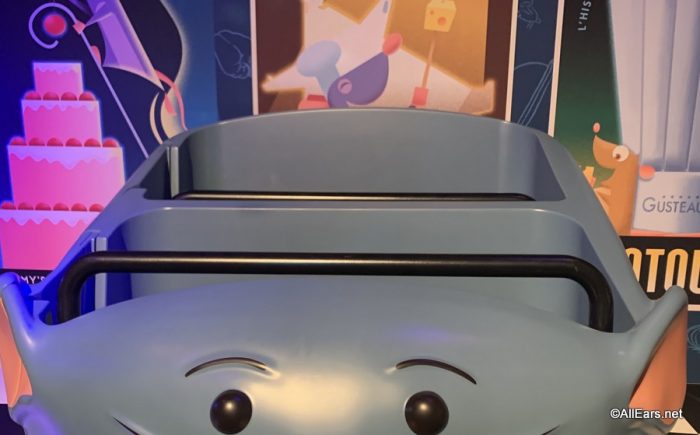 Tron Lightcycle Run Ride Vehicle
Tron Lightcycle Run has a truly innovative design. It's been used at the ride's counterpart at Shanghai Disneyland, and it requires riders to lay forward while they're blasted along the track.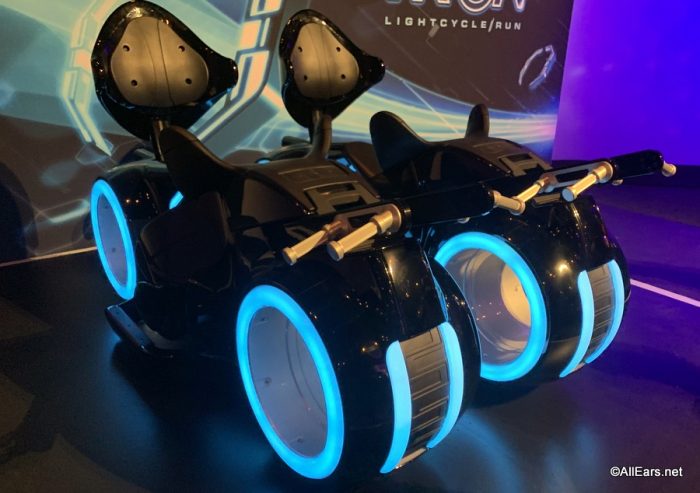 Silver handles at the front of the vehicles appear to offer two different grip options.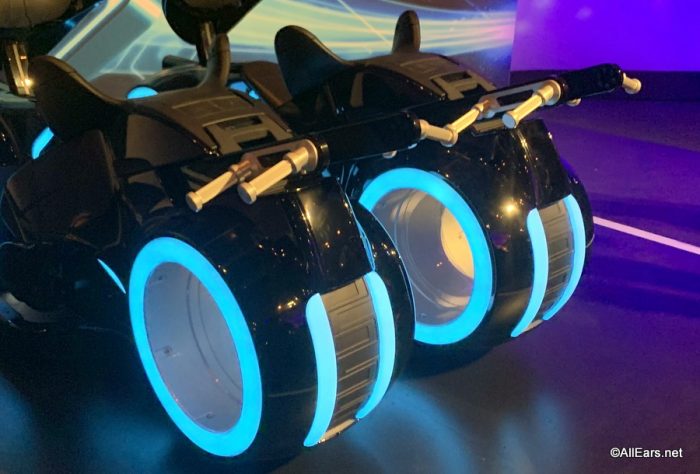 And the large, black hinged piece will lower to hold riders in place.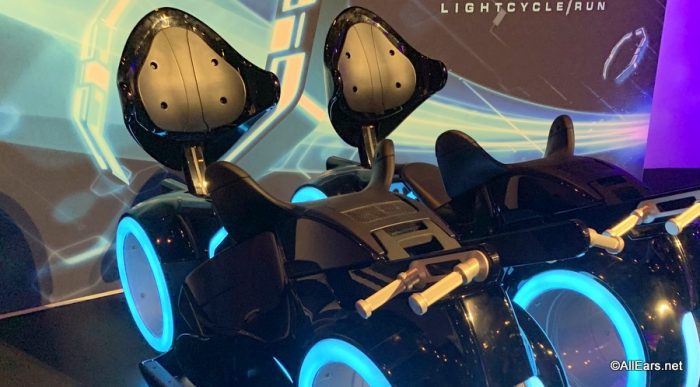 Tron Lightcycle Run is expected to open in time for Walt Disney World's 50th anniversary in 2021.
The media event continues tonight and tomorrow, and we'll be bringing you all the sneak peeks, reviews, and reveals! Follow along at the social media linked below!
Want More AllEars? You know you Do! Follow us on social media!
Disclosure: We were invited by Walt Disney World to attend a media preview that included this look at future ride vehicles. This did not affect our reporting of the event — our opinions are our own.