Soarin' Around the World The Land Epcot
Soarin' Around the World Highlights:
Take an aerial adventure around the world!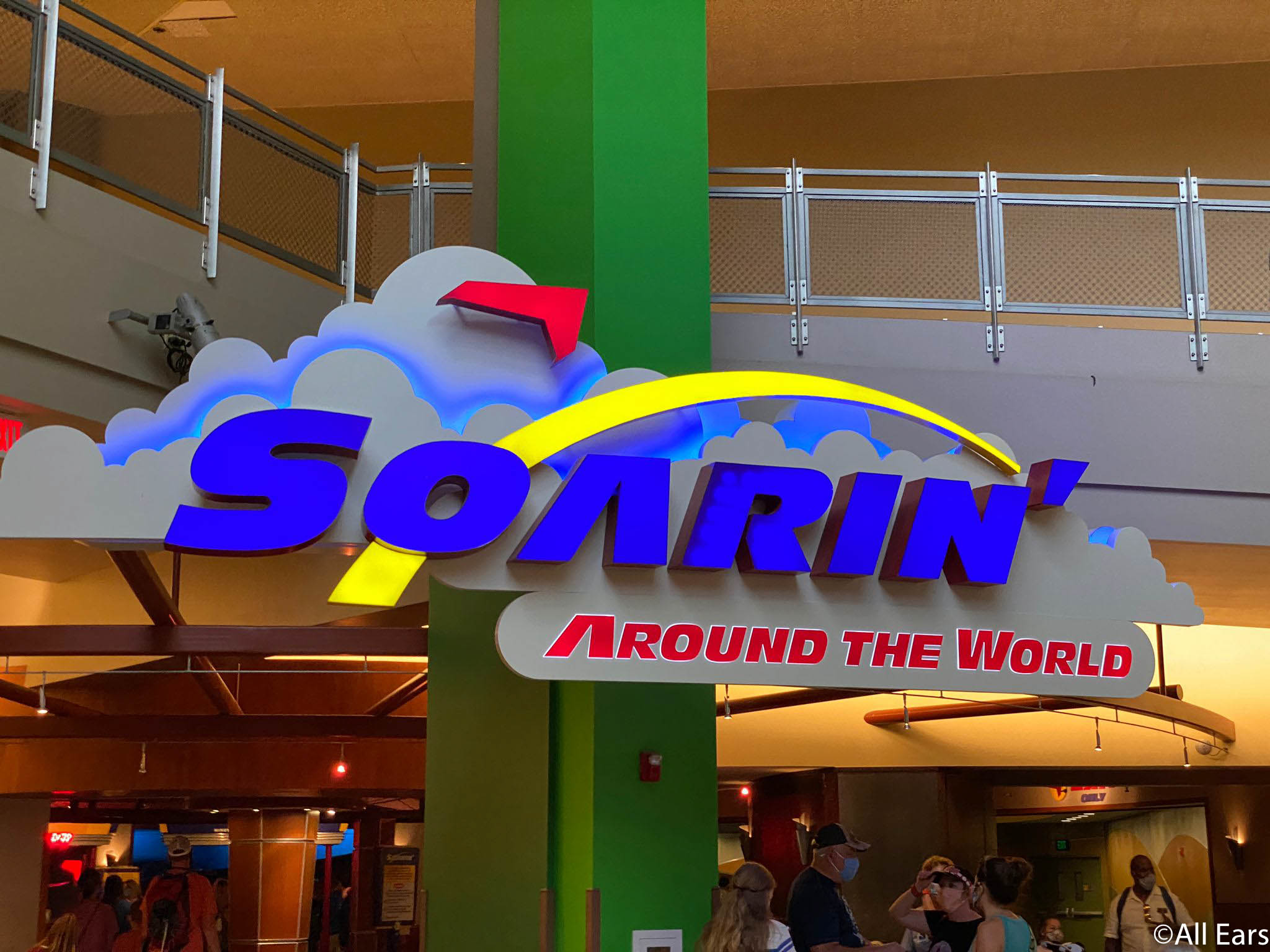 INTRODUCTION
Soarin' Around the World opened June 17, 2016 with brand new projections, technology and a new movie. In addition, a third theater has been added in hopes of reducing stand-by wait times. Soarin' is located on the first floor of the Land Pavilion.
ATTRACTION
Imagine a wind-through-your-hair flight above The Great Wall of China, a bird's-eye view of the Sydney Harbor in Australia, gliding around the Matterhorn in Switzerland. These are among more than a dozen breathtaking ways you'll be able to experience the wonders of the world when Soarin' Around the World makes its groundbreaking debut across the globe this summer. At Walt Disney World board your flight and find an exhilarating aerial adventure that immerses you in a multi-sensory experience, complete with stunning sights, spectacular sounds and even subtle scents.
Boarding Your Flight: There are three lines for the three rows inside the theater. Each row offers a slightly different view of the attractions. Once seated put on your seatbelt. There is a second loop for your seatbelt to go through for children or those who want additional support. There is a small cargo area under your seat for backpacks, hats, etc. If yours does not fit see a Cast Member.
TOURING TIPS
Lightning Lanes access for Soarin' Around the World is available with the purchase of Genie+. Wait times for this attraction tend to be very long, but the good news is the entire queue is located indoors!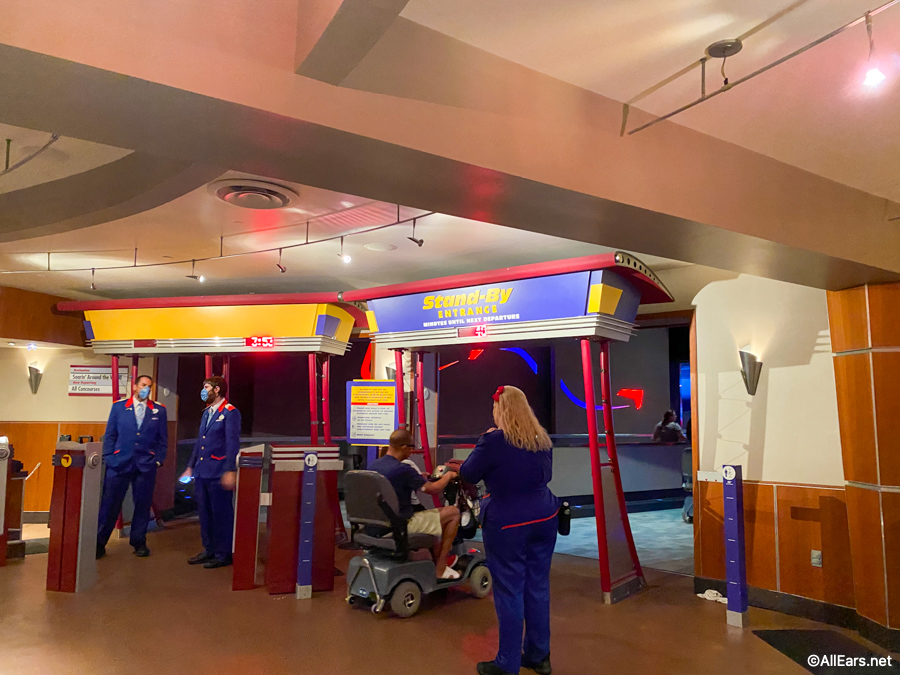 The Soarin' experience lasts about 10 minutes including the pre-show, but the queue is very long and can take 20 to 25 minutes even with a FastPass+.
You must be at least 40 inches (102 cm) tall to ride.
Accessibility: Must transfer from Wheelchair/ECV. Video captioning available. Due to the nature of the experience, service animals are not permitted on this attraction.
Warnings: Folks with motion issues should use caution. Although it is a gentle ride, you will be lifted off the ground and there is movement of the seating. In addition, you are right in front of a huge IMAX movie screen.
Those who have a fear of heights or are prone to motion sickness may want to skip this attraction.
AT LARGE NOTES — Rob G says: "I'm 6'2" 400lbs, with a 58 inch waist. I just returned from a week at WDW where among other rides I was able to ride 'Soarin' at Epcot. If you dont know, the ride is a long bench-type seat with armrests dividing up the individual seats with lap belts to hold you in place. I fit pretty snug in between the surrounding armrests and in the event my seatbelt would not have gone around me I'm positive I would've been held in place by my hips and legs. The seatbelt was more then long enough to go around me and the only real problem I had was finding the connector which was at the moment beneath my right side and I could not find the slot and had to ask my mother-in-law to connect it for me. Other then that, I had no problem on the ride and really enjoyed it. For other AT LARGE reports visit: http://allears.net/tp/rdszep.htm
ASTHMA – There are a few subtle scents used throughout the flight.
KIDS AND CHARACTERS
Child Swap: Yes
There are no characters associated with this attraction.
Epcot Characters At A Glance
Character Meet and Greet FAQ!
SHOPPING
There is some merchandise sold at little shop near the entrance to Soarin', but for more shopping options you'll need to go out of the pavilion.
INTERESTING FACTS
Hidden Mickey Alert: Watch for a hidden Mickey during the fireworks scene at the end of the film.
The pre-show, which stars actor Patrick Warburton, is from the original version of this attraction, Soarin' Over California.
Imagineer Jason Grandt Gives a Preview April 2016

At the D23 Expo, August 2015, it was officially announced that in 2016 Soarin' Around the World would replace the current film. Along with a new film was to be upgraded digital technology. Here is the announcement and a sneak peek at the new film.
If you have comments or tips to share with others about touring Epcot, please email us . Thank you.