EPCOT has been a hot spot for construction as Remy's Ratatouille Adventure wraps things up before its big debut and progress on Harmonious continues to move forward.
The entrance to the park even got a makeover recently with the pylons and fountain out front that welcome guests to EPCOT. As the redesigned entryway continues to make changes, an old feature has returned in a new way!
When the EPCOT Transformation first went underway, the Leave A Legacy monoliths were taken down. Guests previously were able to buy a spot on them to have their photo etched into the panels. It made us feel like we would be a part of Disney World forever, which is why we're SO thrilled to see a new version of the Leave A Legacy display back again!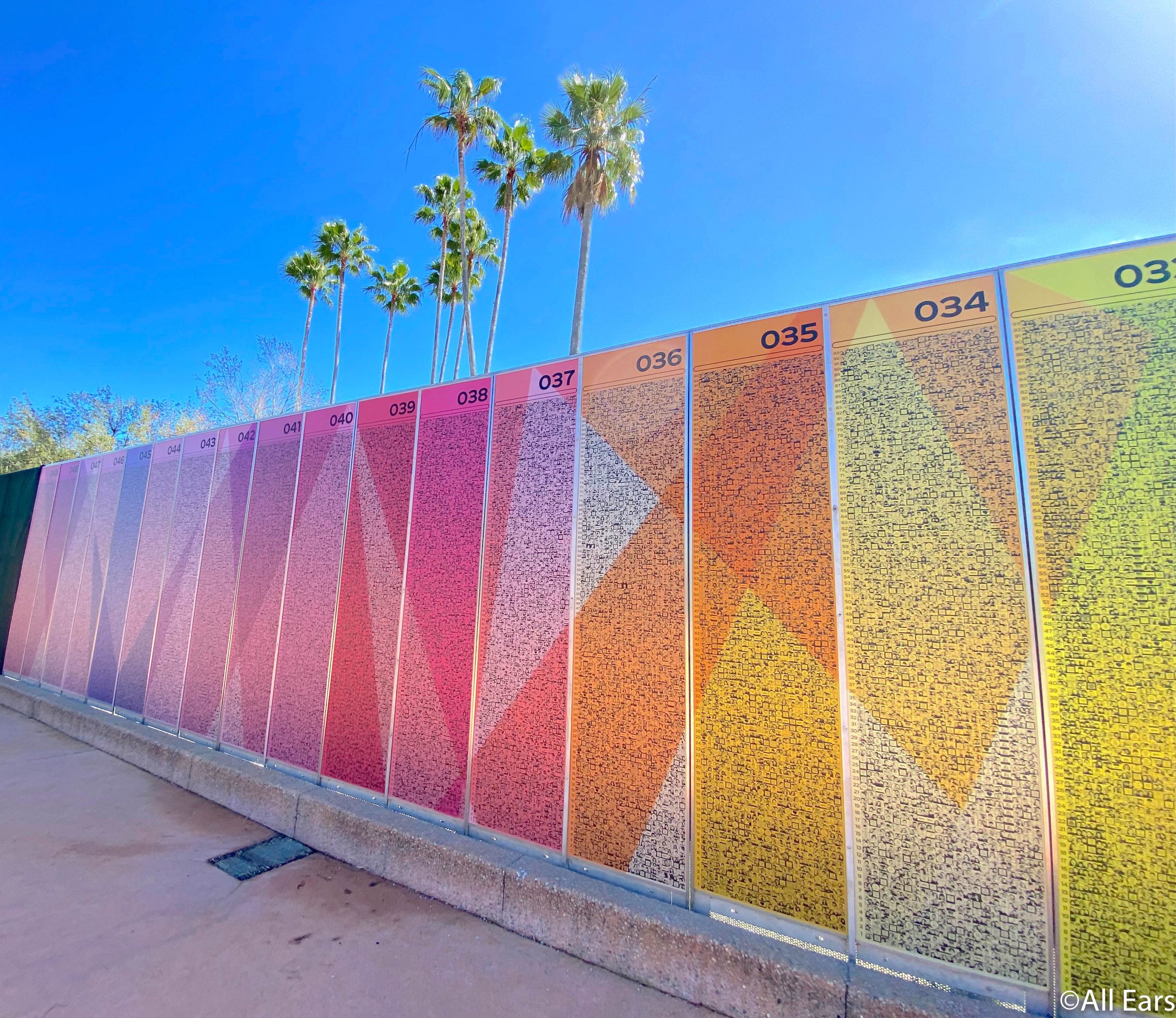 The photos from the existing monoliths are now being displayed on colorful, new panels to match the new color scheme that EPCOT will be incorporating into the park. As you enter the park, you can find the Leave A Legacy display in the area before you scan your MagicBands or tickets.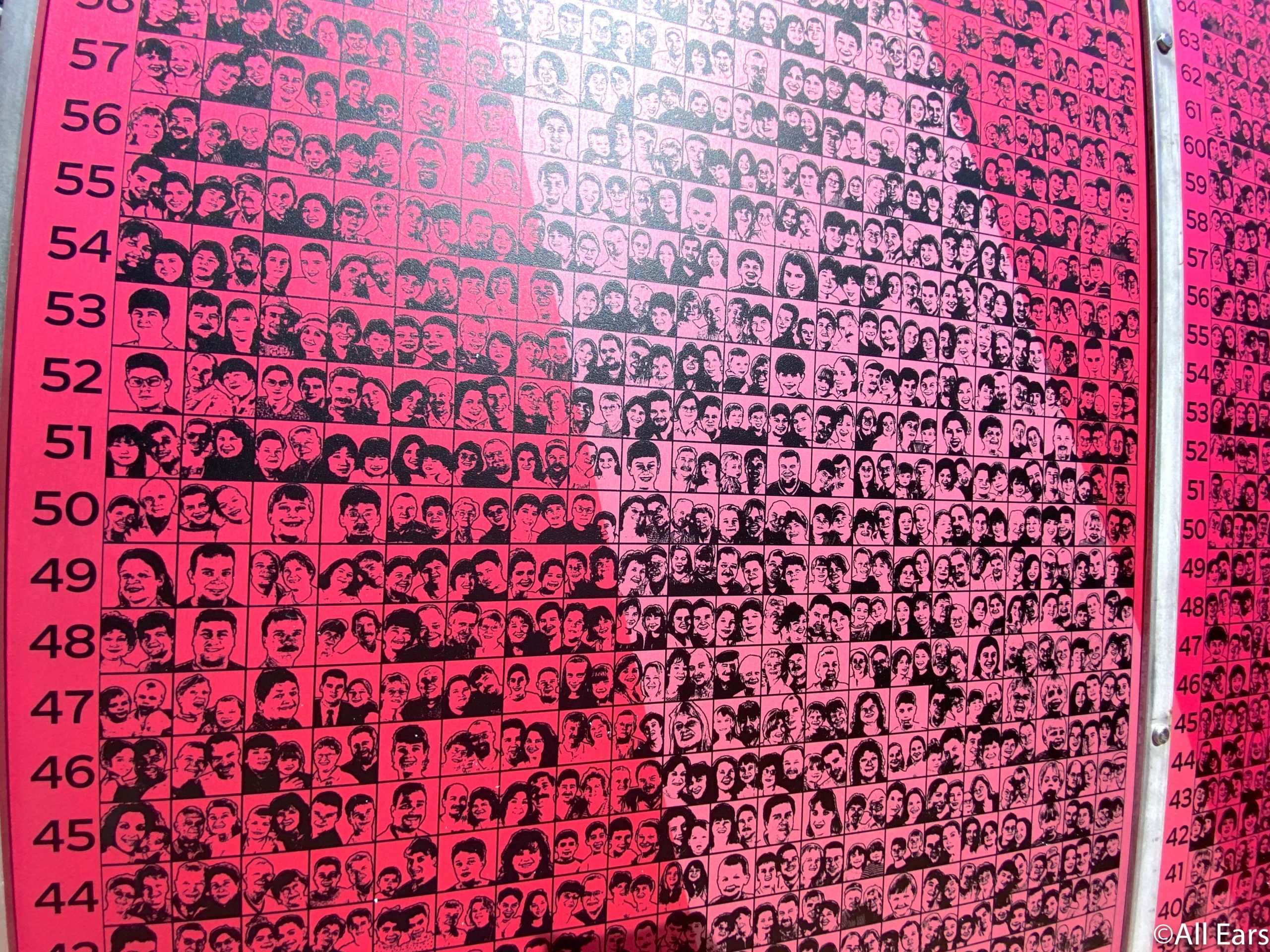 Right now, there is only one section of the Leave A Legacy display available to view, but Imagineer Zach Riddley has stated that the rest of it will most likely be installed sometime this week.
Once the Leave A Legacy display has been finished, you can find your photo by using the numbers at the top of the panels. Guests can use their phones or smart devices to scan a QR code that will open a tile finder search feature. Then, they will be given the coordinates to the location of their photo! Cast Members are always nearby, too, if you need help finding your tile.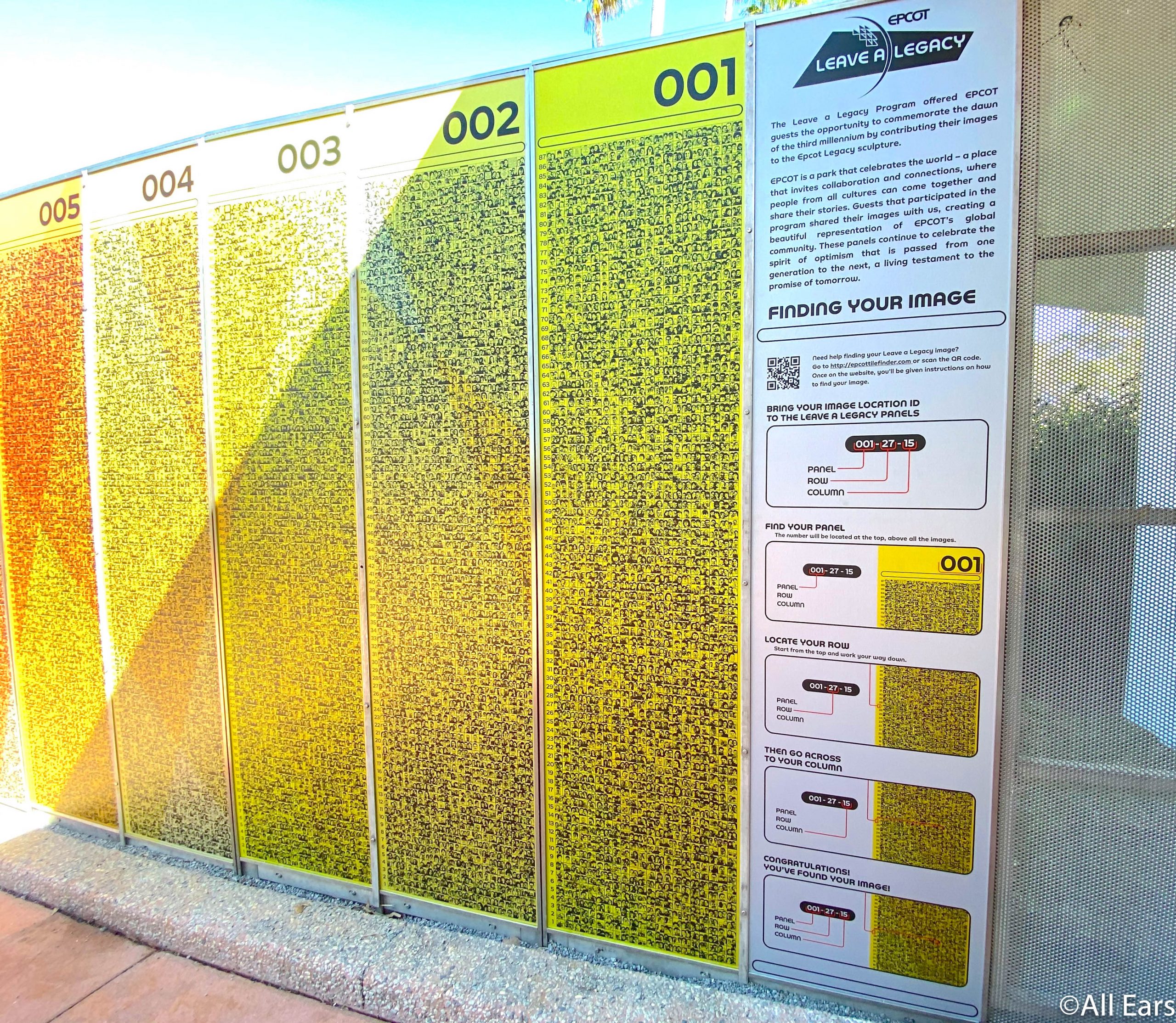 We're thrilled to see a part of old EPCOT make its way into the new version of the park. As we make our way around the EPCOT Transformation, we'll be sure to update you on all the projects in store for guests!
Do you own a tile on the Leave A Legacy display? Let us know in the comments below!