Journey into Imagination- Imagination Pavilion- Epcot
Journey Into Imagination… with Figment Highlights:
Iconic EPCOT attraction featuring the beloved Figment
Great for the young kids!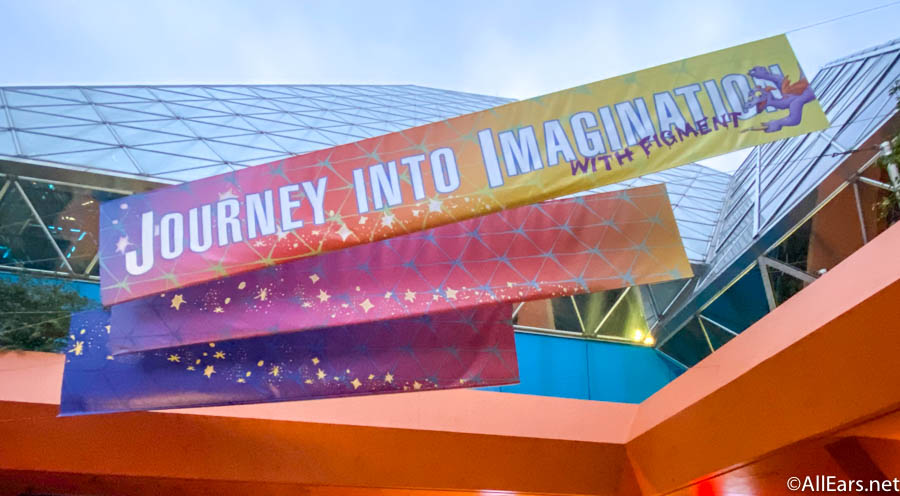 INTRODUCTION
Journey into Imagination…with Figment is a family attraction that features the EPCOT original character Figment, a purple dragon. The ride takes you on a tour of the Imagination Institute with Dr. Nigel Channing and Figment, as you explore the 5 senses.
The attraction is located in Future World in the Imagination Pavillion.
ATTRACTION
Queue: The queue takes you through the Imagination Institute Open House where you'll see posters of Inventors of the Year (such as Wayne Szalinski from "Honey I Shrunk the Kids") as well as signs, comical doorways, and inventions.
Ride: You'll then board your red vehicle and you're off on a tour of the Imagination Institute! Guests will meet Dr. Nigel Channing (Eric Idle) who explains he's taking you on a tour — but of course he's interupted by Figment who wants to join!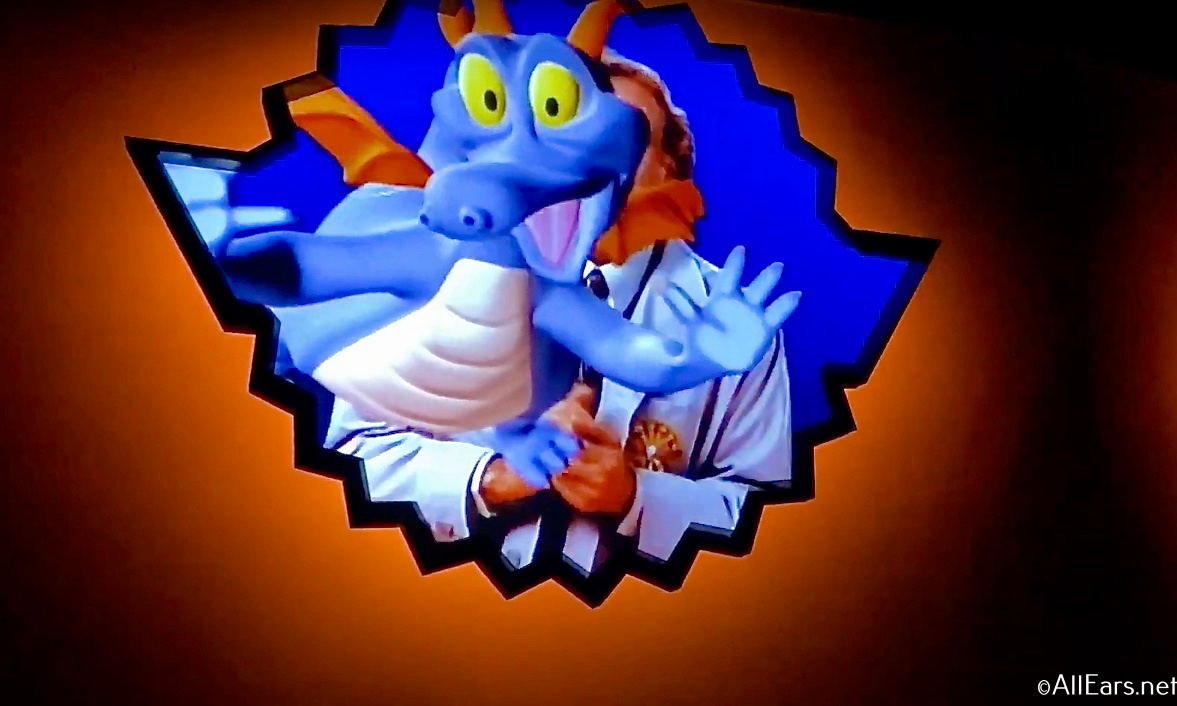 The tour of the Imagination institute features the five senses — as told by Figment. You'll "test" your eyes, ears, and nose (with skunk!) with the purple dragon and Dr. Channing.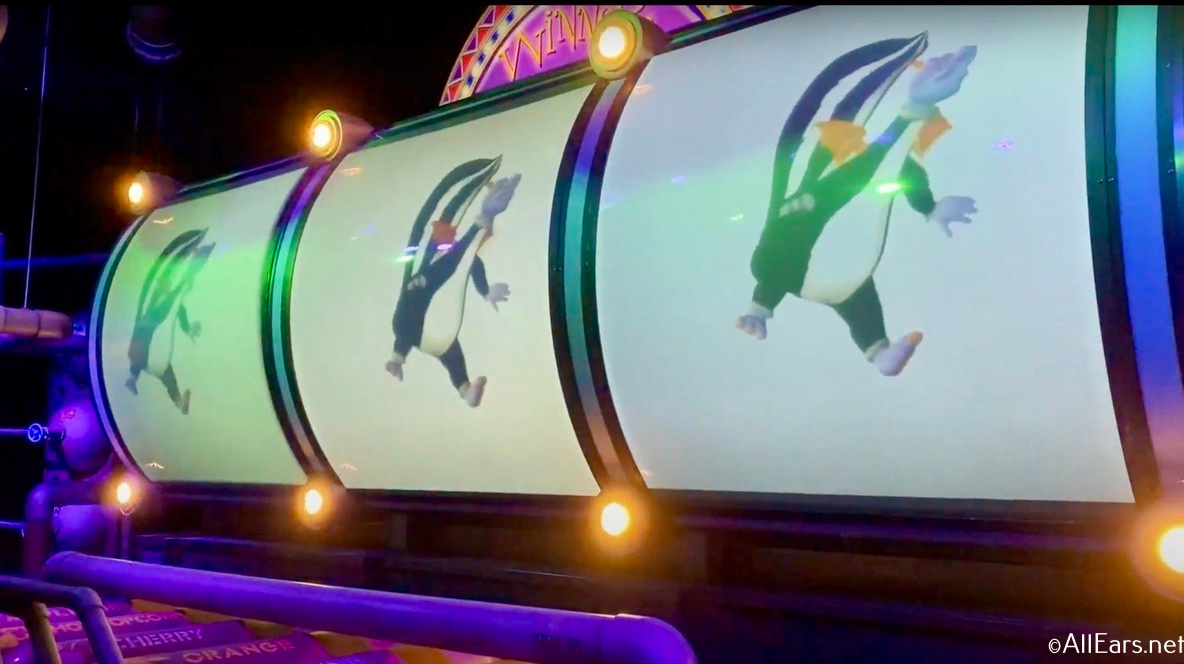 Eventually, you'll make your way to Figment's open house — which is upside down!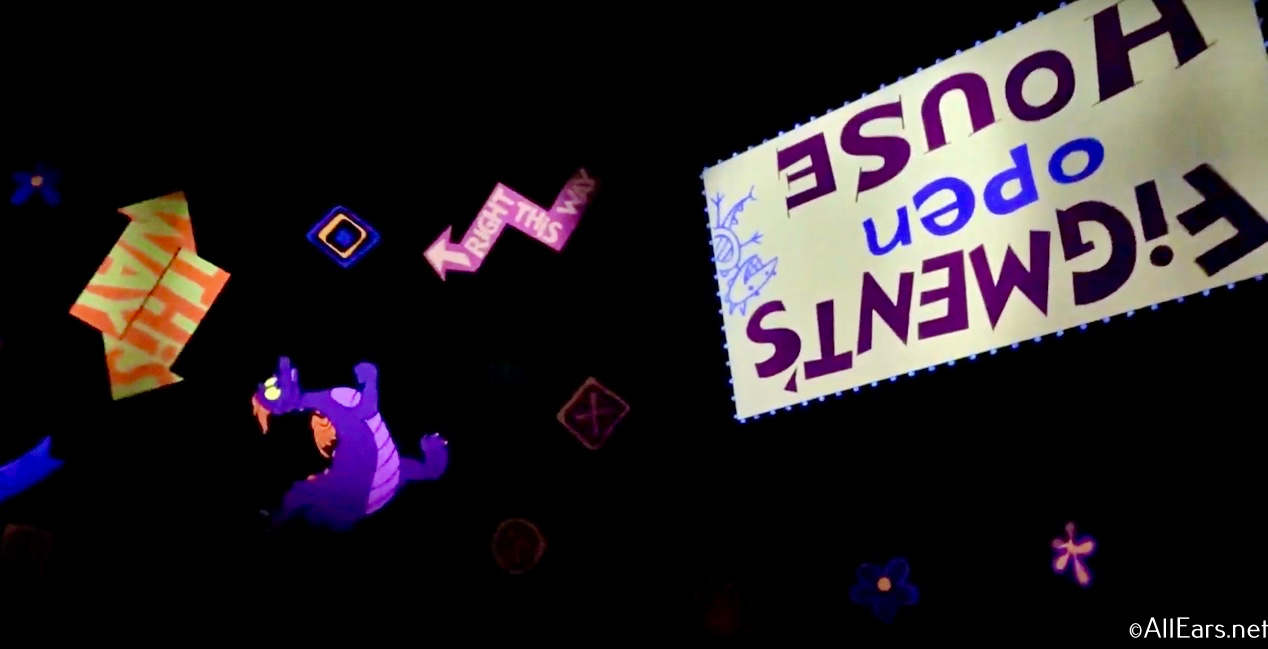 The attraction ends with a big BOOM and a final rendition of the ride's song "One Little Spark."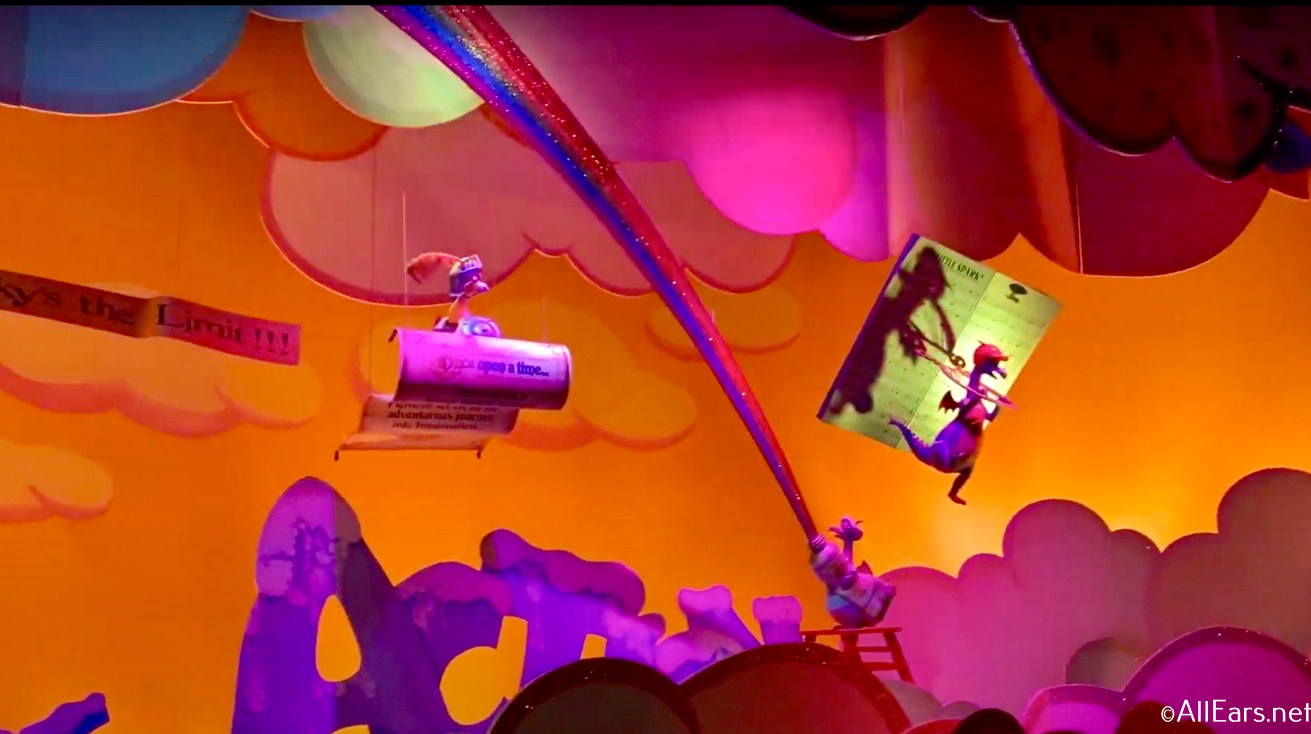 RIDE LOGISTICS
Lightning Lane access for Journey into Imagination … with Figment is available with the purchse of Genie+. However, standby lines for this attraction do not normally reach waits of over 20 minutes outside of peak times.
Each ride vehicle has two rows, and each row can sit two to three guests, depending on size.
The final BOOM at the end features a wind gust and may blow off headwear — mak sure to remove your hats, glasses, and Ears before riding.
The loud BOOM might also startle young kids for a moment. However the attraction is aimed for kids, and most enjoy it.
There is no height or age restriction for guests to experience Journey into Imagination.
KIDS AND CHARACTERS
As you exit into the Imagination Institute, you will see meet and greet locations for Joy from Inside Out and Ralph and Vanellope from Wreck-it Ralph.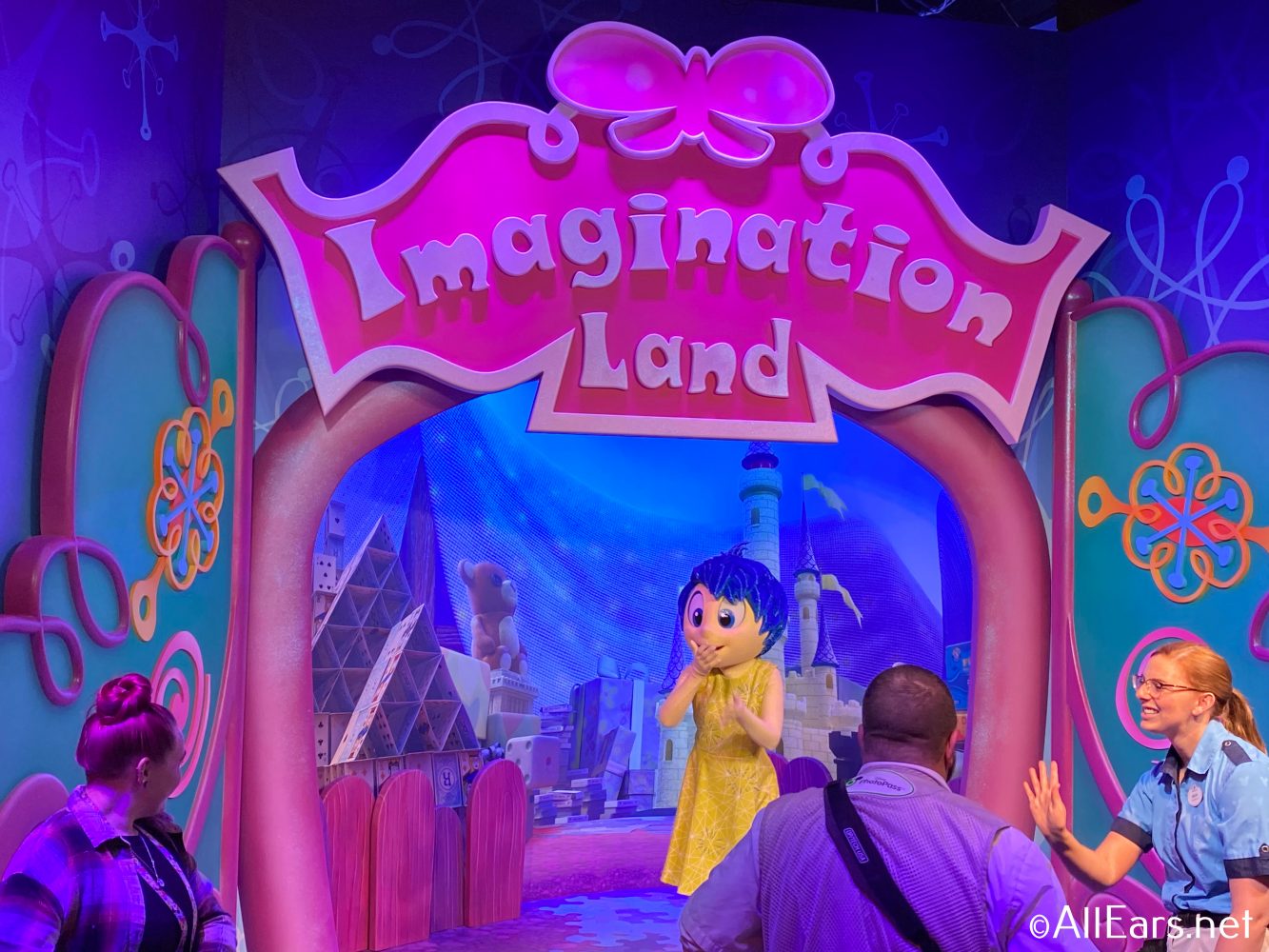 SHOPPING
There is a merchandise store located at the exit of the Imagination Institute that features lots of Figment merchandise including clothes, accessories, and housewares.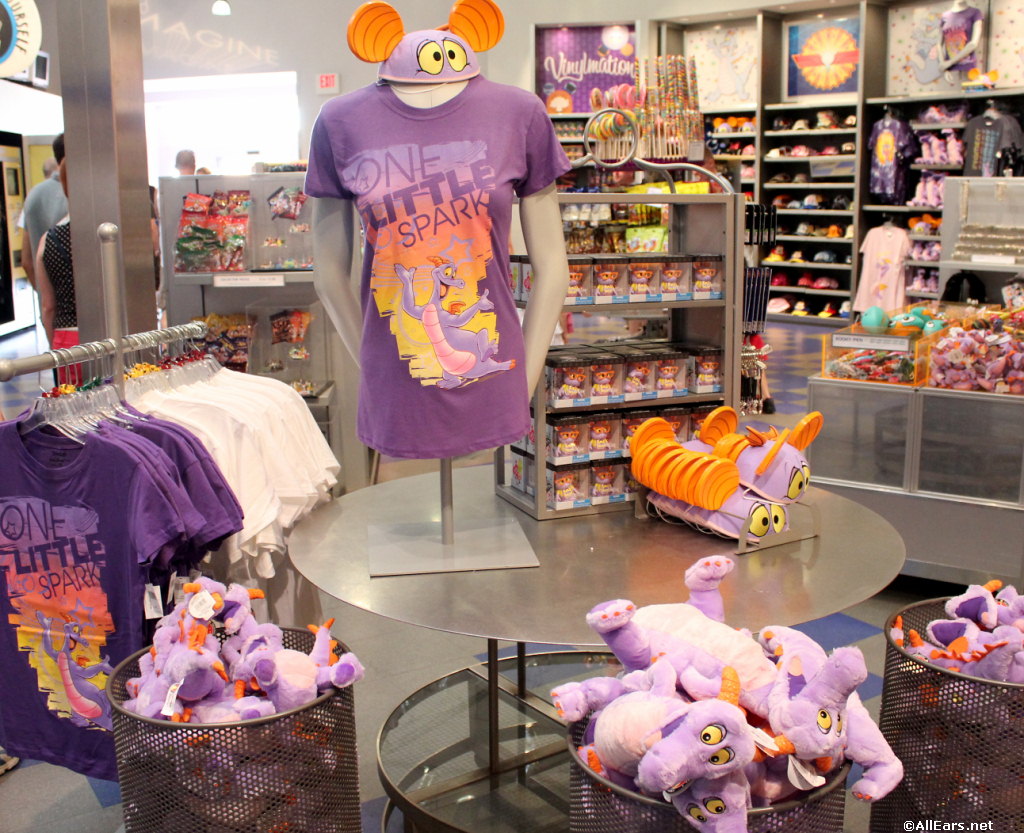 INTERESTING FACTS
Figment was introduced in 1983, six months after the Imagination Pavilion opened with EPCOT.
The original verison of the ride featured DreamFinder and the iconic rainbow corridor.
The second version, Journey into YOUR Imagination, barely featured Figment much to fans shegrin. It was closed in just two years to be rennovated to the current version.
An office door on the attraction says "Dean Finder" on it as a nod to the DreamFinder.