Imagination Pavilion – Epcot
The Imagination Pavilion has been a part of Epcot since it opened. The central theme is all about using or stretching your imagination. It begins on the outside of the building with the upside down waterfall and jumping water pods! Let's go see what the Imagination Institute is up to!
ATTRACTIONS
There are three components in the Imagination Pavilion: Journey Into Imagination… with Figment, the Magic Eye Theatre and the ImageWorks.
Journey into Imagination… with Figment
A whimsical look at how our senses play a part in our imagination with Dr. Nigel Channing (Monty Python's Eric Idle) and a cute purple dragon named Figment as our guides! This slow moving family ride has gone through several ideations, and Figment is a beloved character by EPCOT fans.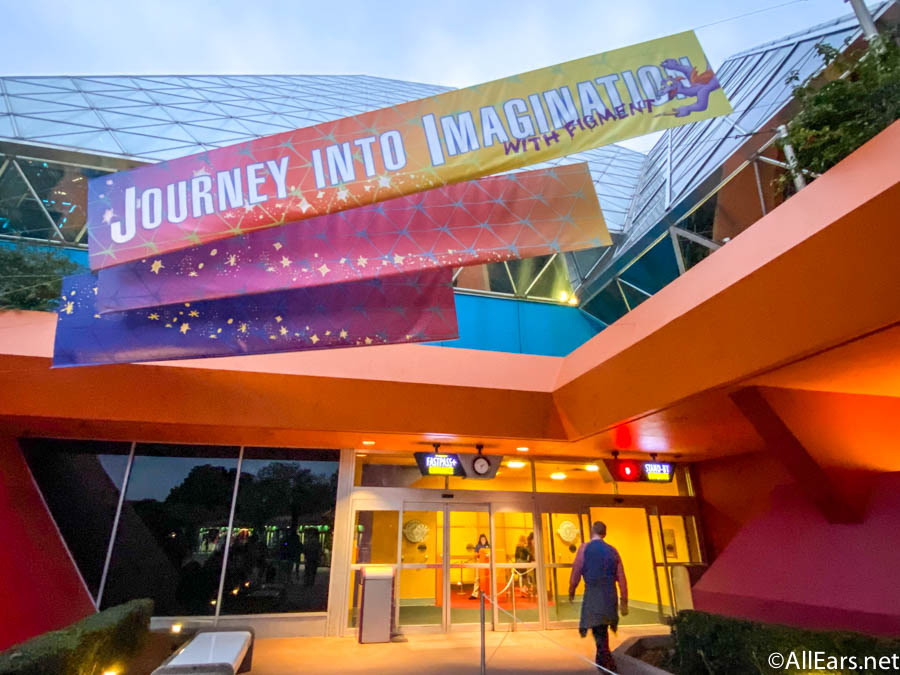 Find all the details about Journey into Imagination…with Figment here!
Magic Eye Theatre
The Disney*Pixar Short Film Festival shows three great shorts (currently playing: Get a Horse, Piper, and Feast) from Disney and Pixar in 3D/4D. As you go through the turnstiles, pick up your glasses and enter the pre-show area. It is 15 minutes of standing and while informative, is not very entertaining for kids.
In the lobby area of the theater, you'll find a meet and greet with Mickey Mouse!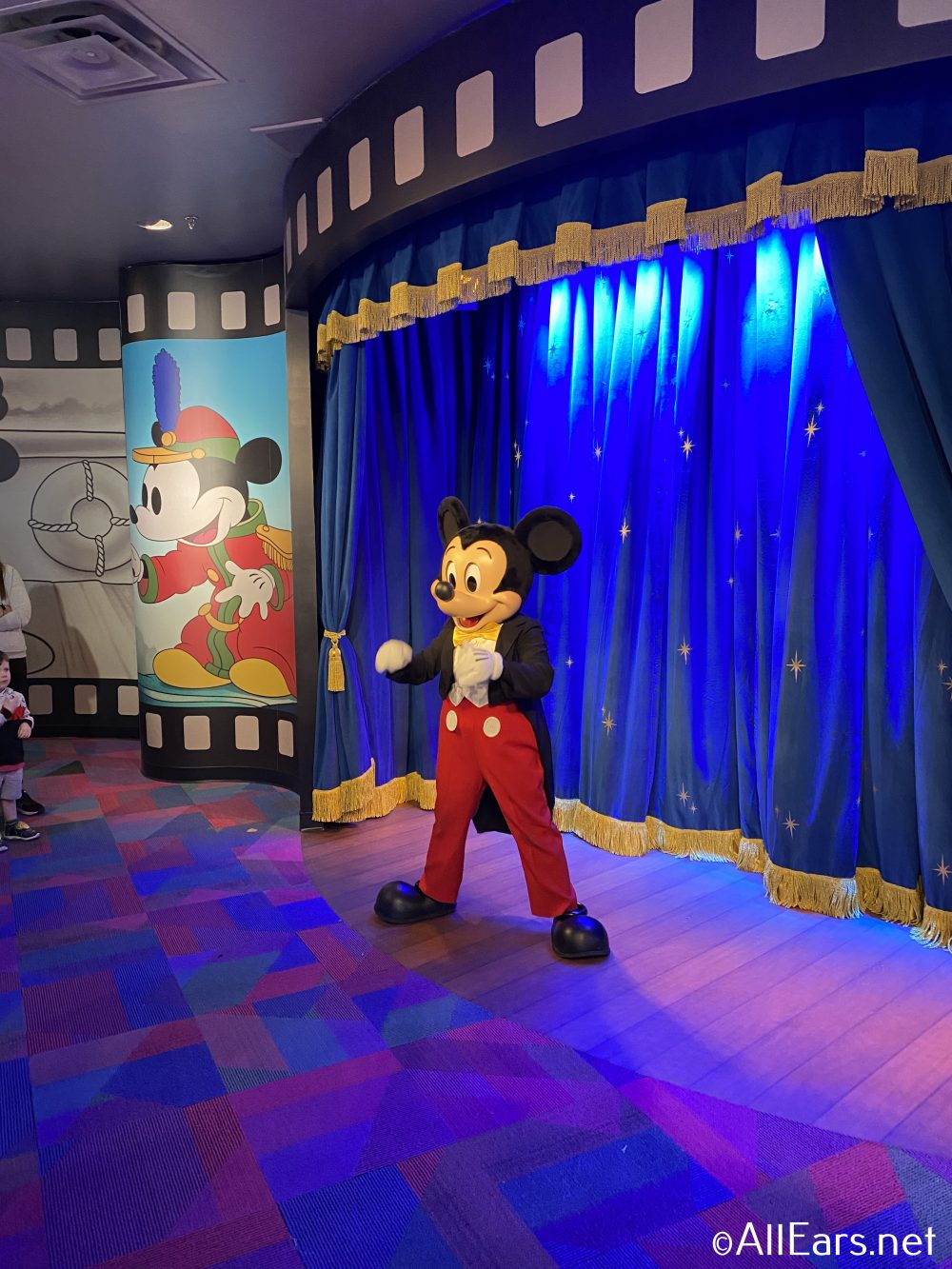 Also, don't miss the jumping fountains outside the theater!
ImageWorks
ImageWorks has fun hands-on experiments. You can conduct an orchestra, step on stones that create sounds and play with a special mirror that distorts your body. Lots of children enjoy this interactive section. For a price, you can have some "green screen" fun and put yourself into a special Disney photo, like the Castle.
You can also find meet and greets with Joy from Inside Out, as well as Ralph and Vanellope from Wreck-it Ralph in this area.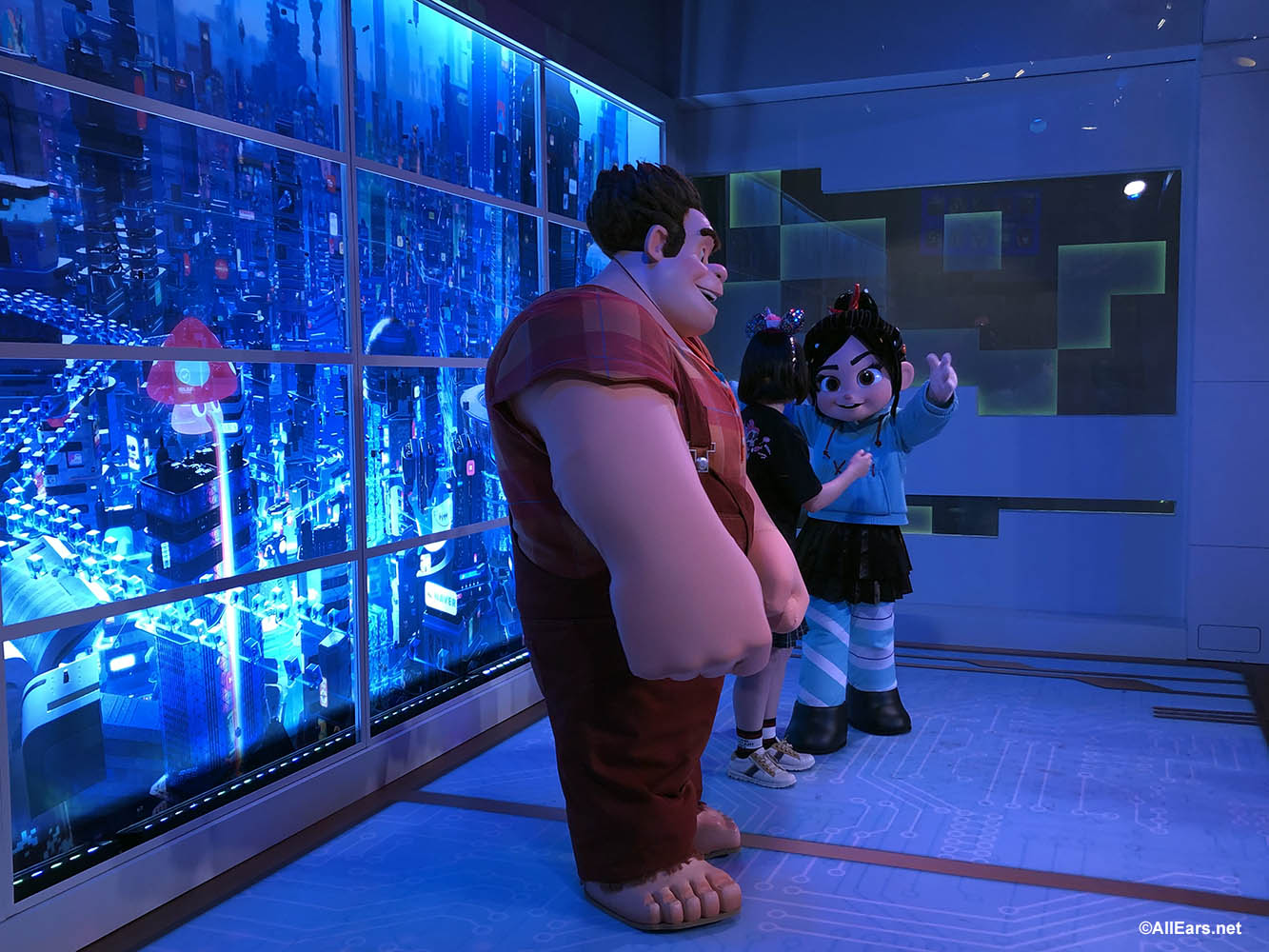 SHOPPING
The Gift Shop immediately following the ImageWorks  features lots of Figment merchandise. Occasionally you can find something with Dreamfinder on it as well.
There are a number of Instant Photo booths where, for a price, you can make your own Epcot Passport, Photo-ID Badge for the Imagination Institute, or picture postcards to send to friends and family!
INTERESTING FACTS
The Journey to Imagination Pavilion that opened with Epcot Center provided a "child's-eye view of imagination".
A spectacular 3-D journey in the Magic Eye Theater and the creative Image Works (on an upper floor) area were part of the original pavilion. Honey I Shrunk the Audience replaced Captain EO starring Michael Jackson.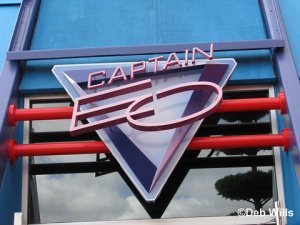 When the Journey to Imagination attraction first opened, Figment and Dreamfinder took you on a wondrous journey through your imagination. The original was "updated" in 1999 much to the displeasure of many fans. Dreamfinder was completely gone and Figment only had a short cameo appearance. It was rehabbed once again and reopened June 1, 2002 (the version you now experience).
The current voice of Figment is provided by Dave Goelz, better known to Muppet fans as the Great Gonzo.
At one time, there was a VIP lounge for Kodak employees to visit, but that has been gone for years now. This lounge is used now for Disney Vacation Club members.
The original pre-show for Honey I Shrunk the Audience was called "True Colors" and included a great photo show.
The Figment meet and greet ended in 2008.