Not every person you see in Disney World is as delightful as a princess or as magical as a fairy godmother.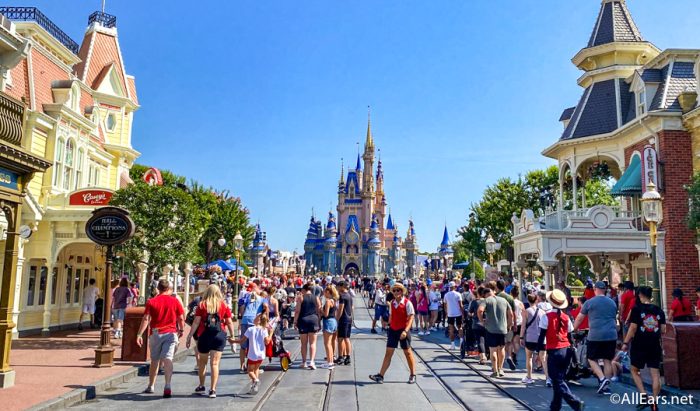 With thousands of guests each day, there are bound to be some "bad apples" in the bunch, and unfortunately, those few sometimes ruin Disney World for the rest of us. How do they do that? Well, we've put together a list!
People Who Force Their Children on Rides
First up, we've got the people who force their children to do rides against their will. Listen, we know you're probably very excited that little Timmy is FINALLY tall enough to ride Tower of Terror, but if he gets scared and wants to back out once you arrive, it's in the best interest of everyone if you let him do that.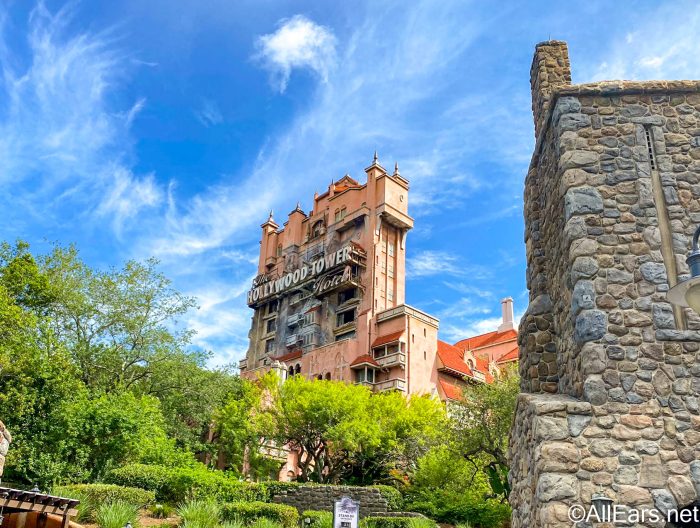 You wouldn't want to make your child miserable first of all, but it may also ruin the ride experience for the guests around you if they're having a meltdown. Plus, you run the risk of them hating the ride and not wanting to do any other potentially scary rides for the next 5-10 years. (We speak from experience on that one!)
People Who Block Other Guests' Fireworks Views
Picture this — you've been waiting in the perfect spot in front of Cinderella Castle for an hour to watch the fireworks show, and it's your first time ever seeing it live. Then, right before the show starts, a parent throws a child up on their shoulders and suddenly your entire view of the castle is blocked. Frustrating, right?!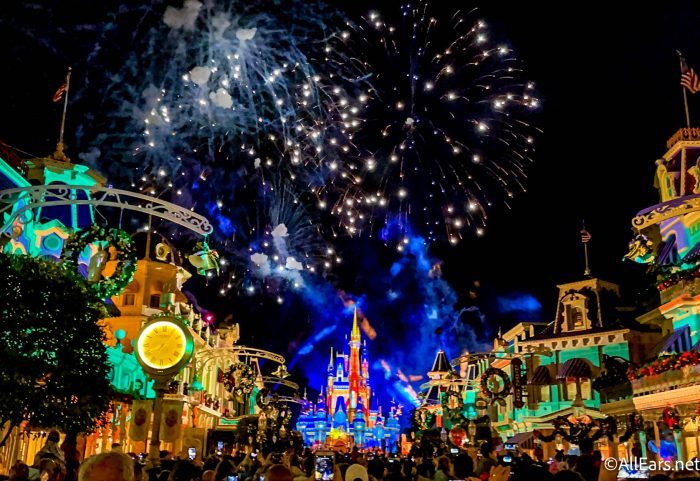 Unfortunately, this one happens pretty often! It's also a pain when guests try to record the entire show on a giant iPad that blocks the view of the people behind them. In general, try to be courteous and considerate of the people around you — keep your children and recording devices at eyesight level so that everyone can enjoy the show together!
People Who Cut the Line for Rides
We totally understand the desire to waste as little time as possible in Disney World (some people on our team are HUSTLERS in the theme parks), but it's definitely an unspoken rule that when you're hopping in line for a ride, your whole party should be together. If large groups of guests continuously cut the line to "catch up" to their parties ahead, then it makes the wait time longer for everyone.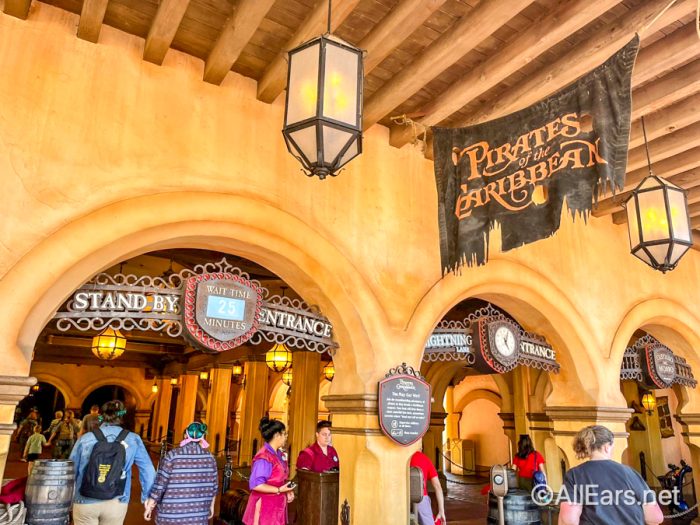 So what do you do if you need to go to the bathroom mid-line? Well, some long queues (like Flight of Passage and Rise of the Resistance) have mid-line bathrooms available. Other times, you can just ask the nearest Cast Member and they can direct you out of the line and back in later.
People Who Talk Loudly During Rides
If you're getting the chance to do a Disney ride for the first time, you definitely want to be able to understand what's going on with the dialogue and the storyline. Sometimes, this can be very challenging if other guests are talking loudly in your ride vehicle.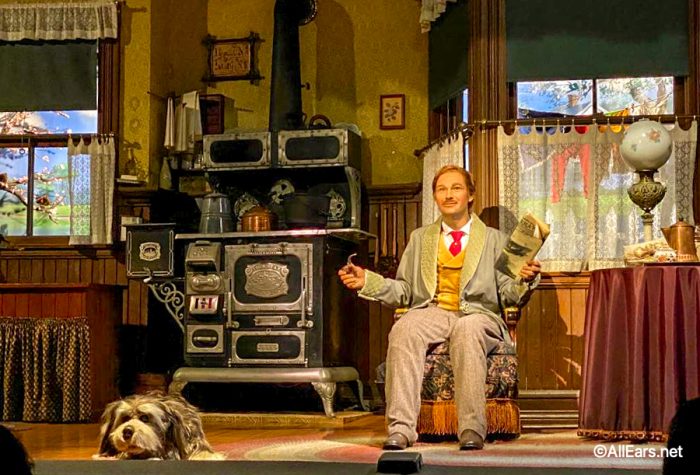 Doing a Disney World ride is like going to the movies — if you have something to say to your friends, make sure to whisper and be considerate of those around you. Even if you've been on the ride before, there might be a newbie nearby who's struggling to follow along because of the chatter. (NOTE: The same goes for quoting the pre-show out loud — you might be accidentally ruining someone's first-time experience. Don't be that person!)
People Who Take Flash Photos/Videos
Following along with the same vein of "don't ruin the ride experience for other guests," we've got the people who like to take flash photos. We know that Disney rides are dark…but that's generally the point! If you turn your flash on to snap photos or videos, you may ruin the effects of the ride and spoil the illusion for other guests.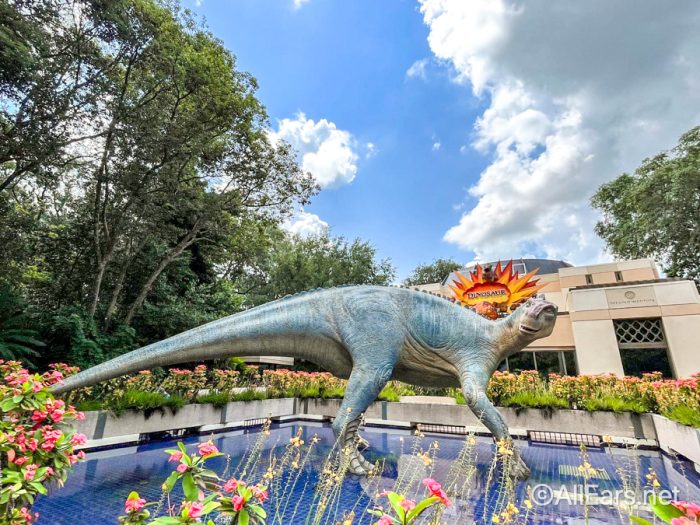 Plus, this one is actually a rule that Disney has in place for many of its attractions. We've had Disney Cast Members come over the loudspeakers during rides before and chastise guests for doing this very thing.
People Who Have Loud, Inappropriate Conversations
Let's start by saying that Disney is a family theme park. And with that, there are some rules of decorum. You can't walk 10 feet without running into a family with small children, so it's generally good manners to be on your best behavior when visiting.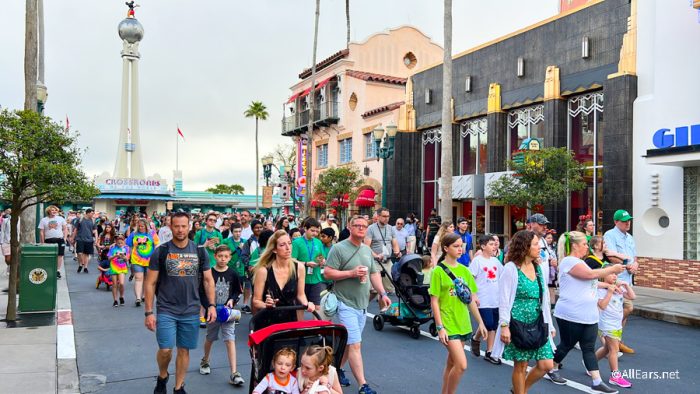 This means that it's probably best to avoid crass language or inappropriate conversations when you're around other guests, especially while standing in queues for rides. Little ears are everywhere, and parents probably don't want their children to be exposed to certain "adult" things while visiting The Most Magical Place on Earth.
People Who Act Inappropriately Around Characters
Perhaps one of the worst things you can do in Disney World is to act inappropriately around the characters. In the past, some guests have been kicked out of the parks for being creepy and making the characters feel uncomfortable, especially the princesses.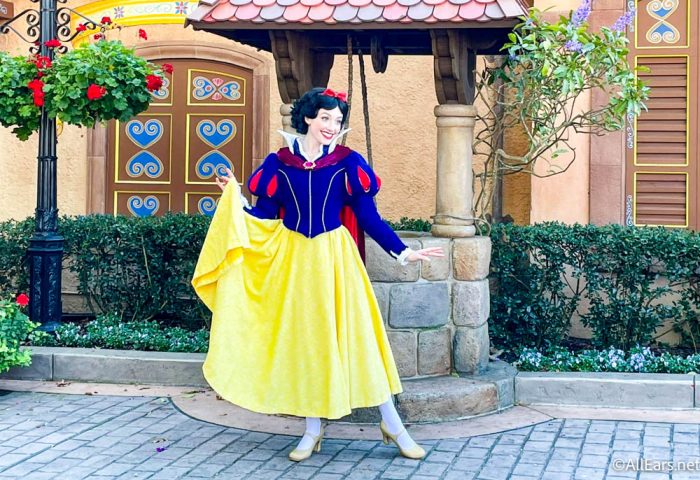 We've also been witness to guests who posed questions that were intended to make the characters "mess up" and say something that they shouldn't. Please don't be either of these people — it's just rude to the Cast Members and guests alike.
People Who Yell at Cast Members
And speaking of being rude to Cast Members, don't be the person who yells and screams at Disney employees! If you're having a problem with your vacation, the best way to get it fixed is with kindness and respectfulness.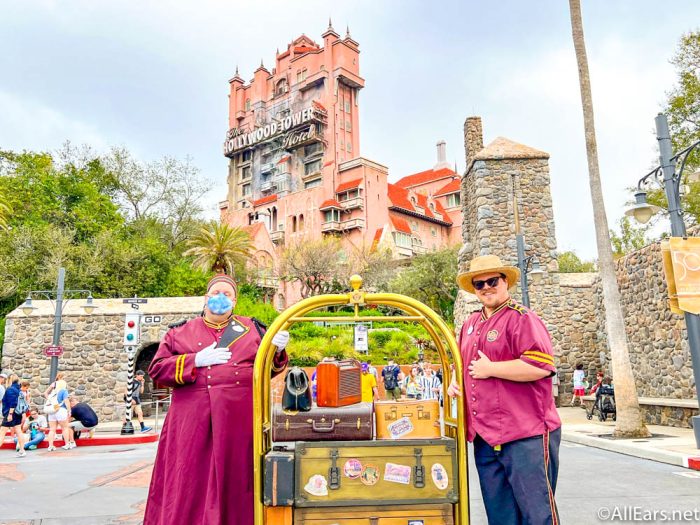 The Cast Members are likely working long hours and dealing with all kinds of troublesome guests throughout the day, and you certainly don't want to add to their woes. If you're calm and patient when dealing with them, you might even end up with a little "pixie dust!" (Though that's not guaranteed.)
People Who "Ruin the Magic"
Guests who spoil the "magic" of the characters or the elements of the theme parks are the worst — you'll likely be overheard by a child and you may have ruined the entire experience for them. Part of the fun of Disney World is that we all agree to "make-believe" for a little while!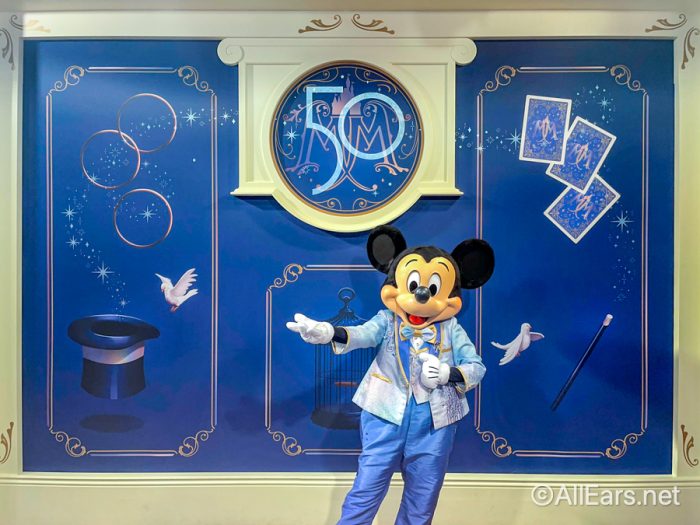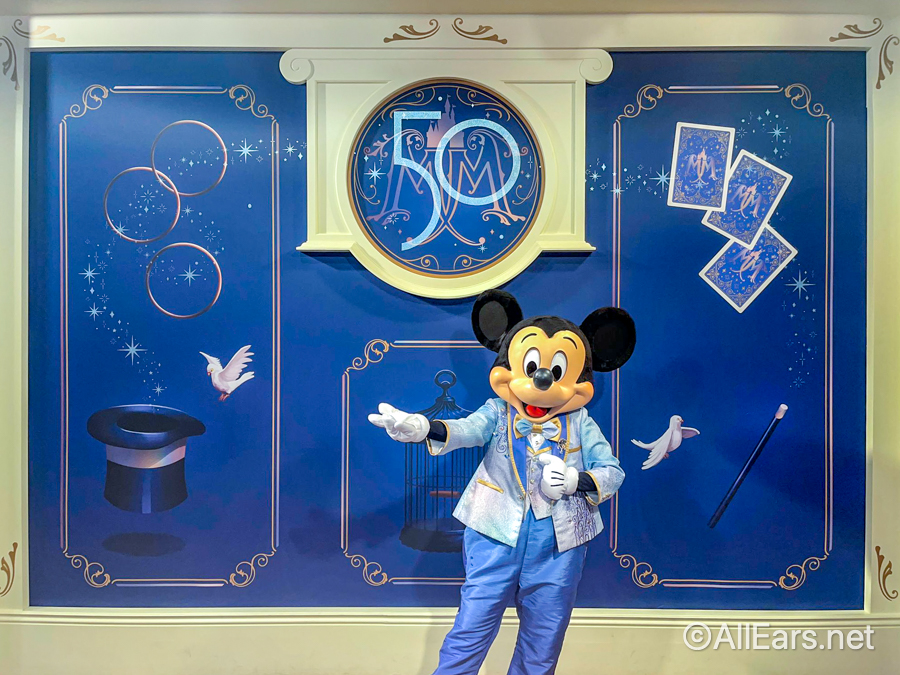 So if you're discussing the "dirty little secrets" of Disney World, make sure to do it in hushed voices and away from other guests. You wouldn't want to spoil the illusion inside the Disney bubble!
People Who Break the Rules Intentionally
And last but not least, let's talk about those guests who intentionally break the rules. There are plenty of people who visit Disney World and know that what they're doing is wrong, but they continue on anyway. When that continues to happen, Disney ends up having to "crack down" on the rules and everyone pays in the long term.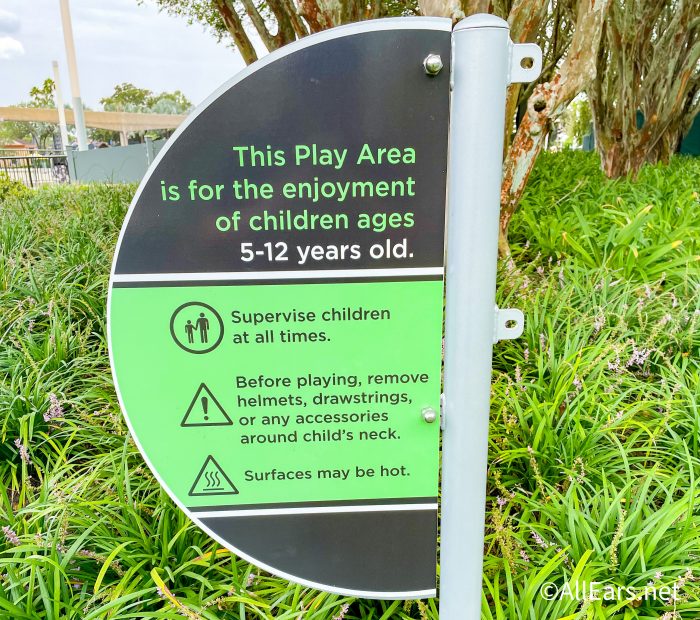 In general, be a decent human being with good manners when you go to Disney World. You're not the only one vacationing there, and it's best to be mindful of others. As the old saying goes "treat others how you would want to be treated…even in Disney World!" (That IS how it goes, right? 😂)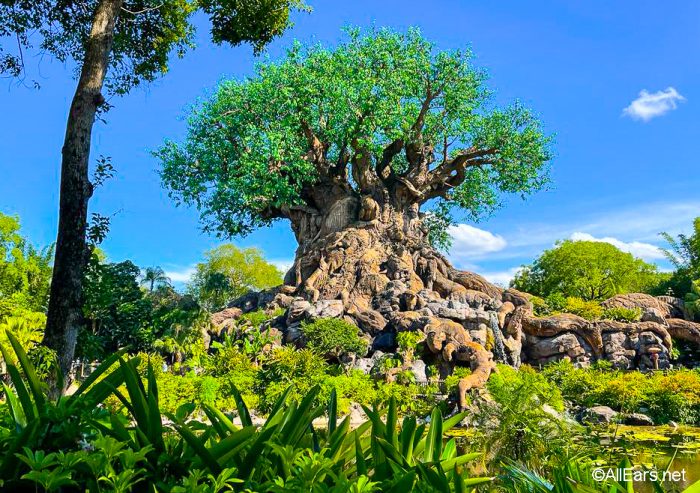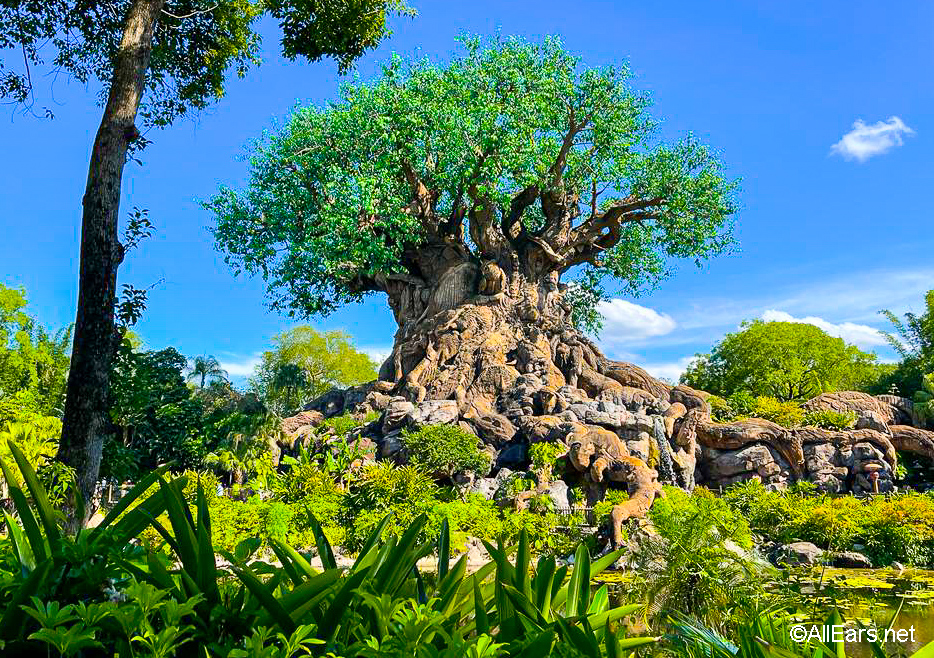 If everyone follows the spoken (and unspoken!) rules of Disney World, we'll all end up having vacations that are a bit more magical. And who could complain about that?!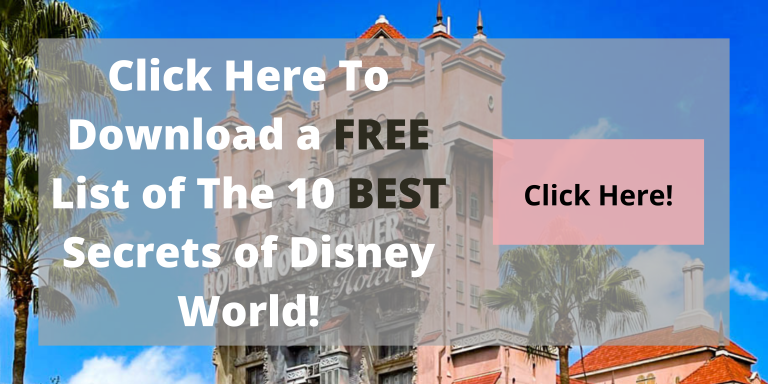 What's the worst thing you've seen a guest do in Disney World? Tell us in the comments!