There are SO MANY good things to eat in Disney Springs.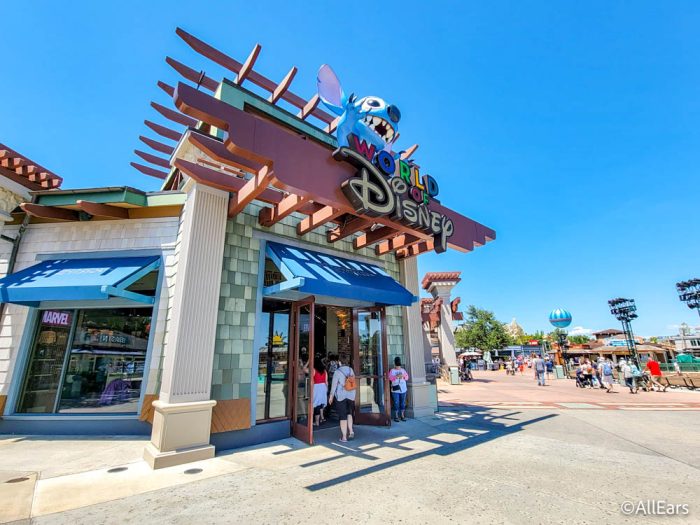 We often talk about the stellar restaurants and amazing meals you can have in Disney Springs…but what about when your meal is over? Where should you go for dessert? Today, we're sharing 15 desserts you'll regret skipping during your visit to Disney World's shopping and dining complex!
First up, we've got the cookies from Gideon's Bakehouse! These things are so popular that sometimes the store gets a multi-hour line during popular travel dates. They're $6 each, which may seem expensive, but they're nearly half a pound in size and it's pretty challenging to eat one all in one sitting. Plus, there are new limited-time flavors each month to check out!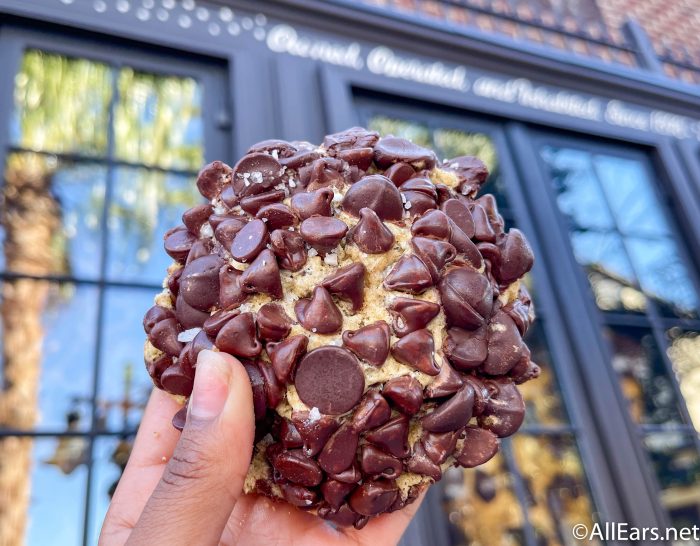 And speaking of Gideon's Bakehouse, we have to talk about their CAKE too! They have absolutely enormous slices of cake in their bakery cases, and these things are piled high with their delicious frosting. Sometimes, you can even get double-frosted slices!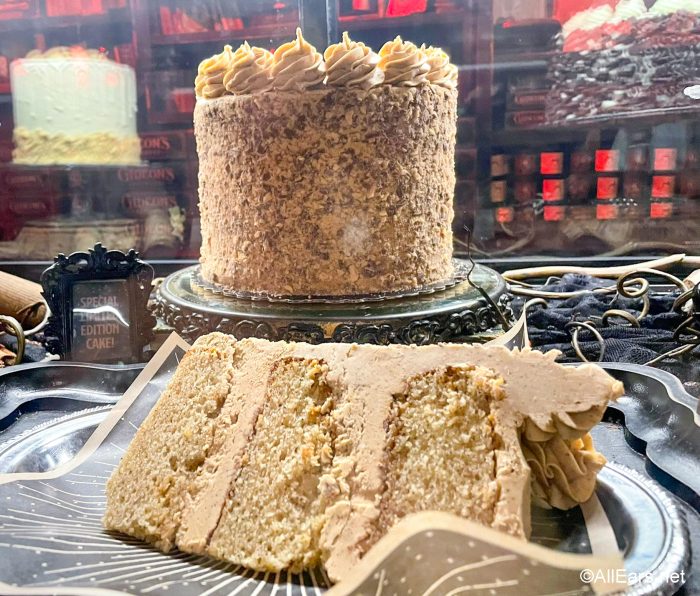 Speaking of some of the newer spots in Disney Springs, we've got to talk about Everglazed Donuts & Cold Brew! Over here, you'll find — you guessed it — donuts in both yeast and cake form. They've got a variety of different flavors that you won't want to miss, and even some piled high with cereal. They range in price from $4.50-$5.50.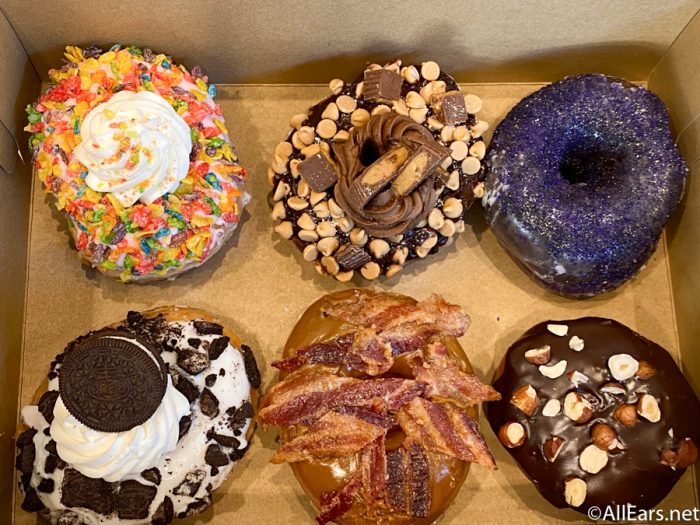 Across Disney Springs over at Marketplace Snacks, you'll find Bubble Waffle Sundaes! Each of these five treats is inspired by Mickey Mouse or one of his pals, and they're a lot of fun to not only eat but also to photograph. You can collect them all for $8.99 each!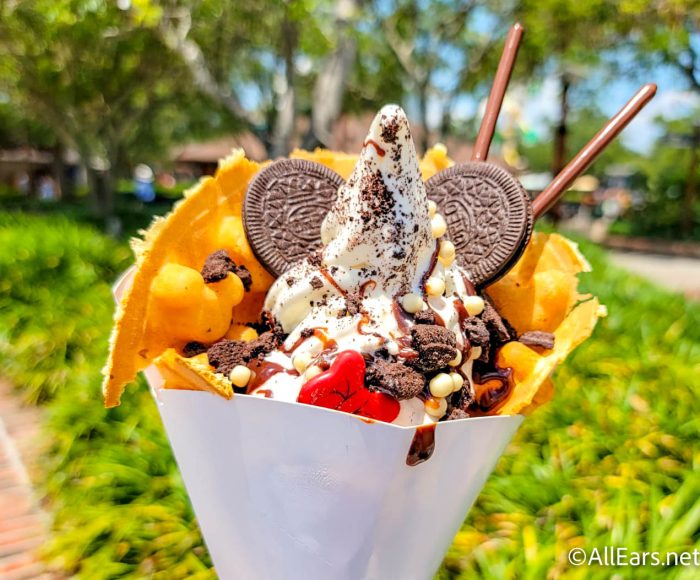 Marketplace Snacks used to be the home to Dole Whip in Disney Springs, but that has since moved over to Swirls on the Water. Swirls on the Water has several different flavors of soft serve to try, including some interesting options like Blue Cookie Dough and Habanero Lime. The flavors may change from time to time, so you can get different treats each visit — just don't skip out on the Dole Whip Flight!
Amorette's Patisserie is also a popular spot to stop for some sweet treats! They have an impressive bakery case here with a variety of cakes and pastries, and we've often seen special offerings pop up for holidays or even new shows on Disney+.
If you're a huge fan of chocolate, then The Ganachery should be on your must-visit list. IT's right around the corner from Gideon's Bakehouse at The Landing, and they have rows and rows of hand-crafted truffles and chocolate squares. It's a little on the pricey side, but it's a great stop if you're looking for some high-quality deliciousness.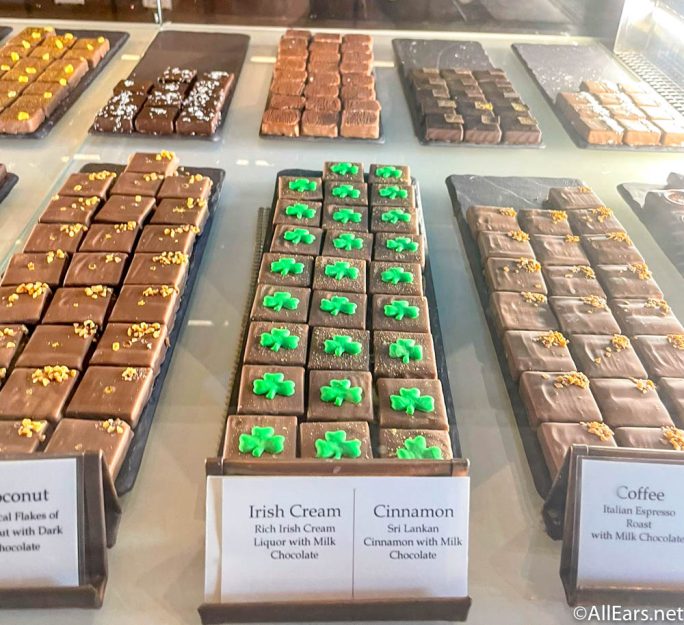 For those with special diets, there's no better place in Disney Springs than Erin McKenna's Bakery NYC! Here you'll find treats that are vegan and gluten-free, so you can enjoy cupcakes, cookies, or other baked goods without having to worry about the ingredients.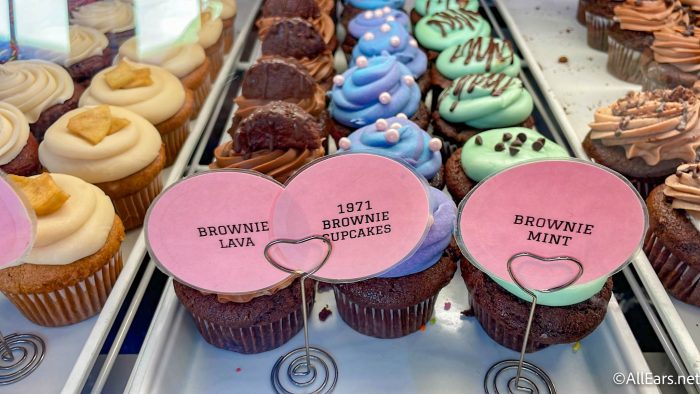 Also located at The Landing is Vivoli il Gelato, serving up authentic Italian gelato in over 20 different artisanal flavors. Here, you can go simple and grab a cone with some scoops, or you can try one of the unique treats like the Bombalato (gelato inside a donut!) or the Gelato Waffle.
One of the newest spots to grab some dessert is over at Salt & Straw! This store already had a location at Downtown Disney in Disneyland Resort, so it was an instant hit when it arrived on the east coast.  They're known for having some of the most unusual flavors of ice cream out there, but still somehow being able to make them delicious! You can stop by each month to try their new seasonal flavors.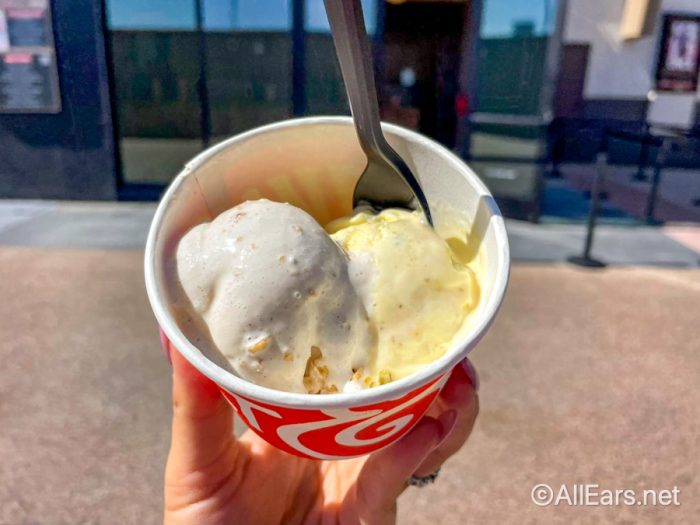 Chef Art Smith's Homecomin' is a paradise if you're looking for amazing fried chicken and other comfort foods. However, we have to specifically mention two desserts by name that are fan favorites — the Hummingbird Cake and the Shine Cake! They're $13 and $12 respectively, and they're so yummy that you might be tempted to go back and get a reservation again…just to eat dessert.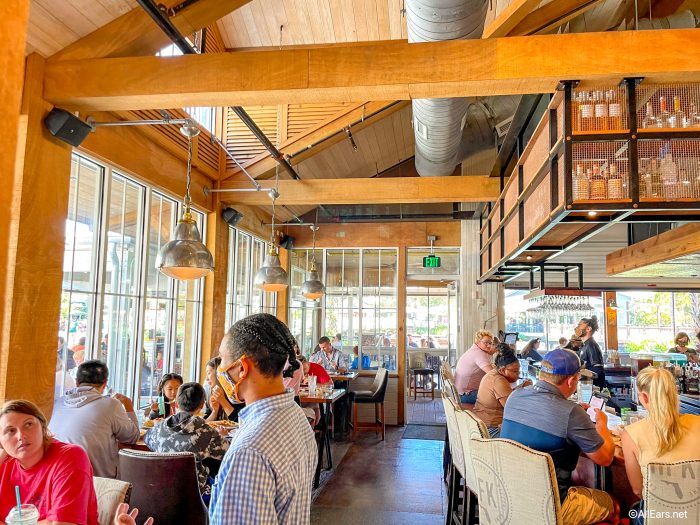 Another sit-down spot with a great dessert option is Raglan Road! Ger's Bread and Butter Pudding is on the menu for $11 and the description is simply "Like no other you have ever tried. Believe us." And yes, we completely believe them!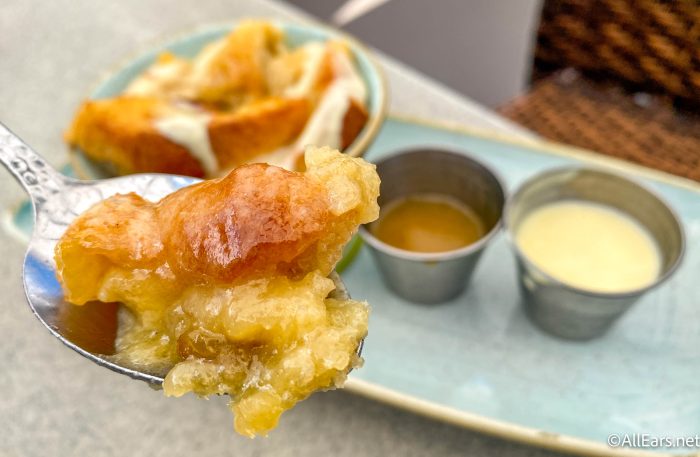 If ice cream is what you're craving and you want an over-the-top sundae creation, then head over to the Ghirardelli Soda Fountain! These sundaes are piled high with all kinds of treats and sweets and there are more than a dozen different options to choose from. But at $14.75, you may want to split one with a friend.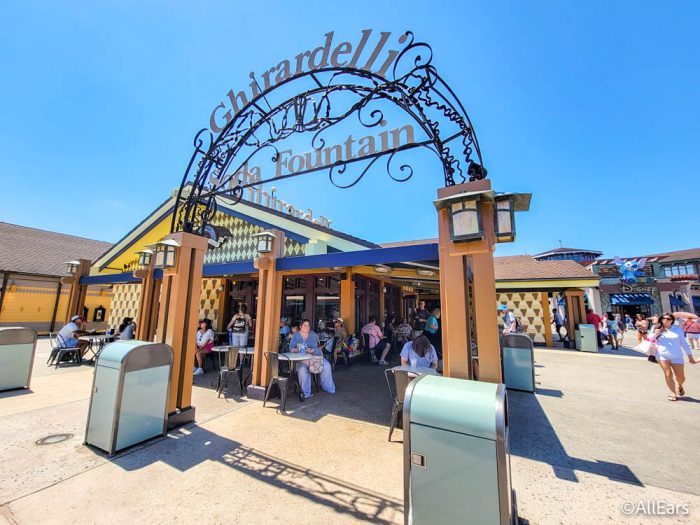 We already mentioned the bread pudding at Raglan Road, but there's another must-try recipe in Disney Springs at House of Blues! This version of bread pudding is topped with bourbon butter and toffee sauce. Yes, it's seriously as good as it sounds!
And last but not least, let's talk churros! It's no secret that Disney World's snack stand churros are inferior to their counterpart at Disneyland Resort, but there's one spot in Disney Springs where you'll find churros that are much better than the options in the parks — Sunshine Churros. This third-party brand has two stands in Disney Springs (one on the West Side and one in The Marketplace), and they serve not only the traditional flavor but some churros with fun toppings as well!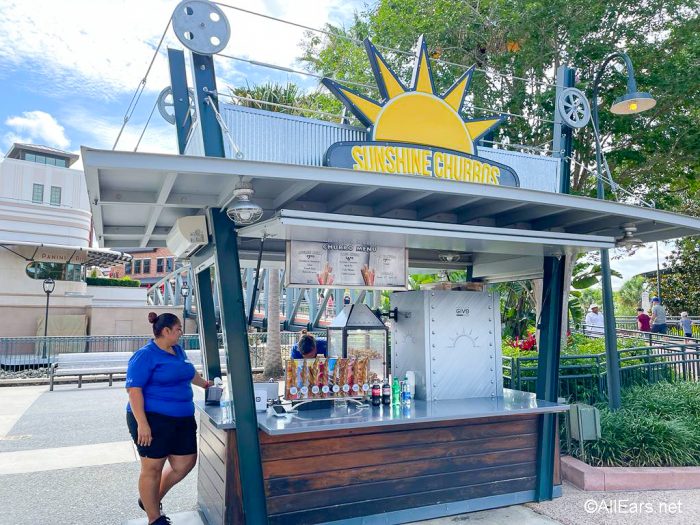 Those are 15 of our top picks for desserts you need to try in Disney Springs! This area of Disney World is also home to some amazing snacks (both sweet and savory) as well as some of the BEST table service dining locations you'll find on property.
If you're trying to decide what to eat during your trip, make sure to check out our list of best restaurants! Keep in mind that table service meals will require planning ahead with dining reservations, and the most popular restaurants will book up quickly at that 60-day mark.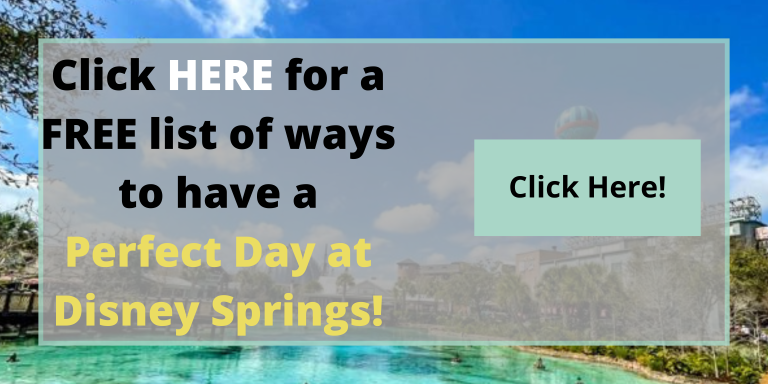 Which of these desserts is your personal favorite? Tell us in the comments!