We've been keeping up with all the Brightline train news and now we've got some more updates!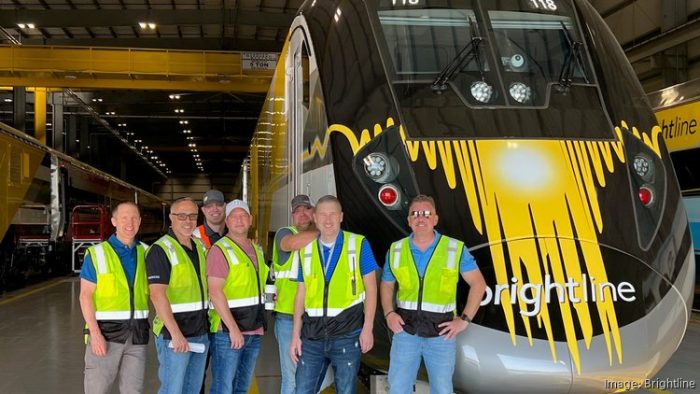 Once completed, you'll be able to hop on a Brightline Train all the way from Orlando to Miami (or the reverse). And eventually, that train is set to make some stops in Orlando (including one potentially close to Disney World) and then head to Tampa. Earlier this month, the new high-speed train hit a major milestone. And in February, the opening timeline for the train's service to Orlando was announced — it'll start in the second quarter of 2023. So what's the latest on this train?
Well, in a recent interview with the Orlando Business Journal, Brightline President Patrick Goddard gave a few updates on the project.
Opening Timeline
First, he said the number 1 question he gets asked is when will the Orlando to West Palm route debut. The service is expected to begin by the end of June, which lines up with the timeline previously shared about it starting sometime in the second quarter of this year.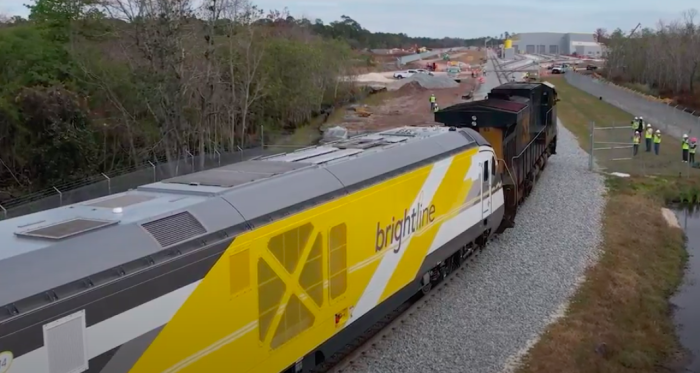 But one thing will be completed well before then…
Brightline Orlando Airport Station
Goddard mentioned that the completion of the Brightline station at Orlando International is a big milestone the Company is working toward. And it looks like things are moving along.
He said "A lot of the infrastructure is already in place, we're finishing up grade crossing and some bridge works…We've gotten through so much work. This really does feel like we're at the finish line." You can get a sneak peek of what the Brightline station will look like here!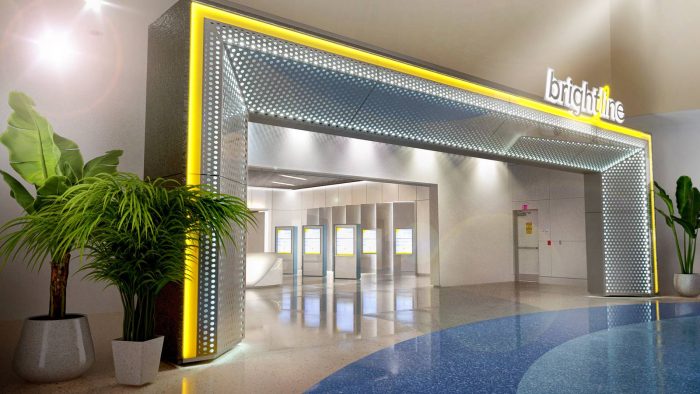 A ribbon-cutting ceremony for the station was previously set to take place in April, so we'll be on the lookout for more updates on that!
Ticket Sales and Pricing
When asked about tickets and pricing, Goddard said "Soon enough, we will be putting tickets on sale, I hope, for some future travel date and all will become clear at that juncture."
In terms of just how much a trip from Miami to Orlando might cost, he said "Next-day air from Orlando to Miami can be $150-$180 one way. We'll be a lot less than that."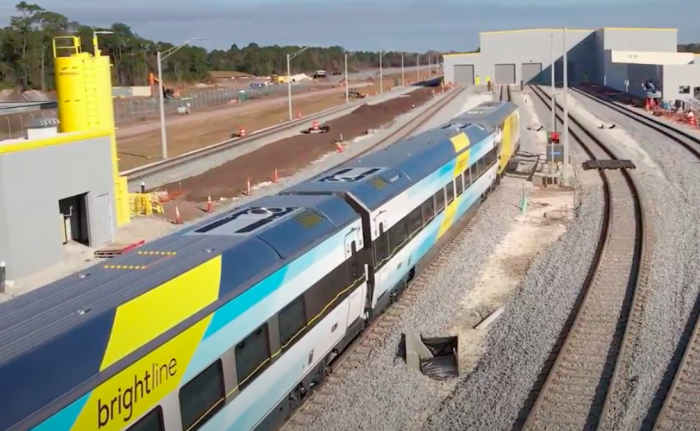 Back in 2021, Brightline shared that the trip from South Florida to the Orlando International Airport would cost about $100 and would run hourly. It's unclear if any of that has changed but we'll definitely be on the lookout for updates.
How Many People Will It Hold?
You might be wondering just how many people these trains are expected to take between Miami and Orlando, and Goddard spoke to that as well. Goddard shared, "We think with the current configuration of trains with these coaches, you have the capacity to carry roughly 3 million passengers per year between South Florida and Central Florida."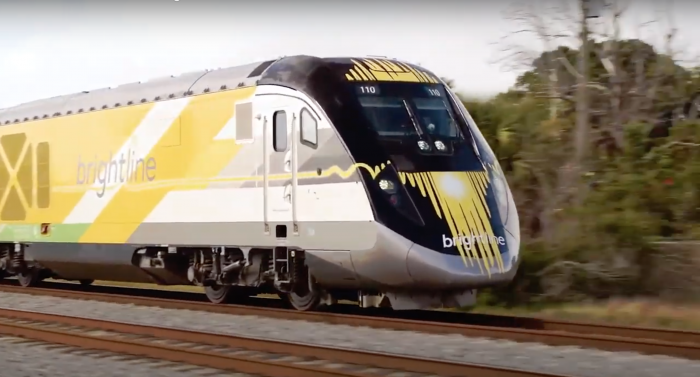 But that won't be the end. More coaches are expected to be added in 2024 and 205. He expects that as they add more coaches, the train system will have the ability to carry 6 million to 7 million people.
Next Steps
A lot of the Brightline details are still pending. They still haven't shared the exact pricing, exact start date, or the exact path the train will ultimately take beyond the airport to other spots in Orlando.
According to another article from the Orlando Business Journal, the Florida Department of Transportation is working with SunRail's government partners on what needs to happen next for the Sunshine Corridor route which the train could take through Orlando.
If approved, this plan would feature the addition of a SunRail transfer station, and stops for Brightline at the Orange County Convention Center and South International Drive. The group is working on a number of things at the moment including a ridership study (Universal is helping with this by collecting customer data from people at the Orlando Airport).
Orlando Mayor Buddy Dyer shared that they could lead to a phased development plan where they could start with a connection from SunRail to the Airport as the first phase.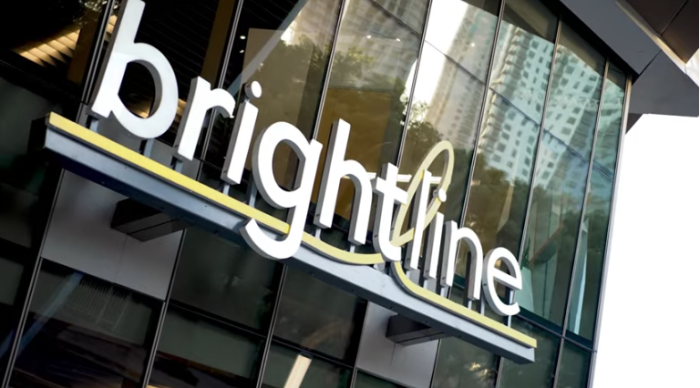 And while the group has decided NOT to apply for a grant from the Federal Railroad Administration for the April cycle, they could make that request in the future.
We'll continue to look for more updates and share those with you soon. Make sure you are following AllEars.Net to find out the latest information.
Join the AllEars.net Newsletter to stay on top of ALL the breaking Disney News! You'll also get access to AllEars tips, reviews, trivia, and MORE! Click here to Subscribe!

Will you be taking this train when it debuts? Let us know below!