The end is near. Disney World's 18-month-long 50th Anniversary celebration will only last through March 31st.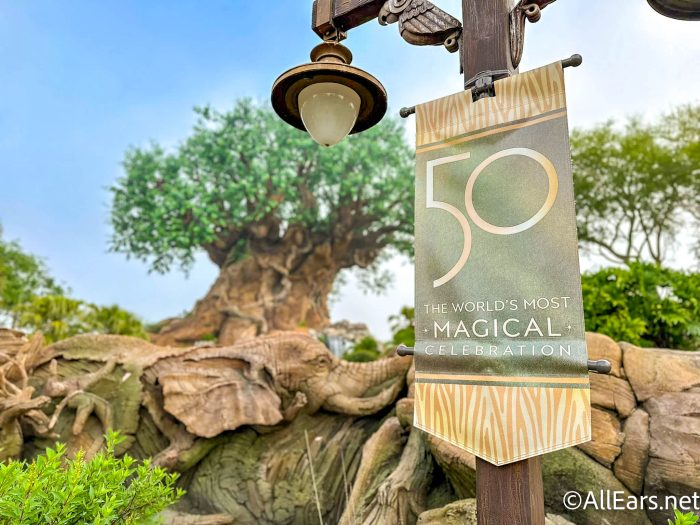 Disney released a bunch of things for the 50th Anniversary celebration including new food, decor, entertainment, and more, but some of those things are about to disappear…forever.
It's been fun, but let's get ready to say "goodbye" to some of what the 50th had to offer. Now, to be clear Disney (generally) hasn't explicitly said exactly what or when things will disappear, so it's possible that some of these things will linger for a little bit longer or will remain in a slightly modified form. But here's what we expect will be gone from the parks soon!
50th Decor
The 50th decor is one of the big things that should be going away soon. That includes the 50th Anniversary banners throughout all four parks and even the 50th wraps around Disney buses, monorails, and Skyliner gondolas. We expect to say "goodbye" to that big 50 medallion on the front of Cinderella Castle soon too (we've even seen some permits to indicate work on the Castle could be coming soon).
Other things that could be going away include the 50th Anniversary golden character statues.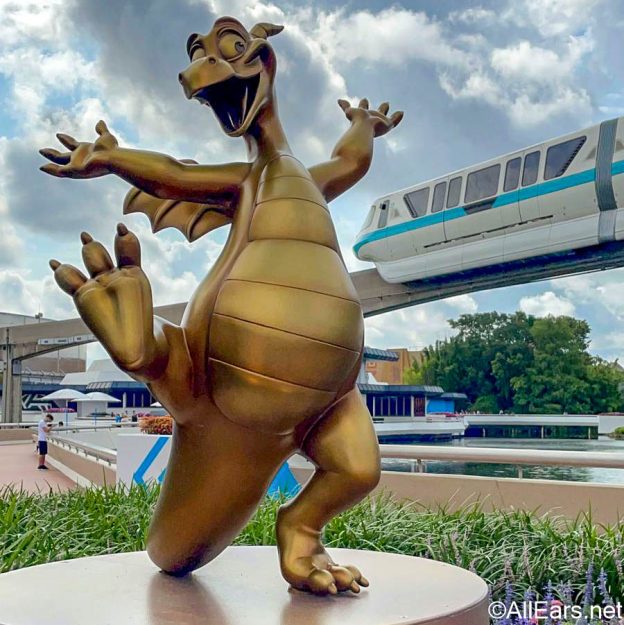 These statues interacted with MagicBand+ so we'll be curious if Disney leaves them behind in some form (perhaps without any of the 50th Anniversary designations — though that might be difficult to remove for some of these statues) or if Disney ends up creating other statues for MagicBand+ to interact with in the future.
Mickey's Celebration Cavalcade
Mickey's Celebration Cavalcade features Mickey and all his friends in their EARidescent outfits on several fun floats. The cavalcade, which is basically like a mini parade, features some great music you may have danced along to throughout the celebration.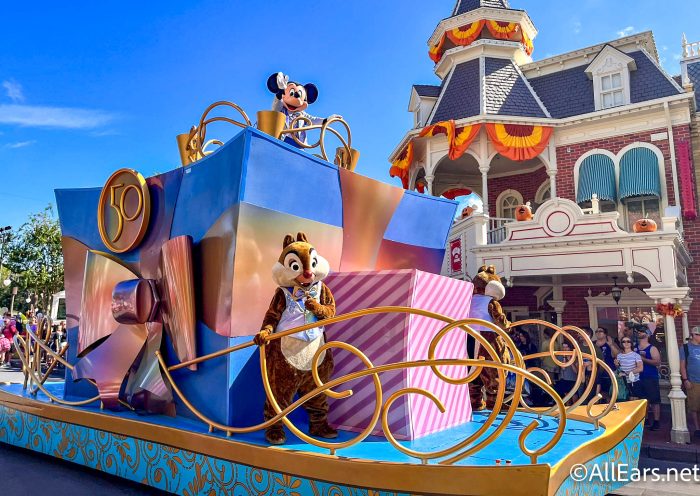 This cavalcade was specifically designed to be part of the celebration and shows operating hours on March 31st, but does NOT show operating hours starting April 1st.
50th Anniversary Character Outfits
Those 50th Anniversary EARidescent character outfits we previously mentioned have been great to see in the parks, but we expect they will be going away once the celebration ends.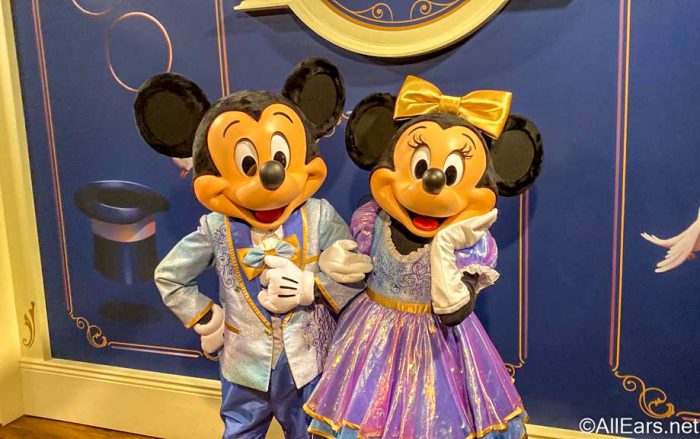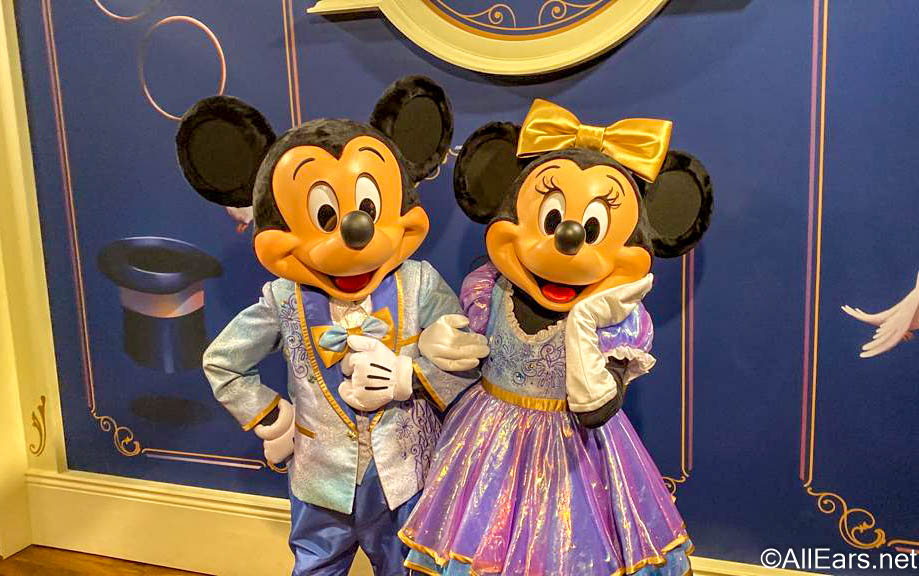 Those outfits could be replaced with the platinum-inspired 100th Anniversary outfits we've seen in Disneyland. Thus far, Disney has confirmed that Mickey and Minnie will appear in their 100th Anniversary outfits in EPCOT once EPCOT becomes the "host" of the Disney100 Celebration in Disney World. We'll be interested to see where else in Disney World this dynamic duo may pop up in those Disney100 outfits.
Disney Enchantment
Disney Enchantment replaced the Happily Ever After fireworks show in Magic Kingdom (much to many people's chagrin) as part of the 50th Anniversary celebrations. But Enchantment won't be sticking around for much longer.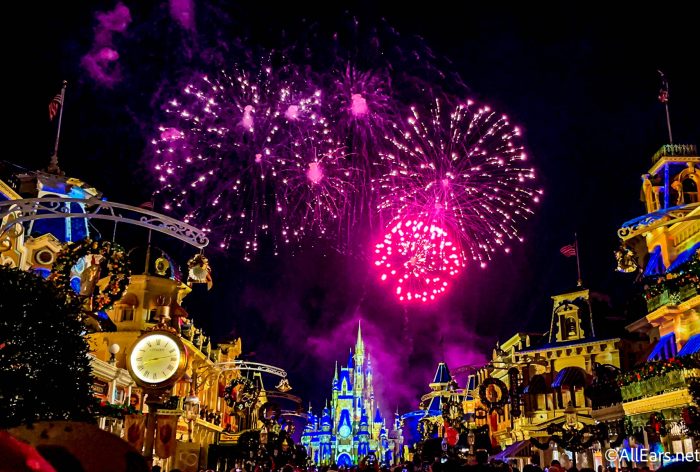 Enchantment officially ends on April 2nd. It will be replaced by an updated version of Happily Ever After on April 3rd.
Harmonious
Another nighttime show, Harmonious, is also ending on April 2nd. This show proved a little controversial thanks to the barges it brought to EPCOT's World Showcase Lagoon that many people considered an eyesore.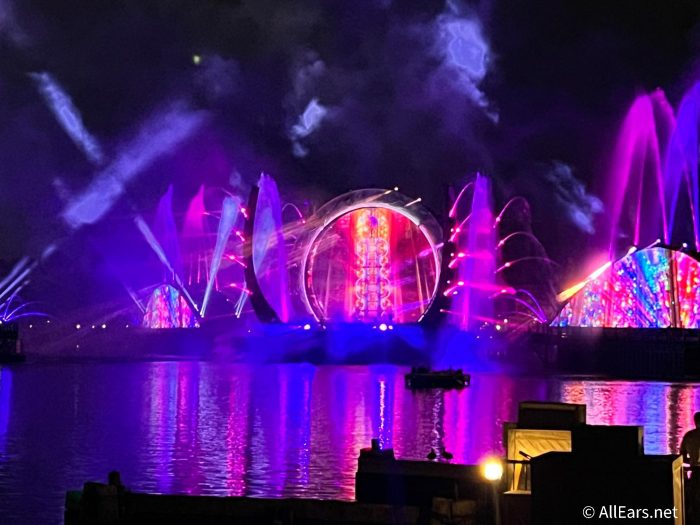 EPCOT will get a NEW nighttime show by the end of the year though. In the interim, EPCOT Forever will return (on April 3rd) for a limited time.
Many Snacks
A lot of the snacks that were introduced for the 50th anniversary have already disappeared from menus at Disney World restaurants. And we expect a lot more will be disappearing soon.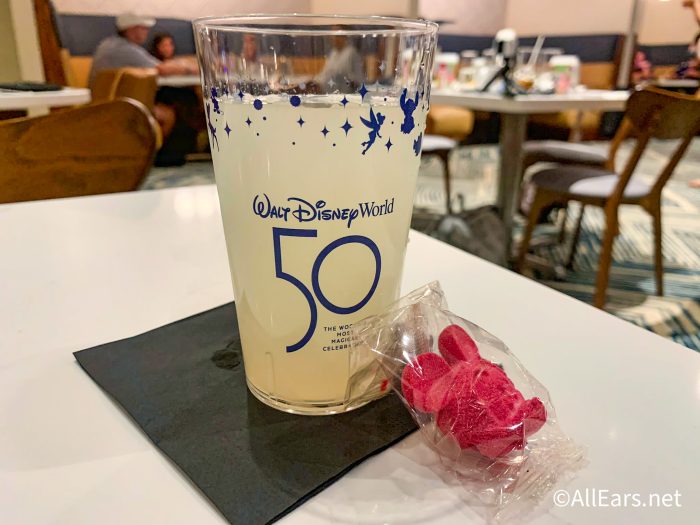 However, we have seen some snacks get revamped so they can stay on Disney World menus after the 50th Anniversary ends. Essentially, some of these have been modified so that they feature the same ingredients without the 50th touches.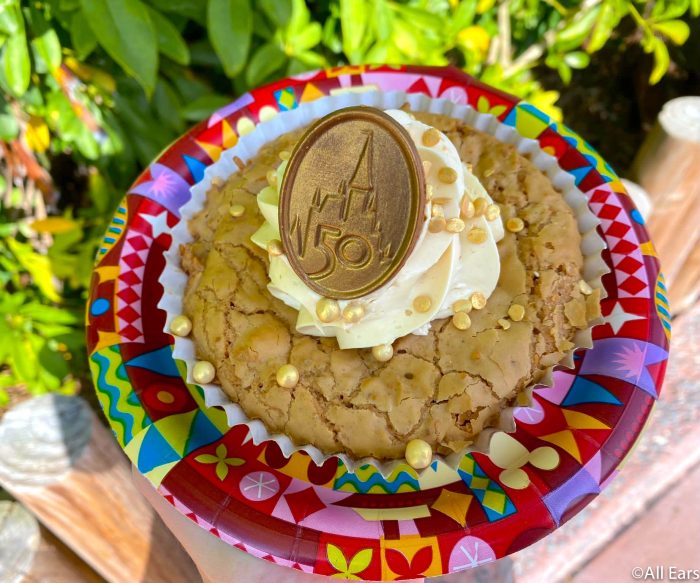 Other things that could be going away soon include:
It's been a fun 18 months, but now we can look forward to new monthly celebrations as Disney World joins in on the 100th anniversary celebrations for the Walt Disney Company. Be sure to stay tuned for more 50th Anniversary news.
Join the AllEars.net Newsletter to stay on top of ALL the breaking Disney News! You'll also get access to AllEars tips, reviews, trivia, and MORE! Click here to Subscribe!

What will you miss most about the 50th Anniversary? Let us know in the comments!