Happily Ever After is returning to Magic Kingdom SOON…well, sort of.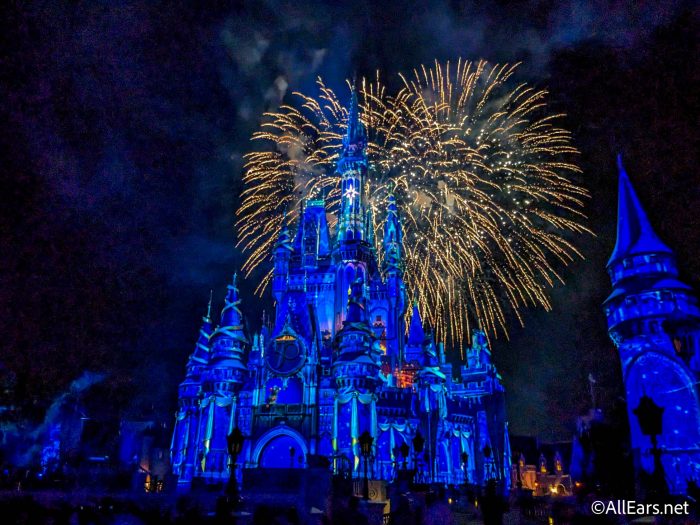 This show will return as Magic Kingdom's nighttime spectacular on April 3rd, but it's not exactly the same show that left in 2021. So what's different about this new version? We've got all the answers right here!
Recently, we attended a media event to preview the return of Happily Ever After in Magic Kingdom, and watching the show again was an emotional experience, to say the least.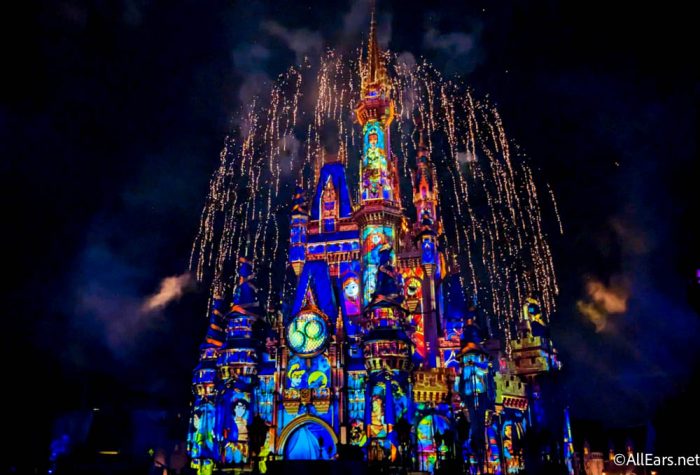 Most of the show is exactly how we remembered it, but there is one VERY important change.
When Happily Ever After was previously in Magic Kingdom, the only projections were on Cinderella Castle. Now, however, there are projections all down Main Street, U.S.A. as well!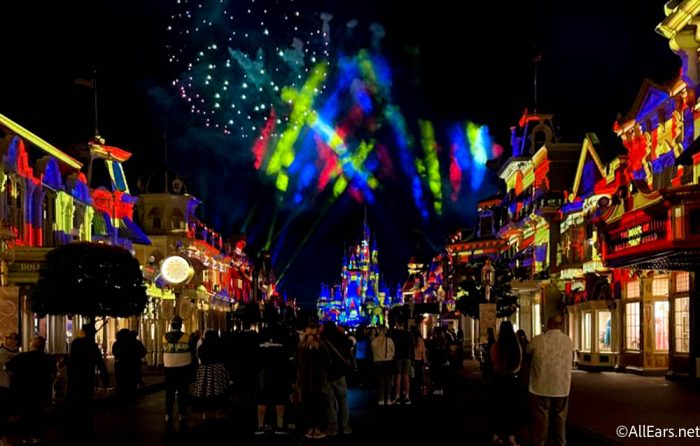 Disney Enchantment was the first show to use projections on Main Street, and this new tech has allowed Happily Ever After to become a more immersive experience.
However, the new projections aren't exactly like the ones that happened during Enchantment. A Cast Member told us that the focus of Happily Ever After is still Cinderella Castle, so the Main Street projections aren't quite as involved or busy as they were for Enchantment. Instead, they're meant to add more light and color to Main Street while pointing your attention back to the Castle.
Here's a look at those new Main Street projections too! #AllTheDisneyThrills #WaltDisneyWorld #mediaevent pic.twitter.com/3LSeH7tnj6

— AllEars.Net (@AllEarsNet) March 15, 2023
When we watch Enchantment, we sometimes feel like there's so much going on that we don't know where to look. With Happily Ever After, the show felt more cohesive and smooth with the more simple projections.
So that's the biggest difference between the old Happily Ever After and this new version that will debut on April 3rd. But there's one more change that you should know about!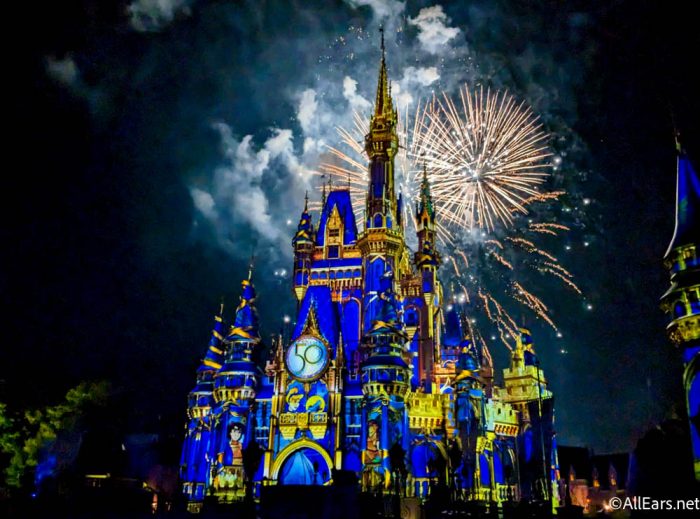 Disney introduced MagicBand+ to Disney World in the summer of 2022, and those new bands offer some special perks. One of the features of MagicBand+ is that the bands use light and haptics to interact with the fireworks shows in the parks.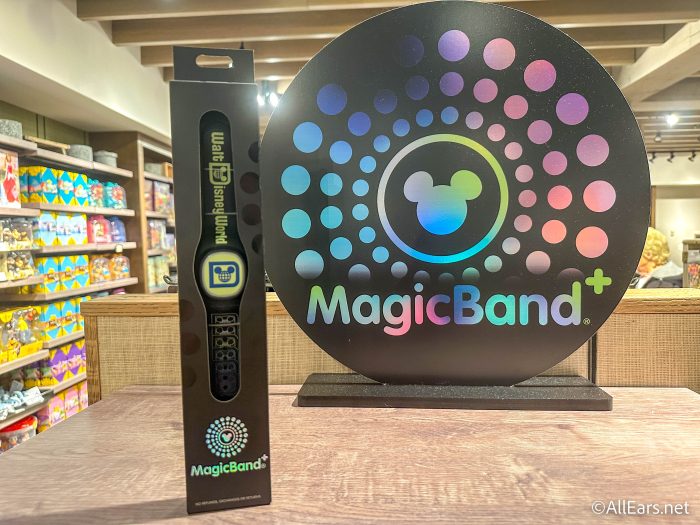 During the recent preview of the "new" Happily Ever After show, our MagicBand+ lit up and buzzed along with the music and projections. So if you have one of these bands, be sure to wear it to watch the show!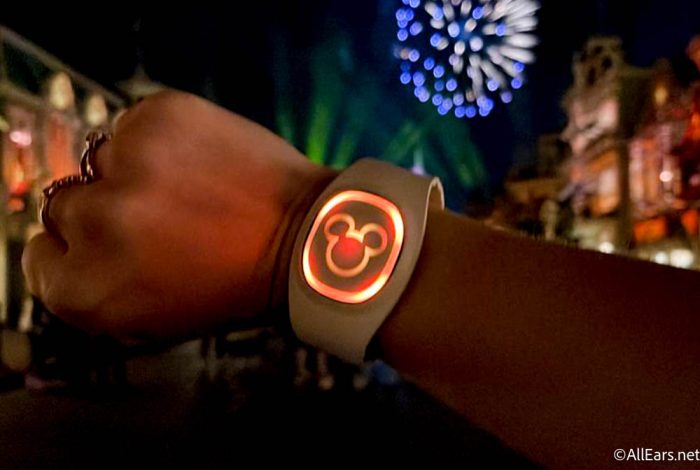 Happily Ever After will return to Magic Kingdom on April 3rd, 2023. The last show of Disney Enchantment will be on April 2nd.
We'll keep watching for more updates from Disney World, so stay tuned to AllEars for all the latest news.
Are you excited to watch Happily Ever After when it returns to Disney World? Let us know in the comments.
Disclosure: We were invited by Disney to attend a media event to preview the return of Happily Ever After. This did not affect our reporting of the event — our opinions are our own.