It's time to check out the new generation of MagicBands — MagicBand+.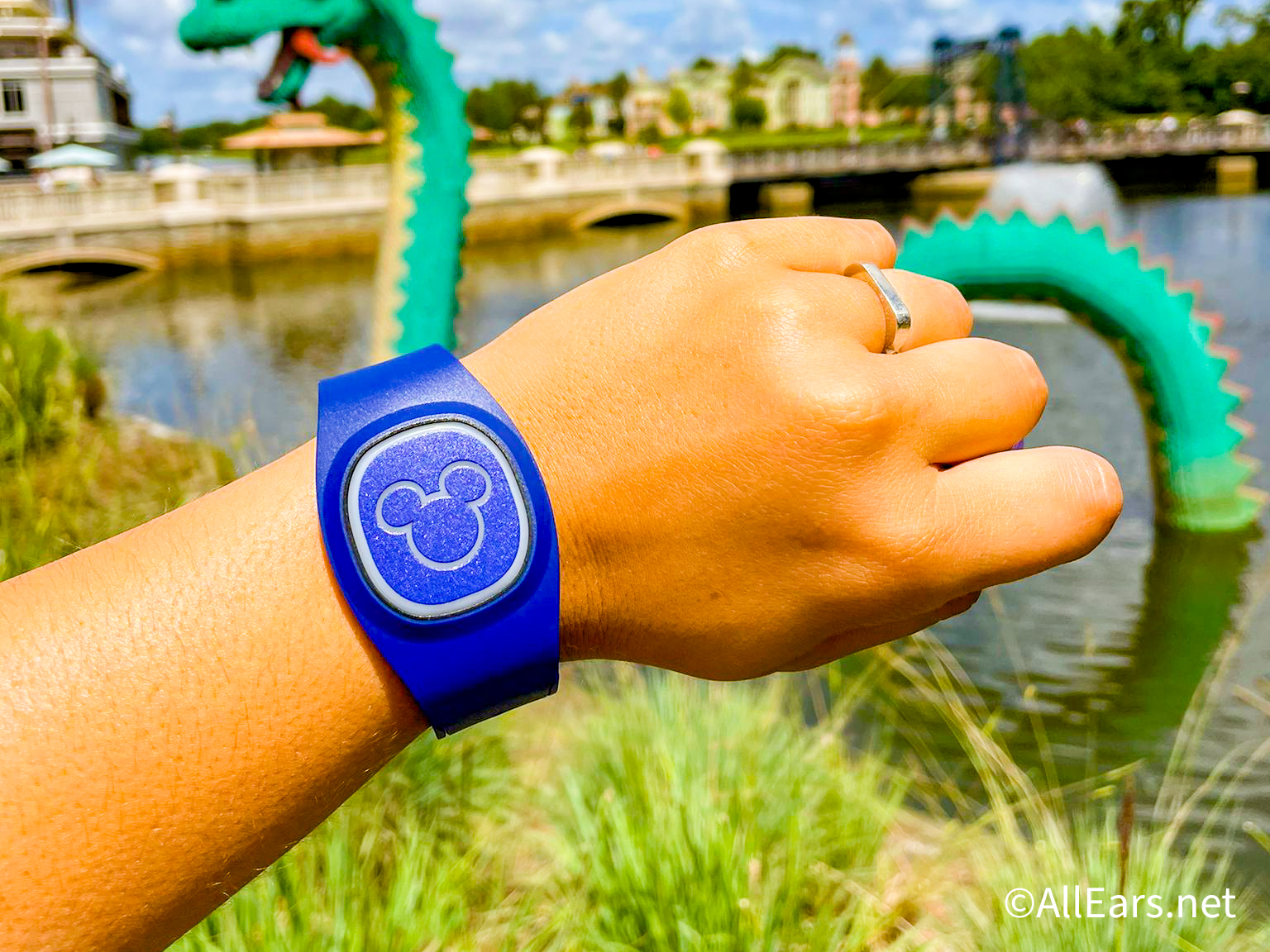 For months, we've been waiting for MagicBand+ to officially arrive in Disney World. We've gotten sneak peeks of the new technology in action, gotten the chance to test it out ourselves, and even got to buy MagicBand+ early when it was released by accident. But now MagicBand+ has launched in Disney World and we're checking it out! Come with us to learn everything you need to know.
MagicBand+ launched in Disney World on July 27th.
So many designs to choose from for MagicBand+ in Disney World 👀 Here's a Princess one we spotted at the Emporium 👑 pic.twitter.com/6zqQGzpgHH

— AllEars.Net (@AllEarsNet) July 27, 2022
But
Disney accidentally released some of the MagicBand+ bands a few months ago
, so we got the chance to test some things out early. Now, some of the MagicBand+ features are working in the parks and we're checking it all out. Let's go over what you need to know!
What is MagicBand+?
The first thing you might be wondering is just what is MagicBand+? It's basically the next generation of the classic MagicBand technology you already know and use in the parks today.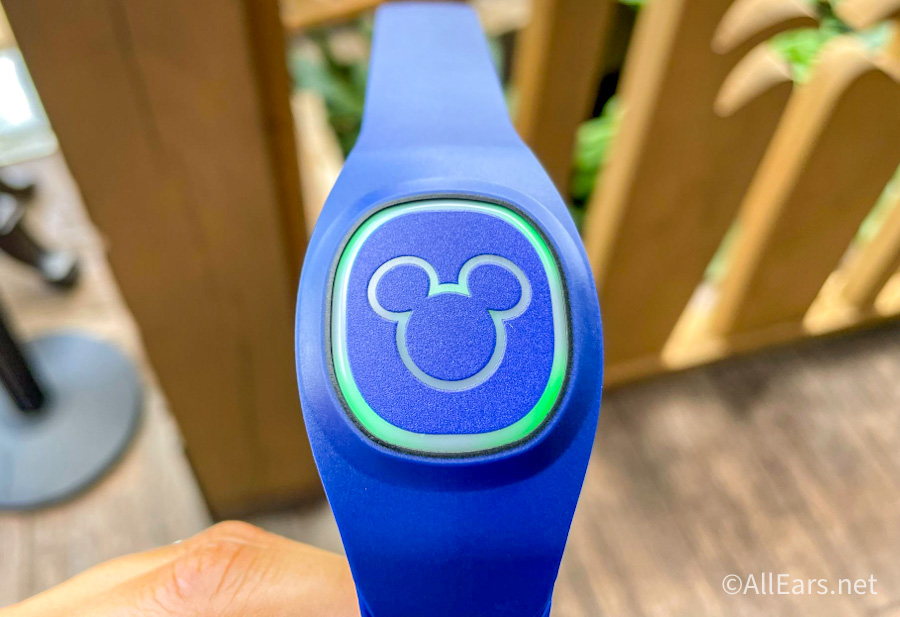 While MagicBand+ can do all of the things a regular MagicBand can do, it can also do some special things like interact with fireworks shows, interact with the 50th Anniversary gold statues, and unlock a MagicBand+-exclusive Bounty Hunters experience in Disney's Hollywood Studios. More on those special features in a minute!
Where to Find MagicBand+
Previously, we found our MagicBand+ over at World of Disney in Disney Springs. But that's not the only place you'll find these new creations. Here's a full list of where you can find MagicBand+:
Magic Kingdom Park: Emporium
EPCOT: Pin Traders – Camera Center
Disney's Hollywood Studios: Celebrity 5 & 10 and Tatooine Traders
Disney's Animal Kingdom Theme Park: Discovery Trading Company
Disney Springs: Disney's Pin Traders
Select merchandise locations at Disney Resort hotels
This morning, the line to get Magicband+ in EPCOT at Pin Traders was LONG!
Let's just say we weren't the only ones looking to get a MagicBand+ today!
Look. At. That. Line 🙃 pic.twitter.com/ON7HzGO6Tv

— AllEars.Net (@AllEarsNet) July 27, 2022
There were also signs out front to celebrate the launch of this new device.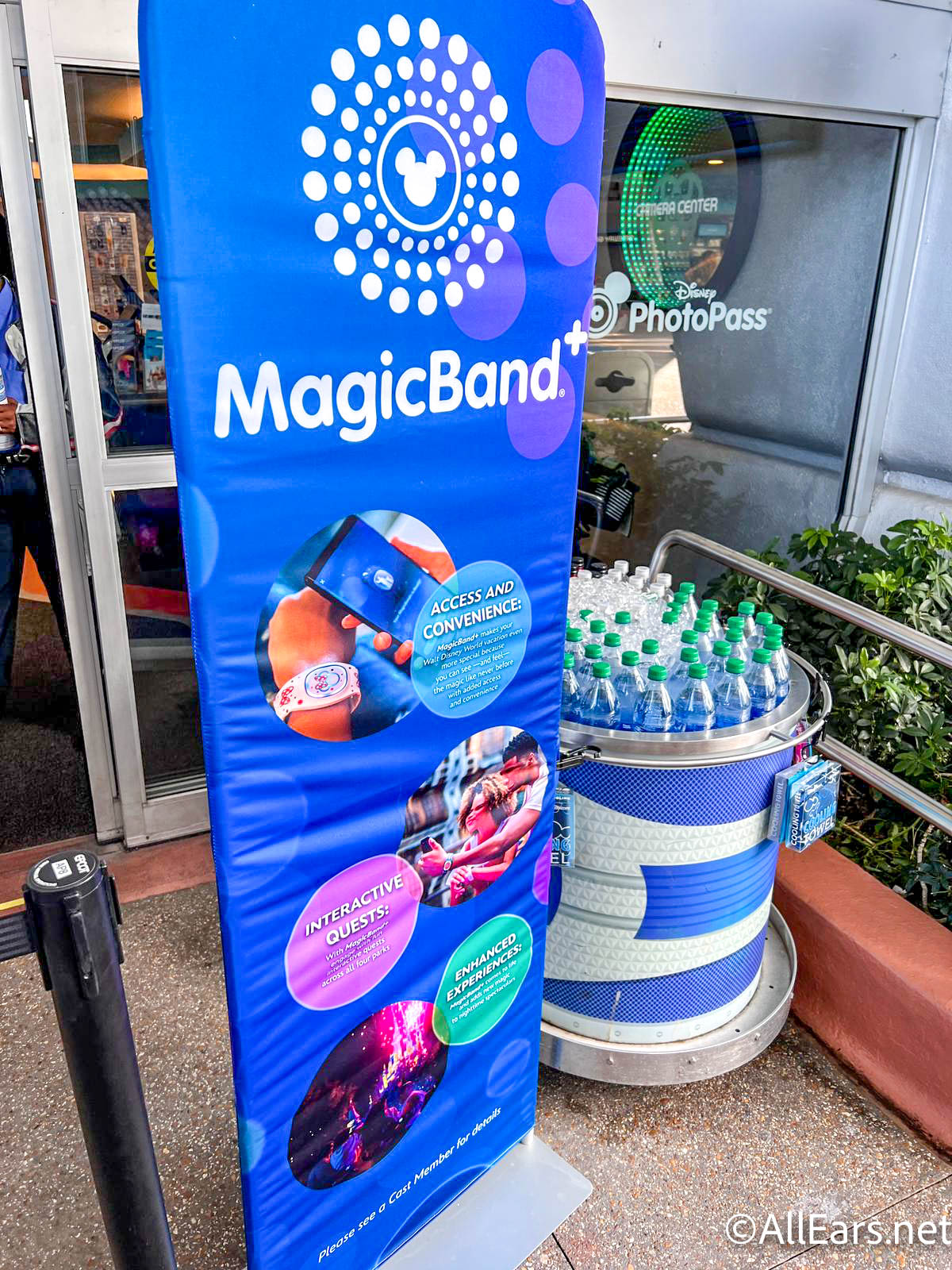 Can't make it to the parks? No worries! MagicBand+ is also available to purchase online on shopDisney.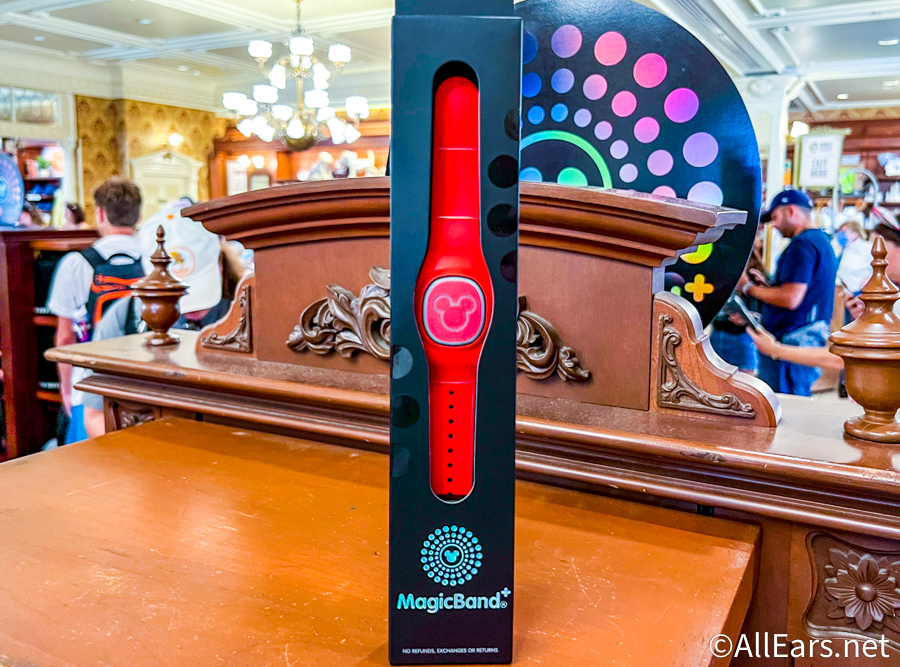 MagicBand+ arrived on shopDisney starting at 7AM PT on July 27th. But note that there are only a limited number of designs available online at the moment. More may be added in the future, but just be aware that some of the designs you may be searching for might not be online just yet.
How Much Does MagicBand+ Cost?
When MagicBand+ was first released early (accidentally), it cost $29.99. Now that price has gone up. The base cost for MagicBand+ is currently $34.99. Generally, basic, solid-colored MagicBand+ designs cost $34.99, while those with more special designs cost $44.99.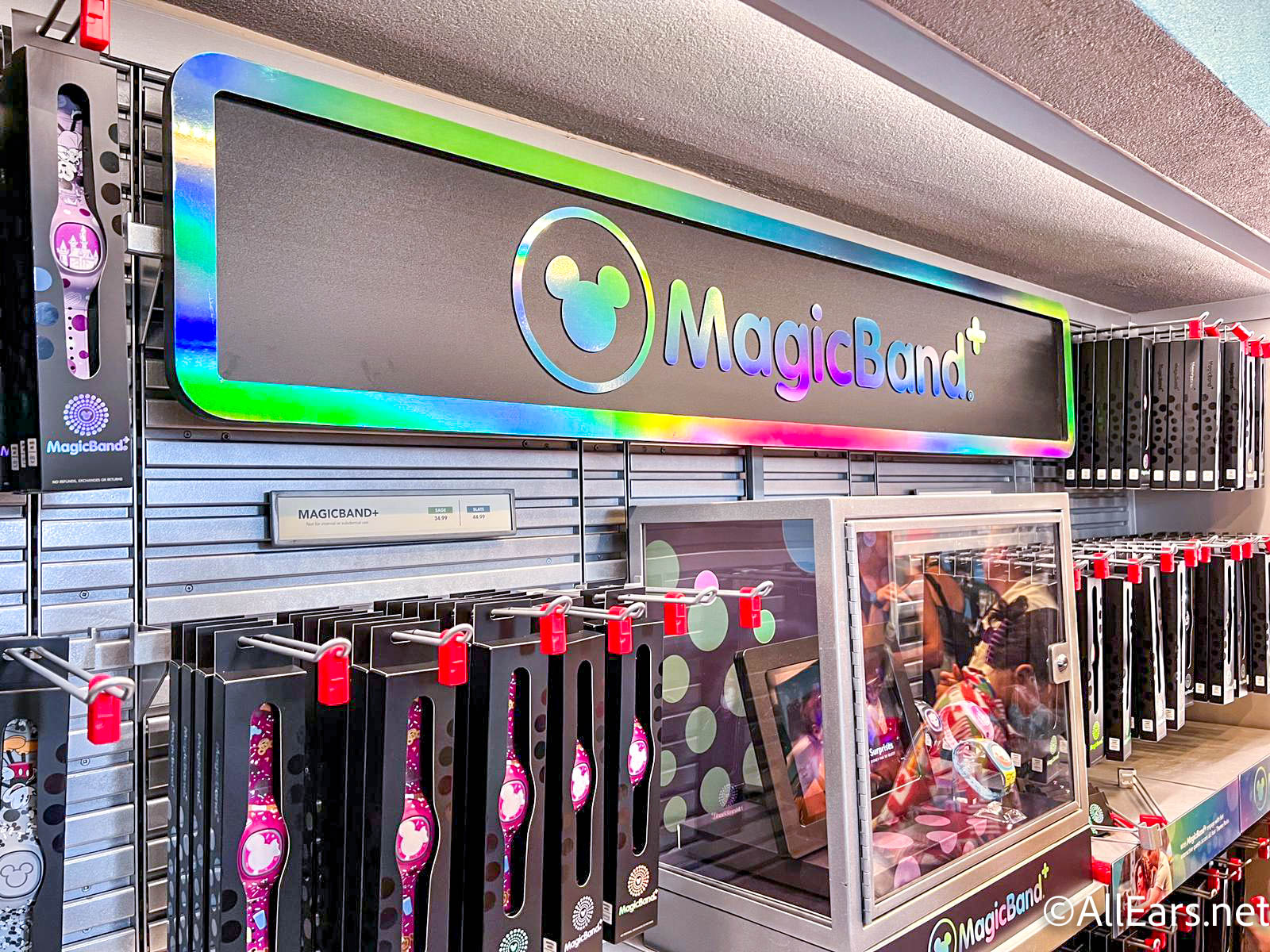 There are LOTS of different designs to pick from (especially in the parks), including designs for Disney World's 50th Anniversary, Disney Moms, and more.
Want a FULL look at ALL the MagicBand+ designs you can buy in the parks?
Annual Passholders and Walt Disney World Resort Hotel guests can get a discount on MagicBand+, so keep that in mind!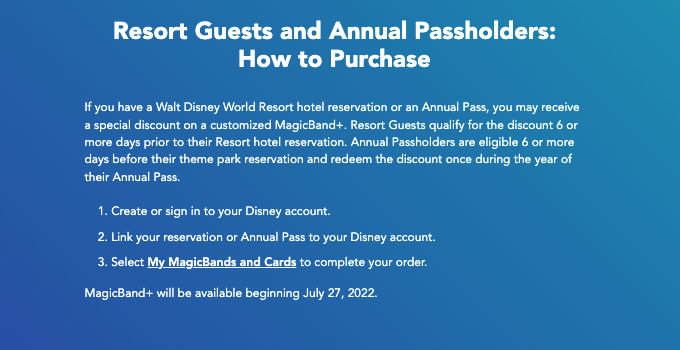 In fact, a number of pre-arrival MagicBand+ designs are now available for those with upcoming Disney World Resort hotel reservations.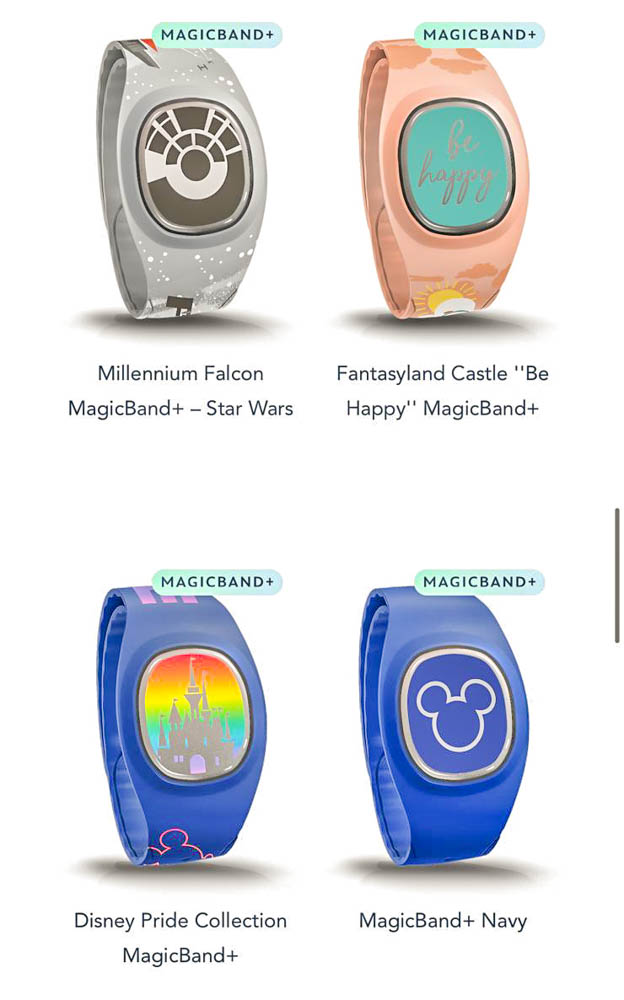 Generally, those with pre-arrival access to MagicBand+ can get a discount of $10 — making the solid-colored designs $24.99, and the more elaborate designs $34.99.
What Does a MagicBand+ Come With?
Each MagicBand+ comes in a box with the things you'll need to get it going.
Specifically, there is the MagicBand+ itself, with that partially removable portion to make the band shorter.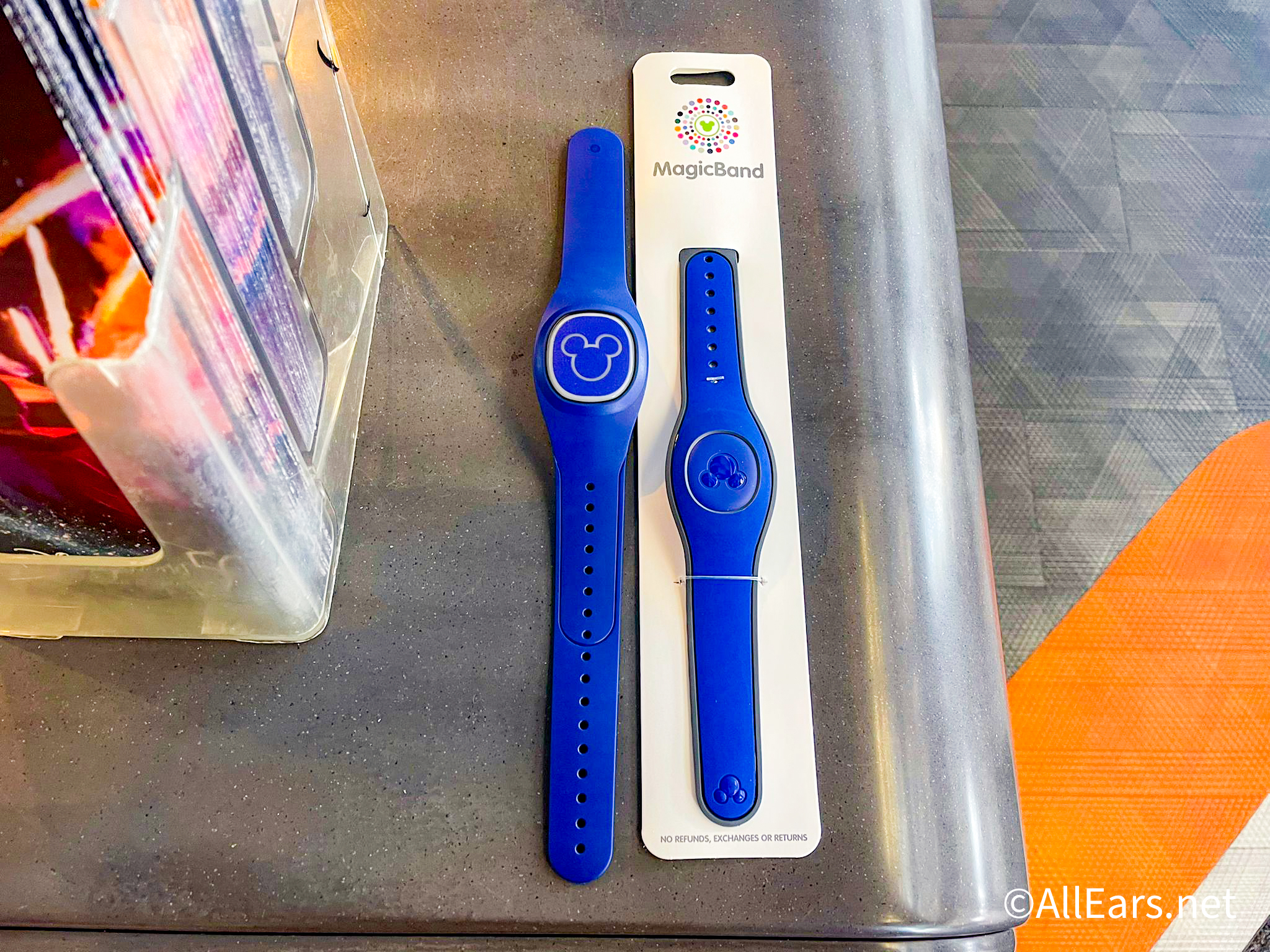 Plus, each MagicBand+ comes with a cable that can be used to recharge it.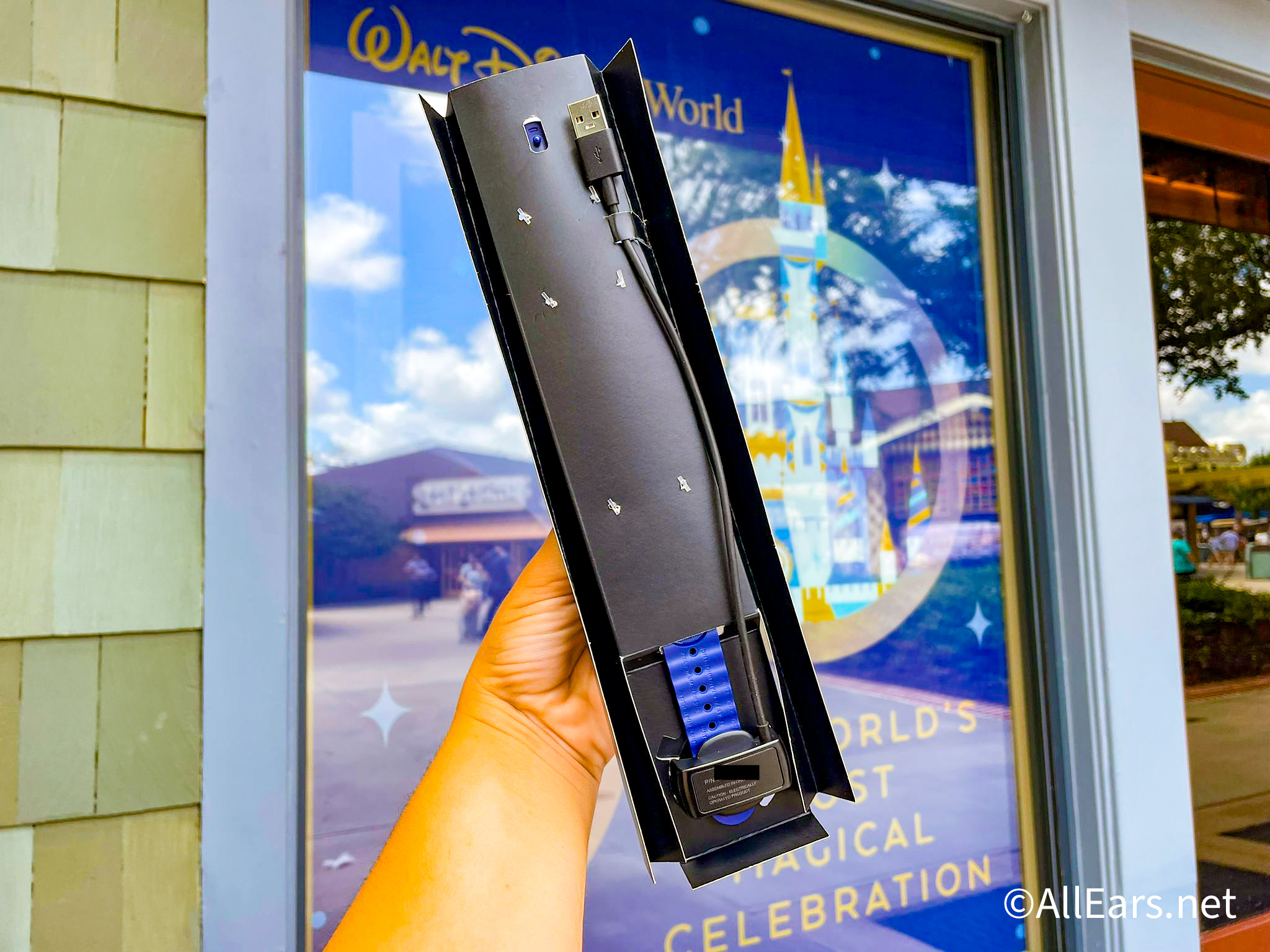 You can also buy more charging cables if you need them.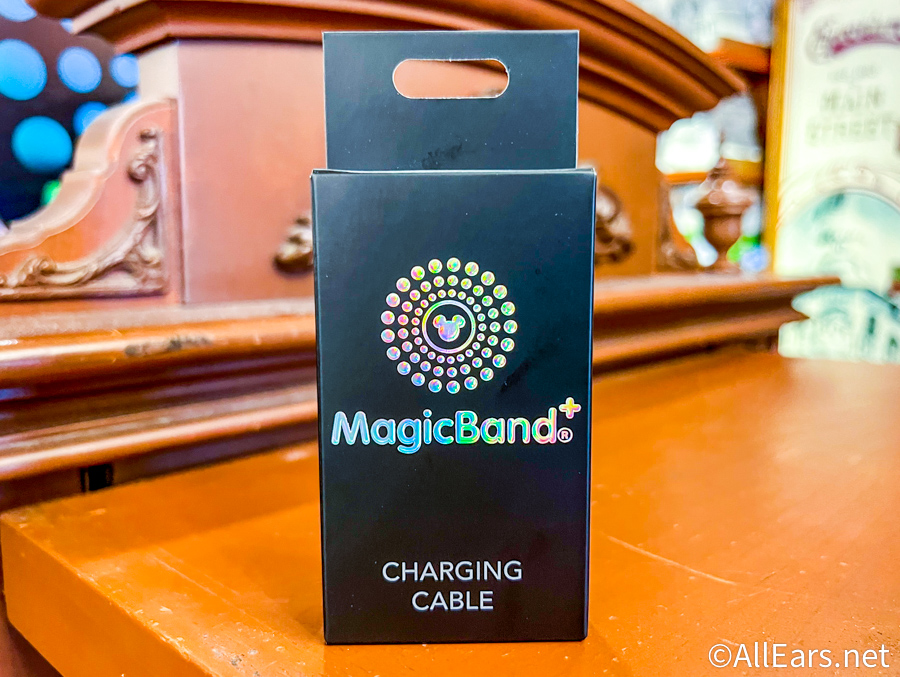 Disney has said that the bands will stay charged for 1-3 days, depending on how much you use them. They recommend re-charging the bands every night so that they've got plenty of power to use the next day.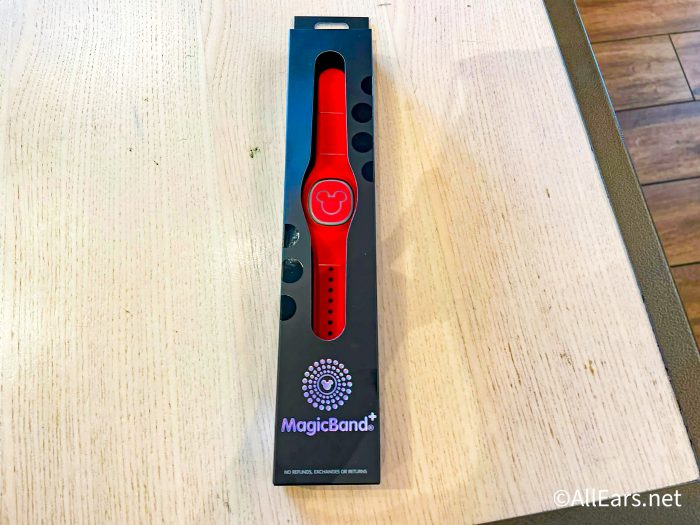 Note that if your MagicBand+ runs out of power, it will still work like a normal MagicBand. You can still scan into the parks and Lightning Lanes, they'll open your hotel room, etc. You just won't be able to use some of the special features that are new to MagicBand+.
Setting Up MagicBand+
To use your MagicBand+, you'll need to charge it, link it to your pass, and more.

The first thing you'll want to do is power up the band by clicking the button on the back.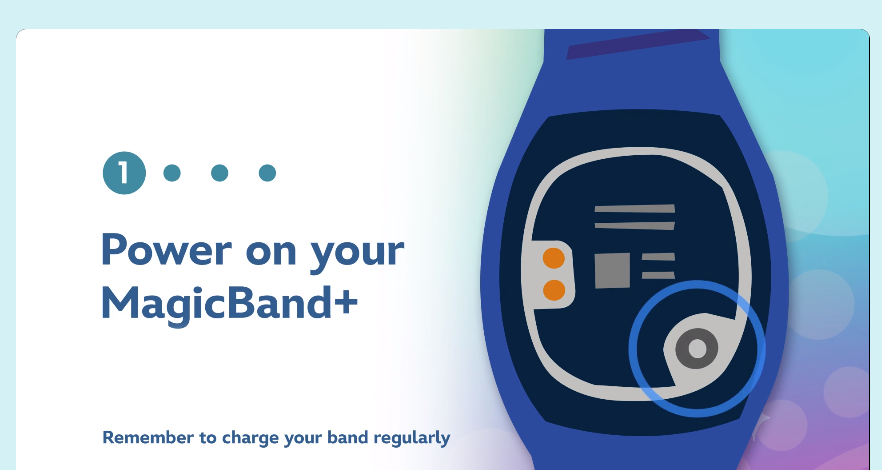 Then you'll tap it to your phone, open up the My Disney Experience app (you'll need to download that!), and assign the MagicBand+ to the appropriate person in your group.
Remember to pair the device to your phone to unlock all of its benefits. You'll follow the steps provided to you on the My Disney Experience app to get this done.
The My Disney Experience app will also be a useful app to use to manage your MagicBand+ settings…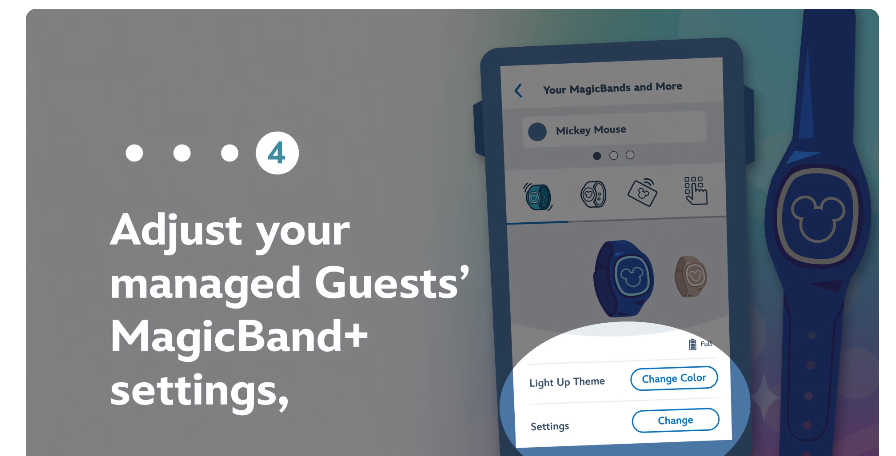 …customize the light-up theme for your band, and more.
You will need the Disney World app to unlock some of the new MagicBand+ features and set things up properly. Be sure to take care of setting it all up before you attempt to use it in the parks.
MagicBand+ Special Features
Now, let's talk a bit about those MagicBand+ special features! Again, as we mentioned above, MagicBand+ can still do many of the things you do with your regular MagicBand — unlock Disney World Resort Hotel room doors, scan your ticket to enter a Disney World theme park, make purchases, connect to PhotoPass kiosks to grab your photos, etc.
But MagicBand+ can also do some things that are exclusive to it! 
Lights
The MagicBand+ has lights all around it that illuminate at different points. Mainly the lights illuminate when you tap into Disney scan points — like at the entrance gates.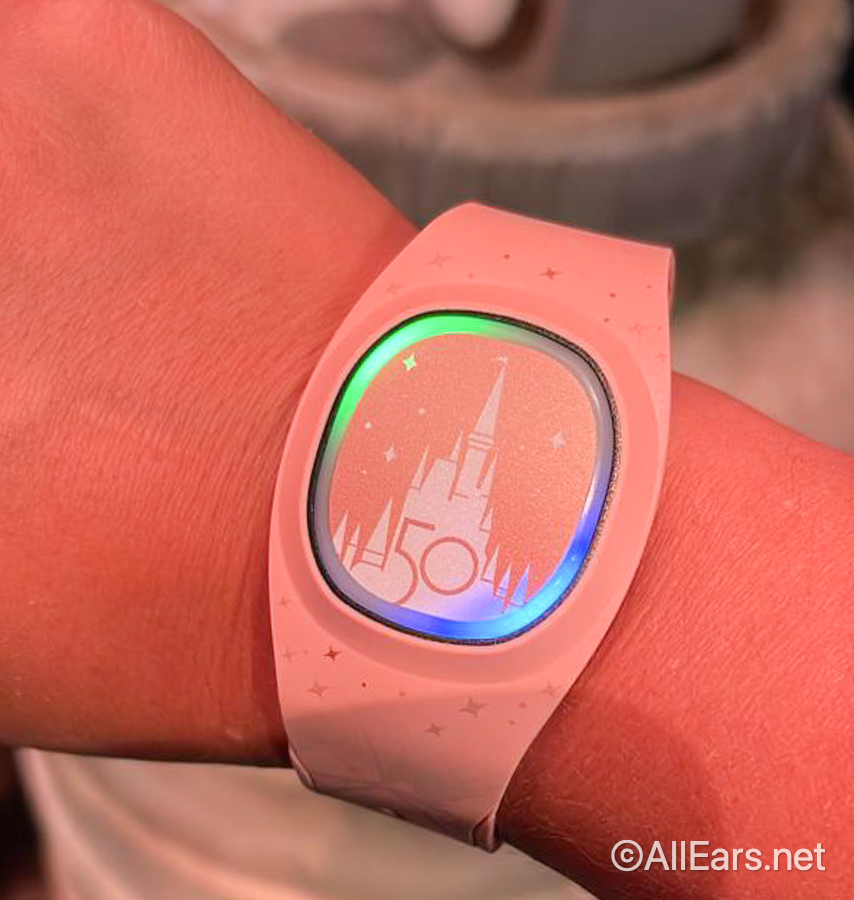 You can also customize some light-up schemes in the My Disney Experience app…
…and adjust things like vibration and motion recognition.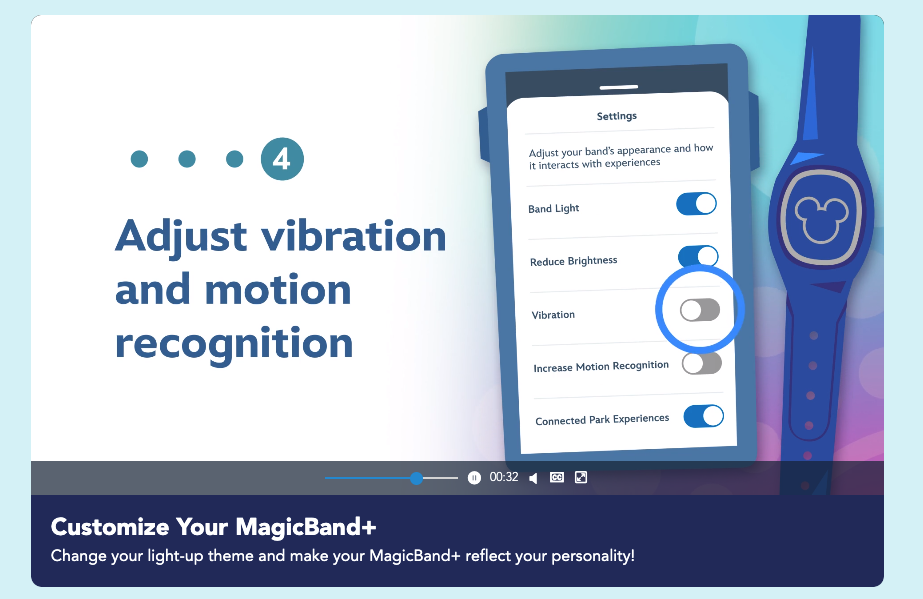 Our advice? If you buy your MagicBand+ in advance, play around with the My Disney Experience app ahead of your trip so you can get a feel for all of these options.
Firework and Nighttime Shows
MagicBand+ can also interact with Disney Enchantment in Magic Kingdom and Harmonious in EPCOT. During the shows, you'll see the MagicBand+ light up and vibrate in sync with the fireworks, music, and visual effects.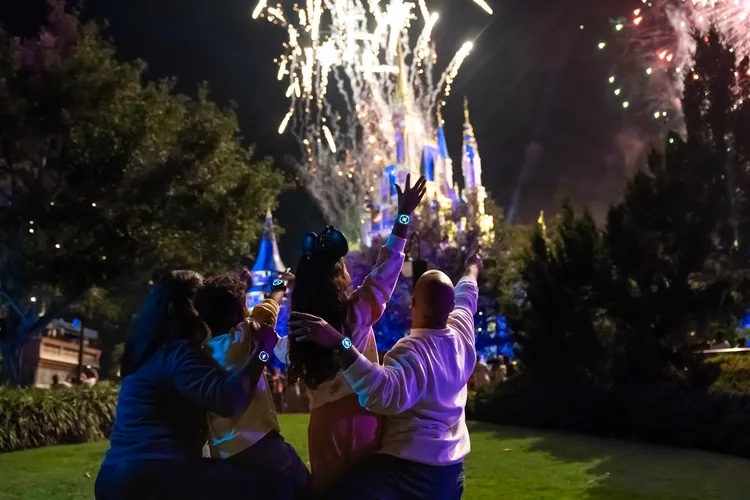 The MagicBand+ will also interact with the Beacons of Magic at all 4 parks. While at Hollywood Studios one night (with a fully charged MagicBand+) we noticed that our MagicBand+ did light up briefly for the Tower of Terror Beacon of Magic moment.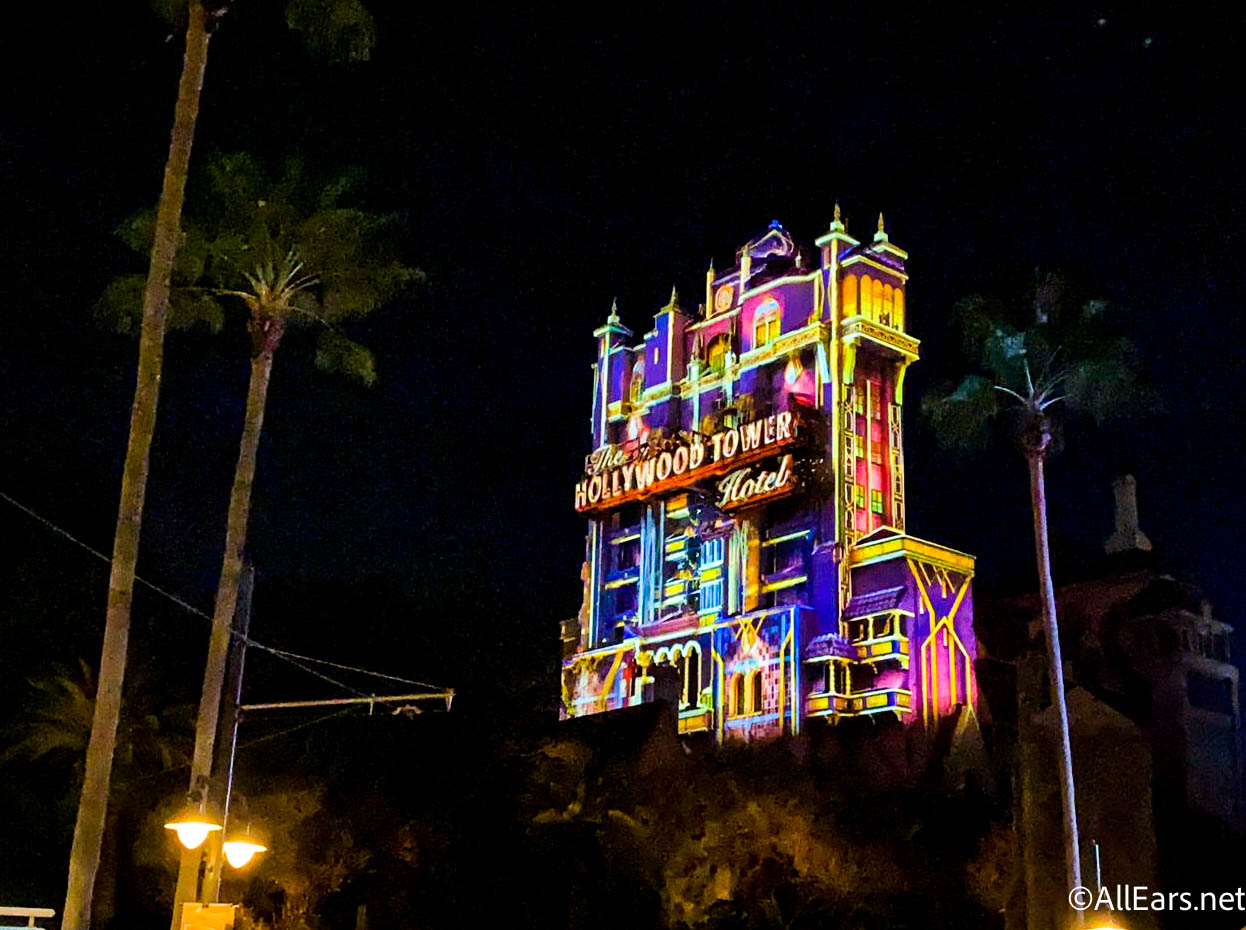 But it did not seem to light up or vibrate during the Wonderful World of Animation nighttime show, so just keep that in mind.
50th Anniversary Statues
When it comes to the golden character statues in the parks for the 50th Anniversary, MagicBand+ will also allow for some special opportunities! With MagicBand+ you can "interact" with the character statues and "bring them to life."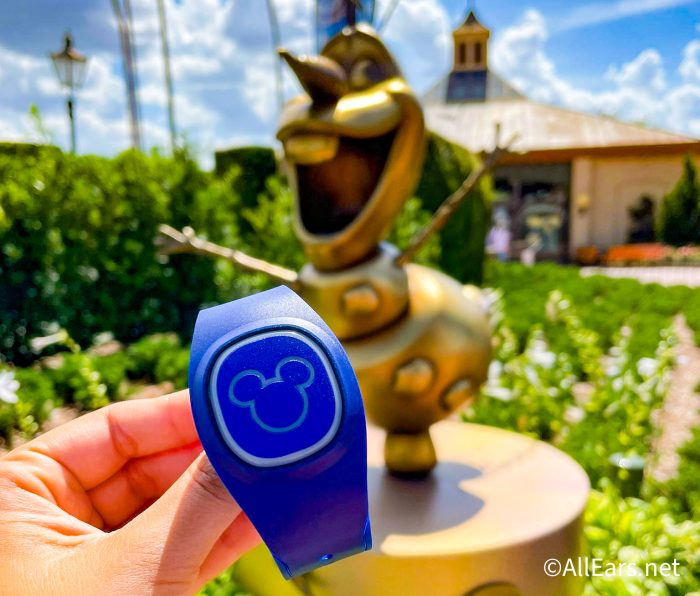 Stand near a character statue, wave your MagicBand+ arm, and you may see your band light up and hear the characters speak!
But be warned. From our experiences, this feature doesn't always work perfectly. For example, we tried to wave to the Donald and Daisy statues in Magic Kingdom, and it took several seconds for them to start "talking" after we waved.
Sooo, a couple months ago we got a MagicBand+ early in an accidental Disney World release 😂 They're officially releasing in Disney World TOMORROW, and we decided to test some of the features out today 👀

Here's our MagicBand+ interacting with the #DisneyWorld statues ✨ pic.twitter.com/sQ6auRZHk7

— AllEars.Net (@AllEarsNet) July 26, 2022
However, when we waved at the Goofy statue, he responded fairly quickly. So
it may just depend on each statue for this feature!
When we waved at the Mickey Mouse statue, he said, "Some imagination, huh?"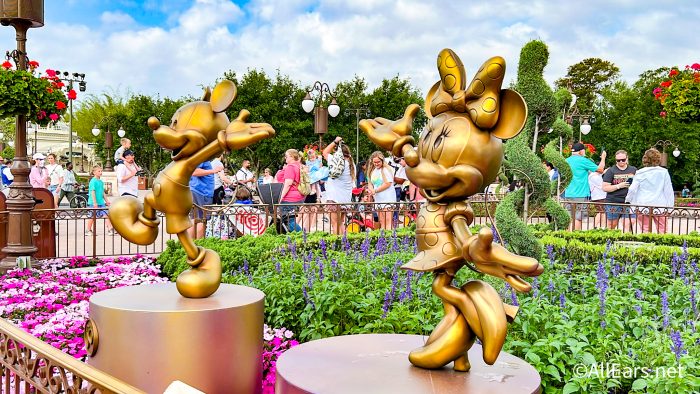 And a little song played when we waved at Pooh and Piglet.
It might be raining. And it might've taken some effort. But our MagicBand+ interacted with Pooh and Piglet! 🍯 pic.twitter.com/aLnCsyljqM

— AllEars.Net (@AllEarsNet) July 26, 2022
Overall, our experience with this was hit-or-miss
. Here are a few things to consider. First,
the location where you need to "wave" to trigger the response from the character statue might be a bit further away from the character in some instances
.
We found this out the hard way with Abu in Magic Kingdom. It took us several tries to find the right spot on the Adventureland bridge to get Abu to talk, and his speaker was also located a bit further away from his actual statue so we had to move closer to that to hear what he had to say.
Sometimes you'll have to wave multiple times to get the character to respond. If it doesn't work the first time, try to wave again and see if things go differently. Also, there may sometimes be a delay of 20 seconds (or more) between your wave and the character's response, so be patient!
Some characters were easier to get a response from than others
, so if at first you don't succeed, try and try again!
In the parks, crowds can really make this experience more challenging, especially at Magic Kingdom and especially for those character statues that are right in the center of the Castle hub, where guests are often taking photos or where areas may get busy or blocked off due to parades and shows. We found the experience to be much more pleasant and less hectic in Disney's Hollywood Studios, so just be sure to keep those crowds in mind if you're trying to knock off all the statues from your list.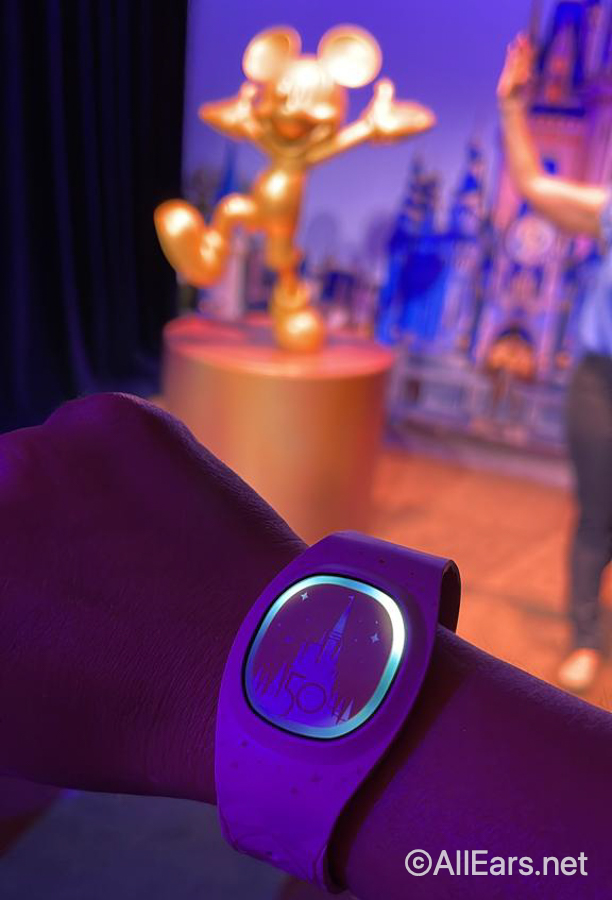 The responses are fun but pretty short, so don't go in expecting really long interactions. The responses can also vary. So just because you wave and get some music one time doesn't mean you'll get the same response the next time you wave at the character. If you're a person who likes to really complete challenges like this, then be prepared to do a LOT of waving so you can hear all of the responses at each of the character statues!
You can also use the Play Disney Parks app to go on the Disney Fab 50 Quest.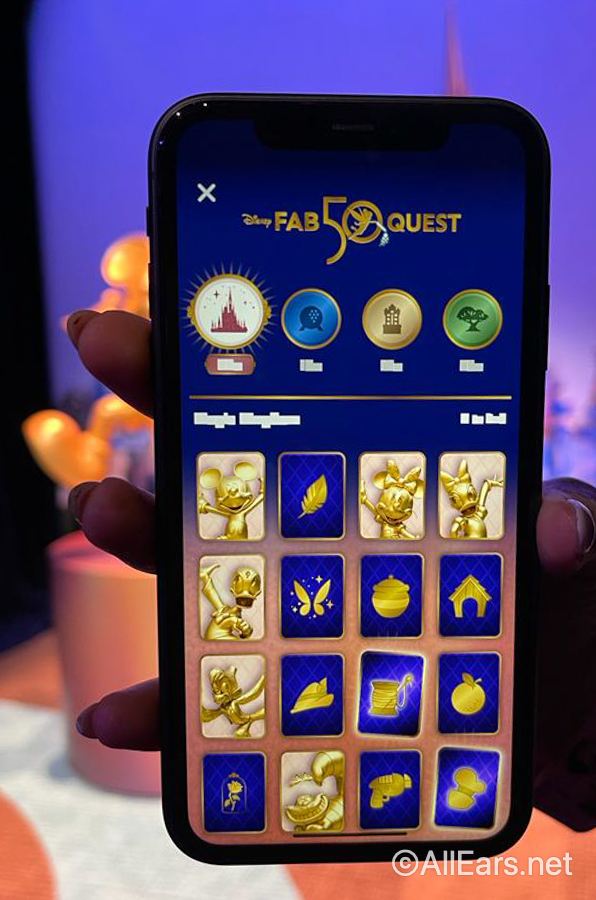 Essentially, it's like a scavenger hunt where you'll "collect" the interactions with the characters and "enter the worlds of your favorite characters through an augmented reality feature."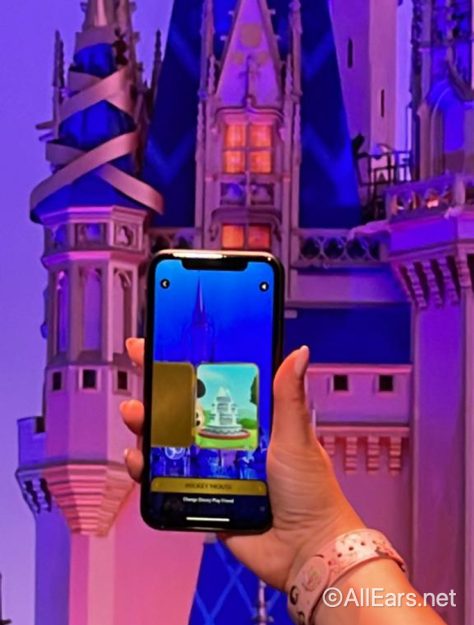 This experience wasn't perfect either though. While it generally would register the characters we "met" in the app, during our time at Hollywood Studios, it stopped checking off certain character interactions in the app and started checking off some that we weren't waving at.
Batuu Bounty Hunters
Finally, over at Star Wars: Galaxy's Edge, MagicBand+ can help you unlock an EXCLUSIVE activity — the Batuu Bounty Hunters. Seems like the bounty hunting business is booming and now you have a chance to get in on the action! Using your MagicBand+, you'll navigate through Galaxy's Edge to find the bounty.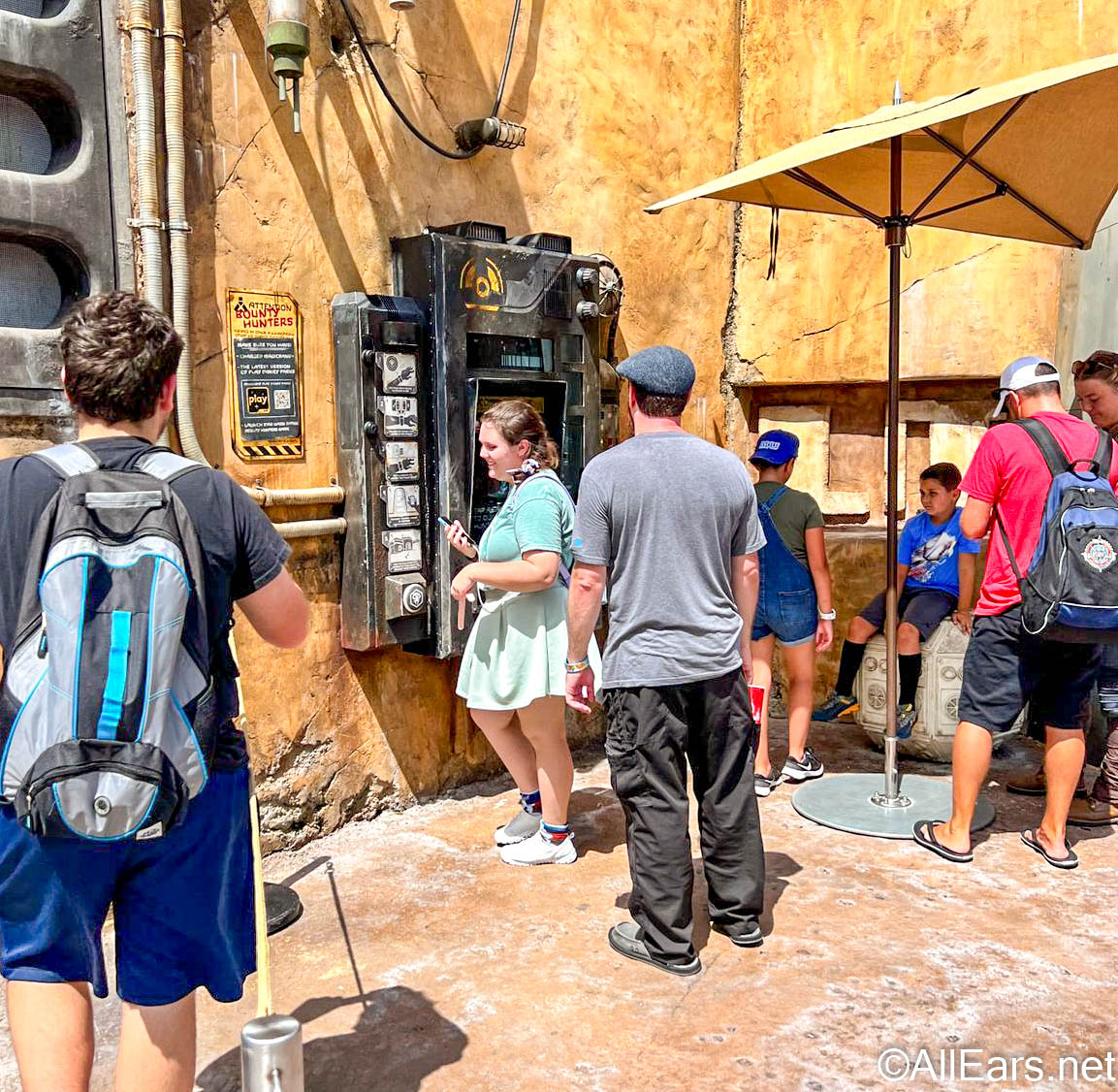 First, you'll head to the Job Board over by Savi's Workshop. After you scan your MagicBand+ there, you'll be assigned a target. Time to begin your mission!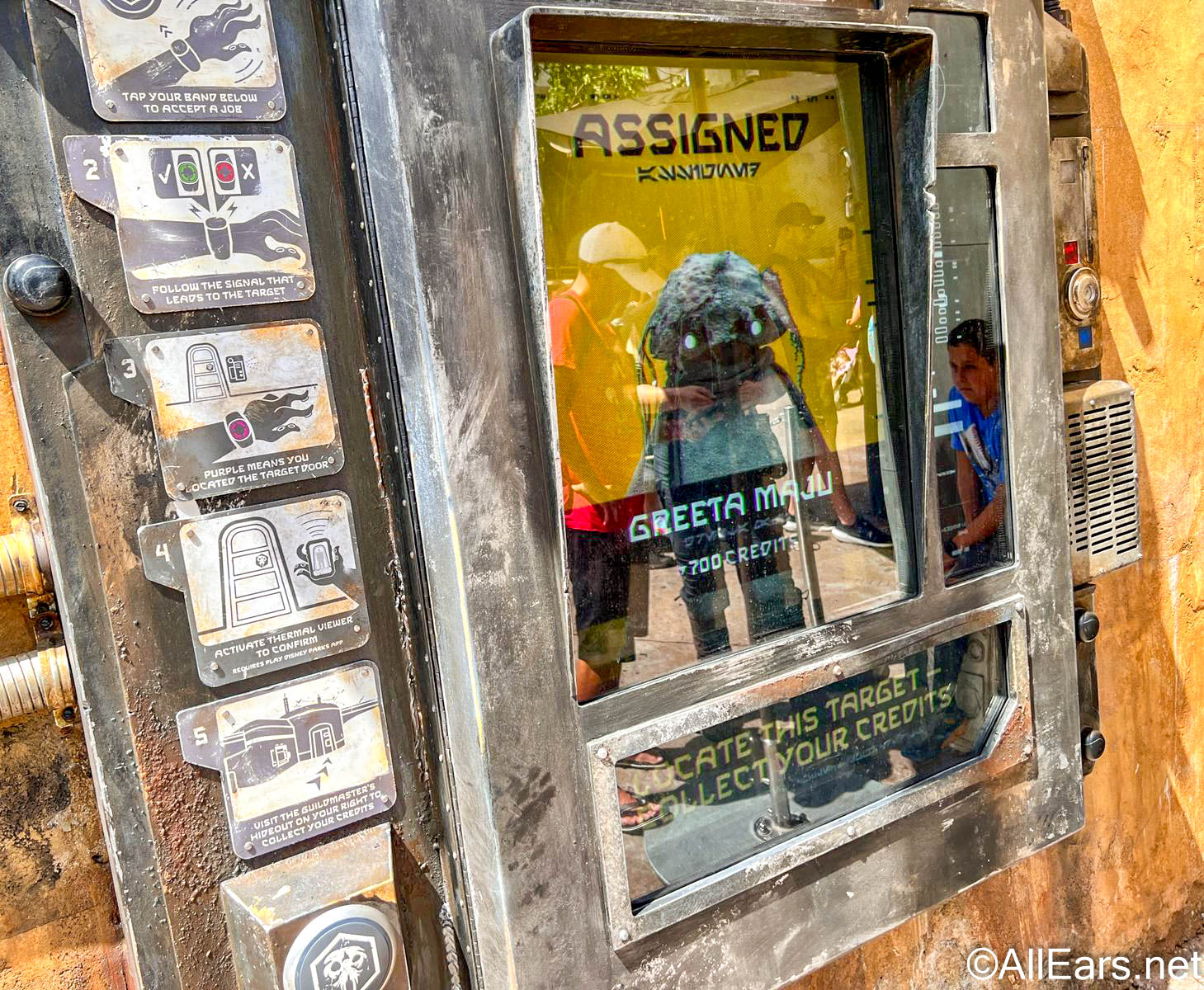 You'll use the lights and vibrations on your MagicBand+ to determine if you're headed in the right direction (sort of like a game of hot and cold). A green light means you're heading in the right direction, while a red light means turn around. Purple means you've found your target!
Worried about navigating the tech? Don't worry — Cast Members were there to help!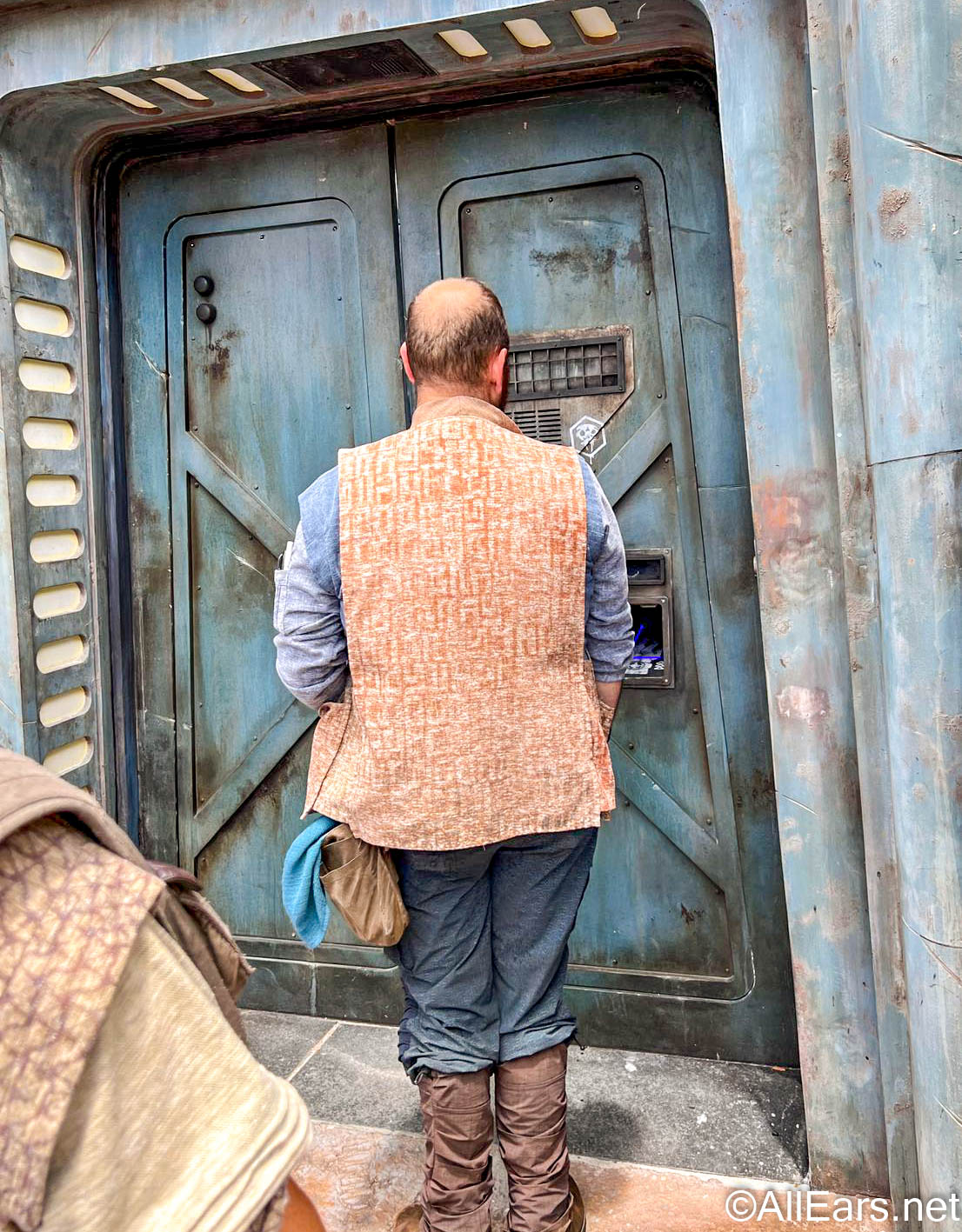 Once you find your target, you can take out your phone and open up the Play Disney Parks app for an augmented reality feature to reveal what's hiding in the shadows!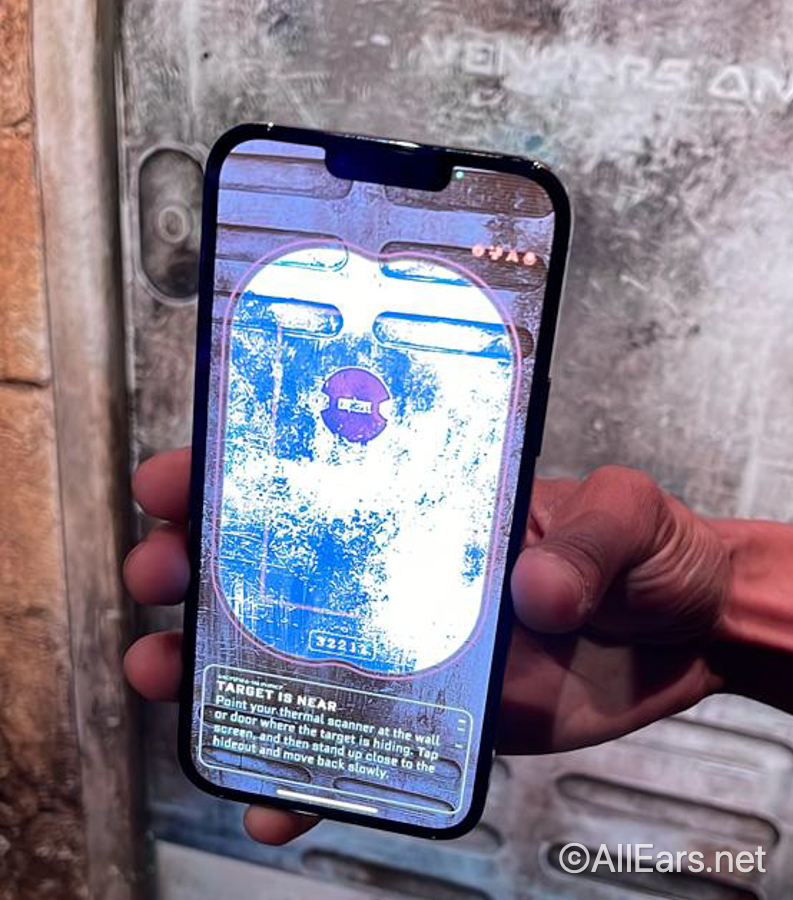 Once you've collected the bounty, present it to local guild master Raga Bua to get some galactic credits!
The Good and the Bad About MagicBand+
Wondering if MagicBand+ is worth it? What's good about it? What are its downsides or things you should be aware of before you buy one?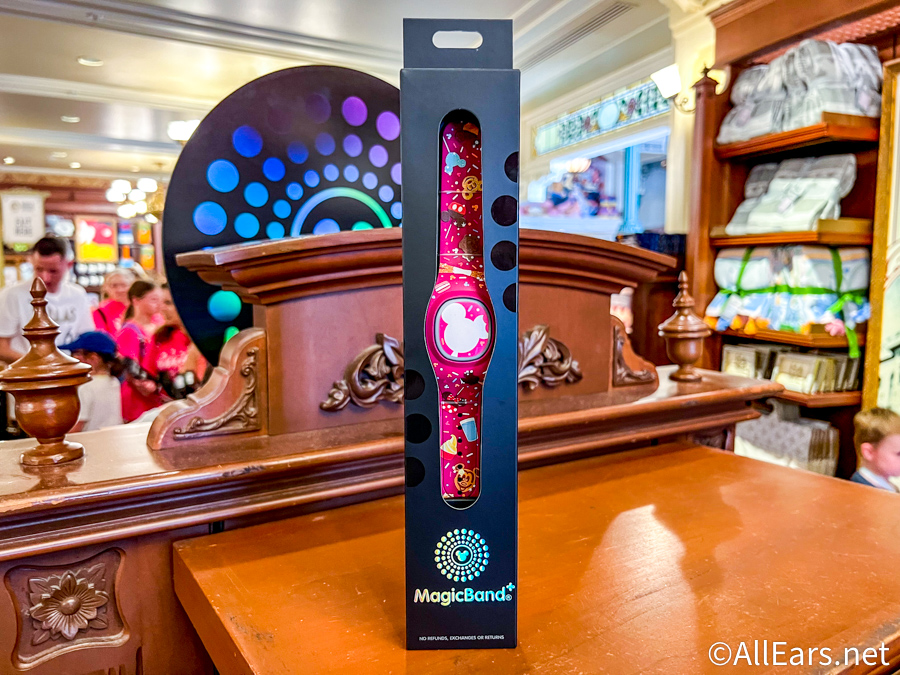 We've tested it out all day long and we've got the answers you seek.
MagicBand+ comes with its own pros and cons. Some things were confusing, others were fun. Ultimately only you will be able to decide if it's worth the cost.
Answering Your MagicBand+ Questions
And finally, you probably have some MagicBand+ questions, and we've got answers!
Does MagicBand+ feel DIFFERENT when you're wearing it when compared to the regular MagicBand? Yes, in a way.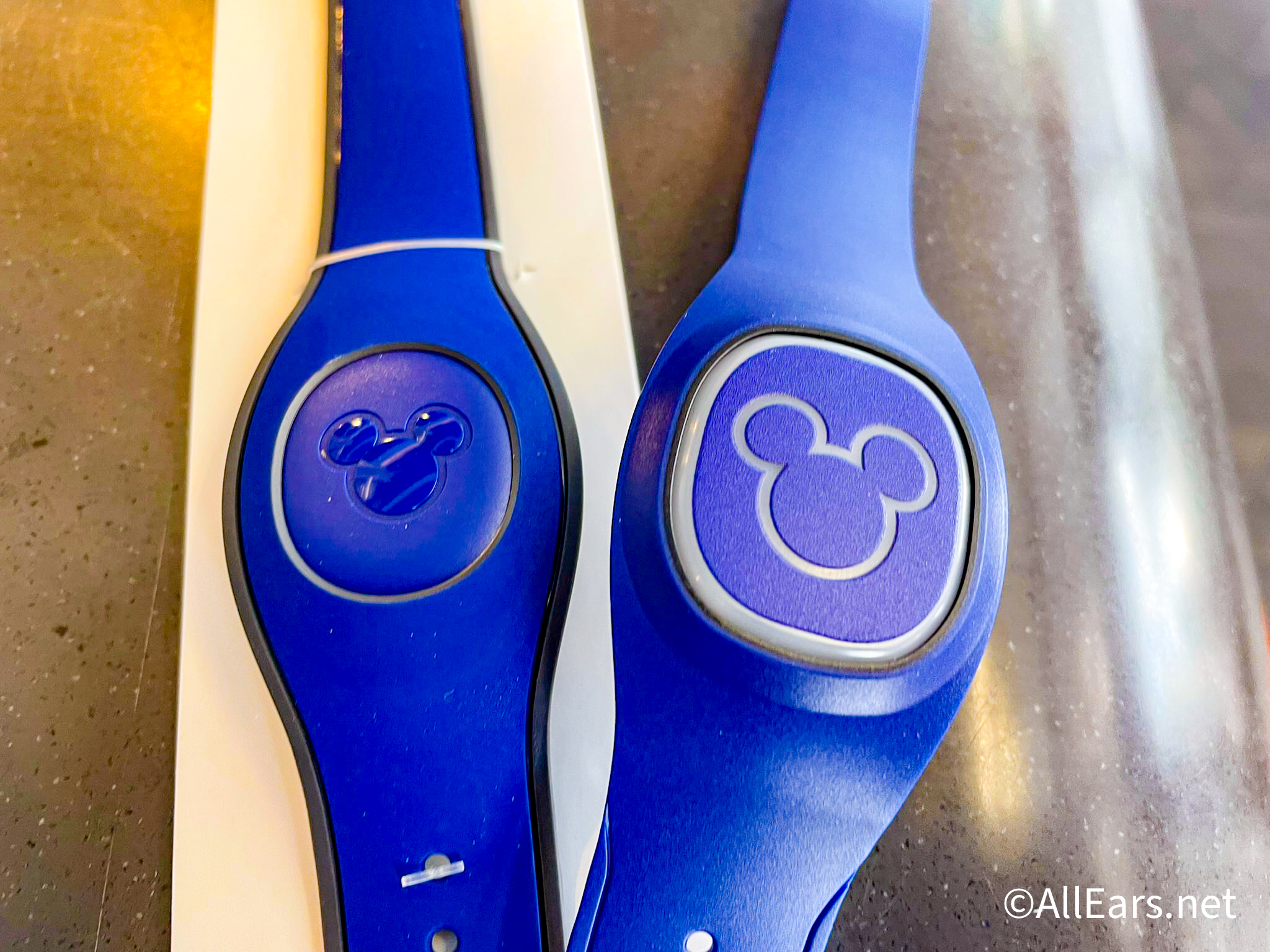 The MagicBand+ is a bit bulkier, the center part is a little bigger and more round (making things wider), and the MagicBand+ does seem to have a longer band (making it better for larger wrists).
What if your MagicBand+ battery dies? As we mentioned above, if your MagicBand+ battery dies, you can still use it to do some key things — like scan into the parks and open your hotel room door.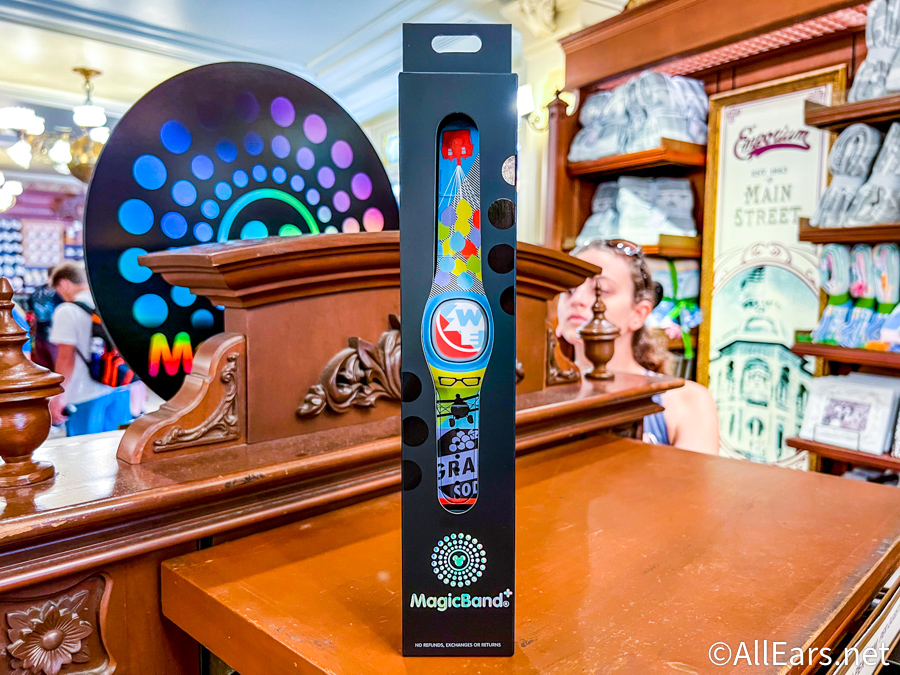 But without a fully charged battery, the things that make MagicBand+ unique — like those interactions with the 50th Anniversary statues and the Bounty Hunters Game — might not be fully functional for you.
You can tell if your band is charged by checking the My Disney Experience app, or you can hit the button on the back of the MagicBand+ to have the band display some lights that indicate its battery level.
Either way, we'd say it's important that you treat MagicBand+ as another thing you regularly charge when you head back to the hotel room for the night.
What do you think of MagicBand+? Tell us in the comments! We'll continue testing MagicBand+ and we'll let you know of any other information or updates about this new technology.
Want to learn about other theme park technology to make your next trip easier? We've mastered Disney World's technology and put together a list of tips to help you navigate the confusing systems — click here to see that! You can also click here to learn about a pesky tech problem you never considered in Disney World.
Stay tuned for more Disney news!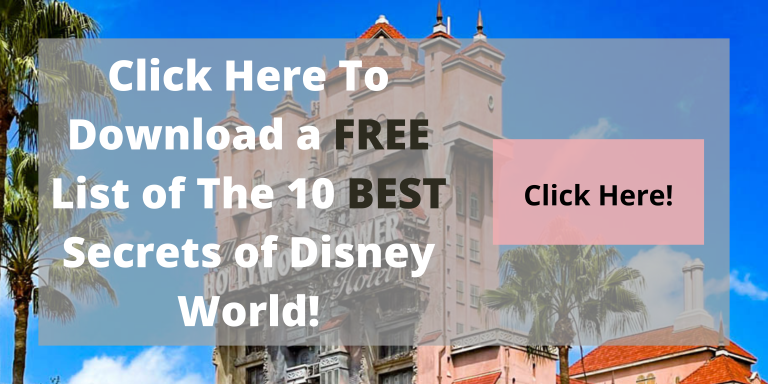 What MagicBand+ questions do you have? Tell us in the comments!