It's hard to escape technology in Disney World nowadays.
If you want to take advantage of big Disney planning features, you definitely want a smartphone in Disney World. But you don't know what you don't know, so we've come up with a handy dandy guide for anyone who wants to know all about the technology you can use in Disney World!
My Disney Experience
The My Disney Experience app is kind of the key to technology in Disney World. Through this app, you can see maps of the parks, check ride wait times, order food, schedule Lightning Lanes, get in your hotel room, and much, MUCH more, which we're about to get into.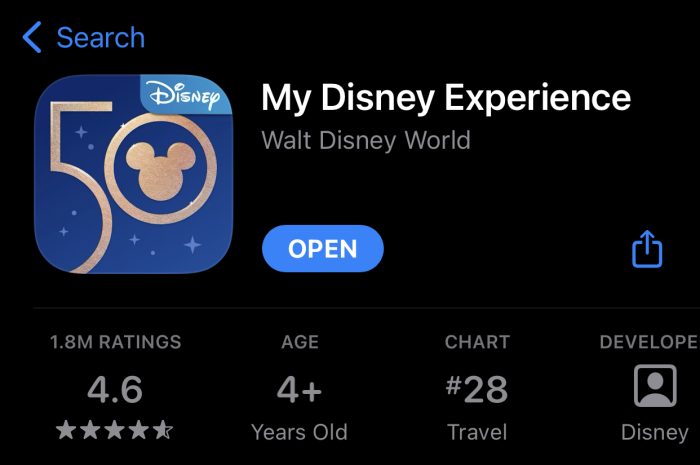 This app is available to both iOS and Android users, and it's pretty much a must-have in Disney World at this point. It's also free, so it doesn't hurt to download it before your visit and play around in it!
MagicMobile
MagicMobile lets you link your tickets or your Annual Pass and create a digital pass through the My Disney Experience app, which you can then use to enter Disney Parks. You can do this via your iPhone or Apple Watch!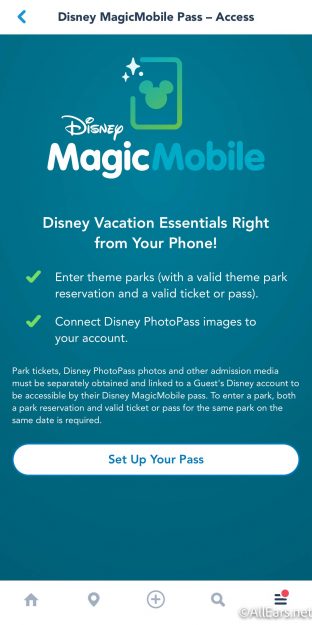 As a bonus, if you set up express mode, you don't even have to unlock your device to access your digital pass! Essentially, MagicMobile lets you bypass a MagicBand (which we'll get into later) and use your iPhone or Apple Watch instead. If you don't want to worry about another new device, this can be a great option!
Hotels
Hotel check-in is available through the My Disney Experience app, and you can even submit special requests or select your arrival time for the possibility of early check-in (though nothing is guaranteed).
Checking into your hotel through the app is much easier than getting in line in the lobby, and it allows you to go straight to your hotel room once your room is ready. You can then unlock your hotel door through the My Disney Experience app or with your linked MagicBand.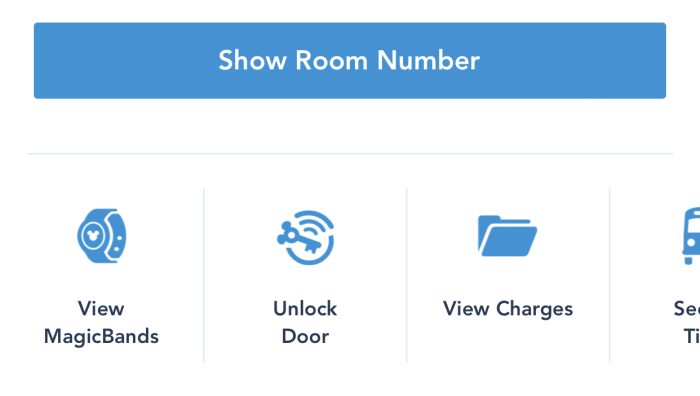 And when it comes to checkout, that can also be done in the app. Basically, you can bypass any lobby lines or interactions, which can mean you get settled in your room faster after a long journey. No one wants to wait in a long lobby line after a long day of travel!
Dining
You can also book restaurant reservations through the My Disney Experience app! If you tap the plus sign in the center of the bottom of the screen, you can complete a variety of actions, and Check Dining Availability allows you to find restaurant reservations.
You can select your party size, the date, and the time you're looking for a reservation. You can filter by location and search by individual times too. Once you find the reservation you want, make sure to snag it!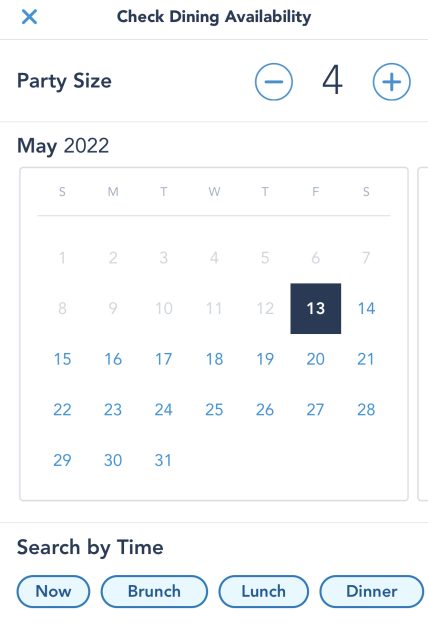 If you already have a dining reservation, you can check-in through the My Disney Experience app without having to visit the hostess. You will receive a message when your table is ready. Some restaurants also have QR codes available for scanning.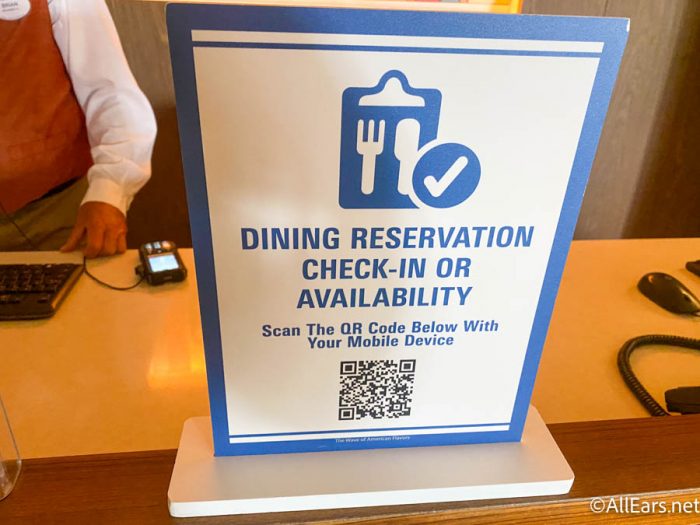 And if you can't get that restaurant reservation you want, you can also try Mobile Dine Walk-Up Waitlist to get on a restaurant waitlist at select locations. Find the restaurant you're interested in and tap "Join Walk-Up List" for a chance to eat in the restaurant.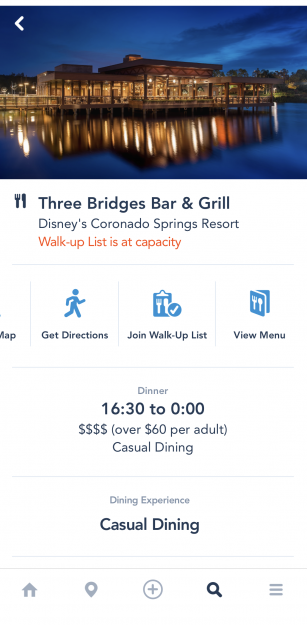 And in case you didn't know, Table Service To Go is also a thing at select hotel restaurants around Disney World. If you're not in the mood for quick service dining but want that table service quality, check to see if there's a to go option at your Disney hotel! Sanaa, for example, allows you to order food through the app.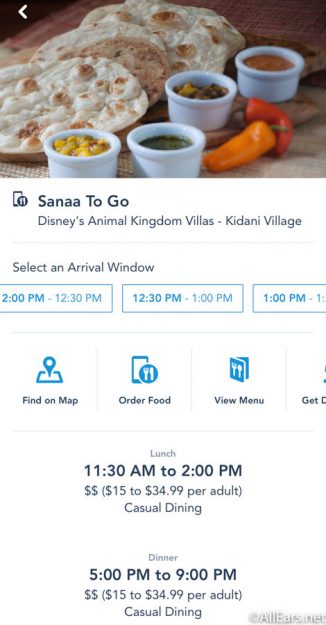 Ordering quick service food is another story, but we're about to get into it!
Mobile Order
Mobile Order is available at select quick service restaurants around Disney World, and it's an invaluable tool to save time and avoid long food lines.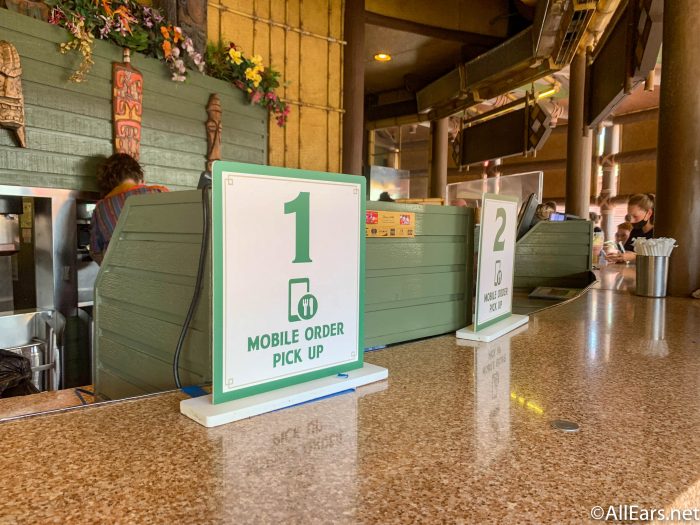 You can easily access it in the My Disney Experience app by tapping the plus sign at the bottom of the screen and then by tapping Order Food. From there you can select your arrival window and place your order!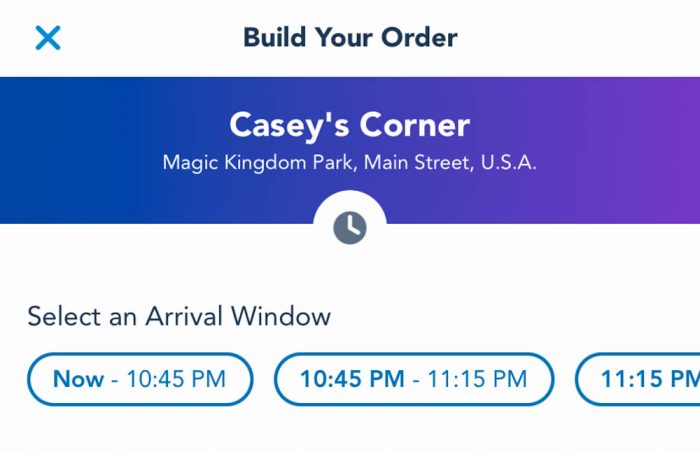 Once you're ready to pick up your order, all you have to do is tap "I'm Here, Prepare My Order" and wait for the notification that your food is ready.
Keep in mind that arrival windows can fill up fast at popular restaurants, so it doesn't hurt to schedule your order early. And you CAN still order food the old-fashioned way at the counter, but you're probably looking at a much longer wait.
Genie
The free Genie planning system, paid Genie+, and Individual Lightning Lanes are all available through the My Disney Experience app. This is also where you'll continue to select Genie+ Lightning lanes throughout your day.
If you plan to use Genie+, it's vital for you to have the My Disney Experience app, and you might also want to bring a backup battery after your phone inevitably dies. You don't want to waste that Genie+ $15 per day!
Virtual Queues
Virtual queues tend to be offered for brand new rides in Disney Parks, and it will be offered with the new Guardians of the Galaxy: Cosmic Rewind ride. Once again, you need the My Disney Experience app to join a virtual queue.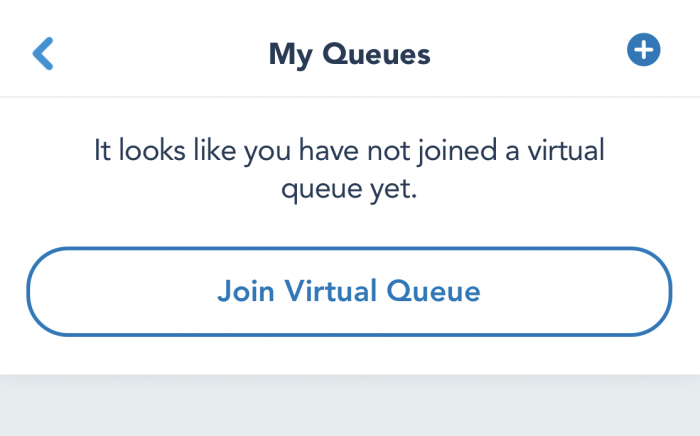 The virtual queue for Cosmic Rewind will open at 7AM for those with an EPCOT park pass,  and again at 1PM for guests inside the park. So make sure you've got the app downloaded and you're signed in and ready, because space is limited!
Read more about the virtual queue with Guardians of the Galaxy: Cosmic Rewind here!
Mobile Checkout
Another way to use technology in Disney World is through Mobile Checkout, which lets you can skip the long lines in select stores and purchase your items in stores through the My Disney Experience app.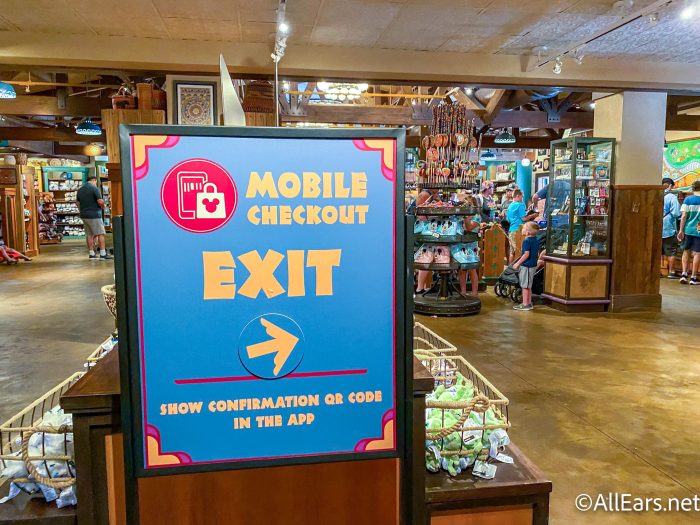 All you have to do is scan items through the app, and they are then placed in your virtual shopping bag. Once you're done scanning all your items, you can pay for everything in the app (and yes, applicable discounts apply).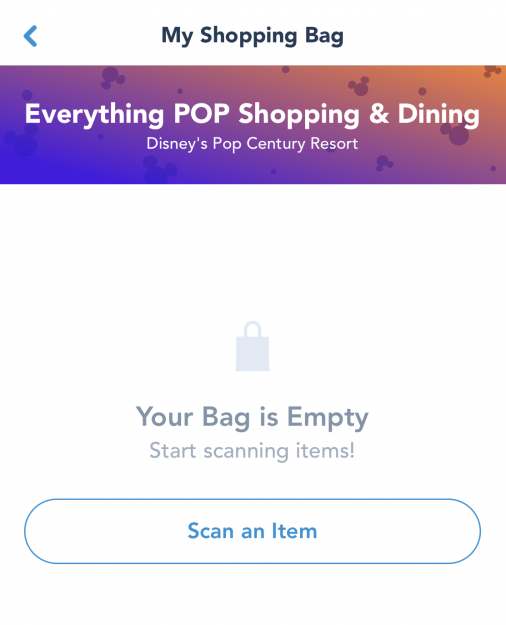 On your way out of the store, you'll find a Cast Member at a Mobile Checkout stand. They scan the QR code generated in the app and give you a bag and you're on your way! No long checkout line.
PhotoPass
If you purchase Disney PhotoPass along with your tickets or Annual Pass, you can access your photos through the My Disney Experience app. You can then save them to your device!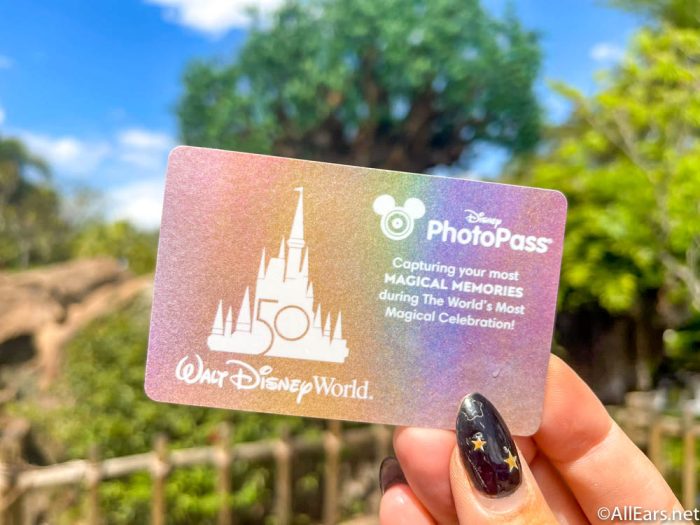 PhotoPass Photographers are Cast Members stationed throughout Disney World who provide professional-level photos in optimal spots. If you want a lot of photos to remember your visit, PhotoPass is a good way to achieve that.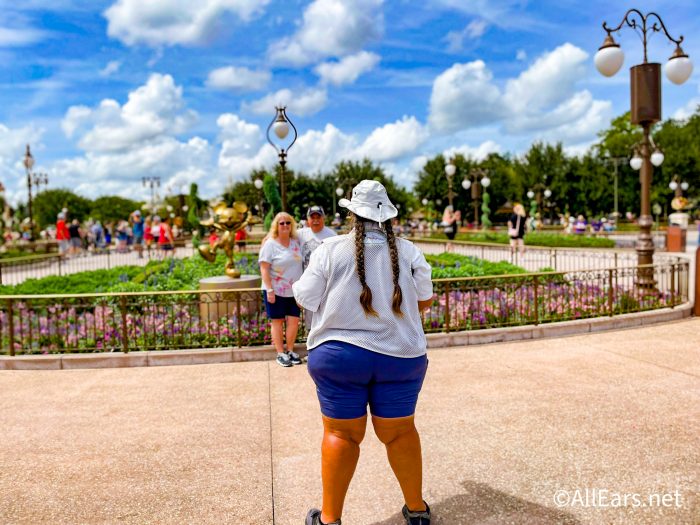 PhotoPass Photographers will scan your MagicBand or hand you a card you can use to link your photos in the app. Either way, the easiest way to get to your photos is in the app!
MagicBand and MagicBand+
We've already mentioned how the MagicBand can be linked to your account in the My Disney Experience app, and as long as you've also linked your tickets or Annual Pass, you can use it for a variety of reasons, including access to your Disney World hotel room, park entrance, and paying for food and merchandise.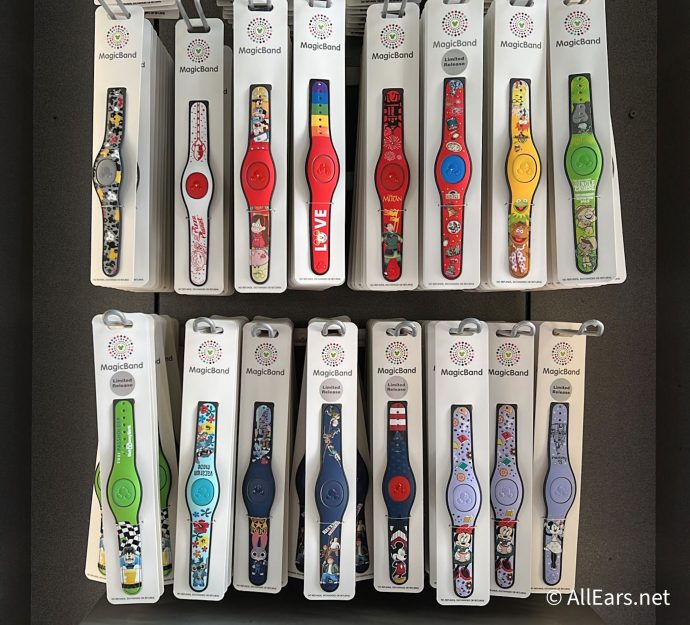 The new MagicBand+ has not yet been officially released in Disney World, but when it does it will offer guests a more interactive way to visit the parks. It's not required for your visit but it can add a little extra to your experience through features like haptics, gesture recognition, lights, and more.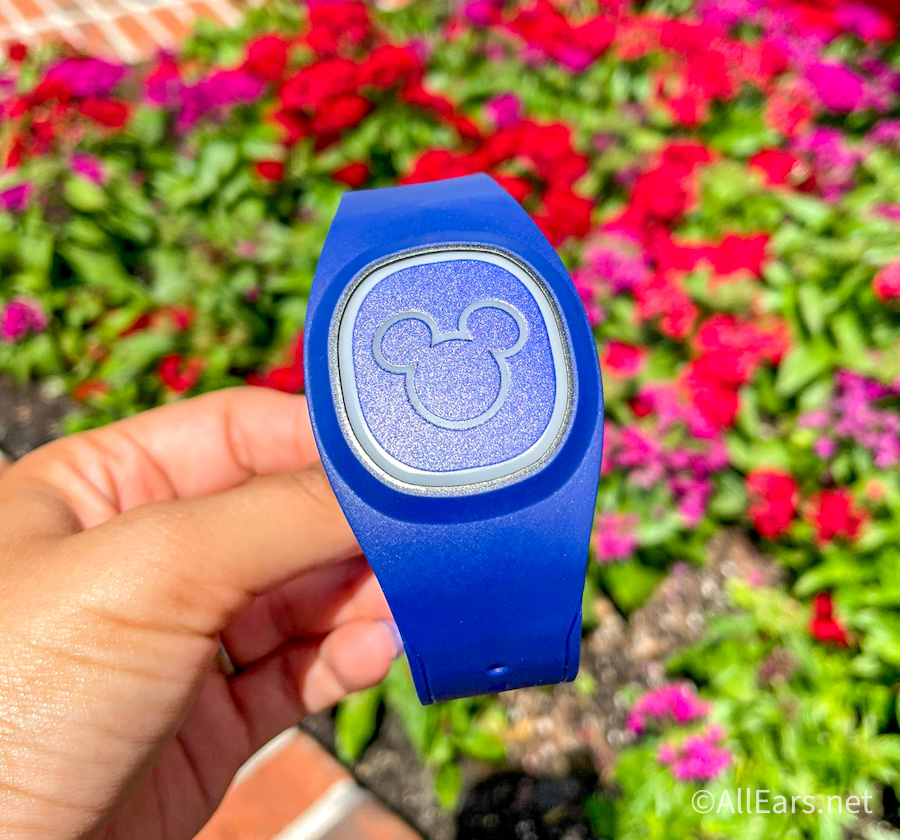 It will still do all the things a regular MagicBand can do (and you can keep using your old MagicBand too!) but it'll offer just a little more. The MagicBand+ will debut in Summer 2022.
Hey Disney!
Hey Disney! will be an Alexa device voice assistant that's optional and complimentary for guests staying in Disney World hotel rooms. This service will tell Mickey jokes, help guests order room amenities, get connected with guest services, learn more about Disney, plan your day, and more.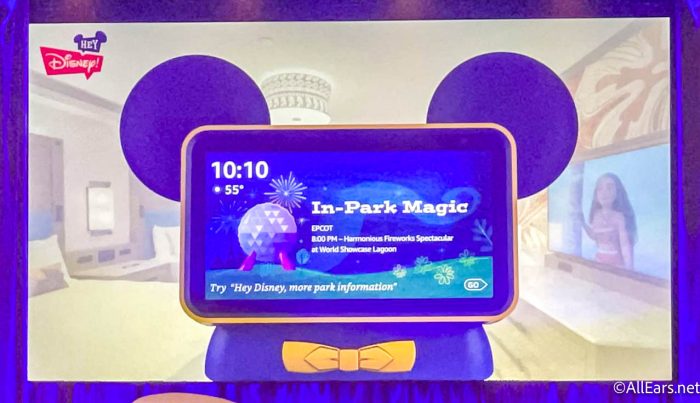 Hey Disney! will launch sometime in 2022, so stay tuned for more news and updates about this new service.
Even if you're not visiting Disney World for another year, it's not a bad idea to familiarize yourself with the My Disney Experience app so that you can take advantage of every feature it has to offer. Stay tuned to AllEars for more Disney tips and tricks!
Join the AllEars.net Newsletter to stay on top of ALL the breaking Disney News! You'll also get access to AllEars tips, reviews, trivia, and MORE! Click here to Subscribe!

Are you pro- or anti-technology in Disney World? Tell us in the comments!